Honest John's Motoring Agony Column 23-11-2019 Part 2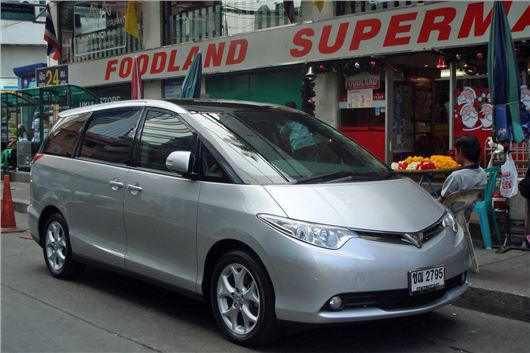 Published 21 November 2019
In Honest John's Motoring Agony Column 23-11-2019 Part 2 we investigate head and legroom, an automatic transition, petrol prices, plug-ins and much, much more.
Click back to Honest John's Motoring Agonies 23-11-2019 Part 1
Lucid moments
I have a Toyota Auris Hybrid and would like to replace it with a used petrol hybrid with more leg and head room for my son who is now about 6 foot 4 and has back problems. It also needs to have a reasonable amount of boot space for bulky sports kit. I used to drive a Touran, the size of which would be great, but it does not yet come as a hybrid. I have looked at a Prius Plus, but please could you advise on alternatives?

HLD, via email
Toyota Prius Plus: https://www.honestjohn.co.uk/carbycar/toyota/priusplus-2012/ Toyota RAV-4 hybrid: https://www.honestjohn.co.uk/carbycar/toyota/rav4-2013/ Imported Toyota Alphard hybrid: https://www.honestjohn.co.uk/carbycar/toyota/alphard-2002/ and https://www.honestjohn.co.uk/carbycar/toyota/alphard-2015/ If that's too big, an imported Toyota Estima hybrid: https://www.honestjohn.co.uk/carbycar/toyota/previaestima-2007/ The best place for the last two is https://www.algysautos.com/stock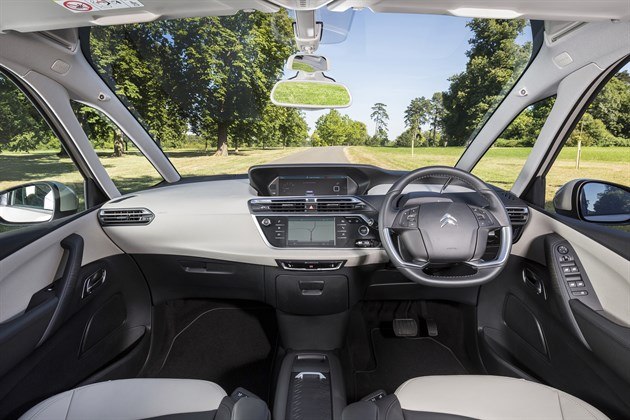 Old box, new tricks
Has Citroen changed from the auto changer gear box as on my 2009 C4 to a proper torque converter auto box on the later C4 cars, and if so from what year? My automated manual has been ok but the clutch is starting to shudder occasionally on pull away at 96k miles and I'm thinking about swopping for a later car, but only if they've fitted a torque converter auto box.
CT, via email
Oh, yes. The C4 Picasso has been offered with the excellent EAT6 torque converter automatic transmission from August 2016. It was re-named C3 Space Tourer last year and now has an even better EAT8 torque converter auto. I spent 6 months with an EAT8 in a 3008 and swapped it for a C5 Aircross EAT8 4 months ago: https://www.honestjohn.co.uk/our-cars/peugeot-3008-1/ https://www.honestjohn.co.uk/our-cars/citroen-c5-aircross/ So intuitive I never need to use the paddleshifts.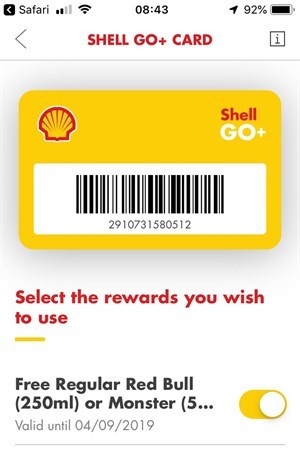 Shell suited? 
I have been using BP or Shell super diesel in my 2016/66 Hyundai Santa Fe since buying it new. I'm now wondering whether to buy super diesel from a local, recently opened Costco at 121.9p/litre, rather than the higher priced offering from the aforementioned companies. Will the advantages of super diesel be lost in a product that is more than 20p/litre cheaper than high street providers?

AD, via email
Costco issued a pamphlet about its super fuels and that amounts to advertising so what it says has to be true. Some readers buy everything they can from Costco. Shell is now partially making up for its high prices with its Go+ Smartphone App that, over the past month, has got me £10.50 off V-Power. I've always used Shell because Shell surrounds me in my area and the regular trips I have to make, so I stick with it as the standard with which to measure the duel economy of all the cars I drive. I seem to consistently beat the Real MPG average by 2 - 4mpg.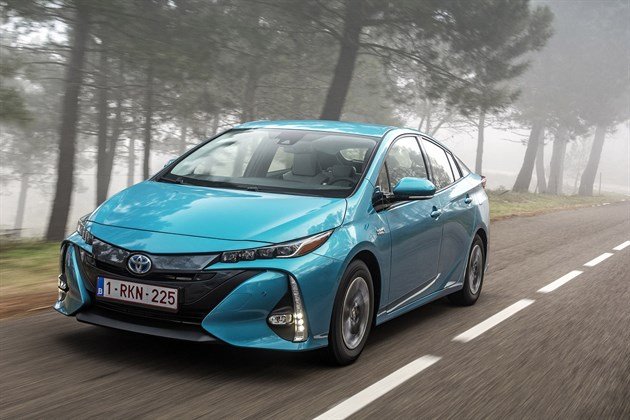 Socket and see 
My husband and I have owned several Toyota Prius and our current one is a company car. In just under 2 years' time we retire and need advice for our next car. We've considered the plug-in version, but want to include similar hybrids that gives us all the bells and whistles we get with the Prius. We love driving at weekends so will be doing quite a lot of mileage.

PB, via email
A Plug-in Prius hybrid may have advantages for the sort of driving you propose, including the possibility of 80mpg + on a 150 mile post-plugged in journey: https://www.honestjohn.co.uk/road-tests/toyota/toyota-prius-plug-in-2017-road-test/ Whereas a standard Prius will probably return around 65mpg https://www.honestjohn.co.uk/road-tests/toyota/toyota-prius-2016-road-test/ Also see: https://www.honestjohn.co.uk/realmpg/toyota/prius-2016 (ignore the 144mpg; that is from readers who rarely exceed 20 miles after plugging in). An alternative is the new Toyota Corolla hybrid: https://www.honestjohn.co.uk/road-tests/toyota/toyota-corolla-2019-road-test/ And I loved the new Camry hybrid: https://www.honestjohn.co.uk/road-tests/toyota/toyota-camry-hybrid-2019-road-test/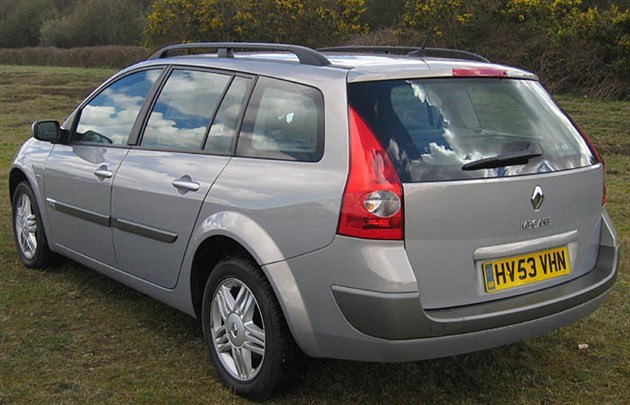 Dog cart
Apologies if you have published a reply to this question before.  We currently use a 17-year old Renault Estate as a "dog freighter" for short journeys to get large wet and muddy dogs to and from country walks.  It is dying and needs to be replaced if our "better" cars are not to be ruined.  What make of second-hand car (or van?) should we be looking for which will be a reliable work horse (excuse the mixed metaphors) for this job. Aesthetics don't matter but we assume petrol is better than diesel for lots of short journeys.  It just needs to be robust, reliable and with a reputation for a long shelf life.  The budget is about £3K.
LC, via email 
The best thing you can do is to get yourself along to an ex-police vehicle sale at West Oxfordshire Motor Auctions in Witney or Brightwells in Leominster and buy a specially converted ex-police dog van. This may be a converted estate car or a van, with extra ventilation and is already built for the job. https://www.woma.co.uk/ and https://www.brightwells.com/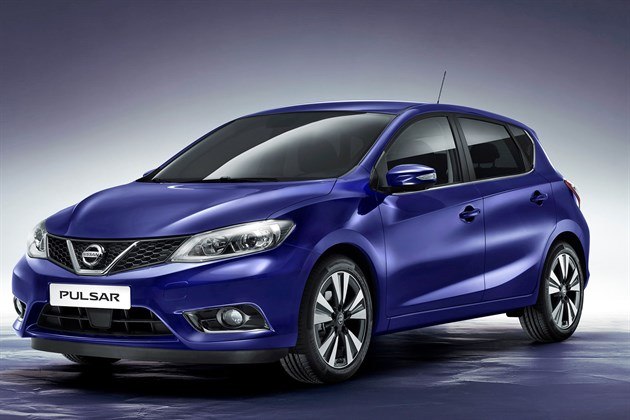 No pulse
I have a Nissan Pulsar in which the air conditioning is not working. The dealer says the problem is a split pipe, but I haven't been able to get a repair done as they say they are waiting for a spare part. I have now been waiting for over 2 weeks for the repair which should be done under warranty. All communication is started by me and they seem unconcerned that I was stuck in hot weather with no air con. Can you suggest a course of action. 
EW, via email
You need to send a letter expressing your disquiet to the dealer principal of the supplying dealership and giving him 14 days to fix your car. Suggest if he cannot fix it you take it to an independent a/c specialist at the cost of the dealer. Send it by Post Office Special Delivery, keep a copy, and staple both the certificate of posting and certificate of delivery to the copy so it becomes a 'matter of record' should you ever need it in the future, for example to show the court that you attempted to resolve the matter "reasonably" without going to law.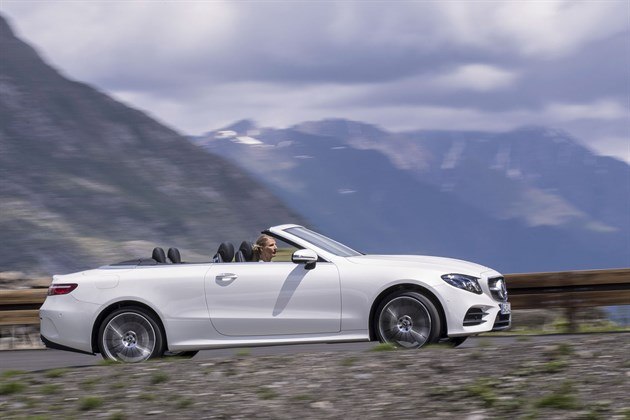 Air ride
I am looking to downsize from my Jaguar XJ to a smaller convertible. I know I will miss the comfort of the XJ but I want to avoid a vehicle with a hard ride. Can you recommend a convertible 4-seater that is built for comfort rather than speed?
AJ, Exeter
A Mercedes Benz C-Class Cabrio or E-Class Cabrio, on Airmatic suspension and on wheels no bigger than 17-inch with tyres of profiles no lower than 50. 16-inch with 55 profile tyres would be better. https://www.honestjohn.co.uk/road-tests/mercedes-benz/mercedes-benz-c-250d-cabriolet-2016-road-test/ or https://www.honestjohn.co.uk/road-tests/mercedes-benz/mercedes-benz-e-class-cabrio-2017-road-test/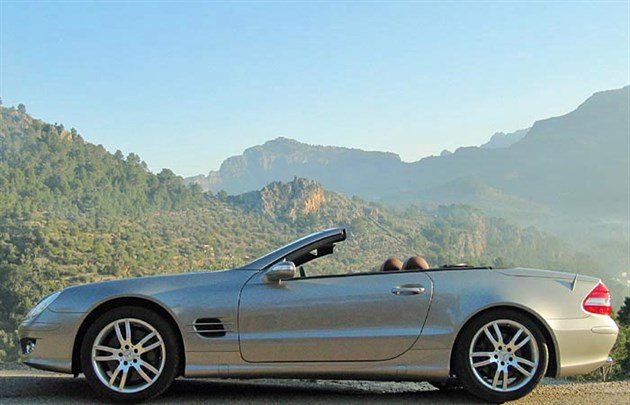 Geometry lesson
I have a 2003 Mercedes SL350, and when I acquired it in 2016 I put on Michelin Sport Pilot 3 all around (Fronts 255 x 40 ZR 18 99Y: Rears 285 x 35 ZR 101Y). In the first 2 years I only did just under 2,000miles, mainly local driving, but in May this year I did almost 3,000 miles to Sardinia and back where they have many twisty roads and hairpins. Probably around 1,500 miles in Sardinia & Spain alone. On returning I found the rears have around 1.5mm tread and when I complained to Michelin they twice rejected a claim on the basis that the geometry (tracking) was out. The fronts are fine. Looking at the tracking data, the front tracking is out by a combined +3.4 (+1.3 & +2.1) and the rear +8.8 (+5.7 & +3.0). There is also some % degree data : Fronts -0.53 & -0.56: Rears -0.53 & -1.19. The pressures where correct as set to the recommended maximum load, and we were two up with luggage that fitted under the folding roof. I recognise the tracking issue, but do you consider this 'data' and the combination of twisty roads perfectly logical that it can lead to these rear tyres doing a shade under 5000 miles, and if so why would the fronts be in much better condition?

TG, Weston Turville
When I was a kid I had a Mini van on which I modified the suspension to race spec, but kept the wheels and tyres standard 10-inch remoulds. The handling was fantastic, but the front tyres on that did 300 miles. Not too much of a problem because they only cost 30 bob each. The problem with your Merc is the different tyres front to back, the low profile of the tyres and the alignment. It's not the make and type of tyre.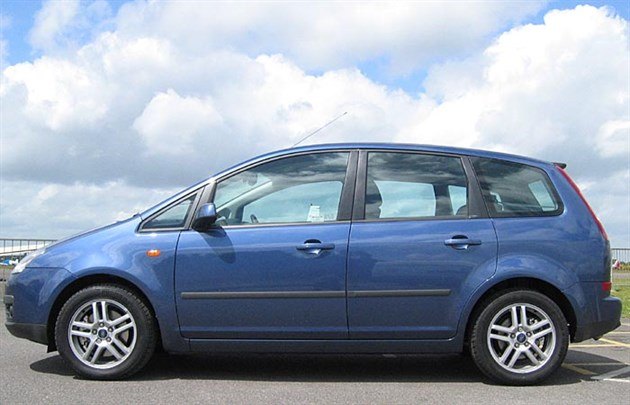 Max Headroom 
In 2008 I bought new a 1,800cc petrol Ford C-Max. Mechanically it is OK. I am concerned about the electronics. Had a blip when the battery started showing signs it needed replacing, but a new battery seems to have resolved that. Please advise.
RT, via email
This has a chain cam Mazda derived engine. The most reliable engine in Focus and C-Max models, if not the most economical. After 11 years, the battery would normally have started showing signs of needing replacing. If it's ok on the new battery, probably nothing to worry about, but get some tests done to make sure it's charging correctly. 11 years is a long life for an alternator.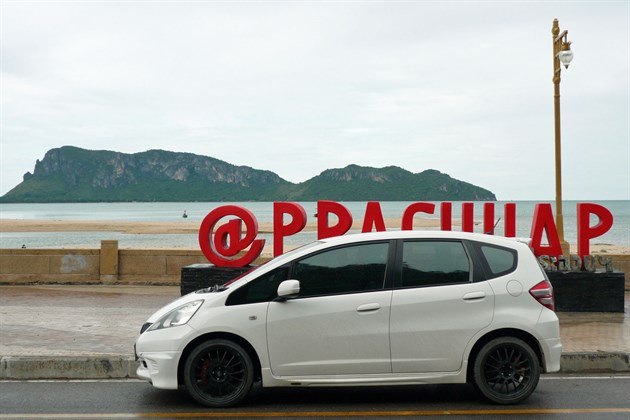 All that Jazz 
Are there any good years of used Honda Jazz, or bad years to seek out or avoid?

DD, via email
Plenty of Mk 1s still about, but getting old now. Avoid Mk II i-shifts up to 2011. After February 2011 generally okay, but Honda never sold the best Jazz in the UK. That's a Mk II 1.5iTEC 5-speed torque converter auto. Built at Swindon for export to South Africa but never sold in Europe. Also built in Thailand, where ours has done 200,000km with very few problems.
Scar wash 
A letter in your column regarding automatic car-washing prompts me to warn your readers of the dangers of hand car washes, which have proliferated over the last few years. I went along to a local car wash where it was given an external clean using the usual array of solvents and soap with a final leathering which left the paintwork looking immaculate. On exiting the car on my return home I was horrified to see that the chrome window and door surrounds were badly tarnished with something that appeared to be dried-on soap residue, which I could not remove. The car-wash operator refused to acknowledge responsibility and, given the temporary-looking nature of his site, I expect no satisfaction there and went to my dealer for advice, to be told that the damage was the result of Traffic Film Remover that had been applied in too strong a concentration and moreover left on too long, leading to permanent damage. A respected car valeting service confirmed my worst fears and the cost of replacing the parts is £819. Many of these car washes use caustic soda at high concentrations and pose a risk not only to cars but also to the health of the operator's employees, who, I'm sure, have no idea of the danger they face long-term. I am in the process of notifying the HSE regarding this and hope that they commence a nationwide review of the standards prevailing.
AH, Doncaster
Yes. You're right. Significant damage done to alloy wheels as well with acid-based cleaners that take the lacquer clearcoat off. Don't go there. DIY with a Karcher or go to a Jetwash. But try telling that to the fat and lazy people who would rather eat sugar and fat saturated fast food than even bother to cook (which actually costs less) because instead of cooking they could be watching X-Factor.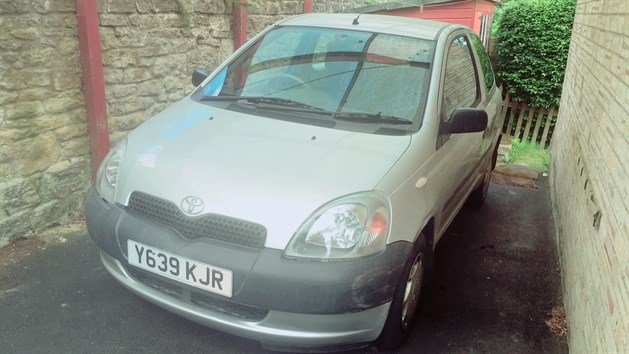 Station wagon
We will soon be moving out to the countryside and I need a car for the 10-minute drive to the station for my new commute. I have a budget of about £7,000 to spend on a car that I want to keep as long as possible me and don't mind leaving overnight occasionally in a dark station car park. What would you recommend?

HG, via email
Something very ordinary but bashed and pre-scratched. I just sold a 2001 Toyota Yaris with 29,000 miles for £500. Battered yet unbowed with no rust and still a perfect little runner with a new MoT (needed a brake pipe for the MoT). That's how you should be thinking.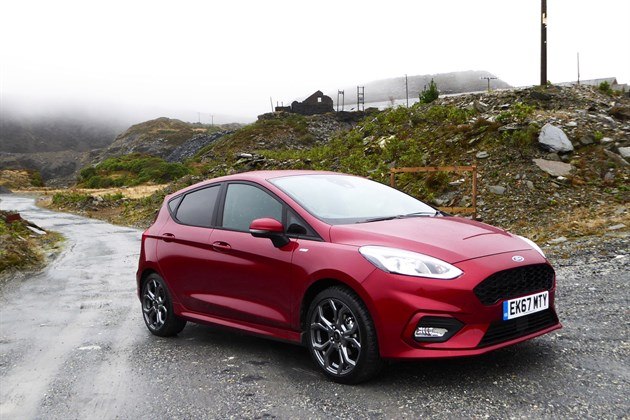 Anyone can do it?
I have been told that I do not have to take my new Ford Fiesta to my Ford dealer for servicing; that any car maintenance garage can do the work providing it charges VAT without adversely affecting the manufacturer warranty. Is this correct?
AT, via email
Absolutely not. Anyone can do it, but servicing has to be carried out precisely to manufacturer standards using the correct fluids, parts and equipment and all has to be fully documented for the warranty not to be voided. Also you lose any goodwill of the manufacturer and supplying dealer because you have not shown any to them.
Scrap meddle
We recently sold an old company vehicle to an ex-employee. He expected to receive the new V5C registration document from the DVLA, so that he could re-tax the vehicle. Instead, he received a letter from the DVLA stating that the vehicle had been scrapped by an authorised breakers yard in February. We were using the vehicle for work purposes till the sale in mid-July, and had MoTd the vehicle in May. The breakers yard allegedly sent a CoD (Certificate of Destruction) to the DVLA, so, in their letter, the DVLA consider the case closed. We have spoken to the DVLA, and they helpfully passed on the details of the breakers yard, but said it was up us to sort out the issue directly with the breakers yard. We have made a number of calls to the breakers yard, who, in-spite of being told the vehicle still exists, tell me they crushed it six months ago, and paid someone £130 for the scrap. So at the moment, we have a vehicle which cannot be used, but does exist, due to an issue caused by others. I would be grateful if any suggestions as how to remedy this situation.

AD, via email
It seems obvious to me that the scrapped vehicle was cloned somehow because to be officially scrapped the relevant part of the V5C would have had to be sent to the DVLA and someone must have used a Form V62 to register the vehicle in their name. General Data Protection Regulation imposed by the EC prevents you from finding out who this was. But because you have a history of use of your vehicle (servicing, fuel receipts, journey logs, insurance) I think you have enough evidence to get a court order forcing the DVLA to reveal who the vehicle was registered to when it was scrapped and if the police and CPS won't act, bring a private criminal prosecution against that registered keeper. You might get best co-operation from the Police Stolen Vehicle Division for your Police area, for example: https://www.met.police.uk/ro/report/lsv/report-lost-or-stolen-vehicle/ Even though you physically have the vehicle you can prove that its identity was stolen.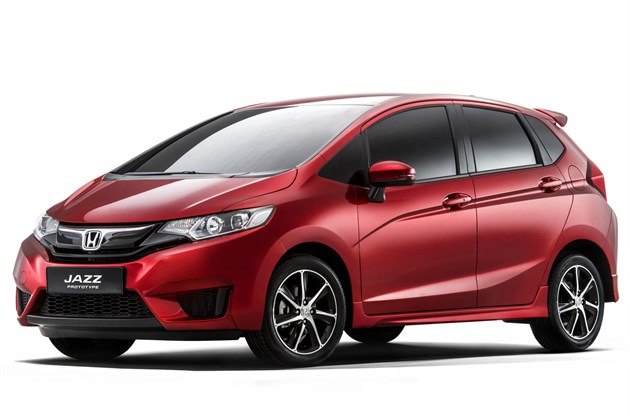 Pressures moments
I have a 2015 Honda Jazz S I-VTEC (my second Jazz) which I love but it is driving me mad at the moment. I had a new tyre fitted to the front offside six weeks ago by Kwik Fit mobile service after a puncture (a hole in the outside wall of the tyre). As the tread on the nearside front was 5mm I did not replace that tyre and there is no spare wheel which would have enabled me to have a pair of new tyres on the front. I made sure that the new tyre supplied and fitted was the same make and product numbers as the other three on the car. I reset the deflation warning system (DWS) as per the handbook and expected everything to be okay after the required amount of driving to complete the reset process. Since then, the DWS has been coming on regularly, usually (but not always) on longer, faster journeys. Each time I check the cold pressures (which are always correct) and reset the DWS. I find the presence of three orange warning lights very distracting and unsettling when I am driving, and I am also concerned about the "crying wolf" effect so I took the car to my Honda dealer two weeks ago. They asked me to demonstrate how I reset the DWS (I passed that test), checked the tyre pressures (correct) and told me that it was happening because of the hot weather and due to the tyres heating up on long, fast journeys. I pointed out that, during the time I have owned the car, we have had hot weather and I have driven long, fast motorway journeys to Scotland, Manchester, Birmingham and several other places - without any problem with the DWS. They told me to keep doing what I'm doing - check cold pressures and reset the DWS. They failed to notice that the new tyre, supplied to be exactly the same as the other three on the car has, in fact, got a very slightly different tread pattern on the shoulder of the tyre (noticed by a friend yesterday). I have seen online that there are problems with the DWS on the Jazz, and some mention of the need for a software update, so the dealership must be aware of the issue. Do you think the slight difference in the tyre tread on the new "identical" tyre would be enough to cause the problem with a DWS which seems to be over-sensitive? Can you suggest anything I can get the dealership to do or check to sort out this problem? Or should I just buy a spare wheel (I hate being without one), have an "identical" tyre fitted on it (hoping the tread pattern exactly matches the tyre fitted by Kwikfit) and have that fitted to the nearside front?
JD, via email
I've had a few complaints about this and experienced it myself when I was running a Honda HR-V for a year on a non-standard set of Michelin Cross Climate tyres. Pretty much exactly the same as you. You set the system to "learn" the cold pressures of the tyres. But in use, on a hot day, the air in the tyres expands, increasing the pressure by as much as 3PSI, and if that leads to a greater disparity than the system is programmed for it will set off the TPMS warning and leave you with the job of "re-initialising" the pressures as close as you can possibly get to the same for all four tyres. I would guess that any software upgrade would simply de-sensitise the TPMS not to raise the alarm until there was a greater disparity.
Click back to Honest John's Motoring Agonies 23-11-2019 Part 1
Comments
Author

Honest John
Latest