Honest John's Motoring Agony Column 19-10-2019 Part 1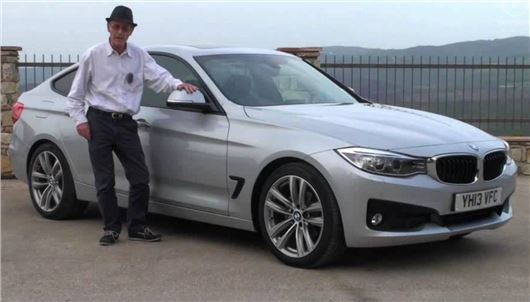 Published 17 October 2019
This week's emissive missives concern servicing services, tyre sizes, expanding families, Car Play and in Part 2 we look into all-season tyres, superfuels, getting blown away, selling on consignment and quite a lot more. 
As usual, emails to Honest John should be addressed to: letters@honestjohn.co.uk  Please try to keep them as short as possible.
SEAT of the 'pants'
I have had a few SEAT Leon cars over the years, generally bought from the dealership new or with very low mileage. I usually trade them in and buy a new one before the 3-year warranty is up. Having been, I think, a good customer, I was amazed when the dealership refused to collect my car for its service last year, stating that I lived outside of its range. When I looked into this, 'their range' is 15 miles and I live 17 miles away. There have been a few other small niggles with their Service Dept too. However, generally I have been happy with the SEAT Leon FR 1.4, and do about 8,000 to 9,000 miles each year, including some longer trip to Devon. Is there any car that would match up to the SEAT Leon in terms of comfort, gadgets and cost in your opinion? If I do buy another one (maybe via Carwow), would there be any disadvantage in my taking the car to an independent garage for its annual service? Any advice you can give me, will be gratefully received.
ML, Southampton
Time to desert this short-sighted SEAT dealer and buy a car from someone who gives you better service. For example, KIA warrants its cars for 7 years v/s SEAT's 3-year warranty and that give you the opportunity to keep a car for longer and get better value out of it. Think about a KIA Cee'd 1.4T-GDI, which is the equivalent of your Leon 1.4TSIs: /road-tests/kia/kia-ceed-14-t-gdi-7-dct-2018-road-test/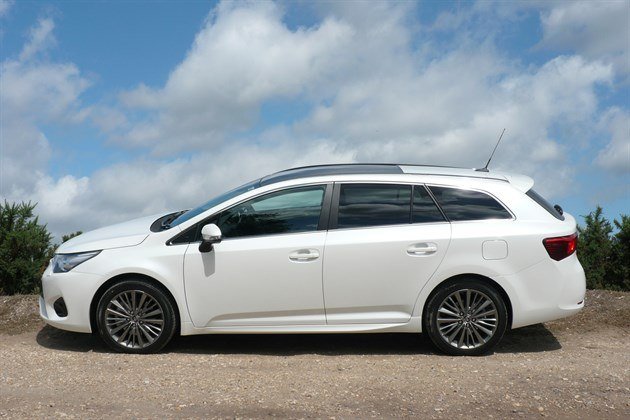 Size matters 
I currently own a Toyota Avensis Tourer 1.8 Valvematic auto. When we lived in the North East, I kept a set of 16-inch alloy rims fitted with Vredestein Wintrac Extreme XL tyres. I now live on the south coast and in 3 years haven't needed to use winter tyres. I assume it is not legal for me to use these wheels and tyres in the summer, so they are just sitting in the garage. I was thinking about using the 16-inch alloys and fitting them with all-season tyres but wasn't sure what size would be best. I feel the 16-inch tyres will give us a better ride and that they will be slightly cheaper than the current 17-inch tyres on the car. I would appreciate your thoughts.
TB, via email
Yes, the 16s will probably take 205/55 R16 all season tyres and that gives you a wide choice between Michelin Cross Climates, Continental AllSeason Contacts, Goodyear Vector 4 Seasons, all of which improve the ride so offer a benefit even if you never get any snow.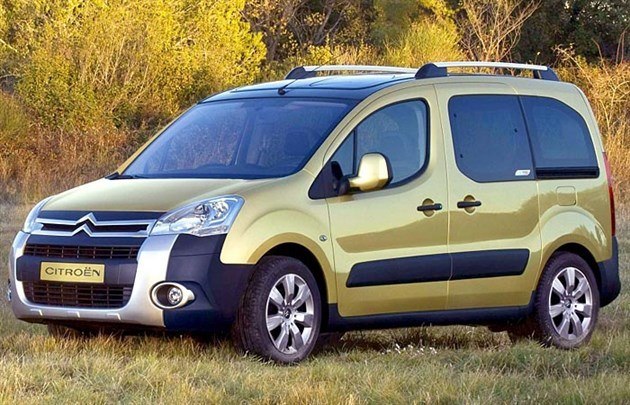 Seamsplitter
My son and his wife  have just had an addition to the family. Their 1998 Nissan Micra is now bursting at the seams. I would appreciate your advice on a replacement. I was wondering what your thoughts might be on a Citroen Berlingo Multispace 1.6 Diesel with air-con, and in particular the XTR model for extra traction in icy/snowy weather. Is  a budget of £3k-4k feasible? Thanks for your sound advice on previous occasions,

JH, via email
The diesel engine of the Berlingo will restrict where they can drive it from next year. The  XTR did not come with Grip Control as standard. To get that you need the XTR+ from 2009. I found a 77k mile 2008 XTR (without Grip Control) on Autotrader for £3,950: https://www.autotrader.co.uk/classified/advert/201907079823770?price-to=4500&make=CITROEN&advertising-location=at_cars&price-from=3500&sort=sponsored&postcode=kt138qh&model=BERLINGO&onesearchad=New&onesearchad=Nearly%20New&onesearchad=Used&radius=1501&page=1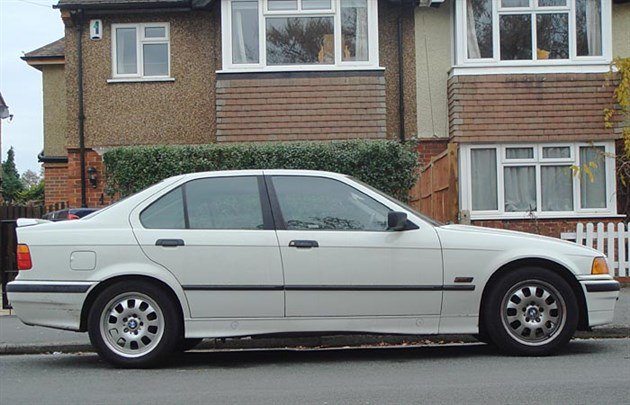 Good things come in threes
I still have my faithful and reliable BMW 320 E36 with 83,600 miles and fifteen years of trouble-free motoring. It is now time to move it on whilst it is still in good condition. Where is the best place to advertise a car of this age and what do you reckon it is worth, please?
DC, via email
Comprehensive entry for the E36 in Honest John Classics: https://classics.honestjohn.co.uk/reviews/bmw/3-series-e36/ I think your best bet is a classic car auction. Maybe http://www.barons-auctions.com ; http://www.historics.co.uk ; http://www.brightwells.com ; http://www.angliacarauctions.com / If it's in good shape and rust free with a good interior I'd say between £1,000 and £2,000.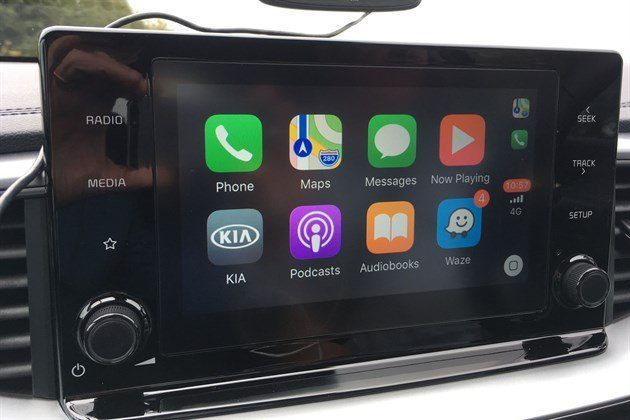 Un-navigable
We recently purchased a new Skoda Karoq without built-in sat nav. We are however assured that this will work off an android smart phone. Speaking to telephone companies, they have suggested that we should be careful which phone we buy as they may not all be compatible. This phone should be able to operate via the cars information screen. Have you any experience of this? Please advise us what to look out for. We do not wish to purchase a very expensive phone as we shall only use it for this purpose in the main. We do not need a phone with high tech camera or anything of that sort.
PB, via email
The Karoq SE has SmartLink that supports Apple CarPlay, Android Auto and Mirrorlink™. Whether you want to select and listen to music on your smartphone or receive turn-by-turn directions, all of this is mirrored on the central display. As long as your Smartphone has the Google maps app, it should work. The system should also support Waze. But, of course, the phone has to be 4G, this relies on a 4G signal, and it eats data so you need a substantial data package for your phone. However, you then have a satnav that is permanently up to date and will even take you on alternative routes to avoid upcoming traffic jams on your chosen route. Mine did just that, in Thailand, yesterday, in English. Brilliant (and it's a Thai phone: an iPhone SE). 
No hesitation
I have a 2018 Golf 1.5TSi Bluemotion (bought from new) it's a great car but a right awkward thing to drive slowly especially in first gear, i.e. when in multi-story car parks - requiring lots of clutch feathering to prevent it diving in revs and jerking. Is this a common problem, is it me, are VW doing anything about it and do you think it warrants a complaint ?
MT, Peterborough
Standard, widespread, but curiously not universal complaint. Happily, in early September, VAG introduced a software patch and, on the basis of reports from readers, it seems to work. The longer-term solution is the new 48-volt mild hybrid systems coupled with the 1.5TSI and DQ381 S-tronic DCT in the new Audi Q3 35TSI Spaceback: /road-tests/audi/audi-q3-sportback-2019-road-test/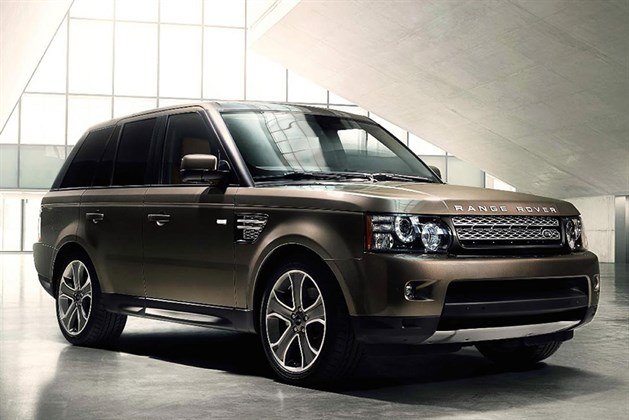 Difference of a pinion
In February this year I purchased a 2015 range Rover Sport from an Aston Martin dealership. It was sold with a 12-month warranty. About 3 months after owning the vehicle I noticed oil spots on my drive. It was booked in 1 month later to the local Land Rover dealership who found that the rear diff pinion seal was leaking. I could not book it in any earlier as I needed a loan vehicle and this was the earliest date one was available. The dealer contacted the warranty insurer to authorise a repair but they said it was not covered as it was leaking due to wear and tear, an exclusion in their policy. The dealer disagreed with this and said that it would have been covered under Land Rover's warranty had I purchased the car from them. The warranty insurer arranged an inspection of the seal. They say this report, which they won't let me see, supports the leak was due to wear and tear. The dealer has said this is not a leak they usually see in a car of this age and on their inspection the seal did not show any signs of deterioration. The car has not been used off road to my knowledge as there is no evidence of any damage to the underside of the car. I am very concerned that used car warranties are not the reassurance we expect them to be. I am wondering if you believe I have a valid claim in the small claims court. The repair was not insignificant at over £1100.
NB, via email
Nothing to do with the aftermarket warranty. You bought the car within 6 months. Therefore, as statutory civil law and civil case law stands, the legal assumption is that the fault was "either present or developing on date of sale" and the onus is on the supplying dealer to prove that it wasn't rather than for you to prove that it was. So give the Aston Martin dealer the opportunity to make the repair and if he doesn't respond favourably, take the matter to Small Claims.  Send a letter asking for this and a favourable response within 14 working days to the dealer principal of the supplying dealership. Send it by Post Office Special Delivery, keep a copy, and staple the certificate of posting to the copy so it becomes a 'matter of record' should you ever need for the court.  Law here: /faq/consumer-rights/
For the record
I noted your response this week about service history with interest.  I have a Lexus (serviced in Stoke) and my wife has a Mazda (serviced in Leamington). At the last service for each car, the service books went missing. Fortunately, we follow your advice and keep all paperwork for which we thank you. It has helped me with several sales. When enquiring, the receptionists have not even had to put the phone down for a pretend look around before assuring me the book is not at the garage. I am wondering what the legal position is for a garage should a prospective buyer enquire about the history, which must surely be someone else's data.
AL, via email
Some of them try to hide behind GDPR. But if you are certain that the service books were left with the cars to be stamped and have somehow vanished, then you can demand immediate restitution or £1,500 compensation per car. It does not matter that service data is now held on a central computer and recent services are not stamped in the books, the historical service data you previously had, which is your property, has gone missing and the dealers are liable to return it or get sued for its return by Moneyclaim or Small Claims.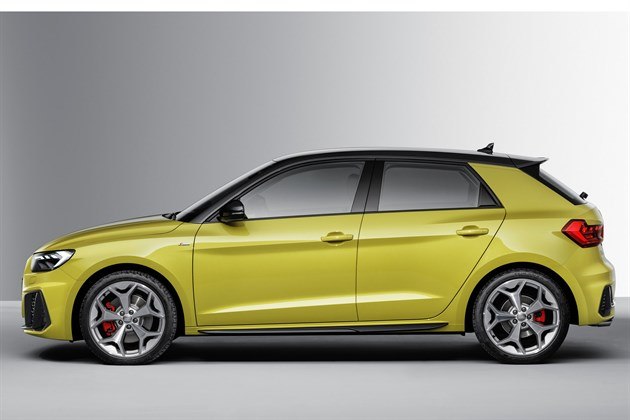 Spuriouser and spuriouser
I bought an 8-month old Audi A1 30TFSI from an Audi dealer with 1,000 miles. Since then it has had a recurrent fault with warning lights coming on. It is unsettling, although the service department says it's safe to drive. We have been back twice and it's not been fixed. It's booked in for a third attempt. Am I within my rights to reject this car if they don't resolve it this time?
SJ, Barry, South Wales
As long as you bought it within the past 6 months (preferably within the past 30 days), yes. See: /faq/consumer-rights/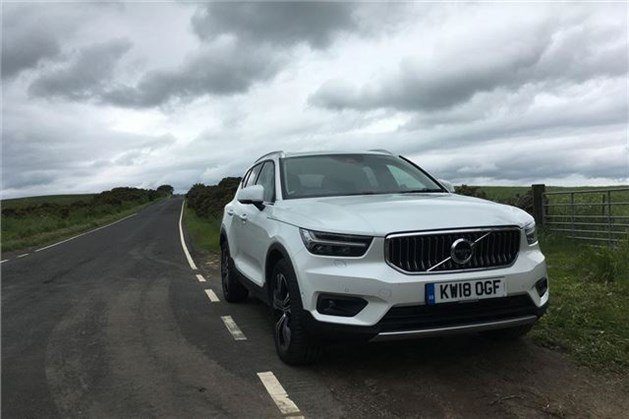 XC dingly good 
I'm thinking of buying a Volvo XC40, even though I realise I might have to wait some time for delivery. I do 8,000 miles a year so I wonder which model to choose and whether it should be manual or automatic?
MT, via email
The T3 just had a power upgrade. But it's no more economical than the T4 or T5. The XC40 is our car of the year. All we have on them here, including links to tests of the T3, and T5: /carbycar/volvo/xc40/  T4 and T5 best as automatics.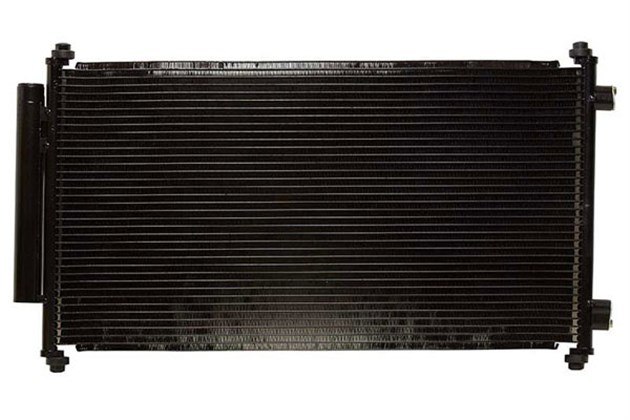 Condenser milked
My Honda HR-V is just over three years old and has done 10,000 miles. The air con has failed and Honda says I need a new condenser. They will offer no goodwill and have quoted £890 to fit and re-gas. Please can you recommend a reliable independent in the Birmingham area.

JP, Sutton Coldfield
Stone damage to a condenser is never covered by warranty. But condensers are usually generic and you should be able to get the job done for about £300: /faq/air-conditioning/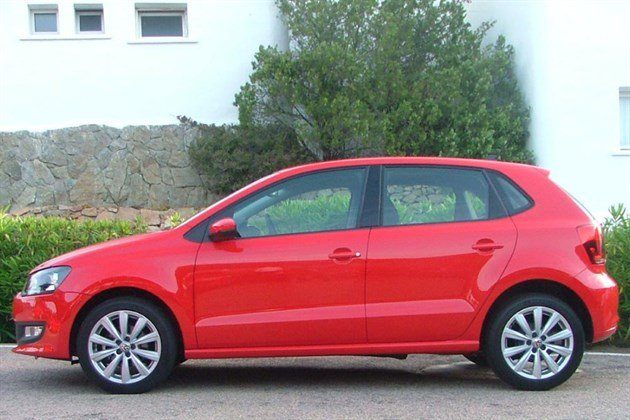 Running rings
My daughter has just acquired a 2009 VW Polo 1.2 petrol and has been surprised by the amount of engine oil it uses: about 1,200 miles per litre. Her local garage cannot find where the oil is going. This, apparently, is a common fault with some Polos of this vintage. Do you have any comments as to the cure of this problem.
PH, via email 
Might be the piston rings. Might be the valve stem seals. My advice is to get rid of it and better a better car altogether such as a Hyundai or KIA. This is the basis for my advice: /carbycar/volkswagen/polo-v-2009/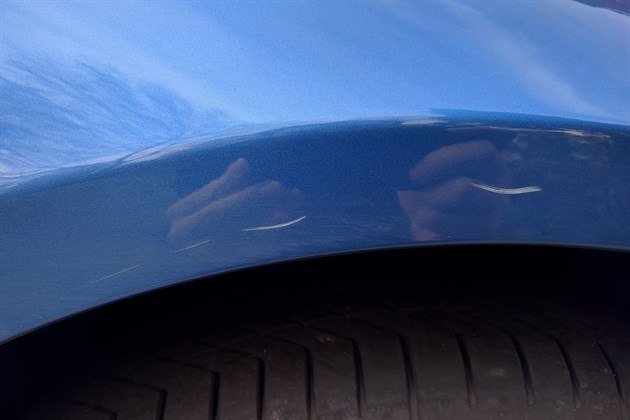 "Just a scratch"
My AA car insurance quote came up hugely inflated from last year and way above anything else I looked at online. When I rang them the operative told me it was loaded because of my accident last August. It turned out that when I made an enquires of them last August about touching up a car park scratch it was listed as a collision. Their quote was huge due to deductibles and I didn't proceed as I then remembered I had taken 5-year scratch cover from Toyota who did the work beautifully. The AA insisted that they had to log it as a no-fault collision and had reported it against my record (although it hadn't changed my 13 year no claims). He said they could have been audited and had a black mark against them if they hadn't reported it. I said they had used my information wrongly. He strongly disagreed, but offered me a free dashcam. I then went through to Direct Line and explained the problem. They insured me without 'load' and made a note of what AA said, in case of any comeback. I think the AA was wrong. What would you do?
CL, via email
Report what the AA tried to do to you to the Financial Services Ombudsman. And next time do not disclose minor scratches to your insurer unless another party to the scratch intends to do so.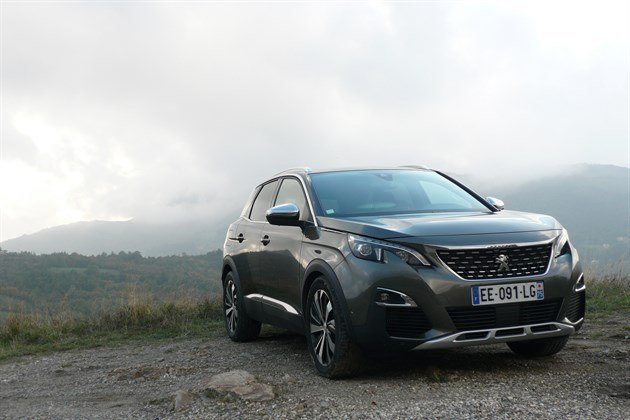 Out of print
Your recommendation of the Peugeot 3008 has encouraged me to shortlist a 3008 as my next new car. I rang Peugeot for a brochure, and was told they no longer provide printed brochures, and I would have to download and print out umpteen colour pages from their website. Apparently, this is to save paper. What do they think I  would print it on, pigskin? Do these people never learn? Falling sales and more hassle for customers. Could there be a connection? I am going to email Peugeot's MD for a brochure. 
AC, via email
There are two reasons for online brochures. One is so that trees don't need to be cut down to print brochures that are almost immediately out of date. The other is that online brochures can be updated immediately, so they are always up to date. You simply read them on the screen. Or download a PDF if you don't want to do it online.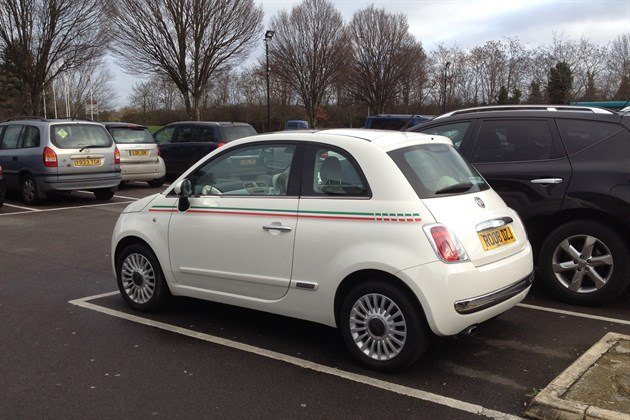 Trespass
Recently you gave advice to someone who entered a car park, but did not park. However they admitted driving in the car park as part of a driving lesson. You quoted Beavis v Parking Eye with regard to this incident. Surely this legal case only concerned the matter of an overstay after parking, the act of which forms the notional contract. Also, how is it possible to issue a parking charge invoice when parking has not taken place? Does driving into a car park, then, for whatever reason, not parking and leaving, constitute a notional contract or breach thereof? Maybe there is more to this matter than has been revealed but I feel your comments do not seem to reflect the actuality. 

SH, via email
The basic facts of the Beavis case were a blatant overstay by Mr Beavis and a challenge to the parking operator's right to penalise him for it, which was upheld by the Supreme Court. But the Supreme Court ruling was more wide-ranging than merely on the facts of the overstay. It basically ratified the right of a private parking operator to impose its own rules and enforce them with "reasonable" penalties, and that's how it is being interpreted and abused. Until Sir Greg Knights Parking Control Act Code of Practice is published and imposed, the Supreme Court ruling is the law. See: /faq/private-parking-penalties/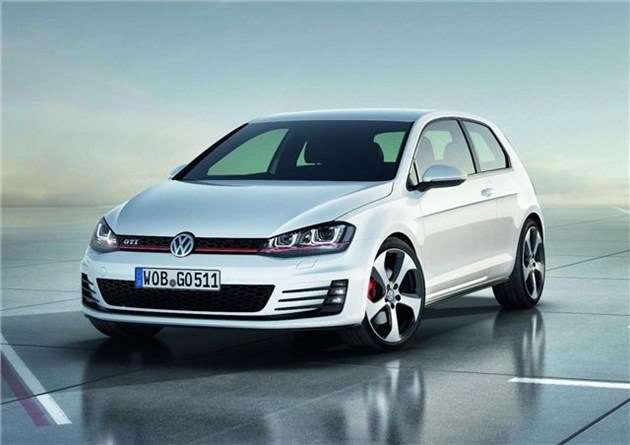 The decent thing 
Three weeks after the three-year warranty expired on my VW Golf GTi, the 6-speed wet clutch DSG gearbox developed a noise. Long story short, the gearbox had to be replaced. As a goodwill gesture, VW agreed to pay 90% of the total cost. As a result I had to pay just over £500, which I found acceptable. Reassuringly, VW has given the new box a two-year warranty, although it's a shame the problem hadn't revealed itself a month earlier. My question is: if I hadn't had all the services carried out by a VW dealer but used independent garages would VW would have made any contribution to the cost of a replacement gearbox out of warranty?

NC, Yeovil
If you could not have proved that all services were carried out precisely to VW standards using VW approved parts and fluids and technical updates, all fully documented on the service invoices, VW would have had the right to void your warranty even under the EC rules. But the question in your case is why was the DQ250 6-speed wet clutch DSG not given an oil and filter change (at extra cost) as part of its (expensive) 3-year service? It should have been. And if DQ250s don't get this service they often fail. I suspect some embarrassment here by the VW dealer.
Click to Honest John's Motoring Agony Column 19-10-2019 Part 2
Comments
Author

Honest John
Latest