Honest John's Motoring Agony Column 05-10-2019 Part 1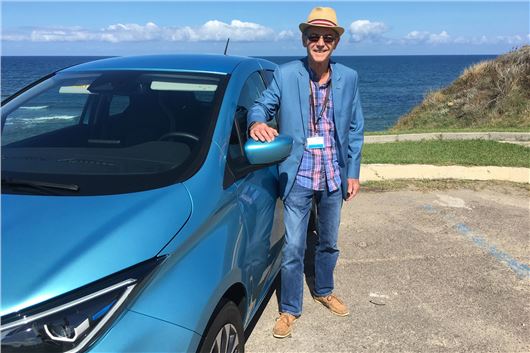 Published 03 October 2019
This week's tales from the tarmac involve avian attacks, PCPs, hot aircon, clutch failure. And in Part 2 we help make a heart or head decision, parking scams, pedal confusion, the ideal crossover car and much, much more.
As usual, emails to Honest John should be addressed to: letters@honestjohn.co.uk  Please try to keep them as short as possible.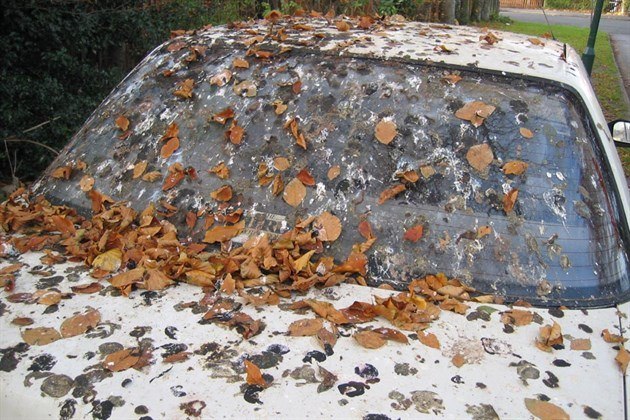 Just dropping on
Following my letter to you and your advice regarding stubborn marks left by bird droppings I wrote to Autoglym. They recommended their scratch removal kit (link to Amazon). I have applied this (took more than one application) but the marks have been totally been eliminated. Many thanks for your advice
JS, via email
That's excellent news.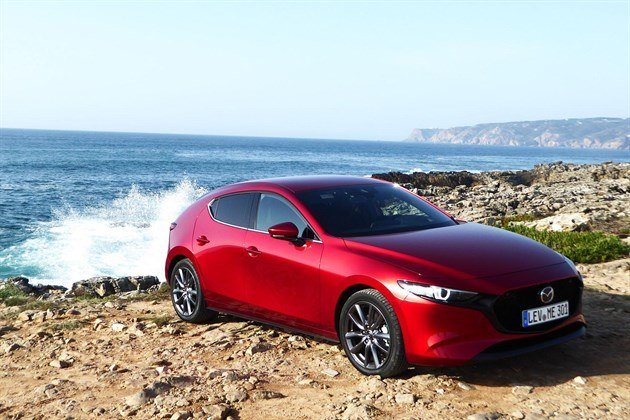 Easy PCP?
My husband and I want to buy a new car. In the past with have paid half the cost up front then the rest over approximately two/three years on interest-free credit. We have then kept the car for many years: 10-15 before thinking of renewing again. Our current car is 17 years old and, although going strong, we feel it may not last. We are looking at possibly a Toyota Auris or Mazda 3. Like many older drivers, we do not do the miles we once did. Our query is how to pay. When we enquire in a showroom we are totally confused by the different schemes on offer. Can you tell us what are the pitfalls to look out for. When we asked about paying for the car outright from the start, it seems more expensive than opting for a deposit then so much per month for say, three years. If we did opt for that but then want to buy the car and not swop for another new one, what do we have to be prepared for? These schemes seem ok if you want a new car every three years without a big outlay but don't seem to be what we need. Like many our age we are afraid of being ripped off. Can you help?
DH, via email
With a PCP you pay a deposit, then a monthly payment, then, after 2, 3 or 4 years you can buy the car for a guaranteed price set down at the beginning that will work out at roughly equal to its value at the end of the term.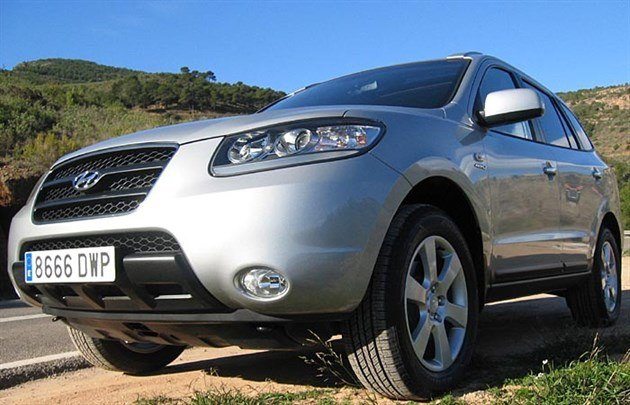 Getting warmer 
I recently  purchased a 2006/56 Hyundai Santa Fe 2.2 diesel with 124,000 miles. Due to the warm weather we are enjoying I tried the air-conditioning, but all I get is only slightly cool air. Obviously, I need to have it looked at. Is there any advice you can offer with regards to the re gassing please? My Nissan Cube that I purchased nine years ago after taking your advice has never had the air con turned off and has never required re-gassing.
LG, Lincoln
It will be an R134a system. Could be the condenser is damaged. Maybe it's another problem. Maybe the refrigerant has simply drained through the seals. Take it to someone listed here: /faq/air-conditioning/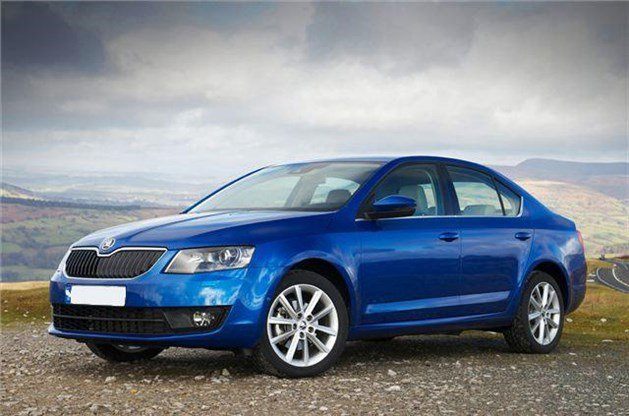 No connection
We were very interested to read your reader's experiences with the clutch on the Skoda. We purchased a Skoda Octavia hatchback 1.4 last November, from a reputable garage, second-hand with 23,460 miles. After only 7 months driving, having driven 1,978 miles, our clutch went. We returned to the garage where we purchased it, and paid £60 for their examination fee. They said that the clutch had gone and accused us of driving the car badly. My husband and I have over 40 years driving experience with no such trouble before. I wonder how many more clutches have gone on these cars?
TJ, via email
Unfortunately, it's more than 6 months since you bought the car so you cannot invoke Sale of Goods against the dealer who sold it to you. And VAG does not warrant clutches ever on new cars for more than 6 months. All reported failures of the post 2013 Skoda Octavia here: /carbycar/skoda/octavia-2013/good/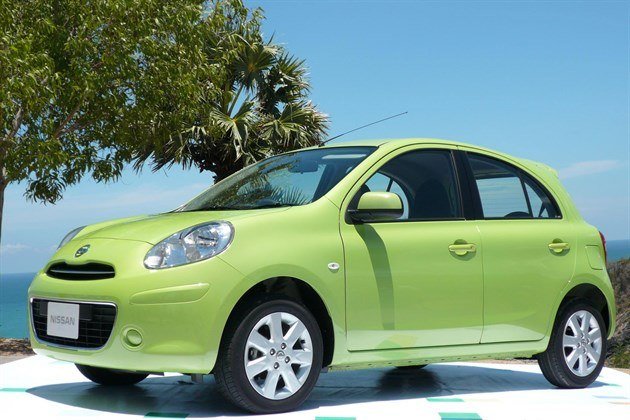 The Nissing Link
The last five cars I and my wife have had were Nissans, because they never give us mechanical faults until we have exhausted their lives. I got 100k out of my last Micra, and was able to sell it on. My present Micra is a 2011 5-door automatic with 41k miles. I was getting problems with the gears when I was hitting speeds of 70mph, and the car over-revved until it was in the right gear; also going uphill it over-revved. I booked it in to a Nissan dealer and before the date happened the check engine light came on. The dealer says that error P0846 was reported and therefore the whole gearbox needs to be replaced at £4,400), which is more than the car is worth. I can drive the car happily on short, slow journeys with no problems. So do I find a salvage yard replacement gearbox (which I can do), and garage (where do I look?), which will cost me much less? Or do I just buy another second-hand car (which might not be a Nissan, given that this one has let me down)? Or take it to an independent garage for a second opinion?
MP, via email
I would not mess about. I'd just get rid by using a scrappage scheme to p/x it for something better. We noticed this problem on the original launch of the K13 in 2010: /road-tests/nissan/nissan-micra-k13-2010-video-road-test-in-phuket/ Happily, the CVT in the latest Micra is actually very good, because the ratios are stepped: /road-tests/nissan/nissan-micra-10-ig-t-100-and-dig-t-117-2019-road-test/ . But, of course, it's massively more expensive. K13 Micra faults: /carbycar/nissan/micra-k13-2010/good/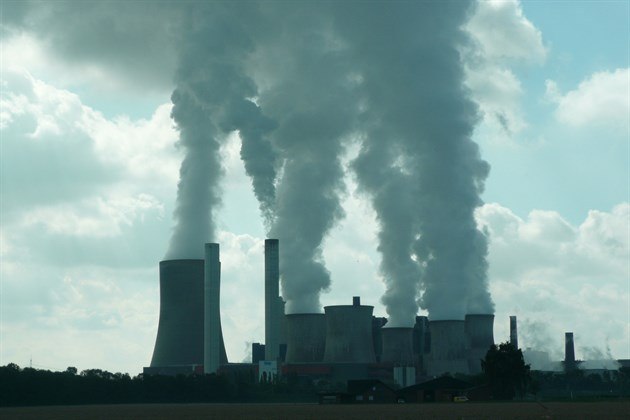 Clean simplicity?
Watching last week's Top Gear with the feature on electric vehicles there was a throwaway line of "not using any fuel". It made we wonder how much fuel is used at a power station to run an electric vehicle. A government website (afdc.energy.gov/fuels) gave a typical figure of energy put into the electric car of 34KWh per 100 miles. With thermal power station efficiency of about 40% and transmission loss of 5% the power station needs to produce about 90KWh. Another site gives the energy content of petrol as 9,500 Wh/l which converts to 43KWh/gallon. So approximately 2 gallons of petrol would need to be burned for 90KWh to travel 100 miles. An economical petrol car might give 50 mpg so 2 gallons for 100  miles, the same as the electric car. The only advantage for the electric car is that some of the energy comes from renewable sources.
PB, Bedford
It's nothing to do with economy. EC environmental fines on car manufacturers for exceeding corporate average CO2 beyond set limits are what is pushing the rush into electric cars. Here's the real future (I hope): /news/new-cars/2019-06/worlds-first-practical-long-range-solar-car-announced/ There are some very useful EV running cost calculations in this week's Road Test of the Renault Zoe II.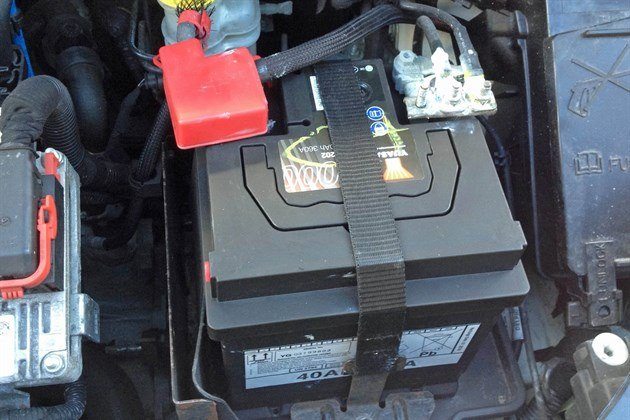 Assault on battery 
Have you any definitive information about how long a battery in a Hybrid Honda Jazz should last? And should it "die suddenly"? My friend who lives in Israel has had a Hybrid Jazz for about 6 years with no problems. The car drives like a dream and I have  myself driven it  "economically" on a few long trips. Last Friday the 12-volt combustion engine battery was dead and a neighbour managed to jump start the car. On Sunday it was dead again and has now  been transported to the main Honda garage in Jerusalem, possibly for a replacement 12-volt battery. I am curious to know what happens to hybrid car batteries after the first 5 years. Any information or advice you can give would be greatly appreciated. I promised to let her know what you thought so await your reply with interest.
FB, Manchester
It's common for the 12v batteries of self-charging hybrids to expire, simply because they don't get charged enough, frequently enough. Not common for the lithium-ion or Nickel metal hydride traction batteries, thankfully. I'd replace the 12v battery with a Yuasa.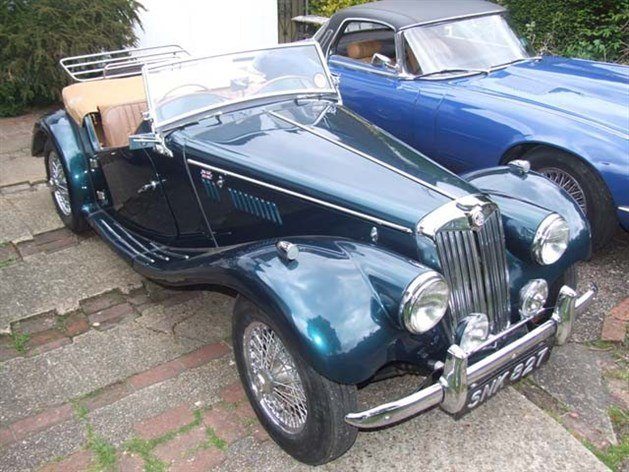 Withdrawal symptoms
Two weeks ago I agreed the purchase price of an MGTF sports car advertised as a private sale in the MG Car Club magazine. We arranged that I would collect the car this Wednesday. Over the weekend I paid to insure the car, then, just this morning, withdrew the purchase money from a savings account. I have also put in place work to extend my driveway to provide an additional hardstanding at a cost of over £2,500. I have also bought my train ticket for Wednesday (as well as having incurred the cost of the initial visit when the deal was agreed). This morning an e-mail has arrived from the vendor stating that he has decided to withdraw the car from sale. (I suspect that the truth is that he has received a higher offer.) His telephone has been off the hook ever since. Is there anything that I can do?

IS, via email
It's a private sale. No 'holding deposit' was made, so it's going to be difficult to prove 'breach of contract'. You could write the experience up for the MG Car Club mag or website, but that's about all you can do. Being 'Car Club' and not 'Owner's Club', I presume this was a 1950s TF1250 or TF1500, not the later mid-engined version?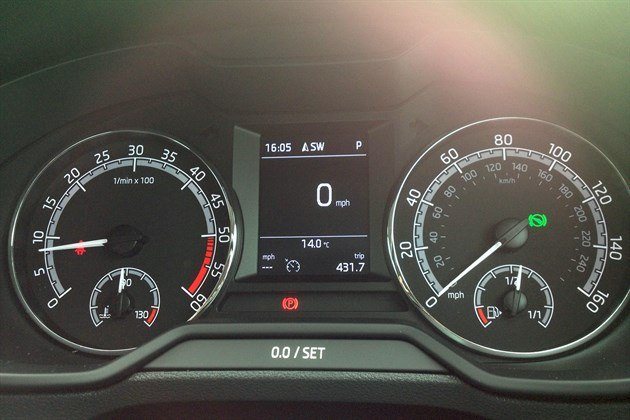 Two digits
My previous three cars have been Skoda Octavias. Firstly a diesel, second a petrol, and, in September 2018, I bought a new Octavia Estate 1.4TSI petrol. This car has a digital speedo situated between the rev counter and speedo. It is very clear and useful. My wife has just purchased a new Skoda Fabia petrol 1.0 Colour Edition which also has a digital speedo. The Skoda range is one of the best available for comfort, space, practicality, quality and price. We use superunleaded petrol and obtain over 50mpg. In the late 1970s I was Chairman of the Audi VW Service Technical Committee. In 1977 I drove the first VW Golf diesel in the Total Economy Drive organised by the Hants & Berks Motor Club and obtained 63.4 miles per gallon over an 850-mile route. A petrol driven Mini only achieved 51 miles per gallon. We read your column every Saturday and find it very informative.
MS, via email
Many thanks for your support of digital speedos. I averaged 63mpg brims to brims over 8,000 miles in a BMW 320dED. Best I've ever done.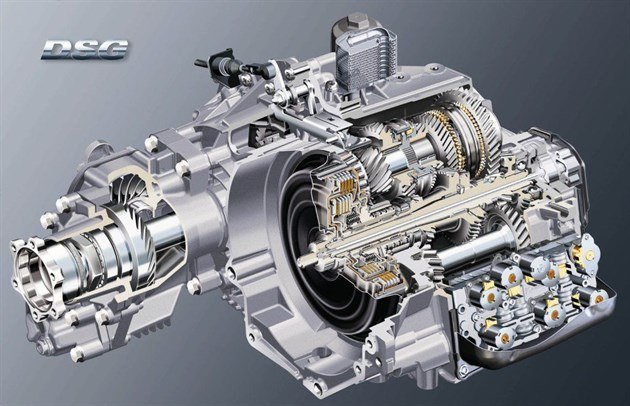 Minding one's Ds and Qs
In your excellent Saturday Telegraph column last Saturday (29 June) four letters of the 15 related to queries about the VAG DSG gearbox, i.e. over 25%. It seems to me that every week you publish at least one letter on this topic. Could you not write a definitive article about these 'boxes on your website and refer further queries to it, thereby freeing up your column inches for issues of wider motoring interest?
JK, Yatton
I'm sorry. It doesn't work that way. Publishing such a feature would leave me open to a libel suit and, since I don't have thousands of hours or millions of pounds to fight one I have to carry on the way I do reporting the real experiences complained of by real readers until the public finally wakes up to the inadvisability of buying a car with a DQ200 7-speed DSG. This is entirely proportionate to the number of emails received which are split between the Telegraph column and my website columns. If there's one thing I've learned over 25 years in this job it's that trying to change the habits and opinions of British people is like trying to do a slalom in a supertanker with broken steering gear. Most of them still cling to the belief that "Few things in life are as reliable as a Volkswagen". So a "definitive article" about DSG transmission failures would be here today, gone tomorrow and entirely missed by the majority of people. At least Ford dropped its DCTs entirely, switching over to 6-speed torque converters for the Fiesta and 6 and 8-speed torque converters for its bigger cars.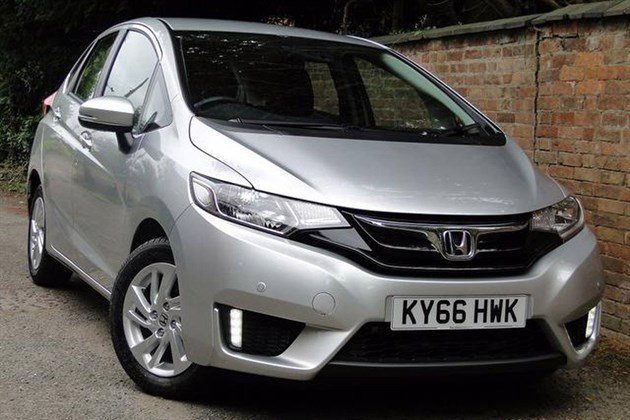 Shifting circumstances
I own a Skoda Fabia SE DSG. Knowing your feedback about the
reliability of VW DSG automatics, I wonder if you can recommend
A more reliable small automatic with similar dimensions to the
Fabia. Honda Jazz ? Hyundai i20? Toyota Yaris? Your advice would be much appreciated. I have owned several Skoda's with DSG, including the gorgeous Octavia, and have never had any trouble, but I don't want to push my luck.

JG, via email
The Jazz has a CVT-7 that has been generally very reliable. So does the Yaris. Hyundai/KIA is gradually switching over from torque converter autos to their own dry clutch DCTs, but these have been generally reliable. Mazda fits only 6-speed torque converter automatics. Peugeot/Citroen fits excellent EAT6 and EAT8 torque converter autos to most of its cars with the exception of the smallest (C1 and 108). Suzuki fits 6-speed torque converter autos to some (but not all) of its models.
The Great British Fake Off
I often read cases on HJ where the dealer is keeping the V5C. Apparently that's illegal. My question is: how can that benefit the dealer? How does not handing over the V5C make him money?
RC, via email
He pre-registers the car to a fleet and obtains a fleet discount on it as part of a bulk order, so, instead of the usual dealer discount of 5% - 12%, he can get up to 25% - 30% depending on the car and the supply/demand situation for it. But, to get the car at that price, he has to contract with the manufacturer to keep it on his "fleet" for 3 months or 6 months (or whatever). It's illegal because, although you have the car and are not leasing it from him, you are not the registered keeper, he is. So any ANPR tickets go to him, not to you. Also you probably have to declare for your insurance that you are the registered keeper of the car, which you will not be, unless you declare it to be leased. A 'new car broker' brought a private criminal prosecution of another 'new car broker' for doing this under the 2008 Consumer Protection Regulations, which you will find some way down this FAQ: /faq/consumer-rights/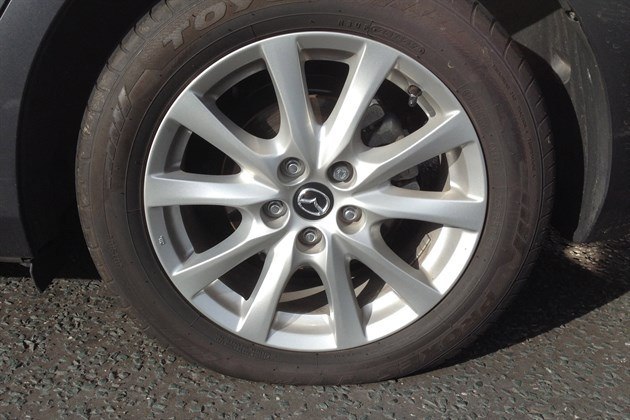 Don't get screwed 
We had a couple of punctures after having builders in: why does a screw always seem to get your tyre just by the sidewall, so it has to be scrapped? The answer is a 36" bar magnet on wheels - sold as a swarf collector in workshops I think - search "Magnetic Sweeper" on Google. Best £70 I've ever spent, and everyone I've lent it to has picked some screws and nails from their yard and driveway.  Not a lot of use for aluminium roofing clouts though! Copes well with 10mm gravel, and you can drag it though 20mm OK. Given the number of tyres it may have already saved from being scrapped, probably the year's greenest gadget? I bet tyre shops hate it...
MW, Ickwell
That's an excellent suggestion that I had not heard of before. Does it pick up dropped £ coins as well? I used to think builders were paid by Fast-Fit outfits to sprinkle the nails and screws out of the backs of their vans in the vicinity of the tyre repair shops.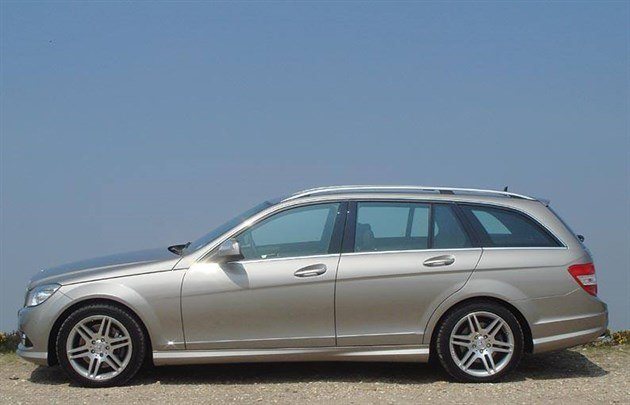 Piping up
When I had my Mercedes C-Class estate MoTd last September, the garage advised that the brake pipes were corroded and would need replacing. The car was six years old at the time. When the car was serviced by Mercedes recently, they too identified the corroded brake pipes as a problem and quoted me over £2,400 to repair them. I find it extraordinary that a car that comes with a 30-year body warranty, might need its brake pipes replacing after six years and that I should have been budgeting £400/year in order to cover this cost. Is it a common fault? Please advise how I should raise this issue with Mercedes UK.

PR, Oxford
You can raise it with MBUK if you want. But probably better to inform the DVSA of this "serious safety related fault" and suggest they order a recall of the affected cars: https://www.gov.uk/vehicle-recalls-and-faults/report-a-serious-safety-defect . If a recall rectification is ordered, then you can use that fact to sue the MB supplying dealer for the full cost of the work. Brake pipe corrosion is also quite common on E-Class of the same age. But it's unlikely that all of the brake pipes would have needed replacing, so informing the dealer and MBUK that you propose reporting the problem to the DVSA as a serious safety related fault might get their attention and call their money-making bluff.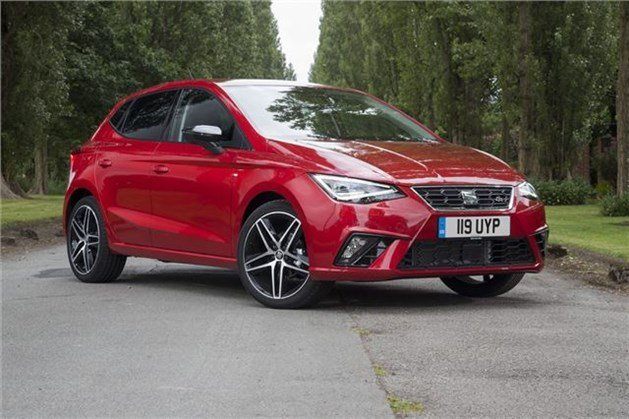 Stop-Startle
I have a nine-month old SEAT Ibiza with 1,900miles. Whilst driving on a country road with no other traffic either in front or behind, the Driver Assist applied the brakes and I came to a sudden halt. If this had occurred 15 minutes earlier when I was travelling at 55/60 miles per hour in a constant stream of traffic there could have been a very nasty accident. I disabled the Driver Assist so I could safely continue my journey, but this procedure has to be carried out every time I start the engine. The SEAT Dealer tells me that they cannot look at it for three weeks, which, considering that it is a safety problem, I feel is completely unsatisfactory, I would appreciate your opinion on this. Also, have you heard of this problem with SEAT, or Volkswagen cars which I believe use the same system?   
CT, via email
Yes, this was common on the VW Golf VII at relatively low speeds because the radar sensor was sensitive to things like paper bags being blown in front of the car, and low flying birds. It was also prone to damage and to theft, which is why VW moved it from below the bumper to behind the VW badge: /carbycar/volkswagen/golf-vii-2013/good/ 
Click to Honest John's Motoring Agony Column 05-10-2019 Part 2
Comments
Author

Honest John
Latest