Honest John's Motoring Agony Column 21-09-2019 Part 1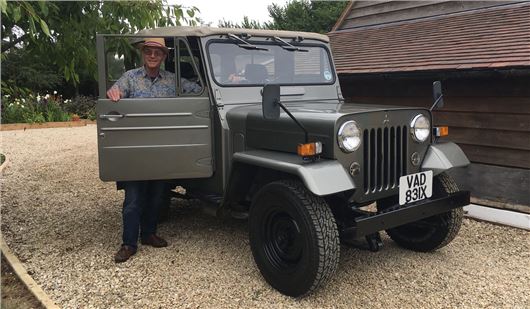 Published 19 September 2019
This week's wheels of misfortune concern dry clutch DSG oil changes, 'Block Exemption' rules, satnav missing countries, car parts refunds and in Part 2 appealing speeding NIPS, hybrid economy, carrying mobility kit, Vitara tyre wear and much more.
As usual, emails to Honest John should be addressed to: letters@honestjohn.co.uk  Please try to keep them as short as possible.
      Flaw to sealing 
We have a 2015 VW Golf 1.4TSI DSG auto and so at a recent service as the car 4 years old I asked my VW garage to change the automatic gearbox oil. They told me it is a sealed unit and cannot be changed. So is there anything else I can do to avoid gearbox failure.

CM, via email
When the factory fill of synthetic gearbox oil was first found to become conductive at high temperatures in 2012, every DQ200 7-sped DSG was recalled to have the synthetic gearbox oil replaced with mineral oil. Though the transmission was designed to be sealed for life and filled with long-lasting synthetic oil, it had to be drained and filled with mineral oil that does not last as long. So it is possible to change it and that is the reason for the independent advice to change the mineral oil at 4-5 years old. (Brilliant You Tube video how to DIY: https://www.youtube.com/watch?v=ZtCA3wqDa1s )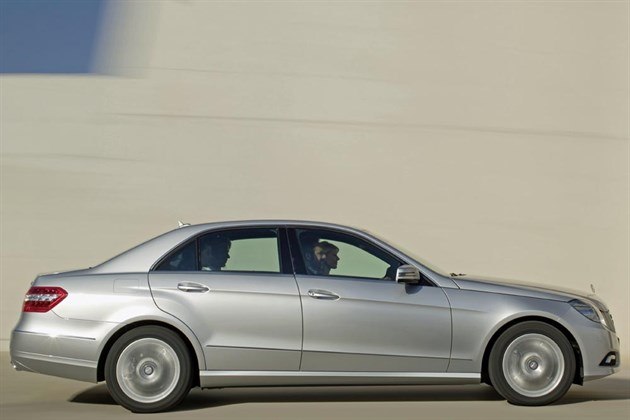 Management buy-out
My 2010 Mercedes-Benz E350CDi has 111,000 miles under its wheels. For the last few weeks, an engine management warning light will glow yellow for a few days, then on other days, go out after a few seconds as it should. My local garage which has looked after my cars for years, found the fault to be a gear selector module that needs to be re-coded, but, although Porsche, BMW and Audi release the codes, MB does not. They could fit a new module, which the MB franchise would supply, but still not be able to code it. My nearest official dealer is over 25 miles away and is inconvenient to get to. What can be done? Is this constraint of trade? Or protection of their brand integrity? Or sheer money grabbing?
RS, via email
Complain to the EC Commissioner that this is in contravention of the Block Exemption rules for cars: http://iautouk.com/car-block-exemption-laws/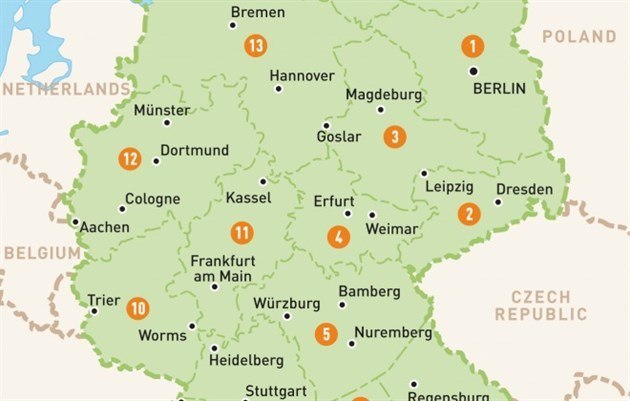 Enigma decoded
I have now got to the bottom of why Germany was not on my VW satnav. On the download section of the VW satnav information pages there are 7 map options covering different parts of the world. Unfortunately there are two with exactly the same name: 'European Countries Bundle 1', yet their coverage is very different. There is VW software offering to help with downloading maps called 'Discover Care' and that too has 7 map options but their titles do not seem to be the same as elsewhere on the VW website. No wonder this 75-year old owner "lost " Germany for a while.
RB, via email
Many thanks for the update. The Germans always want to do tech 'their way' to 'their logic' which is why German tech is sometimes impenetrable to the rest of us. A German PR girl told me last year, "Yes, the Germans like to make things very complicated." To change the speedo of a BMW from kmh to mph you have to go into the settings menu, find <driver settings>, then click on <distance> and then change kilometres to miles. Only a German would have thought of that.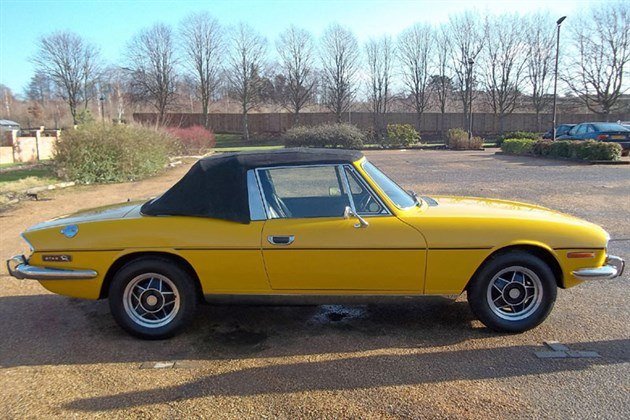 Parts-exchange
I have a complaint against a supplier of spare parts for my Triumph Stag. I have written to them with my complaint, and described in detail why I think they are at fault. I have asked them to take back the parts and give me a full refund. That was 4 weeks ago and I have had zero response from them, despite giving my home address; email; and home and mobile phone numbers. I'm guessing that my next course of action will be to take them to the Small Claims track of the County Court. I've never done this before, and I'm guessing it will be a pain. So my question is: before I start proceedings, could you suggest any other procedure I could follow, with a view to a quick and easy settlement.

TM, Trevine
The first thing to do is send the suppliers a letter outlining your complaint and demanding they take the parts back and refund your money within 21 days or you will take the matter to Moneyclaim or Small Claims. Send this by Post Office Special Delivery, keep a copy and staple the certificate of posting to the copy so it becomes a matter of record to show the court that you took reasonable steps to resolve the matter before going to law. Small Claims here: https://www.gov.uk/make-court-claim-for-money. (This worked and TM got his money back without having to go to law.)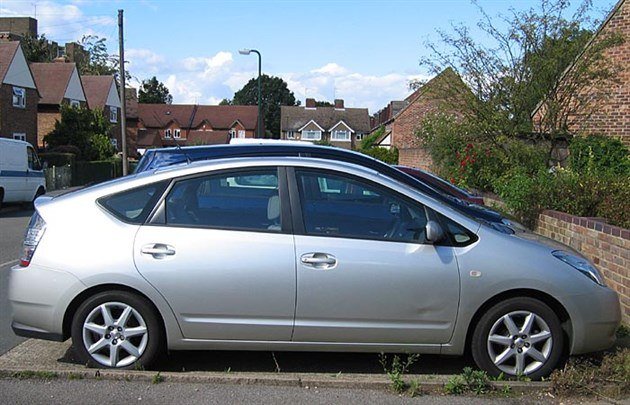 Humdrum
For the past sixth months, my 2007 Toyota Prius Mk 2 has been generating a significant low-pitched humming sound somewhere from the front. The sound begins at about 30mph, then steadily increases in pitch and volume as speed increases. It is clearly directly related to the rotation of the wheels. The car used to be very quiet at 70mph, but is now significantly noisy due to this intrusive noise. I suspected a wheel bearing, but my garage assured me that the bearings were fine and that the sound was coming from the tyres, which were near the end of their lives. Last week, I replaced all four tyres, but the sound is still there. What could it be?

IS, Cheltenham
Might need re-aligning. The tyre pressures might be too high. The test for wheel bearings is to jack the car up so the tyres are half an inch from the ground then pull the wheels in and out to check for any movement. If the noise remains than it must be the electric motor/alternator.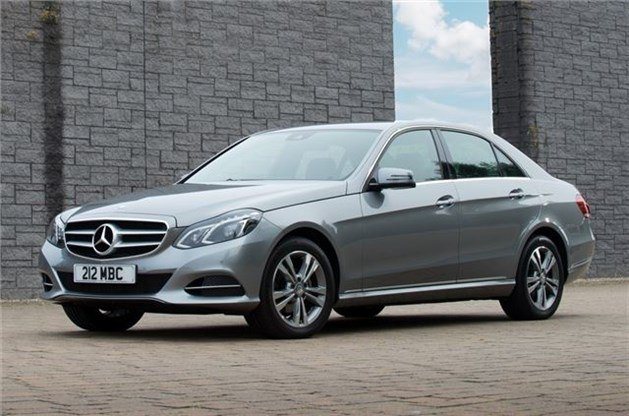 Independence Day
Three years ago I bought a 2013 Mercedes E220 CDI from an MB dealer, and bought a 3-year guarantee and servicing package. It is now due for its final service under the scheme, and I know the dealers want to talk to me about extending it. But they are 30 miles away and geographically remote. The car has now done 44,500 miles (about 7,000pa with me) and has run faultlessly. I intend to keep it for at least another 3 or 4 years. There is a more convenient independent MB garage 5 miles away with whom I have previously dealt who would do any servicing and fault repair certainly as well, and at a lower price. Can I still say the car has full Mercedes service history if I change? And, in any event, will it actually make much difference to the value of the car when I eventually decide to sell it? I would appreciate your expert advice.
JP, via email
No. If the independent MB specialist services it the car will not have a "full MB service history". But it won't matter much because it is too old for an MB dealer to take it in part-exchange and re-retail anyway. And there is every chance that the independent will provide both a cheaper and better service than the MB dealer, partly because he has to in order to stay in business and partly because his overheads are much lower.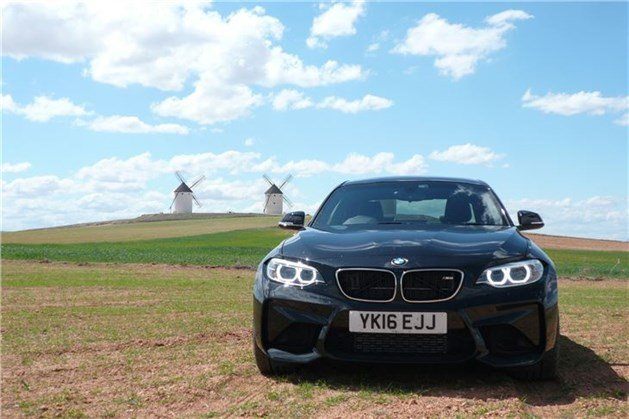 Residential care 
After many years residence in Spain, I have recently returned to live in the UK. However, I still spend quite a lot of time in Spain where I have a yacht. I have a Spanish registered, taxed, insured, and MoTd LHD car (Honda CRV) which I will use to drive to Spain each year in April and return at the beginning of November. From then until the next April the car will be garaged unless I make some other trip, e.g. to France. Sometime during the summer I will fly back to the UK for a few weeks but the car will remain (garaged) in Spain. Thus the car will be in Spain for some six months a year, in the UK for five months or a little more, and in France typically about three weeks. Question is where, legally, should the car be registered and does this define where insured?
DB, via email
Legally, it has to be registered, insured and taxed to an address and it can't be the yacht so it must be the garage where it is kept for more than 6 months of the year. But there is a peculiar rule that forbids Brits whose main residence is in the UK from owning a car that is registered in another country (to do with ANPR penalties). However, if the car is tucked away for the winter in the UK, I don't think you will run afoul of this.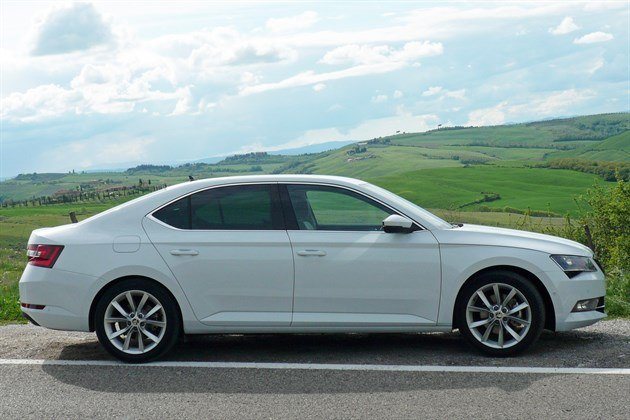 No change there, then?
I have a 2016/66 Skoda Superb 2.0 litre DSG Sportline with 57,000 miles, bought from a franchised dealer. It had previously been used by one of the managers. It has since been serviced by the same dealer following the service schedule. At the last service earlier this month, I was advised that the DSG oil change is well overdue and it has never been changed. Given your frequent comments about DSG oil changes being needed every 38,000, is this going to cause problems for me? I will obviously get the oil changed, but surely the garage should have picked up on this? I asked this when I collected my car, but was simply met with a sheepish comment. I am concerned as my 3-year warranty expires later this year, and I don't want to be left with any expensive repairs caused by dealer negligence. What would you advise?
CR, via email
It needs doing asap because in a DQ250 6-speed wet clutch DSG the transmission oil is shared between the gearbox and the clutch pack and gradually gets burned by the clutches, and I think the dealer should do this Free of Charge. Send a letter expressing your disquiet to the dealer principal of the supplying dealership. Send it by Post Office Special Delivery, keep a copy, and staple the certificate of posting to the copy so it becomes a 'matter of record' should you ever need it in the future.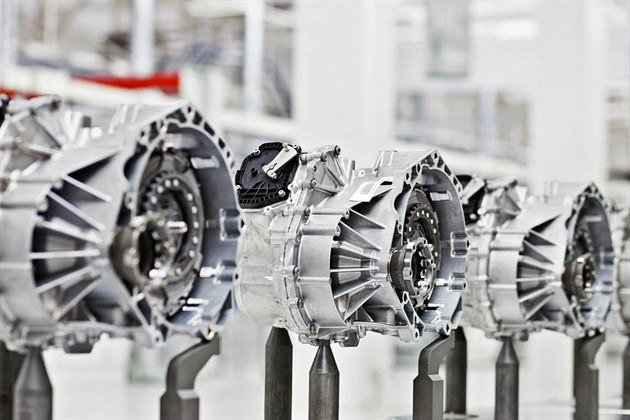 Another automatic fearbox
Three years ago I purchased an "approved used" Audi A1 Sportback 1.4TFSI Sport S-Tronic Automatic, which is now 6 years old, and showing just over 27,000 miles. On 27th May, the car broke down and was transported to the Audi dealer, by the RAC. A couple of days later, Audi informed me that the diagnosis was "requires new mechatronics unit due to the seal and housing being out of shape causing it to leak". I am nearly 80 years old, living alone, and not mechanically minded, so wrote a letter to Audi seeking their comments regarding the situation. I asked why the seal, etc. was out of shape? Had it been incorrectly fitted in the first place? And that I was extremely disappointed. The original quote for the replacement unit was £2,104.94 inc. VAT, which was reduced to £1,824.87, plus major service & MoT. Would you regard this as a reasonable reduction? On the other matter, I still await a reply to my letter.
SW, via email
Failure of DQ200 7-speed dry clutch DSG/s-tronic transmissions in all VAG cars fitted with them is quite common at 5 - 6 years old: /carbycar/audi/a1-2010/good/ and /carbycar/volkswagen/polo-v-2009/good/ and /carbycar/volkswagen/golf-vi-2009/good/ (They seem to be better with the 1.0TSI engine.) VAG persists in fitting these Czech built transmissions to its cars, even though Ford gave up with its differently troublesome Powershift and reverted to more reliable torque converter transmissions.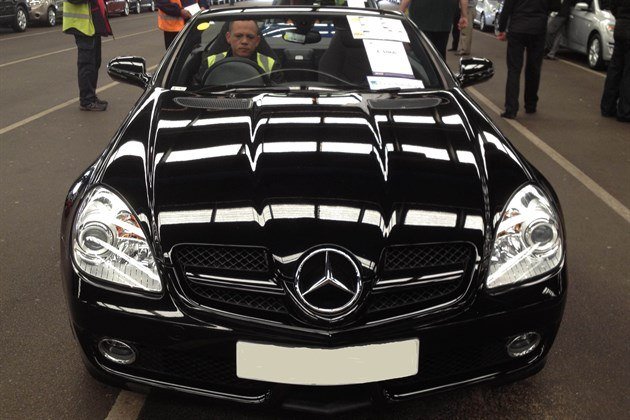 Block of flats
I have a Mercedes SLK auto, bought new in 2008, serviced regularly and reliable until 12 months ago. I returned from a 3-week holiday to find the battery flat, assumed it was due to its age, so replaced it. 4 months later the battery was flat again; everything checked by my garage, all ok. A month later the battery was flat, so I bought a second new, higher amp, battery. Since then it's gone flat 4 more times, most recently after only being parked for just 48 hours. The suggestions of what is draining the battery are: the driver's door window motor - replaced (but this failed again subsequently together with the radio, but cured themselves after parking for 2 hours); the heater blower rheostat – disconnected but battery still went flat after 8 days; boot microswitch. I'm at a loss as to what might be causing this drain, which seems to be happening more frequently, do you have any suggestions please? 
JM, via email
If the car has an automatic system that keeps the interior light on after you switch off the engine (to help you get out at night) then the switch for that can fail and, though the light itself switches off, the switch can remain live and drain the battery overnight. Try switching the interior lights off completely (so they do not come on when you open a door) and see if that stops the drain.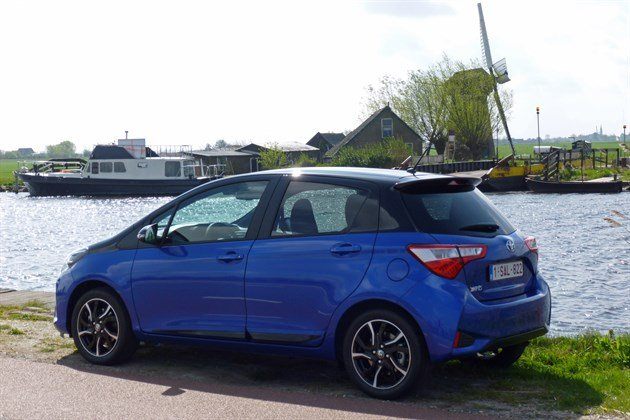 Hip replacement therapy
My sister had a hip replacement eight months ago, she drives a Nissan Micra, but now wants a four-door hybrid to help her driving comfort, can you help?
RM, via email
Toyota Yaris hybrid. That's all there is for the time being that size: /road-tests/toyota/toyota-yaris-2017-range-road-test/ Or a used Honda Jazz hybrid (discontinued about 5 years ago): /road-tests/honda/honda-jazz-2011-and-hybrid-road-test/ Or a bigger Honda Insight (also discontinued years ago): /road-tests/honda/honda-insight-2009-road-test/ Worth looking at a non-hybrid Smart ForFour because they are easy to get in and out of: /carbycar/smart/forfour-2014/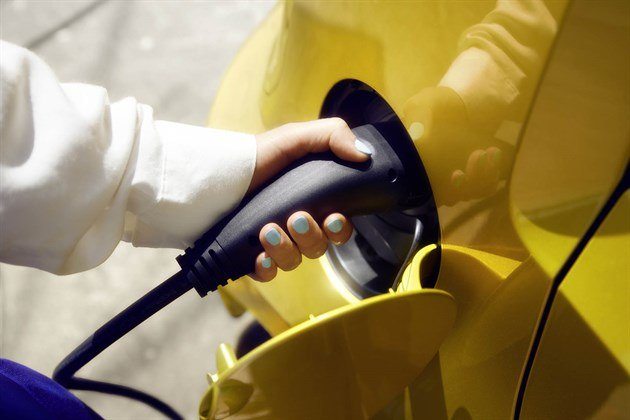 Electric avenues
I might need to buy a new car soon. I am hesitant about buying a petrol as many electric cars are likely to be on the market soon, including VW models, and likely to have a longer range of say 400 miles on a charge. Against that, I do only about 8,000 miles a year, so perhaps the heavy extra cost of an all-electric might not make sense. Can you offer any advice please? I do mostly local runs but monthly motorway hacks to Nottingham. I don't want to buy a petrol car that is effectively obsolete.
PD, West Sussex
You could go for the new 61 kWh VW e-UP, SEAT Mii electric or Skoda Citigo electric at around £18,000 after subsidies. Using a 32.3 kWh battery pack, they have a range of up to 162 miles. Otherwise you won't go far wrong with a KIA Picanto 1.0 3-cylinder: /road-tests/kia/kia-picanto-2017-road-test/ It even comes with a 7-year warranty.
Rejection: slip
On 8th June 2019 my 26-year old stepdaughter purchased a 2009 Citroen C2 with 50,200 miles from a second-hand car dealer with a warranty against any faults appearing within 1 month from the date of purchase or 1,000 miles, whichever came first. On having the car serviced by her local garage on 14th June 2019 she was told that the bite point of the clutch was "high" and that when the car moved away in first gear there was a perceptible whine. The garage  has advised us that this means that the clutch will need replacing very soon and a new main bearing will be required for the gearbox. She has been quoted a cost of £650 plus VAT for these remedial repairs. Can you please clarify first if my stepdaughter can reject the car and have the purchase price of £1,350 returned on the basis these faults were existing at the time of the purchase? Or, secondly, if she can require the dealer to either pay for the repairs or have the work carried out at his expense under the warranty. Ideally, she would prefer to reject the car and have the purchase price refunded.  
MK, Sheffield
A high clutch bite point found on 14th June on a car purchased on 9th June qualifies as a fault that must have been present or developing on date of sale so under various legislation and case law she can reject the car for a full refund:  /faq/consumer-rights/  It is not "reasonable" to expect the supplier of a £1,350 used 10 year old car (actually a cheap price) to pay £650 for a repair.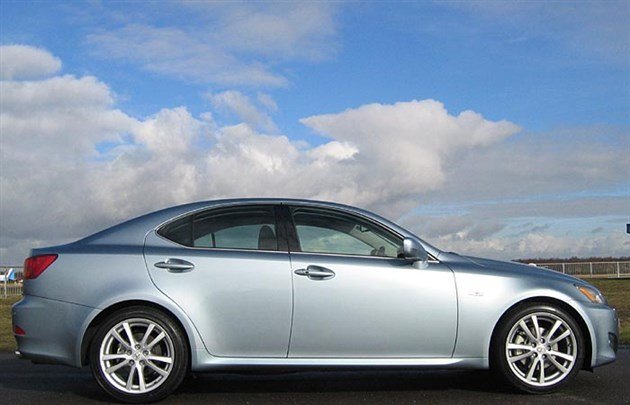 Getting serious
I'm seriously contemplating a new (to me) saloon/hatch/coupe, not SUV/hybrid, that would continue to be my daily driver. I would like something bigger in body size and the engine must be chain cam, with a torque converter auto (for auto only licence holder girlfriend). I have checked your Car by Car. I like the BMW 3-Series E90 Saloon and E92 Coupe and the Mercedes C-Class W204, so either 320d or 220 CDi. I figured if I stay away from DPF and associated bits, like my Clio then should be ok. So that would be pre-2010/11, I believe. Then I looked at the very long lists of issues mentioned in the "Good & Bad" sections and wondered what I am thinking. Given the above, what "premium" type 3-Series sized cars, up to say around up to 10 years old diesel or say 8-years old petrol would you suggest I put on my shortlist? If there simply are no diesel engined cars that you would recommend, what petrol engined alternatives are there?. My guesses are: 1) 320i / 325i / 330i (not too far apart real mpg) 2) C Class 180 BlueEFFICIENCY/250 BlueEFFICIENCY (a nearby neighbour has a 180 CGi and is very pleased with it, know it's not the same as the 180 BE) 3) Lexus IS.
FMS, via email
Both the diesels you looked at first have diesel particulate filters. A Lexus IS250 auto makes sense as it was originally one of the most reliable cars available. Best to try to get it on 16-inch wheels if you can because the 18-inch with low profile tyres spoil the car. As you have seen from the complaints in 'carbycar for the E90/E92 and MB C-Class, German 'engineering' is more like German  engine erring. More sensible, a Honda Civic 1.8iVTEC 5-speed torque converter auto.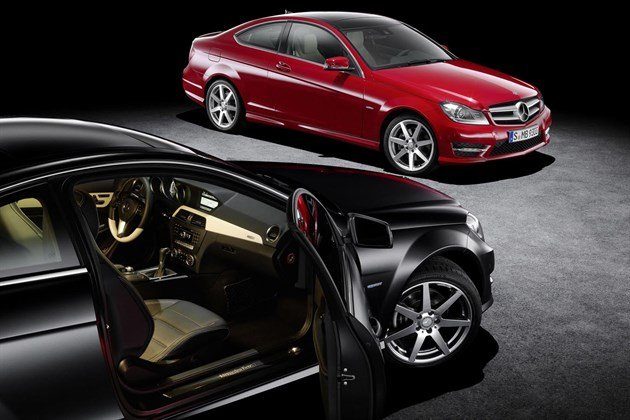 Pitter memories
I am contemplating buying a 2014 Mercedes C250 CDI Coupe with 41k miles, FSH and a one-year warranty from a reputable car dealer. What might be the pitfalls please?
MBT, via email
General W204 C-Class problems: /carbycar/mercedes-benz/c-class-w204-2007/good/  Coupe specific problems: /carbycar/mercedes-benz/c-class-coupe-2011/good/ Prices: /used-prices/Mercedes-Benz/C-Class/?q=14+reg+C250+Coupe
Comments
Author

Honest John
Latest