Honest John's Motoring Agony Column 13-07-2019 Part 1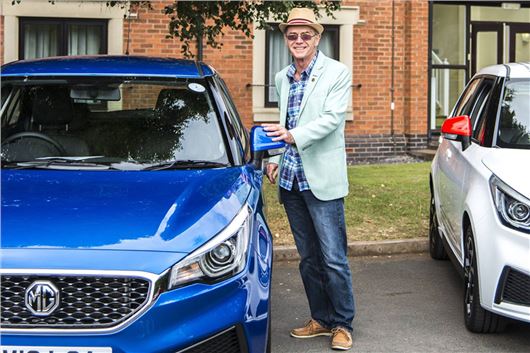 Published 11 July 2019
This week's Agony and Ecstasy revolves around new but used, premature part-exchanging, open-air motoring, Jaguar Pace cars,  and in Part 2 unstoppable stop/start, sitting comfortably, disappearing cars and more to intrigue, educate and annoy. 
As usual, emails to Honest John should be addressed to: letters@honestjohn.co.uk  Please try to keep them as short as possible.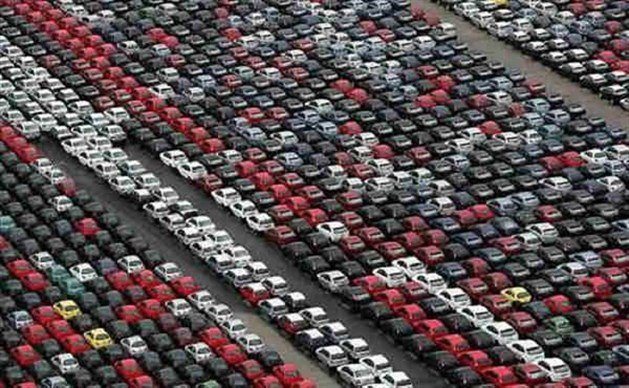 Who's been sitting in my car? 
I last bought a new car in 1964 and am now in the process of buying another. The cars I have had in between have been either company cars through work, or second-hand privately, so my memories of buying new are a bit vague, but the car I bought in 1964 was sitting in a showroom with about 10 miles on the clock. What's bothering me a little is that I had a test drive with trade plates  in the car I want, and liked, but it was the wrong colour, so I have ordered and paid a deposit on one that is in the showroom at another branch, the salesman wouldn't say where. My point is that the car that I, and no doubt others, have test-driven on trade plates is no longer a new car and neither is the one I'm going to be getting from the other branch because they only have one car of that model per outlet,  so are we all getting a demo car?
JT, Rotherham
When you last bought a car in 1964, thousands of identical new cars were rolling off production lines. There were fields full of them. But the actual choice between models was about 1/100th of what it is today. Given that virtually every car built these days is slightly different in some way, it's impossible to keep variations of every model as demonstrators so your experience was entirely normal.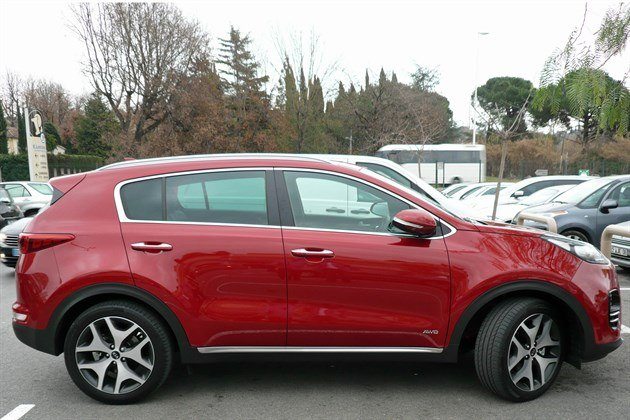 Little right charger 
I drive a 2016/66 KIA Sportage automatic, with 7-year warranty and 17,000 miles. It has always been our practice to replace our car every 3 years. I am recently widowed, so have now become the car buyer. I drive daily locally and on motorways frequently. I like a high seat driving position and require a hatchback. In the past I have driven a Lexus hybrid, a Renault Zoe and a Nissan Leaf. Although I enjoyed the pure electric cars, I never ventured beyond local driving because of the limited access to recharging points. I understand that Toyota is introducing a hybrid version of the RAV-4.
LB, via email 
You don't need to swap your KIA with 4 years warranty left. As for self-charging hybrids, while the new Lexus UX and new Toyota Camry on the TNGA platform are really good, I don't think the new RAV-4 hybrid (also on the TNGA platform) beats the new Honda CR-V hybrid: /road-tests/honda/honda-cr-v-hybrid-2019-road-test/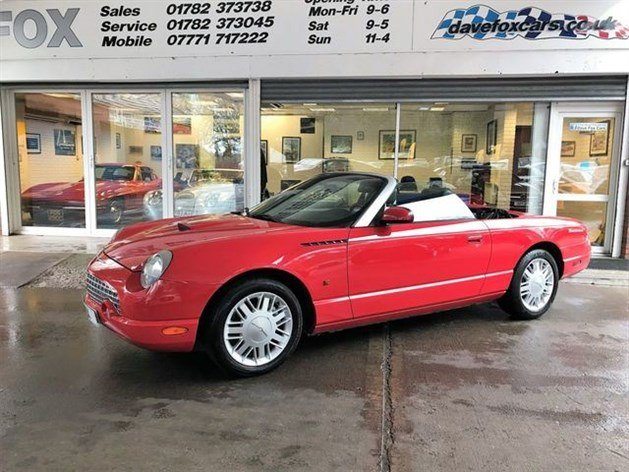 Soft on top
I'm very happy with my 68k mile 2008 Lexus GS450h; and with my 73k mile 2003 Lexus SC430. Our normal one-owner extremely reliable car is a 63k mile 2013 VW Touareg 3.0 V6 TDI, averaging 32.4mpg. We do a maximum 10k mikes a year across them and, apart from the VW, seldom use the rear seats. Is there a coach builder you can suggest in the UK who can convert the GS450h to a soft-top drop-head? I don't fancy a modern GTC Bentley or an ancient Roller. Or do I have to import a US 1960s classic; in which case, what would you recommend? 

MK, via email
I've never heard of converting a Lexus GS into a 5-door convertible. Though this was the sort of thing that was sometimes done in the USA. Would probably cost around £50,000. If going for 1960s American, you have to decide musclecar or full-size: i.e. Pontiac GTO, Ford Mustang, Chevrolet Camaro, Plymouth Barracuda; or full size such as a Buick Electra, Chevrolet Impala, Pontiac Grand Prix, Cadillac Eldorado, etc. Mecum has frequent huge auctions. You can even follow them online if you want and, if registered, bid online. Same goes for Barrett Jackson. Or you can go to a classified site such as the excellent Hotrod Hotline. Just Google the names. American convertibles for Australia and South Africa were RHD. An oddball possibility is a late Ford Thunderbird. These were built on the same platform as the Jaguar S-Type with the same 4.0 litre V8 and torque converter auto. A 75k mile 2002 was recently up for sale for £13,975 at davefoxcars.co.uk / While, of course, Lexus made its own convertibles in the forms of the SC420 and IS250C.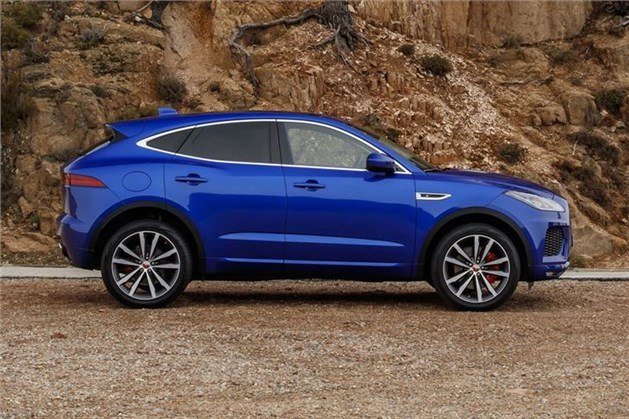 In your Pace
I'm interested to know why you think the Jaguar E-Pace is not as good as the F-Pace? Was it connected to carrying golf clubs? I have an E-Pace, which I have been very pleased with, although I admit have had some software issues that still occur from time to time. I hope one day they will be sorted. I have heard of at least 2 owners of F-Pace who have been unhappy with the handling of their cars, I'm wondering if that is why the E-Pace is steel underneath and not Aluminium like the F-Pace? I also believe the circular gear knob has not been that popular, hence the trigger style in the E-Pace.

MD, via email
The E-Pace looks better than it is and is built in Austria on what is basically the old LandRover Freelander II floorpan with the same transverse engine/DPF problem as the Evoque 1 and Discovery Sport 1. Lacks the F-Pace's aluminium suspension it has poorer ride and handling, is also actually heavier. The best car in the E-Pace class is the Volvo XC40 T5. No one ever expected a Volvo to put a smile on their face. And if you fancy a hybrid SUV with decent ride, handling and performance, a Lexus UX makes sense.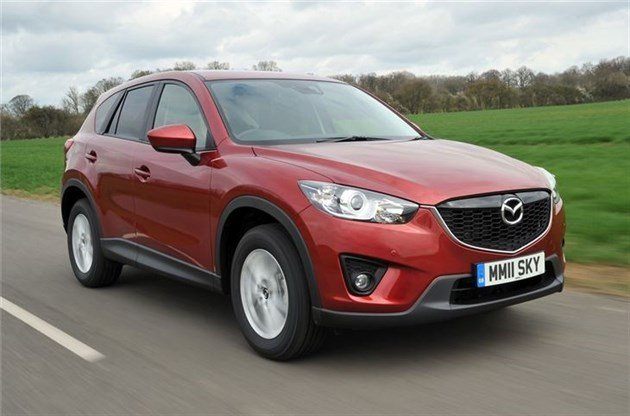 Missing information 
I have a 6-year old diesel Mazda CX-5 (out of warranty). Last July it suddenly started misfiring and stalling. I limped to a local garage as the nearest Mazda dealer is  nearly an hour away. They identified a problem with the fuel injectors. As I didn't feel safe driving too far I asked them to sort it. They did, cost about £800. In October, I received a safety recall letter from Mazda saying there was a potential problem with the injectors causing misfiring and stalling. I contacted Mazda and they checked that the work had been carried out properly, with Mazda parts. However, when I asked about recompense, they said that as the problem arose before the recall letter I was not entitled to reimbursement. I contacted the motor ombudsman who agreed with Mazda. Subsequently I have been told there was a worldwide safety recall earlier that year, but I was not informed until much later. My son-in-law had exactly the same problem with his Mazda CX-5 and has had exactly the same response from Mazda. I am really disappointed that Mazda has refused to accept responsibility for a problem that was obviously identified some time before the letters were sent out in the UK.

PJ, via e-mail
I can explain. This is the recall:  17-9-2018: R/2018/288: Mazda CX-5, Mazda 6, Mazda 3 diesels: FUEL INJECTOR SOFTWARE DOES NOT CONTROL THE ELECTRIC CURRENT CORRECTLY. The Software controlling the fuel injectors does not control the electric current correctly. This may cause the injector control circuit to short circuit and cause the engine to stall. Results in possible Engine Stall without Warning. FIX: Vehicles affected will have the injector control software re-programmed. VINS: JMZKE******109955 to JMZKE******485502; JMZGJ******105981 to JMZGJ******347652; JMZBM******100061 to JMZBM******325865. Build dates: Build dates: 26-1-2012 to 21-1-2016. The local garage might have cleaned up the injectors but could not have performed the software update. Therefore the recall was not carried out and if you haven't had it done it remains due.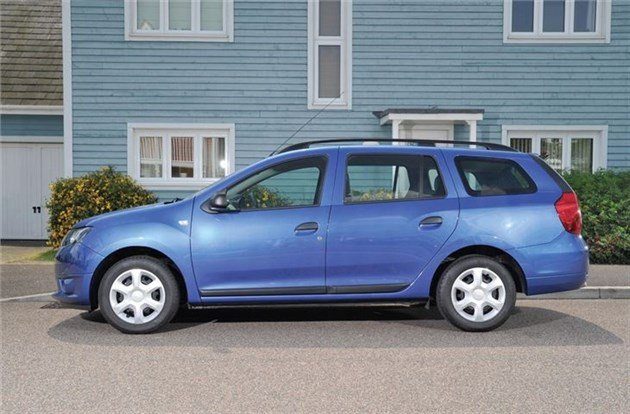 The simple life
We are replacing our 6-year old Skoda Fabia Estate, with which we have been very happy. Apart from a new Fabia, any suggestions with the same luggage capacity, easy driving and free from excessive overload of electronic gadgetry.
JC, Ipswich
Dacia Logan MCV: /carbycar/dacia/logan-mcv-2013/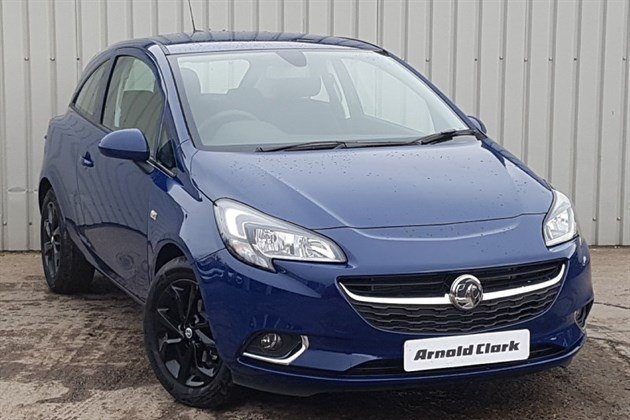 Injury time
Because of a shoulder injury I cannot drive my manual Honda Civic any longer. I am considering a new Vauxhall Corsa 1.4 automatic. Together with my wife, I drive about 2,000 miles a year with the occasional long journey. I am 85 and have driven manual cars all my life, so changing will be a learning curve. Will the Corsa suit my needs and are there any problems that I should be aware of?

JW, via email
The current Corsa is on run-out, but the 1.4 should have a 6-speed torque converter auto and should come at a big discount. All new Fiestas are now 6-speed torque converter, as is the Mazda 2. But you might also consider a Honda Jazz that has a CVT-7 transmission, or a new Nissan Micra, also with a CVT-7. I think the Jazz, whether slow 1.3iVTEC, or much more lively 1.5iVTEC is better value, but at a discount a Corsa 1.4i auto may come for less than £15,000. Smaller, there's always the KIA Picanto 1.25 4-speed torque converter auto with a 7-year warranty, or the Hyundai i10 1.25 4-speed torque converter auto with a 5-year warranty. Finally, there's the Toyota Yaris 1.5CVT or Yaris hybrid, with 5-year warranty, but they are up for replacement soon. Please learn to left foot brake and everyone will be a lot safer.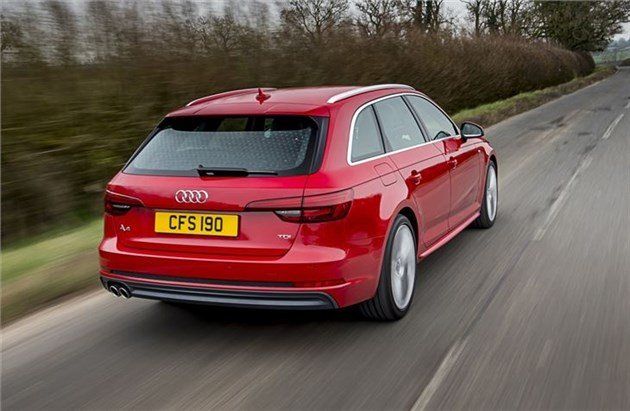 R2D2?
I have just taken delivery of a new company car, an Audi A4 40 avant, diesel (190hp) quattro automatic. On trying to register this car on my personal tax account with HMRC I have been asked if it passes the Real Driving Emissions Step 2 (RDE2) test. I have asked the supplying dealer and they said they were not 100% sure but think it doesn't and Internet searches do not seem to have a definitive answer either. Would you know the answer?
RC, via email
Good question and something I knew nothing about. I found the answer in an item by Fleet News: <<From April 6, 2018, the BIK diesel supplement increases from 3% to 4% for all diesel cars that are not certified to the Real Driving Emissions Step 2 (RDE2) standard (also known as Euro 6d). The first-year VED rate for diesel cars will also go up by one band. All new models have undergone an emissions test under real driving conditions (RDE1) (otherwise known as WLTP) from September 2018, while all new registrations will have to take it from September 2019. But the even more stringent RDE2 version of the test will not be implemented until January 2020 and will not be mandatory on all new cars until January 2021. The British Vehicle Rental and Leasing Association (BVRLA) has said its discussions with vehicle manufacturers show there are unlikely to be RDE2 diesel engines available in new vehicles for the next 12-to-18 months. While there are currently no RDE2 diesels available on the market, HMRC confirmed to Fleet News that when they do go on sale, they will no longer attract the BIK supplement.>> That means that you face the increase from 3% to 4% in the BIK surcharge for diesels. The new Mercedes GLC 200d and 300d are RDE2 (/road-tests/mercedes-benz/mercedes-benz-glc-2019-range-road-test/) but very few other diesels are. HMRC should know this, but they ask because it's set down in anticipatory procedure.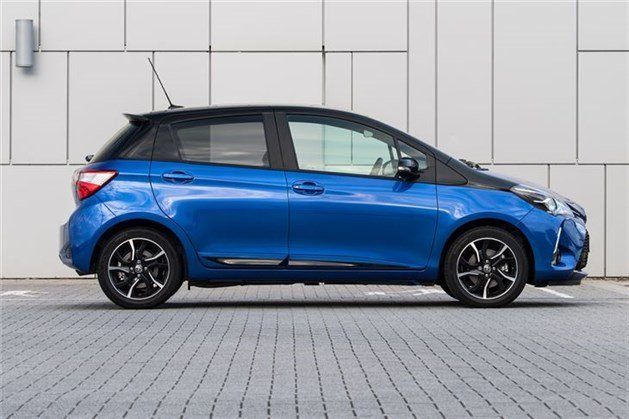 On the road again
When I had to surrender my licence a year ago following a nocturnal seizure, we accepted your good advice and sold our Toyota Auris. Having just regained my licence, I am looking to buy a replacement car. I would appreciate your suggestions for a smaller automatic hybrid with a reasonably high specification (sat-nav, heated front seats, etc.) and two or three years old. I will do mainly short runs but occasional long trips.
JL, via email
Probably a good idea to look at a Toyota Yaris hybrid: /road-tests/toyota/toyota-yaris-2017-range-road-test/ If not keen on that and want a higher driving position (with height adjustable driver and passenger seats in all versions), then maybe a non-hybrid Volkswagen T-Cross 1.0TSI DSG: /road-tests/volkswagen/volkswagen-t-cross-2019-road-test/ (A disadvantage is a mere 3 year manufacturer warranty, whereas the Yaris comes with 5.)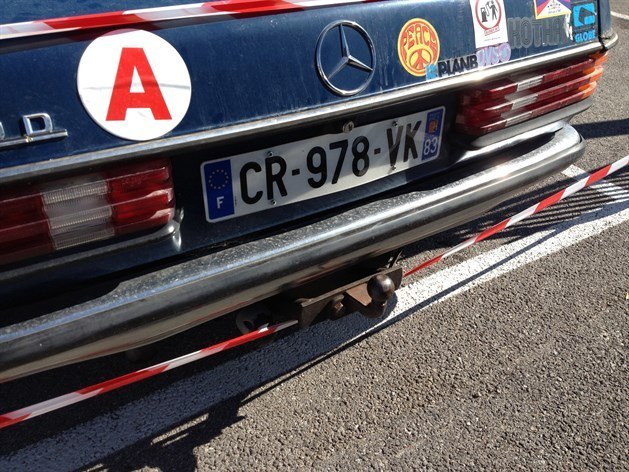 Mods and knockers 
New research released today by MoneySuperMarket reveals that over a quarter (28%) of people with modified cars have been in an accident during the past five years, compared to 22% of those that haven't made any changes to their vehicle: a 27% difference. Key findings from the research are: *Modifying a car adds an average of £95 to insurance, yet nearly half of drivers don't inform their insurer of changes. *Half of those surveyed associate modified cars with 'boy racers', while 21% say the drivers are 'compensating for something'. *Installing a tow bar (20%) is the most common adjustment for those who have modified their cars, while a loud exhaust (64%) is the most disliked. It would be great to hear your thoughts on this.
JD, via email
Having suffered £2,000 worth of damage to a car by someone reversing a fixed towbar into it, I'm all in favour of hammering the inconsiderate, antisocial bone-heads.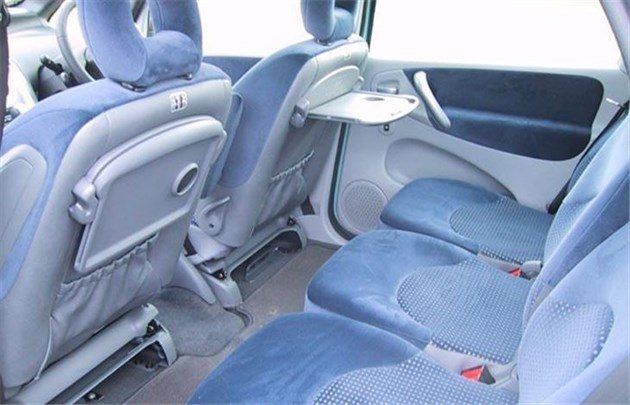 Three across
I have a Honda Jazz and use it for transporting my grandchildren around aged 4 and 1. Grandchild number 3 is expected in September so I will need to transport 3 children, but my 2011 Jazz only has two Isofix points. I am aware of Multimac child seats and for the Jazz it would cost around £2,000 with the installation and extra baby seat. I am wondering if it is better to start again with a different car that would take 3 seats in the back as I would then just need to buy one more child seat . I know you've done an article recommending cars suitable for families with 3 children but they are all big cars. I am looking for something which is small as I only use it for a ten mins trip to my daughter's house and for the nursery run. I am 72 and have not driven big cars. The only smallish car I am aware of is the Peugeot 308 as my friend has one but I've heard French cars are unreliable. I want a reliable car and from that point of view the Jazz is good. What would you recommend please? My budget would be £10,000 absolute max. for a second-hand car, with low mileage. It has to be an automatic.
JW, via email
Older model Peugeot 307 and 308 SWs had three separate adjustable rear seats. Citroen Xsara Picassos, C4 Picassos and older Peugeot 3008s have them too, but the automated manual transmission is awful and not all 3 seats are ISOFIX. A couple of other possibilities with three seats across are the Honda FRV and FIAT Multipla, again maybe not all ISOFIX. Bigger: Ford Galaxy, Ford S-Max, SEAT Alhambra, VW Sharan. Your best bet might be a KIA Carens: /road-tests/kia/kia-carens-2013-road-test/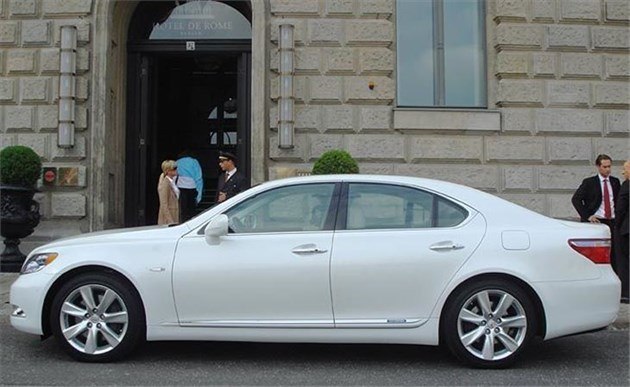 'The car he always promised himself'
I've always promised myself a "nice" second-hand car when I retire. 'Nice', in my book, means large, comfortable and relatively quick. I've always fancied a Lexus LS460 or 600h, but never understood the huge price differential. Is the 600h worth the extra? Fuel consumption is irrelevant as I won't be using it every day. I really want a Flying Spur, but they are too expensive, and the W12 
Phaeton just looks like a big Passat. I've recently discovered the 
Audi A8 W12. In your opinion, how does this compare to the Lexus LS, or indeed to an S8? My mileage rules out a diesel, and I would only buy with FSH and low mileage. Are there any other alternatives? (S-Class is lovely, but a bit obvious)

RM, Kirkcudbright 
If you want reliability without the potential for truly colossal repair bills, forget Audis, BMWs and Mercedes and go for a Lexus. It's actually astonishing how the Germans have managed to maintain a reputation for rock solid reliability when actually nothing could be further from the truth. Text of the Lexus LS600h here: /road-tests/lexus/lexus-ls600h-2007-road-test/
Box of tricks
After a recent service of my 6-year old Qashqai where I had asked for gearbox judder to be investigated I was advised I needed a new X-Tronic CVT at £7,500. Having read one of your comments on this gearbox, I approached Nissan customer services and asked for a goodwill contribution as the car has a full-service history with the local Nissan dealership. Nissan came back with an offer of 50% of the cost of the parts. I was subsequently quoted £2,856 by the dealership for the work and parts. Upon further enquiry I was informed that I would be getting a reconditioned gearbox with a 1-year warranty. My wife drives this car most of the time and we both like it, finding it comfortable and easy to drive fairly long distances. I would appreciate your advice as I am not sure how good, or bad, a deal this is.
JC, Ludham
If actually under 6 years old you might be able to quote your Sale of Goods expectation of 6 years reasonable life from an expensive consumer durable, but this could mean a protracted legal battle (though there is masses of evidence of failure of this transmission. See: /carbycar/nissan/qashqai-2014/good/ and /carbycar/nissan/qashqai-2007/good/ ) If the car is 6 years old or more then Nissan's offer is reasonable.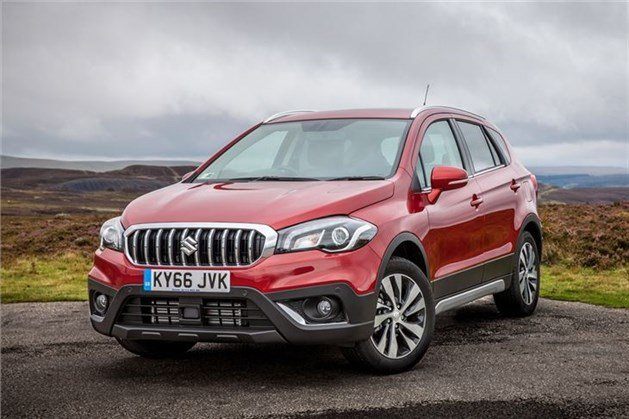 If you knew Suzy
In view of your comments on the Karoq DSG, I am now looking at the Suzuki S-Cross Auto. Are you aware of any potential problems with this particular model?
GH, via email
Confusing range of automatic transmissions over the years. First a CVT (not so good). Then a DCT. Now 6-speed torque converter (good). But the styling is, er (well, just look at it). I think a Suzuki Vitara is far better. See: /carbycar/suzuki/sx4-s-cross-2013/history/
Click to Honest John's Motoring Agony Column 13-07-2019 Part 2
Comments
Author

Honest John
Latest