Honest John's Motoring Agony Column 08-06-2019 Part 2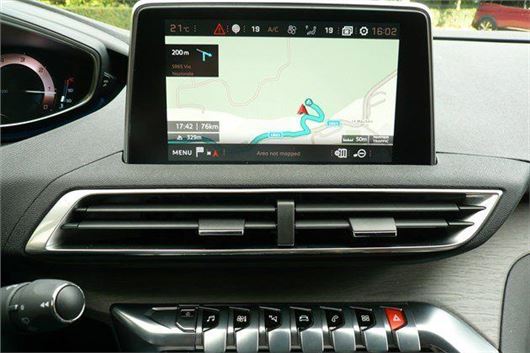 Published 07 June 2019
Click back to Honest John's Motoring Agonies 08-06-2019 Part 1
Touchy subject
I take a great interest in reading your car reports: both the tests and the long-term tests. A common thread seems to be a dislike by your testers of some modern trends in technology. I refer in particular to the provision of electromechanical parking brakes and the use of computer screens for ventilation controls. I have experienced the former for nearly four years with a manual gearbox and still do not like it. I have not encountered the latter and am surprised that a safety conscious company like Volvo is providing this as the only controls in the new V40. When I replace my car I will not buy one with these items even if it means buying second-hand.
IS, via email
Peugeot pushed the boat out on this for the 308 that was (and still is) touch-screen for everything. But listened to the complaints and not only made the touch-screen more user friendly but, on newer models like the 3008, installed a row of piano keys underneath allowing the instant selection of functions without having to go through screen menus while you drive. That solves it and I'm very happy with the way the tech works in my long-term 3008: /our-cars/peugeot-3008-1/temporary-becomes-semi-permanent/ How long the tech will last is another matter altogether.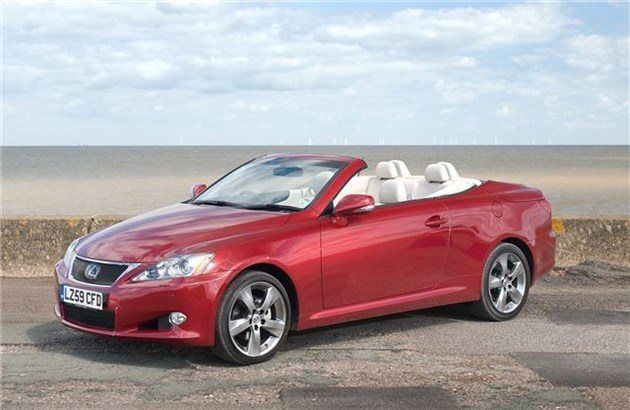 Which? hunt
Sadly and very reluctantly I'm thinking it's time to change my Lexus IS250C (I have had three IS250s) due to its age and mileage. I'm considering a BMW X3 20i. I would prefer the 30i (but I'm told it's not available in the UK) or the new Range Rover Evoque R Dynamic  250HP petrol. To me, there is nothing as good as a Lexus, but I don't like the CVT epicyclic gearboxes they now use in hybrids. So which of the two options would be the quietest, most comfortable and most reliable?
ML, via email
Given the track records of BMW and JLR faults reported to us, the BMW is likely to be marginally more reliable but neither will be anything like as dependable as a Lexus. I'd also try the new Honda CR-V mild hybrid because the CVT in that is 'stepped' and actually feels as good as a good torque converter auto: /road-tests/honda/honda-cr-v-hybrid-2019-road-test/ Don't dismiss the latest Mitsubishi Outlander PHEV either: /road-tests/mitsubishi/mitsubishi-outlander-phev-2019-road-test/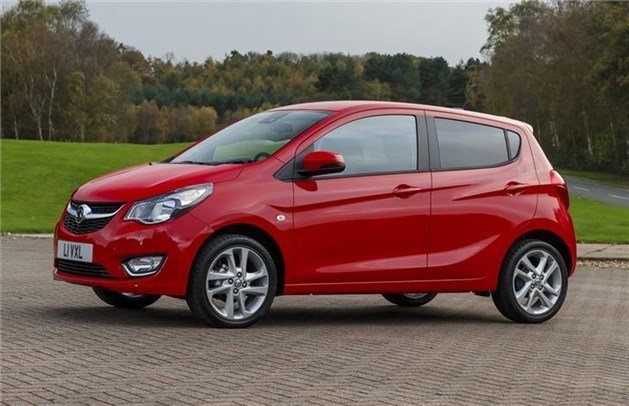 Another dual mess flywheel
I bought my Vauxhall Viva new in June 2017 and the clutch has failed at 13,456 miles. I was in it on holiday at the time and the AA took the car to a Vauxhall dealer in Reading. They reported signs of excessive heat that had damaged the flywheel that had to be replaced, the total cost coming to £1,326. They took photos of the clutch and sent them to Vauxhall who said the fault was due to  driving with my foot on the clutch and I had to pay the full amount. I am not aware I was doing that. I have been driving for almost 60 years and have had no problems with clutches. My last 3 cars have all been Vauxhalls: 2 Corsas, each for 7 years and the Viva and were all were bought and serviced at my local Vauxhall dealer 
ES, Hessle 
It might be a recurrent problem because this is the second report we have received of Viva clutch failures in 2019. However, in both cases drivers have been elderly, so it is possible they may have been touching the clutch involuntarily. The first driver gave up driving, but seems to have been royally ripped off by his Vauxhall dealer who wanted £1,665 for the repair, then gave him a mere £3,000 for the car. See: /carbycar/vauxhall/viva-2015/good/
Talkin' 'bout my regeneration
I am curious to know how a motorist can ascertain if a DPF 'regen' is in progress? If the car system alerted the driver, the run could be extended until the 'regen' is completed. I am almost sure I switched off the engine either during or at the end of such a cycle when I arrived for an appointment. Having little spare time and being formally dressed I could hardly start a detailed investigation. I lifted the bonnet and nothing appeared amiss except the exceptional and unusual heat and some faint smoke fumes. A few hours later the car was fine. It started and drove well without incident and all seemed normal in the engine bay, and has been since. I suppose I was fortunate. However, on reflection a simple warning device would be a cheap and effective way of preventing mishaps. 

SH, via email
As I have written many times, manufacturers don't fit a heat sensitive active 'regen' light because it would warn drivers of an annoying inconvenience of running a modern diesel. Audi says no need to worry because regen will complete even if you leave the car while it is happening, which in my experience means trusting the technology rather too much. Who would leave a car with a fire burning underneath it to the extent the radiator fans work overtime? LandRover fits a warning light for when the engine oil has reached a high level due to diesel contamination but not to warn of a regen.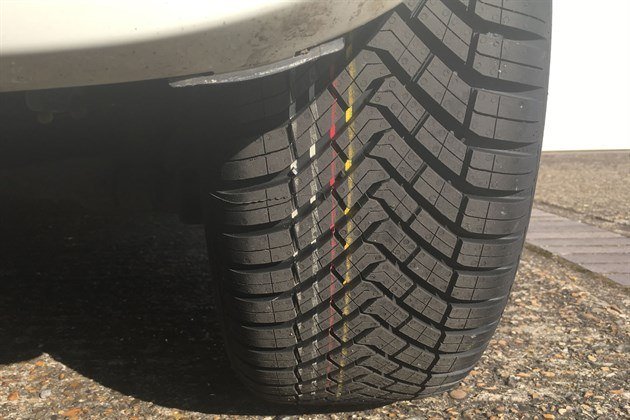 Seasonal variations 
I had Michelin Cross Climate tyres on my 2010 Volvo S80 and they transformed its handling and comfort. I replaced this car with a late 2015 Volvo S80 on summer tyres. Keeping a regular check on the tyre condition, I can see I'll have to replace them soon as the front Dunlop SP Sports are getting close to 3mm, which is the limit I change tyres at. The rears are Michelin Primacy, which at 27,000 miles I think must be the original tyres. I've seen that Continental now offers an All-Season tyre that compares favourably with the Michelin CC+. Is that your advice to me? 
IG, Prestwich 
Continental sent me a set of its AllSeason Contacts, which I had fitted to my ageing FIAT 500 a few weeks ago. They immediately transformed the ride comfort, handling and steering of the car (which is normally a bit suspect in a 2008 500). The improvement was even greater than from fitting Cross Climate to a Honda HR-V a couple of years ago. I have yet to try them in snow.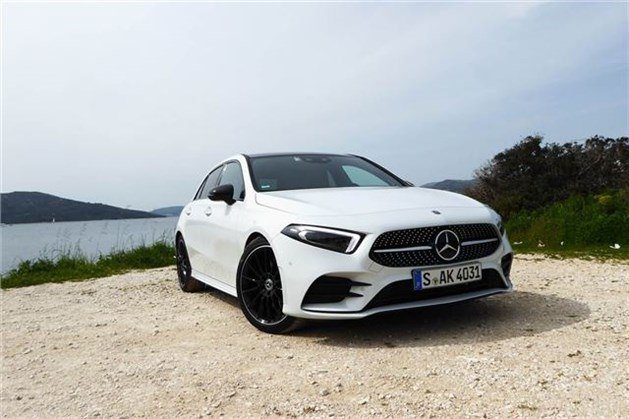 Decision time 
I have now test driven an Audi A4, a BMW 4-Series CC, a Mercedes C-Class and a Mercedes A-Class. I thought the A4 needed a facelift and, whilst I liked the 4-Series, the convertible hard-top takes up a lot of space in the boot. The C-Class is too big for my wife to drive, but we both liked the look and feel of the A200 with a panoramic roof. Obviously, not a convertible but perhaps an acceptable compromise. What are your views on the A-Class?
RB, via email
Test of the A-Class here. I think it needs to be at least an A250: /road-tests/mercedes-benz/mercedes-benz-a-class-w177-2018-range-road-test/ Preferably the new A35 AMG (no one needs the A45 AMG): /road-tests/mercedes-benz/mercedes-amg-a35-2019-road-test/ The Current A-Class is the most popular vehicle that Mercedes Benz has ever made.
Two pedals
I am looking to replace my Jaguar X-Type automatic, with a medium sized car such as a Ford Focus or similar, but I have read in your column that you have referred to certain automatics in preference to others. I am interested in buying a car at 12 to 18 months old. Are there any cars I should be wary of?
JB, Birmingham
Yes. Avoid Focus automatics unless they are 1.5/1.6 Ecoboosts with a 6-speed torque converter auto. Do not go near a Powershift, nor a DSG in an Audi, SEAT, Skoda or VW with an engine below 2.0 litres. Generally, Mazda 6-speed torque converters are best, with fewest problems. Peugeot/Citroen now fits EAT6 and EAT8 torque converter autos. Suzuki fits 6-speed torque converter autos to most of its range, but not the Ignis or Celario.
Loner arranger
I was recently involved in a collision, which resulted in my vehicle being written off. Everything was dealt with expeditiously by the insurance companies involved. The other driver's insurer admitted full liability and offered me a settlement value, which I accepted. My policy entitled me to a hire car, which duly arrived. So far so good. As I now have to source a replacement car, I enquired of the insurers how long my hire car entitlement would last. I was informed (both by the insurer and its nominated hire car supplier) that the maximum period is seven days after receipt of the settlement payment. This means that I have to source, obtain, insure and tax a replacement vehicle within that limited time. My requests for an extension fell on deaf ears and all the parties involved closed ranks and said that "standard industry procedures" ruled out any extension. My request for a delay in payment of the settlement to increase the effective time available was rejected out of hand. I believe your readers should be aware that, in the event of a write-off, this time limit will apply. The only remedy would appear to be not to accept immediate payment of the agreed settlement or to insist on a cheque by post, rather than a bank transfer, to obtain a degree of extra time. The policy holder's interests, even when not responsible for the accident, are clearly of no importance to the insurers.
RW, Shepley
As they told you, that is entirely normal. The credit hire car you are in costs the insurer an enormous amount of money, so naturally they want the claim settled and the credit hire car returned as soon as possible. If you desperately need a car to look for a replacement, you can hire a modest one yourself.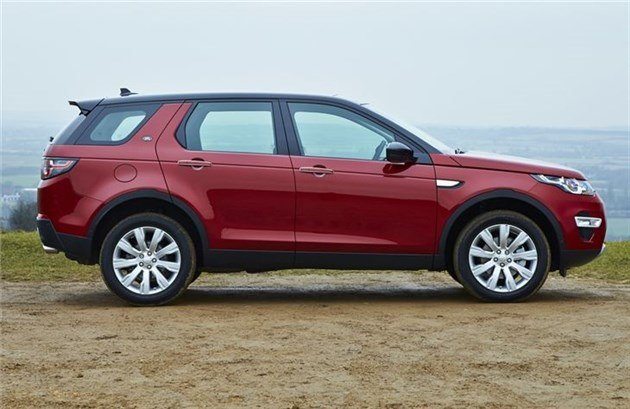 Braking point
I bought a second-hand January 2015 Land Rover Discovery Sport 2.2 SD4 (190ps) 4x4 auto from an approved Land Rover dealer on 13 March, 2018, and the mileage at my purchase was 25,800. The car was given a 165 multipoint inspection on 09 March, 2018 and a certificate provided with no warnings of any problems. Additionally, the car underwent a scheduled 48,000 mile / 36-month service on 12 March, 2018. Again, no impending problems were reported. An MoT was due by 14 February, 2019. I booked it into a different Land Rover dealer from the supplying dealer, on 28 January, 2019 and they farmed out the MoT which it passed as a separate garage. The MoT carried out by the supplying garage showed no advisories and the mileage between MoTs was 9,884 (35,671 less 25,787). After the separate garage had carried out the MoT, the Land Rover dealer made a "Vehicle Health Check", following which they reported that the rear brake pads were 6mm thick and were ok but the rear brake discs were "corroded" and required urgent attention. The cost, I discovered, was nearly £500. I queried how such damage could have occurred in such a short time, bearing in mind there was no hint of this reported when I bought the car only 11 months earlier. I was told it could be down to driving style. I asked to see the service manager and he maintained that these things happen, but admitted they had been notified by Land Rover that there had been problems with some discs. I decided to contact Customer Relations for Land Rover and explained what had happened. After two weeks I heard nothing and contacted them again. They apologised, but then followed the same line as their dealership. I asked for the matter to be escalated, which it was, but to no avail as they took no account of my points and agreed with the dealer that the damage was caused by driving style and/or natural wear. There was no explanation why the pads were undamaged but the discs were. I would appreciate your view. No mention of any wear in February and March of 2018, but by February 2019 the discs were so corroded they required urgent attention after less than 10,000 miles in that time and 35,671 miles on the vehicle in total over a four-year period.
DA, via email
Atmospheric corrosion to brake discs occurs all the time, most of it overnight. You only have to look through the wheels of a car parked up for a few days in winter to see that the discs are orange with corrosion. If the car is regularly used, this gets cleaned off by braking, especially at the front. The problem is usually with rear discs that only do about 10% of a car's braking and none at all at low speeds. For the corrosion to start eating into the rear discs by 2, 3 or 4 years old is entirely normal and they would not have necessarily been pitted with corrosion when you bought the car a year ago. Had they been when you bought the car you could have insisted they were replaced FoC.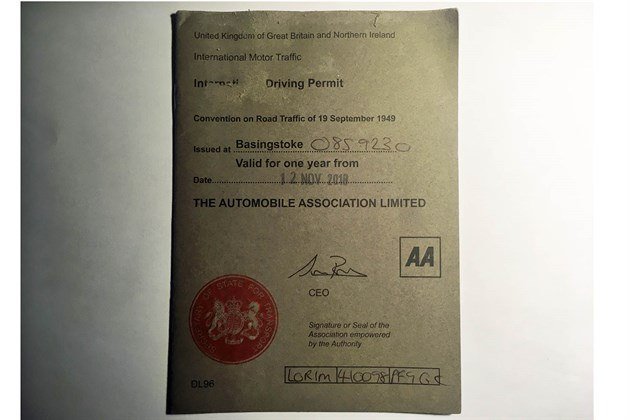 Doesn't translate
I don't understand why leaving the EU should require the re-introduction of 'green-cards' and an 'International Driving Permit'. I ran my own small import/export company and regularly drove 30,000 - 40,000 miles a year in continental Europe on business. At first there were a few insurance problems but later it became standard that UK car insurance also covered driving in the EU. I cannot see why leaving the EU changes this in any way, especially since my insurance company is French. I am married to a Swiss (also not part of the EU) and have been for almost 50 years. In all that time (before and after Switzerland became part of Schengen if that has any relevance), our Swiss family, which also has a house in France, has never been required to carry a 'green card' and their insurance and driving licences automatically cover them for driving throughout Europe. Finally, even before the UK joined the EEC/EU we were not required to carry an International Driving Permit (with the weird exception of Spain before it joined the EU), so I cannot possibly see why UK drivers would require them in the future.
PS, via email
I won't comment until the British politicians and the EC Eurocrats have sorted out the ridiculous mess they have got us all into. And since I might not be around by then, don't hold your breath. I can tell you that French bureaucracy is hated even more in France than Eurocracy is reviled in the UK. The only place I ever had to show an IDP was Bali, Indonesia, where it was deemed invalid. We are told we need them in Thailand, Malaysia and Korea but they don't cover these languages.
Unequipped for the modern world? 
Recently I gave a friend a lift to a medical appointment. When  we arrived at  the usual car park we found that the pay machine now only accepted payment via mobile phone; the cash and card options having been removed. As neither of us uses a smartphone we were uncertain as to what we should do. Since we  had no time to search for alternative parking, I wrote a note with the day, date and time, my mobile phone number (explaining that it was not a smartphone so no apps, etc. could be downloaded) along with a £2 coin and a promise to  pay when I got home and left it on the dashboard. Happily on our return to the car we had not received a penalty ticket so I drove home, wrote a cheque for £2 and posted it, with a covering letter, to the appropriate authority. Had I received a penalty notice, would  it have been worth challenging it, since I had the intention and the means to pay; just not the equipment to do so? Have any of your readers challenged such a penalty under similar circumstances? If as I suspect the answer is that it would not have been worth challenging and, as seems likely in the future, mobile phone payments increasingly become the only way to pay for parking, am I and  millions like me who, by choice, don't use a smartphone,  being discriminated against when it comes to parking? To be clear, I'm not a Luddite and I understand perfectly well how to use one, but I don't run a business, I'm not on any social media, I don't feel the need to pay bills, play games or listen to music, podcasts, etc. on a phone, so a basic mobile phone on a basic tariff is more than adequate for daily life. It's reasonable to expect to have to pay for a facility and reasonable to be expected to have the wherewithal  to make that payment but is it reasonable to be expected to buy a smart phone + a  package I don't need (which in all probability, would cost me more  than a year's worth of parking fees) just to make relatively small payments?
AFS, vie email
Sir Greg Knight's private members bill to bring some control over private parking operators received Royal Assent in March. A Code of Practice is being written up and should apply from Summer 2019. Until then, we only have the ruling in Beavis v Parking Eye, Supreme Court, November 2015 that gives parking operators carte blanche to impose their own rules and enforce them with penalties.
Click back to Honest John's Motoring Agonies 08-06-2019 Part 1
Comments
Author

Honest John
Latest