Honest John's Motoring Agony Column 25-05-2019 Part 1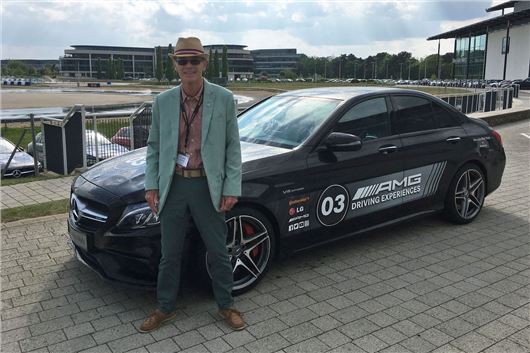 Published 24 May 2019
This week's answers cover cars for dogs, automatic transmissions, rotating tyres, easy access seats and in Part 2, breakdown services, efficient dual clutches, retaining registrations, an award-winning compact car and much, much more.
As usual, emails to Honest John should be addressed to: letters@honestjohn.co.uk  Please try to keep them as short as possible.
That sinking feeling
I have a 2010 petrol Mercedes and whilst attempting a long trip on Friday the rear suspension went and I had to be trailered home. Everything stopped completely as I was coming off the M40. The garage thinks there may also be trouble with compression. Although getting on, the car has always been cared for and has only done 67,000 miles. I'm not sure it will be sensible to repair it as it's probably only worth around £5,000. The air suspension ceased on my previous E-Class 3 times. Surely this is bad for such a prestigious vehicle. Are they known to be troublesome? It seems now that I'll have to get something else and I'm considering a Volvo V60, a BMW 3-Series, although the boot may be too small as it has intrusive wheel arches, or perhaps an Audi Avant, although I know nothing about them. I would have automatically chosen a C-Class estate but I'm worried about Mercedes now. I have 3 dogs, so I need a safe and reliable car with a reasonable size boot. I'm not sure whether to buy one up to 3 years old for cash, or use finance. I'm 70 so not working Can you help?

MD, via email
The 2010 will be what's called an S212. As with BMW 5-Series Tourings, they all had Airmatic rear suspension to help them cope with carrying loads. However, rubber suspension airbags have a limited life. You have to regard them as a 'consumable' like tyres and brake pads. That said, I would not buy a Mercedes without Airmatic suspension because it makes a phenomenal difference to the ride quality. For dogs, I'd think seriously about cages and load liners, such as 'Hatchbags'. Or even £12.95 'Mega Bags' from Wickes. The most spacious current estate for sensible money is a Skoda Superb: /road-tests/skoda/skoda-superb-2015-estate-road-test/ Focus size, there's a new KIA Ceed SportWagon that comes with a 7 year warranty: /carbycar/kia/ceed-sw/ Or there's the 5-door Pro-Ceed that has the floor area of an estate car without the square-back roof line, and the same 7-year warranty: /road-tests/kia/kia-proceed-2019-range-road-test/ Why buy something with  3 year warranty when you can get a car with a 7 year warranty?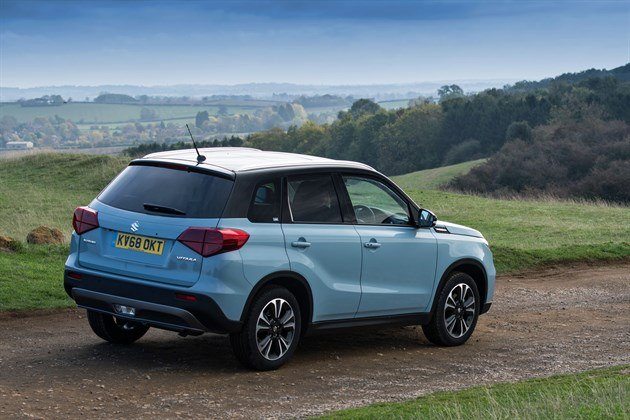 Petrol shortage?
There don't seem to be many small to medium SUVs with petrol engines. Which ones do you recommend with boot space for a Labrador dog?
DT, via email
Maybe a Suzuki Vitara 1.4T Boosterjet AllGrip: /road-tests/suzuki/suzuki-vitara-10t-allgrip-2019-road-test/ Or a KIA Niro hybrid: /road-tests/kia/kia-niro-2016-road-test/ Or a Toyota C-HR 1.2 petrol or hybrid: /road-tests/toyota/toyota-c-hr-2016-road-test/ Or a Honda HR-V Sport 180: /road-tests/honda/honda-hr-v-sport-2019-road-test/ Or a Lexus UX 250h hybrid: /road-tests/lexus/lexus-ux-250h-2019-road-test/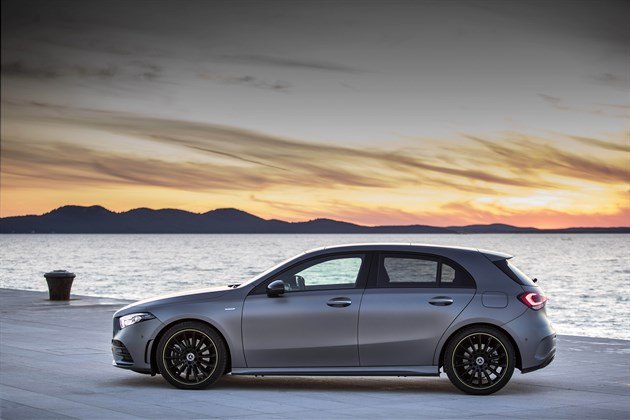 Missing gears
As we move inexorably towards an all-electric future for the car industry, are we also advancing to a time when there will be no manual gearboxes? I know of no production electric vehicle with a manual gearbox, and many high-end brands have abandoned them altogether, or at least only offer them in lower spec models. Mercedes new A-Class, for example. Yet is perfectly possible to build an EV with a manual gearbox, and it might even lead to better regenerative braking with the down-changing. Are you aware of any company looking to offer a manual EV, even as an option in the future, such as BMW perhaps: a 2nd generation i3 as an Mi3 CSE? What about Porsche? Will a future generation E 911 Carrera S have no manual gearbox available? In short, are we about to lose one of the chief delights of motoring? 
MD, via email 
Most electric cars have no gearbox at all because they don't need one and, with no gears, regeneration is maximised. Modern 8-speed torque converter autos are better to drive than manuals because you don't have to mess about with your left foot pressing a clutch pedal and can use it to left foot brake instead. Two ratios more than a 6-speed manual means a gear for almost any eventuality. I almost never used the paddles in my current 8-speed auto. However, the more gears, the more maintenance an autobox requires and most need an oil change every 3 - 4 years.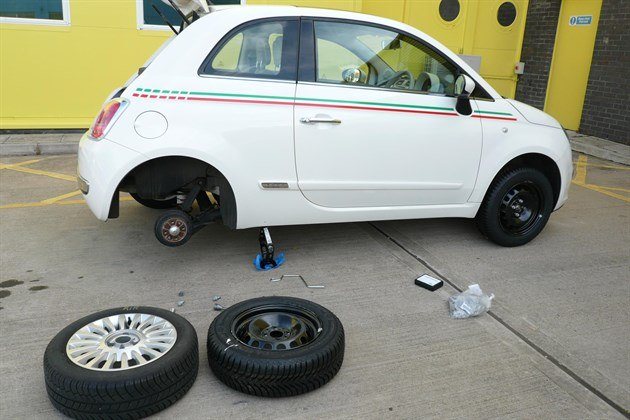 "Evening, all"
I read with interest your letter regarding changing wheels front to back on BMW xDrive vehicles to even out tyre wear. My 320iGT is in for servicing today so I mentioned this. The dealership said it wasn't necessary but in the same sentence stated that the xDrive would "work harder if tyre wear was uneven". He recommended replacing all tyres at the same time. This raised another concern as the vehicle, along with all current BMWs, is fitted with runflat tyres. I understand that it is rarely possible to repair a runflat following a puncture so the new tyre will result in a significant tread difference at one corner unless all 4 tyres are replaced. Not an economical option for many drivers. I'm beginning to think that BMWs are not "ultimate driving machines" after all. Comments appreciated. 
AS, via email
Bit of a garbled response from the BMW dealer. BMW recommends a disparity of no more than 3mm between the tyres because the xDrive would "work harder if tyre wear was uneven" and will eventually fail. If the tyres start at 8mm and one needs to be replaced when they are down to 5mm, then that's the limit. But it is advised to change tyres when down to 3mm anyway. So you are only really at risk for 2/5ths of the tyre life. The same applies to all cars with automatic 4WD and no means of manually selecting 2WD.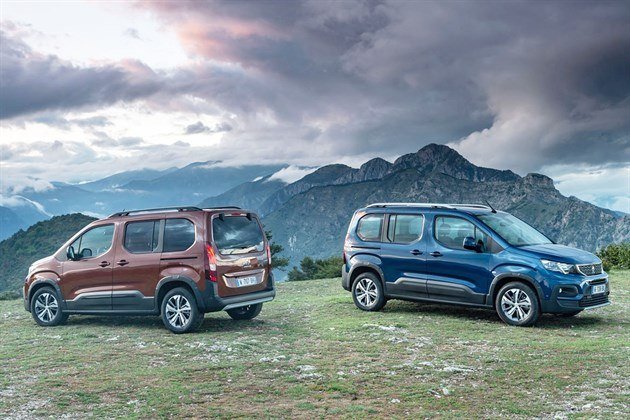 Taxi evasion
Because I have fused vertebrae at the top of my spine, I have difficulty getting in and out of most cars. Friends have suggested something like a second-hand Land Rover or other SUV, but I fear running costs may be too much for my pensioner income. I thought to solve the problem by buying a de-commissioned London taxi, but, because of my age, could not get insurance from any of the firms that specialise in them. (Insurance is not a problem, otherwise.) Can you suggest a model, other than an SUV that has generous headroom?
JC, via email
A Fairway, TX1, TX2 or TX4 London taxi would have put you in great pain because it has the most uncomfortable driving position of virtually any 'modern' vehicle. Ask a taxi driver. Your best bet is an MPV such as a VW Caddy Maxi Life, Citroen Berlingo, Peugeot Rifter (/road-tests/peugeot/peugeot-rifter-2018-road-test/); Citroen C4 Picasso/Space Tourer (/road-tests/citroen/citroen-grand-c4-picasso-2013-road-test/). You're right about SUVs. They may be high off the ground, but the cabin height is not much greater than a normal car.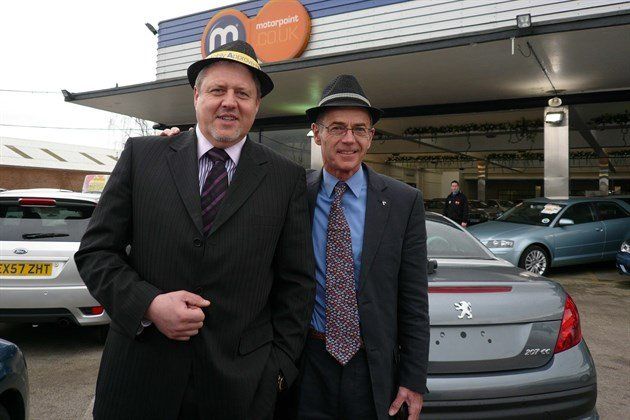 Happy Days
For obvious reasons, many items in your column are either complaints or reliability issues. However, you might be interested in our recent experience with Motorpoint in Newport. I firstly spoke to a gentleman based in the Derby H/Q, who, within an hour following a brief Q and A, came back with a P/X offer of £6,500, which was raised to £6,800 after negotiation. The average P/X value given by your website and a couple of others for our Hyundai ix20 was £6,350, which I thought very genuine. So a deal was done for a low-mileage 15-month old Nissan Micra N-Connecta. On the day of collection, following an email confirmation from Motorpoint that it had a rear parking camera, I noticed it had neither camera nor sensors, I questioned this with the hand-over agent. He offered to retro-fit sensors at £249.99, which I rejected. However, given we had organised insurance and my sister-in-law had now fallen in love with the car, we accepted the deal. But it did not sit well with me, so I emailed the general manager at Newport branch, who, within 20 minutes, phoned me both to apologise and to offer to fit rear sensors (which my sis-in-law preferred) free-of-charge. The whole process was free of pressure selling and, even with prices comparably lower than dealers, and a great P/X deal, after-care service is still exemplary, at least in our experience. The local Nissan dealer will now get the servicing work so surely everyone's a winner?
IC, via email
That's an excellent accolade for Motorpoint. Many thanks. (I used to know the two guys who started it.)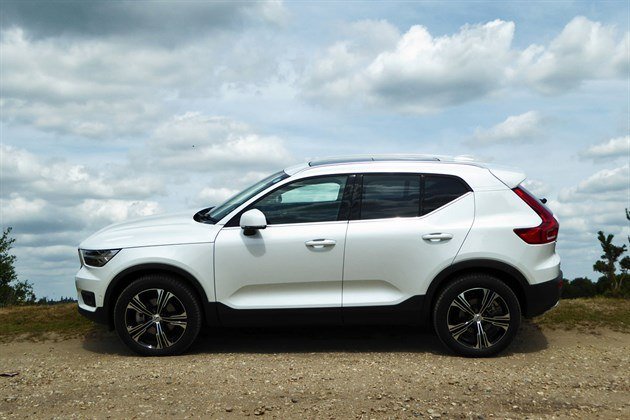 All in one
I'm racking my brains and keep wondering if there's anything I've forgotten to consider regarding choosing my next car. Basically, my requirements are: 4 or 5 doors; 5 or more seats; Good performance (0-60 6 seconds or less); Not too low down (baby access); Economy 25-30mpg on the motorway minimum; Boot space enough for small family (2 adults, 2/3 children and paraphernalia); Ability to tow medium caravan; Fun to drive, enough to make you want to take the scenic route home; 8,000 miles a year, in 2 x 24 mile motorway trips to work, based on a 4 on 4 off shift pattern, plus holidays and running around town. I narrowed it down to a few with my £35k budget, and obviously newer the better. I'm quite happy to spend money servicing the car as driving is something I enjoy and something of a hobby, but they all had downsides, be it diesel with the intermittent mileage then town runs on my days off, lack of towing options or just big fuel costs. I've had an M135i and 340i before and found them relatively economical for the performance on offer, but kept feeling that I was missing out by not getting a proper M car: BMW X3 35d; BMW X5 40d; BMW 530d xDrive; BMW 540i xDrive; Porsche Cayenne; Porsche Macan; BMW M5; BMW M3 (no towbar allowed); Mercedes C/E63 (no towbar allowed); Golf R (no towbar allowed); Audi S4/RS4 avant, Audi S6 avant. I have seen BMW M5s, 15/16 reg for between £30k-£35k, which seem like a bargain as 30mpg seems possible from what I've read, and with the new model the price is good compared to S6/RS4 Audis, and the Porsche Cayenne E-Hybrid would work as my employer has charging points so I can maximize the electric range. Left field I may be able to get a 2018 Infiniti Q50 saloon with the 3.0 V6 turbo engine for around £30k from the dealer, but as there are only 5 in the country I am a little wary of parts and resale. After this I'm running out of ideas.
CF, via email
I wouldn't be looking at diesels. Even the otherwise excellent Macan diesel is now subject to a compulsory NOx recall ordered by the German government. Our 2019 Car of the Year, the Volvo XC40 T5 works very well (0-60 in 6.2) and can tow caravans up to 1,400kg. /road-tests/volvo/volvo-xc40-t5-2018-road-test/
Scamdalous situation
I thought I should let you how a franchised dealer operates: The rear demister on my wife's MINI Cooper failed at just over 4 years old. I offered to look at the fault, but my wife said she preferred the MINI dealer in Crewe to fix it, as that was where she had purchased the car. She contacted the dealer and was told it would be £99 for a "health check", which she agreed to. When she collected the car after the "health check" she was informed that a new rear window was required at a cost of £575.51 and the rear washer was blocked. My wife said she would think about it and drove the car home. I decided to investigate the faulty demister. When I removed the plastic surround on the rear tailgate I saw that the earth wire that should be connected to the demister on the glass was broken at the crimp. How this had happened I don't know. I cleaned the crimp; stripped the cable end and soldered the cable to the crimp. The demister now works. I pushed a needle into the rear washer nozzle and this also now works. My wife wrote to the dealer asking why he had said that a replacement rear window was required when it clearly wasn't. A dealer employee phoned her and told her they had seen the fault and that soldering the lead was "not a recognised BMW repair". The employee then went on to say that, as a goodwill gesture, they would replace the rear window for £250. Needless to say, my wife refused the offer. Is this sort of behaviour normal from a franchised dealer?
JH, via email
In a word, yes. Manufacturers impose "standards" on their dealers to help the dealers make money. "Diagnosing" that your car has an obvious problem that anyone could see is also typical. What they call "diagnostics" is really an inspection fee. And, if it took them 5 minutes to find the broken earth, that's £19 a minute, presumably plus VAT. For jobs like this, always go to an independent marque specialist.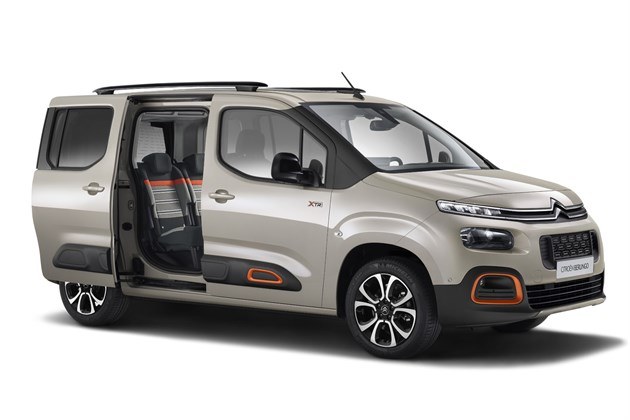 Sliding doors
I currently have a two-year lease deal on a Volvo V40 that ends in June. I've generally been happy with the overall driving experience but I'm looking for something more suitable for my job as a volunteer driver for the local hospice. Many of the people I pick up are elderly or have mobility problems so the primary requirement is ease of access into and out of the front seat with, ideally, plenty of leg room in the back for when I have to transport more than one person. Away from the hospice, we have a cocker spaniel who loves riding in the boot so decent space for her would be a bonus.
GC, Darlington
Get a new model Citroen Berlingo, from about £19,000. Very easy access to the back seats via sliding rear doors and the clear floor space to slip across the front seats to get out either side. The new Vauxhall Combo Life is the same, but the i-cockpit in the Peugeot Rifter precludes this: https://vans.honestjohn.co.uk/van-reviews/citroen/berlingo-mpv-2018/ Alternatively, the smaller Ford Tourneo Courier, from £14,180: https://vans.honestjohn.co.uk/van-reviews/ford/transit-courier-kombi-2014/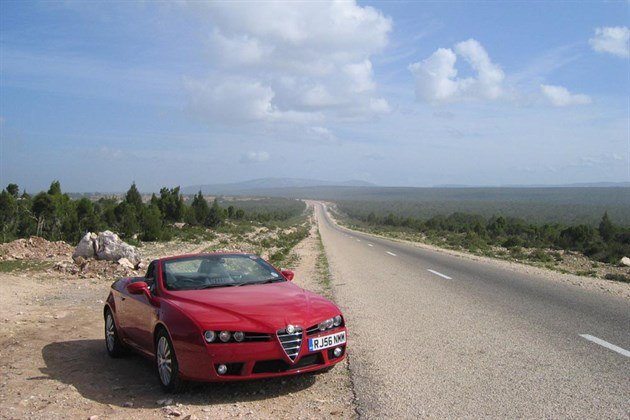 The Girl in the Spider's Web 
I want to buy a 2008 Alfa Romeo Spider to use as a second car and for driving on holiday on the Continent. There are probably more 'sensible' cars to consider but The Spider is a great looking car and I fancy having a bit of fun. Any advice please about what to look out for and which would be the best engine.
ME, via email
Actually road-tested here: /road-tests/alfa-romeo/alfa-romeo-spider-2007-road-test/ The 4-cylinder engine runs out of steam quite early for a 'sports car', so better the V6. An early problem with the ESP nearly killed me on a desert road in Morocco, but they fixed that. More: /carbycar/alfa-romeo/spider-2007/
'Asking' directions
Thank you for your prompt response to my email this morning about my Rover 'K' Series engined Caterham. I did as you suggested, but find I am unable to send the question. I am not very good with the computer so will give up and try to get an answer from Caterham tomorrow.
PG, via email
Go to: http://www.honestjohn.co.uk /  

Click on ASK HJ in the nav bar.
Click on Ask Your Question
Change the subject to Technical Matters
Put Caterham 1.6 K Series engine into the subject box
Then copy or key your question into the box, tick the 'I have read terms, etc.' and click on Ask Your Question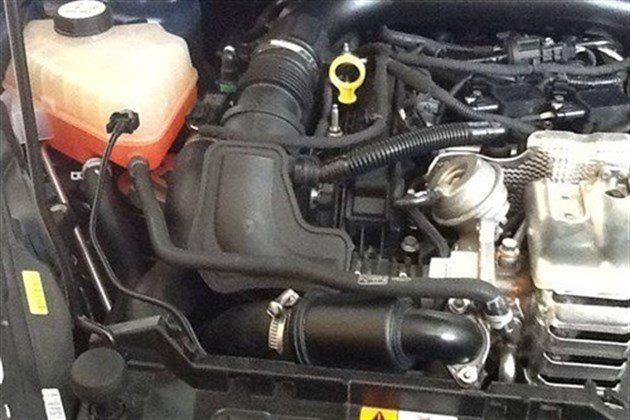 Small is great?
I bought a 2014 Ford Focus 1.0 EcoBoost with 21,000 miles two years ago. It is now due for MoT with 37,000 miles and I am very pleased with the performance. It is punchy for the size of the engine. Recently I was talking to a friend who heard that it would be prudent to change the car at around 60,000 miles, as getting a quart out of a pint pot is expecting too much compared to a 1,600cc non-turbo engine. I only do around 7,000 to 8,000 miles a year and am loathe to change it, but do not want to keep it until I have pay major repair bills. I wonder if you could advise me the best course of action I should take and what you think of the EcoBoost engines.
JT, via email
You need to make sure that all of the necessary modifications have been carried out to the 'degas pipe': /news/miscellaneous/2018-08/urgent-appeal-to-owners-of-ford-10-ecoboost-engines/ History of the problem in the 2011-2014 Focus: /carbycar/ford/focus-2011/good/ Less of a problem with the 2014 on: /carbycar/ford/focus-2014/good/
Clutcherbomb
I bought a new diesel Citroen Berlingo in Oct 2011. The mileage is now 68,000 and I have had to replace the clutch for the 4th time, together with a new flywheel. I have owned 2 Berlingos before and never had clutch trouble. Citroen UK refuses to accept any responsibility and says it must be due to my driving, although I have told them that I have been driving for 60 years and have never before had such problems. The RAC, who rescued me, said they had encountered this trouble many times before with Berlingos. I ask, please, for your advice before I contact Citroen again.
MP, via email
It is often after 60 years driving that drivers start to have trouble with components such as clutches due to ageing limbs and less control over them. That said, after 55 years driving, I'm not far behind you. We have one previous report of the clutch failing in a 2017 Berlingo after 1,200 miles. That's all: https://vans.honestjohn.co.uk/van-reviews/citroen/berlingo-multispace-2008/good/
Click to Honest John's Motoring Agony Column 25-05-2019 Part 2
Comments
Author

Honest John
Latest