Honest John's Motoring Agony Column 11-05-2019 Part 1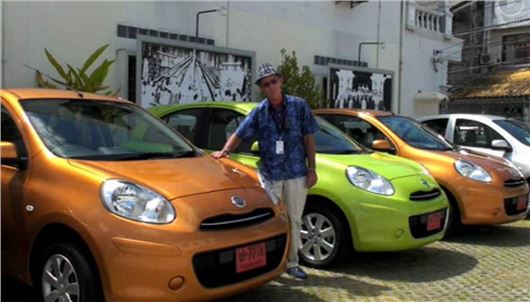 Published 10 May 2019
Answers about higher cars, 7-seaters, accident management, cheap automatics, snow chains and in Part 2 van paint, Chinese MGs, ex-demonstrators and masses more.
As usual, emails to Honest John should be addressed to: letters@honestjohn.co.uk  Please try to keep them as short as possible. (The Telegraph will not print long ones.)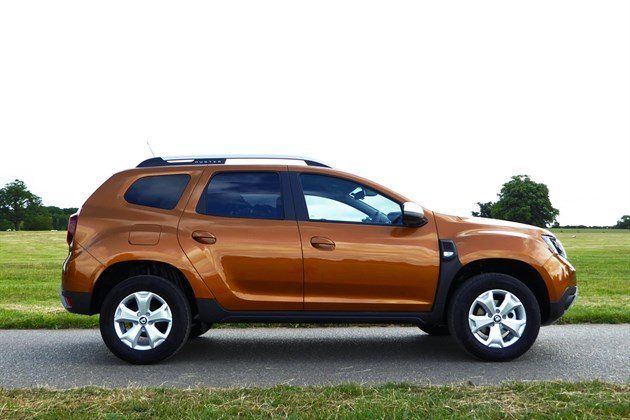 Stepping up
I'd like a higher up position car. I like the Suzuki Ignis/Dacia Duster look, but wondering what else comes cheaper? I'm older and want to feel higher and safer. I fancied Yaris, or Verso but my son thinks the Verso too heavy. I'm not car minded at all but hope to get it right. Reliable is the word. I've had an old Yaris and it's been amazing but I feel too low and small.

PD, via email
The best value new is a Duster 1.3TCe 130 Comfort at £14,395. See: /carbycar/dacia/duster-2018/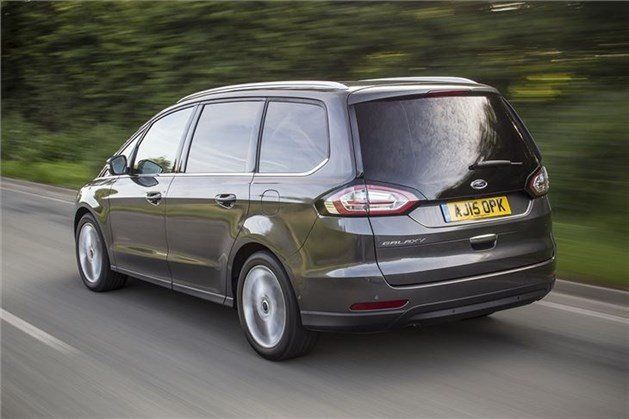 Power point demonstration 
I am currently running a 2011 Ford Galaxy Petrol 2 Litre with the Powershift gearbox having done 70k miles. I have seen that you are not convinced by their robustness, although, to date, I haven't had any issues with it and it has had the oil/filter replaced every 3 years. Is now the right time to change before I get any expensive problems? If so, what is a good alternative? I have 3 young children (7 and 4 year old twins), so need something that can take 3 car seats side by side. Are the new Galaxy and S Max any good? Manual, but a 1.5 petrol engine seems a bit small for such a large car? Any others?
PG, via email
Wet clutch Powershifts are generally ok as long as oil is changed every 3 years. Ford switched back to 6-speed torque converter for the 2015 facelift. Latest Galaxy and S-Max are 8-speed torque converter. 2.0 Ecoboost is the best engine.
Credit where it's due
Some positive feedback about Hyundai: My partner had an accident (entirely his fault) on his way home from work last August. He followed the Hyundai procedure and phoned them rather than his insurance company that evening. Hyundai did all the negotiation with the insurance company. A courtesy car was delivered the following morning at 7.30 am and his damaged car driven away for repair so he was not even late for work. The repair was carried out in a week, but we were away on a long weekend so the courtesy car could not be returned immediately. There was no extra charge for the extra 4 or 5 days we had the courtesy car. The courtesy car was an automatic KIA Picanto, very similar to his Hyundai i10 auto. Brilliant service and I would have no hesitation in recommending that your correspondent follows Hyundai's advice in the event of an accident.
DE, Epping
Many thanks for that endorsement. Good to know that this accident management scheme works for customers rather than solely for the credit hire car rental companies.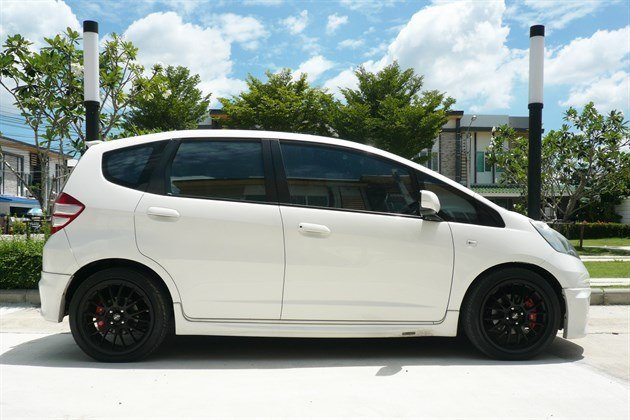 Footing the bill
My widowed sister-in-law requires a modestly priced but reliable small estate car or hatchback, ideally petrol and automatic. The car will be used for relatively short journeys in the lanes and hills of mid-Wales as she has a visiting podiatrist practice, but also a dog to be carried. She is torn between a larger 'quality' car or small mass produced vehicle. My wife and I suggest something like a Skoda or Focus estate but we should value your thoughts on suitable second hand alternatives. Her budget is very limited at about £3,500, unless we 'chip in'.  

CC, Yelvertoft
If you can find a Honda Jazz 1.4iVTEC CVT-7s 2011-2016 for that money, it's a good bet. Avoid the i-shift. More spacious and practical than any other small car, most of which have no more than flop down rear seatbacks. Very few small estates with good automatic transmissions. The old Toyota Yaris Verso 1.3 4-speed torque converter was one. Otherwise, Ford Fusion. Renault Clio SW, SEAT Ibiza SW, Skoda Fabia estate. A £3,500 DSG not a good idea.
Missing links
We recently hired a car from the French side of Geneva airport for a ski trip near Chamonix, as we had been advised that we could not take a Swiss car out of Switzerland. When booking I ordered snow chains and confirmed the order before we went with Europcar. On arrival, we were informed that snow tyres were mandatory as we were going to a White zone area in France. Failure to have them would nullify Europcar's and our own excess insurance. I tried to stress that this had not been mentioned at the time of booking or when I rang to confirm. We obviously did not wish to drive an uninsured car. To resolve the matter we had to hire another larger vehicle with snow tyres at an extra cost of around 140 euros. Could you please advise if this information is correct and if the company should have made the situation clear when the booking was taken.
SD, via email
Cold weather tyres with the Mountains and Snowflake symbol are compulsory in areas of Europe subject to adverse weather conditions. The rental company situated in Geneva should have asked you what you wanted to do with the car. Snow chains are only an additional answer where the ground is covered in snow. They are illegal on tarmac because they tear up the road surface.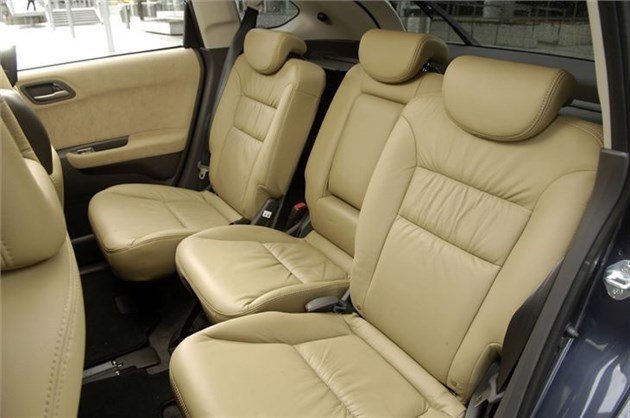 3 across
My daughter is looking to replace her old 2007 Honda Jazz 1.4iDSI CVT for a bigger used car to accommodate mum, dad and the two children (one is 5 months old and the other two years old). The Jazz is a spacious car for its size, but is not big enough for the children's buggy and bits and pieces and it also does not have the room for the two ISOFIX children's seats plus mum or dad, to sit between them and look after the children. Her preferences would be: Space; Good Automatic; Petrol; Reliable; Easy access; Economical;   Raised Driving Position. Plus: The three seats in the back. She drives about 10,000 miles a year. Can you please help?
PW, via email
Citroen C4 Picasso 1.2 Puretech 130 EAT6. Or, older, a Honda FR-V 1.8iVTEC.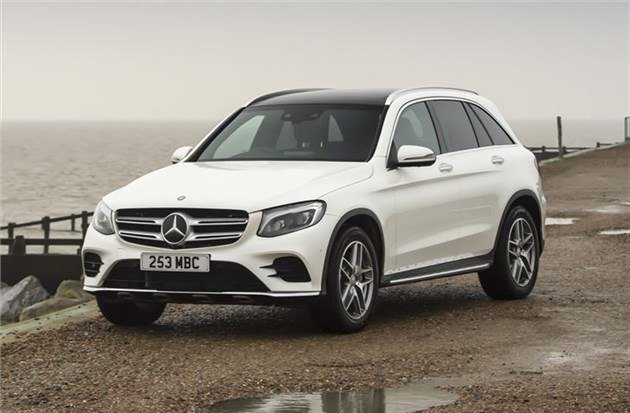 Unused car
I bought a new Mercedes GLC 250 Sport in October last year. No indication was given to me about service intervals or costs. My annual mileage is likely to be less than 9,000 miles a year (hence the decision to go with petrol rather than diesel). My car will also be unused for up to 4 months each year as we spend part of the year abroad. I am now told that Mercedes requires that I have the car serviced every 15,000 miles or 12 months, whichever comes first. Service costs are predictably high - seemingly over £350 for the first service, rising to over £500 for the service in year four. The Mercedes website indicates no allowance for smaller mileages, but clearly states that bigger than average mileages (or unusual use) would result in shorter service intervals. On a mileage basis, over four years, I should be between my second and third services, but am required to have had four. Is this right? 

JK, via email
We simply state that every car needs an oil and filter service at least every year or every 12 months whichever comes first and that's what we stick to. You spent maybe £50k on your car. Why worry about a few hundred pounds to keep the heart of it in top condition?
World's end
I have had a 2008/58 Mondeo estate which I replaced last year with another 2015 Mondeo estate. However I have been disappointed, not only with the smaller boot space but the awkward gearbox on the 2.0 diesel. I am considering changing to a Passat estate, still 2.0 diesel, which, on a test drive, changes gear more smoothly and easily and has a larger boot. Having made an error last year, I am cautious and would like your expert thoughts please before I proceed. 

DM, via email
It's possible that you can get the gearshift improved on your Mondeo. But there's no doubt that the current model Passat estate is very impressive, and generally more reliable than Passats used to be:
/carbycar/ford/mondeo-estate-2015/
/carbycar/volkswagen/passat-b8-2015/
/carbycar/volkswagen/passat-b8-estate-2015/
/carbycar/volkswagen/passat-gte-2016/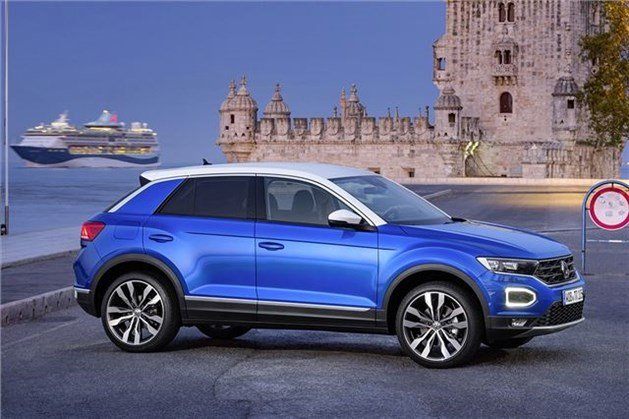 Suggestive SUVs 
I have a 2009/59 VW Tiguan 2.0 litre diesel automatic with leather seats and 113,000 miles. I am looking to get newer model. However am not keen on the shape of the new Tiguan and it is a bit bigger. I drive about 14,000 miles per year and need an automatic 4WD SUV. Please could you suggest some?  

GK, via email
Suzuki Vitara 1.4T Boosterjet AllGrip 6-speed torque converter auto: /carbycar/suzuki/vitara-2015/ Or downsize from the Tiguan slightly to the good looking VW T-Roc 2.0 TDI DSG DQ500: /road-tests/volkswagen/volkswagen-t-roc-20-tdi-2017-road-test/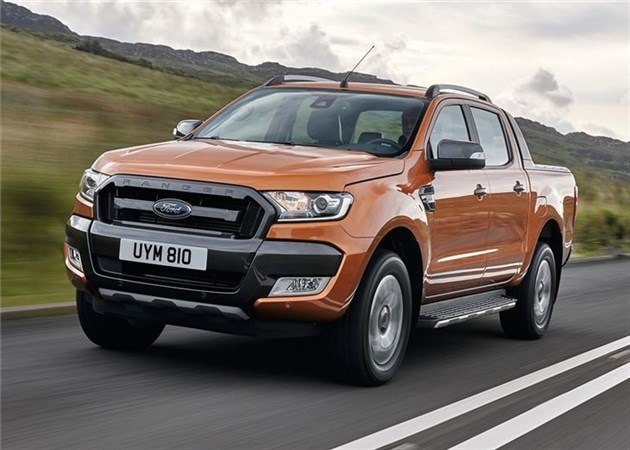 Rangeman
I have a four year old diesel Ford Ranger, which I use to pull a double horse box. It is brilliant, apart from a rather stiff gearbox. What happens when I decide to change it? Surely an electric or hybrid car (which we are being encouraged to buy) will not be up to this task. 

WT, Helmsley
No it won't be. Not for more than 3 tonnes. And very few electric HGVs. Horses for courses. Try a Ranger 3.2 auto next time.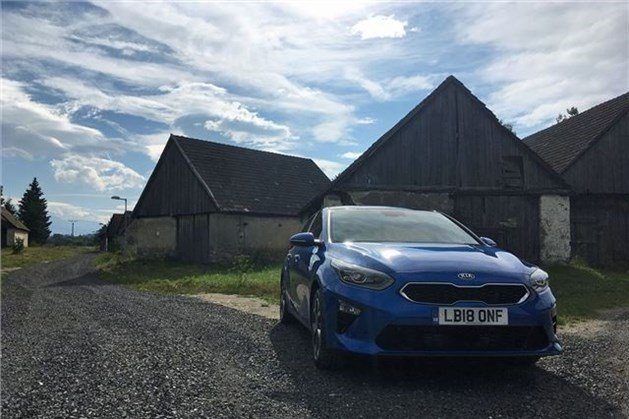 DCT for me?
I know that you are a keen advocate of torque convertor automatics, but I would welcome your view on the 7-speed DCT system that Hyundai fits to the Kona and Tucson models when coupled with the 177PS 1.6 T-GDi engine?
IM, via email
So far seems to be working well. Tested here in latest Ceed: /road-tests/kia/kia-ceed-14-t-gdi-7-dct-2018-road-test/ Has been fitted to Hyundais and KIAs with 6 or 7 speeds since 2012. Dry clutch, but very few problems reported with it.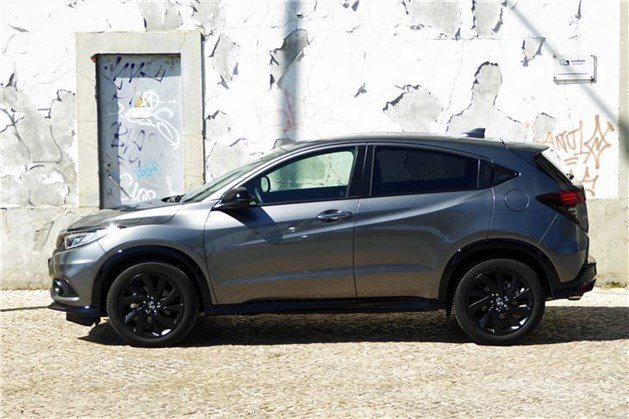 Deciding factors 
I hope you can help me make a decision. I currently drive an 11 year old Lexus RX350. I have been considering as a replacement a Mazda CX-5; KIA Sportage; Honda HR-V. Have you any opinion on which?
RL, via email
All road tested.
Mazda CX-5: /road-tests/mazda/mazda-cx-5-20i-petrol-automatic-2019-road-test/
Kia Sportage: /road-tests/kia/kia-sportage-2016-range-road-test/
Honda HR-V: /road-tests/honda/honda-hr-v-2015-range-road-test/
The HR-V can now come with a 182HP 1.5T VTEC turbo engine and that makes a significant difference to its performance: /road-tests/honda/honda-hr-v-sport-2019-road-test/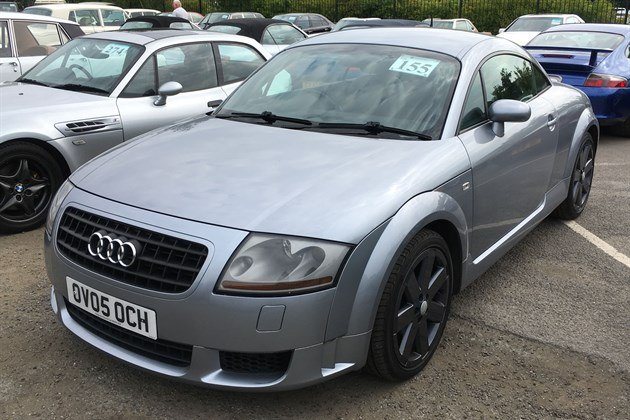 Giving myself the runaround
I am thinking of buying a Mark 1 Audi TT as a runabout for myself. I want to get around 40k miles from it, or 3-4 years of driving. What are the key things I should be looking out for and what should I expect to pay for a 225HP coupe (I'm not interested in the roadster). I'm hoping to get hold of one with sub-100k miles. Many years ago I had a 180HP from new and thought it was a great car to drive. Are there any checks I can make to provide a level of confidence in what I am buying?
RH, via email
£1,000 to about £6,500 and rising. Obviously you don't want to pay £6,500 for a £2,500 car. The Haldex clutch has to be maintained every 3 years or it fails. The engine is timing belt and needs a new timing belt, tensioner, waterpump and aux belt every 5 years or 60k miles whichever comes first. The turbo is watercooled but switching the engine off when the turbo is too hot leads to carbonisation inside the turbo bearing oil feed and oil return pipes, starving the bearings of oil and destroying the turbo. if anything breaks off the turbo and is ingested by the engine the engine gets wrecked too. Engine parts not too difficult because it's a tough engine, developed by SEAT for the Leon Cupra and eventually also used in the Golf GTI IV 180. So widely used across the VAG range. Silly things fail, like the dash cluster and the wipers. Don't go near an Audi dealer for issues like that. You need to find a good independent VAG specialist. More here: https://classics.honestjohn.co.uk/reviews/audi/tt-coupe-and-roadster/ The 3.2VR6 was the first VAG car with a DSG (6-speed DQ250, wet clutch). Test of that here: /road-tests/audi/audi-tt-32-dsg-2003-road-test/
Sump like it not
I am a serial BMW diesel driver, and have followed your advice on changing the oil every 10,000 miles. When I called in recently at my local dealer to book an initial 10,000 change on my 320D M Sport I bumped into the sales person who has sold me my last 8 cars and she said I was wasting my money as modern synthetic oils will easily last until the first service at approximately 17,000 miles. Who is right you or her?

MD, Sevenoaks
Me. She has simply been fed manufacturer cobblers that is designed to make sure engines wear out soon after their design life of 7 years so someone the buying chain then has to buy another new car. If you want your car to run as reliably as possible for as long as possible follow my advice. Salespeople work for the dealer and for themselves, not for you. (Ask any experienced mechanic.)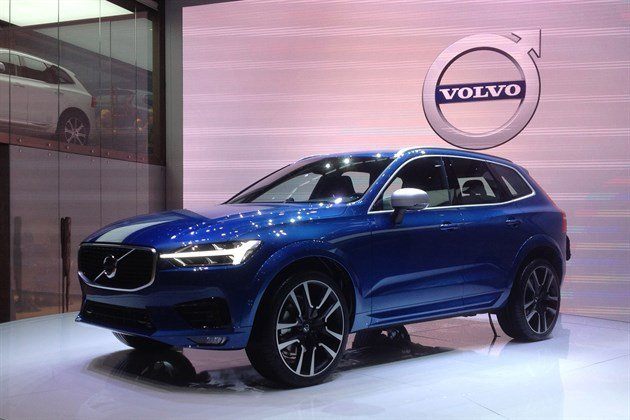 Christmas: present
My 2017 Volvo XC60 D4 front-wheel drive manual developed a high pitched whistle/whine at about 12k miles, last year (now 23k miles). The dealer replaced a drive shaft. Then, at Christmas, the noise returned, fainter than before and the dealer had it for another couple of weeks. The noise has started again in the last few days. Could you tell me is there a known issue with the D4 unit? Is there a correct cure? Where do I stand re: warranty? There's about 18 months left on the cover but I don't want to keep on taking the car back (a 50 mile round trip) over and over. I have the car on a 2 year PCP due in July 2019 and intended to pay the balloon, but is this advisable if this fault keeps coming back?
PL, via email
Probably bearings. The dealer is unlikely to fix just because of a slight noise. So write to him, stating that the transmission is starting to make noises, that you suspect these are bearings starting to wear and that this is happening well within warranty so you hold him and Volvo liable. Send your letter by post office special delivery, keep a copy and staple the certificate of posting to the copy so it becomes a matter of record and he cannot deny that you brought up the issue while the car was still well within warranty.
Docu-drama
I own a BMW 218i and when I enter the registration to check the valuation in a web valuation page it appears as a diesel, which is wrong as it is petrol. I have checked with the BMW garage that I purchased the car through, DVLA and my insurance company and none of them are able to assist me in rectifying this error. Can you please give me a source to approach to rectify this mis-description?
AC, Hatfield 
Get a form V62 and re-register the car as a 218i petrol model: https://www.gov.uk/vehicle-registration / Form V62 here: https://www.gov.uk/government/publications/application-for-a-vehicle-registration-certificate / Happily, this doesn't affect the initial showroom tax for the car because a 218d SE coupe is 116g/km and a 218i SE coupe is 130g/km, so both were in the same bracket at £165.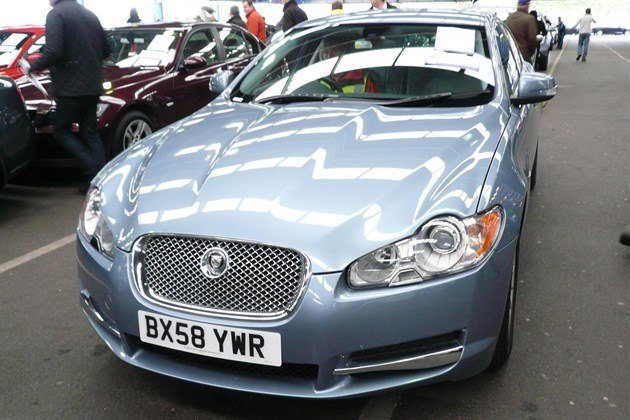 Jagging it in 
I own a 2008 Jaguar XF 2.7D Premium Luxury which has covered 36k or thereabouts. Service record full of stamps, together with various receipts. Current value about £5k, or perhaps a little more. Running costs not really important. Would I achieve anything changing to a newer vehicle, preferably a Jag, with a lower Insurance Group? As you are probably aware my current car is in a very high grouping, which has an impact on what I pay because of my age: 85 getting on for 86. Not that it seems to make much difference, I am IAM and have been driving for 60 years without any convictions. I presently pay £650 fully comprehensive with LV. IAM Surety quoted nearly £1k, but in view of what I read recently am wary of what my renewal figure will bring. I travel only a few thousand miles a year now, mainly local journeys. Would a newish XF or something similar provide me with the same level of comfort, etc., let alone prestige. ('Street cred' is still important to my children and grandchildren.) My heart and head have differing views and I would appreciate your input.
DR, via email
Switch to a current model XF (or even an XE), preferably one with a petrol engine rather than another diesel. If your 2.7 has not had a replacement timing belt, tensioner, waterpump and oil pump then that's a £1,000 job in itself and if the belt or oil pump fails it will write off the car. The trouble is, jumping to something newer will cost a fortune. Superficial valuation of your car: /used-prices/Jaguar/XF/2008/?q=2.7 / p/x value £4,470. 2016 Jaguar XE 2.0 petrol auto: £18,400 - £20,000: /used-prices/Jaguar/XE/2016/?q=2.0+Automatic+Petrol /
Click to Honest John's Motoring Agony Column 11-05-2019 Part 2
Comments
Author

Honest John
Latest