Honest John's Motoring Agony Column 04-05-2019 Part 1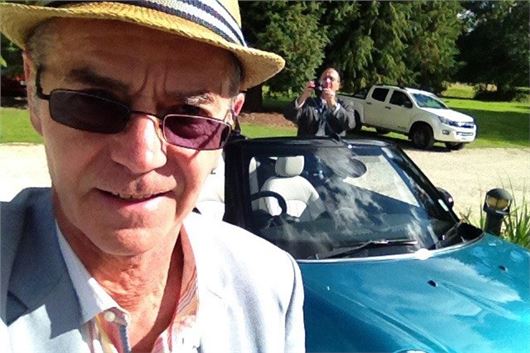 Published 03 May 2019
Automotive answers about left foot braking, A45 AMGs, Fiesta EcoBoosts, Alhambra alternatives, broken city brakes and in part 2 a Mercedes 560SEL, load area lights, easy entry cars, more broken brakes, catastrophic clutches and come-lately classics to name but a few.
As usual, emails to Honest John should be addressed to: letters@honestjohn.co.uk  Please try to keep them as short as possible. (The Telegraph will not print long ones.)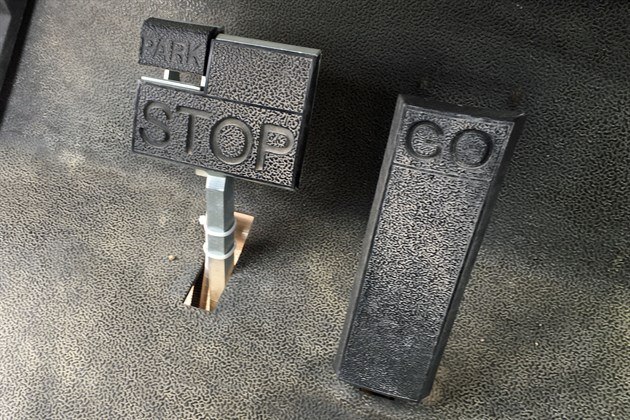 Feet of engineering
I am about to change my 2010 Volvo XC60 D5 manual for the new model XC60, probably a D5 Inscription Geartronic. In the past you have commented on left foot braking. Is this a method that you can use on this car? If so, is it easy to master, and also for someone who has driven only manual cars for the last 45 years (apart from on holiday in Australia in 1991) would you recommend it? The car will also be used to tow a 1,850kg caravan. Your views will be very much appreciated.
RM, Bushby
The point about left foot braking is that it enables you to stop instantly, rather than after you have run someone over. It takes the average driver 2-3 seconds to move his foot from accelerator to brake. This is particularly valuable in town situations and in car parks where instant braking can make the difference between a live child and a dead child. So, despite the fact your XC60 will come with autonomous city braking that should stop the car before it hits something, left foot braking is very much worth learning in an empty carpark (just remember to pay if it's a pay carpark).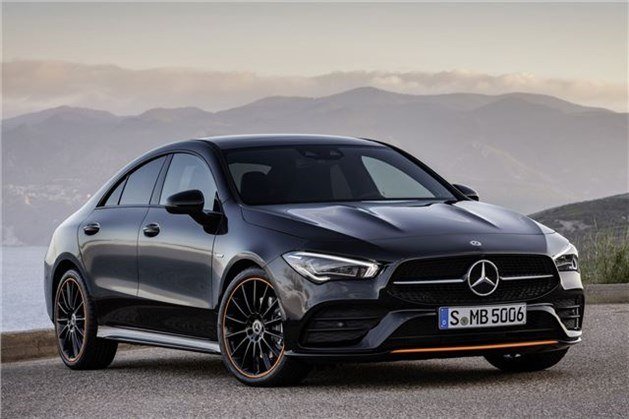 Overpowering urge 
I am considering buying a 3-year old Mercedes CLA 45 AMG, but am concerned that 370HP seems like a lot of power from a 2 litre engine. Do you think I will face reliability issues from such a highly stressed engine? 
TB, via email
You must mean a used one because there is a new A35AMG and a new A45AMG on the way (photo). But how well the thing lasts depends on how it was used and how you use it. If you rag it to within a millimetre of its life on circuit track days, then switch off while the turbos are still red hot, it isn't going to last long. If you drive it normally, it will last as well as any other car. Only one problem reported to us (with the petrol tank breather carbon filter): /carbycar/mercedes-benz/a45-amg-2013/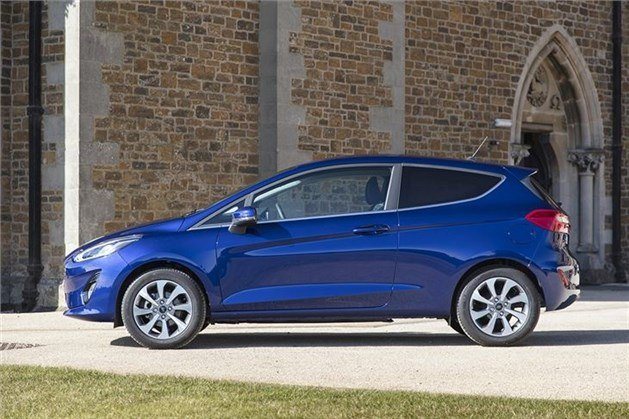 Fiestering discontent
Bought a Ford Fiesta 1.0 Ecoboost Zetec 7 months ago. Since then, the Ford dealer hasn't helped at all with checking the mileage to the gallon, now down to urban 29 mpg. The dealer says that if the light doesn't stay on to indicate a fault they can't check the car. I even wrote to Ford, with no joy. I'm fed up with the way I have been treated. The first 2018 Ford Zetec I purchased developed a noise in the back wheel, so I asked for my money to be refunded (within the first 30 days) but was told I would lose the VAT and was offered this new car instead.
AN, via email
The 2017-2019 Fiesta 1.0 Ecoboost 100 is averaging 42.3mpg in carbycar and the 1.0 125 44.9mpg. I don't understand your VAT issue. If your car was replaced with another car, then the VAT element of the price would be irrelevant. The only way input VAT can be reclaimed is if the car is a VAT Qualifying car, eg a rental or a demo model, and then it can only be reclaimed by a VAT registered business that then uses the car solely for business purposes.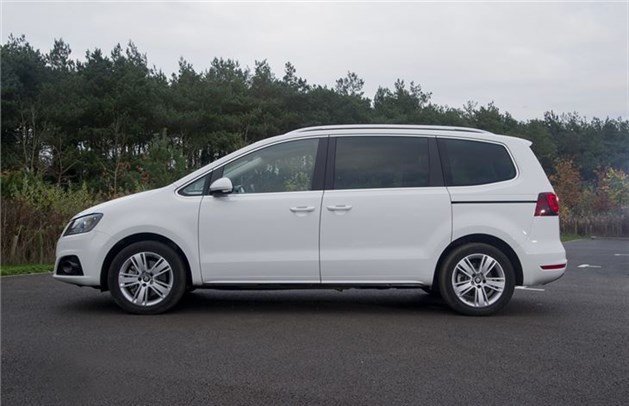 Deliver-rants
After three Alhambra DSGs, each on a 2 year PCP, my SEAT Dealer cannot give me a delivery date for the next one, no doubt due to the latest Emission Regs. SEAT will reduce the HP from 184 to 177, if and when available. My contract expires at the end of February, so I can buy the current car if pushed and it will still have a year`s warranty including European recovery, as we drive to Spain 3 times a year. Can you suggest a similar (top) spec alternative? It must have 7 seats, a sunroof, a minimum 175HP, and a price of around £36,000. The nearest comparable I`ve found is double that.
CB, via email
What about a Galaxy? If you want an auto they now have an 8-speed torque converter auto rather than a Powershift or a DSG.
Radars of the lost arc
My wife has a 2016 VW Golf VII with Adaptive Cruise Control. It suddenly stopped working for no apparent reason and a fault warning was displayed. Although the car is still under warranty the VW dealer said that if there was evidence of any damage we would have to pay for 'recalibration' of the system, but they would provide photographic evidence to prove any such damage. I agreed to accept this. On collecting the car they confirmed that there was no evidence of damage but we would still have to pay £218 for "recalibration" as it is not covered by the VW warranty. In correspondence with the dealer I have now been told that "the ACC sensor in the vehicle was not fully secure in the locating clips" and that this was the cause of the problem. In discussion with VW Customer Care I was also told that such a problem could be caused by "a stone chip or even washing the car" – if true, clearly ridiculous – and that it might happen again. The car has not been involved in any impact or abnormal behaviour. The system warning came on whilst my wife was driving along the M27, hardly a pothole filled road. If the mounting bracket in question is prone to becoming insecure, then I regard this as a manufacturing or design fault. Neither VW UK nor the dealer are prepared to honour the warranty and cover the recalibration cost, and now we await the next instance of the system failing and further bills. Do I have any remedy for this?
GR, East Meon
ACC often cries wolf. It's a general issue, but has always been a potential problem with Golf VIIs. Some manufacturers deliberately don't fit it because it's too easy to damage the radar sensor, and the system is vulnerable to low flying birds setting it off. If you want to take if further, to Small Claims against the supplying dealer, there is evidence of plenty of other instances of ACC failures on Golfs here: /carbycar/volkswagen/golf-vii-2013/good/ The EC now wants to make ACC compulsory on all new cars from 2022. More dodgy technology foisted on the consumer.
/news/legal-motoring-advice/2019-03/ec-to-impose-two-road-safety-laws-that-don-t-necessarily-work/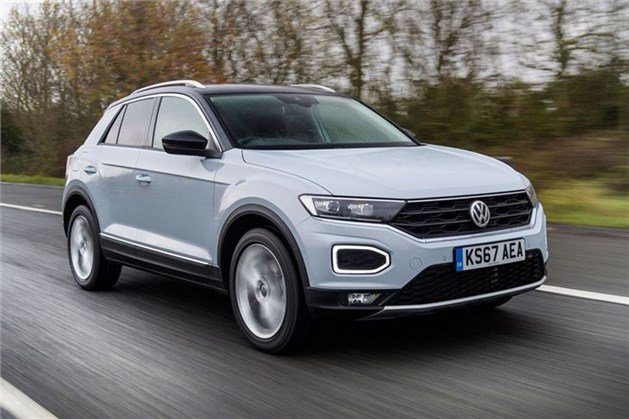 Quiet, re-tyring
I have a VW T-Roc 2.0 SEL 4-Motion. The car is almost perfect for all my needs: size, performance, 4WD, etc. Just one thing needs improving: the tyres. I make at least one trip a year to the Alps and want tyres to drive in snow that meet winter tyre requirements of Alpine regions without going to the extra expense of having a set of winter tyres and summer tyres. Cross-Climates seem perfect but Michelin does not do an exact match replacement for the 215/50 R18 92W tyres on my T-Roc. I see they make a 215/55 R18 Cross-Climate SUVs and other similar close matches in Cross Climate+ with in 225/45 R18. Given that I am not going to find and exact match, what's the best nearest size. In terms of ride performance, I value comfort more than performance cornering? Also, if I do fit a wider profile or higher/lower side wall size, what are the downsides?
JW, Worthing
You can get Michelin Cross Climates in 215/55 R17 98 W XL to fit 17-inch wheels on the T-Roc. I do not recommend fitting the wrong size tyres on your 18-inch wheels. Otherwise, search other <all weather tyres> such as Continental AllSeason Contact, Goodyear Vector 4-Seasons, Pirelli Scorpion Verde, Nokian Weatherproof, etc., but make sure they have the mountains/snowflake symbol to comply with the Alpine regs.
Mystery shopping
What are your thoughts about car manufactures not producing brochures anymore? Our local VW dealer, very brusquely told me wife "no brochures - just look online". She found the VW site very, very user unfriendly - it took me a while to navigate to find out full details about the VW Up. My wife was dead keen on any automatic Up, but was so cheesed off by the dealer and the web site, that she will now have a new 2019 Nissan Micra CVT. VW just lost another customer.
GH, via email
They don't print brochures because things change so fast they are out of date as soon as they are printed. Online brochures and specs can be updated daily. But I share your frustration. It's very hard to get the facts. They'll state "automatic", but obfuscate whether DSG, DCT, Powershift, EDC, CVT, automated manual or torque converter. They are deliberately sparse in detail and heavy on sell, designed to push you into ordering a car. (The Up is automated manual and not recommended, so you made the right choice.)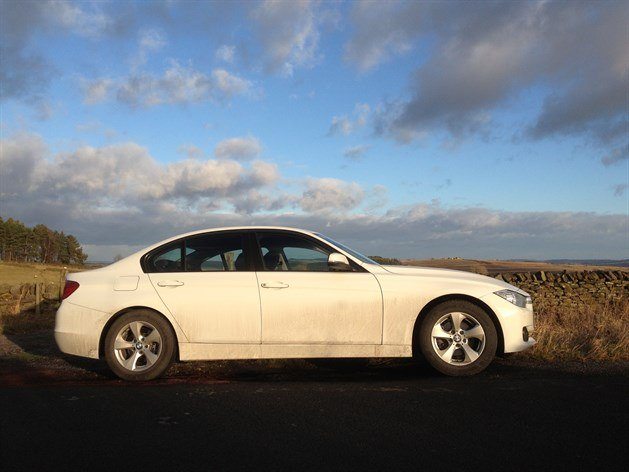 Back to basics
My stepson is close to a deal on an ex-fleet 2014 BMW 316 ES 2.0D, 17-inch alloys, with 47,680 miles, price £9,980. He's been offered £1,800 as p/x for his 2011 1.2 petrol Corsa. What are your thoughts, please? And is the BMW likely to have run-flats?
GR, Warrington 
I don't recommend base model 316EDs because, though extremely economical in theory, they are underpowered and need to be driven slowly to get the best economy. The 320ED is much better. I once managed 84mpg over 250 miles and averaged 63mpg over 8,000 miles. But the price looks about right and the p/x deal about right. I just would not want this car. More here: /carbycar/bmw/3-series-f30-2012/good/ BMW 16-inch tyres are standard tyres. 17s will be runflats.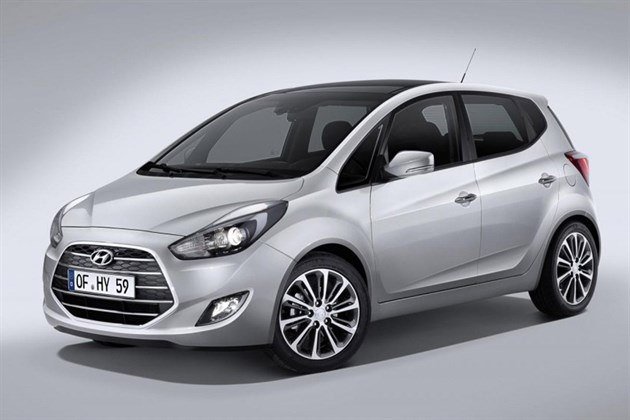 Time for a change
I need to replace my 14 year old Golf Mk V 1.9 TDI. My wife and I are retired. The Hyundai ix20 with 1.6 petrol engine is on offer at an attractive price, but I don't know much about the engine or fuel economy. The Suzuki Vitara with a 1 litre turbo petrol engine has also attracted our attention, but I don't know too much about Suzuki or which would be the best model to consider. Suzuki also makes a Baleno model but for some reason I've not seen them on the road or in car parks in our area. Any thoughts please?
MH, via email
The Hyundai ix20 and KIA Venga are near the end of their production life, but are very good little cars. Easy to get in and out of, easy to see out of and with a flat load deck. The KIA has a 7-year warranty; the Hyundai a 5-year warranty. See: http://www.honestohn.co.uk/road-tests for tests of KIA Venga, Suzuki Vitara 1.0 and Suzuki Baleno.
Forest grump
I bought a new manual Discovery Sport in Sept 2017 from a JLR dealer, to whom it has gone back on several occasions. One really annoying problem is a vibration from behind the centre of the facia that occurs only at around 1,500 rpm when the engine is under light load. It is most evident in 2nd, 3rd and 4th gear and, as I live in the middle of the New Forest, with narrow roads, cattle and ponies and maximum 40mph speed limit, this becomes very tiresome. It is not over-loud, but I am aware of it, and it is a real annoyance. Despite an early diagnosis from one of the mechanics (sitting in the car), that it was probably due to an air conditioning pipe (as he had a prior similar case), the dealer has not been able to fix it. What can I do to insist it is sorted? 

NB, via email
Very difficult to force a supplying dealer to fix a rattle. Even if you took him to Small Claims, the judge might dismiss your complaint as "trivial". Best not to drive at 1,500rpm anyway, especially in a Disco Sport Ingenium diesel because at that engine speed the DPF will not passively regenerate. Best to hold it in lower gears to keep the engine speed around 2,000rpm.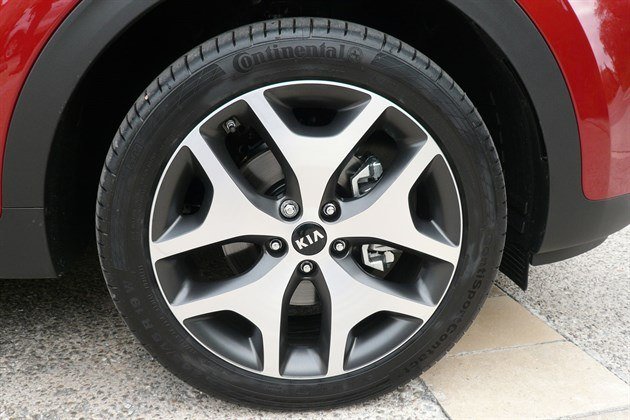 Size matters
I own an excellent 2017 KIA Sportage 1.6 petrol GT line, which I bought on your advice. I live in a rural area where the roads are poor in winter and I need it for commuting. The car has been brilliant in all weathers , but the 19" alloy wheels and thin profile tyres are an irritant. Would you recommend a smaller steel wheel with thicker tyres for winter, as they do in the continent?

LH, Preston
Switch to 17-inch wheels and fit Michelin Cross Climate 225/60 R17 103 V XL tyres.
Smashed and grabbed
Regarding buying your write-off from the insurer, some seven years ago, a kind gentleman ran into the back of my 99S MX-5 which was then declared to be beyond economic repair. I took it to Autolink of Southampton, (a specialist MX-5 non franchised garage who had looked after it for years; highly recommended) who sold me the necessary parts second-hand. The insurers  paid me £1,800 and returned the car. I then took it to a local body repair shop. End of  story was that I ended up with rather more than £500 in my pocket and got my car back, looking very smart. The downside, I gather, is that once a car has been written off, its second-hand value is reduced regardless, but, as I have now had it for 17+ years this is of no consequence. And anyway, I have no intention for selling it for the foreseeable future.
EP, Southampton
Lots of people do the same thing. But I received a strange story last week of an insurer that insisted in repairing a car even though the cost of the repair was twice the value of the car.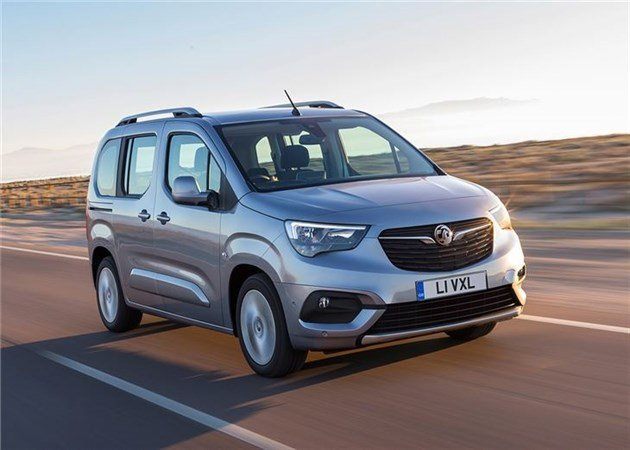 What's what?
I have a 2014 Citroen Berlingo. Towards the end of 2018, a new version was announced, but nothing happened. Then, in January 2019, massive publicity for the new Vauxhall Combo. This looked very much like a Berlingo so I went to the local Vauxhall dealer and sure enough, it was an updated version of my Berlingo. One of the reps mentioned PSA, so I looked up 'PSA Cars' in Google to find that PSA now owned Opel/Vauxhall and Citroen. Basically, what will I buy when I buy a car these day. What engine is in the Combo?
PW, via email
PSA Group hoovered up GM Europe. The Vauxhall Crossland X is a Peugeot 2008/Citroen C3. The Vauxhall Grandland X is a Peugeot 3008 in a bland body. The Combo is the same as the Peugeot Rifter, Citroen Berlingo and Toyota Lite-Ace. Has PSA 1.5HDI engines with 100 or 130PS, or 1.2 PureTech with 110 or 130PS. Also, the option of a brilliant 8-speed automatic transmission. And they come in two lengths, the longer of which offers a colossal load bay. Tests here: /road-tests/peugeot/peugeot-rifter-2018-road-test/ and here: /road-tests/vauxhall/vauxhall-combo-life-2018-road-test/ Bit more about the Berlingo that has a useful slide-through cab here: https://vans.honestjohn.co.uk/van-reviews/citroen/berlingo-mpv-2018/
Underage drivers
Regarding  your reply regarding driving lessons for his 16-year old grandson may I suggest: Pathfinder - under17driver.co.uk, which holds intensive 4/5 courses around the country. And under17-carclub.co.uk / both are under the umbrella of The Under17 Car Club Charitable Trust and offer value for money compared with commercial organisations being totally run by volunteers . 
AC, via email
Thank you for the tip. You were already in our Young Driver Training FAQ: /faq/young-driver-training/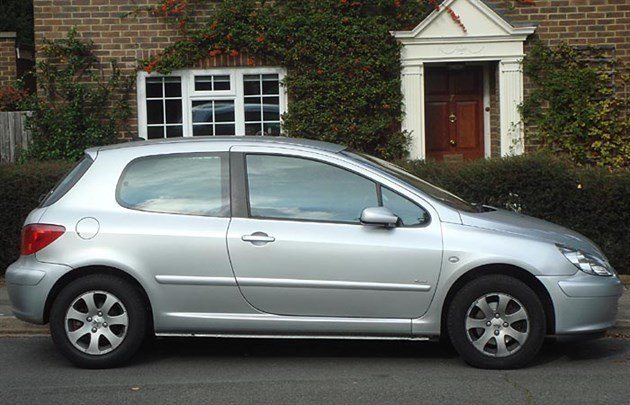 Leaving it behind 
I'm going away for business, which will mean leaving my car in an underground carpark open to one side (but secure) for 3 - 4 months duration. The carpark has a slight undulation. It is best to leave the handbrake on or off? In gear or out of gear? do I need to disconnect the battery? Best to leave it with a full tank of fuel or less full? Would I need to add additives to the fuel? Anything else I should be considering? And on my return what would be the best way to coax it out of hibernation? It's a 2007 Peugeot 307 diesel.
LW, via email
Overpressure the tyres. Best to give it an oil and filter change before you put it away. Take it for a 30 mile drive and put it away warm. Chock the wheels with bricks or wheel chocks. Handbrake off. Leave in 1st gear. Find out if disconnecting the battery loses any essential codes (such as the radio). If it doesn't, disconnect the battery. Also remember the car has to be continuously insured and taxed or on SORN for the duration.
Off the record
I owned a Mercedes 350CLS for 4 years and always had it serviced by Sytner of Milton Keynes. When I came to sell the car, the purchasing dealer (BMW) wanted proof of a full service history. He was unable to get one from Mercedes. I contacted Sytner. They refused to give me a print-out, but put me on to Mercedes. I was asked to send a photo of my driving licence and the second page of the V5C. I did. No response. I chased it twice, telling them on the second occasion that I would contact the press unless they had the courtesy to reply to my emails. No response. Happily, I was able to dig out the paper bills for all the services and the trade-in proceeded, no thanks to Mercedes. If Mercedes is no longer going to stamp a book as they used to do, it is surely wrong of them to try to stop owners buying non-Mercedes replacements by refusing to co-operate with the provision of such essential information. Perhaps your readers should be made aware of the need either to keep the paperwork or not a buy a Mercedes in the first place.
NR, Studham
That should never have happened. The servicing dealer should have readily furnished you with a print-out of the car's service history from Mercedes Benz central records. If this isn't happening generally, then the advice has to be do not buy a new or used Mercedes-Benz.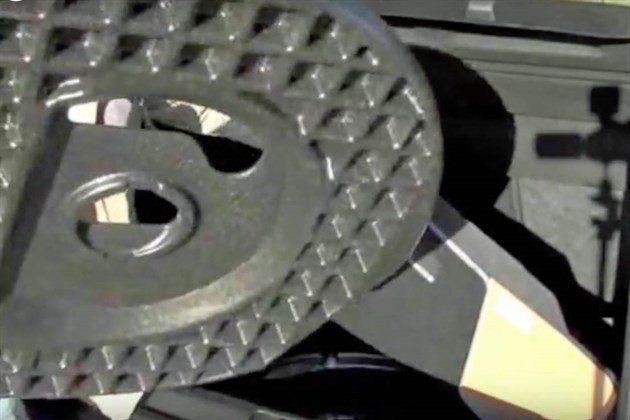 Going spare
I have bought a 2011 Yeti 1.8 four-wheel drive without a spare wheel, which I now wish to acquire. The road tyres are 225/50R17. I have read various Yeti forum websites and there is conflicting opinion as to whether or not a space saver wheel/tyre is a good idea for 4wd as it can affect the drive system. If I get a full size wheel/tyre it will take up a lot of room in the boot, as the well for the wheel is very shallow. My local auto parts shop is having difficulty getting the recommendation from his supplier as the supply of a spare wheel  was not a standard part for this model. This makes little sense to me as I know many VW group cars have the supply of a spare on new cars as a possible option. Please can you give your opinion on whether or not I would be wise to acquire a space saver in order to retain a bit more boot space and of course save weight?

LK, via email
Using a mismatched or space-saver wheel and tyre will eventually damage an automatic AWD system, but using it for emergencies (no more than 50mph no more than 50 miles) should be okay. Remember, roadholding, steering and braking will all be adversely affected, especially in the wet.
Crashing into yourself
I recently reversed my Transit pick-up into my stationary Jaguar saloon, causing expensive damage to the Jaguar but none to the Transit. Each vehicle is comprehensively insured, but with different companies. My Transit insurers refuse to pay out for the Jaguar damage, insisting that I must claim on my Jaguar policy thereby losing a hefty excess and causing other difficulties. How can this be fair? Can you explain what is going on here? It seems that I am being unjustly penalised for being the owner of both vehicles, in these circumstances. I am obviously at fault but I was not driving the Jag.
DW, via email
Tim Kelly of motorclaimguru.co.uk explained: It is a principle of insurance that you cannot be a claimant and insured on the same policy. They(insurers) advise you cannot be a third party on a policy you have as you are "benefitting" from the claim. They see it as a "potential" fraud. You can try speaking to your own insurers on the JAG, and see if they would be willing to pursue the claim against the insurers of the transit. Extremely doubtful they will, but always worth a phone call. Though your Transit insurer is correct in the advice they have provided.
Click to Honest John's Motoring Agony Column 04-05-2019 Part 2
Comments
Author

Honest John
Latest