Honest John's Motoring Agony Column 27-04-2019 Part 2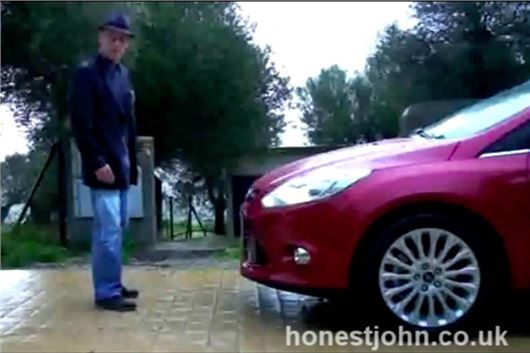 Published 26 April 2019
Click back to Honest John's Motoring Agonies 27-04-2019 Part 1
Grand slam
I have a 2015/65 VW Golf with city braking. I don't think it has ever been activated out of need, but sporadically, as I am about to pull away the brakes have slammed on. There will be nothing in front of me; it can be in any weather and the car can go for weeks or even months without it happening and then it does it again, possibly, as on the last recent occasion, 3 times in one day, but not one after the other and then not again for days or weeks. There seems to be a split second as I'm about to move that it feels like the ABS is engaged which makes me think it is not the 'brake hold' not releasing or reapplying itself after releasing. My local VW service garage has checked it over a couple of times and even done a software update once but says it is not a known problem. I worry that one day the vehicle behind me may not stop.
NW, via email
Lots of reasons have been given for spurious applications of VW's radar controlled autonomous city braking. One was a crisp packet blowing across in front of the sensor. I'm starting to think that another cause might be low flying birds, such as blackbirds. Some of these systems can be relied upon. I have filmed myself stepping out in front of a Focus and a Mazda 6 with city braking and lived to tell the tale. The system has been in some Focus models since 2011.
Blagging rights 
A few years ago, I was made redundant and also took early retirement and had a tax-free lump sum. So, I could afford to buy a very nice vehicle, if I want to. I actually have two vehicles: a 2010 Honda Jazz, which I have had from new, and a 20-year old campervan. I live in the countryside with my drive in front of my house. I am actually afraid to buy an expensive vehicle. I could buy a new campervan for sixty grand or I could buy a nice expensive SUV, but, these days, I would be scared of a lowlife breaking into my house to get the keys. I know someone who it happened to: thieves broke in to steal his BMW and because he refused to give them the keys, they shot him in the leg. Add that to the fact that I feel that modern vehicles are not as reliable as the old ones, where is the incentive to buy a new vehicle?
RO, via email
You're making sense. A smart way to discourage theft is to have things that no one wants to steal. We also have a battered 2010 Honda Jazz with 179,000 kilometres on it. (Though I'm convinced the Mk II Jazz 1.5iVTEC 120 with 5-speed torque converter auto was the best designed small car ever built, if you forget suspension and ride quality.)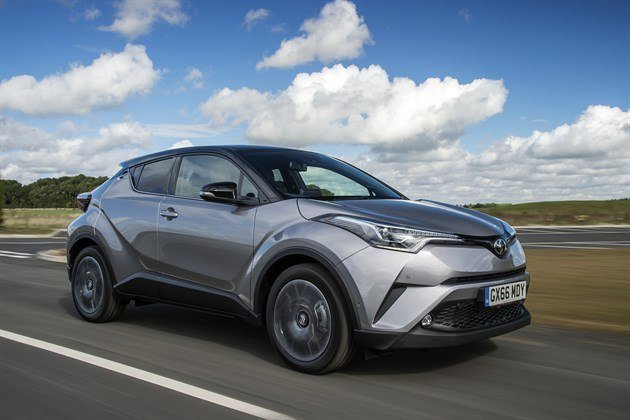 Eco worrier
Could you please give me some advice on the most fuel efficient automatic to buy out of these: Peugeot 2008; Citroen C4 Cactus; Mazda CX-3; Toyota C-HR Hybrid. I make long motorway drives as well as lots of short runs round town.
DS, via email 
In Real MPG (/real-mpg/), readers are averaging: Peugeot 2008 1.2 Puretech 110 EAT6: 42.2mpg; Citroen C4 Cactus 1.2 Puretech 110 EAT6: 38.4mpg; Mazda CX-3 2.0i 6-speed auto: 41.2mpg; Toyota C-HR hybrid: 57.6mpg. So I guess the C-HR hybrid wins this economy run.
Total wiper-out 
With many cars now fitted with rain sensing automatic windscreen wipers, there is a real danger of causing serious damage to the wiper motor and wiper mechanism if they are left in auto mode during very cold or snowy weather. The most dangerous time is on start-up when the windscreen is covered in ice or snow, the stresses on the motor and wiper mechanism are enormous and could potentially cause expensive damage. Do any vehicle manufacturers have wipers that reset to the off mode at the end of a journey to prevent accidental damage in very cold start up conditions?

JD, via email
On most cars the default is off. But what drivers do where these conditions last for months is they flip their wipers off the screen so they are sticking in the air. I first noticed this at minus 10C in Austria and thought very sensible. They also do it in Thailand at plus 40C to stop the wiper blades melting onto the screens.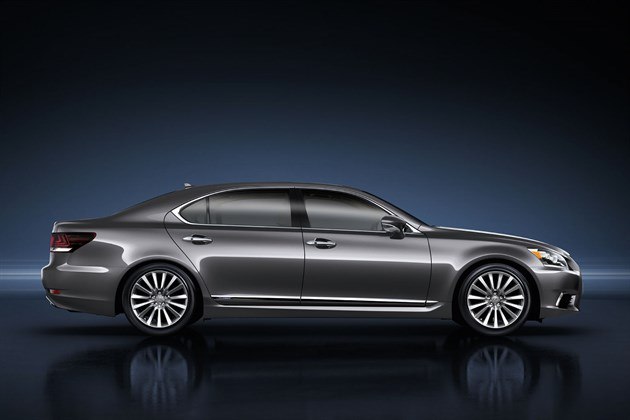 Lexury lifestyle
Since 2015, over 19k miles, I've enjoyed my reliable 2009 33k mile Lexus IS250C coupe convertible and love my 2003 72k mile SC430 V8 open tourer. I've long wanted a V8 limousine and can buy a 2007 LS460 with 83k, full Lexus service history and Lexus 14 month warranty for what I get selling the IS250C. I think an equivalent MB S500 would be far less reliable than the LS460. At less than 8k miles a year, I can live with higher fuel, maintenance, insurance and tax costs, since cars are my relaxing hobby. We also have a 2013 62k mile VW Touareg for peace of mind. What would you suggest?
MK, Sussex
Not a bad idea since you will be keeping the SC430 for fun in the sun and that is now approaching 'classic' status. Toyota/Lexus might even be interested in it for their own events. However, you might find you enjoy the LS460 so much you'll end up making excuses to take holiday trips in it and could find yourself driving more than 8,000 miles. We tested the LS600 here: /road-tests/lexus/lexus-ls600h-2007-road-test/ Feedback LS600h here: /carbycar/lexus/ls-600h-2006/good/ LS460 here:  /carbycar/lexus/ls460-2006/good/ (Worth noting the bit about the transmission heat exchanger.)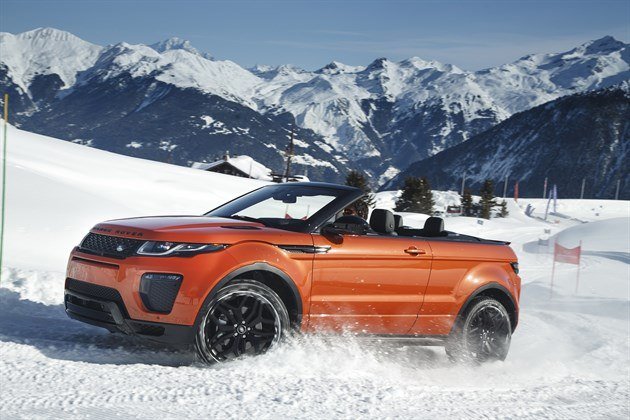 Closer to the sun 
I am 75 years old and, following a knee replacement operation, I decided to buy a 'sports car'.  I had owned a Triumph Spitfire then an MGB in my twenties. I bought an ex-demo 2015 Porsche Boxster automatic with PDK in July 2015. It has been very reliable, has many extras and I have really enjoyed driving it. particularly last summer.  My problem is that my wife does not like travelling in the car as it is so near to the ground compared to her Q5 and she feels vulnerable. As a result I have done less than 15,000 miles (the car has just over 19,000 miles) and my weekly mileage is reducing. As a couple, we do around 10,000 miles total  per year. I feel my car is being wasted sitting on our drive and I am looking into changing it. I am not a boy racer needing a fast car but I do like soft top motoring. My son suggested an Evoque convertible, which seemed a good idea until I discovered that only diesel engines are now available and my driving does not justify a diesel. My most frequent journey is 13 miles each way along a motorway to the golf club and the occasional 80 miles each way motorway journey. Any suggestions for a replacement car would be appreciated. 
RB, via email 
The Evoque convertible (now discontinued) was the only high riding convertible apart from something like a Jeep Wrangler, which your wife probably wouldn't like for other reasons, and older Suzuki Vitara and Jimny soft tops. I think you are both going to have to compromise into something like an Audi A5 or A3 cabrio or a BMW 4-Series coupe-cabrio, or a Mercedes C-Class cabrio. Not as sporty as the Boxster, but not as low and you still get the wind in your hair and a suntan.  A complete oddball is a Smart ForTwo Roadster, which gives you the height and is easy to park but not a lot more besides.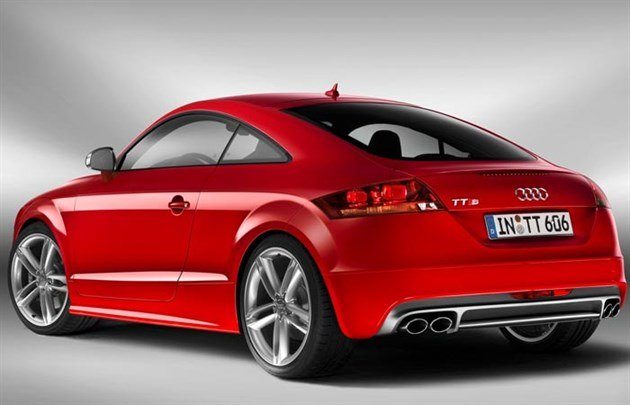 Camshafted
I have a friend who has a 2013 Audi TTS with 65,000 km. The car was purchased second-hand in 2015 with 19,700 km. The engine ran fine until recently.  When the engine was examined the dealer found that the cams were all pitted - see attached photos. Nothing else was determined to be defective. The dealer and others say that this is a rare occurrence. The dealer claims that an improper liquid must have been used yet no other parts were pitted. The car has been properly serviced and so should Audi not bear some responsibility? Both Audi in Germany and the dealer (in Luxembourg) are not interested in assuming any liability. Do you have any advice as to the cause, what is the best course of action, and how to prove some liability?
DL, via email
Like the VW Golf GTI Edition 35, while other post-2009 Golf VI GTIs and Audi TTs got the EA888 chain cam 2.0TFSI engine, the more powerful 272PS TTS kept the CLDG EA113 2.0 engine, which is belt cam. These engines could suffer coking up of the inlet valves and also an oil consumption problem so it is possible that a former owner tried some engine cleaner or an oil additive and that's what caused the problem.
Personal natter
I had a small no fault accident last May. Mine and the liable party car was insured by the same big insurer. They dealt with the repair very efficiently. However, I am still receiving regular unsolicited spam calls on my phone relating to the accident offering me free legal advice on further possible injury claims. They knew the date and crash location. The Insurer was the only party with my personal details to pass to a third party. They denied a data breach. However I am told that there is a practice to sell such data on. Do you have thoughts on this and is this normal practice?

RE, via email
Someone sold your data. Under the Data Protection Act, never mind GDPR that succeeded it, you can demand of anyone who contacts you using such data to supply you with every piece of data they hold on you or face punitive action by the Information Commissioner. Of course, if they are operating from the other side of the World, not much chance of that. Just do what I do. Use an expression that begins with the same letters as 'Foreign Office'.
In the dark
I am very pleased with my Volvo XC40 T3 momentum. The only shortcoming is the lack of any courtesy lights in the back. This makes putting on seatbelts for my five-year-old and family members difficult in the dark. I asked Volvo if they could retrofit something but the answer was no. Any suggestions?

DC, Wakefield
You can get a rally navigator's map light on a flexible stem that would plug into the accessory socket. Obviously you'd have to remember to switch it off again everyone got out or it would drain the battery. Google <Rally navigator map light>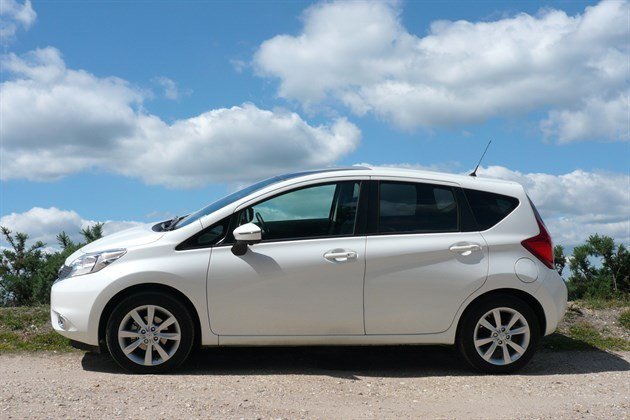 Nissed opportunity 
Do you have any comments about the reliability, etc. of the Nissan 1.2 DIG-S engine as fitted to the Note and other Nissan Models, or is one better off with the normally aspirated 1.2 engine (and £20 Road Tax)?
ST, via email
Not very good generally: /carbycar/nissan/note-2013/good/ Same engines in Micras: /carbycar/nissan/micra-k13-2010/good/ Better to get a Honda Jazz.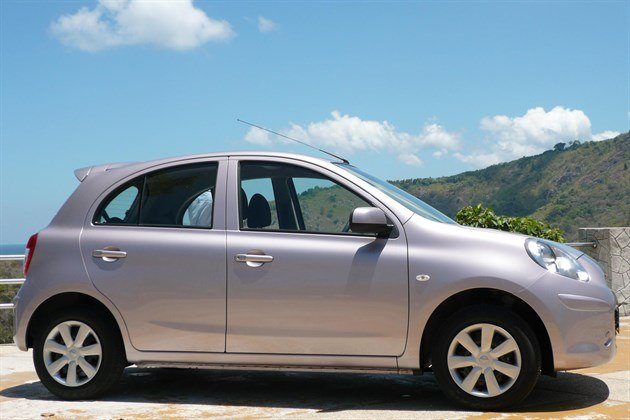 Double de-clutched
My car is a previous model Nissan Micra, bought new on 31-3-2017. Just before Christmas, with only 3,400 miles on the clock, without warning, it suffered a complete clutch failure and burn-out, leaving me stranded. Nissan refused to pay out under warranty, saying it is my fault because of the way I drive. I have been driving since 1968. I was charged just over £1,000 to have it repaired. In my long career, I have had only one other clutch failure: a few years ago in another Micra of similar age and mileage, when the company accepted liability. I contacted customer services, but had no joy, and now wonder if there are any other options for me to get at least some of my money back. After about 25 years with Nissan I feel very badly treated by the garage.
AB, Stockport
If you want evidence that this is a common failure on the K13 Micra, see 13 failures recorded here: /carbycar/nissan/micra-k13-2010/good/ I would confront the supplying dealer with this list of failures and suggest that he either comes to an amicable settlement with you or meets you in the Small Claims Track of the County Court where you will sue for your money back in full on the grounds that the car was supplied "of unsatisfactory quality". See: /faq/consumer-rights/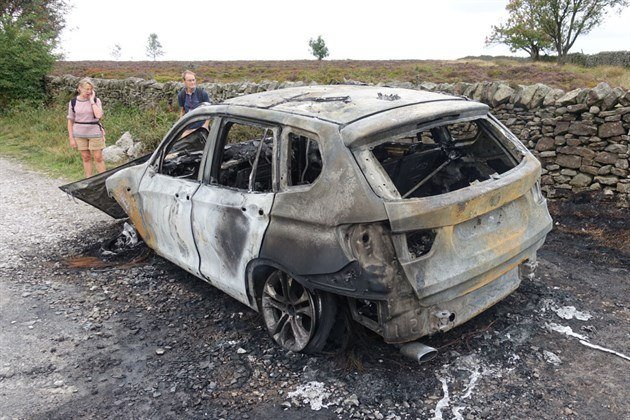 Burning issue 
I thought you might be interested to learn about my current saga concerning BMW and the vehicle safety recall. I drive, not currently as it has been confiscated, a 2014 BMW 330d xDrive Luxury automatic with 43,000 miles. Before Christmas I received a letter from BMW advising me that it needed to be recalled and checked to ascertain if the EGR cooler needed to be replaced.  It was a few days before I contacted the BMW garage for an appointment for the car to be checked. It was also about time the car was serviced as, according to the reading, this was due in about 1,200 miles and by mid-January.  The receptionist advised me that as I could not smell any gas it would appear the car did not need immediate attention, so leaving it to the end of January for the check and service was sensible and a loan car was not available until 23 January anyway. I was happy with that. On delivering my car on 23 January I had the usual chat with the receptionist who then advised me that it could be a few days or even weeks before the parts were available if a leak was detected. Off I went in the daily loan car, a MINI, OK for the day. The garage phoned me in the afternoon to say my car had failed and that they would be keeping it until the parts arrived, which could be days or weeks. I was surprised that they should retain the car without warning, but was told they would hire me a replacement through Enterprise.   was somewhat taken aback at this sudden loss. I said I would require an equivalent car as a hire vehicle from the BMW fleet. They told me that the car that was equivalent was a Ford Focus or a vehicle similar to that. After a discussion they told me it was an equivalent "size" car. I could not have a BMW as Enterprise did not have any 3 Series that I considered appropriate. In addition my car was out of warranty and therefore it felt that BMW considered me a second-class citizen for driving an old car. I responded that my problem lay with the garage and not Enterprise and did BMW, which I thought was a marque of some repute, consider their cars useless after 4 years and 43,000 miles.  I said I would keep the MINI but was told that was a daily loan car and needed to be returned otherwise the insurance would be invalidated. I then returned to the garage and the receptionist managed to lend me a 1 Series. Totally cheesed off with the service I had received I wrote to the MD of the dealership and two days later received a reply from an assistant to say they would look to fast tracking the parts or reappraise the hire situation after consulting BMW. So far further prevarication and nothing. I cannot believe that BMW would not have prepared for this demand for the parts and shipped more over as they must have realised what the demand would be by the number of letters sent out. First have you heard about this apparent problem with the spare parts and the time it will take to clear, plus the situation with hire cars. What do you recommend as my next move?
RR, Oakham
There are two recalls for this issued in November and December 2018. They affect between 165,000 and 250,000 BMWs in the UK alone and it is a Worldwide problem, which explains the shortage of replacement parts. BMW will not admit to the reason why they will not release your car, but it's in case it catches fire and burns out, as a few already have. See photo attached and also the carbycar entry that details the recalls: /carbycar/bmw/3-series-f30-2012/good/ We've been onto this for some time: /news/honest-johns-motoring-agony-column/2018-12/honest-johns-motoring-agony-column-08-12-2018-part-2/ And: /news/owning-1/2019-01/recall-for-fire-risk-bmws-delayed-due-to-parts-shortage/ You wrote to me on 5th February 2019. By mid-March 2019 the parts were coming through and cars were being repaired.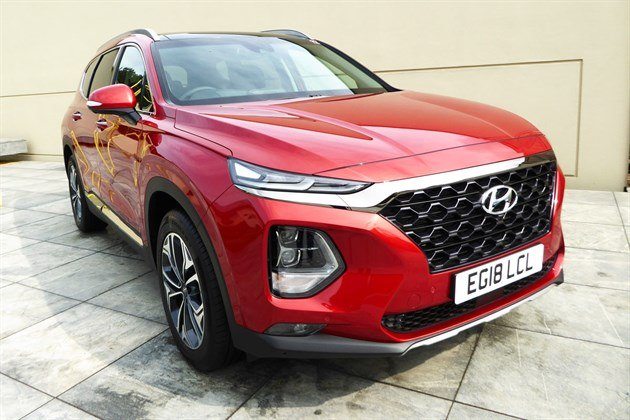 Must be choking 
I have a Euro 6 2019 Hyundai Santa Fe auto delivered late December 2018. The car has done 1,100 miles so far on a diet of extra urban 15mile commutes at national speed limit and 30mph urban roads plus a few long runs. I'm following your run-in advice and regularly hitting higher revs. The DPF warning light started to flashing during a 90-mile motorway run at 70mph. The dealer advised to follow regen cycle. The light went out for 20 miles but has come back on. I'm driving the car no differently from a Euro 5 Touareg that did 38k without an issue. The car has already been back to the dealer once (no courtesy car and they scratched it) and I'm beginning to lose patience. Is this more likely to be a defective DPF system issue at such low mileage? The dealer advises it's not uncommon but I don't believe him. Would welcome your view.
SB, via email
Your EU5 was obviously not WLTP compliant, but a 2019 Santa Fe has to be so this will be something to do with what had to be done to make the engine WLTP compliant. Simply reducing NOx emissions actually creates more soot so other things need to be done. Maybe the DPF is not passively regenerating. Maybe there is something wrong with the SCR AdBlue system. Have you noticed any rise in the level of sump oil in the engine? That would indicate that fuel is being post-injected into the engine to actively regenerate the DPF but these active regenerations have not been completed.
Top of the Pops
We have to order our next car on the Motability scheme in a couple of months. We have found two that would suit our needs, but are undecided which, as they appear to have similar specs, etc., both auto 2.0litre petrol: VW T-Roc and Volvo XC40. I would appreciate your advice on this choice.
LS, via email 
If you can actually get an XC40 petrol auto without a very long wait then that's what I would go for, but check the delivery date. If you can't get one in time and can get the T-Roc, go for that. (Demand for the XC40 has been exceeding supply.) A more modest but likable choice with a lower upfront payment is the new VW T-Cross: /road-tests/volkswagen/volkswagen-t-cross-2019-road-test/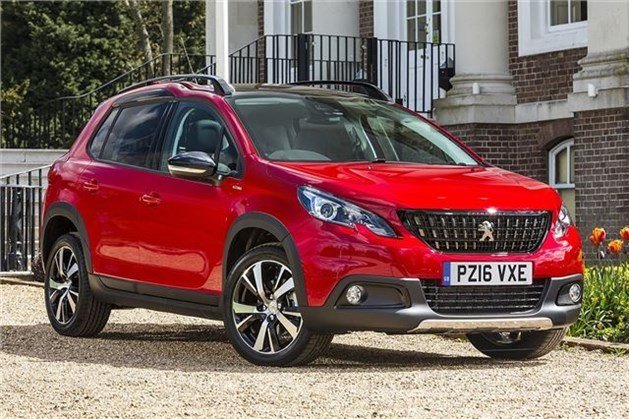 Future proof
I have a 2009 Peugeot 207 1.4 70HP Diesel 3-door manual with 125k miles on it. I'm hoping to keep it ticking along for another 24 months to build up 2 years NCD before getting a nicer car. Then I will be looking to replace it with something newer with a budget of £10k max, preferably with finance, over 2/3 years. Anything 2010 or newer come 2020/21 is the idea. In terms of size I want the next size up: Golf/Astra/Focus. What's the best option for a potential of 5 years ownership doing 5k miles a year, predominantly short journeys. I'm sorry, but a Honda Civic or KIA are out the question as I can't warm to the styling. 
RC, via email
By that time, possibly a Peugeot 2008 1.2 Puretech 130 with Grip Control. Nice to drive, economical, and brilliant in the winter. A problem arose in a small way with the engine spark plugs, but so far nothing widespread.
Click back to Honest John's Motoring Agonies 27-04-2019 Part 1
Comments
Author

Honest John
Latest