Honest John's Motoring Agony Column 06-04-2019 Part 1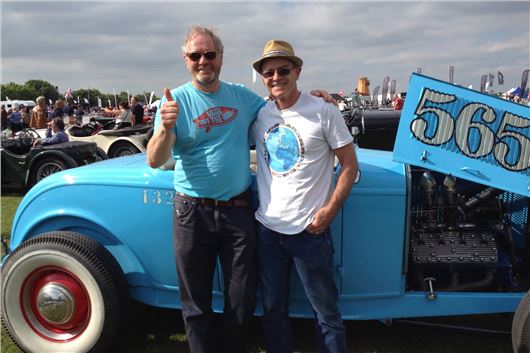 Published 05 April 2019
This week's Highway to Heaven scales new heights, gets crunchy on the inside, disintegrates and in part 2 gets electric, has its chips, gets two wheels inside and pedals quite a bit more.
As usual, emails to Honest John should be addressed to: letters@honestjohn.co.uk  Please try to keep them as short as possible.
Trouble and strife
My wife has had 3 Nissan Qashqais as she likes the high driving position and versatile load/passenger carrying capacity. She changes her car every 3 years before the warranty expires and is planning to change again this year. She has a 1.2 litre petrol automatic NTEC Plus and, left to her own devices, will buy another one. She covers about 6,000 miles a year. However, I am not happy with the gearbox, and lack of performance, and I wonder whether we should consider alternatives. The Peugeot 3008 looks attractive, or the Audi Q5. Perhaps the Jaguar E-Pace. What advice would you give?

DM, Kent
The 1.2TCe has now been replaced with a new 1,332cc engine shared with Mercedes-Benz, Renault and Dacia that is much better with plenty of torque from low rpm which makes it very pleasant to drive. Also the xTronic CVT has been replaced with Renault's dual clutch EDC transmission, tested here in a Renault Kadjar: /road-tests/renault/renault-kadjar-ii-2019-range-road-tes/  The Peugeot 3008 is brilliant and now comes with an 8-speed torque converter automatic transmission. The new Citroen C5 Aircross is not to be ignored either. It has the benefit of three separate full sized rear seats, like the C4 Space Tourer (photo).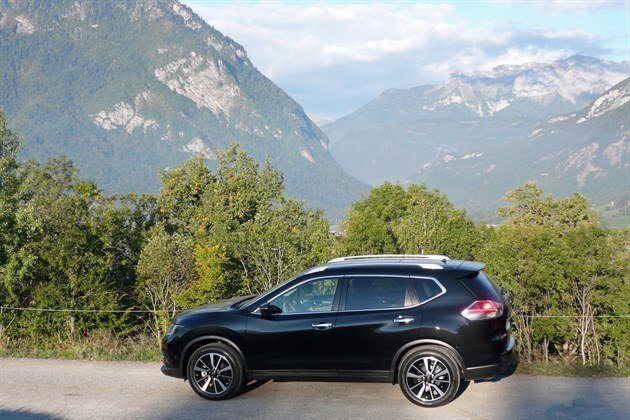 Crunch time 
I have a Nissan X-Trail 2-litre turbo diesel, purchased new in April 2018. From new, I have noticed that the gearbox is dreadful. It is very lumpy, sometimes difficult to get into a gear and sometimes difficult to get out of a gear. It is so unfriendly that my wife, an experienced driver, will not touch the car. I have complained to the supplying Nissan dealer who said he has checked the car and there is nothing wrong with the gearbox. He refuses to have another look at it. I am a vastly experienced driver, having owned many cars over many years and having driven scores of police cars for over 20 years.
JD, Barton on Sea
In that case you have a rogue gearbox. I drove a Renault Koleos 2.0DCI 177 4WD manual, which is the same thing as an X-Trail, for a year and 15,000 miles with no problems at all with the manual transmission. In fact it was so good and so slick ('block changes' no problem) that I don't think I ever even commented on it. So for sure, if, as a police driver for 20 years, you think there is something wrong with it, there is something wrong with it. If you are pals with your former police fleet manager, see if you can get him to check it out.
The pits
I took my 2 year old 25,000 mile Skoda Yeti into the dealer for a check-up and was shocked to be told that the rear brake discs were badly corroded and worn and need to be replaced. They quoted £320. I have checked on owners club web sites and found that this is an recurring issue reported by Skoda owners of vehicles around 2 years old. I believe that this problem is a result of faulty material (which is covered by the warranty) and not through wear and tear. Do you agree that the dealer should replace the discs under guarantee? As a side issue, I spoke to a local garage mechanic who suggested that corroded rear discs were not a safety issue as 90% of braking is done through the front brakes and he did not advise me to have them replaced.
BC, via email
Yes, I agree. Brake discs are fairly shocking quality on a lot of VAG cars and have been since the 1980s. I had to replace them at 2 years old on Golf/Jetta Mk IIs. Worst of all on Skodas. Photos here: /carbycar/skoda/yeti-2009/good/ If they are pitted with rust they need to be replaced. If the corrosion is merely superficial, they don't.
Disc-gutted of Bury
My daughter lives near Bury St. Edmunds and 2 years ago (with parent help) leased a new MINI Cooper D from the local dealer. It is on a 3 year PCP for 20,000 miles per year. At the time of arranging this, I insisted she include the servicing package to cover the 3 years/60,000 miles so that, coupled with the car's, guarantee she would not incur any 'nasty' expenses, other than tyres and brake pads. Last Friday she collected her car from the dealer after its second (40,000) mile service and was presented with a bill for over £300 for new rear brake discs. When she questioned this, she was told that it came under 'fair wear and tear' and that it happened on MINIs. If this is the case, then surely every moving part: engine, clutch, suspension, etc. would not be covered. I fully understand consumables: tyres, brake pads, but brake discs after 40,000 miles? Could you please give me your view on this situation as she is not the most forward of persons to fight her corner. So before I get involved by email from Spain I would like your take on this. 
DE, Spain 
40k miles is a fairly decent life for rear discs these days. They've done better than on the 25k mile Skoda Yeti (above). Because they are bare metal and a fairly soft iron alloy they are subject to continuous corrosion, usually overnight, and because 90% of a cars braking is at the front this doesn't get cleaned off unless some very heavy braking is undertaken. Rear disc life on a VW, Skoda, SEAT or Audi is about half that of a MINI.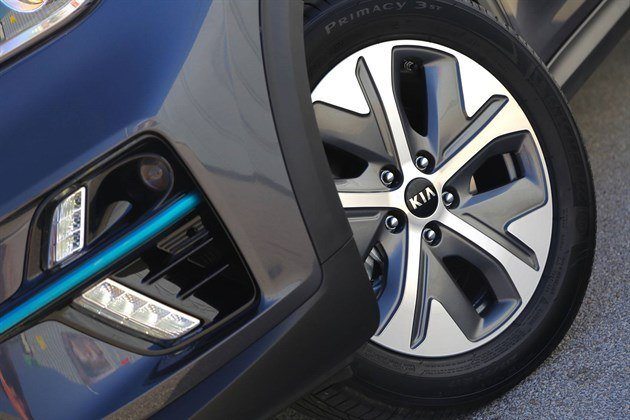 Tyre burner
I have a 2-year old KIA Niro 3. I anticipate that it will need new tyres soon. The existing tyres are Michelin Pilot Sport 4, 225/45ZR18, on alloy wheels. I had understood that these tyres are 'low friction' - to improve fuel consumption, but I noted that Niro 1 and 2s had better fuel economy, which I rightly or wrongly assumed to be due to different tyres and wheels. I drive about 12,000 miles a year, and the majority of my journeys are 60 mile round trips, with some frequent local journeys thrown in. Over a full 12 months of ownership I achieved just over 54 mpg of careful driving, to maximise fuel economy. I perceive 3 options, (there may be more) hence I would be most grateful for your help and advice :- Fit straight replacements for these Michelin tyres; Fit Cross Climate tyres; Fit smaller wheels and deeper profile tyres. (This seems expensive - so I would hope for a minimum 2 year payback on the capital cost.) Which solution and tyre choice would you recommend and why? Would I need to advise my insurer of any of these changes?
RE, via email 
There are two wheel and tyre sizes for the Niro: 205/60 R16 92 H and 225/45 R18 95Y XL. Both are available as Michelin Cross Climates that will make the car better in snow, etc. and both will improve ride comfort because the tyre compound is more compliant. With 225/45 profile the ride improvement will not be nearly as great as with 205/60 profile; maybe hardly noticeable at all, but they will still be better in snow than the tyres you have on. The alternatives for economy are Michelin Energy Savers, but these need higher pressures and ride hard whatever the profile. If you swap size for size there is no need to check with your insurer. If you want to swap to 16s on 16-inch KIA wheels you need to clear this 'modification' with your insurer because 205/60 R16 is still a standard size for the Niro.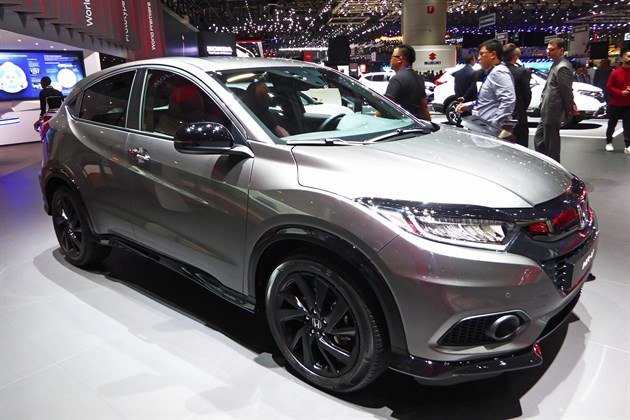 Re-Volving doors
I took your advice about replacing my old Volvo and went to look at a Mazda. The CX-3 SE-L Nav seemed nearest to what I wanted; a very attractive car, but felt cramped for size, especially the boot. The car that has really taken my fancy is a Honda HR-V 1.5iVTEC CVT auto. Price is not much different, except for rip-off for unavoidable metallic paint. I haven't had a test drive yet, they're looking for an automatic (this is the North East). Perhaps it may be rather sluggish? Importantly, please, is it a reliable automatic that you can recommend?
SC, Yarm
The delay in finding one will be because a revised HR-V was on the way so stocks of the existing model were depleted. The new one, now Japanese built, with the same 1.5iVTEC turbo engine as the Civic gets here this month. It's a practical choice. I ran one for a year: /carbycar/honda/hr-v-2015/history/ and /road-tests/honda/honda-hr-v-2015-range-road-test/ and /our-cars/honda-hr-v/  The CV-T transmission  on the original HR-V could give the impression of the engine overtaking the car, but it is much better in latest gen Hondas. New 182HP HR-V Sport tested here: /road-tests/honda/honda-hr-v-sport-2019-road-test/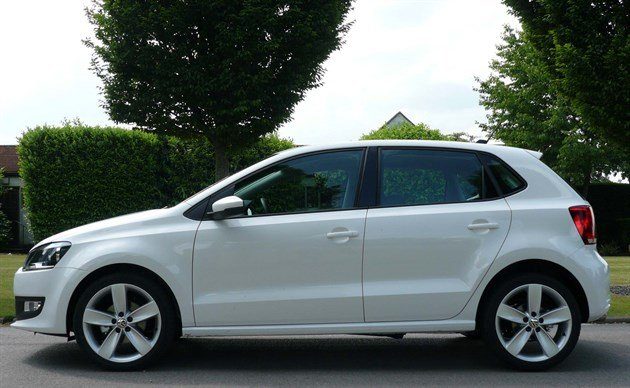 Little right charger
My VW Polo Automatic will not be driven for a 5 week continuous period. Its Battery is 2.5 years old. Please could you advise what actions I should take now to ensure that it will start when required after the 5 week period?
AW, via email
If you have a garage, hook the battery up to an Accumate, CTEK or Ring battery conditioning float charger. If you can't do that, take the car for a 30 mile daytime run before you tuck it away to put a reasonable charge into the battery. Switch the interior light off at the light so it does not come on when you open a door. Switch the radio off at the radio. Switch the heater fan off. Lock the car.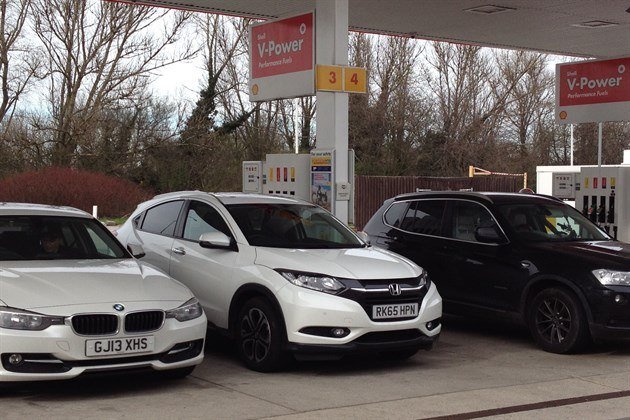 Choose life
You have often advised using 98 octane rather than standard 95 octane petrol. I have a 6 year old KIA Ceed 1.6 petrol engine with 25,000 miles used mainly for short distance local journeys. I am getting 33mpg. and intend to keep the car for the foreseeable future. It has been trouble free and I have always used 95 octane petrol. Consumption does not concern me but I was wondering if by using 98 octane it will increase the life of the engine.

FH, South Croydon
Use 97RON to 99RON branded Super and you will get improved performance at low revs because it provides more torque. You will also keep your fuel system cleaner. Particularly important with a Gasoline Direct Injected engine because instead of being injected over the inlet valves the fuel is injected directly so the inlet valves miss the detergent effect of the fuel and can become coated in carbon. See: https://www.cnet.com/roadshow/news/aaa-top-tier-fuel-study/#ftag=CAD0610abe0f
Chips off the old block 
I drive a re-mapped 2005 FIAT Panda Sporting 1,248cc Multijet diesel 5-door. It's reasonably quick now after the remap, really economical, cheap to tax and insure and I love it's phenomenal torque for such a tiny diesel, and, with its easy 5-door access plus a load liner it's like a small van for DIY/tools/dogs. It seems to me it's quite a discovery that such a cute design is fast, utilitarian and cheap. I'm tempted by a Fiesta ST or the fast Hyundai i30N, but they're a lot of money  highly complex, and expensive to run, insure and tax. I'm wondering what other good looking older diesels are out there that motor well with a remap and are cheap to buy and own, as it seems to me ten year old modern cars are lasting well these days. My Panda is 14 and at 70k runs like new with no rust anywhere. Older diesels are simpler than more modern ones and they have great torque which I love. The ULEZ charge doesn't worry me as I visit London infrequently. Point me towards some older fastish, cheap diesels please.
SP, Tiverton, Devon
The Yaris 1.4D-4D was good. But the one I really liked was the Colt 1.5 3-cylinder diesel and its Smart ForFour counterpart. Ford's 1.6TDCI livened up the Fiesta. There was a turbocharged 205 1.8 diesel. And I was going to buy a LHD SEAT Ibiza 1.9TDI 130, but wound up with another offspring and need for more room.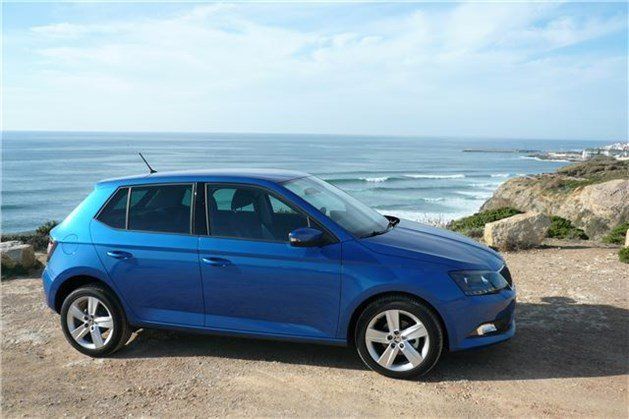 Fab flaw
I have had a Skoda Fabia SEL from new June 2017 and since October  2018 I have had a drumming sound on the front offside wheel. I have taken it to the dealership and would you believe it, the mechanic couldn't hear it which is strange as everyone else can. He changed the wheels round, front to back and back to front but still the noise can be heard. It is more obvious at low speeds. The mechanic didn't think the wheels were out of alignment or that a bearing had gone. The car mileage was probably around 5,000 when the noise started. The car is fitted with Dunlop  SP Sport Maxx 215/45 R16. Have you any ideas as the noise is quite bothersome to me.
KT, via email
The test for failed wheel bearings is to jack the car half an inch off the ground then wrestle the wheel and see if there is any in/out movement on the hub. But 215/45 is quite low profile and it could still be a tyre.
Subsidised palms 
My wife likes the look of the Hyundai i10 1.2 Auto SE Premium; equivalent Kia nice as well, but doesn't seem as quiet as the Hyundai on the road. Strange, as I thought they were simply badge engineered cars from the same factory? Anyway I have obtained quotes from CarWow, who I used very happily last year to buy my Yeti, and am amazed at some of the price variations between PCP and cash. In every case cash purchase is at least £200 more expensive and in many cases it is £1,000 more. I know I am old fashioned but how on earth do they charge more for a straight cash deal? I can't help but think that there must be a problem here as buyers will be tempted by PCP deals to spend more than they planned and sometime in the future surely this will come back to bite them. Surely in the end the "buyer" must finance any deal as they are the only ones with funds. I have always bought cars for cash (or 0% finance if available) and kept them for 6 years, which I calculate is the optimum age to sell a car; depreciation, residual value and maintenance all taken into account. Am I now out of synch with the modern world and have financial matters left me behind at 72 years old?
WT, via email
The cars share a lot but are built in different factories. If you are calculating price differences on the total amount you have to spend, i.e. cash v/s deposit, all monthly payments and the 'guaranteed future payment' then basically the manufacturer is relying on you rolling over into another PCP (which most people do), and therefore at least two sales rather than one. Your 6 year rule makes a lot of sense.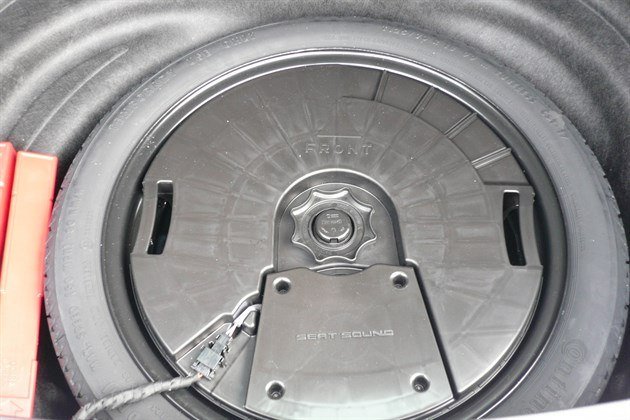 Driven spare 
I have a 2012/62 Volvo XC70 that I am very pleased with. The one aspect I don't like is the lack of a proper spare tyre. A few months ago I had a blowout on the motorway in another car resulting in the need to use a space saver spare for the first time ever. Having had to limp home at less than 50mph with hazard warning lights on I can only see the use of such tyres as potentially causing needless accidents. Not every driver is alert and having to travel slowly on open roads or motorways will, I am sure, result in injuries or loss of life. Space savers should be banned from use. I want to put a proper spare wheel and tyre in my XC70. I believe this will not fit in the spare wheel space, but if car manufacturers cannot design cars with sufficient space for spare wheels then life must be a compromise and that might mean one suitcase less. As my Volvo dealer seems incapable of quoting a price for a set of winter wheels and tyres, or just a spare wheel and tyre, can you please suggest how I can remedy my simple requirement, including who will be willing to sell me such an item in the absence of a response from my Volvo dealer? I am using Pirelli Scorpio Verde All Season 235/50/V18 tyres, which I am very happy with and almost 50k miles with at least 4mm of tread at each corner. Having given up on ever getting a quote for a set of winter wheels and tyres, as I am retired, if the weather is too wintry I just hibernate until the roads are cleared of ice and will stay with all season tyres.
JT, Chester
A set of runflats solves the problem you began your email with. I know people who have driven from Spain back to the UK at normal speeds with one of the tyres running without air, so the safety limitations are simply to avoid liability. There are also Continental Conti Seal, self-sealing tyres. Puncture repair kits simply don't work at least 90% of the time. If you're already on all season tyres you don't need winter specific tyres. Very few runflat winter or all weather tyres, though. Pirelli does make some. And Michelin is starting to do some sizes of Cross Climate as 'ZP' (Zero Pressure). The problem with a spare for any of these is they are directional so one spare will only cover two of the four tyres on the car.
Click to Honest John's Motoring Agony Column 06-04-2019 Part 2
Comments
Author

Honest John
Latest