Honest John's Motoring Agony Column 30-03-2019 Part 2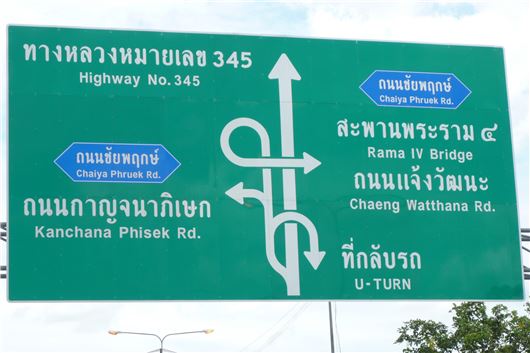 Published 29 March 2019
Click back to Honest John's Motoring Agonies 30-03-2019 Part 1
Changing sides 
Do any of the driver assist systems work on a UK car when on the continent: that is, help when driving on the right? I had no problem in France when in my teens and twenties, but struggled when in my late sixties - stressful. I mean if you have a RHD vehicle with Driver Assist, e.g. Lane Assist, etc., will it work OK in France when driving on the other side of the road?
JD, via email
No reason why Lane Assist would not work because it simply keeps your car in a lane, but if it incorporated technology that 'knew' when you were overtaking then that might not work because you will be overtaking on the other side. Autonomous cruise control with auto braking should work if it's working anyway. Some of these systems are not very good and none should be completely relied upon. The good ones recognise speed limits and repeat them in the car's instruments most of the time, but they sometimes miss limit or derestriction signs so can never be completely relied upon.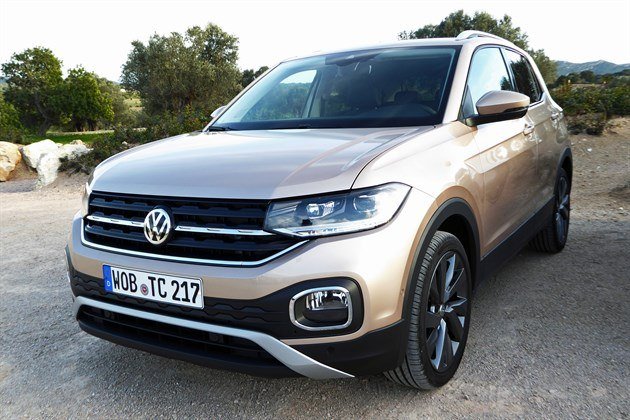 Four by door
My beloved 17-year old Renault Grande Espace is coming to the end of its life and I will need to replace it soon. My husband has told me that as long as it's not a diesel he doesn't mind what we have as I'll be driving it most of the time. My two main criteria are four doors and a high drive like I'm used to, but I don't need such a big car any more. We will probably be buying second-hand and I only do short journeys, averaging 3,000-4,000 miles a year. I don't know where to start to be honest, and would appreciate your advice.

JK, via email
Depends how much money you can put into it. Obviously, a petrol hybrid or a plug-in petrol hybrid make the most sense. Lots of new ones being introduced all the time. Honda's new CR-V hybrid is excellent: /road-tests/honda/honda-cr-v-hybrid-2019-road-test/ New Toyota RAV-4 hybrid about to arrive: /carbycar/toyota/rav-4-2018/ Even without the £2,500 plug-in grant, a Mitsubishi Outlander PHEV makes sense: /road-tests/mitsubishi/mitsubishi-outlander-phev-2019-road-test/ Lots more German hybrids and PHEVs about to arrive during 2019. But you may be very happy with VW's new, Polo-based T-Cross 1.0 litre SUV that sits you nice and high without too much car surrounding you: /road-tests/volkswagen/volkswagen-t-cross-2019-road-test/
Delayed reaction
You kindly recommended a 2WD petrol Dacia Duster for no-fuss motoring. We test drove one and ordered a blue one. You were spot-on: it's perfect for our needs. Just to keep you posted, there seem to be delays on at least some models, but for a curious reason (or reasons). Our original "two-week arrival" estimate has already (after just a week) nearly doubled, and the Brighton dealer has spoken of a huge backlog (sometimes months), apparently due to snow in Romania disrupting supply (if "months", it must have been a huge storm, and one would have thought they are used to this). A large batch of cars has allegedly arrived in the UK, but their distribution centre needs to catch up. Online, there are many reports of delays, including a software issue delaying diesel deliveries of the early new-style 2018 models (August on – but, again, ours is petrol). A London dealer has black Dusters but says other colours (especially white, the most popular) are unavailable due to "overwhelming demand" (no mention of snow) and is talking about an eight-week delivery. Difficult to know who to believe.
AM, via email
White is the cheapest (free) colour, keeping the price of base models under £10k. But, while demand for base models is high in Europe, almost no one buys a base model in the UK. I think the problem is partly WLTP. Even at the launch, we could drive 4WD diesels off road but not on the road because they weren't tested. Then the introduction of the new 1,332cc turbo engines and obviously the more expensive, higher profit cars with these engines such as A-Class, Meganes, Scenics, Kadjars and Qashqais get these engines first. Then there will be various other excuses, including demand exceeding supply.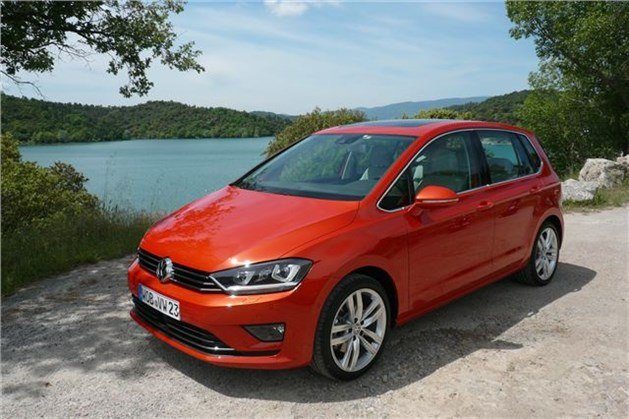 Maxed out
Recently, you mentioned that the Ford C-Max could be coming to the end of its run. I have owned three different C-Max since 2004 and have always found them reliable, although the quality has deteriorated over the years particularly the paintwork. The high seating position has suited us, especially as my wife has arthritis, so getting in and out of the car easily is essential. Our current C-Max is over 4 years old but only done 24,000 miles. My question is, should I buy a new replacement now before production ends (hopefully well discounted), should I continue with my existing car, or look at a completely different car model but of similar size and driving position. I am old fashioned in that my car is kept in the garage and the C-Max just fits.
DS, via email 
VW seems to be carrying on with the Golf SV and that is a very pleasant alternative as long as you don't want an automatic: /road-tests/volkswagen/volkswagen-golf-sv-2014-road-test/ Alternatives include the BMW 2-Series Active Tourer and the new Mercedes-Benz B-Class.
Fuel for thought
I drive a company-owned 2016 VW Golf 2.0 diesel and do about 16,000 miles a year, roughly half business and half personal miles, with a mixture of short and long journeys. The car is due for replacement shortly. Whilst diesel is currently more expensive than petrol, I like the 60+ mpg that I get. What fuel type should I consider for the replacement vehicle?
JG, via email 
If it's company owned then any problems with the diesel particulate filter, the EGR or the SCR system are not yours, they are the company's. But you could still be getting 55-65mpg out of a much cleaner self-charging hybrid. We got 55mpg out of the new Honda CR-V hybrid: /road-tests/honda/honda-cr-v-hybrid-2019-road-test/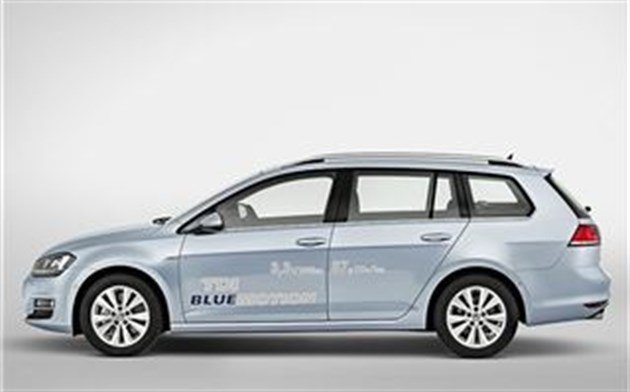 Perfect Match?
I emailed you a while back about buying a small family SUV. Now I've decided to go for an estate, and also upped the amount from £23,000 to possibly buy a VW Golf Estate Match. I really like the car but am also keen on looking at a Mazda 6 Tourer (petrol version) though not sure how prices compare and if the latter is a better bet as it's had good reviews, although I really like the spec of the VW.
SH, via email
The Golf VII 1.5TSI is good looking, carries some status and should be an excellent buy, but against its reputation ("few thing in life are as reliable as a Volkswagen") there have been a few complaints: /carbycar/volkswagen/golf-vii-2013/good/ The new 1.5TSI engine is also belt cam and dealers are advising a change of belt every 40,000 miles. The Mazda 6, on the other hand, though ostensibly 'Mk II' is a shape that's been around for a while. It's a bigger car altogether. Not so easy to see out of when driving. But very few problems with the chain cam petrol engine: /carbycar/mazda#used/
All in hand
I'm looking for a small petrol engined car that can be easily converted to all the controls being hand operated, as pressing on the pedals hurts my lower back. It mustn't be any longer than a Peugeot 106 (144.8 inches) or wider than 63.4 inches (1996-2003 model ) due to garage restrictions. I don't like the look of the allegedly "near identical" Citroen Saxo's interior and the Aygo had a recall for a faulty sticking accelerator pedal in 2001. I don't like design of new one. It must be easy to get in and out of and have good visibility out of the rear. Would you advise new or second hand? Would an electric car be easier to fit?
AC, Birmingham
The top specialist in hand controls is: https://www.jeffgosling.co.uk/ who can probably advise you on the best cars for total conversion. Obviously electric cars are best because they are two pedal. But there are very few small ones apart from the Peugeot ION, Citroen C-Zero, Mitsubishi i-Miev and Renault Zoe, unless you go for something really small such as a G-Wizz or Twizy. Next, a proper two pedal automatic. But most very small 'automatics' are actually very unsatisfactory robotised manuals, definitely not recommended. There was a proper torque converter auto Suzuki Alto, and all KIA Picanto and Hyundai i10s were always torque converter auto.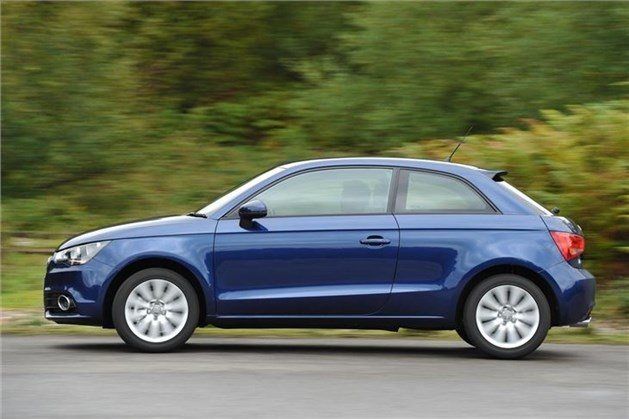 Dog day afternoon
My daughter recently bought an Audi A1 from a one-man band, and it turned out to be a pup. The engine is totally shot. For reasons I don't understand, she does not know the address of the previous owner. Is there anything she can do to trace the owner and, having done this, what rights does she have? Is there anything she can do to return the car, and recover the £5,900 she paid for it?
GW, Lymm
GDPR forbids her researching the previous owner. That isn't the issue anyway. Has nothing to do with the sale. She should take the matter to Small Claims, but realise that a scallywag like this dealer appears to be probably has no assets that even a High Court Sheriff's order can purloin. See: /faq/consumer-rights/
Have a nice day
I've just been told by my good lady that we're off to Paris to meet up with others of the family at Disneyland. It's 20+ years since I drove over there and I know there's more to it than there was then: spare bulbs, hi-vis jackets etc. What, please, do I need to be aware of and take with me?

KW, Harlow
If your lights don't dip down, beam deflectors. High vis jackets or gilets for everyone in the car to be carried inside the car. Emergency warning triangle. Original V5C registration document and insurance certificate for the car. Forget spare bulb kits and single use breathalysers. They are things of the past. For more, check with the AA. I bought 1,000  £1 shares in Disneyland Europe when it was just a project and the Mickey Mouse people managed to make them worthless, so I hate the place and everything it stands for.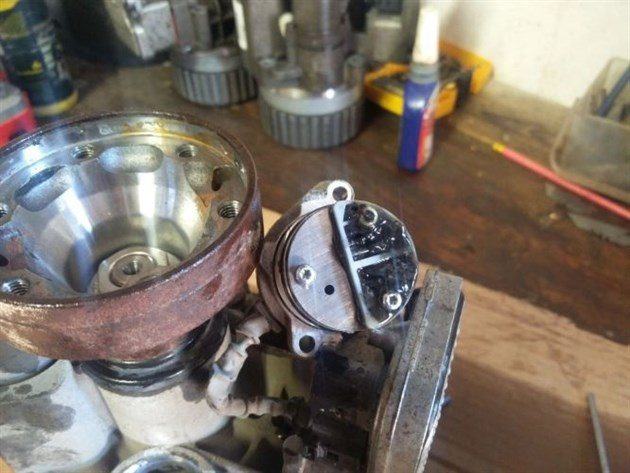 Flaw wheel drive 
We have a 60,000-mile 2012 LandRover Freelander 2 TD4 owned  from new. It has always been carefully driven. Recently a judder has occurred, particularly when accelerating in 2nd gear. My garage has replaced both front drive shafts, an engine mount and front lower suspension bushes. This has reduced the judder, but it is still evident to a lesser degree when accelerating in 2nd gear. The judder appears to affect the whole car and there is also a metallic knock / clunk when slow manoeuvring. I've replaced all 4 tyres with Cross Climates. And, for the first time in the car's history, I've replaced discs and pads on the front due to normal wear and tear. The car had never caused me any problem prior to this. Any thoughts on what might be the cause?
AV, via email
Might be the IRD (Intermediate Reduction Drive, otherwise known as 'Transfer Box'); Might be the VCU (Viscous Coupling Unit, otherwise known as the 'Haldex clutch'), especially if the Haldex has never been serviced. Might be the rear diff. Another common cause of these failures is running with a set of mismatched tyres with a tread depth disparity of more than 3mm. Or might be the dual mass flywheel. See: /carbycar/land-rover/freelander-2-2006/good/
Repent, ye synners
Is it possible to change the oil in the gearbox of the VW/Audi DQ200 7-speed,dry clutch DSG/s-tronic?
DL, via email
Because the standard oil in the dry clutch DQ200 is now mineral and mineral oil has a finite life, some dealers and independent VAG specialists recommend changing it every 40,000 miles, but the transmission is not designed to have its oil changed. Expect to pay about £200. It's a different matter with the DQ250, DQ381 and DQ500 where the transmission oil is shared with a wet clutch pack, gets a harder life and needs to be changed every 38k miles. The DQ200 was designed to never need refilling and was originally filled with synthetic oil. Unfortunately, at high temperatures, this could become conductive and knock out the mechatronics of the transmission (the electronic mechanism that changes the gears). So  the factory fill was switched to mineral oil from around 2011/2012 and cars built before that date called in for a 'service action' which was to change the oil in them from synthetic to mineral.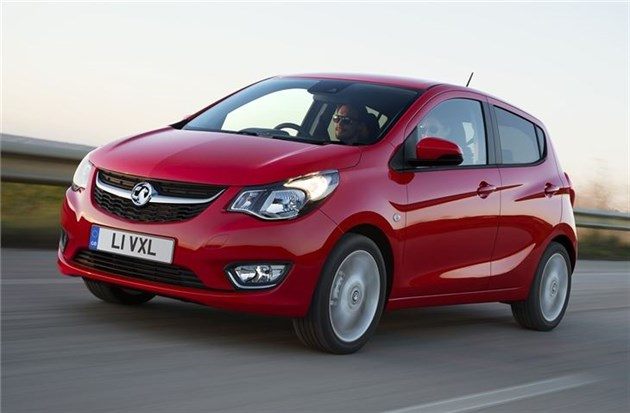 Drive shafted 
I would welcome your advice and comments please on our recent terrifying experience when my friend was driving my 3-year old Vauxhall Viva on the A39 going for a Christmas break at Selworthy, near Minehead. Going up a rather steep, winding road, the car suddenly lost all power. The engine was running but no movement. We were in a precarious position, but a very kind van driver stopped, managed to turn the car around in the road and freewheeled downhill to a safe parking spot. The AA drove us back to Saltford, Bristol, I left the car at the garage where I had bought it and I contacted them later to explain what had happened. As they were closed for Christmas and New Year I didn't hear from them until 3rd January and this is what they said: "I hope you are well and had a lovely Christmas and New Year. We have completed our investigation on your Viva. It requires a new complete clutch kit and we advise a new flywheel due to heat damage. You could get the old flywheel re-faced, but the cost of a new one is approximately the same price. Cost all in parts, fluids, labour & VAT - £1,665. Please let me know if you would like us to order the parts as required. The clutch life was reduced due to unsympathetic use and lots of town driving, we suspect, not due to failed parts – just worn out." I am an old man, 86, been driving for 60 years, never caused an accident but been bumped from behind a few times, had one speeding ticket, 36 mph in 30 limit area and been a loyal customer of this garage for 40 years, buying new cars from them and following all their service recommendations. I drive very little and the car has done about 7,000 miles and was serviced and MoTd three months ago. My friend is much younger and is a very careful driver. There had been no warning of any problem and no comment in the service report. It all happened suddenly. I have now given up driving and the garage has given me £3,000 for the car but I am very upset and aggrieved by their comments about "unsympathetic use". Before I bought the car, I asked their senior, most experienced driver to take me in a test-drive to appraise my driving abilities and, after an hour's driving, he said he was very happy with all aspects and he would "happily drive anywhere with me". I would welcome your views on this sorry situation please, purely for my own and my friend's peace of mind. I have no intention of taking it any further.
DG, via email
Well that suggests that GM fits the Viva with a dual mass flywheel because there could be no other reason for wanting £1,665 to replace a clutch and flywheel. Dual Mass Flywheels are there to protect the transmission from excess torque and smooth out the drive, and most 3-cylinder engines come fitted with them. First report of a failure on a Viva. But, of course, a low power output and a hilly area can put a significant strain on a clutch and dual mass flywheel. We'll record this, and the cost of replacement.
Hang on?
I have a Nissan Qashqai 1.6 diesel, first registered 2010 and it only has 60,000 miles on the clock. It is the best car I have ever had. I feel foolish to even contemplate a change. If I changed it, it would be for a second-hand low mileage petrol SEAT Ateca or Arona. We do 12,000 miles per year. We like the SUV high seating position and want comfort, but are not interested in fancy technology. What would you suggest?
CS, via email
I ran a Renault Kadjar (same thing) 1.6dCi 130 4WD for a year and 20k miles. Very good: /our-cars/renault-kadjar-16-dci-130-4wd/ Probably your best bet is a new Dacia Duster 1.3 TCe 150. Same engine tested in a Kadjar here: /road-tests/renault/renault-kadjar-ii-2019-range-road-tes/ But about £5k cheaper. The latest clone of the SEAT Arona is the compact and appealing VW T-Cross: /road-tests/volkswagen/volkswagen-t-cross-2019-road-test/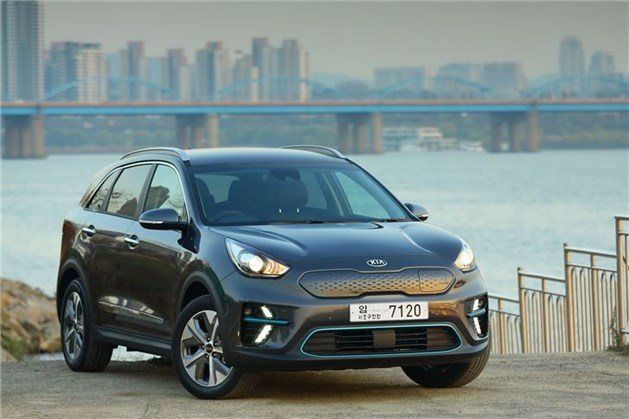 Battery not included?
We are planning on buying an EV later this year. The Hyundai Kona, Kia Niro and the Nissan Leaf are top of our list. There seems to be a lot of concern regarding battery life, but what about the electric motor? A modern petrol engine is capable of 200,000 miles or so if looked after. What tender loving care is required of the electric motor. We cover around 14,000 miles a year, mostly 60 mile or less round trips, so most the charging would be at home.

JC, Kirkinner
The battery is by far the most expensive part of the car. Around £160 + VAT per kWh. The electric motor is actually much cheaper than a combustion engine. And also simpler. Only one moving part. I can't remember reading of any failures. The biggest problem with electric cars and PHEVs is the charge control unit that controls the charge being loaded from the wall socket.
Astra la vista
My Vauxhall Astra 1600 Turbo Diesel is approaching 4 years old. I normally change my car at that age. However, I am now well-retired and have only done 14,000 miles. I have found the car to be very economical, offering up to 70mpg with zero road tax. I also find the car very comfortable, even with my 6-foot 3inch frame and do the occasional long journey to allay the problems of diesel particulate build up. Although I recently did get a warning before taking the car on a good run. I am very undecided about the future . Should I run it for a few more years until I experience the first signs of problems, or should I trade it in now for a new model or in fact think about a 'rental type' agreement ?

KE, Glasgow  
Keep on running. This Renault engine (yes, in a Vauxhall) has had to be extensively modified for WLTP and is now 1,750cc. But the basic design, with integrated exhaust manifold, was very advanced when introduced in 2010/2011. If you ever stop and the fan keeps running, that means that the DPF is actively regenerating and the best thing to do is re-start and take the car for a 5-mile run to allow it to complete.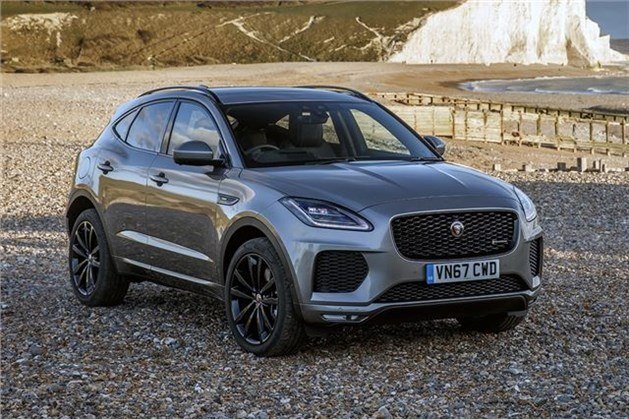 Off the Pace?
I bought my P250 petrol engined Jaguar E-Pace in March 2018 and have experienced issues from new that I would not have expected in a premium brand as Jaguar calls itself. These are noisy engine (tappet rattle and fuel pump), transmission whine, noise ingress into the cabin and very harsh suspension. The driving experience is certainly not as refined or rewarding as the glossy brochure describes. Following 3 visits to the dealership and many e-mails with JLR, the latter has been partly addressed by a mod to the rear suspension and I may have to live with this as it is a Sports model that needs such suspension for its "sporty and dynamic" drive, according to JLR Customer Solutions. They also say that the other issues are "characteristic" of the E-Pace, which I feel is not acceptable. I am following up with the dealer but expect similar response and wondering if the Consumer Rights Act 2015 would be applicable? Or is the E-Pace not really as good as it was expected to be? 
BW, via email
The E-Pace is actually an Austrian car using JLR parts bin bits and pieces: basically a Freelander II floorpan, as also adapted for the Evoque and Discovery Sport without the sophisticated suspension of the F-Pace. Ride quality is largely a matter of wheels and tyres. It will ride decently on 18-inch wheels with 55 or 60 profile tyres. It won't on 21-inch wheels with 35 or 40 profile tyres. But we'll note your issues in the carbycar entry and see what other owners say.
Click back to Honest John's Motoring Agonies 30-03-2019 Part 1
Comments
Author

Honest John
Latest