Honest John's Motoring Agony Column 30-03-2019 Part 1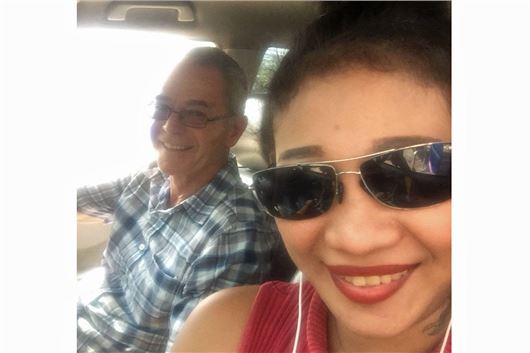 Published 30 March 2019
This week's motoriety covers the wheel thing, simple cars, standing room only and in part 2 confusion, a high fashion VW, getting back to basics and 2,750 more words of wisdom and controversy.
As usual, emails to Honest John should be addressed to: letters@honestjohn.co.uk  Please try to keep them as short as possible.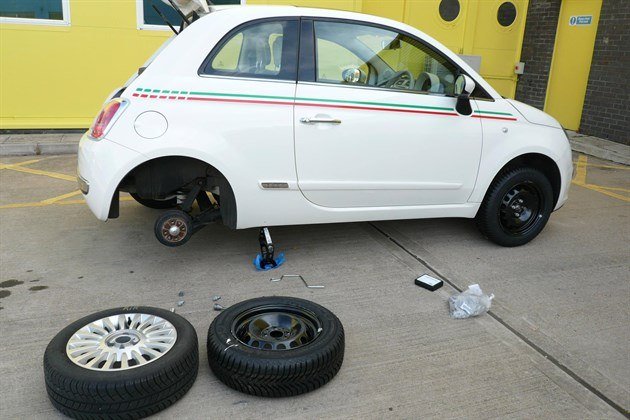 Getting 'em off
Not being entirely decrepit I decided to change a wheel following a puncture, all went well till I couldn't get the wheel off. The RAC engineer struggled for half an hour before it became free. Close examination of the location surfaces showed they were corroded. The wheels are alloy and the location surfaces steel which presumably means intermetal corrosion this wheel had only been on six months but all the rest had been changed at this time. The Skoda Fabia  will have its service in a few weeks' time and I intend to request all wheels removed and the location surfaces checked and protected , what would you recommend ?
PS, St Austell
Always best to insert a thin smear of high temperature 'Copperease' grease between the alloy wheel and an iron alloy hub. But the quick way to release corroded on wheels is to slacken the wheel bolts only slightly, leaving all of them in place, then lower the car back onto the ground and use the weight of the car to snap the wheel off the hub.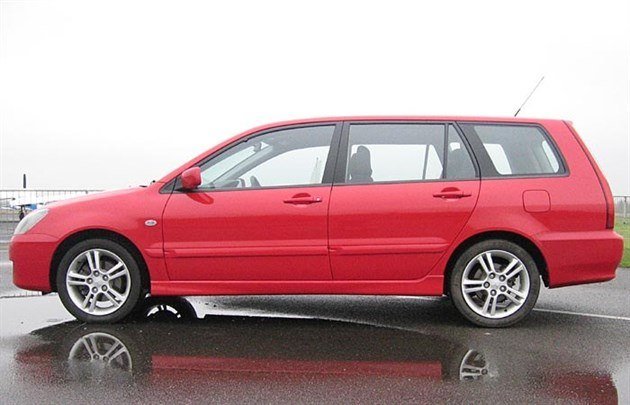 Replacement therapy
It is now time for me to reluctantly replace my beloved and very reliable 18-year old, 98,000-mile Mitsubishi Lancer Estate 1.6 GLS that I have had from new with something similar. I want a new petrol, manual, four-door hatchback or estate of about the same power and with the minimum of gizmos. I'm not interested in flash looks, but want something reliable and practical. The car is rarely used for very short runs as much of my driving now is at least 40 miles return once or twice a week, but I do take it to Scotland for my touring holidays of up to 2,000 miles in 2 - 3 weeks annually as well as shorter breaks elsewhere in the UK. I had been thinking about the Skoda Rapid Spaceback and wonder what your thoughts are on this as well as any suggestions for what else I should consider? I will be a cash buyer, never having bought anything on credit and not intending to change now as I am a single lady of bus pass age. I have been driving, usually alone, for most of my adult life - in case that helps you. 
JF, via email
A Dacia Logan MCV 90TCe might suit you. Even better if they release it with the new 1,332cc TCe 130 that is now available in the Duster: /road-tests/dacia/dacia-logan-mcv-2017-road-test/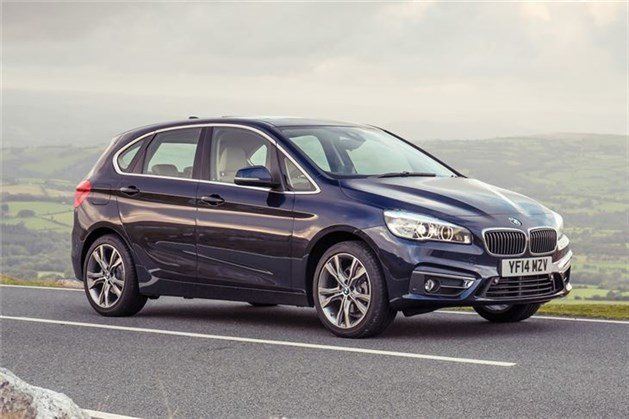 Upright citizen
I have a silver-grey September 2016 Honda Civic 1.8 i-VTEC SE+ Nav automatic, reg date. It is in excellent condition with about 7,000 miles. My problem is that due to recent illness I find getting in and out of the car somewhat difficult. I would like something with easier access. However, as I live on a conflagration of motorways, I need something with equivalent power: petrol and automatic. Although I bought my Honda new, I would be happy to buy a slightly older car in good condition. Could you please advise me on what you think would suit my needs? Also, would you let me know what I could expect as trade in? I wouldn't like to pay more than perhaps about £5,000 difference and wouldn't like a bigger car.

AE, Manchester
The obvious alternative is a BMW 218i Active Tourer automatic. Your last of the old shape Civic 1.8iVTEC 5-speed torque converter auto is actually a very well thought of and much sought after car, so don't be beaten down on a p/x price for it: /used-prices/Honda/Civic/2018/?q=1.8+Automatic /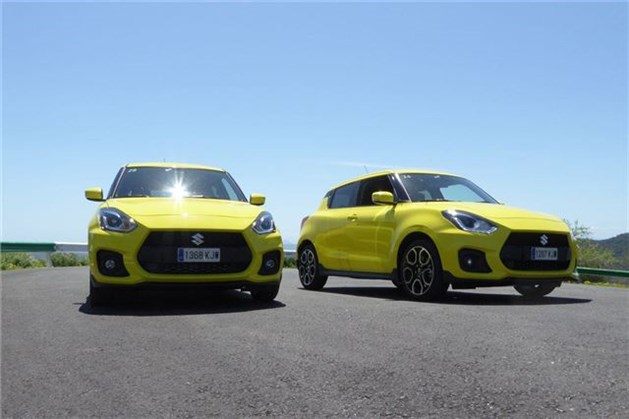 Choice peaches
My wife has a  2003 Peugeot 206 1.4 with about 55,000 miles. We are looking to change it and would like your suggestions about what we might consider. We can spend between £20k and £25k

CW, via email
Sporty, a Ford Fiesta ST: /road-tests/ford/ford-fiesta-st-2018-road-test/ Less sporty but still fun and very well equipped a Suzuki Swift Sport: /road-tests/suzuki/suzuki-swift-sport-2018-road-test/ Very practical, quick enough: a Honda Jazz Sport 1.5iVTEC 130: /road-tests/honda/honda-jazz-15ivtec-sport-2018-road-test/ Practical and for the SUV look a Peugeot 2008 1.2 Puretech 130 with Grip Control: /road-tests/peugeot/peugeot-2008-puretech-110-eat6-2016-road-test/ Or a Citroen C3 Aircross: /road-tests/citroen/citroen-c3-aircross-2017-road-test/
Trappings of guilt
Can you please clarify something for me with regard to hand held speed traps? I went through such a trap in Bromley two weeks ago yesterday. I was not stopped but I cannot swear that I was not in excess of the 30mph limit. I have heard nothing with regard to this incident and have read that I have to be notified of any action against me within 14 days. What I am not sure about is whether this is 14 calendar days or 14 working days. The problem I have is that I am abroad from Thursday this coming week for a period of time and whilst the period of 14 days has now expired the 14 working days will not have by that time (by one day), having allowed for weekends. I do not want to be in any further trouble by not responding to any correspondence because I am not in the country.
JD, Orpington 
Yes, if you are the registered keeper of the car you do have to be notified within 14 days and actually have to receive it within 14 days otherwise Gidden vs The Chief Constable of Humberside 2009. applies. See: /faq/speeding-defences-2/ That's how Nick Freeman got David Beckham off last September, but anyone can use the same case law.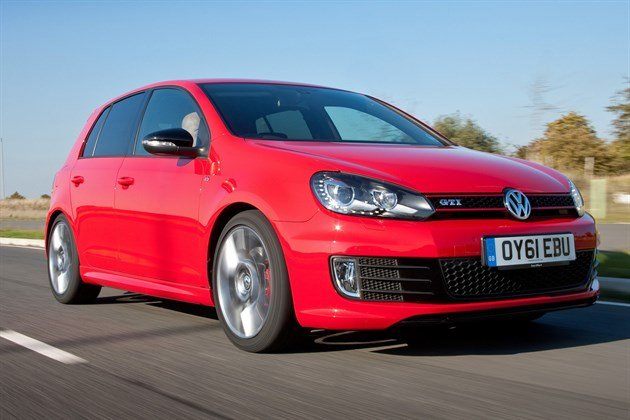 Chain letter
You will no doubt remember the correspondence we had prior to Xmas regarding my son's Golf: was it belt or chain cam drive. Well, I was south at Christmas time and examined the car and I came to conclusion that it was chain cam. I was wrong. The car went into an independent garage in Crawley yesterday to have the belt or chain replaced and it turned out to be definitely a timing belt. When my son collected the car the mechanic who did the job discussed it with my son and gave him the old belt that he had removed. I understand that they have replaced both the belt and the water pump. I promised to advise you, thanks for your interest.
PH, Great Hale
This completely foxed me because Golf GTIs from 2009 have the EA888 engine, which timing chain. But the mystery was eventually solved because, for the special edition Golf GTi Edition 35 and the Audi TTS, VW reverted to the pre-2009 CLDG EA113 2.0TSI engine, which is belt cam. It developed 235HP and 300Nm torque.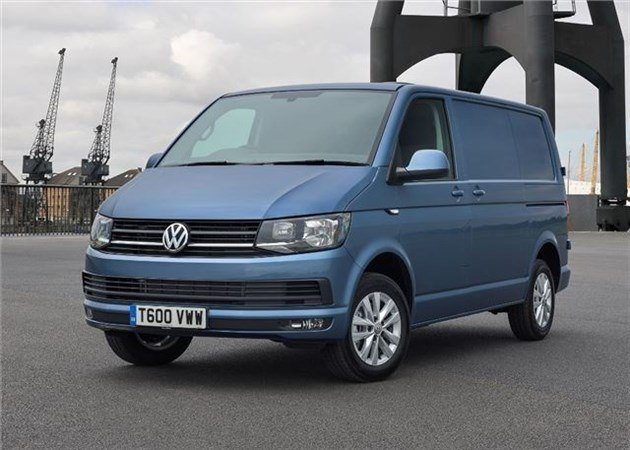 Transporter 6
I am having trouble with my 2016 Volkswagen Transporter, Euro 6 model. From 425 miles, the catalytic converter light has been on. Sometimes, but not very often, it goes off but will come on again. I have now done 17,000 miles. The van has been into Volkswagen under warranty on numerous occasions but they have failed to rectify the fault. I am told that the problem has been referred to VW at the main office who hope to come up with a software update. The van is now over two years old and I am worried it will run out of warranty and I will be left with a van that is unsaleable. The AdBlue light has now taken to coming on
JH, via email
First thing, did you AdBlue? You might have to fill it to the max to re-set the light. But the engine in this van is notorious for problems with its emissions system, one of which is metals from the EGR cooler being transferred into the oil. See: https://vans.honestjohn.co.uk/van-reviews/volkswagen/transporter-t6-2015/good/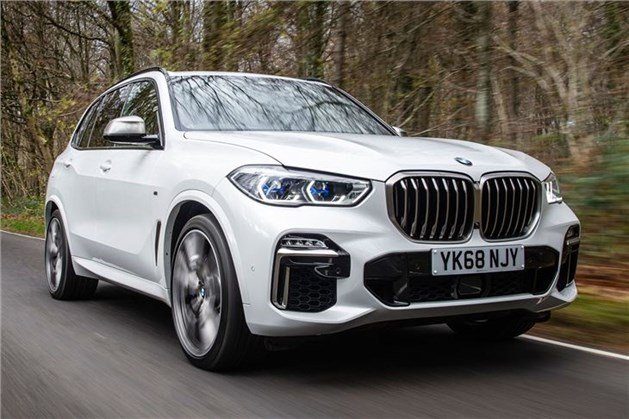 Seven up 
We are looking for a new family car. We have a leased Range Rover but we are not happy with the quality and design of secondary features such as the satnav and the luggage space. We are due for a change but do not want to spend a lot more on the lease costs. Annual mileage is modest, say 25k, so no big advantage in a diesel. We have 3 fast growing children and occasionally need to transport a grandparent or two, so a 5 to 7-seater is ideal. We are thinking of a BMW X5, as a SUV is preferred. What other options are worth considering?

EE, Devizes
There's a new X5 now that our team has yet to get its hands on: /carbycar/bmw/x5-2018/. A Volvo XC90T8 might be a viable alternative: /road-tests/volvo/volvo-xc90-t8-2016-road-test/ And, of course, there are a inevitably couple of Audis: /road-tests/audi/audi-q7-2015-uk-road-test/ and /road-tests/audi/audi-sq7-2016-road-test/ .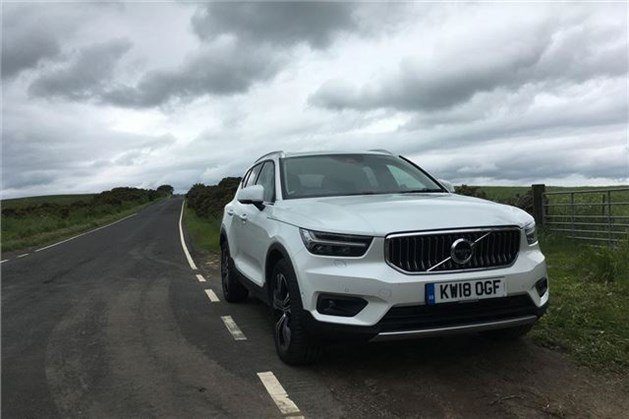 Trying to make sensor
I am delighted with my Volvo XC40 T5 First Edition, but would warn other owners that the tyre pressure monitoring system (which I believe uses the ABS sensors to detect out of balance due to pressure difference) only detected a puncture when the pressure had dropped from 33psi to 20psi. On re-inflating the tyre it again only reacted when the pressure had dropped to 20psi.
AM, Cambridge
That's interesting. I thought that the EC had 'Directed' that every manufacturer has to use valve-based sensors these days (it's impossible to find out from vehicle specs). ABS reluctor ring systems are more reliable because sensitive valve-based systems are badly affected by changes of temperature, condensation and moisture ingress. It seems to boil down to a choice between the system detecting a big drop in pressure or one that's being set off all the time.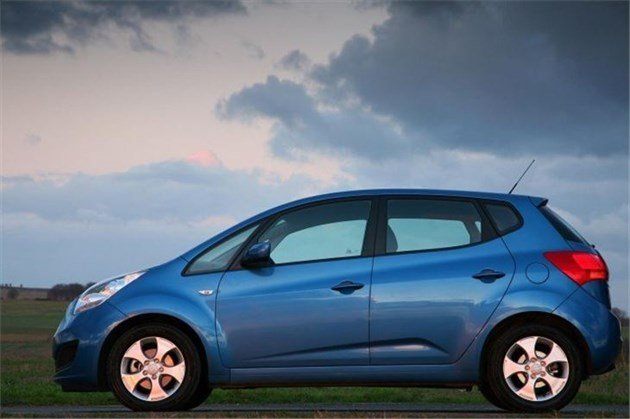 Vengance is mine
I would be interested if this constitutes a Full Service History in your opinion on a Venga diesel with intervals given as 1 year or 20,000 miles. It was registered 31/01/13 with an unknown delivery date and it is unknown also whether any tolerance is given by the manufacturer in respect of misse intervals. Serviced: 03/02/2014– 8,844 miles; 23/03/2015 – no Mileage recorded; 22/01/2016–20,754 miles; 11/10/2016– 22,223 miles; 29/12/2017-40,057 miles; 16/10/2018–49,553 miles. To me it would appear the warranty was invalidated at the late date first service. It would then have been invalidated again by the late second service along with the mileage omission. The third one is within date and mileage and indicates the second service was within mileage. The fourth is OK but the fifth invalidates the warranty again on time grounds before the sixth is in-date. The KIA dealer claims this is FSH so any thoughts?

MH, via email
If you want to buy the car, then demand that the purchase contract states unequivocally that the dealer will meet all warranty claims up to the car's 7th birthday whether or not KIA pays for them. Of course the dealer could go bust in the meantime and then the purchase contact would be worthless.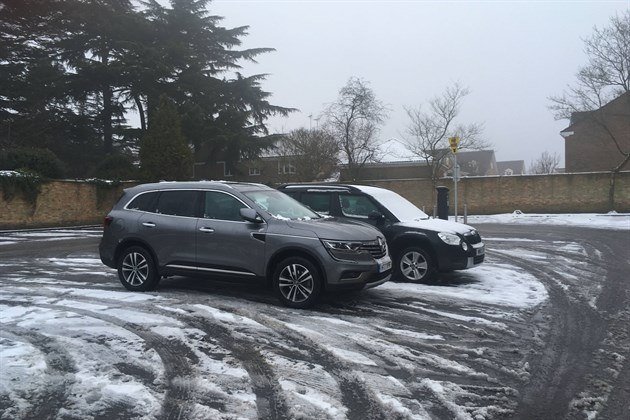 Man with a van
I am planning to replace my car in the near future, possibly May-July. My current car is a Skoda Superb 1.9 SE Plus TDI CR 140 automatic hatchback. As well as standard driving I use it to tow a caravan. I have recently purchased a replacement caravan with a MTPLM of 1,700kg. Whilst the Skoda can tow a braked trailer maximum of 1,800kg it has now done 100,000 miles and needs to be replaced. Annual mileage is 10,000 miles. I am retired, so the majority of journeys are around 20-30 miles with monthly motorway journeys over a greater distance. I always avoid buying a new car but like to get as close to new as possible and then keep the it for as long as possible. As a very experienced caravanner I am guided by braked trailer weights (1,900kg upwards) rather than kerb weight when towing and am ideally looking for an approved tow ball limit of 100kg upwards. I would prefer an automatic and would ask you your views on 4WD as opposed to 2WD. I live in Derbyshire and we occasionally get poor snow conditions but this is not a major issue. I am not  very knowledgeable about cars and over the years have driven SAABs and now Skoda. Having looked around, I am considering possibly a Ford Kuga TDCi 180 Titanium X Powershift or a VW Tiguan SEL 2.0 TDI 4 Motion DSG, both with 4-wheel drive. I have a budget of £22,000 which I think means a newer Ford ,but I am attracted to the VW with its bigger boot space. I am keen to know of any other vehicle you would recommend. I am 6'4" and my wife is 5' so seat adjustment is important. I should also mention the car is serviced at a local independent garage as opposed to a dealership.
AW, via email
I'd look out for a year-old Renault Koleos 2.0dCi 175 manual Signature AWD. Has selectable 4WD, 380Nm torque and a reasonably low 6th gear that makes 6th usable for towing. No one wanted them new and they're going for £20k - £25k. I ran one for a year. Much more substantial than a Tiguan or a Kuga. I wouldn't get a Powershift or a DSG for towing even though both on your list are the more robust wet clutch types.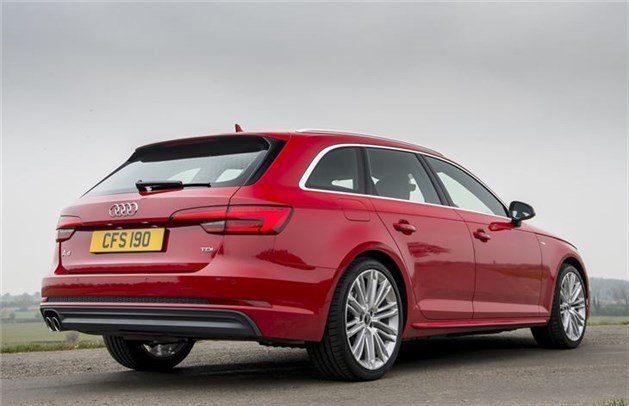 Set me free
I bought a 2016 Audi A4 Avant 2.0 TFSI SE with only 250 miles and have now done 11,000 miles. It is a manual with stop-start and an electronic hand-brake that is designed to allow you to drive off it without manual release. Ever since I bought it, I have had an issue with this combination. If I stop at the lights and the stop-start kicks in and I wish to make an averagely brisk get-away, the electronic hand-brake does not let off quickly enough, so that it holds the car for a short while as I try to drive away, and only then lets off with a jerk. This is after depressing the clutch fully and engaging first. My wife, who does not drive as enthusiastically as I do, has managed to come across the same problem. I have complained endlessly to my Audi dealer about this, and after about a year, they told me that it is a design feature, and that, sorry, Audi hadn't updated the handbook to reflect this. Can this really be true, that in this day and age a car is actually designed to be difficult to drive, or is it a fault and I am being misled?  If the latter, what should be my course of action, please? 
AG, via email
VAG has an automatic brake hold feature so, if you brake to a stop and keep pressing the pedal it automatically locks the rear brakes, though not as heavily as in 'park'. When driving a car with an electromechanical parking brake, if does not release smartly, I  manually release it before taking off. That cuts wear on the clutch and the brakes and gets you away more quickly.
Park (and get taken for a ride) 
I received a PCN on Christmas Eve, stating that I had parked without making a payment in a local railway station car park, at the end of October. I knew that the payment had been made as the ticket machine requires the car registration to be punched in, and this was the first time I had used such a machine. Fortunately, a trawl through all of the detritus that inhabits the glove box and door pockets of the car turned up the actual ticket issued, and was used to successfully appeal the 'fine'. The ticket actually had the car registration printed on it but the fairly aggressive stance taken by the car park contractor indicated that I was 'guilty' until I could prove myself innocent. How many motorists consciously keep their tickets to defend such a claim and is this yet another 'scam' being perpetrated against the motorist?  Your thoughts?

JL, via email
Sir Greg Knight's Parking (Code of Practice) Act to control car parking operators received Royal Assent earlier this month and should come into force in the Summer. It won't overrule the Supreme Court ruling in Beavis v Parking Eye November 2015 that was  straightforward on the simple fact of a private parking overstay. But it will prevent Beavis being used for all kinds of devious persecutions. Some of the machines you describe are deliberately badly it and difficult to key a reg into, with no chance of making corrections, which is a very nasty form of entrapment. Happily, you had the good sense to keep your ticket, which is what anyone should always do, not merely those of us who can claim such tickets against tax. If you appeal to the landowner with this evidence the charge will probably be dropped.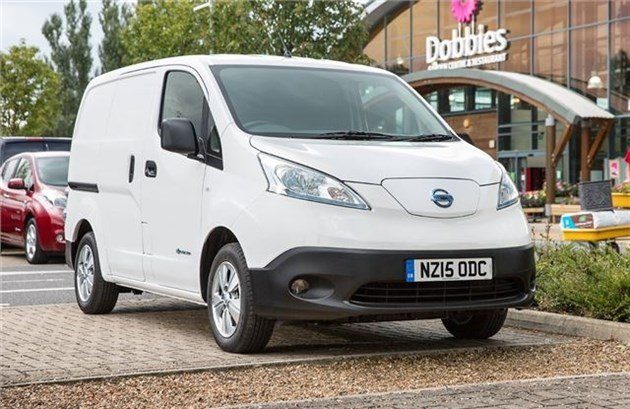 Electric avenues
I am currently looking to set up a new business requiring the use of a van. I am extremely interested in buying an electric van. The Nissan e-NV200 is currently my favourite option. However I am concerned that the technology is in its infancy.  Could you please advise re the future of this technology and the advances that are around the corner? I just worry that the salesman is not disclosing future developments, etc. I know that the technology for a car to recharge itself is possible, i.e. The Lexus. Therefore why aren't we using this technology now?

BJ, via email
You are mixing up EVs, PHEVs and self-charging hybrids. Currently the only electric delivery vans I can think of are pure EVs and their range depends very simply on the capacity of their battery. However, these batteries are extremely expensive, and to get a really good range of 250 miles plus you need a 64kWh battery. At a cost of £150 per kWh, that alone is about £9,600, plus VAT, plus the price of the van. The e-NV200 has a smaller battery and at least you can lease the battery for around £50-£60 a month rather than buy it outright so as its capacity depletes you can get it replaced: https://vans.honestjohn.co.uk/van-reviews/nissan/env200-2014/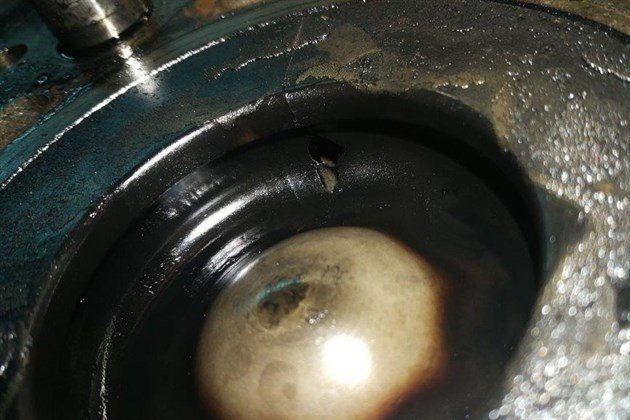 Holed in one
After my 2013 Land Rover Defender 110 2.2 TDC had a recent breakdown it was discovered upon removal of the cylinder head that there is a hole in the piston (photo attached). Land Rover had the injectors tested and says that they're all within specified parameters. The vehicle had covered  just 40,750 miles, with no heavy off-road use and has a full LR dealer service history, but unfortunately is no longer under warranty. Land Rover says that an entire engine replacement is necessary, which of course doesn't come cheaply. My question is whether you have  heard of this problem before and what a likely cause might be? As you will well know, Land Rover were / are not the only manufacturer to use the 2.2 TDCi engine.
RF, via email 
It's a Ford engine, as used in the Transit and in the Ranger worldwide. Not heard of this problem before. Difficult to pin it on the manufacturer as a manufacturing problem. Difficult to pin anything on LandRover anyway due to the company's heavily reinforced defences. Report of cracked piston in the same engine in a Transit here: https://vans.honestjohn.co.uk/van-reviews/ford/transit-custom-2013/good/ Oil pump failures in Rangers: https://vans.honestjohn.co.uk/van-reviews/ford/ranger-2011/good/ Will add yours to the Defender, Transit and Ranger entries.
Click to Honest John's Motoring Agony Column 30-03-2019 Part 2
Comments
Author

Honest John
Latest