Honest John's Motoring Agony Column 23-02-2019 Part 1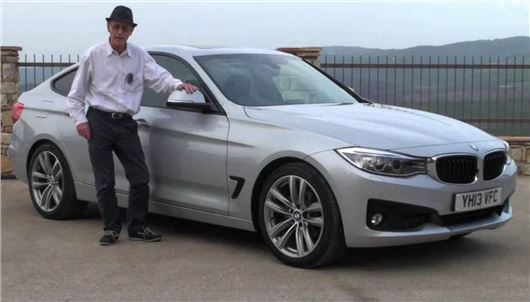 Published 19 February 2019
This week's post-traumatic stress concerns flat floors, the air we breathe, making deliveries and in part 2 stepping down from a Defender, animals in cars, Japanese reliability and much more.
As usual, emails to Honest John should be addressed to: letters@honestjohn.co.uk  Please try to keep them as short as possible.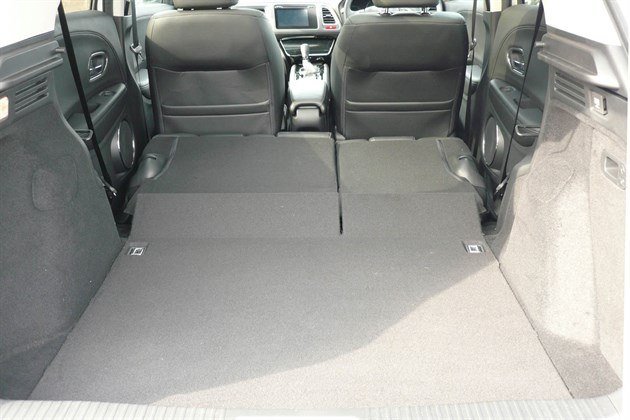 In which we SUV
I'm looking to replace my 2012 Honda CR-V with something of a similar size and style. I like the high up ride position of SUVs but find the turning circle on my CR-V is too great for my drive; the back seats don't fold flat to the floor and the fuel consumption is worse than 40mpg. I occasionally carry a mountain bike flat in the back so I need the length of 'flat boot space' and ease of access via the tailgate. I've looked at the 2017 KIA Sportage, the 2017 Hyundai Tucson, the Mitsubishi Outlander and the Toyota RAV-4, all within a budget of up to £17,000, including my car. The range of engines, specifications and models with differing running costs and VED tax is to say the least confusing. I would like all the 'bells and whistles' on the car including a DAB radio, SatNav, Bluetooth connectivity plus a decent mpg. Can you please simplify the choices and give me some advice on options.

DH, Teignmouth
Almost everything first registered from 1-4-2017 is now taxed at the same annual rate of £140 unless it originally cost more than £40k. Your budget isn't enough for a remarkable, commodious, high-tech and generally brilliant new Peugeot 3008. You could consider a used Honda HR-V 1.6iDTEC which has a flat load deck. But you can get a brand new, highest spec Dacia Duster 1.3TCe Prestige with 150HP, 47mpg WLTP and a 6-speed box for £16,295. Add a 5-year warranty and it's still under £17k. /carbycar/dacia/duster-2018/history/
Sadd day for London?
I have been reading online about Sadiq Khan's ULE (Ultra Low Emissions) charge extending to the North and South Circular (A406). We already have Congestion Charge, Toxic Charge (T Charge). Not every person earns as much as the Mayor about £85,000 a year or more? I understand about pollution. Pollution has been here since Adam and Eve put their foot on planet earth. This is just another way of bringing more cash to the kitty. What can be done to stop this? Why can't the British rise up like the French (without violence) and say something? I use these roads quite often to go to work. I will not be able to afford these charges on the income I earn. Please can you bring up this topic?
SL, via email
In France, the ordinary citizens won and stopped Macron's new diesel tax. That sort of thing doesn't happen in the UK. Middle class English people simply do not rise up and wear Gilets Jaunes. (Though working-class English people might be persuaded, and they are the ones who voted Saddiq into power.)
Package deal
Two weeks ago you replied to a letter from a mother whose daughter had a diesel car and was delivering about 100 packages a day for a delivery company to customers in her neighbourhood. You advised either plug-in hybrid petrol or electric to be the ideal vehicle. I have a good friend who is doing virtually the same in our village and the next two, a maximum radius of about 3 miles. She has a diesel car recently purchased. What should she do to minimise problems with such parts as diesel particulate filters. She makes reasonably frequent trips of 15 miles or so. Any advice would be welcome.
AC, via email
She will have the same problem as the Post Office experienced with its fleet of small diesel vans (which is why the Post Office switched to hand carts in flat areas). If it's an old EU3 or EU4 diesel without a DPF she will have no problem apart from her customers choking on the PMTs her car emits. If it is an EU4 or EU5 with a DPF, then the EGR could start to choke up with gunge and the DPF with soot. She needs to regularly drive the car greater distances to promote passive regeneration. If she is ever aware of heat under the car, that is active regeneration of the DPF achieved by burning off the soot in it using post-injected diesel. She must not switch off when this is happening otherwise her sump will gradually fill with diesel. If it's a brand new EU6d WLTP diesel with an SCR system that requires AdBlue then it is essential to keep the AdBlue topped up and hope that system does not go wrong. The best type of car for her would be something like a Renault Zoe electric. Alternatively a Nissan e-NV200 van. Even your Yaris hybrid would not be at its best because that type of use does not 'self-charge' the hybrid battery sufficiently.
7-year glitch
Credit where it is due. Recently my son bought a second-hand Ford Focus, privately, with full Ford service history. Very soon the engine started overheating. The relevant recall had been carried by Fordthorne Motor Park, Cardiff some months previously, so he took it there for an assessment via the warranty.  The personnel at Ford were very helpful at the outset. Unfortunately, despite having the car on separate occasions, for some two months overall, no fault could be found. It has now been decided to replace the whole engine with Ford picking up the bill. Now, I appreciate that he has benefitted from the adverse publicity over this problem with some Ford engines. Nevertheless, the people at Ford have acted impeccably throughout and to replace an engine of a 7-year old car is pretty impressive customer service. So I hope Fordthorpe of Cardiff can join your list of great garages.

JG, via email
I was very pleased when Ford announced this change of policy in September and gave them my own pat on the back: /news/miscellaneous/2018-08/urgent-appeal-to-owners-of-ford-10-ecoboost-engines/ But I'm not allowed to give credit to Fordthorpe of Cardiff. To preserve the integrity of the guide, readers have to do that themselves. Please do, at: https://good-garage-guide.honestjohn.co.uk/garagereviews/addreview/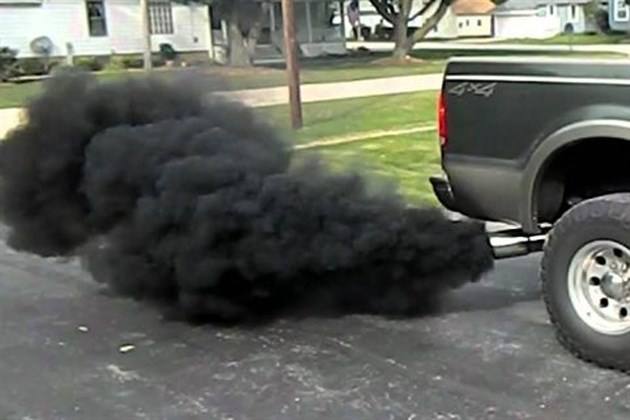 You must be choking
Last week you gave advice to purchase a second-hand Renault Zoe to replace an elderly BMW 320D. Please explain to my simple mind how this stacks up? The reader in question says he does no more than 6 miles per day, so worst possible case would therefore be 186 miles per month. An old 320D will still return at least 35mpg, and probably more unless you're lead-footed, so this equates to 5.31 gallons (24.2L) of fuel per month.  Diesel is £1.35 per litre just now, so that equals a spend of around £33 per month. The depreciation on the BMW will be zero. The battery lease alone for the Zoe is £50 per month, and the electricity used to charge it will cost your normal domestic rates; less if you can charge overnight and have economy 7  available but still at a cost. Add to that the depreciation on the Zoe, and I cannot see how, at this time, it represents a cost-effective solution. A small, old but serviceable, petrol must still make more sense. Electric cars should of course be the answer to this problem, but the costs just do not yet make sense, unless of course someone is going to give us free batteries and free juice to put in them and that will never happen as the government will immediately lose one of its biggest revenue streams.

GH, Surrey
Because that's what people who drive 6 miles a day should be doing. Not polluting the atmosphere of their town with NOx from ancient diesels. And if they live within the ULEZ area (which includes parts of Surrey) they have no choice anyway or will soon have to pay a daily pollution fine. There is not much left in the government kitty to keep funding grants for new EVs, but, next year, due to EC corporate average CO2 fines on manufacturers, the cost of all combustion-engined cars will rise by 10% - 20%, narrowing the gap between them and EVs, the batteries of which cost around £180 per kWh (£10,000 just for the batteries is typical).
Making it last
Our Mazda CX-5 Diesel manual is 4 years old and does about 13,000 miles a year on local and long journeys. It's an excellent car. We expected to replace it with a new one about now, but we need to defer the renewal, possibly even keep the car until it is 8 years old and has done 100k miles. The problem is that we have only changed the oil at service intervals and it has already had the warning light on for diluted oil once (we changed it immediately). Also, we have used basic diesel. If I had known we were going to run this car for 8 years I would have changed the oil every 6 months and used premium diesel. Can we expect the engine to last another 4 years/50k miles if we go over to premium diesel and 6 monthly oil changes now?
CP, via email
You must have been shutting off the engine mid-active regen. When you do that, the diesel post- injected through the engine to fire off the DPF and burn the soot sinks into the sump, raising the sump level. So in addition to your other precautions you need to never switch off while the DPF is actively regenerating. You can tell if you open a door and feel extreme heat under the car. If you do, take it for a further 10-minute run to complete the regen cycle. Of course it's inconvenient. That's why manufacturers do not put a DPF regen light into diesel cars to warn drivers of this inconvenience. That said, if the car is used regularly to travel distances it was designed to travel, this will not happen very often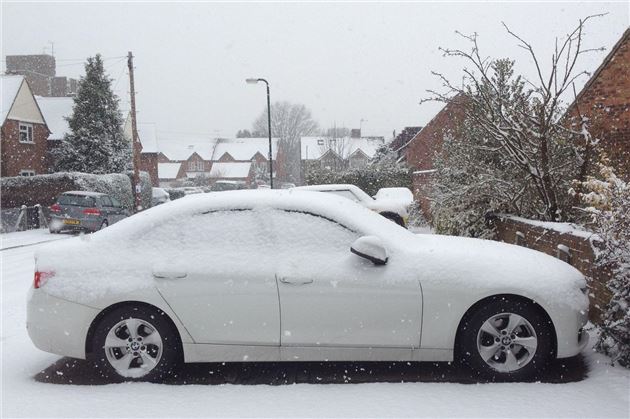 Severe weather warming
I live in a severe frost pocket and I was fed up with scraping ice off my car windows, with not having any heating in the car for the first couple of miles and with peering through a windscreen that kept freezing up again despite my efforts to clear it. I had previously installed a very effective pumped engine heating system into an old Metro, as otherwise it wouldn't start on cold days. And so I searched for similar systems and found a Norwegian firm called DEFA https://www.defa.com/electrical-preheating/ which makes a range of devices for cars used in cold climates. I bought a very basic heater for my Citroen Nemo's engine, which was simple to fit and which is powered from a time-switch to come on about 3 hours before my normal start time, as long as I remember to plug the car in. This not only means the engine is warm, and hence the heating system works from the off, it also means less wear on the engine due to no cold starts, plus improved fuel economy as cold engines use a lot more fuel than warm ones.
JB, Camerton
Many thanks. I'll put that in my parts and accessories website directory. Kenwood used to do a similar system. The problem is now partly overcome by small petrol-engined cars such as the Fiesta 1.0 Ecoboost. You can get them with wired 'Quickclear' front screens that clear frost in less than a minute. And, because the engine has a watercooled turbo, the red-hot exhaust gases turning the turbo heats up the engine and the cabin very quickly. This is a huge but little mentioned advantage of turbo-petrol engined cars.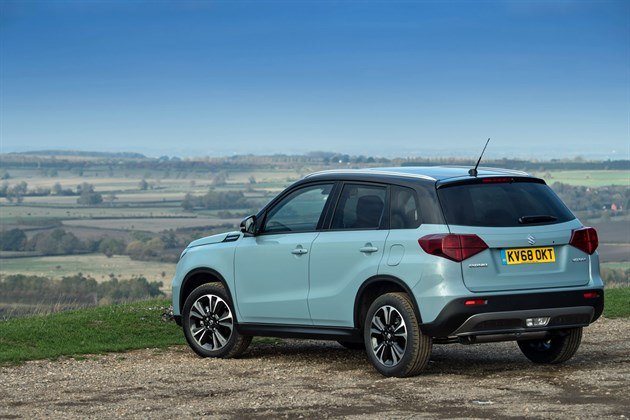 Ins and outs
My father in law, now 84, is looking to change his Citroen C3 Picasso for what will be his last car. MPG is not an issue. He has a budget of up to £20k and wants a petrol car with good ease of ingress. He doesn't want anything van-based and wants a manual. He thinks the smaller engined cars are not man enough and is of the mind he needs a 1600cc car, which I've said is nonsense. Could you point us in the right direction please? Oh, and he does very few miles: short shopping trips and the odd day out with a good run from Eastbourne to Norfolk to visit us about three times a year.

MSP, Wroxham, Norfolk 
A 1.2 turbo is everything a 1.6 ever was and more. I'd get him to try a Peugeot 2008 1.2 Puretech 130 with Grip Control. That gives him pretty much everything, including all-weather tyres to get him through the snow. An alternative is a new Suzuki Vitara: /road-tests/suzuki/suzuki-vitara-10t-allgrip-2019-road-test/  The 2WD versions are within budget.
Pedals to the metal
I purchased a New Hyundai i10 in September 2018 from a Hyundai dealer. I have made enquiries with Myhyundai and the Hyundai dealer in relation to what 2 x Bicycle Rack I could use on the Rear Tailgate, or the possibility of a Towbar. I have been advised that Hyundai does not recommend either type. They do not fit Towbars to the Hyundai i10. We have a 5-year Warranty with the car, which we do not want to compromise. Due to back problems, a Roof Rack is not an option. The combined weight of both the Bicycles is approximately 40kg. Please could you advise?
CP, via email
This is a tiny car to carry bicycles. Even if the hatchback was strong enough (which it isn't) the length of the bicycles will exceed the width of the car. If you can't take the front wheels off and get them inside the car, then I don't have an answer.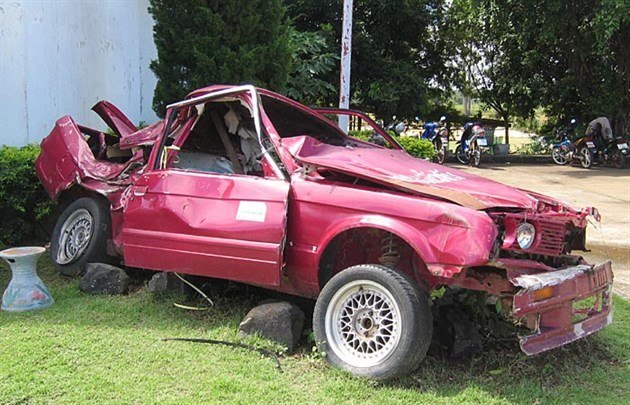 Wreck-less attitude
My car was hit by another driver recently. The repairs have been estimated at around £1,100 and the insurance company is keen to go ahead, against the advice of the engineer who examined it. The car is 15 years old and has done more than 200,000 miles. I don't believe it's worth more than about £1,000, and would prefer that it was written off as I feel it's a waste of money to repair it, and I'm not altogether confident it would get through its next MoT anyway. The insurance company insists that if it can be repaired, it must be. Do I have any right to reject the repair and negotiate a settlement instead?
AW, Leeds
In the past this situation has always been the other way around. There must have been a general change of insurers policy, or some shenanigans are going on. The only obligation of the insurer is to put you back in the position you were in before the damage was done. Just make sure you tell the insurer you also require an amount for 'diminution in value' as a result of the damage repair and that might swing it to a settlement instead of a repair.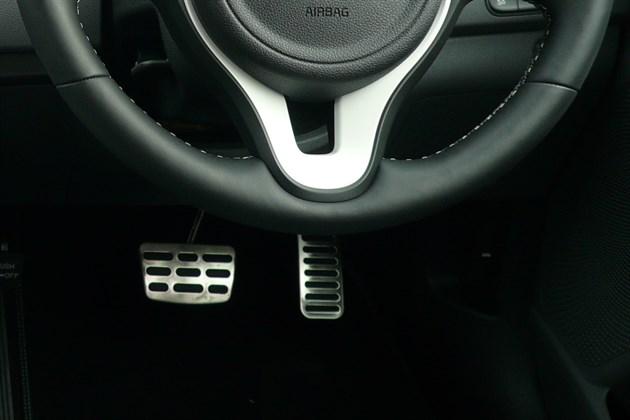 Automatic decision
I recently had my left knee replaced and, whilst am able to drive, it is a tad awkward lifting my leg from rest to pedal. I have a Hyundai ix20 with 33,000 miles, with the 'face-lift'. It's my second and I like it a lot. I need the high entry/exit as have had 2 hips replaced too. I am wondering if I should change to an automatic. I've been driving manuals for 59 years. I know the ix20 can be had with an auto box, but thinking it has been around a while now. Is there something similar I should look at? And will I adjust to auto ok?
MM, via email
The problem I have with this is the lack of control of an automatic using just the right foot. It can be very difficult to safely manoeuvre in tight spaces without left foot braking. Crumpled bumpers may result. But both the ix20 and KIA Venga are available as 1.6s with a 6-speed torque converter auto. The other contender is the Honda Jazz 1.3iVTEC or 1.5iVTEC CVT-7, which is a very gentle auto and far less likely to 'run away with you'. Production of both the Venga and ix20 will end this year, replaced already by the Stonic, Kona Niro and Soul.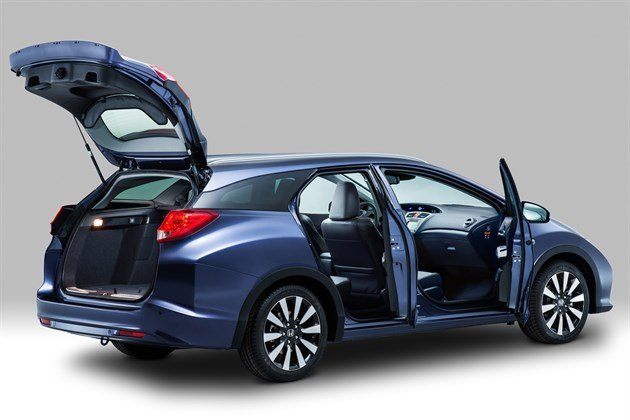 Out of Focus
My Ford Focus 1.8 diesel estate is now 10 years old with nearly 170,000 miles on the clock. It has been regularly serviced, with a new clutch being the only expensive repair required. The car returns over 50mpg on my frequent long drives to Italy and France, usually with a full load on board, but I fear that it may not continue to provide good service. I am looking for a replacement with a similar load carrying capacity, good fuel economy and reliability; either another estate or something different. My budget (new or second-hand) is up to £15,000. I have had a succession of Ford estates (Sierra, Mondeo and Focus) which have all given me long service, but I have no particular brand loyalty. What would you recommend?
DG, via email
2014 - 2017 Honda Civic 1.6iDTEC Tourer. 61.7mpg in Real MPG. Chain cam engine. Or the 1.8iVTEC that should give 40 – 46mpg:  /carbycar/honda/civic-tourer-2014/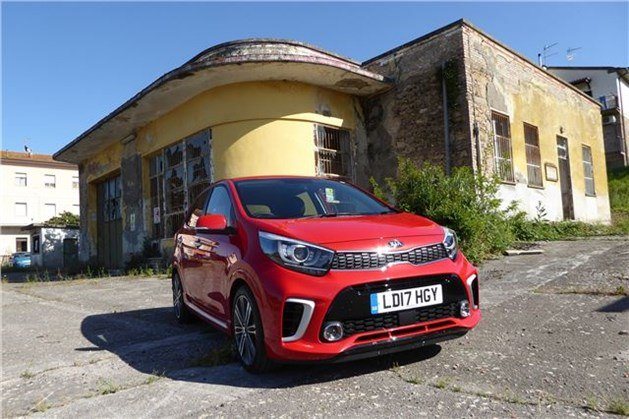 Private matter
I have ordered a new car for a grandson. Following your good advice, it will a KIA Picanto 3 automatic. The car should be in England next week and I have yet to obtain an insurance premium. He only passed his driving test last month. I have now received a strange request from his mother. He wishes to buy a 4-year old number plate, cost £184 + £80 transfer fee. The plate clearly means something to him, but not to me. Is it likely to affect any insurance premium/quote, or anything else? Would it affect the value of the car? Would it be better/easier for the supplying garage to register the car with the DVLA and for the number to be transferred later? Would it be possible to register the new car with an old number plate (14/2014) at delivery? I would value your advice again.
GR, via email
I'm pleased you picked this up. Yes, let the dealer register the car on a 19 plate. Then, once that's all done and dusted and you get the car, transfer the registration from the retention certificate to the car. Don't trust the dealer to register the car to the cherished plate in the first place because they often mess this up and whatever they do is your responsibility, not theirs. Yes, it could have insurance implications so clear that up with the insurer before transferring the reg.
Click to Honest John's Motoring Agony Column 23-02-2019 Part 2
Comments
Author

Honest John
Latest