Honest John's Motoring Agony Column 16-02-2019 Part 2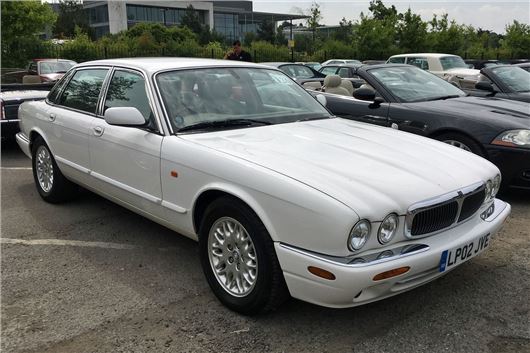 Published 15 February 2019
Click back to Honest John's Motoring Agonies 16-02-2019 Part 1
Two Jags
I have been a proud lady driver of Jaguar cars for the last 20 years. 2 weeks ago my parked S-Type Jag was written off in the most extraordinary circumstances by a car thief being chased by a police car. Third party property was damaged as well. I am currently waiting for a somewhat delayed insurance valuation offer, which I suspect will be much lower than the true replacement value of my top of the range Jag with all the bells and whistles. What is the best way to establish the market value of my car? My budget is £10k (before any insurance offer) and I am looking to replace my Jag with a similar level of comfort, luxury and petrol engine. Is it possible? Would you have any recommendations please? 
AM, via email
Check with the Jaguar Driver's Club. As a 'classic' you should have insured it with a classic car insurer on an agreed value basis. If you did, you'll get that agreed value. If you didn't, you'll get 'market value' that could be very little. A number a 15-20 year old Jaguar XJs are being imported from Japan where the Shaken test makes them uneconomic to continue to run. These cars are mostly low mileage and in stunning condition. That's what to look for.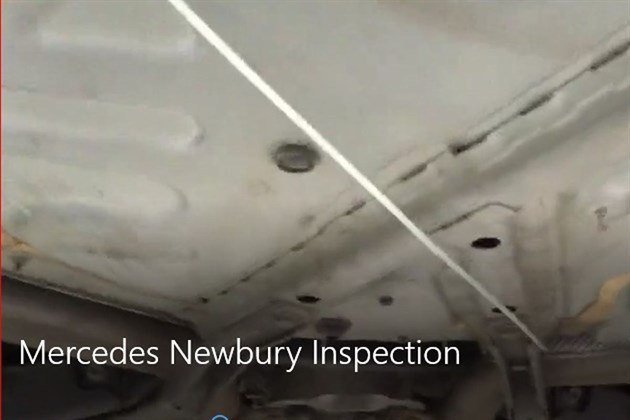 Airline fracture
I sent an email to Mercedes Benz customer service some two months ago. Recently my car, registration KV13OCC, suffered a rear suspension problem caused by an airline splitting at the seam.  The result of that failure on a £12 component resulted in a bill of £857.93 from a local Mercedes dealer. The car is only 5.5 years old with a full service history and only 56,000 miles. Thus I am surprised that an airline splits on the seam in such a short period of time. Despite receiving a polite and sympathetic response from MB customer service saying they would look into the matter, I have had to chase them four times over the last 2 months. Each time, I received the same response that they have asked the dealer to look into the matter and for the dealer to contact me, which he has never done. When I approached the dealer direct he said the matter was in the hands of Customer Services. I suspect I have no real claim here but thought I would point out how poor the customer service is from MB is once you are out of warranty. As a matter of interest, in your experience, is it common for an air hose to split after such a short period of time?
DM, Redditch 
I had another case in October, 2018 where the repair was shockingly bodged by a garage in France and had to be fixed by MB Newbury. See: /carbycar/mercedes-benz/e-class-estate-s212-2010/good/ Air suspension failures are quite common on Mercedes, BMWs, Land Rovers and Range Rovers, usually the airbags rather than the airlines. I think the reason for the lack of response is that MB regards it as 'maintenance', like the replacement of a drivebelt, rather than as a failure. Still worth having 'Airmatic' when available in any Mercedes, though, because it brings a huge improvement in ride quality.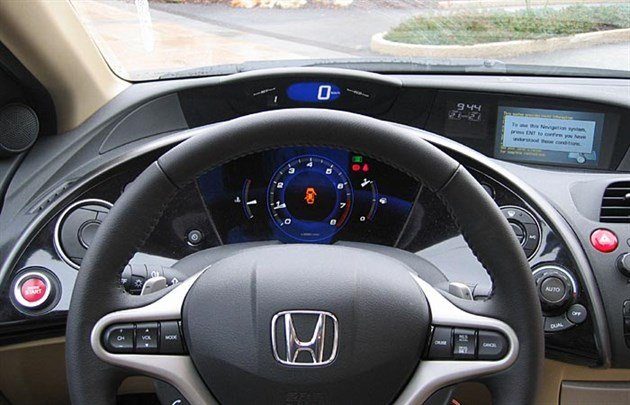 Clusterbombed
My wife has had a 2010 Honda Civic 1.8iVTEC 5-speed torque converter automatic from new and all servicing and MoTs undertaken by the same Honda dealer. It has done 44,000 miles. In June this year, the car went into 'limp mode' and the engine management light came on. The garage diagnosed an instrument cluster problem and a new cluster was ordered and fitted. Diagnostics cost £144, paid, and fitting of cluster a further £780 agreed. Somewhere in the process, the data extracted from the car was corrupted with the result that a further cluster had to be sourced and fitted, this being funding by Honda Technical Services. A new cluster has been sourced and fitted, but the car is still demonstrating the same problems as when it went into the garage in July, with no instruments working and all warning lights flashing at random. I maintain weekly updates with both the garage, the vehicle technician and Honda and have seen the plethora of data and reports in an attempt to resolve this problem but all to no avail. In your experience, what is the end game here? I honestly believe that both the garage and Honda do not know what to do next to maintain the financial viability of the car in view of their time and the money already expended here. As a trade price the car is worth around £5k. I would be most grateful for your thoughts.
LD, via email
Sorry, that's a shock because this is one of our most "recommended" cars. At a guess, the fault might be the BCM (Electrical Body Controle Module). (Honda might call it the 'ECM'.) Could be either that failed and caused the limp home function or whatever caused the limp home function spiked the ECM. So simply replacing the instrument cluster has not got to the root of the problem. Good luck.
Holding back
In your response to DM you wrote that automatics will only engage stop/start when in Drive so a foot needs to be kept on the brake causing following drivers to be dazzled (in contravention of the Highway Code). In the autos I have driven with this technology I have found that if the handbrake is engaged fully before releasing the brake pedal the engine stop feature still functions. I believe that leaving the car in Drive while stopped for a short time (at traffics lights for example) is the most efficient thing to do in terms of wear and tear (on a torque converter gearbox anyway). Provided the car has an effective parking brake applying it as described will secure the vehicle, minimise wear and tear, enable the benefits of stop start and not dazzle the following drivers. I am surprised, therefore that this is not your advice 
PP, via email
No I didn't write that. What appeared was "Almost every auto with stop/start keeps the engine running when in neutral." I guess you are referring to older generation torque converter automatics. But a parking brake doesn't always hold when left in D and I have had reports of running into the car in front as a result. It's particularly bad to leave a dry clutch DCT in D because, if the stop/start doesn't cut the engine, clutch pack wear occurs. That is the main reason for failure of VAG DQ200 dry clutch DSG/s-tronics and Ford/Getrag dry clutch Powershifts.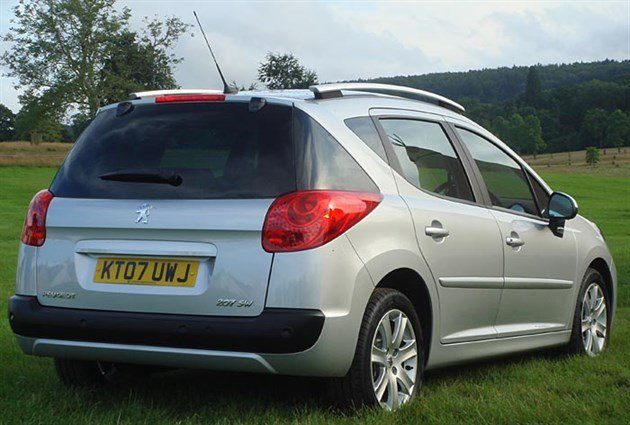 Back door advice
Following your advice to someone, nearly 10 years ago, I bought a Peugeot 207SW, which has been perfect for my dog, with a flat and low entry boot, and for my golf clubs. However, it is now beginning to cost me money and I am looking around to replace it. But I just can't find a low-entry boot and wonder what you would recommend now? I want automatic, with auto lights and wipers and an integral satnav would be a help. Nothing smaller than this Peugeot but not bigger either. Although I don't mind higher.

GJ, via email
Can't think of many low rear entry cars sold in the UK. Maybe a Dacia Logan MCV. Possibly better, a Ford Tourneo Courier 1.0 Ecoboost that recently became available for £14,015: https://vans.honestjohn.co.uk/van-reviews/ford/transit-courier-kombi-2014/Peugeot's replacement for the 207SW is the 2008 which has a flat floor, but a higher floor than the 207SW: /carbycar/peugeot/2008-2013/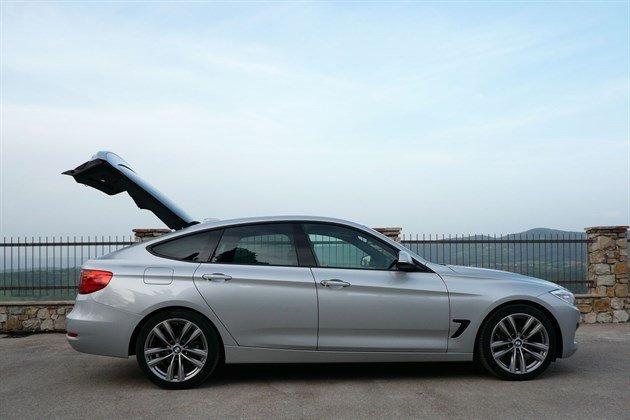 Big bang theory
I heard a peculiar noise coming from my engine on my 4-year old, 43,000 mile, BMW 320i GT X-Drive. BMW said it needed a new engine and turbo. They supplied these for free (£15,000 saved) but I had to pay the labour (£3,700). Do you think I should I feel pleased that they paid for the parts, or upset that the car has failed so badly after just 4 years? I know it's the last BMW I shall buy.
PA, via email
This reads as if the turbo failed and the engine ingested part of it, probably an impeller blade. Quite rare. But could be the result of switching off when the engine was too hot. BMW tries to counter this with water cooling to the turbo as well as oil cooling, but if the engine is regularly switched off when the turbo is too hot, the oil in the turbo bearing oil feed and oil return pipes can carbonise, blocking the pipes and starving the turbo bearings of oil. Applies to all petrol turbos. Manufacturers used to warn of this but don't seem to any longer because they regard it as warning customers of an inconvenience.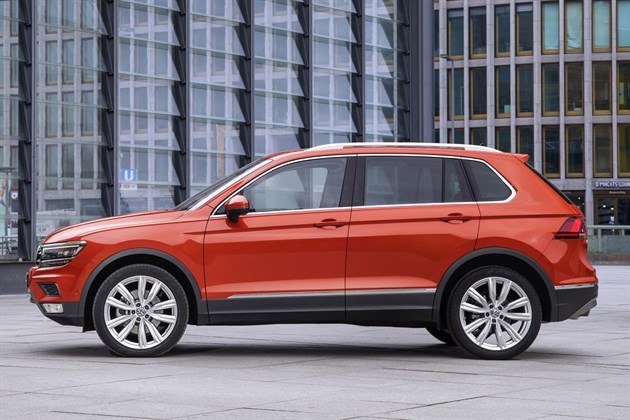 Tigging the right box
I currently drive a 2012 VW Tiguan 2.0 TDI with a 7-speed DSG gearbox. It has 60,000 on the clock with FSH. I am considering changing it, although it suits me perfectly, as my annual mileage is now down to about 10,000, half of which is motorway. What do I look at? The petrol versions appear to be a 1.5 turbo and I don't know if they come with the same gearbox as my current car or the one you have received adverse comments about. Maybe there are other manufacturers I should consider, I like the height of the seat position although I also drive an MGB. A friend has just purchased a BMW 5 Series diesel which he says is cleaner than petrol, true or false? Another conundrum is that the Mayor of London is reported to have said that any pre-2015 diesel vehicle will have to pay £12.50 per day if within the North Circular/South Circular ring from April 2019 as well as the Congestion Charge.
DT, Olney
Your car has the DQ500 7-speed wet clutch DSG, which is VAGs strongest and best transverse DSG. Most VAG cars with engines under 2.0 litres come with the dubious DQ200 7-speed dry clutch DSG. But VAG fitted its more robust DQ250 6-speed wet clutch DSG to the Kodiaq 1.4TSI and does the same to the Tiguan. (Now updated for the 1.5TSI to the DQ381 7-speed wet clutch DSG.) Alternatively, jump outside the box altogether and check out Peugeot's brilliant 3008. I'm currently driving a 1.5HDI 130 with an excellent 8-speed torque converter auto that is returning better than 50mpg. Your friend is talking about a diesel with an SCR Adblue system that is cleaner than an old petrol engine, but is not cleaner than a new petrol engine with a petrol particulate filter.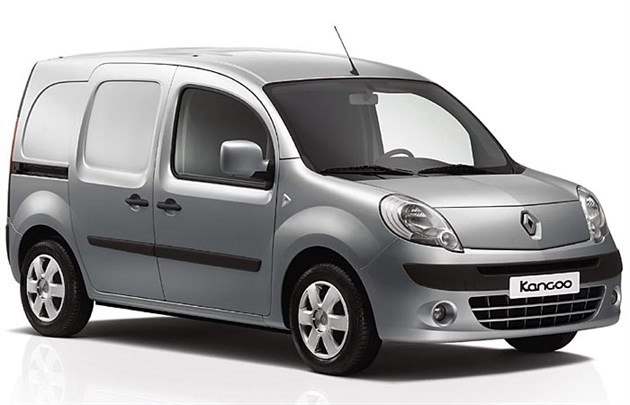 No bearing on the issue
I have a 2002 Renault Kangoo van. It has developed a 'whirring' noise: wer, wer, wer, wer, wer, wer, wer, which appears at about 35mph and gets louder and quicker the faster you go. You cannot hear it below 35mph. I thought it might have been a wheel bearing and a 'mobile repair man' replaced the offside front wheel bearing which he said was causing the problem. On removing the old bearing he said it was beginning to break up. This has not made any difference to the noise apart from ruining the tracking, which I had to get re-done quickly (including 4 new tyres) because the steering was so bad. Is this another wheel bearing problem or drive shaft bearing? Help or ideas please
DL, via email
A 2002 is 17 years old, so yes, could be the front wheel bearing the other side or a rear wheel bearing. Check by jacking the car up so each wheel is half an inch from the ground, then grabbing the wheel and pulling backwards and forwards to find out if there is any movement at the hub.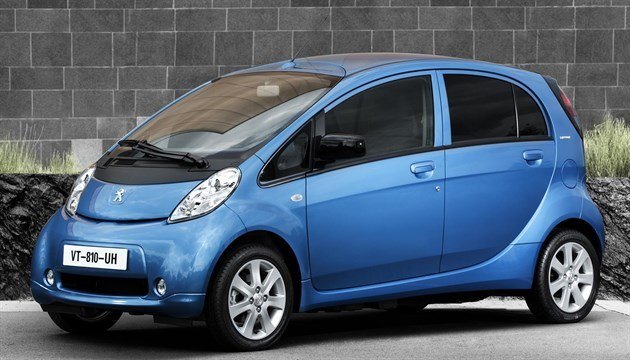 Ions in the fire
My Peugeot ION is 2012 with 14,000 miles on it and the battery is still (at the last check) 98.5%. Being Guernsey, there are no high-speed runs and I go down to single miles left to each charge. Yes, it is basic but narrower than my Brabus and Jimny, seats 4 and fits the 'small car' parking. I cannot think of a better 'town car' for the Island. As it has only been charged over night with a timer on the cheap electricity, does this contribute to the long life of the battery? From your comment (1.12.18)is there any proof of early battery failure as asking other electric car owners, all have been happy about the long-time state of their batteries.
CB, via email
I had some reports a few years ago of horrendous costs of replacement batteries for IONs, C-Zeros and i-Mievs. You obviously don't have a problem and furthermore have the ideal car for the Island.
Shock decision
I have a Peugeot  2008 HDI blue, which is 3 years old with 38,000 miles, but out of warranty. In the last month it developed a noise, front nearside. This was diagnosed as a failed damper. I was advised to have both front dampers replaced since I believe there had been an upgrade and also replacing both was considered best practice. The bill came to £408 and I would like your opinion please, as to if one might call this a very premature failure? It would seem that this model has a history (Peugeot club - online) of such failures. Do you think that I have cause to seek redress from Peugeot as a result?
JP, Scottish Borders
No previous reports of this to me. Obviously, the first damper to fail will be the front nearside because that's the one that has to cope with the most potholes. Pothole damage is the reason why you might not get some goodwill, but still worth trying for some.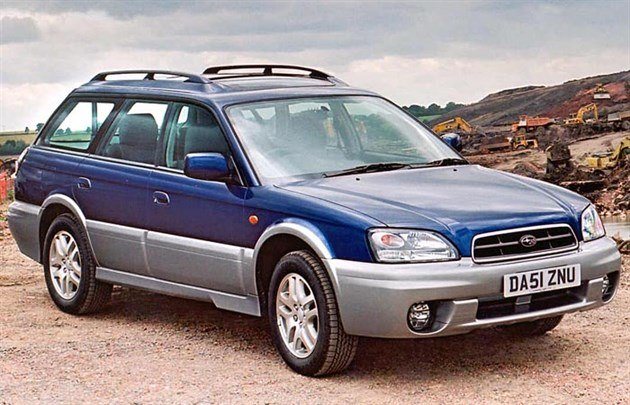 Cold feet
We have a problem with the heating in our 2004 Subaru Outback auto, which I gather is very common but nobody seems able to do anything to correct it. We can get no heat at all through the passenger side at the feet and virtually none towards the screen on that same side. Our local garageman has tried "burping" it, has cleared out any ducts he can reach, and spent a lot of time on it, to no avail. We cannot afford to take it to the local dealer to have the same things done at huge expense and with no satisfactory result and feel sure there is a simple solution which you will know about.  Otherwise the car is in fine condition. Please help this cold footed passenger. 
DC, via email
The problem with heating and ventilation systems is that if the repair isn't simple and accessible, the dash needs to be taken apart to get at it and this is very time consuming and eye-wateringly expensive.
Stop signals
Recent TV programmes have suggested putting Fob type car keys in a tin box when at home to prevent signals external to the house allowing thieves to access the car. Is this the answer to prevent home related car thefts? My daughter has been advised  use of a Microwave Cooker instead of a tin box, is this correct or wise? What advice can you give when parking away from home please?
MH, Kidwelly
Lidded metal box or a 'Faraday' caged bag. The point is to block the signal from the key to the car. If that signal can be picked up by a hand-held device from a distance of 10 metres then it can be 'boosted' so the car thinks the key is inside the car. The car can then be opened, started and driven away. What kind of brainless idiot came up with proximity keys, I don't know. Don't put them in a microwave cooker because if it is accidentally turned on with the metal key inside it might blow up.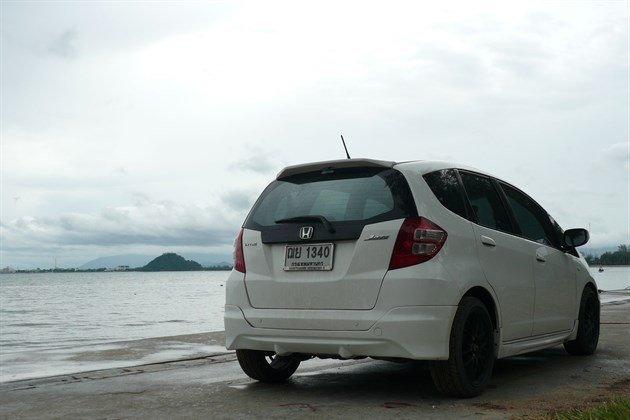 Dis-Hondarable mention 
Please stop recommending that people buy a Honda Jazz. Every awful driver I encounter is driving one. They are a plague on our roads. Do the decent thing. Love your column apart from this.

LP, via email
Our 2010 Honda Jazz 1.5iVTEC 120HP 5-speed torque converter auto (a model built but never sold in the UK) has done 168,000 kilometres and still runs beautifully. It's decently quick, returns 40 - 50mpg and the only problems have been failure of the a/c (£300 to put right) and failure of the rear wheel bearings and dampers from frequently carrying 7 people (obviously not in the UK). I thought the "awful drivers" drove Audis.
Click back to Honest John's Motoring Agonies 16-02-2019 Part 1
Comments
Author

Honest John
Latest