Honest John's Motoring Agony Column 01-02-2019 Part 1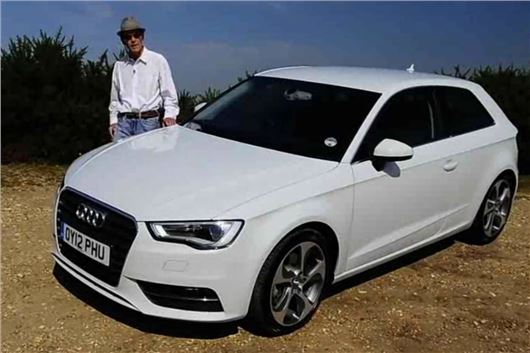 Published 31 January 2019
This week's burning questions eventually get to conflagrating cars, but first we go ex-rental, play the regeneration game, dig some money pits, puncture an ego, prove a point and provide a lot more to think about.  
As usual, emails to Honest John should be addressed to: letters@honestjohn.co.uk  Please try to keep them as short as possible.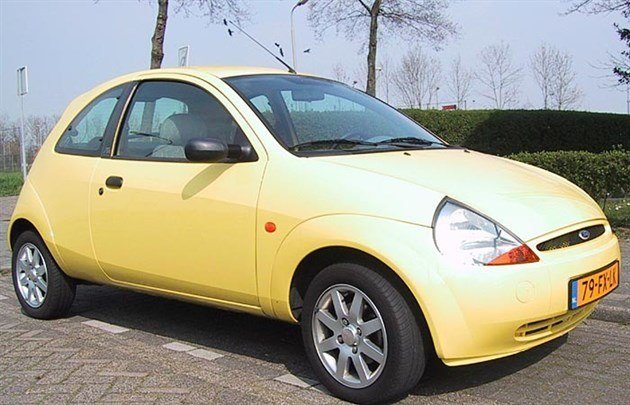 Hire Kas
I recently purchased an early LHD Ford Ka which had been used in Spain until 2013, only covered 26,000kms, now imported and UK registered, for short duration trips to France. This budget model is known as being vulnerable to severe corrosion, possibly due to  poor quality steel being used. There are a few cosmetic corrosion blemishes on the vehicle. Are there any effective corrosion preventative treatments or methods available, and why are used LHD UK reg vehicles so comparatively expensive?
NG, Tonbridge
Used LHD prices in the UK are based on LHD prices in LHD Europe where the cars come from and where used prices are higher than in the UK, coupled to the fact that Sterling has taken a severe hit over the past 5 years. Yes, KAs are bargain-basement cars (originally built as cheap hire cars for Spain). But, to Ford's surprise, they caught on. Rust is worst in sills and rear 3/4 boxed sections. You could try Waxoyl, Dinitrol or something similar, but that needs to be applied when the car is hot and dry, which it never will be at this time of year in the UK unless you can dry it out in a barn or low bake paint shop oven.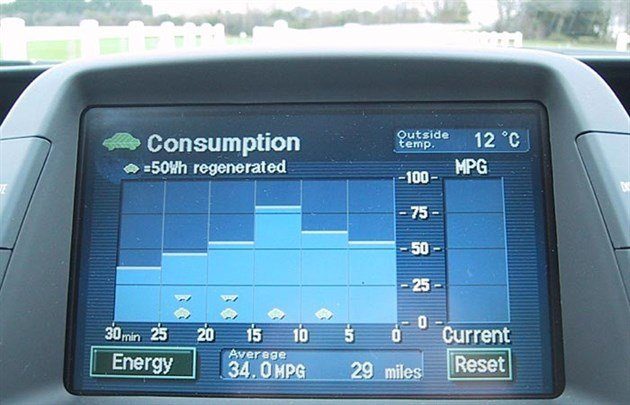 Right charger
As the only site to learn anything on, please clarify something for me: Your answer about hybrid charging because of low speeds, etc. on Guernsey. In Toyota self-charging hybrids, on the dash display, there is a facsimile of a cylinder with blue bands, the more bands the greater the battery is charged, when the bands get low enough the engine kicks in. Would this not ensure the battery is always correctly charged, regardless of speed, distance, etc. Also, when the engine does start, you still get reasonable fuel consumption overall; something I understand may not be the case with a PHEV. Apparently with PHEVs when the petrol engine starts they can be thirsty. There's also the element of longevity: is it correct that plug-in vehicle batteries tend to lose their length of charged time through their life, whereas my research seems to suggest self-charging, like Toyota and Lexus, potentially last the life of the vehicle. There's a website I've seen about a chap in Southampton with a Prius 2 having covered over 400,000 miles on the original battery, and you yourself have often quoted 500 thousand for mark 2 Priuses used as Taxis.

PW, via email
My point was that if you use a self-charging hybrid for short runs from cold it will rarely if ever charge its hybrid battery sufficiently so will be running on its petrol motor most of the time. I have direct experience of this. A PHEV, on the other hand (at least one that the owner bothers to plug in), will deliver its EV range of 20-30 miles after each charge. Should the owner take it on a long trip, once the plug-in charge is used up, it self-charges pretty much the same as a standard self-charging hybrid. (I also have experience of this, and got 82mpg out of a Prius Plug-in over 120 miles.) The only inefficiency comes from the extra weight of the plug-in's higher capacity batteries, typically 40kWh-64kWh, whereas a self-charging hybrid such as the latest Honda CR-V hybrid, has a much smaller, lighter battery. Of course, if they are not driven far enough regularly enough, boy self-charging hybrids and PHEVs can severely deplete their 12v starter batteries.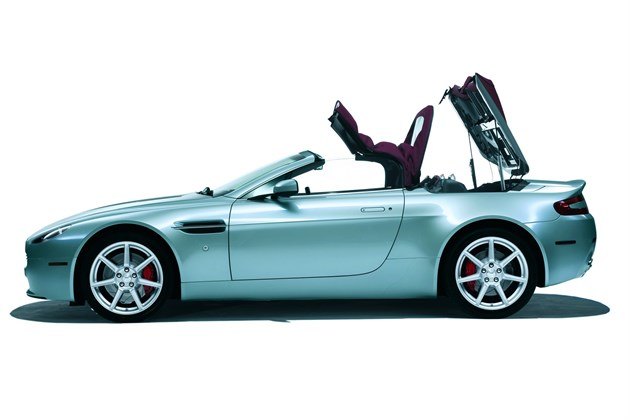 Rich man, Porsche man
I would like to buy a Porsche or Aston Martin, just to have the experience of driving this type of car. I have a budget of £40k. I intend to keep it for around 18 months. Which car would depreciate the most and by how much? Which Porsche would you recommend? I viewed a 2009 Aston V8 Vantage, 57,000 miles for just under £40k. Are there any serious service bills due with this mileage? Any other advice appreciated.

AT, via email
Hire one before you buy: /faq/hiring-a-special-car/ You will probably lose less of a fortune with a Porsche 997 than with an Aston Martin. I don't "recommend" any Aston Martin.
Pompous and circumstancial
Your reply to a reader's misfortune on 17th November was extremely unfortunate. As a reputable family owned franchised dealer that was founded 40 years ago and built into a solid reliable business after many hours of hard work with many loyal happy customers I am hurt at your comment that "car dealers want to get rich and the entire industry is infected and all they think of is the bottom line". Generalising in this way does not help in the relationship that many people have with a business like mine. I presume that the owners of The Telegraph also keep their eye on the bottom line to keep the shareholders happy? It would be nice if next week you could point out to your readers that there are some excellent hard working dealers in the country.

DH, via email
The reader had bought a 14 month old Mercedes from a franchised Mercedes dealer and found it was fitted with an inferior set of mismatched tyres that the dealer initially refused to replace with suitable tyres. The reader asked "why a reputable franchise like this still nickel & dimes?" My reply to this ripped-off reader was, "Because they are car dealers and want to get rich. The entire motor trade and the entire motor industry is infected with this attitude. All they think of is the bottom line. It's where 'dieselgate' came from." I was in the car trade for more than 60 years off and on (starting as a 10 year old) and, since January 1995, I have dealt with around 1,000,000 emails from readers, a significant proportion of which were complaints of their treatment by dealers and by manufacturers. I accept that a few car dealers are honest, decent and truthful people. I accept that a few manufacturers might also be. But I know the unsensational truth.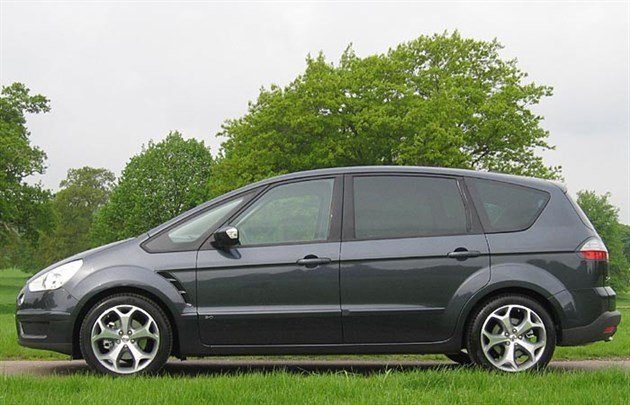 No change there, then 
My daughter in Bridgend bought a 2012 Ford S-Max from a dealer in Manchester for £7,900. (Extra space needed for third child). Her husband paid the dealer for a six month warranty provided by another firm. The third day driving it, all power was lost, three children under the age of 5 in the car, very frightening. She managed to drift to the roadside and eventually restarted it. Investigation proved the Powershift gearbox is the problem and needs replacing. The warranty company first said this isn't covered because of no FSH. However, when this was produced they said the 37,500 mile service invoice didn't show the automatic gearbox oil being replaced, so the warranty is void. A new gearbox is probably about £3,000. The in-laws and myself paid for the car. Surely someone is responsible and should pay up? Any advice gratefully received, especially as she is now using my 14 year old Lexus IS, which can just accommodate 3 child car seats, but no husband and I have to walk everywhere. Her previous car was a 16 year old Soda Fabia that never let her down, flew through the MoT and sold straightaway. Help.
HL, via email
The dealer who sold her the car is directly responsible and directly liable for any fault that could have been present or developing on the date of sale for 6 months from the date of sale. The transmission had not been serviced and that directly lead to the failure. So money back in full or the dealer pays for the new transmission. See: /faq/consumer-rights/ Nothing to do with the warranty insurer because the fault was present before the warranty was taken out. Completely the liability of the dealer. If you have to take it to court here are the details: https://www.gov.uk/make-court-claim-for-money / Avoid all the emotive stuff about kids in the car, etc. This is a straightforward  failure because the car was "not of satisfactory standard" because it had not been properly maintained.
Another leg lifting
We bought a car in March 2018 under the impression it had full service history. In September 2018 the car broke down. It is still currently being fixed, so we have been over 2 months without a car, had to purchase another car to get to work and our son to school. There have been a few things picked up while in with the garage, also that there are 3 services missing from the service book and also the cambelt wasn't changed at all which was recommended in 2016. We are now having to pay just short of £4,000. That's without all of our costs from not having the car. Do you think I have a case to put forward? 
SJ, via email
Definitely. See: /faq/consumer-rights/ I can't guarantee you will win your case, or even if the dealer will pay up if you get a ruling in your favour, but on the face of it you have a Small Claims case: https://www.gov.uk/make-court-claim-for-money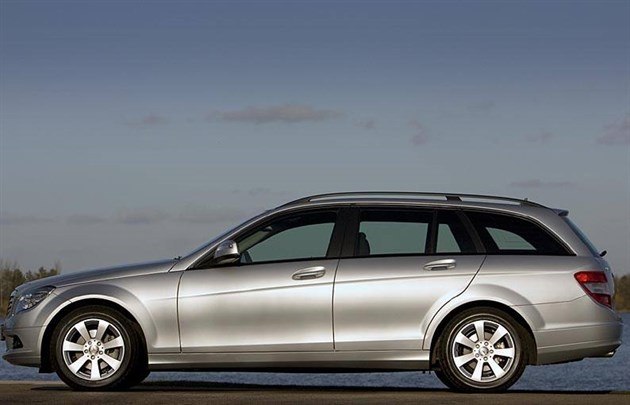 And another:
In 2010 I purchased from the Ridgeway Group, a C220 SE estate that caused me over the next five years, 16 visits to the same dealership because the parking brake was not able to hold the car on a one degree slope. This was despite a new pair of rear integral drum / disc units and a new three-part brake cable in which, later it was found that the mechanics had failed totally to adjust the rear offside brake cable. In March 2016 I changed it for a C250 BlueTech Sport at the same dealership. It had two defective front tyres that the dealer was supposed to have changed for new tyres of the same type. To my disgust, several weeks later I received a bundle of falsified documentation relating to the car, one of which was for a 'B' Service.  This was totally untrue because my car was inside my garage, at the time, the garage locked. The ignition keys were in a Safe and the house locked and its alarm system fully set. At this time I was 3,000 miles away and nobody has keys to my house or to my car. I sued the new owner of the Ridgeway Group via the County Court in Salford, for the additional costs to which I had been put, which amounted to more than £3,000, and he denied up to the very last day allowed by the Court that he had been the owner at the time of the sale of the C250 to me. Never purchase a Mercedes-Benz because, although a truly lovely car, the after-sales is pathetic and their mechanics incompetent. It is just not worth the stresses of their denials and arrogance.
BS, via email
You did not actually state in your email that the defendant settled out of court or that the County Court judge ruled in your favour. But this is more evidence that DH (4 emails up) was talking out of his backside.
Stand up kinda guy
I have a 2010 Mercedes A180 Auto Elegance which is "fully loaded" with every factory extra. This is a luxurious small SUV/MPV with high driving position, fitted out like a gentleman's club in a small package just 3,840mm long (length is important). Its long and flat load area with rear seats folded is huge. It rides well, even on our terrible roads. I am starting to look for a new car with the same attributes, including a beige interior, but I haven't found anything. There is no budget limit for the right car. What can you suggest?

GH, Edenbridge
That type of configuration in that size went out of fashion so there is no direct replacement. The closest still being made are the KIA Venga and Hyundai ix20. Everyone wants SUVs these days. Among them, you would probably be happiest with a Honda HR-V: /road-tests/honda/honda-hr-v-2015-range-road-test/ and: /our-cars/honda-hr-v/ and: /carbycar/honda/hr-v-2015/ Bigger, there's the VW Golf SV, Citroen C4 Space Tourer, Ford C-Max, etc. and, of course, the New Mercedes B-Class.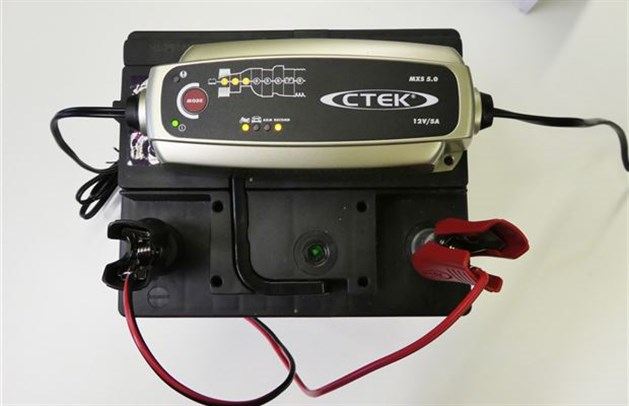 Reasonable charges
I note that you have mentioned the use of a CTEK battery conditioner for maintaining a car battery if the car is not used. I had a CTEK unit for my Lotus that eventually died without any indication and the battery subsequently failed. After a search on the Internet I found Accumate that besides providing indication of the battery condition can, under certain conditions, recover a poor battery. I  found the company  very forthcoming in answering my queries about the right unit for my car and I  now have one. I would recommend their product. I have no connection with the company but I am impressed with their service and think you should  include them as an alternative. You can purchase directly from them.
RB, via email
Many thanks for the information. More at: https://accumate.co.uk/ CTEC test here: https://kit.honestjohn.co.uk/reviews/review-ctek-battery-charger-mxs-50/
At braking point
What is the most likely cause of the brakes failing on my girlfriend's Peugeot 206? The fluid seems ok and the pads have only done about 6,000 miles. I imagine the cost of repairing it would be uneconomic.  With that in mind, what are the best PCP deals with low monthly payments and low deposits? The Clio seems ok at £179 deposit and £179 a month. Also a Suzuki Swift, no deposit £180ish a month.

RB, via email
Brake fluid is hygroscopic (absorbs moisture from the atmosphere) and needs to be changed every 2 years or corrosion will occur inside the ABS module. Could also be a failed master cylinder, but that's a lot cheaper than an ABS module. New car pre-reg deals (non WLTP cars pre-registered before September 2018 are still going cheap): /best-pre-reg-and-nearly-new-car-deals/  PCP deals: /cars-for-sale/?type=Personal+Contract+Purchase#leasingSearch/ Personal Contract Hire: /cars-for-sale/#leasingSearch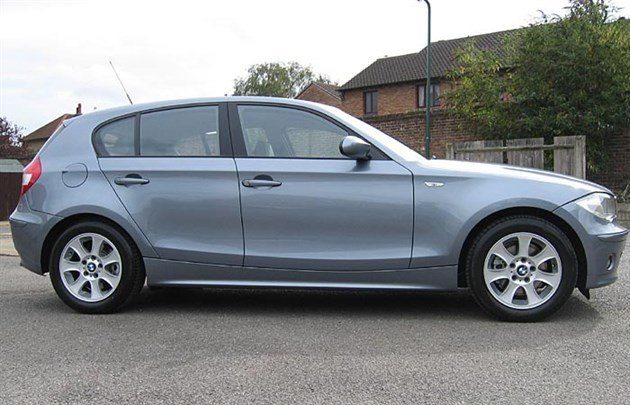 Cut out and keep
I have a 12 year old BMW 1-Series with just 42,000 miles. It is MoTd and serviced regularly, but the engine has recently started cutting out:  the dash electrics disappear instantly, as does the steering. Coming to a halt, and going through the starting procedure, it will immediately 'fire up'. The BMW garage has experienced the fault, but cannot find its cause. Any suggestions, please; I'm frightened to go out in it?
AM, Liverpool
Will be the coil packs or injectors: /carbycar/bmw/1-series-e81e87-2004/good/ Probably the coil packs because the slightest crack will allow condensation inside and now is the worst time of year for this.
Hero to zero
I wonder if you can solve a mystery for me? I was entering the M25 at junction 4 and saw this sign on the matrix: Operation Vision Zero: Drive with care. The weather was fine with a clear sky and normal road vision. What was I supposed to be doing or to look out for?
JD, via email
There might have been fog earlier and the operator simply had not switched off the sign. Or there might have been a fault with the sign. Sometimes happens.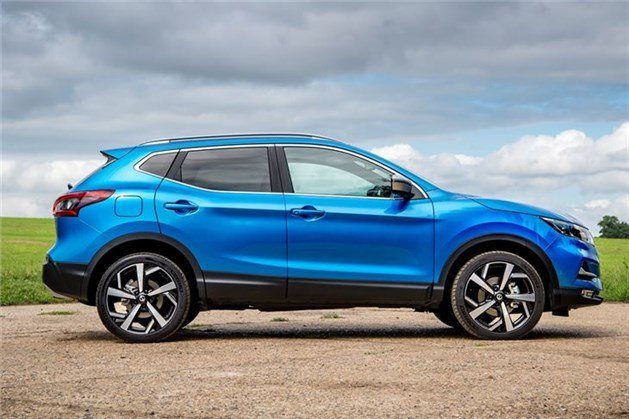 Engine overtakes car
We have a 2017 Nissan Qashqai N-Vision DIG-T petrol 1,618cc.  About a month ago we were travelling, with me driving, and suddenly the accelerator was increasing revs, but having no effect on the speed of the car. We got to a nearby safe location and then called Nissan Rescue. The RAC engineer decided in about 10 seconds that the clutch had gone and said he would have to get a recovery vehicle.  The car was eventually relayed to Smith's Nissan Peterborough. They reported that the clutch was burned out and the flywheel damaged.  No component failure so not covered by warranty.  After numerous discussion with Nissan Customer Service, they would not agree to cover the cost or make any contribution to it. Our age profile is such, that we don't drive aggressively. The car is 18 months old and, at the time of the breakdown, had only 15,000 miles. When the car was one year old (6 months ago), it went in to Smiths Nissan for its first service and a couple of days later there was a burning smell.  It was taken back and they wanted about £600 to examine the clutch. This was raised with Nissan Customer Service. We agreed with Nissan customer service to run it for a few days to see what happened. The smell disappeared and it was suggested that it could have been some fluid spillage on to the engine block which then subsequently burnt off. I believe that either the clutch and related components are not fit for purpose or there is some other technical reason why this early failure has occurred. Cars have to cope with many driving styles and they need to be robust enough to withstand this. We are always very careful to engage the electronic brake and put the gear into neutral when we stop, either in traffic or at lights. To retrieve the car from Smiths Nissan we have had to pay over £1,800. I look forward to hearing back from you.
RW, via email
Clutch failures on Qashqais and particularly on Qashqai 1.6DIG-Ts are quite common. See: /carbycar/nissan/qashqai-2014/good/ If the clutch failure was due to a manufacturing defect or failure of the dual mass flywheel then it should have been covered by Nissan. If it was merely a clutch failure caused by the way the car was driven then it wouldn't be. And I wonder if a lot of this is because drivers do not manually release the electromechanical parking brake before setting off, thus creating extra friction every time. But there is enough meat in the carbycar entry to take the matter to Small Claims and a chance of a ruling in your favour. Suggest this to the dealer and see how he reacts.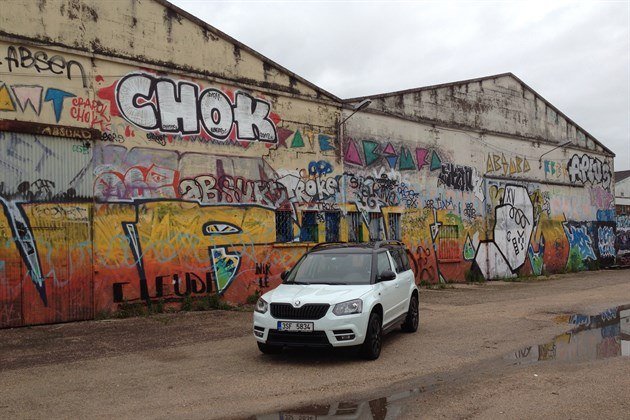 Another one bites the DSG
I have a Skoda Yeti 1.2TSI DSG petrol automatic bought from and entirely serviced by a Skoda dealership. It's out of warranty at 7 years old but the gearbox has failed at 34k. Skoda is "too busy" to look at it or do the work. An AA approved gearbox specialist diagnosed clutch pack and mechatronic faults: estimate £4.5k. I learned early DSG failure is common with the VW gearbox and the dealer withheld from me that the car had a gearbox recall (34F7) 2 months before I bought it (4 years ago). It should have had an oil change from synthetic to mineral. But there's no documentation and stamp under the bonnet. Skoda tells me the oil QUANTITY was "probably" changed. Hence my gearbox failing early, I assume. Both Skoda dealer and customer services are unhelpful, will not investigate the botched recall (says not relevant) or the missing paperwork/system data about the car they sold, and offer no goodwill. They insist only their garage can diagnose. It also transpires their system has the wrong numberplate (previous owner's private plate) and thinks the car was sold last year despite them servicing it for me 2 months later. All very dodgy and worrying for a franchised dealership. The car value was £7,500 before this breakdown. Please help?
KS, via email
Even though the car is 7 years old and despite the fact you bought it 4 years ago you might be able to use the ruling in Clegg v Olle Andersson (trading as Nordic Marine), House of Lords 2003, to assert that the car was fundamentally faulty from the day you bought it because the manufacturer service action to replace the synthetic oil in the transmission with mineral oil had not been carried out. Your Small Claims action would have to be against the supplying and servicing dealer, not Skoda. Unfortunately, if the dealer can prove that the recall work had been carried out you are on your own because Sale of Goods only gives you a "reasonable expectation" of 6 years life for an expensive consumer durable such as a car. See: /faq/consumer-rights/
Click to Honest John's Motoring Agony Column 02-02-2019 Part 2
Comments
Author

Honest John
Latest