Honest John's Motoring Agony Column 19-01-2019 Part 2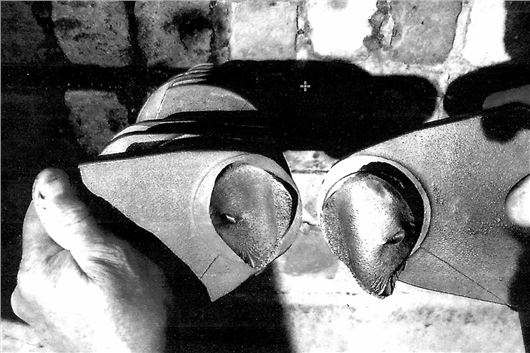 Published 15 January 2019
Click back to Honest John's Motoring Agonies 19-01-2019 Part 1
Broken premise 
I write as I hope a valued customer of both Jaguar and Land Rover for 33 years. In this time I have never complained or felt the need to. I have a Land Rover Defender 90, which I purchased new 17 years ago. As you can see from the attached photograph it has a manufacturing defect in the crankshaft. The vehicle was for my retirement, has never pulled a load and has done less than 5,000 miles a year. I believe, and after speaking to ex-engineering friends and colleagues, that if it had been worked harder or used more it would have failed in its first 3 years whilst still under warranty. Can I be blamed for using the vehicle less and looking after it? It has cost me over £3,000 to have the engine rebuilt, which should be refunded to me due to the individual case this is. This may be a unique manufacturing fault and the case should be treated in the same manner.
RF, via email
This is an old and known fault that I received a few times before 2011 when I started dating actual complaints received: /carbycar/land-rover/defender-1984/good/ No doubt it is one of the many build faults that LandRover has always been infamous for and why the next car you see in the Sahara desert will be a Toyota Land Cruiser. But it would be very unusual for any car manufacturer to compensate an owner for a fault that did not actually manifest itself for 17 years.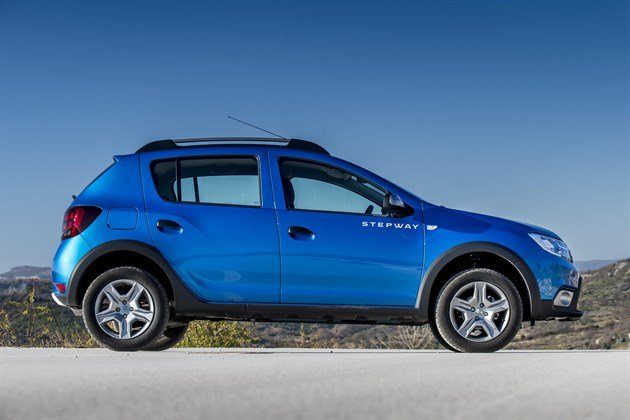 Oil on troubled water
My Dacia Sandero Stepway 1.5 dCi engine requires complete replacement at 36,624 miles due to the failure of an internal coolant seal. I bought the car on 27/3/2017 at 14,869 miles. The mixing of oil and coolant has caused the engine to be beyond repair. The dealer (Arnold Clark) has agreed that the seal would not have been checked during routine service, nor could the failure be down to my negligence. The £7,000 estimated cost of repairs exceeds the value of the car. Having regularly read your column, my instinct is to request full reinstatement at the dealer's expense given that the goods were not of merchantable quality under the Consumer Rights Act 2015. Am I barking up the right tree?
DC, via email
I think you might have difficulty making your case because the assumption that a fault was either present or developing on date of sale only lasts for 6 months from the date of sale unless you can prove otherwise, in which case Clegg v Olle Andersson (trading as Nordic Marine) House of Lords 2003 applies. See: /faq/consumer-rights/ The Renault 1.5DCI is the most common small diesel engine in the World. There are millions out there and this is not a common fault (possibly caused by cracked cylinder head, failed cylinder head gasket or failed waterpump). You will be able to get a replacement engine quite easily, and it may even be possible to have the original repaired by a member of http://www.fer.co.uk, for very much less than £7,000.
Responsible fellow
I am responsible for a small business' fleet of 8 vehicles and for the past 15 years have been largely led by your advice on car purchase, saving many, many thousands of pounds. We buy one-year old cars rather than new, 16/17-inch wheels, diesel (still) as we have high rural mileages, service every 10k miles at an independent garage and aim to run to 200k miles. What would you currently recommend for excellent  handling on bendy northern A roads, 0 to 60 in 8 seconds for overtaking, economical, with comfort for long motorway trips and poorly maintained roads and golf/focus type of size?
AM, Northumberland
8 seconds to 60 is pushing it for a car to last 200k miles. A Hyundai i30 1.6CRDI has to be top of your list because of its 5-year unlimited mileage warranty. Next a KIA Ceed 1.6CRDI with 7-year warranty limited to 100,000 miles. Mazda 3 2.2 Skyactiv diesels are good to drive. Honda Civic 1.6iDTECs very economical. BMW 1-Series 2.0 diesels (x-drive best to drive but x-drive is high maintenance). Not keen on VAG diesels for obvious reasons. Not Ford belt-cam diesels either. Mercedes new chain cam 1,950cc diesel is excellent, and now feeding down to the A-Class. Renault's new chain cam 1.75 DCI 140 in the Megane and Kadjar is good. Vauxhall uses the same engine in Astras.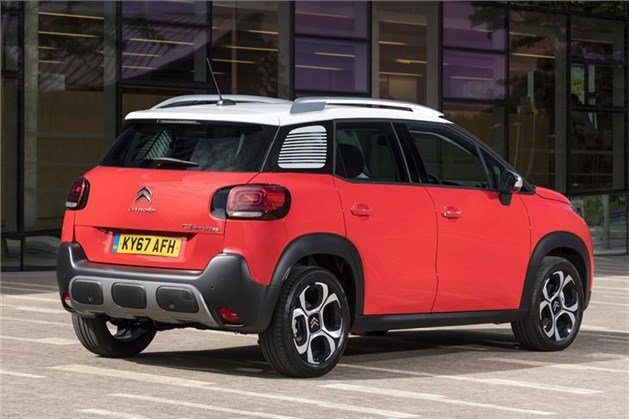 Automatic decision
I currently drive a Peugeot 306 diesel hatchback, which has proved to be the best car I have ever owned. But I recently sold my caravan so need to change to a petrol engine and due to problems with arthritis I need to get an automatic. I am looking to buy a Peugeot 208 auto or a Mazda 2 auto. Your advice would be greatly appreciated as to which would be the better buy, or any other make. I have a budget of £20,000 and drive about 8,000 miles per year mostly short journeys.
DS, via email
I prefer the Mazda 2, but you could also consider a Mazda CX-3 2.0 petrol auto, a Peugeot 2008 1.2 Puretech EAT6 or a Citroen C3 Aircross 1.2 Puretech EAT6. All of these have 6-speed torque converter automatic transmissions.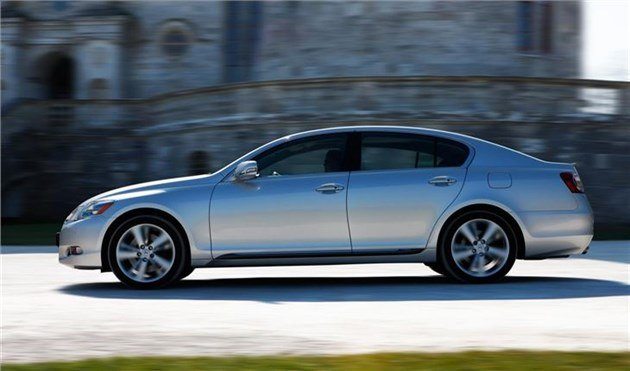 Absorbing topic 
As I am disabled with a bad back, I'm looking to upgrade my 2009 Auris to something with nicer seats and a better ride. Having been driven in a fair few limousines recently, it seems that a car of E-Class size has a good balance of seat comfort and cost. I also only want to spend around £7k used and I'm doing less than 10k miles per year. Any suggestions? I don't want a diesel with my mileage. Is the Lexus GS 450h (available from about £6k used) reliable? On your car-by section there are very few faults listed (other than 36mpg average).
AF, via email
Sorry, nothing much in the carbycar entry indicates very little feedback. Any we had received would be in there. That can be a good thing, and, in fact, we receive hardly any reports of failures of hybrid batteries. But if you don't regularly drive the car reasonable distances you will run into trouble with the separate 12v starter battery. If that goes flat the car will not start at all. You might do better with a Citroen C5 on Hydractiv 3 suspension. Avoid anything on big wheels with tyre profiles of less than 55.
Side frights 
Twice this week I've seen a new BWW with amber front running lights. When in traffic, particularly at roundabouts or junctions, you are taking in lots of visual information. A glance at a car displaying an amber light registers as an indication. I know you are supposed to act on another driver's indicator, but to glance at an (apparently) turning car, only to have it pass in front of you seconds later, is a little disconcerting. Is this likely to become the norm on other makes? I can remember, I think, when front direction indicators were changed from whit to amber, presumably to avoid thus type of confusion.
KW, Harlow
European DRLs are supposed to be white. They can be set so when a driver indicates, the white DRL goes off and the amber indicator tells everyone where the driver proposes to go. Years ago, American cars used to be fitted with amber side running lights. But that is not the norm for the UK.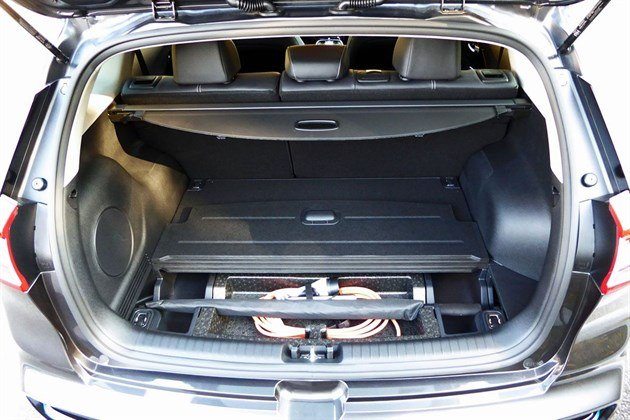 Unplugged
I thought you might be interested in this from a BBC news website concerning Plug-In Hybrid Electric Cars: "Data compiled for the BBC suggests that such vehicles in corporate fleets averaged just 40 miles per gallon (mpg), when they could have done 130. Many drivers may never have unwrapped their charging cables," The Miles Consultancy said. The plug-in grant was introduced in 2011, gifting buyers up to £4,500 off new cars. But subsidies for new PHEVs have recently been scrapped. The incentive helped the UK become the biggest market for PHEVs in Europe. The majority of the tens of thousands of eligible vehicles sold were bought by company fleets, including more than 70% of the 37,000 plug-in hybrids sold so far in 2018. But data from The Miles Consultancy, a Cheshire firm that advises 300 blue-chip companies on fuel management, reveals that many businesses simply used the grant to save on buying regular cars. When regularly charged, PHEVs can achieve more than 130 miles per gallon. Mileage records from 1,500 models, including Audi, BMW, Mercedes and Volvo vehicles, showed an average real-world mpg of 39.27, against an average manufacturer advertised mpg of 129.68. Figures for 2,432 hybrids - including non-plug-in varieties - showed an average real-world mpg of 49.06, still vastly lower than the potential range. "There are some examples where employees aren't even charging these vehicles up," said Paul Hollick, the Miles Consultancy's managing director. "The charge cables are still in the boot, in a cellophane wrapper, while the company and the employee are going in and out of petrol stations, paying for all of this additional fuel." This practice, he added, was "ridiculous". The UK government subsidised plug in hybrids for seven years. The British Vehicle Rental and Leasing Association (BVRLA), which represents many fleets, said higher taxes on diesel cars incentivised companies to buy plug-ins, even if they had no intention of using their electric capability. "We unfortunately have got a situation where a poorly designed tax regime is driving some poor behaviours," said Toby Poston, ​the BVRLA's communications director. "We have got some situations where company drivers are choosing the vehicle based on their tax liability, rather than having the right vehicle for the right job." Some companies, he explained, were buying PHEVs - which are best suited to local trips - for employees who did a lot of motorway driving. When presented with The Miles Consultancy's findings, a Department for Transport spokesperson said the government believed plug-in hybrids "bring significant environmental benefits", but would "now focus its support on zero emission models like pure electric and hydrogen fuel cell cars". Plug-in hybrid vehicles continue to receive some government support, through lower car tax rates, grants for charging infrastructure and, in some local authorities, free parking. The Society of Motor Manufacturers and Traders reiterated its dismay at the scrapping of the plug-in car grant. "We need policies that encourage consumers and businesses to invest in the cleanest cars, however they are powered," chief executive Mike Hawes said.
JM, South Wales
Yes, I heard that on the radio. It's why Toyota has always been 'anti' plug-in hybrids and only ever produced them when misguided legislation in countries outside Japan created a need for them. It's why the Gov canned the £2,500 plug in hybrid EV grant unless the EV can do at least 70 miles on a charge and emits less than 50g/kim CO2. That said, I have driven a number of plug-in hybrids significant distances without plugging them in (because where I live I can't). While there was no chance of achieving 130mpg (which only ever happens after repeatedly charging the cars up), the systems do still intelligently self-charge and I got much better economy than from an equivalent diesel. The old NEDC cycle was 11 kilometres, which a plug-in hybrid can do all electric. The new WLTP drive cycle is 23 kilometres, which most plug-in hybrids can also do all electric on a single charge. But to do 130mpg the cars would have to be stopped and re-charged every 20-30 miles. The 130mpg figure was always ridiculous.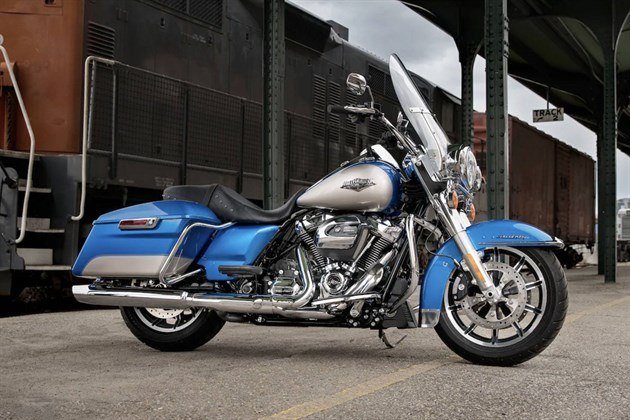 King of the Road?
I bought my Harley-Davison Road King Special motorcycle new in June this year, it cost £20,261. It has recently become apparent that the machine is badly affected by a Transmission to Primary Oil Transfer problem. Harley-Davidson is aware of this problem, which is a global issue, and has recently distributed a Technical Notice, TA0022 to its dealers. Basically, Transmission lubrication oil is being moved from the Transmission to the Primary Drive, causing the lubricant in the Transmission to be low and the lubricant in the Primary Drive to be high. My motorcycle was given its first 1,000 mile service on 18/08/2018. At the time of the service, no problems were reported by the service technician. Shortly after I did a tour to Scotland and covered approximately 1,000 miles over a week. The day after my return I checked my Engine and Transmission fluid levels, and  was horrified to discover that the level on the Transmission dipstick was not even showing.   subsequently topped up the Transmission, and I used between 20 and 24 fl oz of oil to bring the oil level to the full mark (the transmission holds 28fl oz full). I then contacted Leeds Harley Davidson and spoke to the technician, who said that it appeared that my bike was "one of those affected by oil migration". He explained the problem and said that Harley-Davidson technical department had come up with a fix under technical notice TA0022, and that my motorcycle would be called in shortly for it to be repaired under warranty. In the meantime he told me to keep an eye on the oil level and the bike would be ok to ride. I did not use the motorcycle much during the next few weeks as I was away. My next long ride was on 5th  October, when I rode just 200 miles to Tamworth and back.  I checked the oil in Tamworth and found that the Transmission oil was again low, and it took approximately 5fl oz to bring the stick up to normal. On 16th October my motorcycle was called in for the modification TA0022. Over the next few days I rode the bike for about 180 miles. I subsequently checked the oil level to discover that the level was just touching the bottom of the stick. Clearly, I must assume that the modification had not rectified the oil migration problem. I have not ridden the bike a great deal since. After the transmission oil migration problem became apparent, I investigated the issue, and discovered that this problem has apparently existed since 2017 when a hydraulic clutch was installed on the touring models with the M8 engine. There are hundreds of cases reported on Harley Davidson Forums. Therefore, it presents the question as to why Harley Davidson have knowingly released motorcycles for sale with an ongoing Transmission lubrication problem, to which currently, there appears to be no satisfactory technical solution? Because of the oil migration problem, several worrying questions have come to mind, to which I have asked Harley-Davidson Customer Services to give me some answers: 1) Indicate if there is a proposed technical solution to the oil migration problem. 2) If there is a technical solution, is Harley- Davidson willing to either extend the life of the Transmission warranty for the life of the Transmission, or supply a replacement Transmission given that damage may have been done when the oil level was clearly low, with perhaps only 4 fl oz in the sump. 3) If there is no proposed solution, is Harley- Davidson willing to either extend the life of the Transmission warranty for the life of the transmission, or supply a replacement Transmission? Note that if there is no solution to the oil migration problem, then the motorcycle will be unfit for the purpose for which I bought it. 4.) As the motorcycle was sold to me new, but with an existing Transmission problem which, given Tech notice TA0022 must have been known by Harley Davidson, is Harley Davidson willing to take the motorcycle off me for a full refund including accessories, or offer compensation to offset my expenses should I wish to trade in for a model that is not affected by the oil migration problem? Since I made the complaint to Harley-Davidson Customer Services UK, I have had two rather bland responses. They acknowledge that there is a problem, and say that their Technical Department is working on a solution. They say that there is no reported damage to transmissions or primary drives because of this problem and they further say that the warranty on my motorcycle will not be affected. (It is under warranty until June 2020). Given the lack of lubricant caused by the defect, they will not commit to extending the warranty on the Transmission. Regarding the known defect in the Transmission when they sold the bike to me new, they say that the oil migration problem only exists in "a small %" of bikes sold, and it remains unclear as to what the base cause is. They are still selling these bikes today. Given that I rode the motorcycle for up to a thousand miles with very little lubricant in the Transmission, how can they assume that no long-term damage has been done that may manifest itself the day after my warranty has expired? I am not convinced. I would be most grateful for your advice on how I should proceed with this matter.
DJ, Catterick
Harley Davidsons are a bit like Land Rover Defenders in respect of engineering and build quality and a lot of Harley Davidson owners seem to accept that. But you don't have to. You paid a huge amount of money for your bike. If it is "not of satisfactory quality" with an admitted defect then you can reject it to the dealer you bought it from, who is the legal supplier using Clegg v Olle Andersson (trading as Nordic Marine), House or Lords, 2003. Unfortunately it's a lot more than a Small Claim (£10,000 limit), so if this gets protracted and has to go to the full County Court and perhaps the High Court after that your legal and court costs will be substantial. Your rights are here: /faq/consumer-rights/ (We can't record the problem because we don't have a databank for big bikes.)
Click back to Honest John's Motoring Agonies 19-01-2019 Part 1 
Comments
Author

Honest John
Latest