Honest John's Motoring Agony Column 29-12-2018 Part 1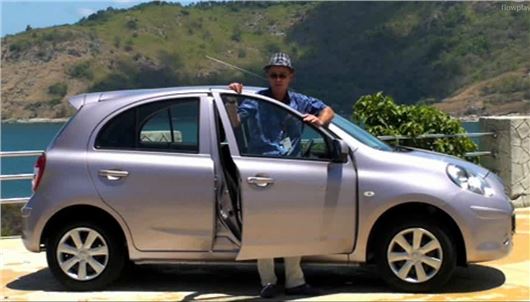 Published 28 December 2018
This compendium of carnography contains climate change compromises, higher cars, a malignant Mercedes dealer, suspect surveys, and in Part 2 an amazing Mazda, a race for space, a long range forecast and enough to keep you going until 2019.
As usual, emails to Honest John should be addressed to: letters@honestjohn.co.uk  Please try to keep them as short as possible.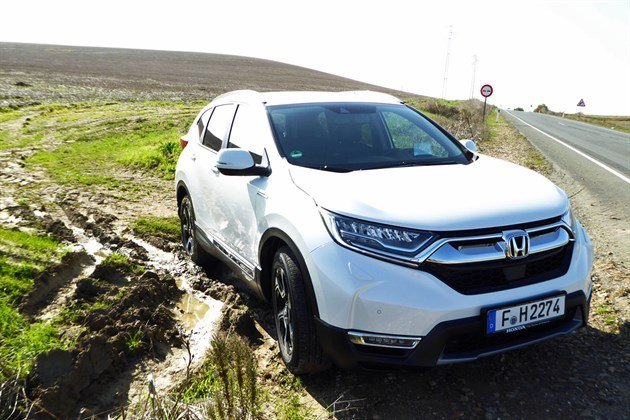 35 grand-parents 
We recently became grandparents, and would like to visit our granddaughter more frequently. Her parents also have a dog. We'd like to help with both. However, they live over 400 miles away. We don't need or want something massive, and our total annual mileage probably doesn't warrant a diesel. Our main criteria are it must be comfortable and reliable for long journeys, and be relatively economical. Our budget is around £35,000. Which medium sized SUV would you recommend?

RM, via email
A Peugeot 3008 1.2 Puretech 130 makes a lot of sense. You can order it with Grip Control that makes it better than a 4x4 in winter and it is also now available with an 8-speed torque converter automatic transmission. Mazda is now offering the CX-5 with a 2.0 litre petrol engine and automatic transmission. While the new Honda CR-V hybrid is an interesting option: /road-tests/honda/honda-cr-v-hybrid-2019-road-test/ A new Toyota RAV-4 and Peugeot 3008 hybrid are on the way.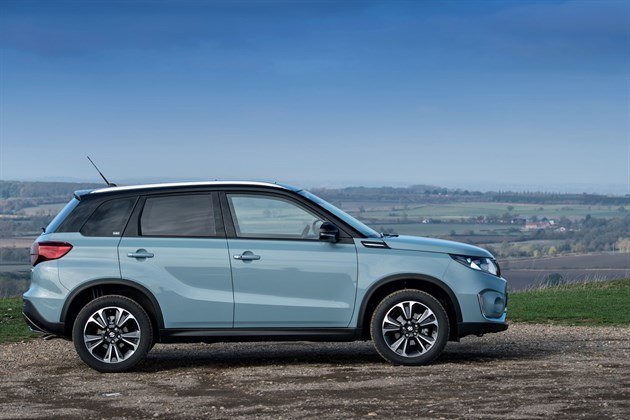 Pinin it down
Our 2005 Mitsubishi Shogun Pinin 3-door will soon need to be replaced. What is today's equivalent nearly new or recent used car? Requirements are: small, manoeuvrable, high driving position and 4 wheel drive or good traction (shallow floods and snow on 1 in 10 gradient). Simple and basic required (prefer switches and knobs) Your advice would be appreciated.
RS, via email
The new Suzuki Jimny would be if it wasn't sold out for the next couple of years: /carbycar/suzuki/jimny-2019/ So the answer is probably a Suzuki Vitara S 1.4T Boosterjet 4WD. (I agree, Shogun Pinins were great little 4x4s.)
Seriously? 
We own a 2011 Mercedes-Benz C180, which we have had since 2014 and has covered less than 40,000 miles. We have always serviced the car at our local MB dealer and the car went in for its MoT last week. The dealer called me to say that serious corrosion was found on the brake pipes and that the car had failed its MoT due to this "very serious corrosion issue".  They quoted nearly £1,400 to do the work. I told them on the phone that there was no way I was paying this kind of money for a car that had done such little mileage and that is always kept garaged. He said he would "look at the figures". 20 minutes later, another person from the dealership called me to tell me how much of a valued customer I am and as a very, very good price they would do the work for £750. By then I smelt a rat. I therefore contacted London Road Garage in Coalville (rated as top garage in Leicestershire by your own Good Garage Guide). I have known David Hill since 2008 and he always serviced the cars that we had previously. He is an honest, honourable man who I trust with my life. I took the car to London Road and they confirmed that there was some very minor surface corrosion where the clips were attached to the brake pipes. After cleaning this corrosion, the pipes underneath were as good as new. They charged me just for the MoT: a cut price £40. I contacted MB Customer Service (I have a service care plan) to ask them to work out the figures of cancelling this plan as I do not trust the dealer any more. I explained my reasons. They suggested I made a formal complaint, which I did. Today, I got a phone call from MB in Maastricht to say that the dealer is standing by his findings; that the corrosion was very serious, and so on. I would very much like to have the brake pipes inspected by a third party and have a report when I go to the dealer and discuss this face to face. How do you suggest that I proceed?
TN, Loughborough
You could have the brake pipes inspected by http://www.scotiavehicleinspection.com/But get a quotation first. This inspection and inspection report alone could run to £200 - £300.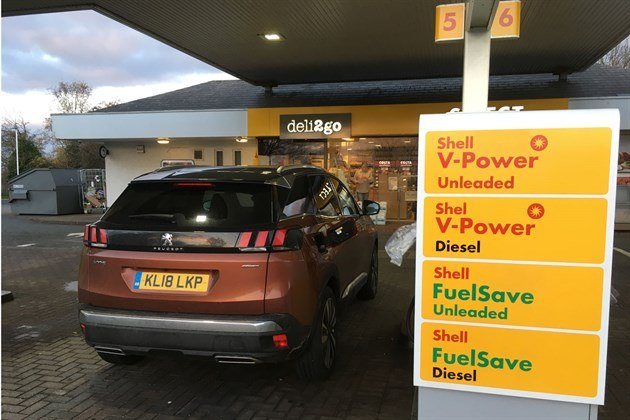 Who's fuelling who?
On yesterday's BBC programme, 'Rip Off Britain', it was shown that supermarket petrol is on average considerably cheaper than branded filling stations. This morning, in response to viewers' queries, the presenter said that there is no difference in the quality of the former, and the claim was backed up by Edmund King. You are always saying that is not the case, so I would be interested to know what evidence you have to back that up? I would add that I used to work (many years ago) for a filling station that sold cheap, unbranded petrol, and it just came from the same place as any other because the owner bought excess production from whatever petrol company had made too much. After all, petrol is a by-product of the manufacture of oil and aviation fuel. Personally, I take your advice and use Shell V-Power after doing some not very scientific tests that showed that I got at least enough extra mpg on my 6-speed FIAT Grande Punto to cover the extra cost. I also have a Shell Driver's Club card that used to give me enough points for a return flight to Italy once a year before I retired and my mileage reduced.
NH, via email
25 years of using Texaco Cleansystem 3, then Shell Optimax, then Shell V-Power and having absolutely no fuel system problems in any of hundreds of cars. Backed up by readers endorsement of my advice. These mindless "researchers" really get up my nose. They trot out their 'findings' without really knowing what they are talking about. That said, some filling stations have been taking the mick. Any that charge over £1.50 a litre for Super should be avoided.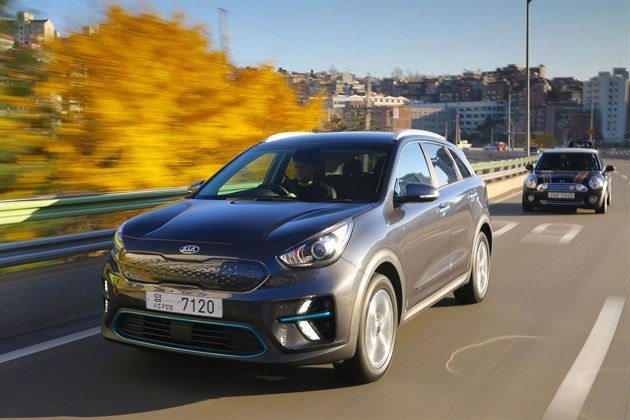 Future prospects
You come highly recommended by my girlfriend's 80-year-old mother. My Mum is also an avid reader. It seems that current buyers of mid-price compact and mid-size SUVs are either having to spend their hard earned cash imprudently on petrol/diesel or more wisely with a very limited choice on an electric/hybrid. I have a tremendous, possibly time-limited opportunity, to invest in a new car to last me for the next 10-20 years and would like to take the plunge into an electric, or hybrid at least that offers me an element of excitement for once and a bit of kerb appeal without being too flash or extravagant. 
JH, via email
Mazda is working with Toyota towards future generations of petrol hybrids the petrol element of which will be Mazda's air supercharged Spark Controlled Compression Ignition Skyactiv X petrol engine and the hybrid element of which will be Toyotas. But these are some way off. Toyotas next generation hybrids are the TNGA based new Corolla, New RAV-4 and Lexus UX. Honda's new CR-V petrol hybrid is very good: /road-tests/honda/honda-cr-v-hybrid-2019-road-test/ Peugeot is about to spring a very quick 200HP 3008 twin engined petrol hybrid (next 'spring'). An awful lot of rubbish is being talked about electric cars. Because half of the UK's electricity is still generated by fossil fuels, the average electric care emits 50g/km CO2 in the generation of its electricity. Probably the most practical electric car is the £32,000 KIA eNiro, which has a 450 litre load area, a 282 mile range, and a 7.5 second 0 to 60: /road-tests/kia/kia-e-niro-2019-road-test/ But the only complete answer is a hydrogen car such as the Hyundai Nexo: /carbycar/hyundai/nexo/
Maggy may
Do you have any suggestions for disposing of old car magazines, apart from recycling? I have Motor Sport from 1947, Autocar from 1950 and London show reports.
ST, via email
You can advertise them FoC on the classics section of our website. Contact: keith.moody@honestjohn.co.uk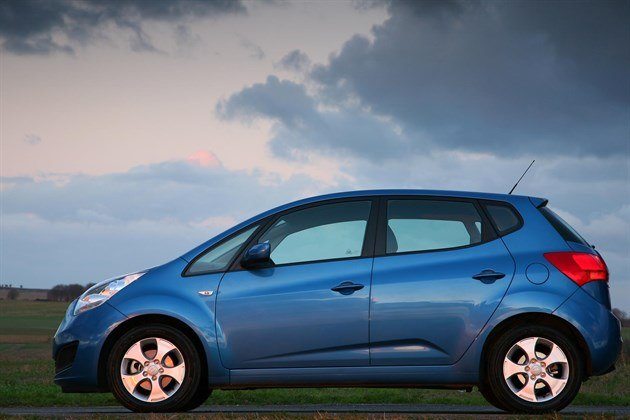 Bringing home baby
Having just had her first child, my daughter has had to part with her beloved BMW 1-Series and is looking for a car more suitable for this phase of life. The local Ford dealer has offered a 2017 Focus 1.0 Ecoboost with 5,000 miles on a PCP at around £195/month. She is looking for a car under one year old and suitable for the baby equipment that Mums now take with them. Is the current Ford offer reasonable? Would a personal bank loan be cheaper, and should she talk to another supplier? If so, which one?
RT, via email
Ford seems to be over its problems with the 1.0 Ecoboost, but £195 a month for a 2017 Focus seems like a lot to me. (Of course monthly payments alone don't indicate the actual cost of the car. You have to work that out by multiplying it by the term, then adding the deposit and the final payment.) A KIA Venga or a Hyundai ix20 is a little more upright for getting the baby in and out of the car and come with 7 or 5-year warranties.
Unexpected expense
I have a 2013 Skoda Yeti Elegance Diesel DSG, which I bought 18 months ago. I didn't need it for the 4-wheel-drive function, but for ease of access and egress, as I am 69 yrs old. Also for the heated seats. Now, I am told, it needs a cambelt and water pump, the total bill being nearly £500, which to me is a lot of money. Also I was dismayed that the annual tax is more than my previous car, a Golf diesel. I am wondering if there is any other car that is just as easy to get into and out of that would be more economical to run. The Yeti does only 40mpg as long-term average. I would really like an electric/hybrid car, but cannot afford a new one. It would need to be at least 4 years old, high off the ground, with electric seats.
JH, via email
Maybe a Toyota Yaris hybrid: zero annual tax, but to get 70+mpg you will have to drive it distances. Self-charging hybrids are not particularly economical when used for repeated short runs from cold that do not charge the hybrid battery.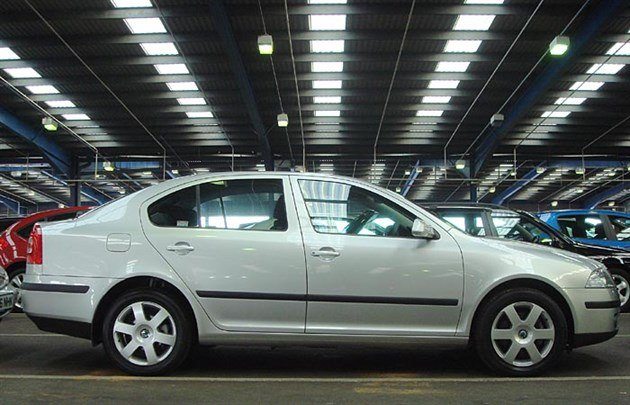 Octing out
I'm currently running a 2005 Skoda Octavia diesel and the suspension has hardened over time and 223,094 miles, which is beginning to make the ride uncomfortable. I would like to replace it; ideally with a second-hand car with similar cabin space, but a higher driving position (similar to a Citroen Picasso or higher) and supple, absorbing suspension to absorb potholes and other road imperfections. I've been looking at SUV options to give me the seat height, but would also like something economical on consumption, annual tax and consumables and servicing. I'll be going second hand with a budget of up to £15,000. Can you advise on some possible choices? I'd prefer diesel but my wife likes the idea of an eco option and I'm concerned that diesel vehicles may start to attract increasing penalties.  
JJ, via email
The best of these was the brilliantly supple and compliant second generation Mazda 5 on 16-inch wheels with 55 profile tyres. I ran one for a year. It came with either a 1.6 Ford diesel engine that has since proven to be unreliable with injector trouble, but it was also available with a 150HP 2.0 chain-cam Mazda petrol engine that seems to be totally reliable. You will have to travel to find one. Otherwise, if you want diesel economy, it probably has to be a Citroen C4 Picasso.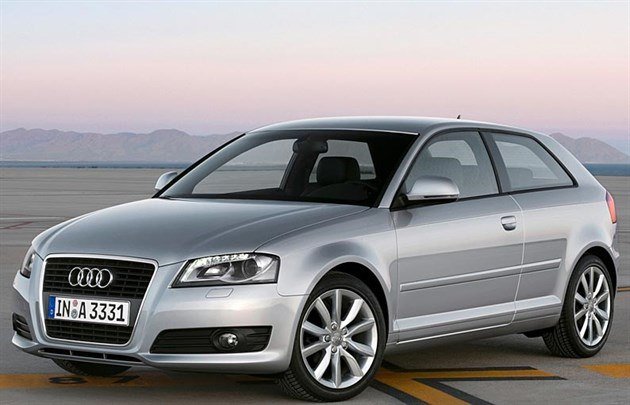 Unhelpful answer
I bought a beautiful 8-year old Audi A3 s-line from a dealership. I test drove it, made all the usual checks and it seemed absolutely fine. I put down £3,000 and got the remaining £3,200 on finance. I have owned the car for 20 days and in that time the rear windscreen wiper and washers have failed, the car is now leaking coolant and I dread to think what further problems are going to arise. I've contacted the dealership and they are reluctant to help. Apart from spending hundreds to get these issues investigated and fixed, am I in a position to give the car back and terminate the agreement on the grounds of being sold a faulty car?

SB, via email
The dealer isn't allowed to be "reluctant to help". These are your rights: /faq/consumer-rights/ Try rejecting the car under the Consumer Rights Act 2015. If the dealer continues to be obstructive use Section 75 of the 1974 Consumer Credit Act to get the full price of the car back from the finance house.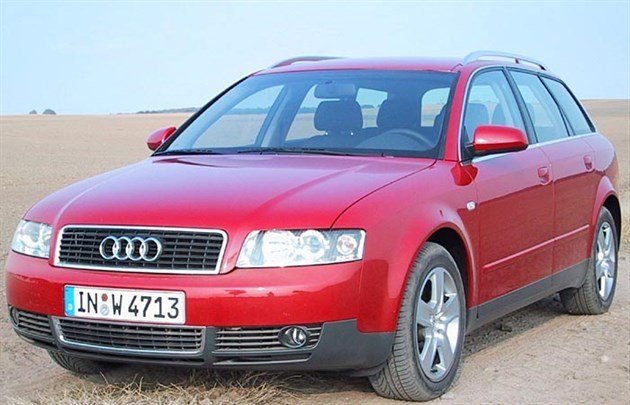 Chased-ending experience
Recently I was involved in an incident where my car was struck by a driver who was being pursued by Police. I have reported the incident and am waiting to hear back from the Police, but would appreciate any advice on my best options to proceed. My car is a 2003 A4 avant quattro and, although still driveable, has suffered fair damage to the area below the fuel tank and rear wheel arch on the driver's side. As far as I can tell, the low value of the car prior to the crash (£1,000) and the fact that this is not a replaceable panel means that the car is likely to be written off. However, I'm more concerned that, even if the insurance company pays out for the car, the increased insurance premiums over the next couple of years, just for making a no fault claim will leave me out of pocket in the longer term. Can you advise me on the best way to proceed, and what the Police response is likely to be? Am I obliged to tell my insurance company at all? 
AL, via email
No way of not reporting it to your insurer because the police will have had to report it to their insurer, so it will be recorded centrally. If your insurer wants to write the car off, offer to buy it, then get it fixed yourself.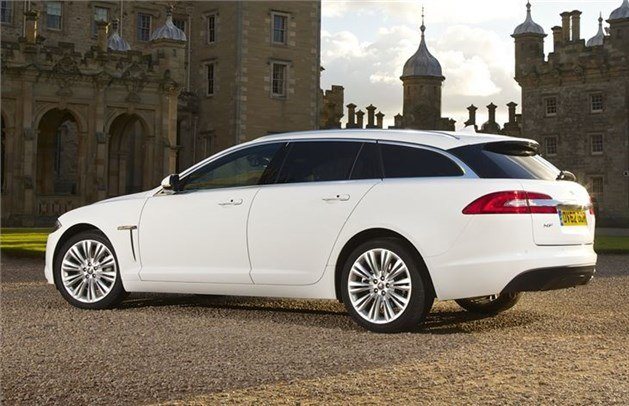 Tyre straits
My Jaguar XF 3.0 V6 Sportbrake is now getting its 3rd set of low profile tyres, having done only 27,000 miles over a five-year period. The cause of the failure of the tyres is cutting to the inside, near the wheel rim, in some cases down the cords. This, as far as I'm concerned, is a very serious safety issue. Normally, I would attribute it to under inflation, but after the first failure I have checked the tyre pressure almost every time I fill up and I know this is not the case. My dealer, Jaguar Land Rover Milton Keynes, having only checked the front wheel alignment, has decided that it is nothing to do with the car and is not their responsibility, even though those tyres have been selected and fitted by them. They have not checked the wheels for circularity, for sharp edges on the rims, for the correct tyre pressure instructions etc., etc. They seem more focussed on ensuring there's no cost to them (I have never asked for repayment: my concern is the safety of my family). They have not cross-checked the wheels with other similar cars, or checked that the tyres have given problems elsewhere. All they offer is for me to change all four tyres and send the old ones to Dunlop to ascertain the cause.
SL, via email
The most common reason for severe wear on the inner shoulders of tyres, particularly low profile tyres, and the damage you describe is centring the car over speed cushions to lessen the jolt. This has the undesirable effect of 'squeeging' the tyres along the chamfered edges of the speed cushion leading to severe abrasion of the tyre shoulders and damage to the tyres along the inner rims.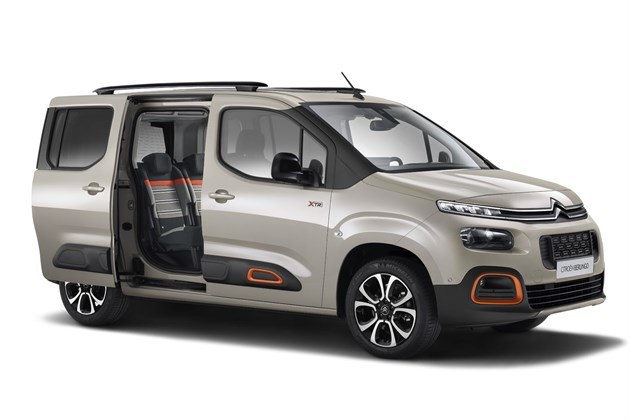 K9 version
Now that my husband and I have retired, we want to sell our two cars and buy a single new one to enjoy in our retirement. Years ago, we loved our Sharan-based Galaxy, so we are looking at something similar. As we have three large Irish Wolfhounds, we are looking for a vehicle with removable or fold into floor second and third row seats as well as 40 plus inches headroom. As well as looking at Sharans and Galaxys, are there any others you could suggest? It seems that the rear roofs of most SUVs dip down and reduce headroom so these don't suit big dogs.

SL, Birmingham
Depending the distances you will travel, probably a Citroen C4 Space Tourer 1.2 Puretech 130; or the new Peugeot Rifter/Citroen Berlingo/Vauxhall Combo Life which come in two lengths: /road-tests/peugeot/peugeot-rifter-2018-road-test/ (I have to warn you of the danger of carrying large, uncaged animals in a car without a substantial barrier between them and you.)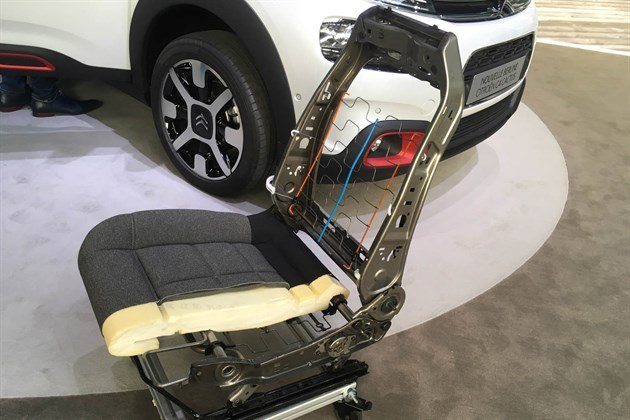 Seating comfortably
My wife and I are in our 80s and she has had two operations on her spine so has to sit on a surgical cushion supplied by the NHS. We want a smallish, well-appointed, automatic car that is easy to drive and park with a very soft suspension to irons out all the bumps.  Citroens have been suggested but I have read that they are unreliable. What cars do you recommend?

CG. via email
I think you need the latest Citroen C4 Cactus with 'Advanced Comfort Suspension' and seats. You can get one with the 1.2 Puretech engine and EAT6 (or EAT8) torque converter automatic, but go for the smallest wheels and deepest profile tyres for the best ride comfort. No reliability fears. They are no less reliable than Volkswagens.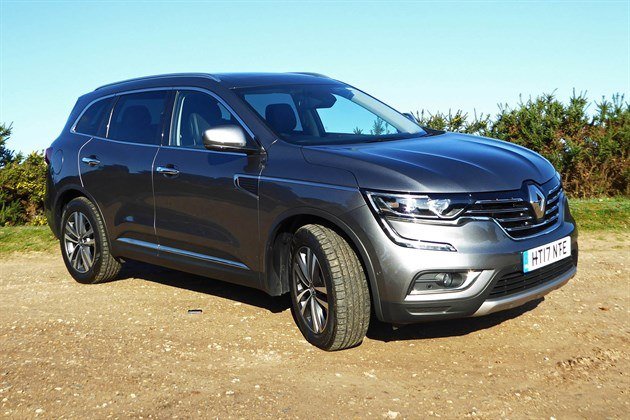 Van mail 
Having taken up caravanning this year, I've been using my 2012 Skoda Superb L&K 2.0 TSi estate as the towing vehicle. The van has a maximum running weight of 1,495kg and the Superb tows it well, plus it has all the space we need (we have two fairly large Bearded Collie dogs who take up all the boot space). However, the petrol engine is proving to be very thirsty, averaging less than 20mpg when towing and expensive 18-inch low profile tyres will need more frequent replacement, so I'm thinking of changing cars. I'm looking for a more economical tow vehicle that can take 4 adults and the dogs comfortably. A diesel would be the obvious choice, but I'm unsure if they have a future in terms of tax and residual value. What would you advise as the best car for my needs? Budget is around £20k plus trade in.
MH, via email
Take a look at the often forgotten and usually ignored Renault Koleos 2.0DCI Signature. You'll get a year old example for £20k - £25k. You might even get the one I recently handed back to Renault: /our-cars/renault-koleos/ . This really is an unsung hero. Vast inside. Very comfortable. 180PS and 380Nm torque. And nicely geared at around 33mph/1,000rpm in 6th which should be good for towing.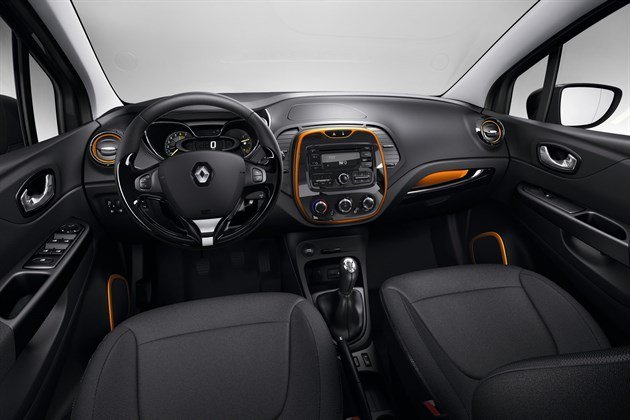 Missed connection
My wife has a 2017 Renault Captur that has Bluetooth capability. However, try as we might it has been impossible to pair her iPod (about three years old) to the car although we have successfully paired my phone. We have asked Renault to try to resolve the issue but they have been unsuccessful. It is possible to play the iPod by plugging it into the slot in the centre of the dashboard but that means that there are wires hanging down and in direct contact with the gear lever that is not particularly safe or desirable. Have you or any readers found the same issue and found a way to resolve it. 
PH, via email
As far as I know, to play music from an iPod or even an iPhone in a car, it has to be plugged in. An iPhone certainly has to be plugged in for Apple CarPlay to bring up Google Maps or Waze. 
Click to Honest John's Motoring Agony Column 29-12-2018 Part 2
Comments
Author

Honest John
Latest