Honest John's Motoring Agony Column 15-12-2018 Part 1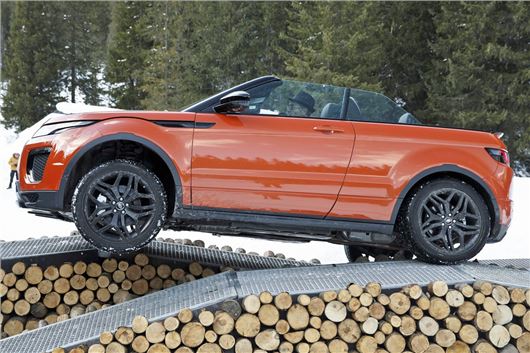 Published 14 December 2018
This week's questionable requests ask: is diesel dead? how to cope with a slope; pulling power; an unused car. And in part two a Wishbone Hash; a slipping clutch' a retro-classic Rover and much, much more.
As usual, emails to Honest John should be addressed to: letters@honestjohn.co.uk  Please try to keep them as short as possible.
Aye to D?
Is a used diesel a good long-term bet?
LE, via email
If you are buying an old diesel without a DPF to use in the countryside then it can make sense. But too much goes wrong with the emissions equipment on modern diesels to make them a viable proposition for someone doing less than 20,000 miles a year, unless all the driving they do is on trips of 50 miles or more. Many diesels saddled with emissions equipment are totally unsuitable for repeated short runs from cold because the DPF has to actively regenerate a lot more and if the engine is repeatedly switched off mid-active regen, the sump fills up with diesel.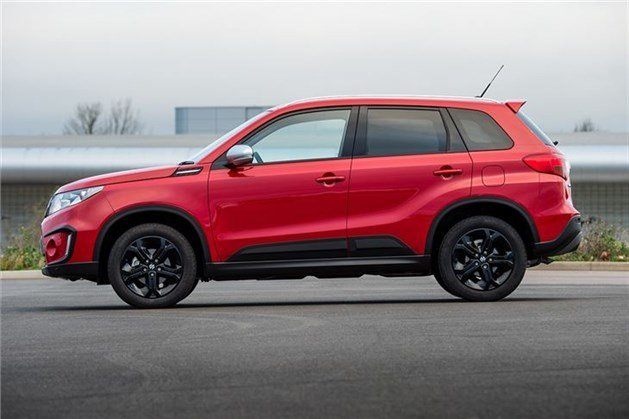 Personal inclination
I am looking to change my wife's car. Currently she has a 2004 RAV-4 3-door. We are looking for a new or nearly new vehicle (now with for 5-doors) that has the following and can accommodate two child seats in the back: a similar ride height to the RAV 4; 4WD (our road has a difficult incline to get up in the winter); petrol; automatic gearbox. Friends have suggested the Nissan Juke and Suzuki Ignis as we don't really want to get something that is much bigger. I would welcome your thoughts / suggestions.
BG, via email
I think you best bet is a Suzuki Vitara S 1.4T Boosterjet AWD 6-speed torque converter auto. Alternatively, the cheaper Vitara 1.6 AWD 6-speed auto.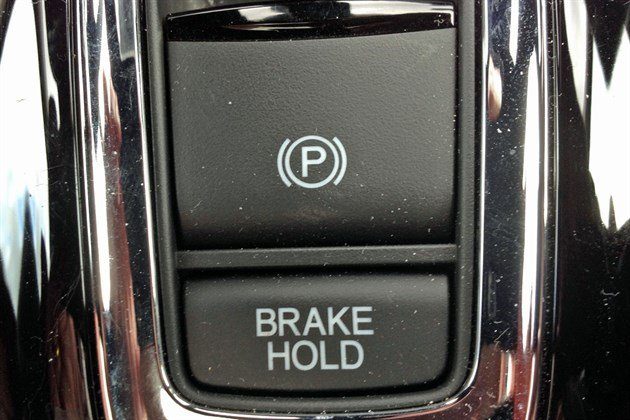 Lever-edge
I have a mobility car and am currently on my 3rd Honda Jazz, which I am very happy with because I require a higher seat to drive due to osteoporosis and arthritis. I am finding now that my left hand and arm do not have the strength to pull up the handbrake and am resorting to both hands to do this, which is still difficult. I did have a kind of lifting handle screwed to this one when new, but found it required even more strength to lift so had it taken off. My difficulty is that I would like a small 4-door car, but need the driver seat to be reasonably high, as well as an automatic handbrake. Motability has not been able to advise. Can you help?
MT, via email
A Honda HR-V should do the job. That has an electromechanical parking brake with brake hold function that holds the car lightly on the brakes whenever you stop, then releases when you accelerate away again: /carbycar/honda/hr-v-2015/ Don't get a car with an electromechanical parking brake that does not have brake hold or you will wear the rear discs and pads rapidly.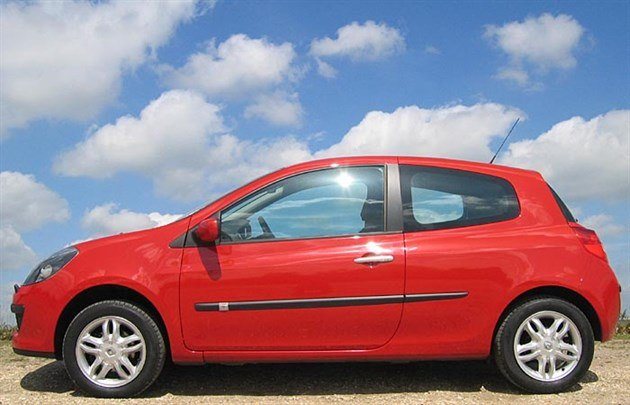 Completely used-less
I'm thinking of buying a 2005 Renault Clio 1.4 three-door hatchback that has 36,300 mikes and was serviced at 36,005. It has been in a garage for 12 months until moved 2 months ago. It started first time today. Price asked is £500. Any particular things I should be aware of please?
PG, via email
Probably needs a timing belt, tensioner, waterpump and aux belt and definitely needs a change of brake fluid, plus engine oil and filter. Brake discs might be a bit rusty. When cars get a bit older, feedback on them dies down, but here's what we have: /carbycar/renault/clio-ii-2001/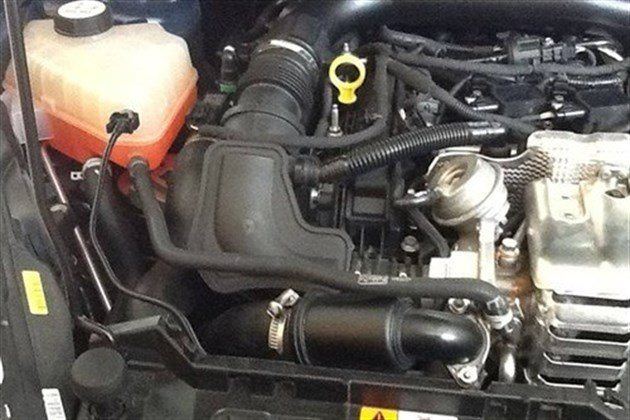 Panic stations
My wife has a 2016 Fiesta EcoBoost and, given the recent BBC programme, should we cut our losses and get rid of the car? I should add the car has been problem-free since new.

AD, via email
You probably won't have a problem. For a balanced assessment of the situation rather than hysterical 'Fake News' see: /news/miscellaneous/2018-10/ford-plays-fair-with-ecoboost-owners/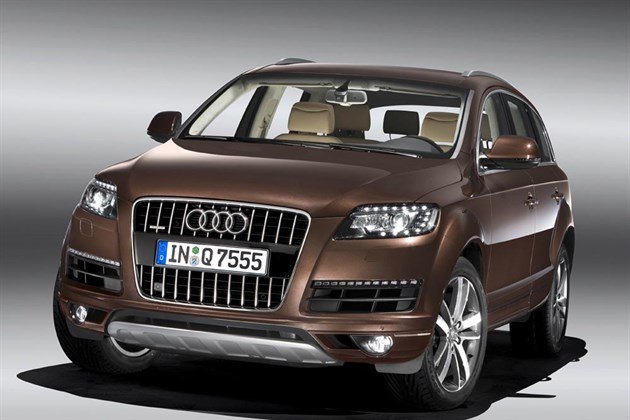 Joining the Q
I have an opportunity to buy a cheap 2010 Audi Q7. The body is very good, but I have some concerns about the V6 engine, I have heard they pop their injector hold-down studs, have you heard any issues with this engine?
PA, Kings Lynn
Q7: /carbycar/audi/q7-2006/good/ Q5: /carbycar/audi/q5-2008/good/A6 Avant: /carbycar/audi/a6-avant-2005/good/ Really, you need to trawl through all of the Audi entries with the same engine here: /carbycar/audi/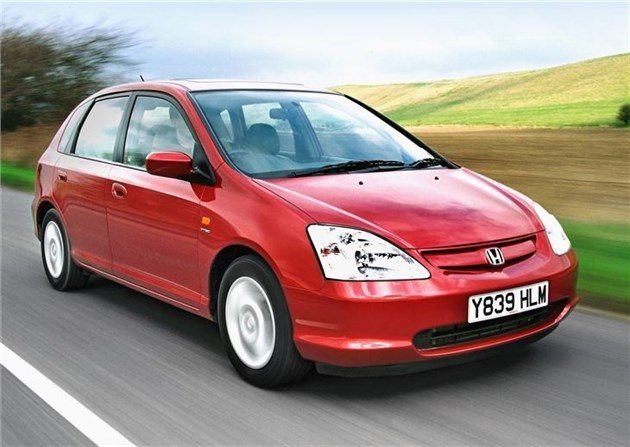 Prolonged active life 
Our daughter's ageing 2001Y Honda Civic is reaching the end of its useful life and at present is in the garage for repair to a broken drive shaft. We think it's time to find a replacement vehicle for her and have a budget of £3,000. She quite likes the Honda CR-V and also the more modern Honda Civics. A petrol driven hatchback is preferable and although her current car is automatic, she would be happy with a manual gear shift. She occasionally uses a rear door bike rack. We would welcome your advice please as to whether there are any other cars we should consider.
KW, via email
She might get a 2006/2007 Honda Civic 1.8iVTEC for £3k. She'll get less (older) CR-V, and the old square shape 2.0iVTEC was a bit juicy at around 28mpg. But, of course, she could get bicycles into the back of that. £3k is an awkward price bracket right now. Very hard to find a MkII Jazz for that. Renault Grand Modus, Citroen C3 Picasso and, best of the lot, the original Citroen Xsara Picasso all make sense if she's prepared to risk French.
Pressures moments
I am retired after 50 years in the trade. Your man with the coolant leak that the dealer couldn't find is something I have seen scores of times. The dealer will have put on a little radiator pressure tester that will pump to a paltry 10 lbs or so. A better way is this: Rad cap off, fill with water to the point you get the water skinning on the neck. Then start the engine, rev to 2,000rpm for say 30 seconds and release to tick-over. Observe the water on the surface. It will recede down while revving, but watch as the revs die. If you then get a lot of bubbles breaking the surface you have a weeping head gasket, usually accompanied by poor heater performance. I would wager a gallon of Duckhams on that every time.
TW, via email
Many thanks. Trouble is I can't suggest that to readers because it involves putting their hands in a running engine to operate the throttle (assuming they even can) and then we get hit for liability when they lose their fingers or catch their tie in the alternator belt.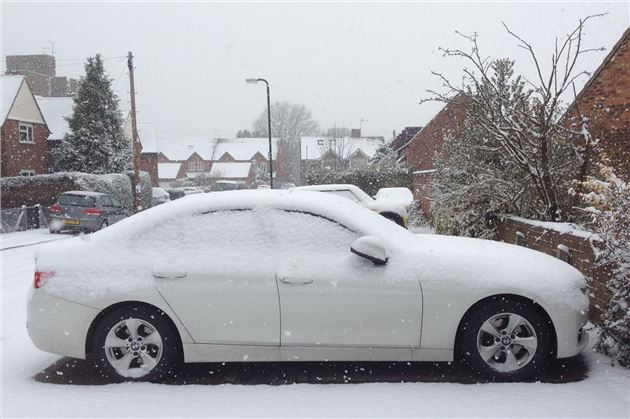 Jobs-worth
I am fast approaching 50 and have recently started a new job involving about 300 miles per week or so driving. As I want a car that can also double up as a driver's car, I have been looking at the BMW 330d. I'm also looking for a petrol car with similar performance and somewhere around 40mpg mark for motorway driving and not unhappy around town. Would you be so kind as to offer me some suggestions?
PB, via email
Pushing it to get 40mpg from a petrol engined car that is as quick as a 330d. 4-cylinder 328is and 330is are coming out about 35mpg. Though I averaged 63mpg over 7,155 miles in an F30 320D ED. This gives you a good idea of the difference: /realmpg/bmw/3-series-f30-2012 / In something significantly quicker, a KIA Stinger 3.3 turbo, I got 32. Readers are only getting 32.3mpg from the lovely Alfa Giulia 2.0T 280.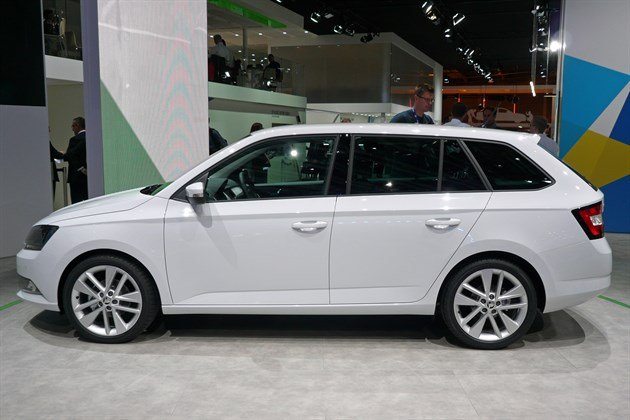 Hand me down
I have a 3-year old Skoda Fabia Estate car, purchased new, which has the DQ200 automatic gearbox. The car has now done 22,000 miles and I read with trepidation your reports of problems associated with this transmission. Can you tell me of any telltale signs of imminent failure to watch out for, or is it a catastrophic event situation? Would you recommend a change of autobox oil at this stage? I was intending to pass the car on to my son after 3 years, but don't want to saddle him with large unexpected maintenance bills. I must say I love the car and it has been brilliant to date but I am touching wood as I write this.
AR, Dibden Purlieu
Whenever a car has a problem within 5 years it's usually only about 5% - 10% of production, so no need to be too scared. But you simply won't find me recommending a transmission that has been the subject of as many complaints as this one. Though there is no clutch-pack wear when the engine shuts down on stop/start, it will help to always switch from D to N when stopped at lights, etc. And since the oil is now mineral it's a good idea to change it every 5 years.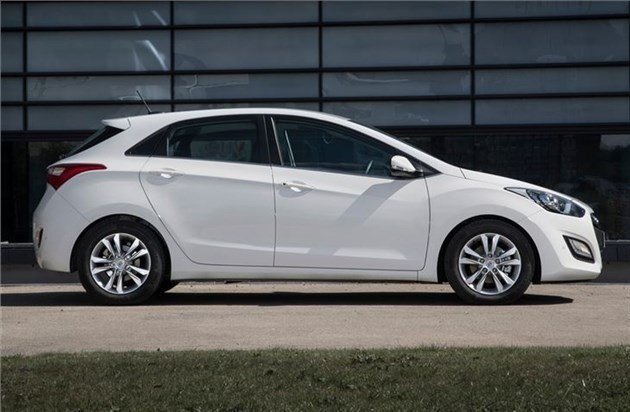 Weep at 'half the price'
I needed the first service for my 2016 Hyundai i30 auto at 5,430 miles. I went online, found an independent servicing agency that quoted £126.38 for a FULL petrol service, which I accepted. While it was in, I had a call saying that it needed new brake fluid, fuel treatment, engine oil flush, long-life oil. The eventual total cost was £287.78. I think they should have anticipated some of these in their quote. Was I conned? 
GA, via email
It needed a brake fluid change. Otherwise you were double conned because you have probably also voided your manufacturer warranty 
Block exemption
On a recent UK holiday we took both keys to my husband's 'keyless' car and one Faraday bag. The other key I double-wrapped in kitchen foil and now wonder if this was a secure and effective thing to do?
AC, via email
That should have prevented the signal from the phone from being boosted. But this only needs to be done in proximity to the car. Had you left the spare key at home its signal to the car could not have been boosted.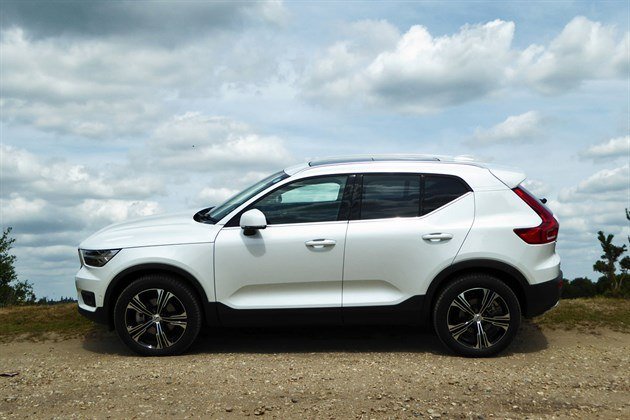 Breaking Free
I currently drive a 6-year old Freelander HSE with 25k on the clock. I am looking to buy another SUV, up to 2 years old, preferably petrol and I like high marque cars. Budget is up to £40k. What would you suggest? 

AR, via email
A Volvo XC40 T5: /road-tests/volvo/volvo-xc40-t5-2018-road-test/ Had you had enough for an Alfa Romeo Stelvio 2.0T 280 I'd have recommended that.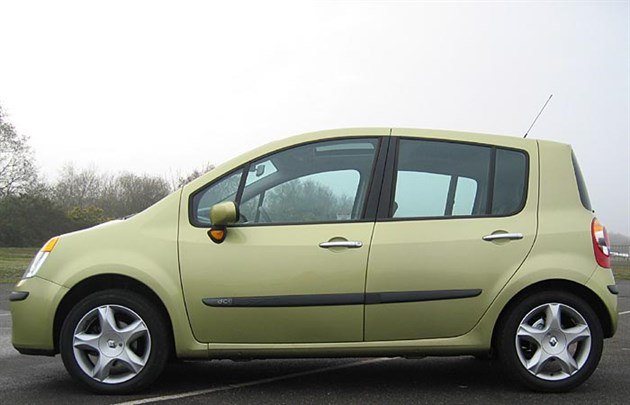 Multi-Modus gearbox
Our 2006 Renault Modus automatic needed a new gearbox at 50,000 miles. Renault paid 80% of the cost. With current mileage at 72,000 and annual main dealer service invoices showing no mention of special gearbox oil, would you say the replacement gearbox is getting the right treatment?
GM, via email
Failures of Renault automatic transmissions from this period are not unusual, but it's a good idea to take it to a member of http://www.fedauto.co.uk for a check up and a change of fluid if he advises it.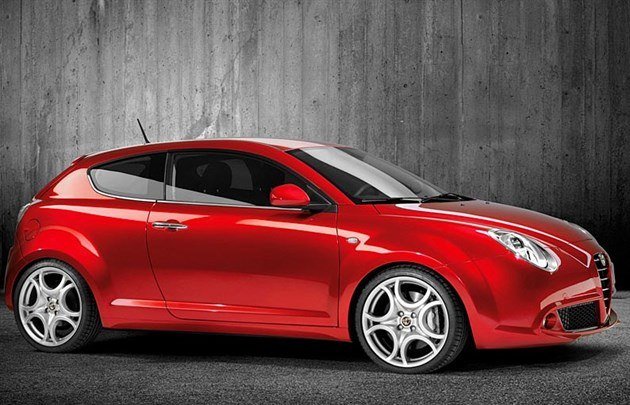 Concerned father
My daughter has been offered (by a work colleague) a 2009 Alfa Romeo MiTo 1.4 petrol with 60k miles for £1,500. It looks in very good condition and drives well. Would you have any concerns or advice, please?
DJ, via email
That reads 'bite his hand off' cheap. But it is a timing belt engine so wise to change timing belt, tensioner, waterpump and aux belt at a cost of £360-£500. However, the car is still cheap. More on the MiTo here: /carbycar/alfa-romeo/mito-2008/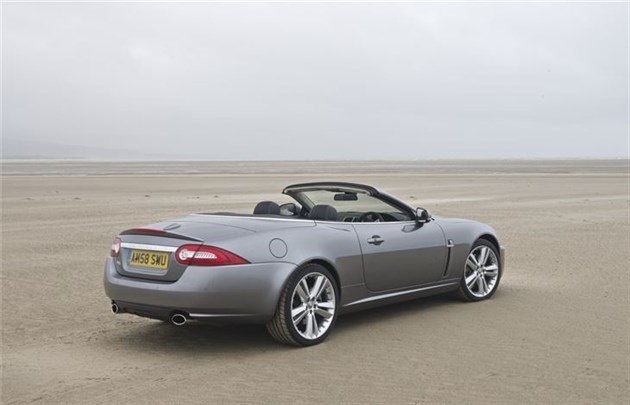 Final destination
We are at that age where we need to buy our 'once-in-a-lifetime' impractical car. Budget £30,000, used, petrol preferred. We do about 8,000 miles per year.
AM, via email
Late Jaguar XK8 5.0 convertible (not the supercharged XKR). Try to get it on 'smaller' 18-inch or 19-inch wheels for better ride comfort.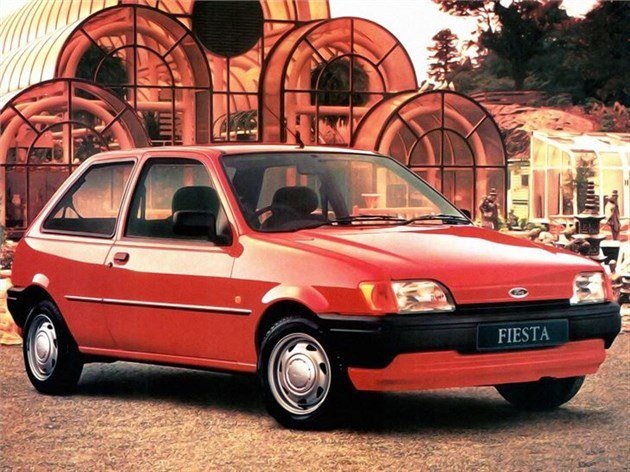 Fiestive seasoned 
I have a 1989 Ford Fiesta with 63,000 miles. Do you think it's worth any money?
DC, via email
If there's any rust, no. If there isn't any rust then worth entering in a classic car auction. There's a lot of interest in 80s and 90s cars, especially those like yours, built just prior to the advent of catalytic converters.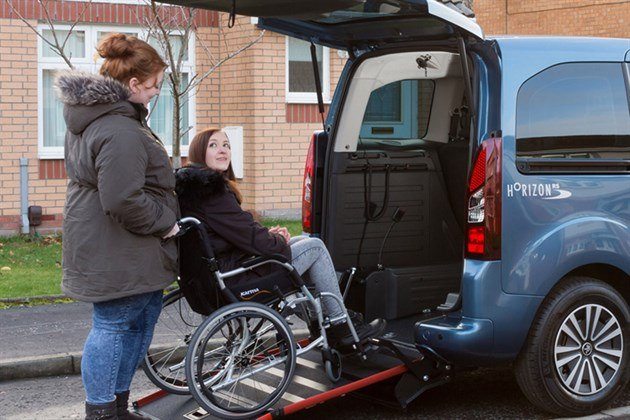 Wheeling them in 
Regrettably, my wife is now confined to a wheelchair. I would be most grateful if you could recommend a suitable vehicle to transport her in her wheelchair.
DG, via email
Visit http://www.brotherwood.com and http://www.alliedmobility.com/wheelchair-/access-vehicles Both very good and can custom-build individual solutions.
Car Meganics
I currently drive a 2012 Renault Megane 1.6, which I am looking to trade in during the next 6 months. I like the size of the car and, having a 1.6 engine, it can pull a car-load of adults, plus luggage, up hills in Scotland and not end up in first gear as my previous model (a 1.4 Clio) was reduced to. I am looking for advice of a replacement that is not a diesel or a hybrid, but will be similar in size (so fits in my garage) and has similar or better engine power. I know the Megane engine is only 110HP, but it does the job.
SC, via email 
Probably best to avoid the subsequent Renault 1.2TCe turbo petrol engine that is more powerful than the 1.6 but has had some oil consumption problems. Unless buying a Renault with the new 1.3TCe engines, better to go for a Citroen or Peugeot with the 1.2 Puretech 130 3-cylinder engine and 6-speed gearbox. That simply romps up hills (230Nm torque) yet still delivers close to 50mpg.
Five into four
I bought a SEAT Arona on PCP in January. I am very pleased with the car, but was notified of a fault with the rear seat belt anchor and that the car needed to be recalled. I took it for the recall but was then told that the work was temporary and a further recall would be necessary. In the meantime the middle rear seat should not be used and a notice to that effect was sent to be stuck to the dashboard as a reminder. The final recall has not yet been notified so that is nine months with the middle rear seat being unusable. I would like your thoughts on this as technically the car has not been fit for purpose. Should SEAT offer some kind of compensation?

JH, via email
Many thanks. We were aware of this but not the latest developments you describe: /carbycar/seat/arona-2018/good/ If you bought the car to transport a family of five or specifically to carry five on occasion then you probably have a case. 
Click to Honest John's Motoring Agony Column 15-12-2018 Part 2
Comments
Author

Honest John
Latest