Honest John's Motoring Agony Column 01-12-2018 Part 1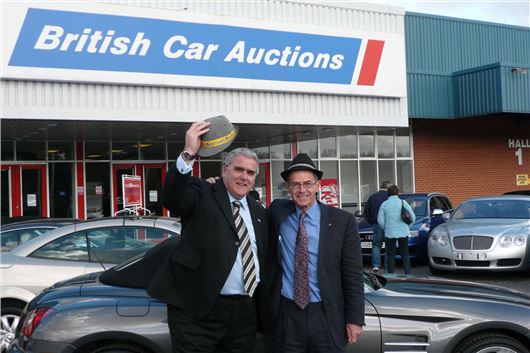 Published 30 November 2018
This week's autonomous outpourings involve a haul of residence, car control, clarity and in part two pulling the other one, TF hell, a Swift decision and considerably more.
As usual, emails to Honest John should be addressed to: letters@honestjohn.co.uk  Please try to keep them as short as possible.
X-Trail, X-Trail, read all about them
I'm looking at purchasing a Nissan X-Trail, but not sure which. I tow an 850kg caravan. I have the choice of a 2.2 diesel manual or a 2.5 petrol automatic. I've driven autos for many years so that isn't a problem. Are you able to advise on the likely running costs i.e. road tax, servicing etc? I should add that the two cars I have looked at are 2003 with full service history
LG, Nettleham, Lincs
You are looking at quite old X-Trails. The 2.2 diesel manual is in theory a perfect caravan tug because of its 6 gears and reasonably low gearing: /road-tests/nissan/nissan-x-trail-22di-115ps-2002-road-test/ and /road-tests/nissan/nissan-x-trail-22-dci-136ps-2004-road-test/ But 10 years ago they were suffering a lot of problems: /carbycar/nissan/x-trail-2001/good/ The 2.5 petrol auto emits 231g/km CO2, so tax will be £315pa for a pre-23-3-2016 and £530pa for a post-23-3-2016. (Watch out for that.) While the 2.2Di diesel manual emits 190g/km so tax is £290pa.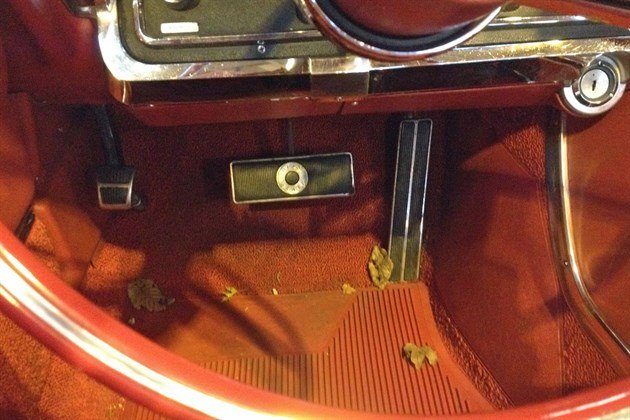 Feetal mistake
I couldn't help reading this article in the Telegraph about yet another fatality to an innocent bystander caused by a driver not using left foot braking while parking an auto. Goodness know just why she was reversing with the door open and not wearing a seatbelt though. https://www.telegraph.co.uk/news/2018/09/17/seafront-jogger-killed-driverless-car-freak-accident-saw-driver/ I do not understand why drivers are still taught to drive an auto single footed. I even got into a disagreement with the Police over this, who insisted the safest way to drive an auto at all times is to use one foot. After a lifetime driving manuals, when I got my first auto I followed your advice to use left foot braking. It wasn't hard to do. I even employed it when driving on motorways when flowing traffic started to slow down quickly. Why isn't there more done by the IAM, by RoSPA and especially BRAKE to get more drivers to do this instead of insisting on more and more speed cameras?

DN, Thornton Cleveleys
Some older cops still have the weird idea that people will forever be stamping on the brake thinking it is the clutch. What they forget is that automatic drivers usually only have one car, which is an automatic, and usually have two feet. If they left foot brake while manoeuvring they can stop the car the instant they feel a bump. The IAM used to drive me mad over this issue for years, then finally saw sense.
Screamwash
No water is coming through when I operate the windscreen washer system on my 2016 BMW 520D. The BMW dealer tells me this is most likely due to a blocked reservoir filter and if this is the case then the fault is not covered by my 3-year warranty. As the washer fluid container is situated in an awkward position in the car, the time allowed for this job is 1 hour, which at their rates will cost me £176. I gather that not having properly working windscreen washers is a Road Traffic Act offence and would also result in a failed MoT, so doing nothing is not an option. I am sure a specialist, but non-authorized, BMW garage could fix it at a fraction of this cost but this too is not an option as my car is still under guarantee. Is someone taking the mick or is this just another example of rip-off Britain?
PJ, via email
What I do is first check the screenwash pipe are not kinked in the bonnet hinge and if they aren't, get a hosepipe, shove it right into the bottom of the washer reservoir then hold it there while someone else turns on the tap. That usually blasts all the stagnant crud off the filter at the base of the tank and gets the washer fluid flowing again.
Feeling insecure
I have just discovered that both rear door lock motors have failed on my 2009 XF. The local Jaguar dealer tells me that they're "well known for failing - they're weak". I wrote to JLR whose 'customer experience centre' replied saying that the company has no knowledge of such a weakness. Have you had any reports of similar failures? Perhaps more seriously, the visual and aural signals I get from the locking system still give a 'locked' indication. So it is possible that I've been leaving my car open for months or even years without being aware. Only a visual check of internal handles or a pull on all the external handles would have revealed the fault - and I don't suppose many of us routinely do that. Neither do I believe that a system check is part of the service schedule. When I suggested to JLR that, for security, the circuit needed redesigning so that a locked indication would only result from all doors and the boot actually being locked, their reply was that that the system would have indicated correctly when the car was new. Well, self evidently - one assumes that all lock motors would have been working at that stage. But hardly a satisfactory answer, I feel. Any views?
IH, via email
Likely to be due to the amount of moisture and rusting inside the door. Water flows through car doors but if the components inside are not properly rustproofed they simply corrode. Scroll down to the pictures here: /carbycar/jaguar/xf-2008/good/
Sunny side up
Many thanks for your advice as printed in today's DT. But rather than spend a not-so-small fortune on trading in my excellent Golf GTE for a convertible with 4 useful seats (I once had a SAAB Aero soft top whose electric roof was often unreliable) I took the car to Bristol Sunroofs who fitted an electric Webasto sunroof for about £1,500. James there did an excellent 'carwash waterproof' job we are well pleased with - despite some mild buffeting at high speed (but no effect on insurance policy) BSR comes highly recommended.
CR, via email
Bristol Sunroofs are among the best in the business. I've sent a lot of readers to them for problem solving. But yikes! £1,500 for a hole in the roof, a suspect structure, a voided warranty and buffeting around the ears. Not a great idea. That said, I'm fortunate in probably having the best sunroof in any car anywhere with a very clever wind deflector: /our-cars/renault-koleos/hj-s-renault-koleos-goes-topless/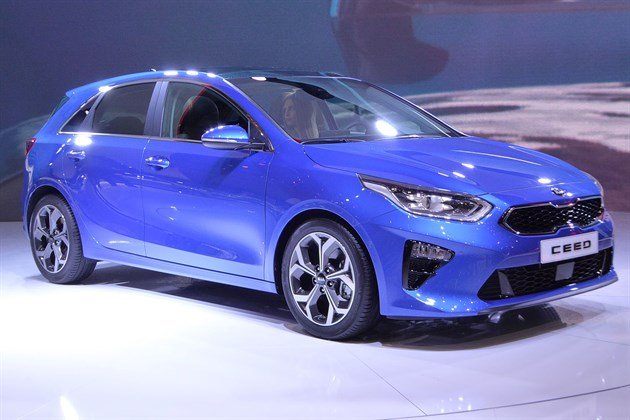 Out of Focus?
I currently drive a Ford Focus Zetec S 180. I find it great to drive, has enough power and is reasonably economical. Time is coming for it to be changed. What would you recommend of the latest cars that offers a similar drive. Mine's a 2013. I'm looking for a 2017/2018.
AF, via email
Reports of the new Focus tell us it's excellent, but I have yet to drive it. Otherwise the nicest car to drive in this class is a Mazda 3. Probably a 2.0 Skyactiv G 165: /road-tests/mazda/mazda-3-2017-road-test/ (Now the stunning new one with ist SCCI engine is announced prices of nearly news are sure to drop.)The most reliable is likely to be a KIA Ceed with a 7 year warranty: /road-tests/kia/kia-ceed-14-t-gdi-7-dct-2018-road-test/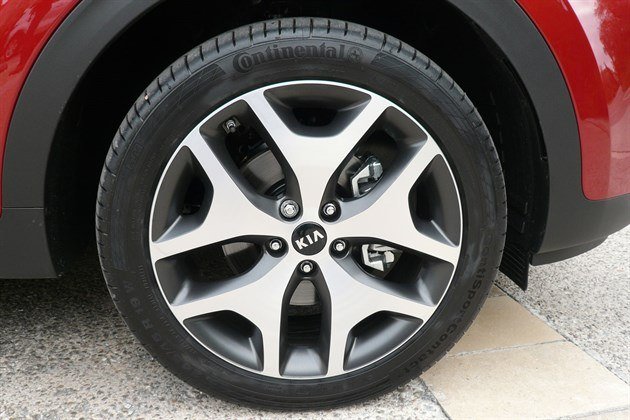 Rimming over
On 24th August I had my KIA Sportage serviced in accordance with an agreed service plan at a franchised KIA Motors dealer. It was observed by the mechanic that each of my wheels had early signs of corrosion. He said that this was fairly common on alloy wheels and could be just "a bad batch of wheels". I must admit that I thought I must have scraped the kerb, or something similar, but I don't recall such an event. The mechanic took photos or each wheel and said that he would email KIA for possible replacement wheels (as they are only 3 years into their 7-year warranty period). He said I should get a response within a couple of weeks. As I've not heard anything, do you think this is worth pursuing or do you think the mechanic was "spinning me a yarn"? 
AW, via email
If you've crunched the rims on kerbs, no chance. If corrosion has occurred on parts of the wheels that you could not have damaged then there may be a chance of a refurb. Ask again.
Multiplication fables
Perhaps through your column you might want readers to contemplate the potential flaws within multi-car insurance policies. After all the cars have been integrated there comes the renewal premium for say 3 vehicles at once, which many can't afford, and so are forced into handing over more money to the insurer by way of monthly "service charges" i.e. interest (which is what they like you to do).  After a claim there is usually some loss of bonus unless "protected", which of course doesn't protect the renewal premium as many will discover to their cost, and affects the whole policy, and without necessarily knowing the premium calculation for each car separately. The choice of insurer is also limited on multi policies. My wife and I share three cars which are individually insured, with full NCD bonus but deliberately unprotected, and SD&P use. The total premiums for comprehensive cover for just the two of us to drive with a maximum excess of £150 is well under £400. I am 69 (retired) my wife 60 (housewife), and we both have an unblemished accident and conviction record.  I drive a 2003 BMW 2.5 CSI Cabriolet and 2004 Skoda Octavia VRS 1.8, and my wife a 2013 Mazda MX5 1.8.  Our mileage is about 12,000 per annum in total. We live in Hampshire near the Dorset border. Quotes for a multi-car policy do not even come close to this.
PF, New Milton
Many good points. Thank you. Just remember, it isn't a "No Claims Bonus", of course. It's a "No Claims Discount". I don't know where the term "No Claims Bonus" ever came from. Possibly the same place as "main dealer" and "on the clock".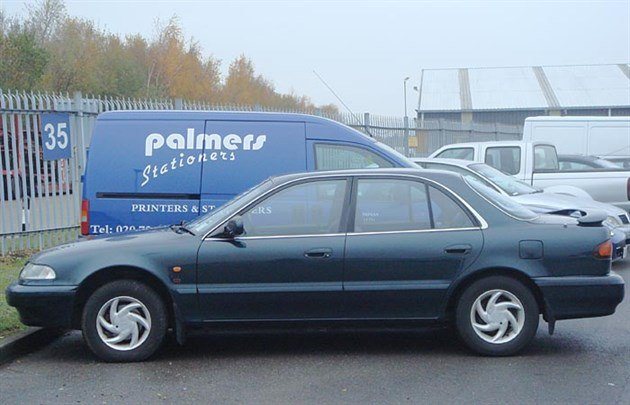 Suck it and see
My 12-year old Hyundai Sonata 2.0 litre diesel auto has only 69,000 miles. There are varying opinions on the Internet regarding auto transmission flushes. Would you advise this to be done? The colour of the fluid is brownish (not dirty or burnt) and I have no problems with the gear shift. I am of the opinion that if it ain't broke, don't fix it.  
AB, via email
Brownish is getting burned. Transparent pink is ideal. Only consider getting it done by a member of http://www.fedauto.co.uk using a proper dialysis machine such as a Liqui Moly Geartronic, otherwise the transmission could be damaged.
Superior knowledge 
You often advise to use 'Super' fuels to get the best engine performance and longevity. How does supermarket 'super' unleaded (97 to 99 RON) compare with the oil major's proprietary 'super' unleaded? Are the additives in the proprietary fuel also in the supermarket 'super'? Where I live the proprietary fuel costs about 22p/litre more (£12 per fill up) than the supermarket 'super'.
KD, via email
It has the RON, but doesn't have the same detergent additives that are vital for keeping fuel systems clean. If it did, then this would be advertised. Apparently Costco does advertise its additives and their benefits in a leaflet, which commits the information to being true.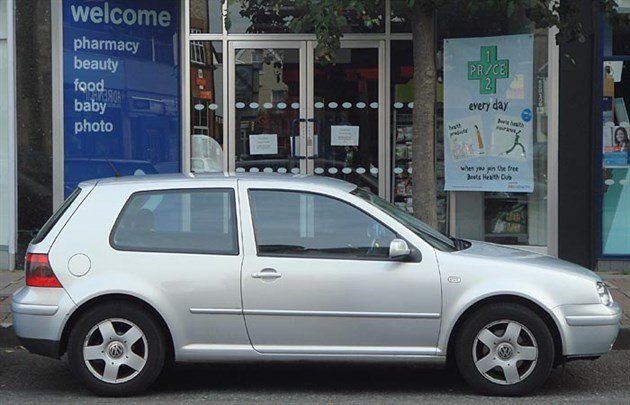 Legless in London 
My sister has a tired 2001Y VW Golf on its last legs. She had to shell out to get it past its MoT recently, having to get the mirrors and a gaiter replaced. She has about £4k to spend on a replacement. She lives in London with two teen kids. She needs 5 doors. She likes the idea of the MINI Countryman. What do you suggest are her best options?

FC, via email
She'll be pushed to get a Countryman for £4k: /used-prices/Mini/Countryman/2010/?q=1.6+Manual+Petrol / They are roomy, but the base models look better than they drive. I think her best bet is a Honda Civic 1.8iVTEC manual: /used-prices/Honda/Civic/2007/?q=1.8 /
Slide rules
I was vastly amused to see a note from one of your correspondents about the incidence of 4x4 accidents in winter Canada. She was in fact completely correct. I live in an area of Canada known as the "snow belt" so, in theory, 4x4 makes sense. Here's the issue: the bloody fools who buy them staunchly believe they have acquired a Sherman tank. There is no concept that a 4x4 provides superior forward traction, but is completely useless in braking or steering. They think they have a winter Porsche. As a consequence, there is indeed a startling incidence of accidents in these vehicles, a great many of them single-vehicle accidents where some bloody fool puts the vehicle over any reasonable limit and quite justly finds a drainage ditch or a tree.. There are a high number of write-of accidents in this group and insurance rates are quickly showing that. All that money, and no brains.
RK, Ontario, Canada
The main problem we have here is people thinking that four wheel drive is the answer when it isn't. Cold weather or all weather tyres are usually far more effective, though, of course, 4WD combined with cold weather or all weather tyres (and a modicum of common sense) is best of the lot.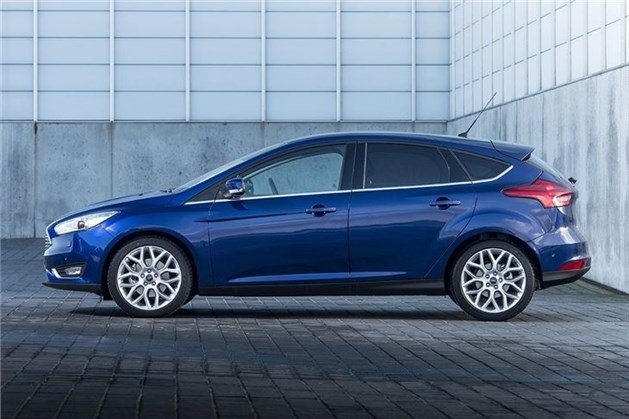 Benefit unkind
I currently I have a Ford Focus 2.0 litre Titanium X. This is a company car that will not be renewed, so I am looking for a used car on PCP.  It very much looks like I will not be able to find a used Focus with all the extras I am used to with the Titanium X. Therefore I am considering a smaller car. However I do not want a car with less performance than I currently have. I am wondering if a Polo 1.4 TSI would fit the bill? I had considered a Fiesta ST or Polo GTI but they look a bit too "sporty" for me, given I'm in my forties. So I'm looking for a small used car with relatively high performance (minimum 150hp) that does not look too much like a sports car. Would you be able to recommend makes/models to consider?
IM, via email 
Mazda CX-3 2.0i Skyactiv G Sport 150 4WD. Or a Fiesta ST in a 'sensible' colour. Or, of course a Focus Ecoboost 182.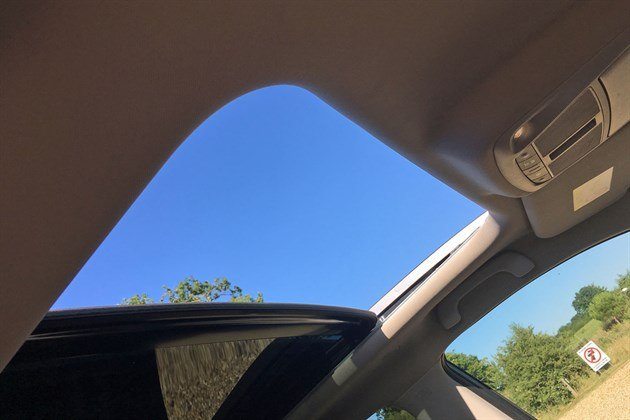 Skylights
I noticed that you did not recommend to CR retrofitting a sunroof in the 15thSeptember Saturday Telegraph, and instead buying a car with a factory-fitted one. The problem is that manufacturers stopped offering a sunroof option 10 or more years ago, so that a factory-fitted car will be at least that old. The excuse given is that buyers preferred air con. How this is relevant I don`t know. How does air con give you year round light in the front in a similar way to a convertible, and also offer (compared to side windows) wind-blown free air circulation, plus safety from dust and dirt thrown up by passing cars? Sadly, most manufacturers of CC models have also stopped making them due to low sales, high cost and expensive repairs for their not very reliable operation. What can we do to get manufacturers to offer sunroofs again?
TT, Stevenage 
In that case, why am I currently driving a Renault Koleos with the best, most buffet-free opening sunroof I have ever driven? There are still a lot of factory-fit sunroofs, from versions of the KIA Picanto and FIAT 500, through full-length sunroofs on Citroen C1s and Peugeot 108s and Renault Twingos and Smart Forfours, to DS3s and DS4s and all the way up to SUVs like my Koleos. The BMW 4-series convertible is still a CC.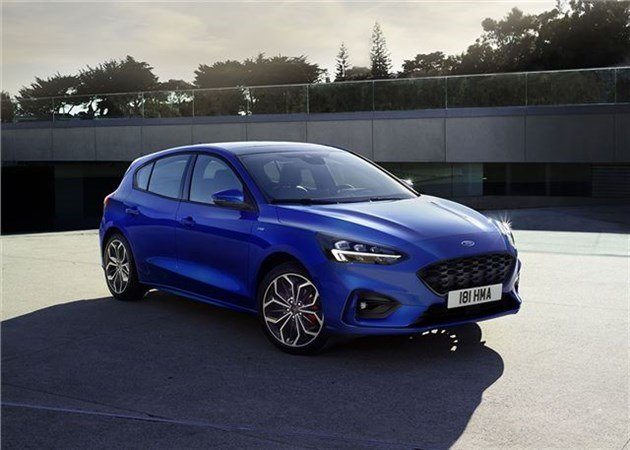 Hopeless case
With little hope that Ford will produce a new Focus Titanium 1.6 litre torque converter auto in 2019, as I only do 5,000 miles annually, I'm investigating 2010/11 BMW 523i SE petrol, with torque auto, for under £10,000. Comments please? I would fit 4 x Michelin Cross-Climate 225/55 R17 101 W XL, but what about a 17-inch spare wheel? Incidentally, with your recommendation, I fitted Cross-Climates to my current 2008 Focus Style auto. Brilliant ride improvement.
RG, via email
Ford has introduced a 3-cylinder, chain cam, Focus 1.5 Ecoboost with an 8-speed torque converter auto that is generally rated as excellent. As is always the case, a car that was expensive new will be expensive to maintain and run. The BMW might be a nice car. If fitting Cross Climates, get an undirectional space saver spare wheel (Cross Climates are directional).
Drainage problem 
My wife has a 2006 BMW 1-Series diesel. She has only 30,000 miles on the clock. We are away for 3 months each year. When we return the battery is dead. We have changed battery 3 times. The last was via the AA in August. We also bought, on advice a solar charger. The battery is now dead? Can you advise?
PN, via email
Hook it up to a CTEK or Ring battery conditioning float charger in your garage. If you have to leave it outside, disconnect and remove the battery, then charge it up using a charger when you return.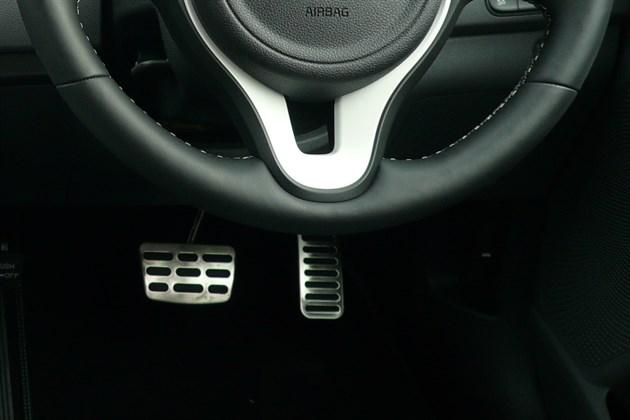 Feet-all position
I recently read in the Saturday Telegraph advice from Honest John about how to drive an automatic. I confess that whilst I am a regular reader of this column, which I find extremely interesting, I must have missed previous advice on this topic. Do you by any chance have an article about how to drive automatics? I have recently purchased one and would like to learn more. I am very grateful for any help you can give me.
AP, via email
My golden rule is to drive automatic cars 'two footed': left foot for the brake; right foot for the accelerator. Then you have full control at all times, which can be especially important when parking or manoeuvring because by left foot braking you can stop the car on a sixpence. You can't if you have to move your right foot from accelerator to brake. That's how 'one footed' automatic drivers kill people.
Riding on air
I'd be very grateful for your advice. I will probably replace my Mercedes C200 Sport Estate in March next year with a similar model because I've been very pleased with it. I only do about 7,000 miles a year, mostly local trips with an occasional motorway run. The Sport spec comes with 17 inch wheels and I'd say the standard steel suspension is slightly firm. Is it worth paying £900 for Airmatic, for my type of motoring? Is the ride noticeably improved? Are there any problems with maintenance and reliability? I need a petrol engine with a manual gearbox and I can only get this on the revised C Class with a model badged as C180, although it will be a 1.6 litre. Have you any thoughts on this engine? Do you think performance will be similar to my existing C200? Any advice you can give me will be very welcome.

LR, via email
Definitely worth paying £900 more for Airmatic. Transforms the car. Not entirely maintenance-free though because eventually the airbags can wear and split.
Not quite Wight
We live in a rural area on the Isle of Wight where it is virtually impossible to buy super grade fuels, unleaded or diesel. Neither our few remaining local garages or supermarkets stock either. We run a 2002 BMW Z3 – 3.0i, very low usage, and a 2017 (2018 model year) BMW X3 2L diesel (has AdBlue). Is there any additive we can use that would benefit these engines in the absence of super grade fuels? We do fill up the X3 with super grade diesel when on the mainland but this is only 2 or 3 times a year.
RH, Isle of Wight
Millers oils makes a range of diesel and petrol additives to boost the cetane/octane while lubricating and cleaning the fuel system: http://www.millersoils.co.uk/treatments/automotive / You can now get them from most car accessory shops, including Halfords. AdBlue is entirely different but is easily obtained these days from most service stations.
Click to Honest John's Motoring Agony Column 01-12-2018 Part 2
Comments
Author

Honest John
Latest