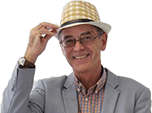 Honest John's Motoring Agony Column 27-10-2018 Part 2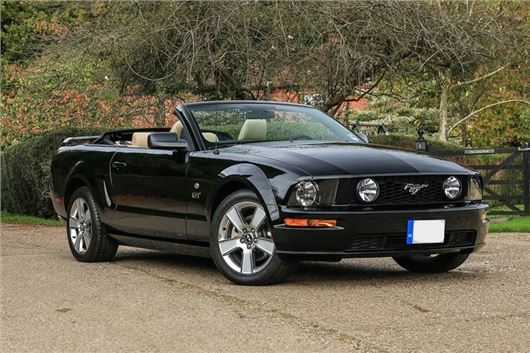 Published 26 October 2018
Click back to Honest John's Motoring Agonies 27-10-2018 Part 1
Kicking up a stank
I have owned a 2005 Ford Mustang GT 4.6 litre V8 from new. It has been regularly serviced and covered a total of 56,000  miles faultlessly until two months ago when it developed a knock from the engine. A Mustang specialist in Surrey removed the top engine cover from the right hand side and found one worn hydraulic lifter and a loose timing chain. Now, after having the car for two months, during which time they told me that they were ordering new parts, they have told me that they cannot effect an economic repair. The car has an agreed value of £10,000. and I am very fond of it. I would be very grateful for any advice you may have regarding other avenues I might explore to enable me to keep it on the road.
JR, via email
I didn't think that this Mustang specialist was being very clear as to why a slack timing chain and failed pushrod had wrecked an engine that you were able to drive into their premises. I phoned them, but using GDPR they would not discuss the matter with me. They would, however, clarify to you exactly what was wrong with the engine. In researching this, I ascertained that the 4.6 V8 is in no way fundamentally faulty and is in fact a very tough engine that has been known to clock up 500,000 miles in ex-police Ford Crown Victorias consigned to use as New York yellow cabs. Absolutely nothing about a slack timing chain and failed pushrod leading to total engine failure. (JR later took his car to Mike Lacey at MODURSTANG of Enstone. Lacy resolved the issue in two days, fitted a new camshaft, rockers and lash adjusters, for very reasonable cost of £946. So much for Shephers's diagnosis of catastrophic engine failure. Lacy also spotted a leaking diff seal and recommended Hauser Racing of Finedon, Wellingborough to replace it. Hauser dealt with it promptly and the car is now back on the road. JR reports it feels as new to drive.)
Van ire
I had booked a van through AVIS some weeks ago to help my son move house. When I went to pick it up the van this morning the company refused to rent it to me based on my old style paper driving licence. I returned home and called the DVLA, who recommended that I get a check code online and use this with the paper licence and my photo ID in the form of my passport. However AVIS still refused to honour the rental and their head office also confirmed that they only accept a photo driving licence. We had hired a van from them last October without incident. Has something changed or are AVIS making up its own rules? We subsequently had no problem hiring a van from another company for this weekend but due to the last minute booking it cost us double the AVIS price and my son has needlessly wasted 2 days annual leave.

TA, Deal, Kent
Of course Avis is perfectly entitled to impose its own rules. This may have had something to do with Group D1, which might not be clear on your old paper licence. I'm afraid I simply cannot understand your motivation for doggedly refusing to exchange it for a photocard. This will inevitably cause increasing problems of your own making. For example, a simple one: You go to a Royal Mail parcel depot to pick up a parcel. They ask for proof of identity. A photocard driving licence proves it.  Paper licence doesn't.
Malt risky
I have a Mercedes SLK 230, which I now keep in Malta. It's quite old, first registered in 2000, but has only done 21,000 miles and having bought it from a neighbour here in England who is a keen car collector, it's immaculate. It's been in Malta for a couple of years and when not in use is kept in our garage. A lot of the interior trim is starting to come off, eg the door of the glove box and on the various black panels connected with the folding roof. I've had a look on-line and it appears that the black trim colour is actually paint. There's a video on YouTube of someone working with it but it doesn't look very successful. Perhaps I need to find a trim specialist? The garage that services our car, an independent Mercedes specialist, says that it is a common problem but I get the impression that it's not something he can deal with. What would you advise?
GW, Wellow, Bath
In the UK I'd say find a local <car upholsterer and trimmer> (http://www.yell.com). Googling for the same thing in Malta I found: http://www.jcutajarupholstery.com/carupholstery.htm /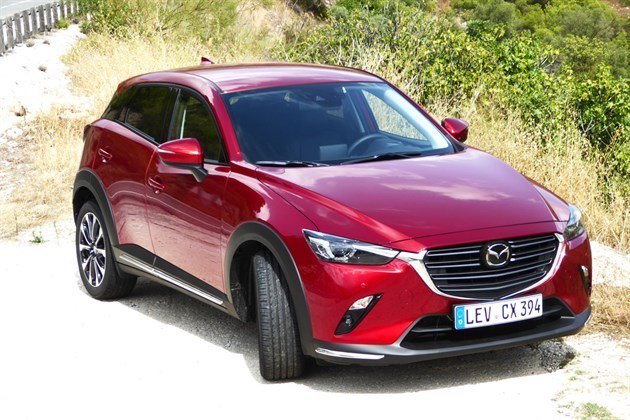 Converted
I'm very interested in a used Mazda CX-3 2-litre auto Sport. I believe it has a DSG box. Please can you tell me any watch-outs?

RT, Lincolnshire
Not correct. The great joy of all Mazdas is that they have excellent 6-speed torque converter automatic transmissions. I recently re-tested it here: /road-tests/mazda/mazda-cx-3-2019-road-test/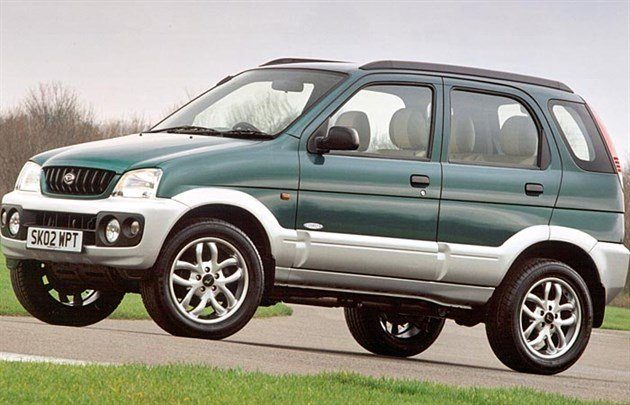 No connection 
My Daihatsu Terios has developed a fault with the driver's seat belt; when I start the car and connect the seat belt, the related warning light continues to flash and for a couple of minutes after I start driving a warning buzzer sounds and when the buzzer stops, the warning light continues to flash, as if the belt is not done up. A garage mechanic did an electric scan of the system and could not identify any fault. I would appreciate any advice you could give me in order to remedy this problem.
HA, Waltham Cross
The switch that identifies that you have fastened the seatbelt has failed. So it's a matter of inspecting inside the buckle on the stem. Might be nothing worse than a bit of fluff or a sweet-paper or something preventing contact.
Clutch the last straw?
New clutch required on 12 year old 2006 Megane 1.5DCI Expression. One garage says it will probably also need another flywheel to prevent judder, which increases the cost from £320 clutch to £620 with the flywheel included. The original clutch has done 144,000. Car still running extremely well but is it worth spending money on it?
AL, via email
That is spectacularly cheap for a clutch and dual mass flywheel. So it's a matter of deciding whether to spend the money or to scrap the car. If it's also going to need tyres, brakes and exhaust in the near future, that might seal its economic doom.
Mini-mum damage
Our MINI Countryman is a few days past six years old. The mileage is just over 71k and all servicing has been done by the dealer. We noticed in the last few months that it was consuming more oil than normal, but a check by another garage couldn't trace the fault. Last Wednesday my wife was driving on the M25 and the Amber engine warning light came on. 5 minutes later the engine cut out on the slip road to the M11. We had it towed to the dealer who initially told us the head gasket had gone and his final verdict today is that the engine is irreparable due to the damage caused when the head gasket blew. To replace the engine at dealer rates is more than the car is worth and we don't know where we stand. This kind of loss in a six year old car that has been maintained by the dealer seems crazy. They have said they will approach BMW/Mini for a "contribution to repair costs", but we are very afraid of no progress on this and being left with a massive bill for work so far and no car. What advice can you offer, please?  
JH, via email
Unfortunately where a car is more than 6 years old there is no legal redress under Sale of Goods and case law on Sale of Goods which gives "reasonable" expectation of the life of a high cost consumer durable such as a car without major problems as 6 years. See: /faq/consumer-rights/ There is a chance that BMW will offer some goodwill, but even after that the cost of fixing it at the dealer will probably be more than going independent to a member of http://www.fer.co.uk/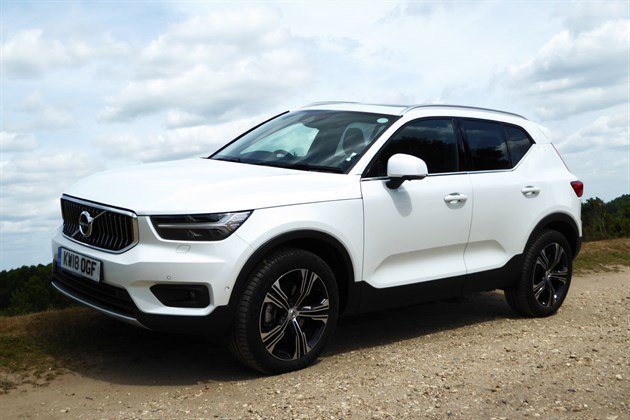 Automatic choice
My husband and I want a new  "Focus-sized" petrol automatic hatchback, and most importantly a quiet and comfortable ride. No low profile tyres. The new Focus sounds good, although my local dealer says all new Focus will be fitted with low profile tyres. Apart from the tyres issue, we fancied something other than a Ford for a change and can spend up to £35,000. Can you suggest anything please?   

LS, via email
Up to £35k takes you quite a long way. What about a nice new Volvo XC40 T4 auto?: /carbycar/volvo/xc40/
Short answer
We wish to purchase a small second-hand car for my wife: one suited mainly for short trips around town (which the current family car, a Tiguan TDI, isn't and which my wife has great difficulty with around town) and occasionally on a longer motor way journey of 200 miles each way once a year. Hitherto my wife has had a strong preference for VW Golfs  but they appear to have grown larger and more expensive over the years and I understand from your columns that Skoda and Seat equivalent models can be purchased more cheaply yet offering similar features. We have viewed the VW Up, Seat Mii and Skoda equivalent second-hand models. We have an upper limit of £5k-£6k to spend  and would ideally wish to secure one with a combination of as low mileage as possible in excellent condition and one as young as possible (within our financial limit) and 4 doors in preference to 2. I am an aged regular reader of your column in the Saturday Telegraph, but with my very limited motoring knowledge would very much welcome your advice on a vehicle make, model, engine size you would consider most appropriate and best value for money for my wife's  purpose outlined above, before we make any decision. (If I hadn't mentioned my wife's history of favouring the VW brand, is there an alternative to the brand?)
BW, Bristol
Ups, Miis and Citigos are excellent to drive and are available with four side doors. Probably best with the 70HP engine. The gearbox is a weakness and the automated manual is terrible. They need fresh timing belts every 5 years: /carbycar/volkswagen/up-2012/ (If you hadn't mentioned VW, a KIA Picanto with 7 year warranty.)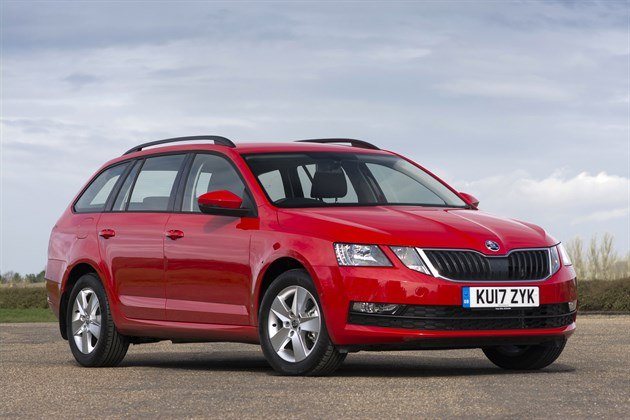 Skod Missive
I bought a brand new Skoda Octavia 1.5TSI 150 SEL on 1st June 2018.  I hadn't driven it very long before I realised it just wasn't running smoothly (it's so shaky it can be felt in the passenger seat) at low speeds especially at around 1,500 revs and when the engine switches to ECO mode. I returned it to the dealership, but they claimed they were neither able to find anything wrong on the diagnostics nor to be able to replicate the uneven running on a road test. Following an on-line survey, I was later contacted by Skoda Customer Services at which point I explained the problem I was having. They contacted the dealership who in turn phoned me and the vehicle was booked in for further investigation. Fortunately, this time, the technician was able to reproduce the problem on a test drive but wasn't able to come up with any idea of what it was. They then decided to acquire a car with the same engine from another dealership to see if that had the same problem, and it did. However, their conclusion has now been to tell me that this is obviously just a foible of this particular engine and there is nothing they can do about it other than report it to Skoda. Incidentally, the dealership said that this was going to be done the first time the car was in but I don't believe they did report the issue. I find the whole situation unacceptable. I don't believe for one minute that I should be expected to accept a car that doesn't run smoothly throughout the engine range.  I would therefore welcome any advice you can give me that might lead to an acceptable outcome.  
HR, Sutton on Sea, Lincs
There have been whispers of problems with the 1.5TSI for a while. One school of thought is that the uncannily smooth 1.5TSI that journalists drove had been very finely and precisely tuned, which explains all the accolades. But production cars are being turned out with the roughness you describe. It might help to run on superunleaded. Many of the latest engines will run on ordinary unleaded but are actually optimised for super.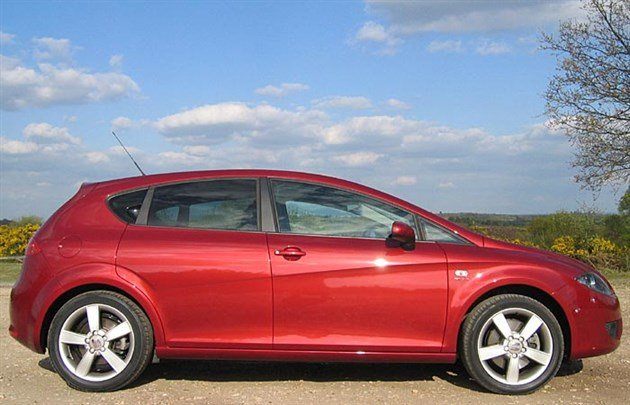 Leon pickings
My son bought a second-hand SEAT Leon FR (140PS) from a garage 3 weeks ago. It is 7 years old with 80,000 miles. It was sold with 12 months MoT and a recent service. My son paid for 3 months warranty for the engine. As a precaution, my husband and I advised him to get the cambelt change and a service as there had been no cambelt change previously. (From past experience we are cautious.) This was duly done. The garage during the course of doing this found that the alternator was expiring, although had not broken down at that point: it was making a whirring sound. This was duly replaced and we thought it was just bad luck. We have used the same garage as a family and trust their honesty and integrity. However, on his way to work today, the car has broken down due to a blown turbo. My husband is currently towing it back home. We have contacted the garage who have told us that the car was checked and no faults found and reminded us that my son had not paid the extra (in my opinion inflated price) to cover for this. My husband has spoken to them and been given a lot of "flannel" about how they have quoted our son's rights, which appear to be very little. They have offered for us to bring the car back for them to "have a look at it" which would involve a 160 mile return on a transporter. We have been told we would have to pay for this. Our son relies on a car to get to work every day. He is borrowing his dad's car this week and my husband has taken one week's leave. What are his rights with regard to having a replacement car in the interim? We would prefer to pay to repair the problem locally which would be far quicker and ask to be compensated. Can we do this?
SU, via email
Yes, the dealer who sold him the car is directly legally liable: /faq/consumer-rights/ The dealer is plainly trying to mess you around. Strictly speaking, he has the right to repair the car and it is not his fault that you are 80 miles distance from him. There are two options: return the car to him in which case he may mess you around more; maybe replace the turbo, maybe fit as sub-standard 2nd hand turbo, maybe offer you your money back (but not what you spent on the timing belt and alternator). Or you can get 3 competitive quotations for replacing the turbo locally and send copies of these quotations by letter to the supplying dealer, sent by Post Office Special Delivery, keep copies, staple the certificate of posting to the copies and suggest you have the turbo replaced locally. If the dealer refuses, sue the dealer in small claims for the cost.
After-math
My son has had further contact with the garage about his SEAT Leon and mentioned his legal rights (thanks for that info.) The Manager is insistent that the car be returned to them and is now prepared to arrange to transport it. He has refused the idea of quotes from garages local to us. We had discussed getting an independent diagnostics test which my son suggested to the Manager. However the Manager is now pressuring for the car to be picked up today in a hurry and states that any diagnostics test will make any warranty "null and void". Is this so? He has indicated that he will cover the costs. My concern is how long they will keep the car and whether they put right the turbo with genuine parts.
SB, via email
He is (finally) fulfilling his legal obligation by arranging transportation to the car back to repair it. You must not interfere with the car in any way before he takes it away or he can accuse you of being responsible for the damage. See: /faq/consumer-rights/
Click back to Honest John's Motoring Agonies 27-10-2018 Part 1
Comments
Author

Honest John
Latest