Honest John's Motoring Agony Column 27-10-2018 Part 1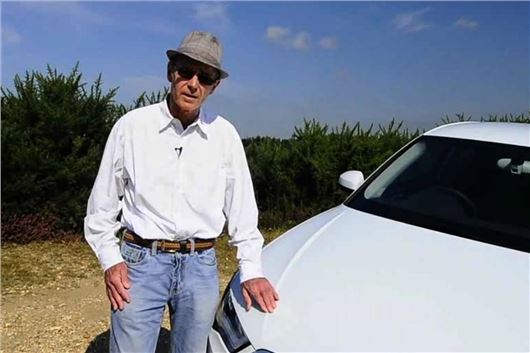 Published 26 October 2018
This week's autumnal agonising involves double trouble, a slippery slope, a selection box and in Part 2 some horsing around, a licensed premise, and a Maltese hood.
As usual, emails to Honest John should be addressed to: letters@honestjohn.co.uk  Please try to keep them as short as possible.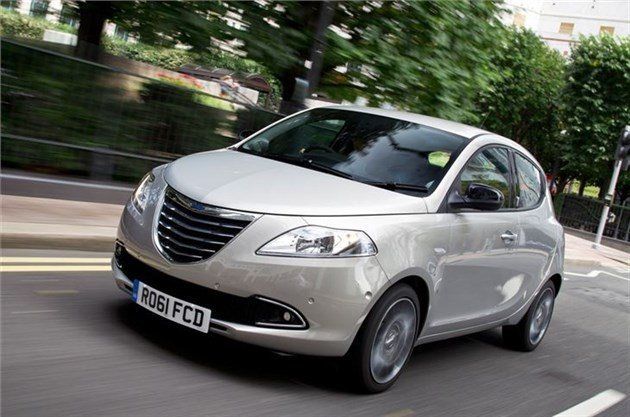 Chry for help
My daughter had a 2012 Chrysler Ypsilon Limited with the 875cc TwinAir engine. It has behaved impeccably until recently when it now often starts on only one of its two cylinders and has to be turned off and on again to get it to clear and for the engine management light to go out. We have tried two independent garages (the car has done 75k and is well out of warranty) and despite changing plugs and fitting new coils the problem persists. I cannot find anything relevant on any Fiat forum other than suggesting the air-valve actuator is cleaned and that you should always use FIAT specified Selenium oil. Have you come across a similar problem with this engine and if so can you offer a possible solution?
DT, via email
You say it has been independently looked at. It shouldn't have been. Needs specialist attention. This engine is extremely oil sensitive and if the correct oil is not used it will have problems. But I think your issue is with the coil packs. Not a lot of feedback on the Ypsilon, but plenty of the FIAT 500 TwinAir on which it is based: 11-8-2016: Report of repeated coil pack problem on FIAT 500 TwinAir. Apparently early TwinAir engines suffered coil pack failures leading to misfiring. They were subject to TSB recall and retrofitting of new improved coil packs. Reader's 2011 500 TwinAir Sport was recalled for new coil packs in 2012. In August 2016 and after only 22k, miles the engine started misfiring under hard acceleration and the engine management light appears. Diagnostic testing reveals that coils are again at fault and new ones have been ordered and will be fitted, but this time at the reader's expense.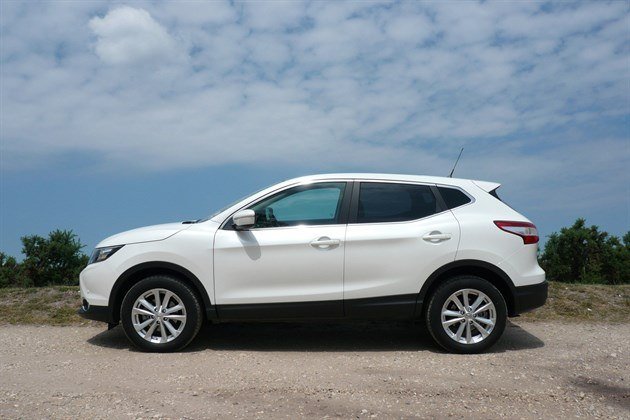 Roll model
I have recently had a problem with my 2015/65 Nissan Qashqai. Parking on a slope, the electric hand brake failed causing the car to roll backwards into a neighbour's garage. I had no power to the car as the engine was off, no hand brake to pull and no brakes. Fortunately, no one was injured but there was damage to the neighbour's car and garage. I have had the car looked at by Nissan who found no fault with the hand brake, but a problem with the battery. This they have replaced for no charge. Could there be a link between the battery failing and the hand brake not working?
LW, via email
I think you are right. If the parking brake is electromechanical, operated by a switch and if the battery was failing then the battery might not have powered the electric motors that clamp the rear brake discs sufficiently to clamp them firmly. If parking on a slope you should always back up the parking brake by leaving the car in 1st gear or Park if it is automatic. Not much choice if it's automatic because if you don't put it in Park you can't get the key out. (There is a known fault with batteries in Qashqais that Nissan has acknowledged.)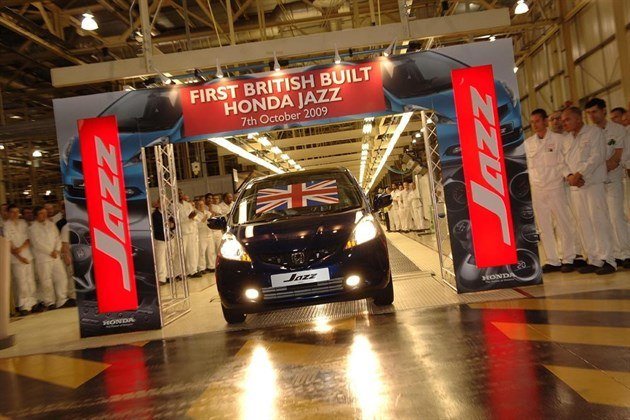 Barcelona gears
I am thinking about buying a used Honda Jazz, 5-door SE manual 1.2iVTEC standard model, registered 18-11-2009 from a reputable Honda dealer, 30,000 miles, in excellent condition. What do you think would be a good price to pay? My resources are limited. This is the first car I have bought for 18 years so I'm a bit nervous.
RH, via email
This suggests between around £3,500 and £4,500: /used-prices/Honda/Jazz/2009/?q=1.2+SE / Here's our take on the model: /carbycar/honda/jazz-2008/ Very practical, versatile car. We have one in Thailand, but a 1.5iVTEC. Just don't expect earth-shattering performance from the 1.2iVTEC.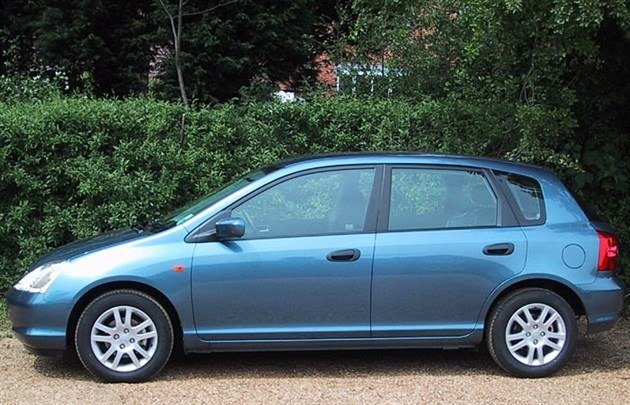 Civic unrest
Could you please advise me on replacing my Honda Civic 1.7CTDi, which I've had from new (first registered October 2005)? It's done 103,000 miles, has been regularly serviced by local garages, and has given me no trouble until this year when, in the space of 4 weeks, it cost me close to £2,000 in repair bills (new cambelt kit and sundries on 13 April, followed by a new starter motor on 17 May). I had no choice about carrying out these repairs as the car wasn't driveable on either occasion. The vehicle is due its MoT in two months and although in previous years it has always passed, I'm now concerned about being faced with another major bill. Should I trade in the car now while it still has a  couple of months MoT left, or having spent so much money on repairs only 3/4 months ago should I stick with it until it lets me down again? What could I expect to get for this car as a trade in? Secondly, as I'm now retired I don't have vast resources to spend, but would prefer to buy a new car again as I always keep my cars for around 10 years. A new Honda is now a bit out of my reach, so could you suggest an alternative that is as reliable as the Honda?
MS, via email
As a p/x maybe £1,000. Selling privately, maybe £1,500. KIAs come with a 7 year warranty and they are offering a scrappage deal that will pay more than your Civic is worth, but it's really just a disguised discount, so you might be better off getting a discount on the new car and selling your Civic privately. (A new Jazz would probably suit you best.)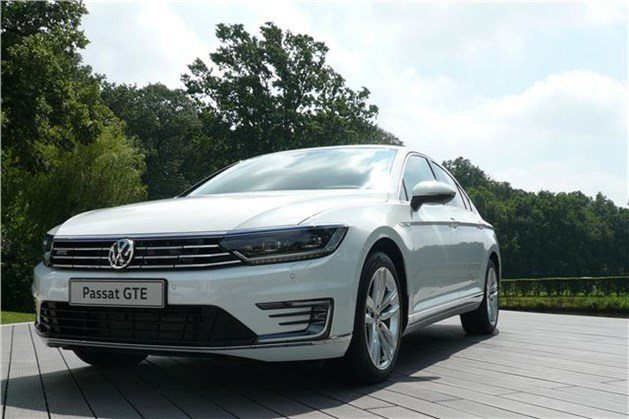 The Outer Limits
My wife and I, on retirement 4 years ago, decided to reduce to one car, using taxis if we had clashes in our programmes. So far, we have, in those 4 years, used taxis only twice and for short journeys. Our Mitsubishi Outlander PHEV has met our needs well; we have covered 44,000 miles in just under 4 years. We find it ideal for short journeys with an average, when used only locally, of in excess of 150 mpg and occasionally over 190 mpg in months when no long journeys have been undertaken. On long journeys, at motorway speeds, we average between 32 and 34 mpg. We live in the North of Scotland and visit relatives in Southern England and Wales at least annually and to Edinburgh at least 6 times a year. I would like to improve our mpg for long journeys and would consider an additional car, it would need to have good boot space, be comfortable for two, and useable (just) for 4 on occasional short journeys. We very much like the Outlander and with a 4 year average of 65 mpg and its reliability are reluctant to part with it. We accept that in a few years it may be expensive if a main battery replacement is required. Should we make a change now and if so what would you suggest?

IP, via email
You obviously fully understand the best way to use a PHEV. A VW Passat GTE will probably do better on longer runs: /road-tests/volkswagen/volkswagen-passat-gte-2015-road-test/ So will a Toyota Prius PHEV: /road-tests/toyota/toyota-prius-plug-in-2017-road-test/ But a substantially revamped Mitsubishi Outlander PHEV has now arrived and is much sportier than the previous Outlander: /road-tests/mitsubishi/mitsubishi-outlander-phev-2019-road-test/
Big bang theory
My wife has a 2014/64 Ford Focus 2.0TDCi Titanium Navigator Powershift which was purchased second hand last November from a dealer with a one year third party warranty. A couple of months ago when slowing down in 'Sport' mode there was a loud bang and strong vibration. We thought we had hit something but had not. The vibration happened again intermittently when in 'Sport' mode when slowing down, as if the gearbox was struggling to change gear. I took it to our local Ford dealer who ran a diagnostic test but were unable to find a fault. When driving it last week the strong vibration occurred again on several occasions when slowing down, and on one occasion when accelerating from a low speed. The vibration has only happened when in 'Sport' mode, not 'Drive'. Do you have any ideas or suggestions as to what is the possible cause before I revert to the dealer?
TP, via email 
When was your Powershift transmission fluid and filter last replaced? The 6-speed wet clutch Getrag Powershift is very sensitive to fluid changes and this should be done every 3 years or 38,000 miles whichever comes first. I'm surprised your Ford dealer did not tell you. (Maybe because it's quite expensive at about £250.)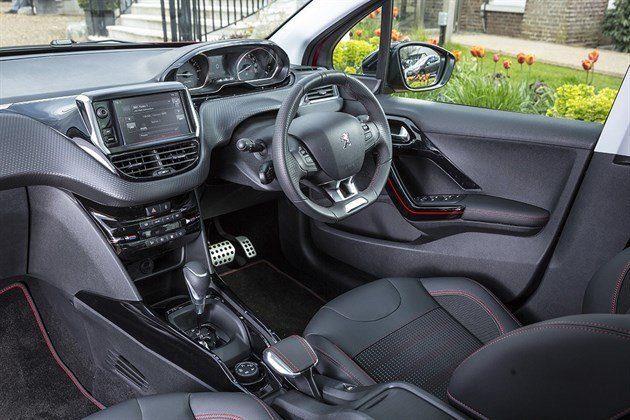 Eating habits
In your column you have often said complimentary things about the 1.2 Peugeot 2008 with the torque converter EAT6. Do you have a view as to whether or not this car would make sense as a long-term buy? My son is not into cars and currently runs a 2005 Toyota Corolla with 117k miles. It has been very reliable and over the years the only costs have been an annual service and consumables, such as tyres. He is undecided as to whether or not run the Toyota into the ground as it has become rather noisy on the motorway, or to change it. I have found a 2016 Peugeot 2008 1.2 Allure EAT6 (s/s) with 3000 miles for £12,990 from a Peugeot dealer, but we are undecided what to do.  Presumably the Toyota has very little, if any, value. The most important factor for any car he buys is long term reliability.
KW, via email 
Seems like a good price for the 2008 EAT6 but with that kind of mileage in a 2 year old car, this needs checking carefully for repaired crash damage. I simply won't predict how long a new or nearly new car bought today will last. The design life is around 7 years. Most will last a longer than that. At least half will be gone before they reach 12 years old.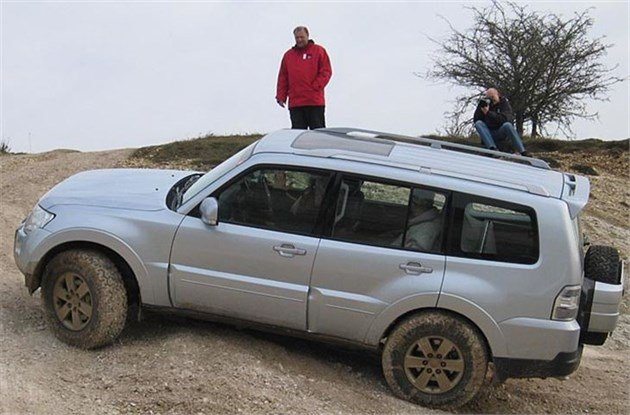 Towing cows
I have read your advice about towing with a Volvo 2.4 XC90. I have a similar spec XC60. My car is 6 years old with a new engine thanks to a flooding incident. It has no tow bar because it cannot really pull the cattle trailer. I need to change it. Having driven various towing cars in the price range of £20-£25k I really liked the Shogun as it can pull up to 3,500kg and seems pretty tough. I live in the middle of the North York Moors, so, if it ever snows again, need the ability to go off road and up and down slippery hills. I know they no longer make them but is it a sensible second hand choice?
AM, via email
Yes, Shogun: /road-tests/mitsubishi/mitsubishi-shogun-2007-road-test/ SsangYong Rexton G4: /road-tests/ssangyong/ssangyong-rexton-g4-2017-road-test/?; SsangYong Musso pick-up: /road-tests/ssangyong/ssangyong-musso-2018-road-test/; VW Touareg; most pick-ups including expensive Mercedes X-Class, expensive VW Amarock V6, Ford Ranger 3.2. The Shogun has been replaced by the L200 pick-up based Shogun Sport, that can tug 3,100kg: /road-tests/mitsubishi/mitsubishi-shogun-sport-2018-road-test/?
Ballooning costs
The finance deal on my 2014 VW Golf 1.6TDI BlueMotion manual runs out in December. It is currently on 39,000 miles and in good condition. I love the car; its features and economy, but I am concerned about politicians demonising diesels, and the consequent effect on second-hand values. I think it's probably still too early to "go electric", as battery technology will undoubtedly improve dramatically in the next 3 - 4 years. What do you recommend as a replacement, or should I buy it out at the end of the finance deal (cost approx. £6k) and keep it for the next 3 - 4 years, when I may want to take the plunge with an electric car? Your advice & opinion would be greatly appreciated.
CG, Alton, Staffs
If the balloon payment is only £6k then the most you stand to lose in depreciation over the next 3 years is £2,000 a year rather than the £3,500 a year it has been depreciating so far. So keeping it until technology improves is not a bad decision (you will need to change the timing belt and waterpump at a cost of around £600). And, of course, once you own it, you can part-exchange it for a more environmentally friendly car at any time.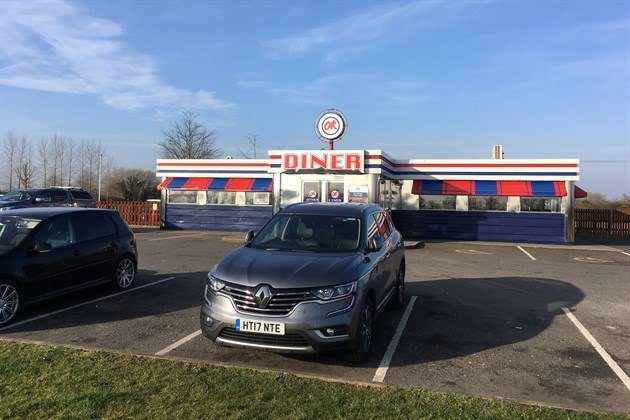 X-it strategy
I have a 13 year old Nissan X-Trail 6-speed manual with a 2.2 litre diesel engine and 116,000 miles. It has been a much loved workhorse and economical to run. Now in my seventies and retired, there will be fewer long journeys than before. We will be moving from the country to a large town or city and drive fewer miles, so should I  consider a petrol engine? This would exclude another X-Trail anyway because an automatic is only available with a diesel engine. I particularly like the X-Trail's optional 2 or 4 wheel drive and the level entry to the rear, essential whilst my wife is recovering from spinal surgery as I do not want to have to lift her wheelchair over a lip. It would be useful if my wife, all 5 foot 1 inch, of her, could also drive when we go on long journeys such as holidays or family visits after she recovers. I am considering purchasing another X-Trail, but the reviews I have seen have been less than enthusiastic. I would value your opinion and any alternative suggestions that you might have.
CT, via email
I'm running an X-Trail based Renault Koleos 2.0DCI long-term and really like it. Has loosened up a lot over 16,000 miles and gives 40mpg, which is the average for a 180HP 2.0 diesel that size. I quite liked the X-Trail 1.6DIG-T petrol model but, as you say, it's 2WD only with no auto option: /road-tests/nissan/nissan-x-trail-16-dig-t-tekna-2015-road-test/ Very popular compared to the minimal sales of the Koleos. If you can afford it, then worth taking a look at the new Honda CR-V when it arrives in September: /road-tests/honda/honda-cr-v-15-vtec-turbo-2018-road-test/ Or, on a lower budget, a Honda HR-V 1.5iVTEC CVT-7: /road-tests/honda/honda-hr-v-2015-range-road-test/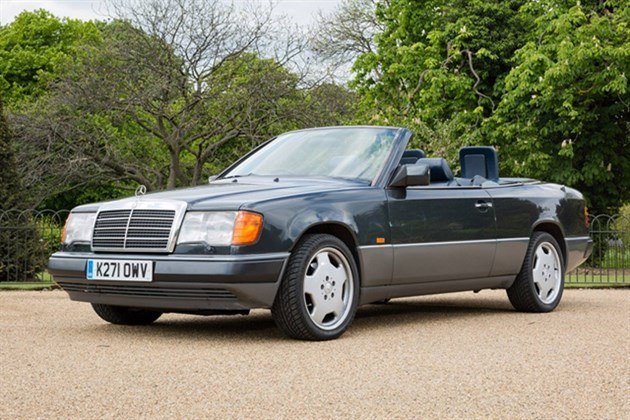 Fewer potholes in Rutland
My wife and I have just moved to Rutland and this is the perfect place to enjoy a classic car. The short list is an MB W124 convertible (supplied up to 1995/6), BMW 6-Series convertible (2003-2010), and Ford Mustang V8 convertible. Reliability, appreciation and rear seat room are quite important. Or have I missed out another contender? £8,000-£16,000 available. I am being offered by a private seller an immaculate (it appears!) BMW 645CI, 2010 V8, mineral silver (been resprayed), 80,000miles, for circa £8,500. I have been told these BMW V8s are money pits. What do you think?
MS, via email
MB W124 cabrios have had their ups and downs. Currently good E320 Sportline convertibles are up. E220 Sportlines not really powerful enough. Crucial to get one with a good hood because the hood is mohair and £5k to replace. Less keen on the 6-Series. And which Mustang convertible for £16k? I really liked the 2005-2014 Mustang 4.6 GT V8 but convertibles are hard to find. Another possibility is the 2002-2005 Thunderbird: https://en.wikipedia.org/wiki/Ford_Thunderbird / 
Gap in his knowledge
We are shortly to take delivery of a new 5-door MINI Cooper petrol. The dealer is offering Gap insurance at £270.72 or £351.30 for 3 or 4 year's cover respectively. With discounts, the car cost £20,170. Do you think this is something we should consider, and are there more competitive alternatives? The car will only do around 4,000 miles a year. Also, you have in the past recommended a good protection for the new paintwork which I can apply. Can I ask you to repeat that advice? I generally use Meguiars Ultimate Quik Detailer after washing and find it excellent protection.

MY, Dunstable
Check with http://www.ala.co.uk first for its prices for 'return to invoice' GAP insurance. This is a big commission earner for car salesmen and can often be obtained for half the price independently. We are associated with ALA. There are other independent GAP insurance providers. (A catch with some GAP policies is that if your comprehensive insurance already provides a new car if you write one off in the first year, the GAP you paid for is void.) I favour Autoglym High Def Wax, but if you're happy with Meguiars, stick with it.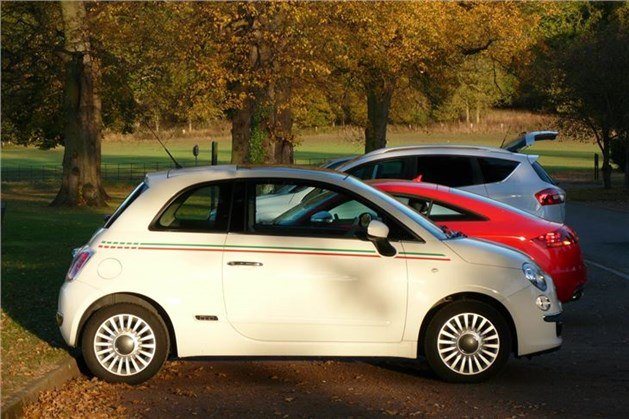 Stalling for time
My partner bought a 2015 FIAT 500 1.2 last month. It has done only 12,000 miles. Both she and I have driven it a lot and have noticed a definite sharp dip when the clutch is being released (most noticeable) in 1st gear, as if it is about to stall. This means we are then having to apply more revs and ride the clutch. We have taken it back to the independent dealer we purchased it from and he says he can find no fault and that the car drives properly. Personally, I think he is trying to pull a fast one. What options are open to us in this situation? We have only had the car a month. Are we in our rights to get the car assessed independently if we continue with a stalemate?
NI, via email
Round about that time FIAT introduced an EU6 modification that did what you describe and featured on BBC Watchdog. There is a fix but you will need to go to a FIAT dealer to get it fixed.
Commissioned offers
I am in the process of purchasing a 2015 Mercedes GLE 250 from a Mercedes dealership. They have provided me with their "Duty of Care" document, which details 5 proposed insurance coverages that are available for this car covering: Auto Trust Asset Protection; Minor Damage Insurance; Alloy Wheel Protection Insurance; Tyre Protection; Starguard. From your experience would you recommend any of these insurances or are they all just additional revenue earners for Mercedes?

KP, Guildford
Calling it a 'Duty of Care' to flog you five huge commission earning additions is stretching it a bit. I'd complain to the Financial Services Ombudsman. The only 'Duty of Care' they have is to fully describe any financial service they are trying to flog you. It is emphatically not their 'Duty of Care' to tell you of their existence. Demand to know what their commission percentage is on each of these products. If you actually want any, shop for them independently.
Click to Honest John's Motoring Agony Column 27-10-2018 Part 2
Comments
Author

Honest John
Latest