Honest John's Motoring Agony Column 22-09-2018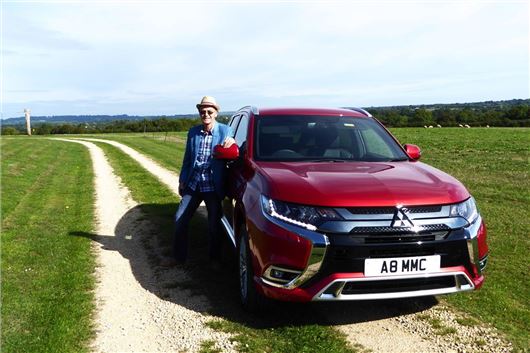 Published 21 September 2018
This weekend's wonderings include automatic choices, electrification, transmission trouble, security alerts and in part 2 homes from home, cars of the years, letters of complaint and more.
As usual, emails to Honest John should be addressed to: letters@honestjohn.co.uk  Please try to keep them as short as possible.
Torque me through
After many years and many miles of motoring with manual gearboxes I am considering choosing a car with an automatic.  From your column I have picked up that there are many different types of automatics, some to be avoided. Which are best? With a handicapped wife I am looking for a SUV with rear seats and enough boot space to take a folding wheelchair (approx folded size 750 mm x 750 mm x 250 mm), probably petrol or hybrid, in the price range £15,000 to £30,000. Have you any recommendations?
JF, via email 
Torque converters are the best, preferably with 8 speeds, but 6 speeds okay. I'd look at a Citroen C4 Space Tourer or a Peugeot 3008, both with the 1.2 Puretech 130 engine and EAT8 torque converter auto.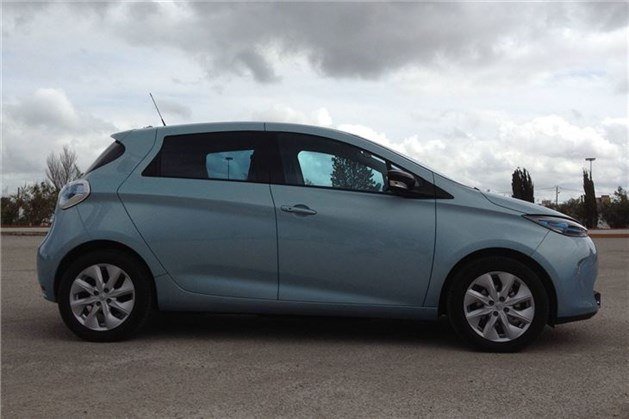 Electrified
I am 82 and have been driving a BMW 318i SE from new since 2001. However, having done 148,000 miles it is starting to show one or two niggling problems. I now drive only about 2,500 miles a year (less than 10 miles a day shopping) with the longest journey 50 miles for an overnight stay at my younger son's maybe twice a year. I am attracted by the idea of buying an electric car that, with my mileage, would appear to be ideal (no worries about fuel economy, no filling stations). What is your opinion? My guess is that electric motors are much simpler and thus more reliable. The question is, from an economical aspect, should I buy new and accept I would have to pay a high price? Or second-hand for an absolute maximum price of £10,000 and preferably lower, in consideration of the low mileage?  My wife has back problems, so a comfortable ride over speed bumps is also a factor as is reliability. Am I right to choose an electric car and if so which? I would greatly value and appreciate your advice. 
PW, Coventry
Used electric cars under £10k (Leafs, Zoes) usually involve having to lease the battery at around £50 a month. We've also discovered there is a substantial insurance hike for them. So bear this in mind.
Slip showing 
What's causing the DSG gearbox of my 2012 Skoda Yeti 1.2 to appear to slip a gear at low revs in drive mode? It does not happen at higher revs or in Sport mode. I recently had the gearbox oil replaced as part of the 60,000 service. I initially thought it was related to the accelerator, but now I am not so sure.
CM, via email 
Likely to be a worn out DQ200 dry clutch pack.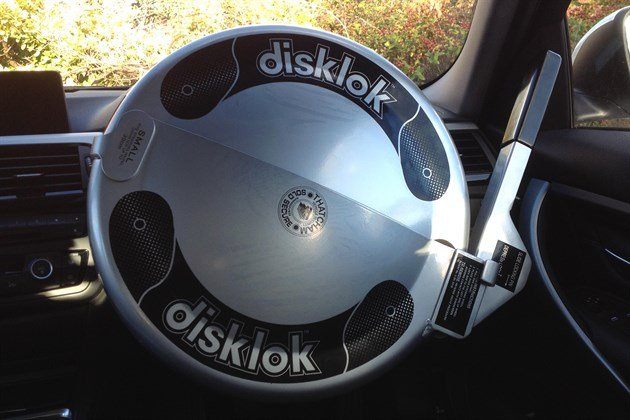 Stealers wheels
I have a 13-year old Porsche Boxster, which is kept in the locked garage at our house. We live in the countryside in Kent at the end of a no through road. On insuring it when new with Direct Line we were told that a Tracking device MUST be fitted. We went to 'Tracker' and purchased one on an annual subscription. This annual (direct debit) sub is now £800 a year. As the car, much loved as it is, is now 13 years old, I hoped we could lessen this outlay and began with Direct Line; but in short Direct Line has informed me that we MUST retain a Tracker and that the age and value of the car have nothing to do with cars that being stolen to order. I then contacted Tracker and explained that £800 pa for 13 years is a lot of money. One offer, (which apparently may not be around in December) when our sub is due is now £199 for 2 years, so perhaps competition has increased?) Tracker informed me it was a pity we chose the annual subscription when we began and that yes it was too much to be paying out each year. Furthermore, our device is now completely outdated and has been for some time. It would be almost £500 to buy another and then have it fitted. As they had had our considerable business for over 13 years, and as she stated, our device was so very out of date, why had we not been informed of this and offered the much better value new equipment on the more sensibly prices subscripotions? Is there anything in place for ageing sports cars that have a lesser value?
JR, via email
The thing to do now is start looking around at classic car insurers for a more sensible quotation based on your annual mileage that does not involve fitting a Tracker. (Google <Classic Car Insurers>) Or ask Direct Line how much for third party that pays you nothing if the car is stolen and then take precautions such as a Disklok (£100 from Halfords) that will prevent the car from being stolen.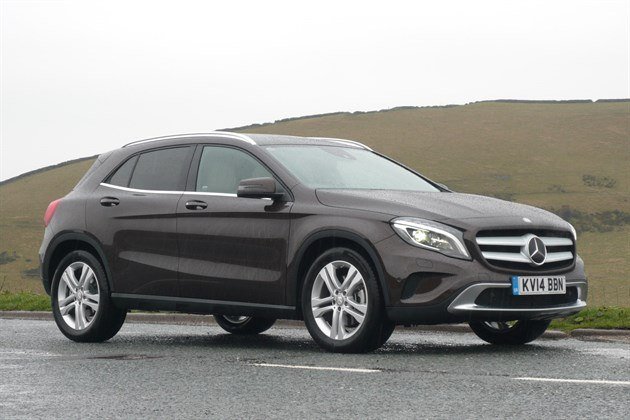 Limp excuse
My son in law and I both have 2018 Mercedes-Benz 250GLA 4Matics with only about 3,500 miles on the clock. My son in law first experienced his car going into limp mode when accelerating up a steepish hill. He managed to get it back to the supplying garage, Sandown, Poole. When the mechanic tested the car the problem had cleared, but a week later it recurred on the same hill and this time when the mechanic checked the car the problem was still there. After some investigation a fault was diagnosed with the 'injectors' and the car was retained for three days to obtain the parts while a loan car supplied. Yesterday, on leaving a car park on a hill, I accelerated a little hard and the car went into limp mode. I pulled over, stopped the engine, then re-started and the problem had gone. I have not as yet reported the issue to Sandown, Poole, the supplier. Have you had any knowledge of such a problem with the 2-litre Mercedes petrol engine, and could it be related to the software emission fraud?
RG, Ferndown, Dorset
Try using Super instead of whatever petrol you are using. Also use lower gears (paddles if necessary) to keep the revs up to 1,500 - 2,000rpm until the engine is completely hot.
Witness projection scheme 
Please would you be able to recommend the best dashcam for my 3-year old BMW 535i M-Sport saloon? Does BMW do one of its own?
PB, via email
Please see: https://kit.honestjohn.co.uk/ Nothing directly available from BMW that I know of. The only car with a pre-fitted, pre-wired crash-cam is a Citroen C3 that stores the images or video on an app on a paired smartphone.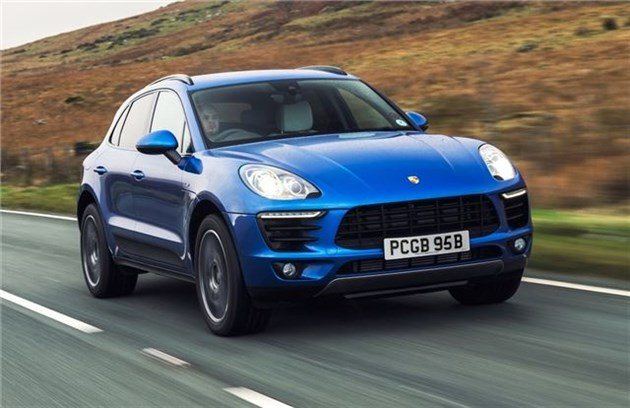 Factory stoppage
Apparently Porsche stopped delivering all new cars, petrol and diesel, until about November 18. Were you aware of this? Emissions issues?
AG, London
It's probably because of the road-block in getting everything emissions tested to EU6d TEMP / WLTP that applies to all new registrations from 1st September 2018, unless 'derogation' applies (that allows a manufacturer with a limited range to continue selling up to 10% of its previous years sales of non WLTP cars until the end of august 2019). The new test is more than twice as long as the old test. Many cars are emitting too much CO2 in the new tests, exceeding the manufacturer's corporate average of 130g/km leading to EC fines, so it's in their interests to limit sales. And there simply aren't enough test labs to test every variation of every car. Lots of pre WLTP cars are being pre-registered and dumped at huge discounts.
Exhaustive research 
Wikipedia has Rupert Stadler as boss of Audi. Does Porsche own them too, hence the correlation between his imprisonment and Porsche stopping production? To cease production when you have full order books is pretty unheard of. My info is as recent as 20th July, from both a branch sales manager and a salesman. The manager went on holiday.
AG, London
It's all VAG: Porsche, Audi, VW, SEAT, Skoda. But the big investigations have been centred on Audi and Porsche. Autocar carried a double pager about it on 11th July, pages 22-23. What they are saying is that it was Audi techs who came up with the emissions defeat software. However, VAG was fined a billion Euros, which brings into question who the fine was paid to. If it simply went to the German government then the question arises as to why it was not distributed to the people who bought the defeated cars. The story also confirmed that VAG is having to cut production because it can't get all of its cars certified to the WLTP standard in time due to the testing backlog. Could be that some will not be certified until November/December.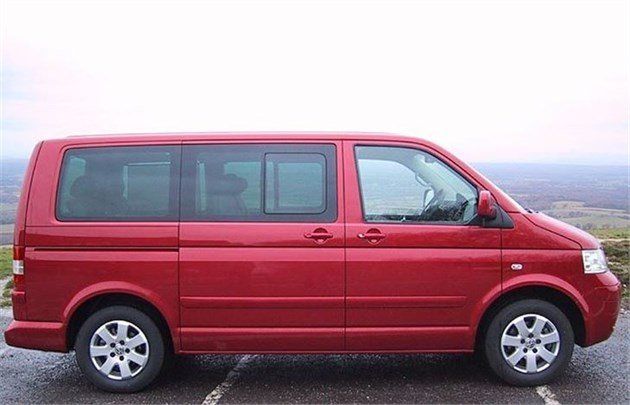 Van mail 
I have owned a left-hand drive VW Multivan T4 Generation 2 since new in 2001. It has the 2.5TDI 111KW long-life engine, is in good condition at 163,000 miles with many factory fitted extras and I am now thinking of selling. What is best place for me to advertise and sell this car?
LC, via email
Great engine. But doesn't conform to a lot of French, German and forthcoming UK emissions regs, so will be prohibited from major European cities. Your best bet is probably a LHD export market. Probably an African, Middle Eastern or South American country. You can see what other people are doing by Googling <LHD VW T4 Multivans wanted>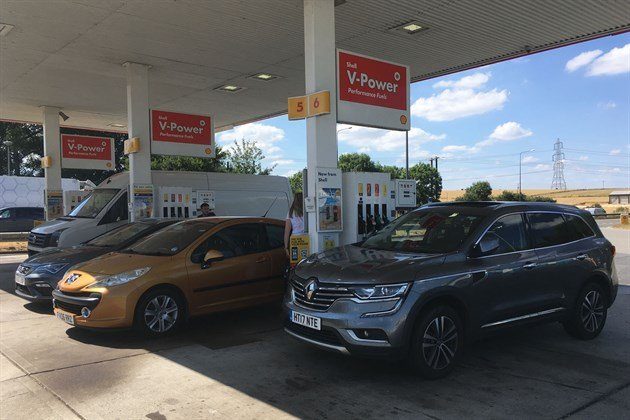 Shell shock 
For many years I have used Shell Super diesel in my Mondeos (currently a 2014 TDI 163). Due to temporary closure of the local Shell station I have had to use Texaco's equivalent. Whilst standard derv at both stations is approximately the same price, the Super at the Shell station is a lot higher resulting in Texaco being 139.9P per litre and Shell being 149.9P per litre. Is this just a pricing differential or is there a clear chemical difference between the two?
GJ, Retford
Different franchised filling stations charging different amounts. The chemistry of the additives in the fuel will be different. But Texaco was actually the first with a Superunleaded and the first to put a good detergent additive into its fuel, called 'Cleansystem 3'. They even guaranteed that it would clean up your engine, so we emissions tested this in a Jetta GTI and proved that it did.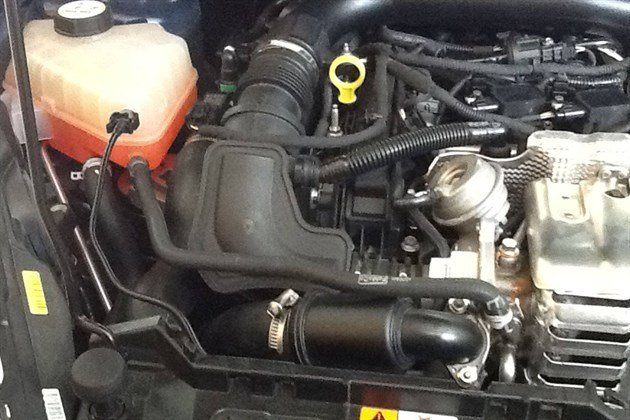 Vent management
The coolant vent from the turbo to the coolant reservoir on my Fiesta EcoBoost 140, first registered 27/01/2016, is the unmodified version, which you reported as being prone to failure. The vehicle has only covered about 20,000kms as I have two other vehicles. My local Ford dealer service manager dismissed, out of hand, my concern when I queried this. Should I pursue the issue?
PvH, via email
A 2016 should have the production modified degas pipe in the above photo because it would have been built with it. See further photos here: /carbycar/ford/fiesta-2013/?section=good /
Pebble dash 
I have a 2015 VW Polo and twice now a stone has become trapped in the brake. This is expensive. Should I replace the gravel, or is there anything else I could do?
DD, Saxmundham
Seems to be a common complaint from owners of Skoda Fabias and VW Polos who have gravel driveways (three this week alone). Best to drive very slowly on the gravel.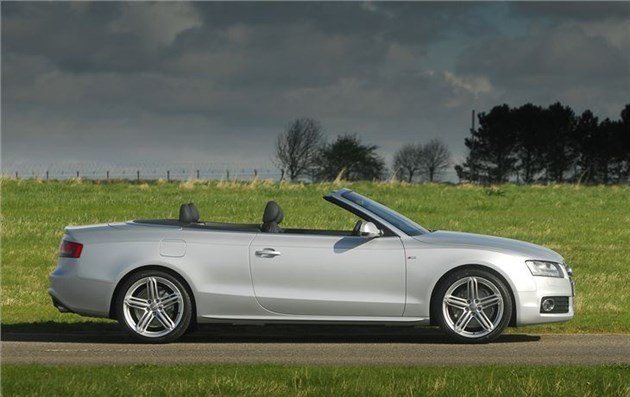 Adopting a higher profile 
I own a 2014 Audi A5 Cabriolet 1.8 TSI 170 that will soon require new tyres. After reading your column for a number of years, and carrying out some investigation of my own, I have decided to fit Michelin Cross Climate tyres. I live in Devon, and have a flat in the Alps, which I sometimes drive to in Winter. Unfortunately, my A5 has 19-inch rims and Michelin Cross Climate tyres are unavailable for this size of wheel. After considerable investigation I consider the most elegant solution is to purchase new 17-inch wheels from mytyres.co.uk and have 225/50 R17 Michelin Cross Climate tyres fitted by a local supplier. This has the added attraction of being able to fit snow chains which are still required, and enforced by local police, on a number of smaller roads in the Alps during adverse snow conditions. I realise that mytyres.co.uk are able to supply both wheels and tyres but I am a little nervous of buying this kind of package online and would rather have a have the tyres supplied and fitted by someone local. At the end of the day I would like to be left with a set of 19 inch Audi rims without tyres to try and sell online. Can you see anything technically wrong with my proposed solution?  I realise I shall have to inform my insurance company of this change.
BL, Teignmouth, Devon
No reason not to buy the wheels with tyres already fitted from mytyres. This is a German company that operates a UK website. A UK alternative is http://www.tyremen.co.uk (based in Hull. You can sell your 19-inch wheels and tyres on eBay and look forward to enjoying much better ride comfort on the 17s.
More hot air
How does EU6D compare with EU6W? EU6W is the designated emission figure given to the Skoda Karoq on the prices and specifications page. The dealership I use is pretty vague about the whole thing. Secondly, I notice that in the Skoda Karoq manual it says that by locking the vehicle on the key and then touching the door handle with your finger the key is deactivated. This can be confirmed by waiting ten seconds and then try and open the door. Even with the key in your pocket it should remain closed. The vehicle can then only be opened by using the button on the key. This does pose the question, when the thieves turn up with their magic boxes bought from a variety of sources, is the key contactable or does it remain deactivated until used by the owner. The Skoda tech I spoke to was not sure.

JM, via email
EU6W is the old NEDC EU6 emissions standard that does not meet WLTP, which came into force for all new cars registered in Europe from 1st September 2018. EU6D Temp/WLTP is for cars registered before 1-9-2018 that already met the WLTP standard. Your key disable function is a useful feature. Mercedes also have it but the car being stolen by boosting its key signal in the Surrey police video was a Mercedes, so either the owner did not disable the key or disabling the key did not prevent it from being stolen.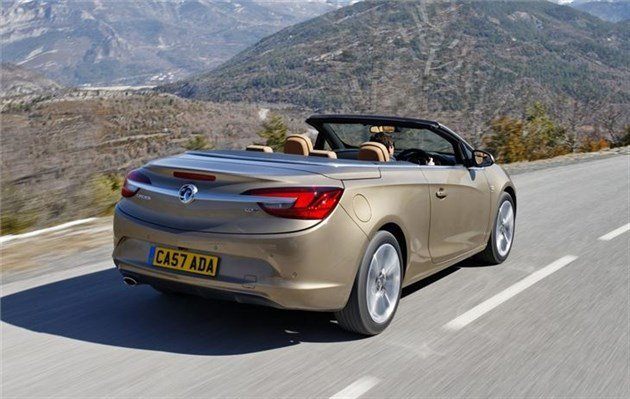 Fair weather car 
I want to buy a second-hand convertible for weekend leisure use only. I am mechanically hopeless. Could you recommend a suitable car? Budget £20k. Preferably something that will not depreciate too rapidly.
JH, via email
Best to leave it until we get a grim, rainy October or the snow starts to fall in November when no one will want a convertible. The choice is between a folding hard top BMW 4-Series convertible, or a soft top anything else. You could save a lot of money by going for an older, cheaper folding hard-top such as a Peugeot 308CC, Renault Megane CC, Volvo C70, VW Eos, Ford Focus CC. Or a newer, mid range soft-top convertible such as a Vauxhall/Opel Cascada. Or a smaller 4-seat soft top convertible such as an Audi A3 or BMW 2-Series or even a MINI convertible. Avoid Audi A5 soft-top convertibles because they have a serious leak problem.
Dark cetanic hills
I drive a 2010 LandRover Freelander 2 and, following the temporary closure of my local village garage for a refit, I filled up with diesel at the supermarket. Whilst driving up hills, the engine's limp home system kicked in and it felt like the engine was straining to get sufficient power from the fuel. This is the second time this has happened following a supermarket purchase but, to be fair, it only seems to happen when full and settles down once some diesel is used. What might be the actual problem be and would I be wise to avoid supermarket diesel wherever possible in future?
PH. via email
The problem is the inferior cetane number of the fuel and a lack of detergent additives in it. Avoid. Use only Super diesel. But also avoid paying more than £1.50 a litre for Super.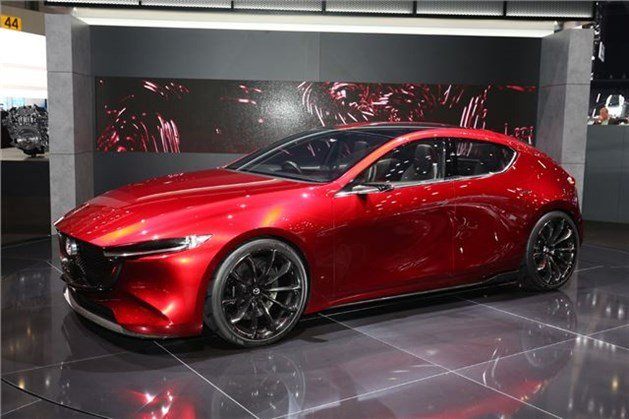 Un-Common Car
I am interested in the Mazda 6. And keen to buy a non-EU car. But I wonder when if ever there will be a new model rather than another facelift?

JS, via email
The next new Mazda will be the gorgeous new Mazda3 Skyactiv-X: /news/new-cars/2018-02/2019-mazda-3-skyactiv-x-revealed-and-driven/ Latest Mazda 6 tested last Wednesday: /road-tests/mazda/mazda-6-skyactiv-2018-road-test/
A sadder and a wiser man
I have a 2010 BMW 3-Series with 51,800 miles that I have owned for the past 5 years. Two and a half years ago I noticed clutch judder on pulling away in first gear. My garage told me that it was the dual mass flywheel that was the fault and I had the DMF and clutch replaced by my registered garage under extended warranty with Warranty Wise in September 2015. The mileage was 29,008. Since the replacement, the fault has returned in the last year or so, albeit intermittent, occurring two or three times a week on different days and separate times. I mentioned the recurring problem to the garage who fitted the DMF, etc. and they suggested I request a further repair under warranty, which I have put on hold. I approached a clutch specialist who said it must be the DMF and clutch and said they would charge around £1,000 to do the job. I have driven and owned a number of cars over the last 40 years and never experienced this before. The car has also had a timing chain recently replaced and the electric window mechanism replaced and has just had a recall for the heating and a/c blower plug connection replaced at no cost by BMW. I would appreciate any advice you can give to resolve the problem of clutch judder, or should I sell and move on? Clearly, reliability is vitally important in any similar sized car you might recommend.  
ER, via email
Timing chain problems with the N47 diesel engine are common, as is a whole buffet of other problems, but not clutches and DMFs: /carbycar/bmw/3-series-e90-2005/?section=good / Might be the way you are driving the car. Best to p/x it for something else with a petrol engine and a solid flywheel rather than a DMF. (Very impressed that Warranty Wise paid up promptly for a new DMF and clutch.)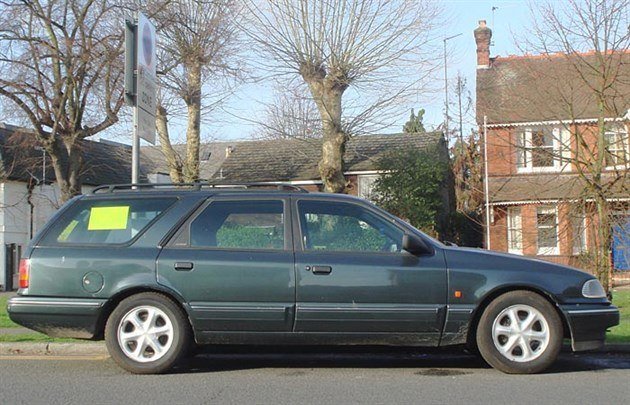 Suspension bridged
You might be able to help me solve a part problem with my Ford Scorpio Ultima 2.9 Cosworth estate. The part concerned is a rear shock absorber. I need a replacement, but am unable to locate the part anywhere. I have received a pair of replacement shock absorbers from a company in Germany, but will have to return them as they do not have the correct lower fitting. Would you have any ideas? I wonder if in the event of not being able to get a correct type of shock absorber, whether I can get the fittings on the car modified to fit a suitable type that is available. I look forward to your comments, and hopefully help with this problem.
MG, via email
All I can think of is that BBR might be able to help because they were heavily involved in racing Sierra Cosworths and later in restoring Sierra Cosworths. There are similarities between the Sierra and Scorpio rear suspension. This gets you to their website: http://www.bbrgti.com/about-bbr-gti/history/ The problem is that yours may be special gas dampers.
Click to Honest John's Motoring Agony Column 22-09-2018 Part 2
Comments
Author

Honest John
Latest