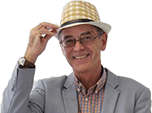 Honest John's Motoring Agony Column 08-09-2018 Part 1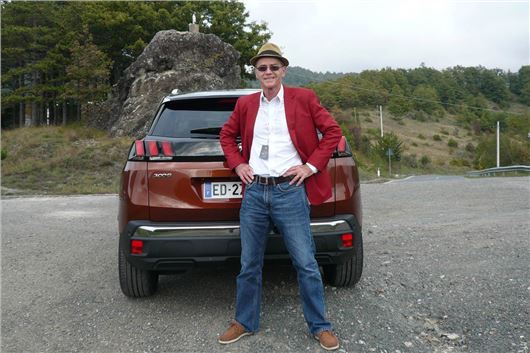 Published 07 September 2018
Today we examine a dodgy EC Directive, glimpse at things to come, treat an electric shock and in part two find changes under the bonnets of camper vans.
As usual, emails to Honest John should be addressed to: letters@honestjohn.co.uk  Please try to keep them as short as possible.
EC hot air
During the recent hot weather, the air conditioning of my 30-month old Nissan Qashqai failed to operate properly and appeared to circulate the outside ambient temperature from the ventilators. I reported this to the Nissan dealer in Cwmbran and arranged a repair that I expected to be covered by the 3-year warranty issued by a Nissan garage in Newport, Gwent. I was quoted £250 for a re-gas, which came as a shock. I questioned why that service was not covered under the warranty and I was told that it was the result of normal usage. Only if there was a leak on the system would the service be carried out under warranty. After reluctantly agreeing to the re-gas, should it be necessary, I was later informed that the air-con system contained only 116mg of gas whereas its capacity was 500mg. When the service was completed, I was informed that no leaks were found and the £250 charge would be made. My previous vehicles, all of which I have owned for periods of around 7 years each, have been Volkswagens and over 20 years I have never been troubled with any air-con problems. Is it reasonable to expect that over a 2 to 3 year period, 75% of the air-con gas should deteriorate or be consumed by normal usage? There is nothing to suggest this in the Nissan guidebook and neither was it drawn to my attention after the 2nd year service had been completed. Is the air-con problem that I have experienced with the Nissan peculiar to this make of vehicle?
MC, Newport, Gwent
This is because EC legislators 'Directed' car manufacturers to use refrigerant R1234YF instead of R134a. R1234YF is flammable, leak-prone via the seals, slightly less efficient and costs a lot more than R134a originally cost, but diminishing supplies of R134a have now increased its price to about the same. R1234yf is significantly more expensive because Honeywell has a worldwide monopoly on it. R1234yf also requires a slightly larger or more efficient condenser than R134a, a more robust leak-resistant evaporator and a new type of compressor PAG oil. So this has been a real EC stitch-up on the public, but obviously brilliant for Honeywell shareholders. Unfortunately, voting for Brexit doesn't stop this sort of thing because the EC has made it a pan-European standard. Only remaining in the EC and exposing and campaigning against EC Directives that benefit monopolies could accomplish that. See: http://www.ac4cars.co.uk/r1234yf.html /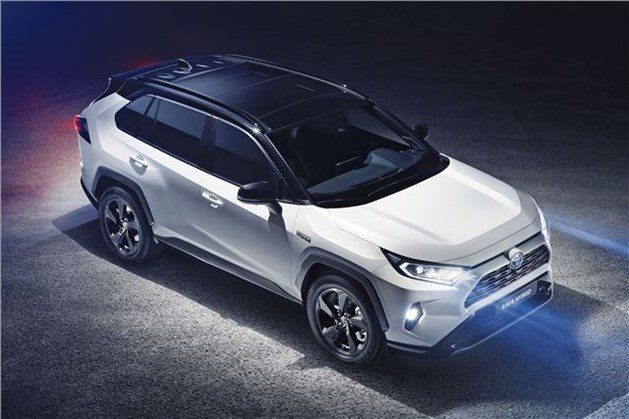 Thinking ahead
I have a 2011 Toyota RAV-4 2.2D 150HP, now with 73,000 miles on the clock. Throughout the period of ownership we have had a caravan and have towed it about 3,000 miles per year. The Toyota has been and still is wonderfully reliable. Though it is still going extremely well I feel it is time to replace it because I get concerned what we would do if we were travelling say through Poland and it went wrong. I feel it is time to change, however are very, very confused. What I should buy: petrol or diesel? My concern is not directly related to the pulling power differences but the future value. It appears that the Government is saying that there will be no more internal combustion vehicles on the road by 2030. Spend say £40,000 now and in 5 years time it will be worthless. I need a car that can tow a 1,500kg MTPLM caravan.  The car should have a minimum kerb weight of round 1,700kg and the power to tow. What fuel power should I buy? Hybrid would be excellent if it could tow. I do not know of any Hybrid that can tow?
EI, via email
The government is not saying that. It is saying that from 2040 all new vehicles registered must either be electric or electric hybrid. There is no way it could take 30,000,000 existing vehicles that aren't electric or hybrid off the road, though by 2040 that number will probably have shrunk to around 10,000,000. You have been fortunate with your RAV-4 so far. The next generation will be petrol or petrol hybrid only, coming in 2019, along with a hybrid of the new Honda C-RV that Honda says can tow 2,000kg, though 1,500kg is more realistic: /road-tests/honda/honda-cr-v-15-vtec-turbo-2018-road-test/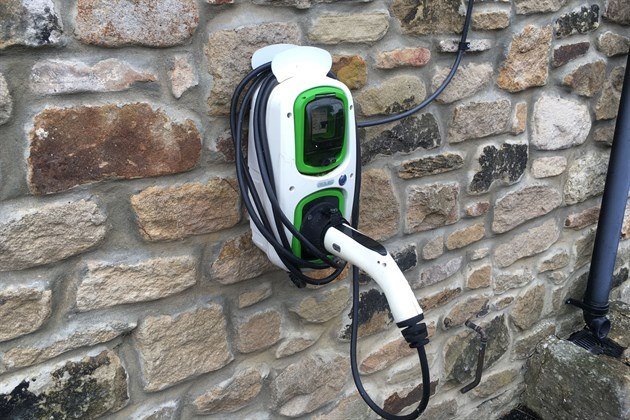 Socket and see
Our Chargemaster electric car charger intermittently fails. It recovers after isolating it for many hours, usually overnight. I have spoken to Chargemaster and they say there is nothing wrong with the unit. We have asked them to put this in writing but they have not replied. What should we do?
DR, Camberley, Surrey
The fault may be in the electricity supply to your house. You need to get an expert assessment of the situation and this is something I know nothing about. This website links to Chargemaster help and advice: https://chargemasterplc.com/help-and-advice/ This links to a forum post from someone who had the same problem, now fixed: https://www.speakev.com/threads/16a-polar-home-charger-not-working-now-solved.14313/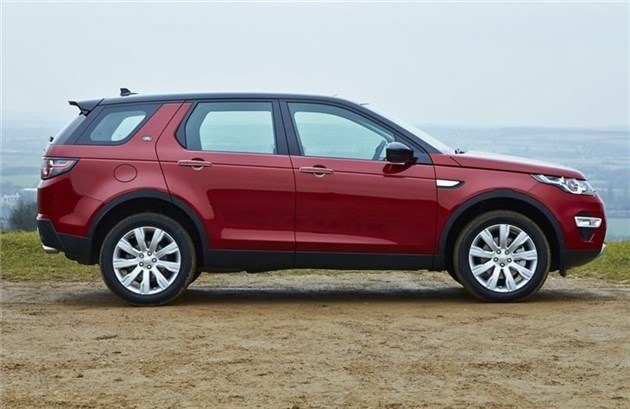 Totally sumped
I have a 19-month old LandRover Discovery Sport. I opted for the 150HP model, which is perfectly adequate. It required its first oil change at 12,000 miles, the second at 21,500, and now asks for another at 27,000.  Fortunately I took out the service pack for 3 years, but there must be something wrong with the engine. Most of my journeys are more than 50 miles, at about 70mph, unloaded, and I never turn off the engine from hot running, e.g. straight off the motorway. I have averaged 44.2mpg over its life so far, so am not thrashing it. At the first 21,000-mile service they carried out a software upgrade for the DPF. If it continues like this, do I have a case for claiming that the engine is not fit for purpose, having been sold with a claimed 21,000 service intervals? I would always change it at 10,000-12,000 miles anyway, but this is getting silly. I have never heard the DPF regenerating or smelled any diesel after switching off.
MvB, via email
21,000-mile oil service intervals were always ridiculous and would destroy an engine within 100,000 miles. Every engine needs an oil and filter change at least every 10,000 miles or every year. (Our most regularly used car gets one every 5,000 miles.) But the reason for your oil contamination issue must be that the DPF is located too far from the engine to passively regenerate so cannot ever work as effectively as a close-coupled DPF and has to 'actively' regenerate more frequently using 'post-injected' diesel to burn off the soot in the DPF. If you ever sense Intense heat under the car when you stop, this signifies 'active regeneration', so never switch off when it is happening because if you do the post-injected diesel will sink into the sump.
All-consuming interest
There have been lots of letters about manufacturers' quoted fuel consumption figures but my experience is slightly different. Living in the South of England, we recently undertook an extensive tour of Scotland and before we departed the fuel tank was topped up and the trip computer zeroed. During the tour I carefully recorded the fuel we purchased (almost 400 litres) until the final fill-up on our return home. My calculations provided an overall fuel consumption of 40.96 mpg for our 1.4T 140PS Astra. However, whilst the trip computer agreed with the 3500 plus miles covered it displayed an average fuel consumption of 43.9 mpg. This suggests that all the fuel consumption data displayed on vehicle computers are optimistic. Have other drivers observed similar discrepancies on other makes and models?
NH, via email
For 25 years in hundreds of cars I have been doing what you did on your trip. Yes, most car 'fuel computers' are 5%-10% optimistic in terms of recorded miles per gallon of fuel, and that's in addition to the odometer probably adding 2-3 miles for every 100.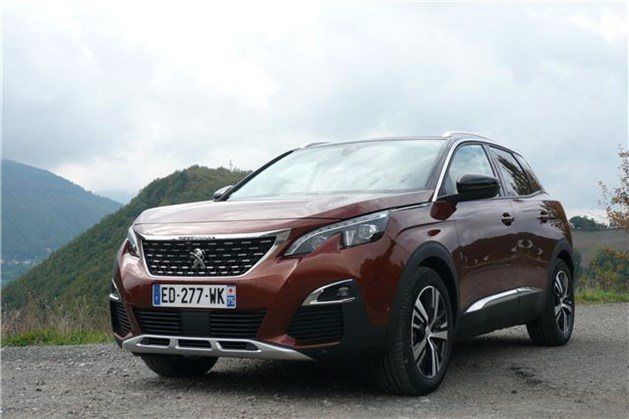 Yet again?
Since 2010 I have run 2 Skoda Yetis in succession, both 140TDI 4WDs. They have been good cars although a little firm and the seats are a bit hard. They have been reasonably reliable, although I did have to have a new Air Conditioning compressor and some sort of engine control unit on the first one. Luckily I had an extended warranty. The new Karoq seems to be a good car but it is generic and boring. You would never find it easily in an airport car park, unlike the Yeti. I really am warming to the Peugeot 3008 1.2 Turbo, but in the past French car reliability and build quality have always worried me. What's your advice?
JB, via email
I like the 3008. Very good. Grip Control works. Very distinctive. Very stylish and looking better the more I see on the roads. Test: /road-tests/peugeot/peugeot-3008-2017-road-test/ A 3008 1.2 Puretech 130 EAT8 will be my next car.
Pressure crooked
We purchased a new Honda Jazz 1.3iEX automatic last year and have experienced the tyre deflation warning being activated on several occasions. We have taken the car back to the dealer and they have not cured the problem. The car has low profile tyres. This must be a common problem as Honda Bognor has produced a video and our dealer a leaflet on re-setting the display. Have you any ideas on what is causing this?
LD, via email
They are quite sensitive, particularly when the high June/July temperatures raised the pressures in the tyres by up to 4PSI and increased any disparity. Just a matter of patience to sort it out.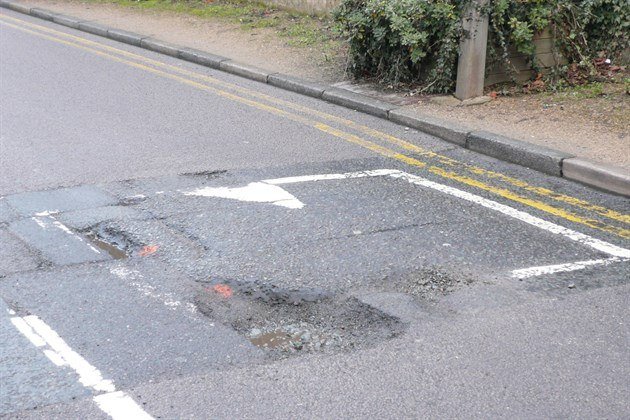 Getting the hump
Two weeks ago, four young men died and a girl was critically injured in a local crash where Police described the car as "travelling at speed". This was but one of many similar crashes involving young male drivers who are influenced by a culture of speed, seemingly "encouraged" by motor manufacturers. I don't need to describe the horror of the clear-up by the Emergency Services, the blood-stained twisted metal, the distorted bodies, the distress of the Police who have to inform their relatives, the anguish of their parents. In this week's column you deride councillors for installing speed bumps. Of course nobody likes them. They inconvenience us all, but those to blame are those who ignore posted speed limits feeling they have a unilateral right to drive as they chose regardless of the safety of others. It is they who owe your correspondent £420 and to every one of us who suffers. Apparently your solution to keeping to the speed limit is to allow vehicles to park on both sides of the road. Not only does this narrowing of the carriageway impede emergency vehicles but also obscures sight lines from side roads making egress difficult. Not a viable solution in most cases. I always thought speed control was by gears, brains and brakes. Perhaps responsible motoring journalists should be encouraging a culture of consideration for other road users, pedestrians and residents. Our roads are for universal public use. They are not a playground for motor sport.
BD, via email
Speed humps probably kill more people than the lives they are supposed to save. They directly kill motorcyclists and cyclists and elderly people who trip over them. They are utterly lethal when covered in snow, which cannot be ploughed from roads with speed humps. They destroy the sub-structures of the roads, creating even more danger and colossal inconvenience and expense. And they abrade the hidden inner shoulders of car tyres, leading to high-speed blowouts and death crashes elsewhere. This may well be what happened in the case you describe.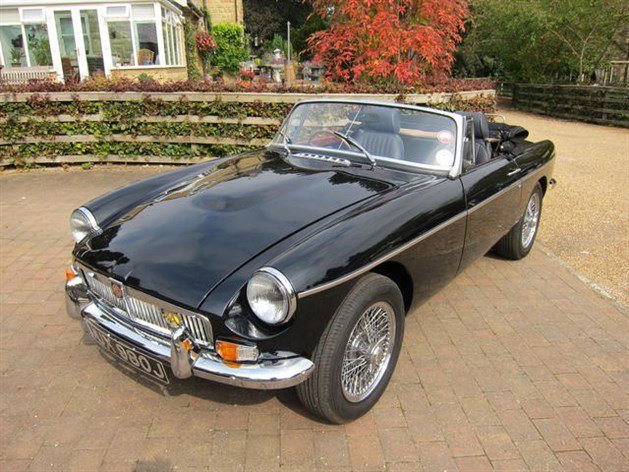 Summer funcar
I have for the past 13 years had two Porsche Boxters and recently a Mercedes SL350. In November last year l sold my Mercedes SL and bought a Land Rover Evoque to have more space for our drives down to Italy. l was 70 in August and still miss having a sports car l am thinking of buying either an MGB, MGC or a Mercedes 129 series SL or other. As l only want to spend circa £11k, what would you recommend? The car would only be used in summer months and occasionally in the winter and would be garaged when not in use. I would like a car that would ideally hold its price going forward.
AH, via email
For 1,000-mile trips to Italy I'd avoid an old British sportscar unless you don't mind filling the boot with tools and spare parts. An R129 probably makes the best sense, but these, too, have their quirks. Lots of electrical issues and a new transmission can set you back £3,500 plus. BMW Z3s are currently on the up, but look more like sportscars than drive like sports cars, especially if you are used to Boxsters. Just for bimbling about locally then no reason not to go for an MGB. Prices have come down quite a lot. Easier to fix an MGB than an R129. Another possibility is a late Alfa Spider. Or maybe a FIAT Barchetta.
Black to the future
My wife has decided to give up driving and we are now looking to sell her May 2009 Toyota Aygo Black, which we have owned since new.  It has a full service history, current MOT and only 18,000 miles on the clock. It has some minor bodywork damage: scuffs and scratches and a small dent in one of the sills. My question is, should I get the bodywork repaired before trying to sell it in the hope that it would be more attractive to a buyer, or just sell it as it is? Could you give me an idea of its value and the best way to sell it? Should I advertise it or use a car buying site?
DP, via email
Not worth patching it up because it's only worth about £2,000 tops. A buyer intending to use a shopping car like this might see the scratches as a bargaining tool because he/she knows that he/she will inflict a few, so no point in buying an immaculate car. A cheap way of selling cheap cars can be a photo ad in a local newsagent's window.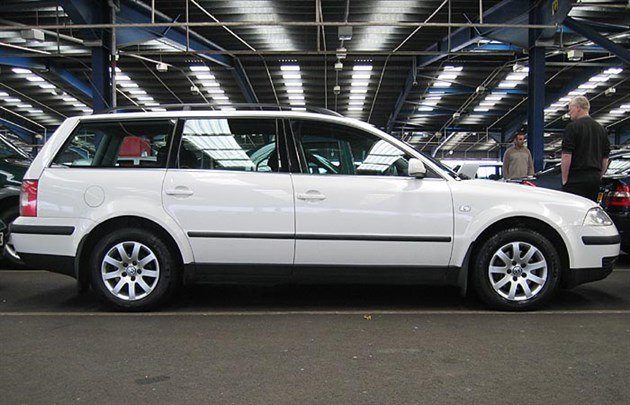 Famous Five
I have owned my 1999T VW Passat VR5 estate since 2000 and have done 83,000 miles. Given its excellent condition and reliability, common sense tells me I should run it until it fails. Unfortunately, common sense has (temporarily?) deserted me and I find myself having to part with it. Webuyanycar offered £50, less the admin fee so I am aware of what the market thinks of the car, but, given its rarity (I have seen only two other VR5 Estates since I bought it) is it likely to appeal to anyone, VW enthusiast or whoever?
SB, Kingswinford
You could try advertising in the Club GTI Classifieds: https://www.clubgti.com/forums/index.php / Might appeal to someone as a race car tug, or just as a general, practical runabout.
Gripping yearn
After years of satisfied motoring in my Subaru Impreza I need a smaller 4-wheel drive motor (they don't make one). I seem to recall that you mentioned some time ago that the alternative "4 wheel" drive/traction-control systems when compared with Subaru's all-wheel system have drawbacks to be avoided. I would appreciate your advice please. (I'm not after an economically priced vehicle. I'd be happy to pay for the best available).
AS, Altrincham
The advantage of automatic 4WD is surer steering and handling on corners. The disadvantages are that all tyres have to be kept within a wear disparity of 3mm and that most systems require a centre clutch oil change every 3 years or 38,000 miles. There's a cute and boxy new off-road 4WD Suzuki Jimny on the way if that appeals, a Suzuki Ignis 4WD; a FIAT Panda 4WD and Panda Cross; or you could go for a front wheel drive Peugeot or Citroen with 'Grip Control' and 'all weather' tyres that are actually more effective in snow than a 4WD on standard tyres.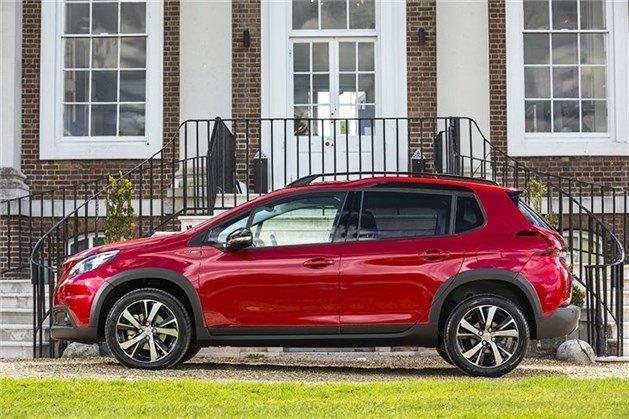 Expectation quashed 
My wife and I have owned Datsun/Nissan cars for the past forty years, because of their reliability. But my 2016 Qashqai 1.2 DiG-T Tekna has been a disaster. It has been returned twice for front sensor faults, the turbocharger disintegrated and was replaced; at its two-year service there was found to be no oil in the engine, so it was recalled after three months. Then, on a bright summer's day, the battery drained, and had to be replaced. And on its recall the oil had to be topped up again, and the timing chain replaced. After so many years driving one brand, our knowledge is narrow. Could you recommend a similar sized car as a replacement that is reliable?

JF, via email
Best, a Peugeot 2008 1.2 Puretech 130 with Grip Control. As yet no tidal wave of problems with this engine that has been on the go since 2012. Or a Honda HR-V. Or a Toyota C-HR.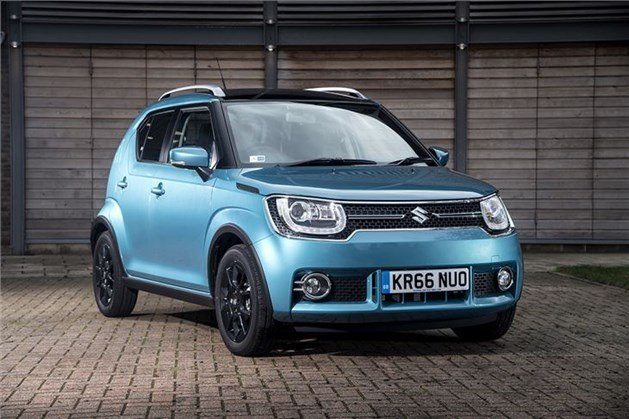 Honey, I shrunk the car
We are very fond of our WagonR but after 15 years good service we are thinking we should make a change. We can find nothing similar in shape (it fits neatly into our awkward shaped garage) and wonder if it would be wise to try and find the same model with low mileage, or would spare parts be a problem now? Is there anything of similar size out there please?

PD, via email
The successor to the Wagon R + was the Suzuki Splash (and its clone, the Vauxhall Agila). Sales ended in 2014, but plenty of them around. 1.0, 1.2, 1.2 auto and 1.3 diesel. This is replaced by the Suzuki Ignis that we like very much: /carbycar/suzuki/ignis-2017/ Closest and recent match of the smaller Wagon R was the Perodua Kenari, but this is not recommended.
Broken rules
You recently published a list of laws of which many motorists are unaware. You omitted one that I have yet to discover anybody knows about. Some years ago a colleague overtook a car, which, without signalling, turned right from a main road into a country lane and precipitated an accident. The police attended and, failing to read their body language, he insisted they prosecute - and was convicted of driving without due care and attention. The normal short white central lines had been replaced by the longer broken ones that we all see regularly near junctions. Apparently if you're on the wrong side of them any ensuing accident is deemed to be your fault.
RS, Hartlebury
Now that is a surprise. Because Rule 127 of The Highway Code expressly states: "A broken white line. This marks the centre of the road. When this line lengthens and the gaps shorten, it means there is a hazard ahead. Do not cross it unless you can see the road is clear and wish to overtake or turn off." So your colleague could have appealed.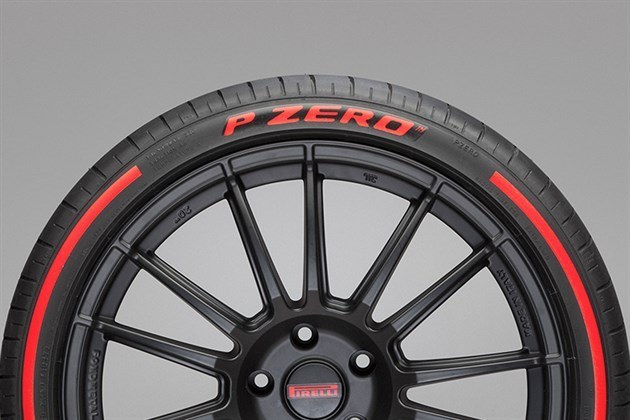 Battle of the bulge
I have a BMW 750i, with Goodyear 245/40 R20 99Y runflat tyres, within tread spec. Last year I was advised by the garage to change a front tyre due to a sidewall bulge. This year the MoT flagged up that the other front tyre has a sidewall bulge and needs "urgent attention". In both cases the bulge was not very obvious. Can you please advise if this is probably normal pothole damage and is a tyre change always essential for this type of damage? If the car is parked for two months in one spot, would you expect that to contribute to the damage? The car is generally driven in a conservative manner.
MB, via email 
Will be pothole or kerbing damage. 40 profiles are vulnerable. If you replace with Pirelli P Zeros they have a ridge around the tyre to protect the sidewalls and the wheel rims against kerbing damage.
Driveway drains
My car is a 2008/58 SEAT Ibiza 1.4 SE 1.4, five door. Over the past couple of years I have had trouble with the battery draining. At first I thought it was the cold winter weather doing this. However, it has now happened twice in the recent heat wave when the car has sat on my driveway for 3 days or more. I go to start the car and there is no battery life. Low battery flashes on the radio and the car will not turn over. I have had various mechanics, a local garage that specialises in SEAT and a mobile mechanic who suggested changing the battery. I did change the battery in February. However, since this it has not started twice after re-charging the battery and the car standing on the drive for a few days. I have been able to find a few forums that also show this problem with the same/similar car. They have found that there is a computer software update that the car needs. I wonder if you could help me with this issue and if the car does need a software update? Or anything else?

SN, via email
Yes, this is a recognised problem and a SEAT dealer can perform an ECU software update: /carbycar/seat/ibiza-iv-2008/?section=good / Might not be free, though. Another possibility is that the 'see you out' interior light dimmer switch remains live after the light goes out. Simple check for this is to turn the interior light off completely so it does not come on when you open a door.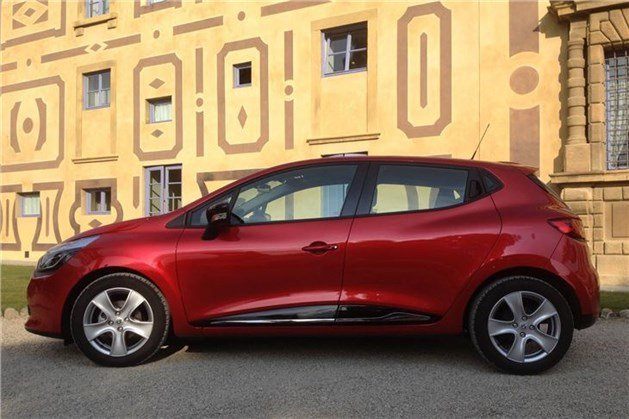 Clio pater
Our granddaughter who will be 21 in October has been saving for her own car since she passed her test at 17. She is very taken with the current shape Renault Clio and hoping to pick up a good used example at the change of registration in a few weeks. Is this a sensible choice? Or is there any other similar sized and looking car that she should consider?  Any advice you can offer would be appreciated.

IM, via email
Very good looking cars. Tight choice of engines at first: only a 1.5 diesel or a 900cc 3-cylinder turbo petrol. The petrol makes the most sense: /carbycar/renault/clio-iv-2013/
Key hole surgery
I have a 2015/64 petrol Ford Focus that has done 24,860 miles in just over three years. I now get a message when starting up: "Key Battery Low, Replace Soon". This is presumably a car-generated message as it applies to either of our 2 keys, one of which is hardly ever used. I have spoken to my dealer asking whether the battery can be replaced by Timpson's or Halfords (as it's 50 miles round trip) and they recommend making the journey to them to do this (the charge is £4 each). Do you have any thoughts on this?
AH, via email
Of course Timpsons can do it. But it has to be done very quickly, within 10 seconds of the old battery being removed, or the keys will lose their codes. Nevertheless £4 each is fair enough. And the 50 mile round trip will do the car a bit of good.
7 year itch
7 years ago, you recommended a Hyundai i10 for my first car, and I've loved it. However, now I'm thinking of upgrading to a car that is a bit sturdier and smoother for motorway driving, which makes up at least two thirds of my modest 7,000 miles a year. The rest of my driving is around London, so a car that isn't too wide (for parking), and is strong on fuel efficiency and running costs, are important. As before I would like to buy a second-hand car for best value, but I have no idea where to start looking or what budget is sensible! Many thanks in advance for your advice,
JG, via email
A Suzuki Swift 1.0T Boosterjet mild hybrid is good and very economical, but may be too new. Suzuki Baleno 1.0T Boosterjets go back another year. If sticking with Hyundai/KIA, for the warranties, the KIA Rio 1.0TGDI (petrol) is a lot better than the dull but worthy 1.4.
Click to Honest John's Motoring Agony column 08-09-2018 Part 2
Comments
Author

Honest John
Latest