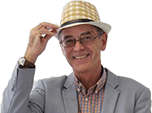 Honest John's Motoring Agony column 08-09-2018 Part 2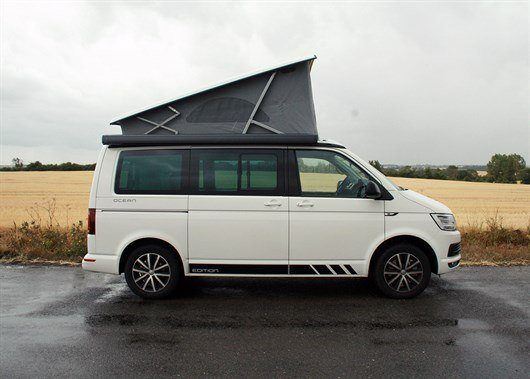 Published 07 September 2018
Click back to Honest John's Motoring Agonies 08-09-2018 Part 1
Glamper van 
I am struggling to get an independent and informed view of the future of diesel powered camper-vans. I am retired, divorced and my children are at an age where time available is spent with their own families. This has focused my planning for how I might spend significant periods of my future leisure time, essentially with thoughts around domestic touring and visiting. I have considered the smaller camper van configuration, as the manageable proportions would provide the flexibility to encourage even short visits to friends scattered around the UK and eliminate the requirement for formal accommodation; I also have a small dog to consider. My research has settled on the Mercedes 'Marco Polo' 250 V-Class, which provides a refined level of touring comfort. However, from what I can gather, restrictions on diesel vehicles being driven into city-centres are imminent and an outright enforced scrappage scheme will likely follow within 10 - 12 years. Because these vehicles are only available with a diesel power-train, coming legislation ensures that there is built-in redundancy significantly earlier than the realistic life of the vehicle. A purchase would require a basic investment approaching £60k. I had considered providing a £25k deposit and looking to finance the balance of £35k with Mercedes-Benz Finance. Feedback on this would indicate an additional £10k in interest across a three year term. Confronted with this significant total outlay of £70k to buy over a period of three years, I struggle to see how any logical case can be made for the purchase of this type of vehicle (new or recent second-hand) when viewing the depreciation to a relative zero value over approximately 10 years. While this level of depreciation may be sustainable on commercial vehicles sold with diesel engines (with the support of the company tax system) I am unable to find any rational advice on how the purchasing of these leisure vehicles can still be justified and what might be a future-proofed alternative. My plans remain on hold and your independent perspective on this dilemma would be truly helpful.
KJ, Milton Keynes
Any new diesel vehicle bought after 1st September 2018 has to conform to EU6d TEMP / WLTP, so is in no danger of being banned during its effective lifetime. But, while the MB Marco Polo is a very nice vehicle, you don't have to go diesel. VW does its T6 California camper with a 2.0TSI petrol motor and its best DQ500 7-speed wet clutch DSG transmission (or 6 speed manual), and the T6 California is a slightly more wieldy size than the V-Class Marco Polo.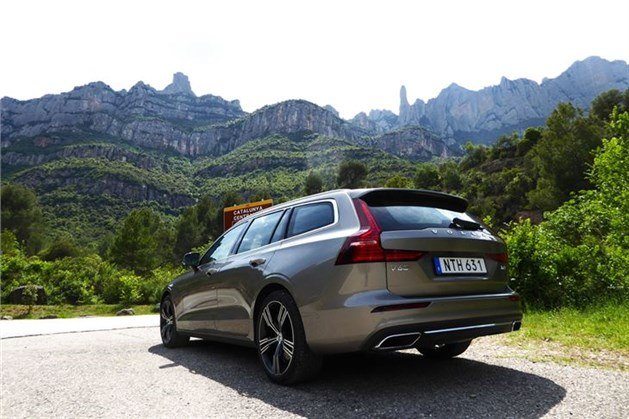 Swede smell of success
I have a SAAB 9-3 TTid Sports Wagon that was one of the last made. It has done 80,000 miles and given very little trouble, averaging about 12,000 miles a year. I have followed your advice and filled up with superdiesel. The car gets very mixed use: a number of short journeys, plus round trips of about 60 miles + to visit family, friends, etc. With my wife and I being retired, we travel on holiday in the UK and go abroad at least once or twice a year, having driven down to Tuscany, The Dolomites and Northern Spain. We take our dog, which is a Golden Retriever, now quite elderly. We believe this will be our last dog, as we both find walking long distances difficult, so it would not be fair to have a young dog. At the moment, our dog can easily get into the back of the SAAB and it would not be difficult to help her in when the time comes. I also find loading luggage into the SAAB relatively easy. Many SUVs seem to have a lip that you have to struggle to load luggage over and the dog would need a ramp that takes up space. Manufacturers seem to concentrate on producing SUVs rather than estates due to market demand. I had hoped Jaguar might have launched an estate version of the XE. Their XF estate and SUVs are too big for me. Do you have any suggestions for either an estate or medium size SUV with a reasonable amount of luggage space, that is comfortable for long journeys and good on motorways and also on country lanes? I have an aversion to a vehicle connected with VW due to the dieselgate saga. Should I buy a diesel or petrol?
MS, via email 
Petrol probably best. The new Volvo V60 might be right up your street: /road-tests/volvo/volvo-v60-d4-2018-road-test/ Alternatively, smaller than a Jaguar E-Pace I liked the new Volvo XC40 T5: /road-tests/volvo/volvo-xc40-t5-2018-road-test/ Expensive, but they also do a T3 and T4. Lower down the scale, a Peugeot 2008 1.2 Puretech 130 (or 110 EAT6): /road-tests/peugeot/peugeot-2008-puretech-110-eat6-2016-road-test/ And cheapy cheap, but well equipped, economical and to EU6d TEMP / WLTP, the new Dacia Duster: /road-tests/dacia/dacia-duster-2018-road-test/
Rights and wrongs
I wonder if you could give me your opinion in a car I just purchased via eBay. He gave a description of it that said it drove fine with just a knock from the rear. He is a dealer from Huddersfield and at no time did he mention that it was a Trade Sale (whatever that means). Do I have any come back on him if something else is wrong with the car?
NB, via email
It's only a 'Trade Sale' if the car was sold for a trade price, allowing you a reasonable margin of profit on re-sale. If it wasn't, the dealer is bound by all current consumer legislation and case law: /faq/consumer-rights/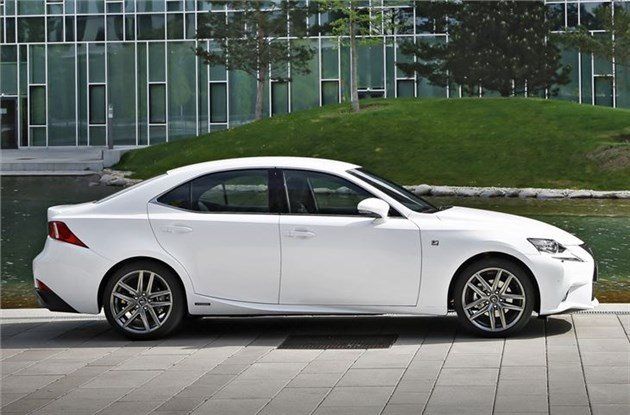 Pain in Spain
In March I bought a four-year old Lexus IS300h with 41,000 miles recorded. I have since driven 3,000 miles in it; most of this distance has been nearly 2,000 miles in Spain. We drove an untroubled 800 miles over 2 days then, within 15 miles of our destination, stopped for shopping, which took about 1 hour. When we returned to the car it refused to start. All systems had failed and the message on the instrument panel showed the hybrid battery was the reason. 15 minutes later we were grateful that it started. The car wasn't used again for a week. We were worried about over-using energy on the return trip so didn't use the air conditioning. The journey involved several road tunnels and in one the lights failed but came on in the next tunnel. We had a delayed boarding on the Ferry in Santander after waiting several hours. Inching forward in the boarding queue we received a message that the battery was again very low and for 30 minutes we were worried we might not get aboard without help. The door mirrors failed to fold in and out twice on other days so I left them out. Back in Britain we completed our journey home without problems but with anxiety. I'm taking the car in for testing next week and I would welcome advice on what help I should expect from my dealer. The car is 4 months into a year's warranty. Am I within my rights to expect a replacement hybrid battery, even if the garage's diagnostic equipment shows the battery is working normally? If the dealer refuses to do this, what other course is open to me. I ruefully regret trading in my 20 year old Volvo 740 that gave me reliable touring all over Europe.
DC, North Ferriby
This is only the 2nd problem ever reported with any Lexus IS from 2013 on, and the first with an IS300h. If the fault is with the hybrid battery then yes, you are entitled to a new hybrid battery or for the dealer to buy the car back for its current market value after your 3,000 miles in it. The problem might be a corrupted signal. Or might actually be the 12-volt battery, not the hybrid battery.
Histri-tronics
You have replied to me before stating the chances of going to court to win the cost against VW for the whole new Mechatronics Module is unlikely. That is fair enough. If I pay to have it repaired, should the new Mechatronics unit be given a 12 or 24 month warranty in your opinion, and is it a fault that occurs again in a couple of years? Apart from this I generally like VWs and Audis. I might get it repaired and then trade it in. Having had this problem occur, which is a first ever, its made me think much more about autoboxes. Is the Mechatronics problem something that crops up on a certain age DSG box, for example 2009 to say 2014, or does it occur on later models as well? I am thinking whether to get a newer VW Polo or Golf, 2014 or later, or another make of automatic car. I am seeking a small car like a Polo. Any suggestions on makes that have few problems with auto boxes?
NM, via email
VAGs Mechatronics problem is largely confined to the lightweight DQ200 7-speed dry clutch DSG fitted with smaller engines. All the other DSGs are wet clutch, requiring fresh fluid every 3 years or every 38,000 miles and are generally almost as reliable as good torque converter transmissions. Ford has dropped its dry clutch Powershifts in the Fiesta and Focus and replaced them with 6-speed and 8-speed torque converters in the new Fiesta and Focus. I've heard a rumour that the DQ200 is better from 2016, but that might only be because it is newer. Can't tell you what warranty you will get for an independent rebuild. Talk to a member of http://www.fedauto.co.uk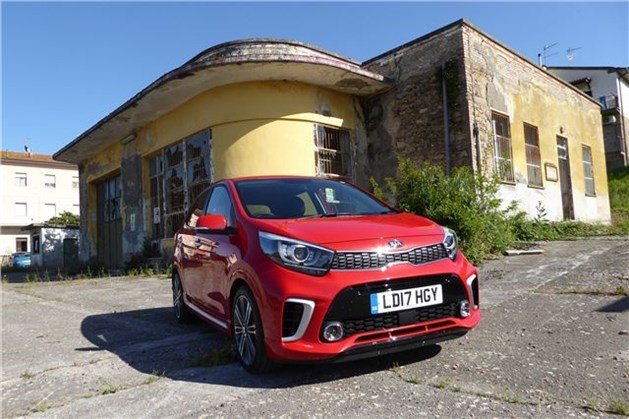 Automatic rejection
In today's answers you recommend the KIA Picanto or Hyundai i10 automatic rather than the Skoda Citigo. How does the VW Up automatic compare with your recommendations in this category?
BC, via email
Same hopeless automated manual as the Citigo and Mii. Same car. Same short 3 year manufacturer warranty compared to 7 years for the KIA and 5 years for the Hyundai.
Little belters 
I have an Alfa Guilietta 1.4 petrol TB, which is 5 years old and 29k miles and my wife's FIAT 500 is 8 years old and only 23k miles. Is a cambelt change indicated by mileage or age of car.
DH, Hartlebury, Worcs
We say 5 years or 60k miles whichever comes first: Belt, tensioner, waterpump and alternator belt. About £500 for the Alfa and £400 for the FIAT. But if the 500 is a TwinAir or a diesel, no problem. They are chain cam.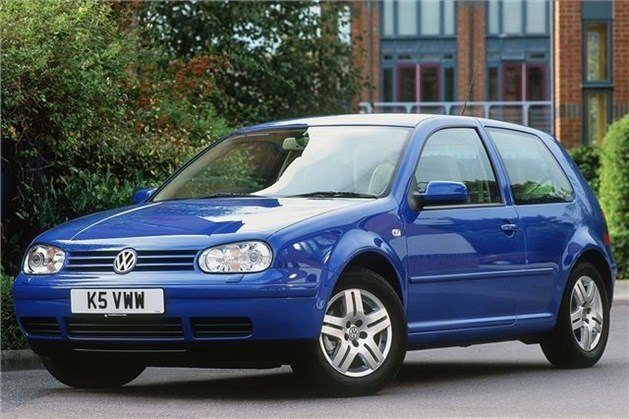 20's plenty?
I bought a new Golf 1.6SE in 1999, and the next MoT is due in November. My car has been very reliable and has been regularly maintained by the local VW garage. However, after 110,000 miles there are a few body creaks and squeaks beginning to sound louder now, specially on uneven roads. The engine, body and the interior are still in excellent condition. If the car requires expensive work at the next MoT, should I consider spending the money on repairs or buy a new car? If I go for a new car, which of the following should I opt for? (My annual mileage is likely to be less than 5,000.): VW Polo; Skoda Fabia; SEAT Ibiza?
DP, via email
The car is now 19 years old, so when did it last get a new timing belt? That, together with tensioner, waterpump and a fresh alternator pump will set you back around £500, plus the costs of anything else such as service, brakes, tyres. Probably time to move on. You're obviously a VAG fan. I get a constant battering from readers whose VAG cars have not lived up to expectations but rarely hear from those whose have. You can get an update of the performance of all past and present models here: http://www.honestjohn.co.uk/carbycar  / The Polo and Ibiza are the newest, most up to date models on your list. The 1.0TSI engines are more than adequate.
Will I be taking a Disc?
I bought a LR Discovery Sport diesel HSE after the dealer said the DPF with the new Ingenium engine would not be a problem with my expected low mileage. Whilst I've had no real trouble, I get dashboard messages to have a run at 50mph for 30 minutes to clear it. I need an SUV or easy entry large car to carry a mobility scooter and as this will be my last car I want some luxury. I am finding it difficult to choose between another Discovery Sport HSE, this time Petrol (not available early last year), or a Lexus RX Hybrid. I have also looked at a Jaguar F-Pace but the rear seats do not slide forward like the other two. 
Please can you offer any advice?

CS, via email
Definitely go for a petrol engine this time round. The Disco Sport might be ideal. We just don't know yet. The Lexus RX is solid, but more expensive. Lexus NX not as good. A new Honda CR-V arrives this month: /road-tests/honda/honda-cr-v-15-vtec-turbo-2018-road-test/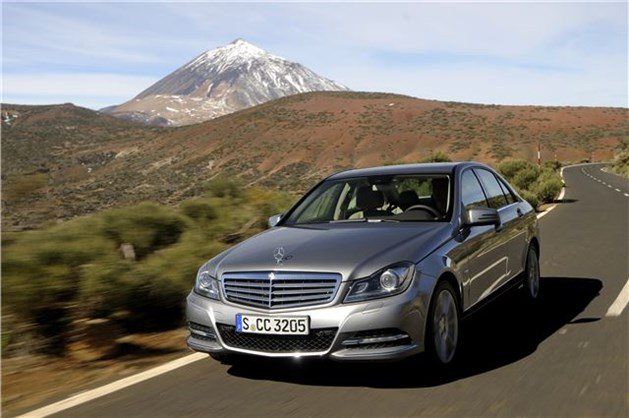 Leak prospects
I have a 2010 Mercedes-Benz C180 with 38,000 miles. The dealer says: Turbo return line leaking oil, Turbo Intake pipe leaking oil, Rear Main Oil Seal leaking. I would be grateful if you could please let me know if this is serious? I have been quoted around £3,000 to repair the rear oil seal leak, etc. The car is now worth about £5,000. Is it worth repairing and keeping it for another say 5 years?
RH, via email
The turbo bearing oil pipe and oil return pipes need replacing but this is a comparatively minor job. The rear main oil seal is a big job: engine or transmission out. I think you're looking at £2,000 of work by an independent rather than a Mercedes dealer.
Asking for a raise
I have a Volvo V70 diesel estate, which has suited us well but which my wife now finds difficult to get in and out of. We need a car with higher seats and also want to go back to petrol. We were thinking of a second-hand Volvo XC60, but cannot find a petrol version. What would you suggest?
DW, via email
The change back to petrol in a big way only happened a year or so ago, so there is now a good choice (despite long waiting lists): Volvo XC40 T3, T4, T5; LandRover Discovery Sport Si5, Nissan Qashqai and X-Trail 1.6DIGT, etc. You could go for a Honda CR-V 2.0iVTEC, Toyota RAV-4 2.5 Hybrid, Mitsubishi Outlander PHEV, Ford Kuga 1.5 Ecoboost, VW Tiguan 2.0TSI, SEAT Ateca 1.4TSI, Suzuki Vitara S 1.4T Boosterjet.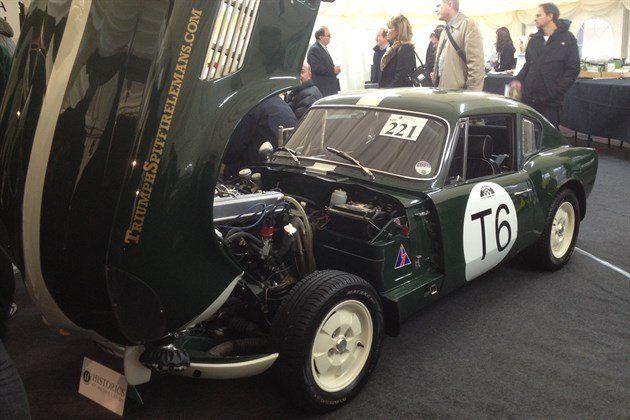 Locked out
A friend has a locked classic Triumph GT6 in a separate garage. Sadly, his home was destroyed in a fire along with all paperwork and car keys. Any ideas on how to get new keys to open it/start it up? In order to obtain fresh paperwork, it requires matching number plate, engine number, etc. The chassis number was apparently on its own attached plate that has fallen off. Any idea how to get the chassis number please?
TP, via email
Your best bet is the Triumph Sports Six Club, that may have original factory records: https://www.tssc.org.uk/tssc/index.asp / You can get basic information about the car here, but not its VIN: https://www.gov.uk/get-vehicle-information-from-dvla
Overkill?
Could I please have your opinion on whether I should buy a year old Mitsubishi Shogun SG5 for £32,000? My wife travels about 1,200 miles a month. What other options could you advise for this size of vehicle?
SR, via email
This is what comes up on our price search: /used-prices/Mitsubishi/Shogun/2017/ But why a Shogun? Does she tow a horsebox or a caravan? Shoguns are excellent trailer tugs but not particularly pleasant as a daily driver. A Renault Koleos 2.0 diesel, for example, is a nicer, more comfortable, more economical, yet still substantial vehicle. Or a Mitsubishi Outlander PHEV.
Click back to Honest John's Motoring Agonies 08-09-2018 Part 1
Comments
Author

Honest John
Latest