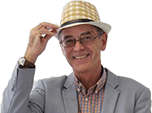 Honest John's Motoring Agony Column 01-09-2018 Part 2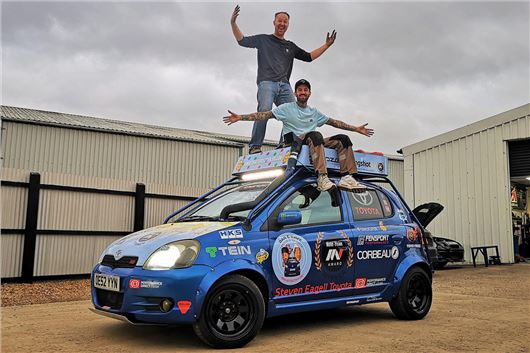 Published 31 August 2018
Click back to Honest John's Motoring Agonies 01-09-2018 Part 1
Grand little cars
I have only about £1,000 to spend on a used runabout car. Can you recommend what I should be looking at please?
SP, via email
You'll stand your best chance with a 1999-2005 Toyota Yaris. The one in the photo is currently being driven 12,500 miles overland to Japan by Dan Handley and Dave Brooks of Fennsport raising money for Children in Need.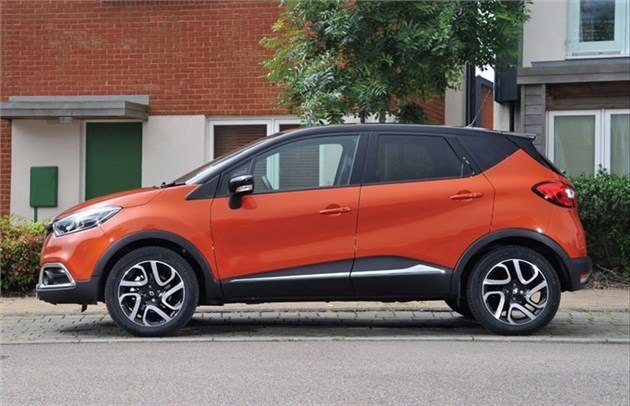 Captur her heart
I've emailed you before, but I've recently decided to up the budget by a small amount for a car and thought I'd ask again. I have a 2007 plate Renault Scenic. It's been great, but it is 11 years old and things are beginning to go wrong. I have around £8k for a second-hand car (although I'd rather spend a little less). It needs to accommodate a family of 4. We use our current car mainly for short runs with the odd lengthier trip, meaning a petrol makes most sense. Practicality and reliability are more important than fun, etc. I like the Dacia Logan MCV and Skoda Roomster, both cars that the wife dislikes (especially the Logan – she won't even consider it). She'd prefer an Insignia or Astra estate.
MH, via email
Not a lot of used Logan MCVs about (owners hang on to them). No new Roomsters since 2015, so they are well within budget. I guess the wife doesn't want to be seen in something others might consider a 'special needs' vehicle and that also puts Berlingos, Partners, Doblos, Kangoos out of the picture. The most versatile and practical small car is the Honda Jazz with both flat folding and upward folding rear seats. They are brilliant. We have one. KIA Vengas and Hyundai ix20s are quire good too. You could also consider a Renault Captur. She'll like that.
Guillotined
Would you please give me your thoughts on this frightening incident with our hire car last week in Spain. Hopefully, no lasting injury except for very nasty bruising. Recently we had a brand new Toyota Yaris Hybrid as a hire car. I used the driver's controls to close all the car windows not noticing that my wife's arm was out of her window. The window closed and trapped her arm. The window did not respond to opening with the car controls and my wife was screaming with pain and fear. I got out the car and tried unsuccessfully to pull the window down with my hands. As the minutes passed people came to help because of the sound of her distress. After about 10 minutes four men together were unable to use the car controls or brute force to open the window and  so it was decided to break the glass to free her. Have you ever heard of a situation like this? Would this be a fault with the car design or is there a standard technique for releasing an electrically operated window?
IN, Barnard Castle
I had a reply from Toyota and it's something I should have thought of myself. In your panic to open the window, you probably pressed the childproof window isolator switch that prevented the window motor from working at all. This would be quite easily done. The UK head of PR for Toyota UK is only UK, he had never heard of the anti-trap not working, but the responsibility at the local level is with the rental company in Spain.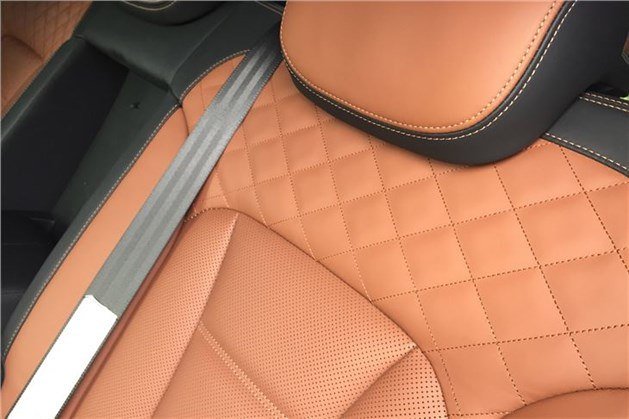 Luxury for less
Which 5-door SUVs under about £40,000 have the most luxurious interiors? 
ERD, via email
It may surprise you, but the top model SsangYong Rexton G4 with pleated Nappa leather. Like a Bentley Bentayga. See: /road-tests/ssangyong/ssangyong-rexton-g4-2017-road-test/
Power to the people-carrier 
My Peugeot 5008 1.6HDI has suddenly lost all power four times at high speed and I had to replace three injectors. The breakdowns have cost me almost £5,000 and placed my wife and myself in life threatening situations. Peugeot are avoiding any responsibility for a 75% failure in a major component in a car that had only done 18,000 in three years and six months. We are 75 and 77 and have been placed in great danger in the UK and Spain because we have used non-Peugeot dealers and will have to pay Peugeot to find out why this problem occurred. Do we have to wait for a fatality before Peugeot faces its responsibilities? What can I do John?
NM, via email
Injector failure is quite common with the 1.6 PSA/Ford 8 valve 115PS engine in everything: Focus, C-Max, Mondeo, 308, 508, 3008, C4, C5, Picasso, Mazda 3, Mazda 5, Volvo V50, Volvo C30. Unfortunately if garages other than Peugeot/Citroen dealers have worked on the car, then what they have done and what they have charged you is nor Peugeot's responsibility.
Towing hitch
Last February we traded our diesel BMW 3-Series Touring for a 2016 petrol model. We needed our towbar switched from one to the other, but, as it was not a BMW towbar (though it was a Brink BMW specific one), the dealer said that they could not carry out the switch. However, the salesman said that he had a contact who could carry out the work, and went ahead and arranged for them to do it on the dealer's premises on the day of the exchange. We gave the salesman a cheque made out to the towbar fitting company he had recommended, and a cheque for the balance of the purchase cost for the new car. At the end of May all of the car sounds (satnav, radio, front and rear sensors, phone etc.) failed. We took it to our local BMW dealer who advised the amplifier under the boot floor had failed as a result of water ingress through a badly fitted grommet round the towbar wiring loom, and that this was as a result of fitting a non-BMW towbar, thereby precluding a warranty claim. We contacted the original selling BMW dealer who inspected it and told us we would have to pay for the repairs. We pointed out that they acted as agent in the towbar transaction, that it was fitted on their premises, that we had no contact with the towbar specialist and that at no time were we warned that this could prevent any warranty claim arising from the towbar. After lengthy discussion they offered to contribute to the cost, down from about £1,300 to £690 as a gesture, and in full and final settlement. We decided to tell them to go ahead as we had no option, but believe that they should be 100% liable for the repairs.
KS, Holbeach, Lincs
You should never have transferred the non-BMW Type Approved towbar from one car to another. You seem to have made a private deal with the salesman, not the dealership, so it's between you and him, not you and the dealership.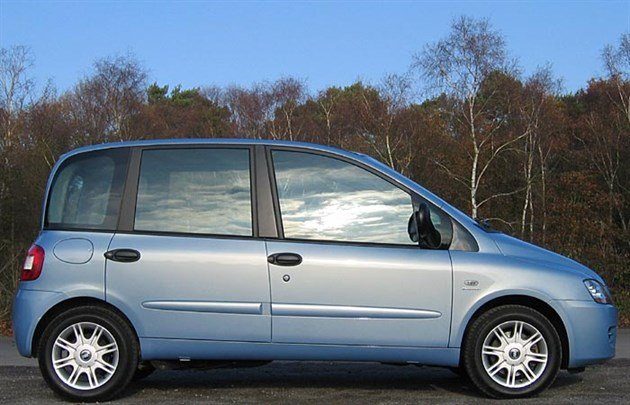 Multipla choice question
I have recently bought a very low-mileage 2010 FIAT Multipla Wheelchair Accessible Vehicle to accommodate my wife in her wheelchair. When the time comes to change the tyres I intend to buy Michelins. What are the relative merits of Michelin Energy Savers as against Michelin Cross Climates? And which will improve the ride comfort most? The car sits on 185/65 R15 88H Firestones at the moment which seem a bit harsh and are quite noisy.
IC, via email
Energy Savers are low rolling resistance and actually give quite a hard ride. For comfort you'll be much better off on Cross Climates and hugely better off if it ever snows again.
Speeds of discontent
We live in a village just off the A44 that has a 30 mph speed limit. We have a big problem of speeding traffic past our local school. Large lorries are the worst. The OCC Highways says there need to be incidents before they will install a camera. This seems madness to me. How many kids need to die first? There is talk in the village of having volunteers with a hand-held camera, which again seems to be sticking plaster. Is it possible for us to install our own camera? If so, how do we go about it and how much would it cost?

JD, via email
No. Not allowed to do that on the public highway. You can erect your own fake cameras in your front gardens as long as they do not protrude outside. You could also install mannequins dressed as policemen with fake laser guns in your front gardens, as they did in Toft Hill on the A68.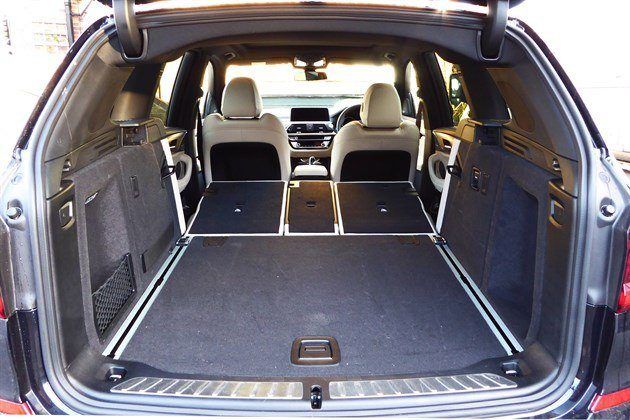 Xstasy
Our 3rd BMW X3 xDrive 20D M Sport is due for replacement soon. It is economical and tows our caravan well. What cars do you suggest we consider with a budget of £50k, or do we stick with what we know? 
AM, Royston 
The new G01 X3 is much better than your current F25. A lot more thought has gone into it: /road-tests/bmw/bmw-x3-g01-30d-2018-road-test/
Top people 
Following your advice I took my 2007 BMW Z4 to a specialist car hood repairer, namely 'Car Hoods Northern at Lymn in Cheshire and had a new hood motor fitted. Excellent service, courtesy car included all for £566.
PF, via email
Excellent. Well done Car Hoods Northern, who can be found on Facebook at https://en-gb.facebook.com/carhoodsnorthernltd/ or phone 01925 759800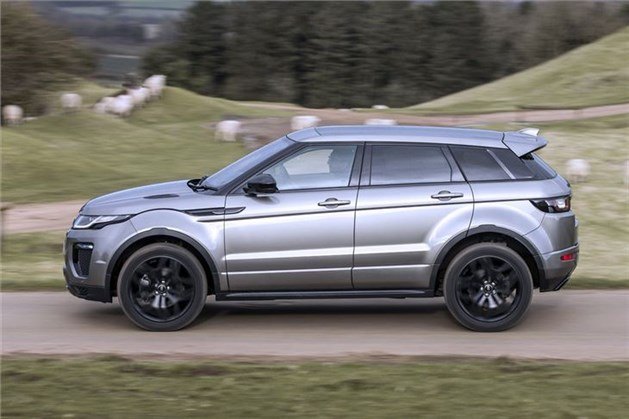 Evoqueswagen
I drive a 2014 Range Rover Evoque diesel, which I have owned since new and driven 48,000 trouble-free miles. Running costs, apart from VED, insurance and fuel, have been limited to a new set of front wiper blades thanks to a service pack that came with the deal. The current demonisation of diesel has put plans for replacement on hold, making me one of thousands responsible for a the decline of diesel sales and the slump in new car purchases. I drive about 1,000 miles a year in inner city conditions (rarely at snail pace or in traffic), 2,000 miles pa in village/rural driving, 6,000 miles pa in 20 + mile non urban journeys and 7,000 miles pa on 200 mile motorway runs. I average 42mpg. To my mind, an EV or mild hybrid isn't my best choice. I am expecting the imminent government paper to confirm that diesel still has a place and that perhaps for me it is still the best form of propulsion. Am I misguided, Ill informed or one of the many confused drivers in the UK? Should I just keep my current car until it starts getting expensive, or embrace new technology??

NB, via email
I'd carry on with what you've got for the time being. We already have next stage, more realistic emissions limits (EU6d TEMP / WLTP) from today. The lab test drive cycle is extended from 11 kilometres to 23.25 kilometres. Then RDE ('Real Driving Emissions') in September 2019 that involve a driving cycle on real roads of 48 kilometres. Meeting these new limits is causing massive headaches to engineers. Your Evoque will have the old Ford belt-cam EU5 2.2 litre diesel engine. The emission kit on it has proven to be more reliable than JLR's own EU6 Ingenium diesel engine fitted to Evoques, Disco Sports and E-Paces from June 2015 that have to actively regenerate their DPF far more often when only driven short distances.
The harder they come
I recently bought a Renault Kango that has been modified as a WAV and find that the ride is very hard. It is fitted with Chinese Constancy 195/65R15 91H tyres on the front and ContiEcho contact 3 195/65R15 91T tyres on the rear, all with plenty of tread. I really do not want to go to the expense of new tyres or wheels at our age but do want to try and have a smoother ride for my 90-year-old wife. The tyres have the pressures as specified in the manual as follows, 36psi on the front and 32psi on the rear for non-motorway use and, if needed 37.5PSI both front and rear for motorway use. We will only be travelling mostly on local roads with a very few journeys for short  distances on motorways. There will only be my wife and myself in the car and my question is whether it is safely possible to lower the tyre pressures to something like 32psi at the front and 30psi on the rear to achieve a softer ride. As I have no previous knowledge of this make of car is there anything I should be aware of? It is a 1.6 Expression petrol automatic with 20,000 miles.
RL, Hampton Hill
Yes. Lower the pressures. The pressures you have been using are 'cold' pressures but in the heat of the summer we are having the air inside the tyres expands and the pressures can increase by themselves by 3 - 4 PSI. 91 is the load rating. T designation is for speeds up to 118mph and H is for speeds up to 130mph. It could be that the Chinese tyres are hard compound that that make the ride worse. It is van based and vans are designed to carry loads so the rear springs will be harder than in a hatchback or a saloon.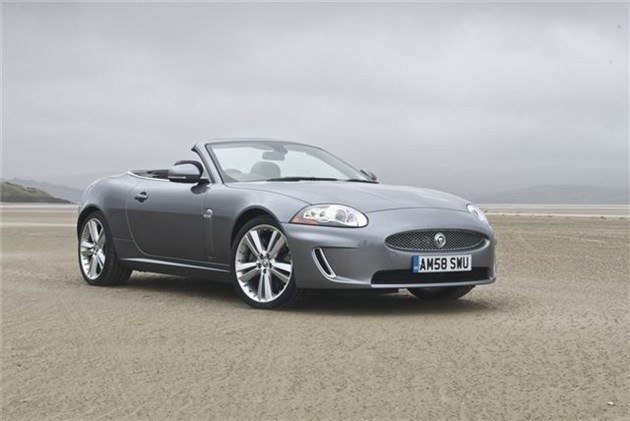 Special K
Would you recommend an XK8 or an XKR? Hard top or soft top? Which model year model is the best option please?

TP, via email
XK8 because the XKR is a lot of extra complication for a purpose that you cannot actually use. Definitely a convertible so you can enjoy the sun and because "when the top goes down the price goes up." Preferably a 5.0V8, from 2010, rather than the 4.2, but no big deal if you don't have the money for a 5.0. Try to get it on the smallest wheels with the deepest profile tyres because ride quality suppers badly on 20-inch and they are vulnerable to potholes.
It's complicated…
I need some honest advice, as I am at my wits end. I bought a 2003 MINI Cooper Auto with 20,550 miles on the clock for £3,290 on March 14th from a dealer. The dealer offered me a basic three-month mechanical warranty. When he delivered the car, he took my partner out for a run and my partner sat in the back asked the dealer why the airbag light was on. He said it was always on and was fine. I didn't start driving the car until 28th May due to a broken arm and the dealer said he was happy to start the warranty from the date I drove it. After a week of driving it, an EP warning light started to appear on the dash. I contacted the dealer who said "I would have the car diagnosed. It may just need resetting and also have oil service on the gearbox." I asked if this was covered under my warranty and he replied "Not to sound off with you, your warranty is just a mechanical basic warranty which I told you at time of sale I offered you a upgraded warranty at point of sale, which you declined. You can buy one for 12 months off the RAC for which I can send you information." I took the car to an automatic gearbox specialist and they said I needed a new control unit and a lot of updates. They had my car for 7 days then told me they had finally got rid of the EP light, so I was elated. I went to collect the car and drove it home. Later that evening I took it to get fuel and the EP light came back on and I had to pull over twice to try and get it back into Drive mode. The next morning I called the garage to explain the EP light was back and he seemed baffled. I said I'd keep the car over the weekend and monitor the situation and bring it back if the light stayed on as it was intermittent at that point. I did some research on the Internet and saw that the EP light could be due to an old battery, so I took it to Kwik Fit and paid £101 for a new battery. As soon as I got in the car the light came on. Other MINI owners suggested the car could need an oil and filter change, so again I paid £75 to Kwik Fit for this and again the EP light was still on. I also paid Kwik Fit £261 for both front brakes to be replaced as they were badly corroded and they said they could not clean them. As of yesterday June 30th the EP light is now on constantly and the car does not drive as it should. I have spoken to the CAB who told me I should have taken it back to dealer at the first sign of the EP warning light but I did not know I had any rights. I have sent a copy of the first £850 bill to the dealer, who informed me he was away until the 6th of July. Do I have any rights to ask for a refund or repair of the car or have I shot myself in the foot? He delivered the car with an airbag warning light on and I've since been told this would have failed an MoT and that the airbag would not deploy in an accident. The dealer had also instructed me to have a diagnostic carried out and a oil service, both of which I have done. Please can you advise me how to move forward with this because I have no more money available to spend on the car and have no transportation either.

MO, via email
You're in a mess here. You paid far too much for the car in the first place. As CAB told you, the dealer would have been liable had you not messed around with the car yourself. This model MINI had a CVT that requires specialist treatment and regular expensive transmission fluid changes. Your rights are here: /faq/consumer-rights/  But in reality I don't think you'll get anywhere with this dealer. Even if you got a CCJ he'd probably find a way of not doing anything.
Click back to Honest John's Motoring Agonies 01-09-2018 Part 1
Comments
Author

Honest John
Latest