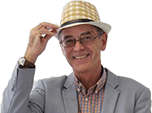 Honest John's Motoring Agony Column 01-09-2018 Part 1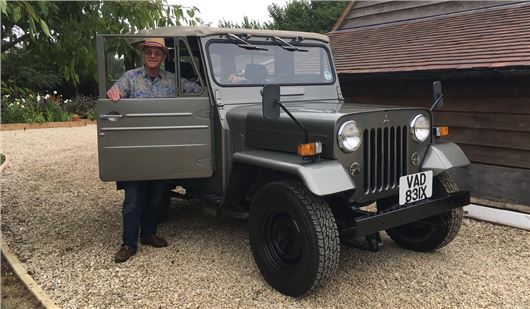 Published 31 August 2018
This week's motoring miscreants include insurance scammers, dodgy dealers, testy testers, parts shortages and, last but not least, a fine mess someone got himself into.
As usual, emails to Honest John should be addressed to: letters@honestjohn.co.uk  Please try to keep them as short as possible.
No credit to the business
My son was recently travelling on the A4 at Henlys Corner roundabout when a dustbin lorry bumped his car while he was stationary. The damage to his car was fairly minimal: only to the rear plastic bumper and the boot lid, about ½-inch out of alignment. Similar damage to cars I have owned would have cost c. £250 to £600 at a local repairer. The case was handled by his insurance company using an 'Accident Management Company'. The loan car provided cost £325 a day, plus delivery and collection charges. The repairs cost £3,500 and took 15 days, hence the loan car cost was £4,300. The total bill was in excess of £9,000. Whilst my son is not involved with any costs to him I am staggered at these costs. Are there any car insurance companies that do not use 'Accident Management Companies? I would appreciate your comments.
BS, via email
This is the Credit Hire racket that I have been banging on about for 10 years. Basically car insurance claims handling is inefficient and corrupt and some dubious High Court rulings have been made so nothing gets done to stop these practices. Of course, the public pays for them in the end in the form of increased premiums as the gullible public always does. Britain is probably the most corrupt country in the World that naively thinks it isn't.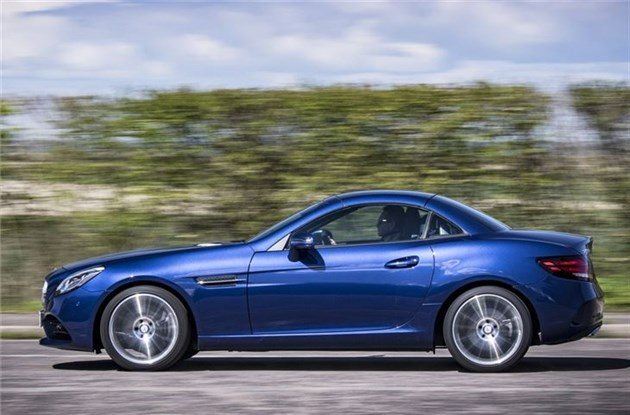 Criminal profiling
On comparing the German Mercedes Benz website with our UK site, I ask, why do German spec. Mercedes SLCs have the option of 16-inch, 17-inch and 18-inch wheels whilst in UK we have only 18-inch wheels on offer? Having lived with low profile tyres on an a Mercedes E-Class Cabriolet for the past two years, I wish to return to more comfortable driving rather than be continuously subjected to the irregularities of British road surfaces on 18-inch 35 profile rear tyres. My long-since-exchanged SLK purchased in the early 2000's did have 16-inch wheels, I remember. 
JR, Southall  
Basically to squeeze more money out of the customers. I suspect a conspiracy between car manufacturers and tyre companies because low profile 18-inch tyres last half as long as high profile 16-inch tyres and cost twice as much. However, since 16-inch and 17-inch wheels and tyres are fitted to other C-Class with the same powertrains there is no reason why they cannot be fitted to the SLC.
Dream topping 
Some months ago you advised me to try an agricultural engineer in an effort to fix the non-functioning hood on my BMW 320Ci cabriolet.  Before doing this I took it to BAS International in Cwmbran in South Wales who rectified the problem in minutes. BAS International is a manufacturer of cabriolet hoods and initially would accept no charge for the work done, but I insisted on paying £60 for one hour's labour.  Please advise your readers not to accept initial quotes for any rectification problems from their local franchised dealers if the car is out of warranty but to try local independent garages (with substantially lower labour rates), or, as in my case, refer the problem to a manufacturer
DH, via email
Many thanks. They are high-end but a recommendable independent specialist. Website: http://www.car-hood.co.uk/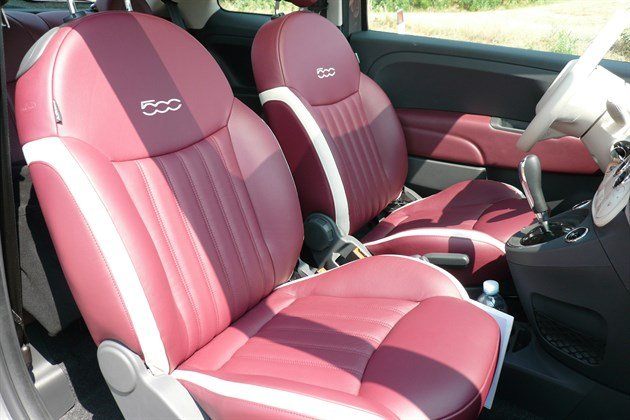 Illogical
I read your article with interest in today's DT about a lady having problems with her FIAT 500L Dualogic. I have had exactly the same problem and mine is only 2.5 years old with a mere 17,000 miles. My car has been with the dealership that I purchased it from for the last 5 weeks as they are blaming me for the burned out clutch saying it's my style of driving and not using the brake properly that has cause the problem. They are asking me to pay £1,700 for them to replace the clutch. I have been exchanging emails with their General Manager all this time and also had numerous conversations with FIAT Italy as the dealership is saying it needs clearance from FIAT and FIAT saying it's down to the dealership, so I'm just going around in circles getting caught in the crossfire. Any suggestions much appreciated
TW, London 
Strictly speaking the dealer you bought the car from is liable. It is not your concern whether the dealer can get FIAT to pay. Is the car a TwinAir? No engine and transmission are quite as unsuited to each other as the TwinAir and the Dualogic. The only engine the Dualogic seems to work reasonably well with is the 1,248cc Multihued diesel. I guess the point the dealer is trying to make is that if you sit on the brakes in 'D' with an automated manual it could burn out the clutch, but the actuator system us supposed to prevent this.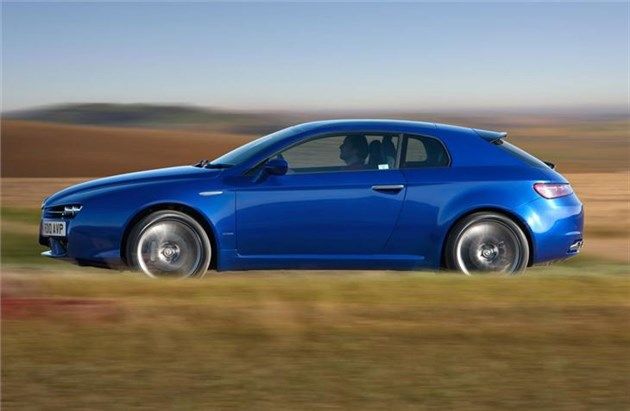 Losing his cool
I have a 2009 Alfa Romeo Berra SV JTS that has covered only 38,000 miles. The car has a full service every year and the oil and filter changed every six months. In spite of this, when maintaining the normal cruising speed up a long drag (M62 over The Pennines) I have noticed that the oil temperature starts to climb. If I ease off, the needle settles back to its normal place. Is it possible to have an oil cooler fitted or have you any other ideas as to how I can rectify this?
JB, Belmont
During that long uphill drag the engine has to work harder and not getting cooled as well as it would be on the level. (A bit like comparing running uphill with running on the flat.) You can probably get an oil cooler kit. But it could also be that flaps in the cooling system designed to help the engine heat up faster from cold are not opening. I once had a Triumph TR7 that, due to appalling front-end design and a hopeless thermo-coupled radiator fan, used to do exactly the same thing. (I couldn't keep the Alfa Romeo 105 I had before because it was dissolving.)
Falling in
The interior roof lining of my Rover 75 has become unstuck, due, I presume to the hot weather and age (17 years). An attempt to re-attach has not been successful because the board it is attached to becoming flaky and therefore lacking adhesive property. The body repair specialist suggests a replacement unit and I wonder if you had possible names of spare part firms, preferably in the Cardiff Vale of Glamorgan region? I am also, in the near future, looking to replace the Rover with a second-hand vehicle, 1 to 3 years old, in which I could comfortably fit 3 child seats in the rear for grandchildren, petrol driven, not a people carrier, economical and comfortable, manual or automatic. I hope there is enough info for both requests and look forward to your opinion, which I have benefited from in the past.
GT, Cardiff
To fit three full sized child seats across a back seat your only choice is an MPV with three full-sized centre rear seats such as an S-Max, Galaxy, Picasso, Berlingo Multispace. You might get three across a Mondeo or a Superb, but an MPV is designed for the job. To fix the roof lining you need a new moulded inner roof panel and you then stick the trim material to it.  Google <Rover 75 ceiling trim panel>  Problem is, I don't know where you will get a new moulded panel. This is also a problem on R50 MINIs, but you can get the moulded panels for them.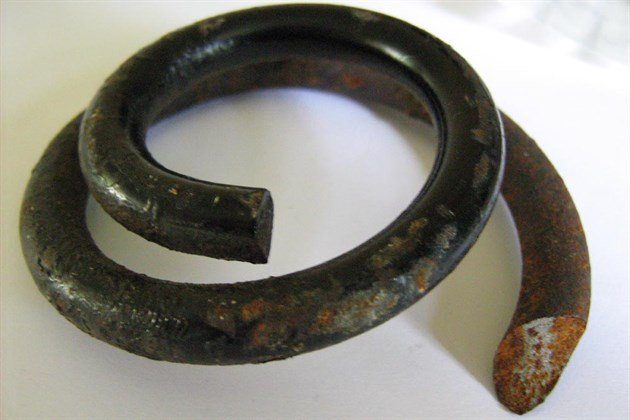 Broken promise
At the end of March this year I bought a second-hand 2008 Jaguar X-Type 2.2 diesel estate. The car was given a pre delivery inspection prior to hand-over to me. On the advice of the car salesman I took out extended warranty, in total 15 months, Five weeks into my ownership I had a front left hand suspension spring break. Whilst in the garage I use they carried out an inspection and found the following faults: windscreen washer pump leaking, all 4 brake discs below the legal width, new brake pads, both front lower suspension arms badly worn, both rear suspension blade bushes unserviceable. I decided to replace the right hand front suspension spring as a precaution. Today I have had to take the car back to my garage as the glow plug warning light came on and the engine went into limp mode. I've now been informed that the turbo needs replacing at a cost of £1,500. On my warranty claim the warranty company would only pay for the one spring and fitting and looking at my warranty again it appears that the turbo is not covered either. I would like to know if the car sales company should be liable for some of this outlay. The first bill came to £1,451.16. Any advice is welcome.
DF, via email
All of these faults are the responsibility and the liability of the dealer who sold you the car. Nothing to do with any warranty. But to claim against the dealer you needed to take the fault back to the dealer. He is not liable to pay for any work done by anyone else that he did not authorise. See: /faq/consumer-rights/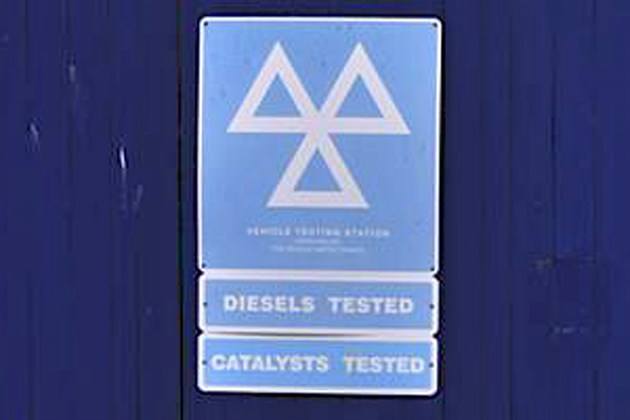 Failed premises
Our VW Passat estate went to an independent garage for its annual service. Since they do not have their own MoT testing station, they took it to a nearby MoT testing station where several minor things were found, but it passed the test. I was surprised to hear that if a car fails the MoT it is deemed unsafe to move on the public highway so must be fixed where it failed the MoT before re-testing. Is this now law or just sharp practice by the MoT stations trying to boost their revenue? The MoT report raised the point that the plastic headlight lens covers were cloudy, presumably because they had degraded in the sun over the last ten years. Can I expect any redress from VW that their headlight lens covers are "not fit for purpose" since they are now opaque and almost failed by the MoT for not being clear even though they are ten years old?
AG, via email
If a car fails its MoT it is deemed not safe or too environmentally unfriendly to be driven so that's the logic why the owner cannot drive it away from the test station. But it can be taken away to another garage on trade plates or transported to another garage. It is not held to ransom. You can clean up your obscured headlights yourself with 'Brasso' or 'Solvol Autosol'.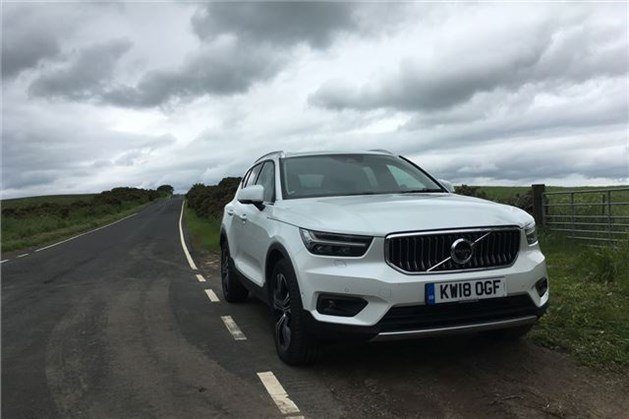 Less is more
We are going to change our car, which has done us very well for 9 years. It is an Audi Q5 and has been a great car. Last time around I found your reviews extremely helpful in deciding what to buy, as I didn't know where to start. SUVs suit us very well as we live on a farm, although this car does not have to do much farm work. We also go fishing and it is good on rough terrain. Our other car is a Landrover Defender. What should I buy? This time around I would like something a bit smaller. My potential list is Q3, Volvo XC40, Jaguar E-Pace, Range Rover Evoque, Porsche Macan. Your ideas would be very helpful and I am open to looking at any other cars you may suggest.

LB, via email
They are all tested here: http://www.honestjohn.co.uk/road-tests / Most recently, the Volvo XC40 T5, which I liked very much. Did 1,100 UK miles in it in a week and averaged 35mpg. See: /road-tests/volvo/volvo-xc40-t5-2018-road-test/ There is a new Macan on the way, but sales of all Porsches are temporarily suspended due to WLTP emissions testing.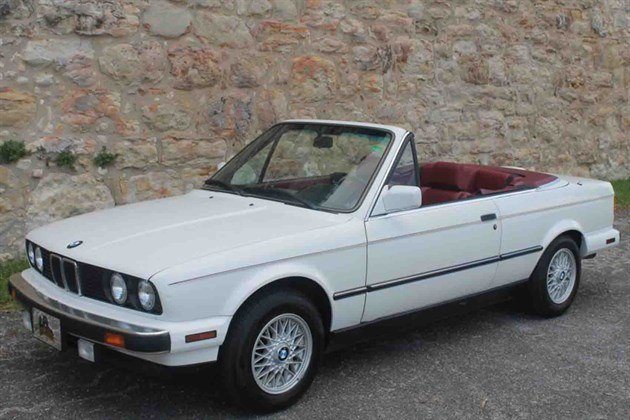 Checking the 'E' numbers
Which is the best older BMW 3-Series to buy and use daily: the E21, E30, E36 or E46? And what is a reasonable price to pay for one in generally good condition, ready to use? I like the 3-Series and have driven long distances in an E90 and three F30 3-Series I had as company cars. They were great to drive, safe and very reliable. Close to retirement, I am thinking of buying an earlier 3-Series in good condition. What is the best way to find one and would you have it maintained at an independent or BMW dealer? Are there any pitfalls?
SH, Knutsford
An E30 convertible is the most 'classic' and prices are rising, but the engines are almost all belt cam (apart from the 318iS and M3). E21 shark-look 3-Series are usually rusted out. An E46 might be the most reliable but is the least 'classic'. E36 (apart from the 318iS) nice looking but my least favourite. The 3-Series Compact might be worth a look. Check them all out in: /carbycar/bmw#used / That will automatically give you some examples of cars for sale.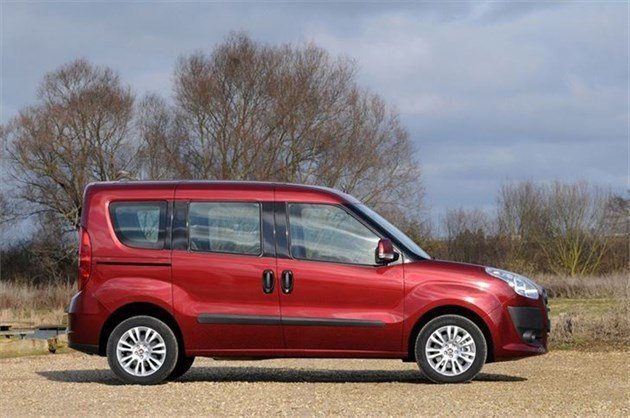 Keeping the family in it
Last year we purchased a new FIAT Doblo 1.4 petrol MPV with the 7-seat option for £11.4k via a broker. We love the car, the space, the proper size 3rd row seats and no diesel headaches. However, we now need an additional 7-seater and fancy something different. Citroen has stopped selling the 7-seater option in the current Berlingo Multispace but can sell me one in the new Berlingo out in October if I am prepared to wait. Are you aware of any other cheap new 7 seater with a petrol engine? My local Vauxhall dealer told me they stopped building right-hand drive Zafira Tourers and they only have stock cars left which are nearly all diesels and expensive.
RR, via email
Well done for getting that Doblo 'Family' for £11,400. The new Citroen Berlingo and Peugeot Rifter are on the way and there will be 7-seaters on two different wheelbases with 1.2 Puretech 110 and 130 petrol engines. We tested a top model Rifter 1.5DCI 8-speed auto here: /road-tests/peugeot/peugeot-rifter-2018-road-test/ There is also a VW Caddy Maxi Life with VAG 1.4/1.5 TSI engines and a Ford Tourneo Connect with 1.0 litre and 1.5 Ecoboost engines.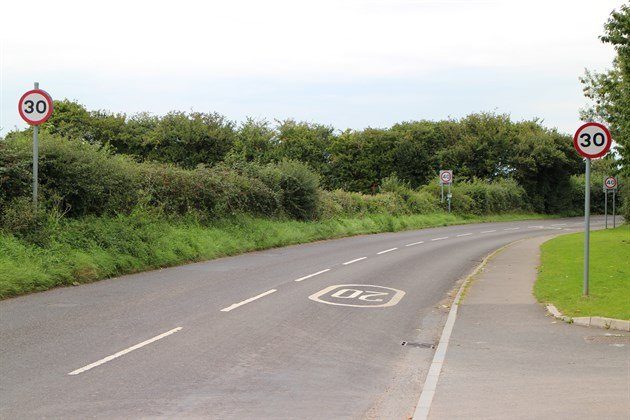 Signs of the times
I've received a notice for speeding (35mph while entering a 30mph restricted area). It's on a run I make three times a fortnight, and there were no exceptional circumstances. I was driving an automatic Corsa and decelerating from my normal cruising speed of 40mph as I passed the restriction sign, so 35mph may well have been my speed as I passed the sign. About 80 metres from that sign I take a turning to the right, when my speed is below 10mph. At the time I noticed a figure (policeman?) behind a camera on a tripod about 50 metres further down and at the side of the road, which is straight and narrow, on the left. Time 13.35 hours and good visibility. No other traffic. My question is, do you have to be speeding over a minimum distance, say 10 metres, to break the law? And is it the average speed over that distance?  Or the maximum speed even if only for a second? Why they should be setting a speed trap in a sleepy Suffolk village (Worlingworth) I do not know, given the staffing shortages they complain about.
RW, via email
They will have received a complaint from a resident about speeding. Unfortunately you have been trapped. There is no basis for appeal. If you are offered a speed awareness course rather than a fine and points, take it.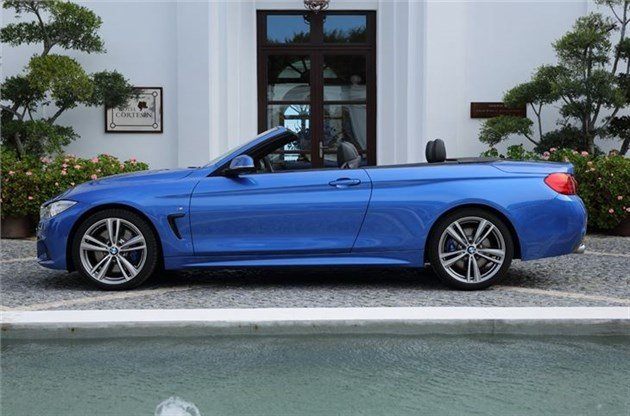 Whether beaten? 
Recently I bought a BMW 4-Series convertible with 9,016 miles from an official BMW dealer. The car was first registered on 5th May 2015. The manufacturer warranty ran out 5th May 2018. I purchased the car on the 30th March 2018, with a used BMW warranty included. The roof appeared to leak, with water finding its way into an enclosed area behind the front seats. The water build-up is noticeable when the car turns left or right: a swishing noise as the water moves from one side of the car to the another. I complained to my local BMW dealer and they said they had fixed it under the original manufacturer warranty on the 3rd May. They said the drainage system had been modified. I washed the car on 22nd June and noticed when driven afterwards the same swishing sound. Additionally the air bag cover on the drivers side seat popped open on 24th June, apparently due to the heat. The car was on my driveway, and I noticed it when getting in and reaching for the seatbelt. BMW stated this is not covered under the used car warranty and will charge me £1,000 to fix the problem, involving a new airbag. Advice, please, on how to deal with these two issues, relative to the warranties and the cost, and are you aware of others with a similar problems?
KW, via email
The BMW dealer that supplied the car (no one else) is legally liable. Tell the BMW dealer that supplied the car that you will see him in the Small Claims track of the County Court over both matters. Nothing to do with any 'warranty'. Everything to do with the dealer's liability for any faults present or developing on date of sale for 6 months from date of sale. See: /faq/damage//faq/damage/
What comes after X? 
I should be very grateful for your suggestions for a vehicle to replace my 2006 Nissan X-Trail 2.2 DCi that is used for towing a caravan and kept in a garage. It satisfies all requirements, but after 12 years of ownership I believe it is time for a change before expenses rise. I am looking for a similar type of vehicle, new or say up to 3 years old, petrol or diesel, with similar power and torque to tow a 1,300kg MTPLN caravan. Minimum kerb weight is therefore about 1,530kg  (85% rule). Crucial dimension is width, which has to be a maximum of 1.8m overall body or mirrors folded in, whichever is widest, to fit in the garage. Overall length not exceeding 4.6m. I would like a towball load of 80 – 100kg and a full-size spare wheel although a space saver might have to do.  
DM, via email
Go to: https://www.automobiledimension.com/car-comparison.php / and you will find that every comparable SUV is wider than 1,800mm except for the Mitsubishi Eclipse Cross and the Subaru Forester. Even the Qashqai is slightly wider at 1,806mm. Most of the others are 1,840mm or more. One possibility is the previous model X-Trail 2007 - 2014 that was 1,790mm. The current X-Trail is 1,820mm.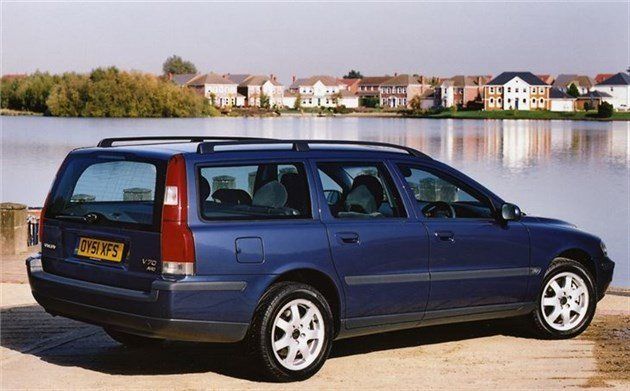 Getting expensive
I am currently driving a 2002 Volvo V70 D5, which I have owned since 2011 it is mainly used for towing a caravan and utility tasks such as trip to the local tip, etc. Throughout its life it has covered 135,000 miles, still runs well, is a very stable towing platform and is an exceptional load-lugger. It has recently had the alternator, belt and pulleys replaced. Overall it is still in reasonable condition but I'm loath to put more money into it. I am considering replacing it with a Skoda Yeti 2.0 TDI or Octavia estate. What are the pros and cons of either of these choices? What other alternatives could I consider? Another, later V70, for example? 
AM, via email
Skoda Yetis are popular and have a cult (Briskoda) following but have not been particularly reliable: /carbycar/skoda/yeti-2009/ Octavias have not been brilliantly reliable either: /carbycar/skoda/octavia-2004/and /carbycar/skoda/octavia-2013/ A Mondeo estate is commodious, likely to be cheaper to run and possibly more reliable than a later V70. (Your Volvo came from the pre-economic-crash period when Ford still owned Volvo.)
One thing after another
My wife had her car MoTd at a Toyota dealer on 7th June (under the new MoT rules). It is a July 2002 Corolla T3 VVti Auto. The car failed due to excessively damaged rear brake hoses on both sides. Whilst renewing the hoses the connecting fixed brake pipe was broken and also had to be replaced to the offside wheel. This meant that the petrol tank heat shield had to be removed and, due to corrosion, could not be re-fitted. The car is now off the road indefinitely. When the dealership tried to order a replacement from Toyota none were available. At this stage we were told that 118 Heat Shields were on 'Back Order' with no date when the part would again be manufactured. Apparently Head Office (Europe) is endeavouring to find a new supplier as there was an issue with the previous supplier. Customer Relations tell us that everyone is doing their best to re establish a supply of this part. Considering the number of Corollas still on UK roads, all of which will be needing MoTs in the coming year do you think Toyota should have been acting earlier to resolve this debacle?

CL, via email
There is no obligation on manufacturers to supply parts for models that are older than 10 years, and obviously no business incentive to do so. The design life of the car is only about 7 years. But because the cars are capable of being made to last 20 or even 30 years, the aftermarket steps in. I think your best bet is to find an independent supplier or a fabricator who can make one up for you. Google <Toyota Corolla fuel tank heat shield> and you'll be on your way. If a small UK fabricator cannot see the potential, a Chinese one will.
Click to Honest John's Motoring Agony Column 01-09-2018 Part 2
Comments
Author

Honest John
Latest