Honest John's Motoring Agony Column 25-08-2018 Part 1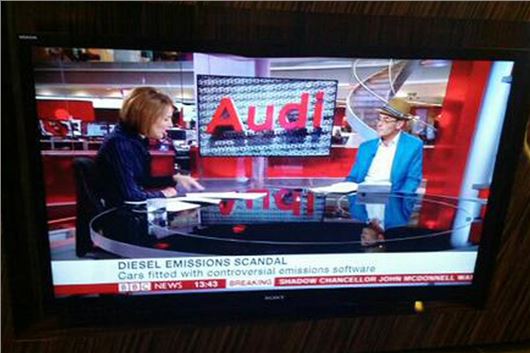 Published 24 August 2018
This week's driveshaftings include paintstripping, remote controls, scratching for money and in Part Two collision courses, multiple entry, and inevitably Dual Clutch Transmissions.
As usual, emails to Honest John should be addressed to: letters@honestjohn.co.uk  Please try to keep them as short as possible.
Rocket wash
I recently had my 3-year old Jaguar XF Sportbrake jet-washed in a car wash that I have used occasionally over a number of years, without complaint. Later, I noticed that a 2-inch square area on the bonnet had lost the top layer of paint down to the base coat. Further inspection revealed a second area approx 1.5-inches diameter on the bonnet had bubbled and a further large 6-inch x 2-inch area below the headlight had also lost the top layer of paint. Inspection at the Jaguar dealer concluded that the loss of paint was emanated from stone chips. Stone chip damage is common but I have not experienced pealing paintwork before. Is a claim against Jaguar for faulty paintwork or against the 'car wash' justified?

JH, via email
Unfortunately, in cases like this, the manufacturer will blame the jetwashers and the jetwashers will blame the manufacturer. At a high setting a jetwash will strip paint. If it came to a Small Claim I can't predict which way the judge would rule.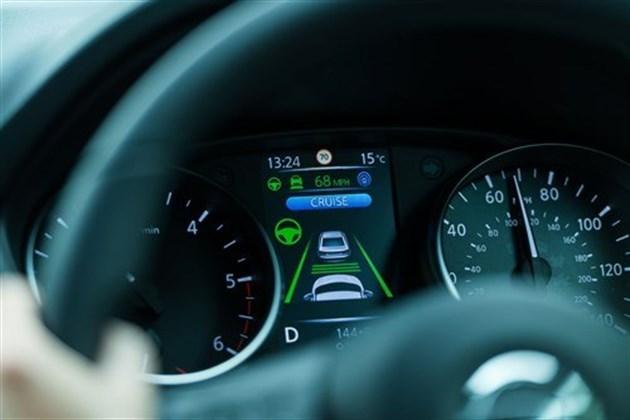 Robocars
As electric/hybrid cars move into the mainstream, do you predict that the hydraulic steering and braking systems we're used to will be replaced by sealed-for-life modules operated by computer command? Like in an Airbus, when you move the stick, it's basically a computer joystick that sends a signal to a computer that in turn commands a motor to move the flaps, for example. Do you think cars will end up the same way?
ATB, via email
To an extent they already have. The accelerator pedal works a potentiometer that sends an electrical signal to ECU, which then decides how to interpret it to the throttle body. Steering is electric. Parking brakes are electromechanical. That's how cars are moving towards Level 3 autonomy: /news/miscellaneous/2018-05/nissan-qashqai-propilot/
Open door policy
I parked in the Castle car park in York yesterday and returned to find a note under my windscreen that said I had hit a car with my door. This was completely untrue. I texted the mobile number saying I had not touched any car, but the writer said she had photographs showing her dent and my door lining up with it. She said she would follow up with insurance. Presumably, she will pursue me through DVLA and my reg number. As I understand it, the way insurance companies work, they will likely settle between them, which will mean I will either lose my (protected) no claims discount, or have increased premiums? Also I assume I will need to contact my insurance company straight away in case she does follow up, even though she may eventually not do so? The sympathetic parking attendant came and inspected my car and found no marks on it, and I took photos of my car, but the sun was so bright they aren't conclusive. He confirmed (as my photos show) that I was perfectly parked in the middle of my space. Also, the car park was busy and spaces did not stay empty for long, so I would not have been the only car parked next to her. I have requested CCTV footage from City of York Council, but don't know if they will be able or willing to supply any. Can it be right that I lose money on the unsubstantiated claim of someone with no evidence and her word against mine? Any advice you can give me please?
EH, via email
Tell the person who has accused you that you deny her accusation and will see her in the Small Claims Track of the County Court. Warn your insurer that a fraudulent claim is being made against you and that you are settling it personally in Small Claims. The person who has accused you is unlikely to risk prison for perjury and a criminal record. However, if her case is proven against you, then you will have to accept that and bear the court costs.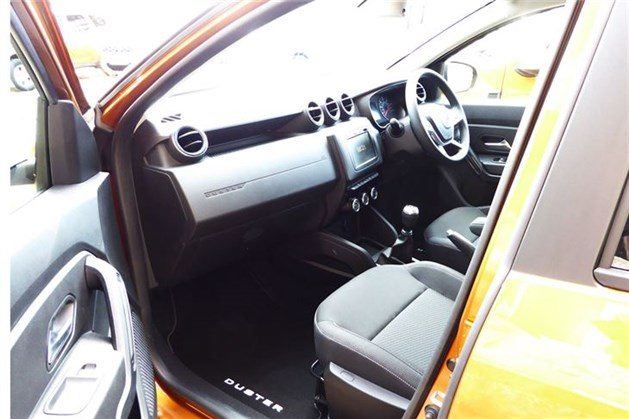 Exit strategy
My wife and I, both in our eighties, now have difficulty in getting off the low seat in our 4-year old 1.6 Ford Focus, and we are trying to find a similar car of the same engine capacity or lower with a minimum car seat level of 26 inches from the ground. Also, have you a list of major car producers who offer a mobility scheme for older drivers with blue badges?
ML, via email
The only mobility scheme is for people who qualify for the government mobility allowance that they can then use towards a lease car on Motability finance. You could look at a used Ford B-Max (not made any more), or a KIA Venga or a Hyundai ix20. Further alternatives could be a Peugeot 2008, Renault Captur, Dacia Duster (very good value: /road-tests/dacia/dacia-duster-2018-road-test/). KIA Stonic, SEAT Arona, Hyundai Kona. Not a Suzuki Vitara because there's s slightly bigger drop from the seat to the ground.
Over-groan
Who is responsible for keeping road signs clear and visible? For two years running I have visited the deep south of England (Hampshire, Sussex, Dorset) and have noticed that the exuberant growth of foliage in that area will commonly be allowed to grow in front of road signs, rendering them invisible. The effect of this is to increase dependency on SatNav, since navigation signs may only be readable when right on top of them and in traffic. It also makes make driving in that area a form of Russian roulette. An invisible 30 sign and an invisible camera cost me 3 points on my licence last year. It is difficult to challenge something like that from 400 miles away, and 3 weeks later.
OG, via email
Local county council highways departments. Roadside growth is left to preserve wildlife, especially insects that are being killed off on farmland. But that's not an excuse for obscured road signs. Had you photographed the relevant speed limit sign showing it to be obscured by foliage you could have allowed your case to go to the magistrates court and your defence would probably have been upheld. Perhaps motorists should carry a cheap per of hedge trimmers in their cars (£5 from Robert Dyass), though they could then get done for carrying offensive bladed weapons.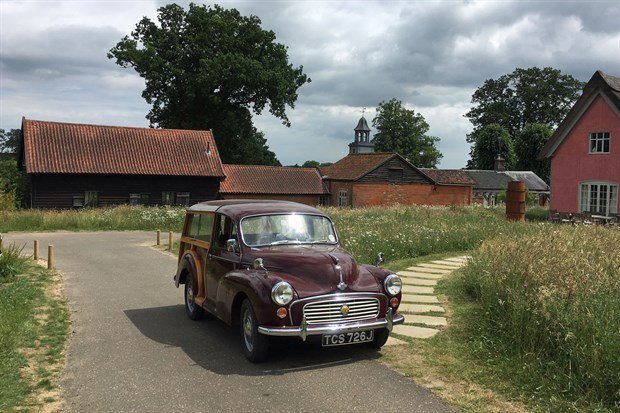 Starting over
Our son is changing jobs, leaving the automotive industry. We drive one of the vehicles that he is allowed on his (generous) car scheme, but this will go back shortly. We need a small petrol hatchback for a regular few miles to the golf club and occasional longer trips to see family. We're retired and have no recent experience of buying a vehicle (I had company cars all my working life) and are confused about the right option. Should we buy used or new?  Plunder our savings, take out credit or sign up for a personal contract? Help.
BH, Deal, Kent
Depends on how much you can spend and what sort of reliability you want. You could go for an old 'classic' like a Morris Minor station wagon for around £10,000 and, if you garage it and keep it in good shape, it won't depreciate. Or go for a small car 'banger' at around £1,000, in which case a Toyota Yaris 1999 - 2005 is generally the best bet. Similar age Nissan Micras aren't bad either. Avoid old VW Polos, which are generally rubbish. Next gen Yaris from 2005-2011 have to be a 1.3 petrol manuals (not autos) and they will be in the £2,000 - £3,000 bracket. Fiestas from 2008 - 2013 not bad. Mazda 2s from the same period prettier and more fun. A Honda Jazz from 2008 - 2014 is a good universal car with a very practical and versatile interior, but avoid the i-shift from 2008 to 2011. If you are retired there's not much point in buying new on credit or on a PCP. Why pay more interest on a loan than the interest earned on your money in the bank?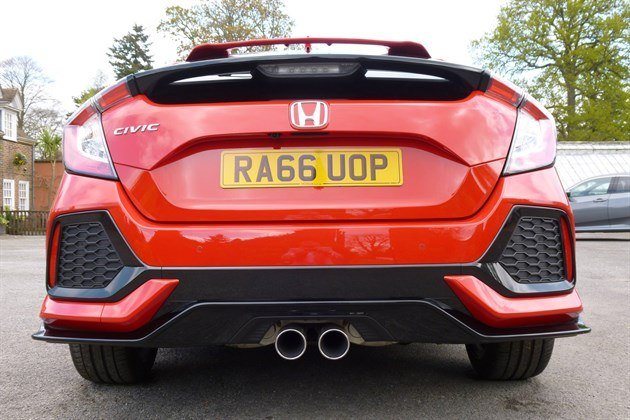 Moisture discontent
I have a 2017 Honda Civic (latest shape) that is brilliant except for condensation appearing around the taillights and third brake light when the car has been standing overnight. After speaking to my local dealer they put in a warranty claim to Honda to replace the lights but after many months this was rejected as it is not a safety issue and is naturally occurring. They even say that this may occur on page 663 of the owner's manual. Surely this is a design fault and not something I should have to put up with in a car costing over £25,000?
DE, via email
Depends on whether or not it causes corrosion inside the light clusters leading them to fail. If it does then you certainly have a claim. Write a letter to the dealer principal of the dealership who sold you the car warning him that if you have trouble from corrosion within the light clusters within 6 years of purchasing the car you hold him responsible. Send by Post Office Special Delivery, keep a copy and staple the certificate of posting to it so it becomes a 'matter of record'.
Packing up
My wife's Ford Fiesta 1.6 Automatic requires the clutch pack and oil seals to be replaced for the second time within two and half years to resolve a low speed judder on acceleration. The first repair was carried out under warranty but, despite the garage making "an out time of warranty claim", Ford is adamant that it will not offer any assistance towards the repair. To their credit, the Ford dealership has revised its original estimate to repair it but still want over £750. Ford is aware that the transmission fitted to this car has caused numerous issues and there have been class actions in the USA, Australia, China and even Thailand. My wife feels very aggrieved by Ford's intransigence and, having being repaired once would not expect to have to repeat the exercise again. The car is going to be repaired and then disposed of and we are now looking for a new vehicle. Can you suggest a similar sized car to the Fiesta and has to be an automatic. Her first thoughts are a Honda Jazz, Toyota Yaris or Hyundai i20. Her Fiesta has only completed 22,500 miles, and regularly serviced by the local Ford dealer.  Another Ford is not on the cards.
SD, via email
Very common. Ford is fed up with this too, which is why it has been replacing dry clutch Powershifts in new Focus, C-Max and Kuga models with 6-speed torque converter autos and now fits these as standard in the EcoSport and new model Fiesta. To get a decent 6-speed torque converter auto in a different make of car, go for a Mazda 2, Peugeot 208, Peugeot 2008, Citroen C3, Citroen C3 Aircross, Suzuki Swift 1.0T, Suzuki Baleno 1.0T. The Yaris and Honda Jazz have 7-speed CVT autos. The latest i20 has gone over to a DCT (like your Fiesta, but seemingly more reliable). Avoid all VW, Audi, SEAT and Skoda DQ200 automatics fitted with engines under 2.0 litres.
Ten to Two
In all the ten and a half years I have owned my 29,800 mile 2007 Smart ForTwo I have never read or heard any complaints about the silencer and yet it has been my main problem from shortly after new. My wife and I have also owned a FIAT Panda for 11 years, similar mileage, with the exhaust still original. The exhaust/catalytic converter is also still original on the ForTwo, but I have always had to regularly fix its support made of thin piping from the exhaust to the chassis that quickly rusts and breaks. Exhaust replacement would be £500+. About 4 years ago I spent much time in providing the exhaust with really strong metal supports, previously heavy gauge wire or flattened half inch copper piping, bolted to the rubber-shocked chassis fixings. Sheer joy until now. It has now developed a throaty roar about 1,500 revs and with the exhaust bumping against the cross chassis metal beams when the car hits the average pothole I'm now in the dilemma of whether to trade it in or suffer the cost (probably £700+ including the now damaged heat shield?). The car has always been serviced by Exeter Mercedes: nobody else, and I've almost always used top grade petrol over the last 7 years. We both (pensioners) prefer to keep it but wonder if the money would be better spent on a new car? Would the latest exhausts suffer the same as the original, or have Smart improved the supports? Why has there never been any complaints about this weakness?
HT, via email
Presumably a Smart 451. This is all we have: /carbycar/smart/fortwo-451-2007/?section=good / An acknowledgement that they can need a replacement exhaust but nothing more. These are the troubles with the earlier version: /carbycar/smart/fortwo-2001/?section=good / The latest Smart has either the same 1.0 litre 4-cylinder engine of an 899cc turbocharged 3-cylinder engine and better EDC or manual gearboxes: /carbycar/smart/fortwo-453-2014/
Top ten
We are looking to replace our 17-year old Peugeot 607 automatic that has 106,000 miles on the clock and that is obviously coming to the end of its life. We are looking for a 5-door automatic hatchback so we can fit in our golf clubs and grandkids (not at the same time). We've had a look online, but we are a bamboozled. Auto Express lists 10 hatchbacks below, but doesn't specify if the automatic versions are good. We are avid readers of your column and trust your advice so would really appreciate your recommendations – especially your top 3 cars. We look forward to receiving your advice. Auto Express Best hatchbacks to buy now:
1. Volkswagen Golf
2. Vauxhall Astra
3. Skoda Octavia
4. Renault Megane
5. Honda Civic
6. SEAT Leon
7. Peugeot 308
8. Mazda 3
9. Audi A3
10. BMW 1 Series
VJ, via email
1. Volkswagen Golf: DQ200 7-speed dry clutch DSG on engines below 2.0 litres has been problematic.
2. Vauxhall Astra; 6-speed torque converter auto, generally okay
3. Skoda Octavia: Problematic DQ200 7-speed dry clutch DSG on engines below 2.0 litres
4. Renault Megane: 6-speed Dual Clutch auto, few problems reported
5. Honda Civic: CVT-7 CVT. No problems if you don't mind CVTs.
6. SEAT Leon: Problematic DQ200 7-speed dry clutch DSG on engines below 2.0 litres
7. Peugeot 308: Excellent EAT6 6-speed compact torque converter auto
8. Mazda 3: Excellent 6-speed torque converter auto
9. Audi A3:  Problematic DQ200 7-speed dry clutch s-tronic on engines below 2.0 litres
10. BMW 1 Series: Excellent 8-speed torque converter auto.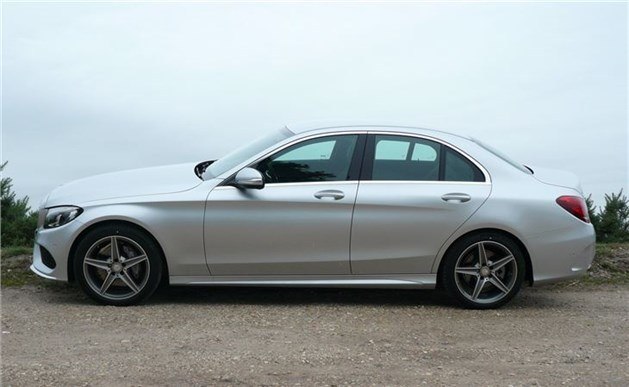 Merced man
I write to inform of trouble with my 2015/65 Mercedes C200 1.6 diesel automatic. I purchased it brand new in September 2015. Since then, just 40 days after purchase, the car started to encounter issues. First, I received an engine low oil warning that was resolved by Mercedes topping up the oil. However, this issue kept coming back every month. In March 2016, the automatic gearbox and turbo charger failed causing a power loss. The car was with Mercedes engineers for 40 days. 6 months later the automatic gearbox failed again. The car returned to the engineers again in December 2016 for the same issue. Later, in June 2017, the car broke down again and this time some airflow repairs were performed. In December 2017 the engine failed completely and required replacement. Altogether, the car has been with the engineers for over 6 month during my ownership. There is an ongoing safety issue that started in January 2016 that involves the START/STOP function and results in a power loss when taking off. The engineers are yet to diagnose and resolve it. This issue has been flagged multiple times yet there has been no successful diagnosis or repair performed. As of April 2016 I have been asking Mercedes to change the car due to its ongoing issues. However, they refuse to do this and are unable to fully resolve the ongoing issues. Recently, in May 2018, the car's exhaust started emitting a thick white smoke that the engineers were unable to understand and resolve. This is even after I recorded a video of the incident and sent it to the engineers. If this occurs again whilst a MoT is being performed then my vehicle won't pass. I will be extremely grateful if you could help me in solving my problems with the brand.
SP, via email
In that case your only option is to either trade in the car, or take the supplying Mercedes Benz dealer to court (it might be owned by Mercedes Benz itself). In theory, the law is in your side. In practice MB has been known to fight such claims hard. One reader won his case after a year long legal battle, eventually retrieved his S Class in a terrible state from having been left dumped outside in the dealer's yard, and was unable to recover his legal and court fees, so lost more than £20,000. Law here: /faq/consumer-rights/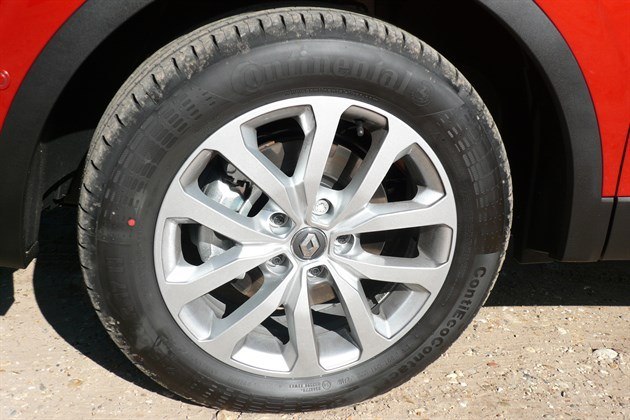 Working under pressure
My Kadjar is fitted with tyre pressure monitors. It was booked into the local Renault garage to check for an intermittent fault with the tyre monitors and a warning light Red Spanner, Red tyre, and the dash in Red telling me I have a fault with the system The car was checked into the Renault Garage where an update was carried out on the onboard computer but they could not find any fault with the monitor system and say I should check more often in cold and hot weather for the tyre pressure. I was quoted £79 for them to check to connect to their computer for any faults and they said everything was OK and they would not charge me as they were carrying out an update to the system. I drove the car 2 miles home and my wife took the car to get some messages just over 6 miles away and the warning about the tyre monitor came back on. Can you tell me if the onboard computer would log these faults as the garage says there is no fault recorded on the car computer.
GW, Falkirk
What happens with tyres is that the pressures increase by up to 4PSI in use on a hot day because as the air in them heats up it expands. This can happen as slightly different rates and the system works from memorising the pressures at the time it is re-set, so any disparity in the cold pressures can be exaggerated enough to set off the tyre pressure warning. It's just a matter of buying a pressure gauge and carefully adjusting the pressures so they are all the same then having the system memororise them. I'd say probably 30 front 30 back on a Kadjar with 60 profile 17-inch tyres, rising to 33 front 33 back after having driven 20 miles or so.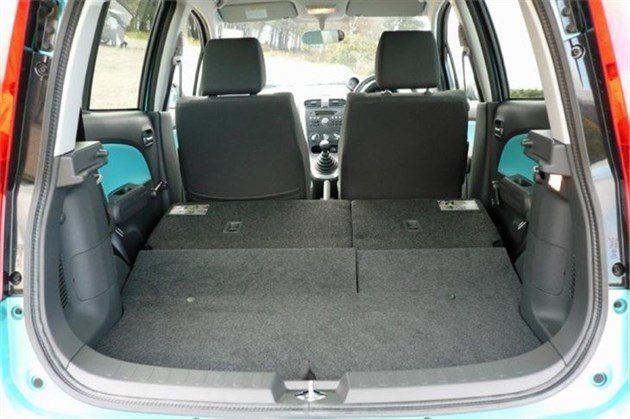 Bootiful
Can you please advise on the smallest car with a boot big enough to take my shopping trolley? I'd like it lower than my Skoda Fabia .
VO, Salisbury
No small car has a big boot unless you fold down the back seat. The Vauxhall Agila and Suzuki Splash up to 2014 were the best because the back seat folded down completely. The back seat still folds completely in the Vauxhall Viva but only if the front seats are moved forward so that would only suit you if you are very small: /road-tests/vauxhall/vauxhall-viva-rocks-2017-road-test/ Otherwise, in the Citroen C1, Peugeot 108. Toyota Ayo, VW Up, SEAR Mii, Skoda Citigo, Hyundai i10, KIA Picanto and Suzuki Celario you don't get much more than a foot: /road-tests/kia/kia-picanto-2017-road-test/
Click to Honest John's Motoring Agony Column 25-08-2018 Part 2
Comments
Author

Honest John
Latest