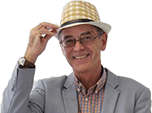 Honest John's Motoring Agony Column 21-07-2018 Part 1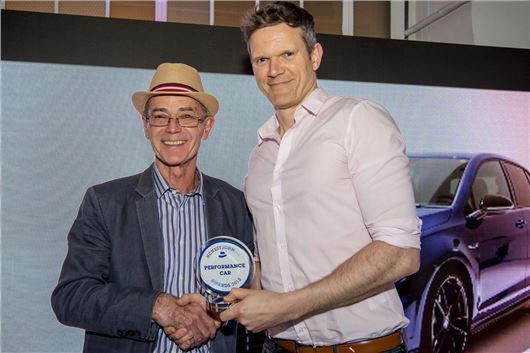 Published 20 July 2018
This weekend's motoring meander takes a holier than thou approach, some advanced planning, doing the undone, mythbusting, Jimny'll fix it and in Part 2 friends reunited, finding your way, crash cams and much, much more.
As usual, emails to Honest John should be addressed to: letters@honestjohn.co.uk  Please try to keep them as short as possible.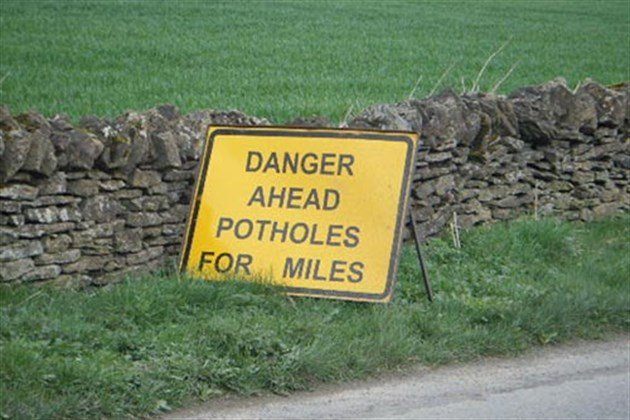 Holed in one
Do councils have any obligation to repair damaged roads? It would seem, from observation this year, that all they are obliged to do is paint a white line around potholes and then ignore them forever. Road damage this year is definitely far worse than ever before and nothing is being done about it.
GW, Havant 
There is an obligation on councils to repair roads as soon as they "reasonably" can, but they are all short of money so that's why this can take time. This ridiculous shambles arose because the former Labour government earmarked taxation revenue for 'traffic calming' measures and allocated it to councils for that purpose only. There was the usual massive corruption with kickbacks from contractors to council officers and the effect of unforeseen consequence of speed humps, speed cushions and speed tables has been to send tremors through the sub-structure of the roads causing potholes all around many of them. On top of that, road surface repairs have generally been neglected. The irony is that councils are now paying out more in compensation to vehicle owners for damage caused by potholes than they are spending on repairing the roads.
Man with a plan
Do you feel dealer service plans are value for money? Also the "dealer stamp" in the service history log? Secondly, would an independent garage stamp be enough for a warranty claim? I previously had a Ford, and presently a Suzuki plan. 2 services down the line the wheels that had never been removed were discovered with punctures (mileage 14,467). Considering an extended Warranty.
MS, South West Yorks
If you will be handing the car back after 3 years, no problem (except for the next person who buys it). If you intend keeping the car long-term then service plans are usually very bad news: minimum oil and filter changes; very little actually done to the car. In my view every car (whatever it is) needs an oil and filter change at least every 10,000 miles or at least every year whichever comes first.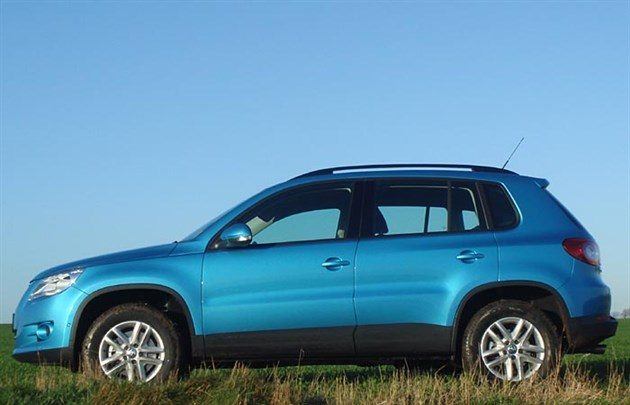 The undefeated
I have owned my 2008 VW Tiguan Sport from new. It has done nearly 100,000 miles. Like you I have always used Super diesel and have never had any problems. Last week it (as always) went into VW for a major service and cambelt and water pump change. I have always  declined the emissions update and have written to VW to that effect.
The garage has, without my consent, done an update. I asked for it to be reversed and put back to its former state. I refused to accept the car until this has been done. The garage has loaned me a courtesy car until they can find out from VW if this can be achieved. Could you please advise where I stand if VW will not reverse the update?

GA, via email
I don't think it can be reversed. However, VAG has pledged that it will fix any issues that arise consequential of the emissions update. On badly maintained cars (and 1.6TDIs) there have been problems of sooted up EGRs and, because the injectors have to work 50% harder, sometimes they, too, have failed, But with your well-maintained engine I don't think you will have any problems at all.
For by Ford
Having worked in the motor industry from the age of 17 until retirement at age of 65 I consider I have some knowledge of it. I do not accept your comment regarding KIA and Hyundai being many times more reliable than Ford. I kept my last three Ford vehicles each for 8 years. They never ever went wrong, were serviced annually and required no other mechanical attention. KIA and Hyundai may be very good cars, but cannot compete with Ford upon sales, and therefore surveys upon repairs per 100 are irrelevant.
KE, via email
I'm afraid you are well behind the times and your knowledge is specific to you. Mine is based on letters, emails and Asks from more than 800,000 readers. Factually, Ford is now the fifth biggest motor manufacturer in the World, behind Toyota, VAG, Hyundai/KIA and General Motors, and is actually considering a merger with VAG.  See: https://en.wikipedia.org/wiki/List_of_manufacturers_by_motor_vehicle_production / Hyundai/KIA cars are generally regarded as the most reliable in their classes and 800,000 reader responses in http://www.honestjohn.co.uk/carbycar confirms this. That's why KIA offers a 7-year 100,000-mile warranty and Hyundai offers a 5-year unlimited mileage warranty. Fords used to be a lot more reliable than they are now. Their record over the past 5 years has been almost as bad as VAG's., especially for dry clutch DCT automatics. Lets hope the new chain-cam Focus 1.5 Ecoboost with 8-speed torque converter auto puts Ford ahead of the game again.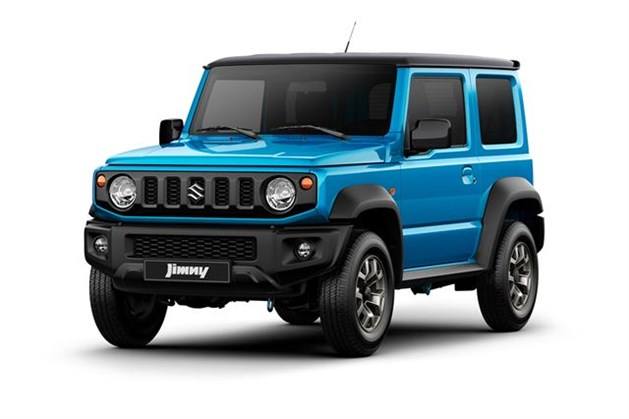 Dai-ing wish
My 2002 Daihatsu Terios automatic has gone after 16 years. Which automatic small 4x4 do you think can replace it, sitting similarly high?
GC, via email
There may be a few unsold Suzuki Jimnys left, some of which might be automatics. That's the closest you can get until the cute new Jimny (above) arrives later this year. Plus, of course, 2nd hand Suzuki Jimny autos. Alternatively, search 2nd hand for a newer Terios automatic than the one that sadly died: Some here: /used-prices/Daihatsu/Terios/ 
White van scam
At the beginning of May I was sent an email from my insurance company Admiral stating a claim had been made against me, Claim Ref: 111267683, and this happened on 30th January of this year. I called Admiral and was told that is all the information they had. I denied it as it had not happened. I asked them to get the following information: where it happened, what time of day, the description of the car that hit the claimant and the description of the driver. They said they would write to the other insurance company and await a response, but could I send photos of my car in the meantime. This I did on 5th May and the photos have been added to my file. I called again on 26th May to see if they now had the information I requested and was told no, but I was given a little more information: apparently I hit a white Renault van while changing lanes. This I can assure you never happened. They told me they had tried to call and email the other insurance company but had had no luck. On speaking to a man in arbitration he told me I had to prove I was not involved and if this does not get sorted by my renewal date my insurance will go up. They also will only close the case at the manager's discretion and they needed a just reason as the details are now registered with a certain 'governing body.' If this is the case, insurance companies work backwards as in law you are innocent until proven guilty. The situation is the same as me walking into a police station and saying I had been attacked on a certain date but I did not know by whom and where. Please can you advise me if my insurance company are acting correctly and what I can do to get this resolved?
CC, via email
The other driver is potentially committing insurance fraud. So, first thing, go to the police and try to get a 'crime number' (which they may or may not give you claiming it is a 'civil' offence. You then go to a local county court and get a court order compelling the insurers to reveal the identity of the person or persons making the claim against you. Once you have obtained that, you sue that person for the quantified damages this has caused you, using the Small Claims track of the County Court. The defendants will probably not even show up, but the judge may order a criminal conviction against them for fraud and that will then involve the police. It is shocking that insurers who work on the principal of 'absolute good faith' are showing so little of it to their policyholders. It is entirely possible that employees of insurers work in league with the fraudsters. For Small Claims, go to: https://www.gov.uk/make-court-claim-for-money /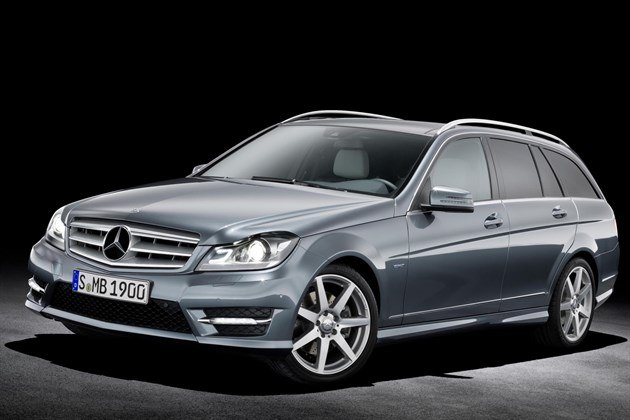 Estating the obvious
My son wants to buy for under £8,000 a used 1.8 to 2.0 litre estate, petrol version with manual transmission for better fuel consumption. He is thinking of an 8 to 10 year old low mileage Mercedes. Is that a good idea? What make would you recommend and any other advice?
GB, via email
Hard to find a Mercedes estate with an economical small petrol engine and manual transmission because 90% were diesel automatics. W204/S204 C-Class had a few faults: /carbycar/mercedes-benz/c-class-w204-2007/?section=good / Corresponding W212/S212 E Class: /carbycar/mercedes-benz/e-class-w212-2009/ Click on <Mercedes> for the menu to check out anything extra on the S204 and S212 estates. As always, remember that buying status does not equate to buying quality and reliability and a Mercedes will always be more expensive to run than a Ford.
Crash course 
I have been involved in an accident for which I have accepted full responsibility. Pulling out from a minor road I failed to see the approaching car and we collided. I have a few details of the other driver including registration number but none of his insurer. He seems reluctant to provide these. I have seen the car and the details are consistent with the plates on the car. However, in trawling the Internet, including the DVLA, I can find no reference or details of the vehicle. This seems a bit odd. Would you like to comment? The requirements from your end would not be abused.
RD, via email
Report the matter to the police. At a guess, the other driver is not insured, or his car is not taxed, or he does not even have a driving licence. You can check the tax and MoT situation of the other vehicle here (which is what you may have already done): https://www.gov.uk/get-vehicle-information-from-dvla / You can check if it is insured here: http://www.askmid.com/askmidenquiry.aspx / (This is chargeable at the rate of £4.)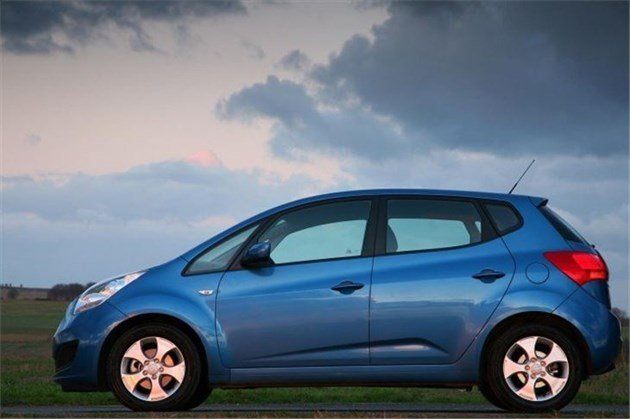 Lowered expectations
The KIA Venga is the perfect shape and size for us. Easy access and good visibility. We would like a new car with the same or similar body shape but with a better engine, gearbox, springing and with automatic side mirrors and tailgate. What is the nearest we could get, please?
JH, via email
There isn't anything else. That kind of tall car/MPV body shape has gone out of style and been replaced by 'crossover' SUVs such as the KIA Stonic, Hyundai Kona, Citroen C3 Aircross, SEAT Arona, Honda HR-V, Peugeot 2008, Renault Cactus. If you go for one of these, make sure you get it on the smallest wheels with the deepest profile tyres available. For example:  /road-tests/citroen/citroen-c3-aircross-2017-road-test/ Range: /carbycar/citroen/c3-aircross-2017/ Or: /road-tests/kia/kia-stonic-2017-road-test/ Range: /carbycar/kia/stonic-2017/
Transpondential meditation
I currently pay a huge amount annually to insure my 5 children (ages 17 - 23). They are all named drivers on either mine or my husband's insurance. One has 3 points on his licence for speeding within the first year of receiving his licence. The others have clean licences.  Could you please advise whether they should be getting their own insurance policies and so build up a no claims discount? If this is the case, who do you recommend? Or should I keep them as named drivers? We currently have an Admiral Multicar policy for 2 Golfs, 2 Polos and one LandRover. Four children have their own cars and are the sole young drivers for their cars, plus my husband and I. The final Polo is shared between the two youngest. Any ideas would be very greatly received.
CSB, via email
What might help is to volunteer to have black box transponders fitted to the cars. The insurer can then monitor their driving and base their individual premiums on that. Each child could then become policyholder for his/her car (would have to be one or other of the two youngest) and start building up NCD. Also, continue to name you and your husband as alternative named drivers on each child's policy. But under this the other kids would probably not be allowed to drive each other's cars. It may or may not work out cheaper. And the disadvantage is that anyone driving the car (including you and your husband) is monitored so could affect the premium by driving badly or by speeding as monitored by the transponder.
Beyond a Juke 
We are about to purchase a new or second-hand petrol car for say £10,000, although we could pay up to £14,000 for an up to 3 year old car with a mileage of approximately 20,000. We have enjoyed driving a top of the range VW Golf with parking sensors, automatic gearbox, sun roof, cruise control, darkened back windows, electric folding wing mirrors etc. We have seen a Honda Jazz 1.3 CVT, which seemed unexciting, although reliable, but would be just about suitable. My wife thought it unattractive and would prefer something like a Nissan Juke. Owner reviews seem to indicate the Juke is unreliable. We could purchase another Golf, but they seem to be too expensive. We are also unsure of the DSG gearbox and which Golfs have the reliable one. We would keep any new car until it became uneconomic. Your advice would be appreciated.
SJ, via email
Nissan Juke reliability: /carbycar/nissan/juke-2010/?section=good / A Honda Jazz is slow, unexciting to drive and rides better on 15-inch wheels than on 16-inch wheels, but is very reliable, very economical and astonishingly practical and versatile inside: /carbycar/honda/jazz-2014/ It's much better with the 1.5iVTEC engine, but your budget does not stretch to that. Golfs are popular, but customers seem to expect better reliability than they get: /carbycar/volkswagen/golf-vii-2013/?section=good / A possible compromise is a Mazda 2: /carbycar/mazda/2-2015/
Going no air 
I purchased a used 2014 Focus from Bristol St Motors in late October. In April we tried to use the air conditioning for the first time and got nothing but hot air. We only had a three-month dealer's warranty, having decided against the extended option, but as the air con has never worked for us, it seems likely that this was an existing problem at the point of sale. Is repair the responsibility of the dealer, or should we accept that this is now our problem? Given the age and mileage (just over 18,000), this is isn't something we would expect to have to deal with so soon after purchasing the car. 

AM, via email
A/C depends on being used all year round or the seals in the system dry out and the system loses its refrigerant. If you complain to the supplier of the car then this may be what he will say. Your system lost its refrigerant because you did not keep the seals lubricated by using the system. See: /faq/air-conditioning/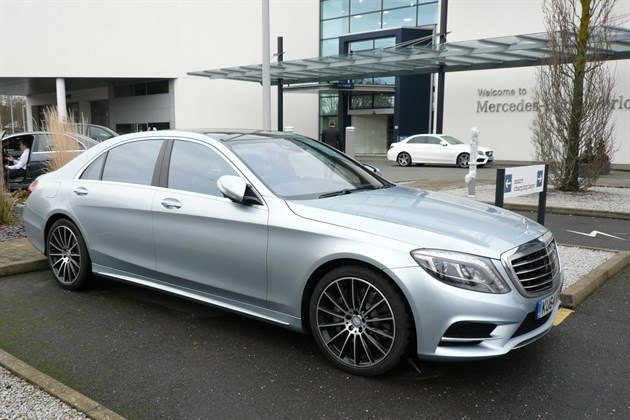 Shock treatment
Thanks again for your advice on a quiet car. You recommended the Mercedes S500e with Magic Ride. Looks like we will go for one. When I asked you if the top Jaguar could qualify for a quiet ride you said that the low profile tyres sent sharp shocks into the cabin. Obviously, it does not have the levelling system of the Mercedes, but could different tyres make it an acceptable candidate for our purchase?
MW, via email
Jaguar tends to specify low profile tyres on big rims and obviously the first 'shock absorber' of any car is the tyres. XJs aren't too bad, but not as good as Mercedes S Class Magic Ride that, despite relatively low profile tyres, checks out the road ahead and does what it can to absorb impending poor surfaces. Interestingly, most Jaguar F-Pace buyers seem to be going for 19-inch wheels with 255/55 R19 tyres that provide the car with better initial shock absorption than 20 inch, 21 inch or 22 inch wheels.
Condensed version 
I currently have an air conditioning cooling failure on my Subaru Forester D XC, purchased April 2016. I had a failure this time last year and it took until Autumn to resolve, due to the main dealer not having working test equipment. They found no gas in the system and, after regassing, found no leaks. I then had the system verified as OK at the annual service in March. Five weeks later, no cooling. On inspection the Subaru dealer informed me that the condensing radiator was leaking due to being damaged by a foreign object through the front of the car, therefore I was liable for the repairs of around £850. An appointment was made 14 days hence to remedy the problem, but the dealer forgot about me and did not order the parts. I was then told that the parts would be reordered and the due date is in 14 days time. Does the assessment seem reasonable? Should this be under warranty? Do you know of any issue with the air conditioning system in this country, given the 14 days, so far, that is has taken to source the parts? An Internet search results in a flood of hits for similar problems in the USA. My confidence in the dealer is a bit low side at the moment. That said, they did give me 20% off my service in March and they have intimated that 'something' similar could be done for the missed appointment. I will wait and see. Anything off the £850 would be welcome. I intend to retain the old parts to inspect the damage and give myself possible options.
EL, via email
A/C failures due to stone damage of the condensers are very common. A/C failure due to corrosion of the condensers also happens. Since the dealer says you will be liable for the cost of the repair because the condenser was damaged, tell him you will be taking the car elsewhere to an a/c specialist who will fit a generic condenser costing about £300 + fitting, then go and do exactly that: /faq/air-conditioning/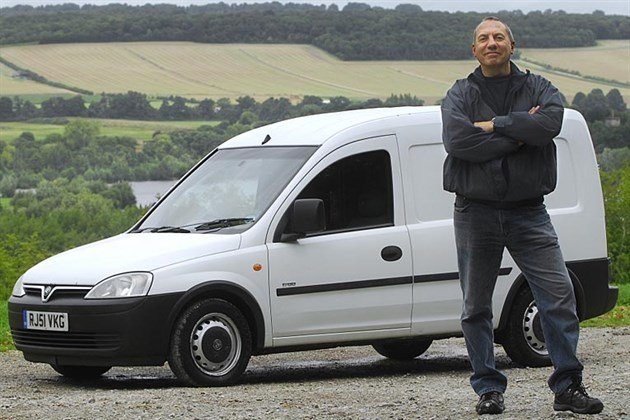 Beach-combo 
I am 18 years old and have been driving for over a year. I am looking at buying a 2001-2011 Vauxhall Combo 1.3 for use as a weekend camper. I have chosen this particular model as the small engine will mean insurance and running costs will be affordable for me, as I'm still a young driver. They can also be found for under £2,000. Are there any known issues with this model, and is this the best small-engined van to look at for under £2,000? 
TR, via email
I actually tested this in 2005 here: /road-tests/vauxhall/vauxhall-combo-crewvan-2005-road-test/ The engine is a 1,248cc FIAT Multijet and it's crucial to get one without a DPF or the whole thing can go horribly wrong, as it did in FIAT 500s fitted with the same engine and a DPF. Get a good one, though, and it can last more than half a million miles (as did the one in the photo). More here: https://vans.honestjohn.co.uk/van-reviews/vauxhall/combo-2002/
Light entertainment
I can't prove what I'm about to tell you, but my recollection from the 1960s when I was a student in Edinburgh, the lights were coordinated, but not "Smart", so that if one drove as 22mph it was possible to drive from Kings Buildings (the science place) to Princes Street without stopping. They were later scrambled, perhaps as retaliation to the local populace voting down a 'congestion zone', like London, to discourage drivers by making it more difficult to journey into the city. I have no knowledge about other routes. 

CS, via email 
I remember Ken Livingstone ordering this to be done to us on Euston Road so that he could legitimise introducing congestion charging for the congestion he caused.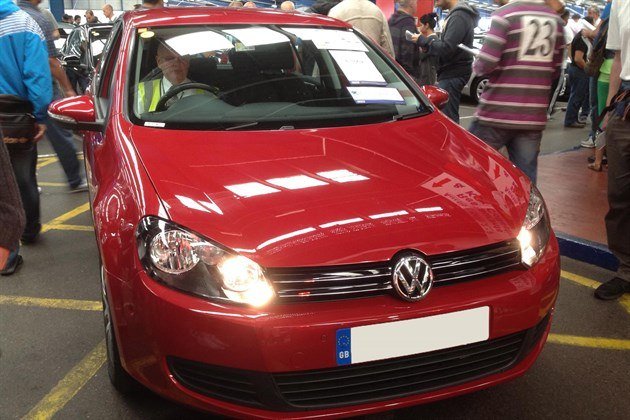 Giving up Golf
We intend to replace our VW Golf VI this year with an Audi A4 avant Sport quattro, with a few extras and 17-inch wheels, which we would keep to 150k miles and 8 years old.  Because 2 out of 3 miles will be spent on French and Spanish motorways at 600+ miles/day, the only currently pragmatic choice is diesel. If I had to choose today, I would take the modest cost, fuel economy, emissions penalties and choose the lower-powered V6 over the 190HP four, but the UK government was supposed to be revising its ridiculous emissions penalty structure introduced last year, yet I've seen nothing yet. And in September the new real-world economy and emissions figures for all current cars are due to be published and these might show a different relationship between the two engines I'm considering and alter the perception of best-buy. Is there any way of getting early access to this info so I can finalise the decision and order the car? Will it be worth waiting anyway for the 2019 model year? For statistical honesty, I can report that our December 2010 Golf 1.6 TDI BMT DSG DQ200 has, at 109k miles, never had a transmission problem, nor a DPF issue, undoubtedly due to the type of use. Fuel economy has worsened by nearly 10%, which I put down to worn injectors, but on this 3k trip we're only using Super Diesel, just in case there is a marginal clean-up benefit to be had. I would be grateful for your advice.
AB, via email
The offices of Porsche in Stuttgart and Audi in Ingolstat were raided in April in an investigation into 'emissions defeat' devices fitted to VAG's 3.0 V6TDI and 4.2 V8TDI. In May the company was ordered to recall the V6s and V8s in Porsches to correct the emissions defeat devices and bring the engines to an acceptable level of NOx emissions. And on 18th June Audi Chief Executive Rupert Stadler was jailed, while Porsche suspended fitting of all its diesel engines to new vehicles. This followed the January 2018 recall of 127,000 Audi vehicles fitted with V6 diesel engines. So the company had still been at it, despite everything. Even though the 2.0TDI is an inferior belt cam engine you'll probably be 'safer' with it, if you want to stick with the brand. EU6d TEMP / WLTP is applied from September 2018 so anything you order now will be to the new standard if it has been certificated. RDE is not applied until September 2019. Thanks for your feedback about the Golf. Well done.
Click to Honest John's Motoring Agony Column 21-07-2018 Part 2
Comments
Author

Honest John
Latest