Honest John's Motoring Agony Column 14-07-2018 Part 2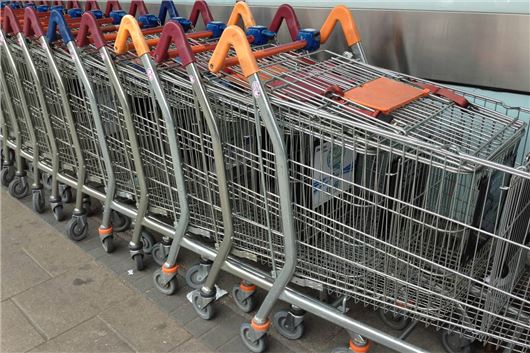 Published 13 July 2018
Click back to Honest John's Motoring Agonies 14-07-2018 Part 1
Off his trolley 
When shopping at Aldi, I came out of the shop and noticed 4 shopping trolleys that were attached together had rolled down the steep hill and smashed into my mint condition Audi TT. There were a few witness so I went in and spoke to the manger, then the district manager called me and said they might be willing to cover damages. But when they got the bill they have started dragging their heels, saying we park there at our own risk. So I went back and took pictures and there is no sign or notice saying we park there at our own risk. I also got the manger to sign saying yes there is no sign. Also, they say they don't employ staff to collect the trolleys around the car park that are not put back. In this case, it was 4 trolleys, not just 1. Also, the value of the car will drop now because it's having work done on it so it has to be put in the history of the car. The garage reckons it devalues the car 12%-18% as it's not classed as mint condition any more. Can you give your advice please. 
DO, Swindon
Take it to Small Claims: https://www.gov.uk/make-court-claim-for-money / My experience at Aldi is that the trolleys are released by £1 coins, so it seems strange that four of them containing four £1 coins should have been left loose.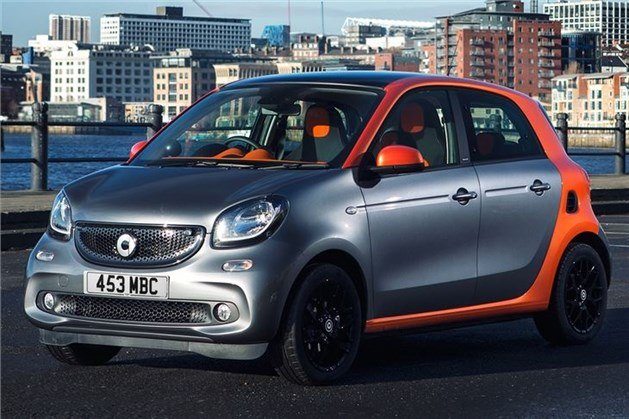 Small and tall
I have been looking for a small car, but there appear to be no used car dealers in my immediate area. I have seen the Mercedes Smart car and Toyota IQ and Citroen C1 all parked, but can never find a garage dealing in any of them. Also, when they are parked, the owners never seem to return to the vehicles in order for me to waylay them with questions. Are you able to give me a little information about these small two-seater cars? Or do you know where I could obtain a leaflet about any of them? Or indeed if you know of any other maker of such small cars?
PK, Longfield, Kent
/carbycar/smart/fortwo-453-2014/
Also (similar to a Smart): /carbycar/renault/twingo-2014/
And recommended: /carbycar/kia/picanto-2017/
Emission unpassible
I am glad that the MoT test is finally clamping down on people who remove emissions equipment, like DPFs, etc. I have a Volkswagen T4 and am in various forums about T4s T5s and T6s and the amount of people blocking EGRS, taking the CATS off and removing DPFs, which makes people ill because of the emissions, has astounded me. Some garages still advertise removing DPFs, etc. Couple that under-rated wheels and tyres and illegal bull bars, etc. I would be very wary about buying a second hand diesel for the next year or so, until they have all been MoTd and, even then, people can remove blocked DPFs between MoTs to get the vehicles working well enough to sell to unsuspecting buyers. As far as I know, mine is perfectly legal and will pass its MoT with no problem, in November. But buying second hand has gotten a whole lot harder. I support the new MoT regulations. I hope that the people who have had DPFs removed will have the opportunity to ask the removers to pay to have their vehicle put right.
RO, via email
My prediction in early May was that the new MoT could boost the used and new car market, and there are now signs that it already has: /news/miscellaneous/2018-05/tough-new-mot-could-boost-uk-car-market-by-5/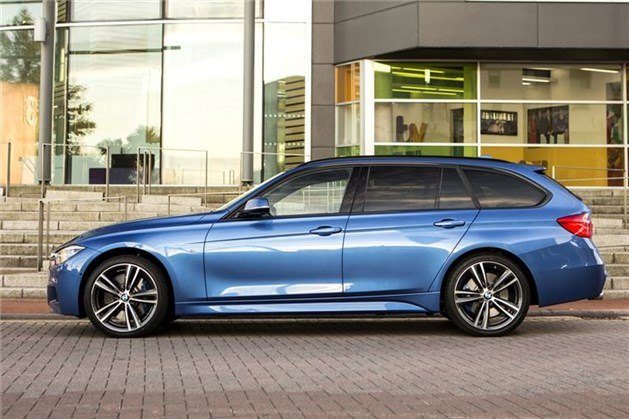 Bad haircut
After 2 days ownership I realised my 2014 BMW 330D SE Touring ex-lease car had been clocked by around 65,000 miles and been in a major accident. Interestingly, it was "HPI Clear" and an online MoT check stacked up at 30,000 miles in April 2017 and 35,000 miles in April 2018 due to a change of first ownership. In addition, the fully stamped service book had been totally fabricated by a so-called franchised BMW garage, which I found does not exist. All this was discovered as the onboard computer screamed at me on the outside lane of the motorway with 3 serious problems on the second day of ownership. Two weeks ago HM Gov MoT online records were simply not interested to learn that the mileage had actually passed 92,000 by November 2016, according to BMW UK HQ. The DVSA told me they only rely on MoT data supplied to them. Trading Standards referred me elsewhere to register my findings, which was so long winded as to be draining my energy levels so much that I gave up. Shocking. The mileage clocking was cleverly done sometime between the last BMW franchise service in Nov 2016 at 92,000 miles, and the first MOT due in April 2016 at 3 years old, by which time the mileage was clocked back to 30,000 miles. The lesson here is a warning that clocked cars can emerge just before the 3rd anniversary of a car's' registration. In addition the car had been in a major accident: new front suspension and two new rear wheels in 2015 with 5 BMW dealer visits recorded on the central computer. I returned the car to the selling dealer for a full refund with costs. In turn, they have returned it to a national auction house where it had been entered in an "Assured Mileage" sale. Further investigation is taking place on that matter too. How can a car buyer ever trust an online MoT mileage check or a dealer "HPI Clear" check ever again when clearly it had been in a major accident and clocked?
XX, Salisbury, Wiltshire
You are entitled to a full refund from the dealer who is directly liable to you. This does not depend on the dealer getting a refund via the auction house. The supplying dealer is liable to you and if he drags his feet it becomes both a criminal and a civil legal matter. See: /faq/consumer-rights/  All the DVLA ever recorded were mileages on the odometer when the car was submitted for MoT. There is no system to check that MoT mileages are genuine because there couldn't be, but dealers are required to exercise "due diligence" in checking the mileages of cars they sell and that extends further than merely going by the DVLA reports.
Counting the cost
In the first week in May this year, I received a mail shot from my local Toyota dealer stating "by directors order, 20 cars to be sold at cost price if ordered between 11th May and 14th May." I wouldn't be in the country between those dates, but had been think of obtaining a hybrid car for some time. I contacted the Toyota dealer and they said I could still partake in the deal. I visited them on the Monday and ordered a Toyota Yaris icon tech hybrid at a retail price of £18,445. (I did add a different colour, which I paid extra for). I asked the financial manager the cost price and she stated the discount was £454. I said that's not answering the question, but she refused to tell me the cost price. I didn't cancel my order and paid my deposit. I made a request to Toyota UK the same day for the cost price of my vehicle, which generated a phone call from the dealership  (the same lady), who again just told me my discount. I contacted Toyota again and they told me that I had spoken to the sales manager and I was satisfied. I told them I had never spoken to the sales manager, and again asked the cost price of the vehicle. They have now told me they have passed it to their product department? It appears they are reticent to tell me the cost price of the vehicle and perhaps the mail shot was a draw-in piece and they didn't think anyone would ask. What would your advice be? Carry on like a dog with a bone or just accept I'm never going to find out. My argument is that a discount is a variable percentage depending on the negotiating skills of buyer and seller.
SS, via email
The individual 'cost price' of the car to the dealer may well have been invoiced at £454 below the pre-tax, pre-preparation, pre-delivery "retail price". But dealers also receive very significant volume discounts and incentives that can add up to thousands per car. These can sometimes be in the form of an extra free car for every 10 cars ordered. So you were hoodwinked by the literal language used that failed to mention that the true cost of the car to the dealer would be thousands less, but only after he received the volume discount.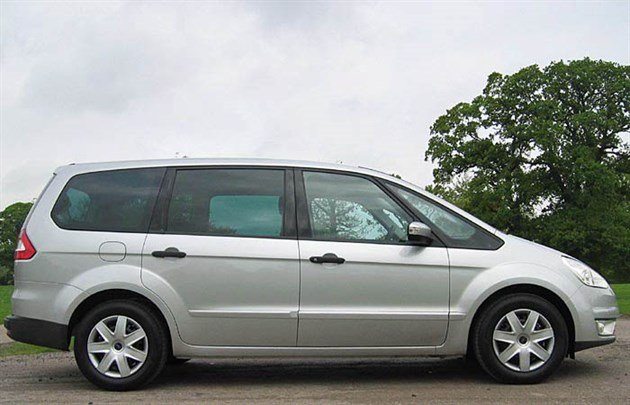 Interglactic
Shouldn't I be able to expect more than 160,000 miles from my Ford Galaxy engine? I've just been told it's beyond economic repair. The car is a 2007/57 Ford Galaxy Zetec 2.0TDCi 6-speed owned since 2008, now with 160,000 miles on the clock. It was mainly used for 'town' driving, with maybe four 400-mile motorway trips a year and a couple of 50-mile runs a month. The problems are: Intermittently the "engine malfunction" and traction control amber warning lights come on (sometimes twice a day, sometimes not at all). No effect noticed on driving if it happens in town, but on motorway the warning seems to trigger a 60mph speed cap. Both lights usually disappear if I stop and restart. Also, on first start of day, it exhausts an embarrassing amount of vapour/smoke. This doesn't persist once moving, and doesn't happen when the car is parked and started again later in day. Our usual garage has looked at it twice. It's had glow plugs cleaned, and been sent for fuel injector test but these were not the problem. Other repair notes were: "engine heavily coked up in induction side: cleaned out intake manifold; smoke still apparent; Ford tech advises engine to be worn on bottom half, i.e. piston rings and bores. A Ford trade advisor said it sounded like the bottom half of the engine was worn to excess, it would not be worth repairing, and it was a problem he was seeing reasonably frequently with Galaxy engines. Have you heard of Galaxys having this kind of early failure? It's not that I don't trust the garage's honesty, but as they're not Ford specialists I just wonder if that's really the end for this engine - except for the intermittent power cap and the first-start discharge, the car runs fine and sounds good, & I'd hate to buy another car if this one could keep running. Any light you can throw on this would be much appreciated.
JH, via email
I don't regard bottom end failure of an 11 year old mass-produced diesel engine with 170,000 miles under it as in any way "premature". Upsetting, yes. Premature, no. Might have lasted longer using Superdiesel that keeps the engine cleaner inside, especially the inlet valves on a DI engine that can be prone to coke up because they are not cleaned by fuel passing over them. Usually crankshaft failure is attributable to dirty oil or a clogged oil sump strainer. But if the area of the block around the bearings is worn there is no alternative other than a new short engine.
Crutching at straws
I am thinking of replacing my 6-year old Toyota Aygo Automated manual 2 door, with a new car. I am disabled. I drive an automatic without adaptation. I always buy a two-door so that I can slip my crutches in behind the front seat without needing to open a back door. However fellow pensioner passengers find it difficult to get in the back of a two door. I thought of getting a Ford B-Max with sliding doors, but they have stopped making them. Can you recommend similar?
DW, via email
All Aygos are now 5-door and automated manuals are only available in 5-door Citroen C1s and Peugeot 108s. Or, for a sliding rear door an automated manual FIAT Qubo or Peugeot Bipper or Citroen Nemo, but they are very van-like. (You're obviously used to an automated manual). But I'd see how you can get on with a Honda Jazz CVT-7. The 'Magic' rear seats help a lot with what you describe.
Ford Rambler
As a Ford pensioner eligible for discounts, naturally I prefer to purchase Ford products. But for many years my local Ford dealership has adopted other brands including FIAT, KIA and Mazda. For about 3 years I have been sent numerous letters informing me of special KIA deals. Last week I decided to call this dealers bluff and visited its KIA showroom to conduct an appraisal of a KIA Venga 3. Quite a pleasant package, but not equal to my 2-year old Ford C-Max Titanium X 2.0 litre automatic. The KIA did not have a heated front screen, heated screen washers and "Sports Mode" function on the automatic transmission. When asked the delivery time for a new KIA Venga 3, I was informed I could have the car in the Showroom, hence I could have it immediately. I requested the Sales Executive to verify the build date from the KIA VIN plate, which he did. To my surprise it had been built in November 2017, i.e. 7 months ago. I then queried whether it could be classified as a new car having sat unsold for over 7 months and now not exhibiting KIA's current model specifications. I declined to buy this car owing to its age and inferior specification to the Ford range. Is any dealer permitted to sell any unregistered vehicle he has had in stock for over 7 months as a "New Car"?
KE, Basildon
The Venga and the Hyundai ix20 are old designs that have been kept on the lists because they fit the requirements of a certain type of person. I don't think any new ones have actually been built for 6 months, being replaced by the Stonic and the Kona. They are a lot cheaper than a C-Max with the equipment you describe and are many times more reliable. The KIA comes with a 7 year 100,000 mile warranty and the Hyundai with a 5 year unlimited mileage warranty.
Eurocracy
We are about to embark on a 'wander round France' and six days ago a friend suddenly advised that to enter certain cities we would need an 'air quality certificate' for our car. I went on line and found a website, French, of course, where one could apply for said certificate. I had heard many tales of the labyrinthine methods of French official departments but I had no choice but to give it a whizz. Well, first, it said, choose your language. English, of course. The form was well laid out, easy to comprehend and to complete. Payment, all 4 euros, could be made by credit card and five days later, loe and behold, I had the official 'Certificat' to put in my windscreen. What a wonderful, if unexpected, example of trouble free officialdom.   
AS, Waltham St Lawrence
Happily you lucked onto the right website. There are a lot of scammers about. There's also a site for German air quality stickers. (At this rate you won't be able to see through your windscreen.) Emissions stickers for French cities: https://www.certificat-air.gouv.fr/en / Emissions stickers for German cities at 6 Euros each:  http://www.berlin.de/senuvk/umwelt/luftqualitaet/umweltzone/en/ausland.shtml / 
Eco Boops
I have a second-hand Ford Fiesta Ecoboost with 30,000 miles, which I've had for just under a year. Just over a month ago I started to have problems with it starting. My local garage firstly fitted a new battery, then, when this made no difference, it had new spark plugs and a 30,000 service. Still little improvement. Then a new ignition switch, all to no avail. I then took it to a Ford dealer for a diagnostic test only to be told I needed a new engine at a cost of over £5,000. I was absolutely horrified. On Googling Ford Fiesta, I discovered numerous cases of Ecoboost models having similar problems and needing new engines with Ford's service totally inadequate. I would be grateful for your advice as to how to proceed.
SB, via email
Ford 1.0 EcoBoost engine problems in Fiesta, Focus and C-Max is usually due to the failure of a union in the degas pipe that takes superheated steam from the water cooled turbo to the coolant expansion tank. If the engine has ever lost its coolant in this way it can lead to immediate or later engine failure. The modified pipe should look as in the photo above. Worth tackling the dealer who sold you the car: /faq/consumer-rights/
Click back to Honest John's Motoring Agonies 14-07-2018 Part 1
Comments
Author

Honest John
Latest