Honest John's Motoring Agony Column 07-07-2018 Part 2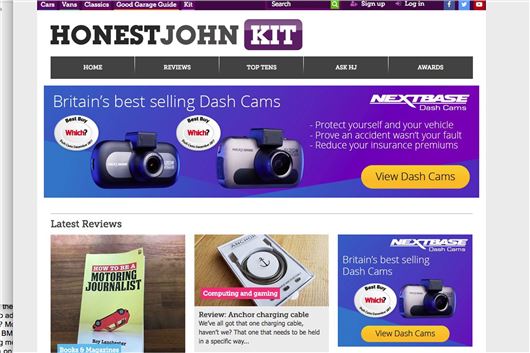 Published 06 July 2018
Click back to Honest John's Motoring Agonies 07-07-2018 Part 1
Accessorising
I will be purchasing a new vehicle at the end of the month and would like your advice on the best equipment to use. Firstly, please advise the best dash-cam to install? Secondly, please advise the best tracker device to have fitted and where can I get this done? Finally please recommend a good quality steering wheel lock.
JG, via email
All this sort of stuff is in the new section of our website: Honest John Kit, which is constantly being updated: https://kit.honestjohn.co.uk/ The strongest steering wheel lock is the Disklok, from Halfords.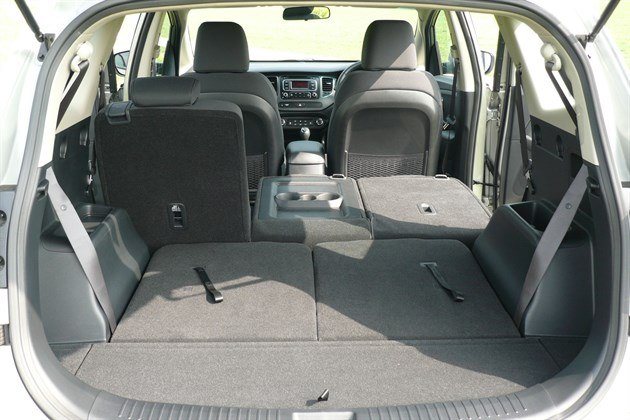 Seven gorged 
My wife has had a Ford car through the Motability Scheme for several years. At present it is a Ford Grand C-Max 7-seater 1.0 EcoBoost 125. The local Ford dealer has given her excellent service but is now closing down. There are nearby KIA, Renault and Toyota dealers. Which makes and models would you suggest to replace the Ford please? The 7-seats allows grandchildren to travel now and again.

MH, Swansea
All three make MPVs. KIA offers the Carens: petrol or diesel, manual or automatic, with a 7-year warranty (useful if she choses to keep it after the Motability lease): /road-tests/kia/kia-carens-2013-road-test/ Renault offers the Scenic and Grand Scenic: /road-tests/renault/renault-grand-scenic-dci-160-2016-road-test/ And Toyota offers the Verso (which is now an old model) with a 5 year warranty. (It has been facelifted since this test): /road-tests/toyota/toyota-verso-2009-road-test/ Here is a more recent test, but of the diesel: /road-tests/toyota/toyota-verso-16-d-4d-2014-road-test/
Achieving neutrality
I've never done heel-ing and toe-ing and coming up to 85 don't plan to start now – but thanks for the advice. When stopped at traffic lights, etc, I put the DSG lever into P, to avoid blinding those behind with my stop lights. Is that as good as putting it into N? My wife and I both like the car very much and if it wasn't for this sword of Damocles hanging over us, we wouldn't be thinking of changing so we'd need something very similar. However, the car is 5 years old in November and it's done 25,000 miles. In your view, would it be best to get out while I am winning (so far) before November and, if so, any suggestions where I go next? 
ST, via email
This is a delicate subject. But I always assume people have two legs and two feet unless they tell me otherwise. So I advise on that basis. Obviously, if you have two legs and two feet you can drive an automatic two footed. If you don't, you can't. But in that case you need to find a means of controlling the braking of the car that does not rely on transferring your right foot from the accelerator pedal to the brake pedal. When stopped at lights, do NOT put the selector into P, which applies the transmission brake. Put it into N and apply the parking brake.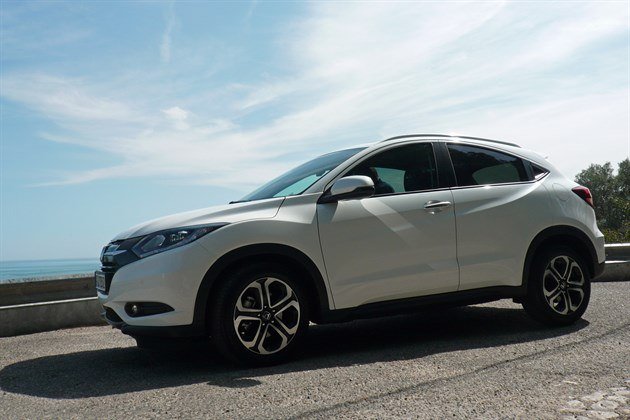 Acoustic
I am wondering if you have encountered any complaints about the noise of the 1.5 petrol engine in the Honda HR-V. We bought a new HR-V 1.5iVTEC with manual transmission in March, wanting petrol because we are unlikely to exceed 8,000 miles a year. Unfortunately, the dealer only had a diesel demonstrator available to test-drive, but the feel of the car was good, and it otherwise gave us what we required by way of size, ride, space etc. The dealer had a manual petrol HR-V in the showroom, which we agreed to buy on the basis of the test drive. Upon driving the new vehicle, we noticed that, whilst accelerating, the engine sounded quite loud/harsh from within the passenger compartment, my wife observing that it sounded like a diesel. The noise was particularly noticeable at low speed. We mentioned this to the salesman at the dealership, and said we would see if it settled down after a 300-mile round-trip we had coming up. There was no reduction in noise level, so we returned to the dealer for a technician to see if there was a problem. In the meantime, whilst searching for the bonnet release lever, I put my hand under the driver' footwell above the pedals, and was surprised to feel pipes and other mechanical bits, and also what felt like mounting brackets .  When I took the car to the dealer, I felt the same area in a diesel HR-V, and found it had a soundproofing panel above the pedals in the footwell. The dealer's technician said that the level of noise form the engine was due to it having a plastic manifold, and that the petrol model could not accommodate a soundproofing panel above the pedals because although if had two mounting brackets it did not have a fixing point on the bulkhead. I expressed surprise, and said I found it difficult to believe that Honda would fit soundproofing above the pedals in the diesel model but not the petrol. I have raised this with Honda UK, but have been referred back to the dealer for a diagnostic check, at my expense unless a manufacturing fault is found in which case the warranty kicks in. I have pointed out that the issue actually seems to be a design fault, and have asked for my enquiry to be forwarded to their technical team to see if there is any way in which a soundproofing panel can be fitted safely and securely. Have you come across this, and what are my rights please?
AB, via email
If the HR-V petrol model is not designed to take the diesel's soundproofing panel, why not buy one, adapt it and fit it yourself? We weren't too keen on the 1.5iVTEC in the HR-V with manual transmission when we originally tested it: /road-tests/honda/honda-hr-v-2015-range-road-test/ The petrol engine is much better with the CVT-7 that is higher geared on the motorway. The 1.5iVTEC is fine in the Jazz Sport manual: /road-tests/honda/honda-jazz-15ivtec-sport-2018-road-test/ And we have a 2010 Jazz Mk II with the 1.5iVTEC 120PS engine and 5-speed torque converter auto in Thailand that has been brilliant. Now at 145,000 kilometres. When I had an HR-V 1.6iDTEC I improved ride quality, steering and road noise enormously by fitting Michelin Cross Climate tyres.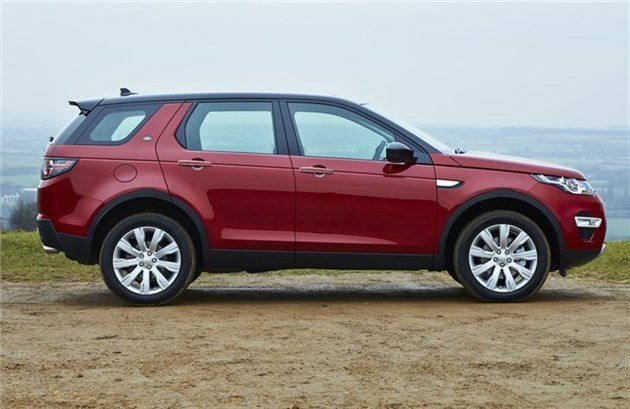 Economic crash
Looking around for insurance on my Discovery Sport, I went to Land Rover for a quotation. On a like for like cover basis it was ridiculously high, i.e., 75% dearer than the cheapest, which was from a well known, reputable, company. When I rang LR to check that I hadn't put in incorrect information or been misquoted, the explanation was that, in the event of a claim, all of the work would be carried out by LR approved repairers using only genuine LR parts. This would ensure the validity of the vehicle's remaining two years warranty. I was under the impression that an insurer had to put me back in the position that I would have been prior to an accident. As such, if I had a vehicle still under the manufacturer's warranty, anything the repairer did to invalidate this would be in breach of this requirement. In the event of an accident would I be able to demand that LR approved repairers and parts are used?
KW, Harlow
No. If you cause the crash, all you get are your insurer's approved repairs, which may or may not be LandRover approved. If someone else causes the crash you can demand that your car is repaired by Land Rover to Land Rover standards.
Crashcam
I am having a dashcam fitted to the front of my car. Do you consider it worthwhile to also have one at the rear.
GB, via email
It will probably be more useful in the rear screen than in the front. After all, fault is more likely to lie with someone crashing into the back of your car than with something that happens in front. My wife has bought a combined dash cam and rear view mirror with the display in the mirror. But it also incorporates a reversing camera that can be plumbed into the system and works to protect the rear. Unfortunately, this is in Thailand, it as a TV special offer and the box has gone missing. It wasn't cheap. Worked out at £300.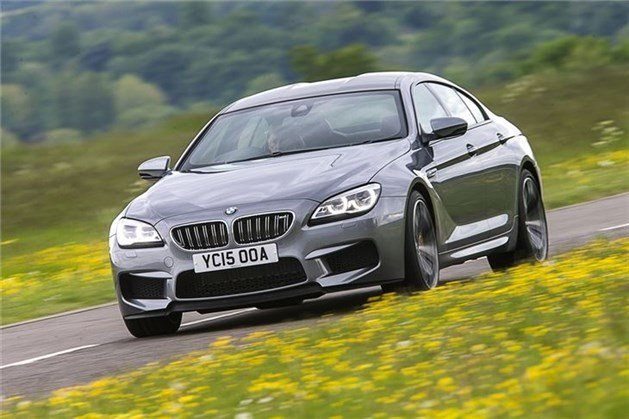 Horsepower chestnut
I am looking at three possible cars to replace my Mercedes S500, which has done over 80,000 miles and is too large for my current needs. I like powerful performance cars and am interested in the BMW M6 coupe, the Mercedes S63 AMG coupe or (slightly different) the Audi RS6. I would propose buying a car  between one and two years old. Looking at the classifieds, the BMW M6 seems to offer by far the best value: I found a 2017 with 8,000 miles (which cost over £100,000 new) for just over £50,000. Similar Mercs and Audis are well over £70,000. A friend of mine told me that both the BMW M6 and M5 have massive ongoing engine issues and are in his view best avoided. His opinion is that both the Merc and Audi are much better cars and that the reason they hold their value better is because of the BMW engine issues. What do you think? I have owned many Mercs and they have always served me very well. I have never owned a BMW or Audi.
CL, via email
Best engine was the hand built 6.2 litre AMG '63' in Mercedes C, CLS, E and S. You mention the 560HP M6 V8, from 2012, but there was a 69k mile 510HP 2006 M6 V10 in a recent Historics auction on) that bid to just £11,000 provisional. Problems with 2006-2012 M6s here: /carbycar/bmw/m6-e63-2006/?section=good No problems reported to us with the 2012-2017 M5 or M6 V8s. RS6 here: /carbycar/audi/rs6-2013/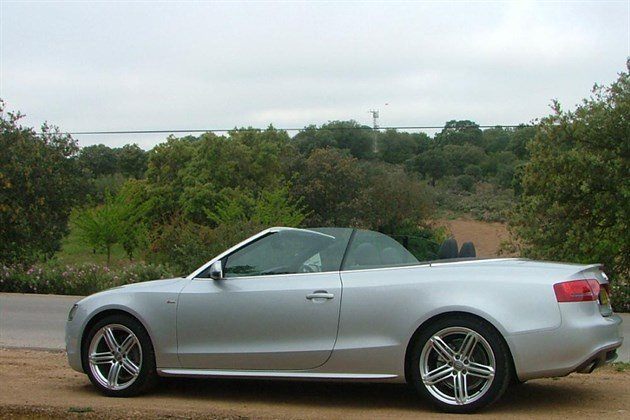 Leaked information
On 29th March 2017 I purchased a used Audi A5 S-line cabriolet From the Leeds Audi dealership.  It had around 15,000 on the clock. I have barely used it. I think I have put maybe 500 miles on it since I bought it. I went to use it in mid March this year and discovered approximately 2 inches of water behind the drivers seat and the leather upholstery had gone mouldy. I arranged for Audi Assist to collect it. It was still under manufacturers warranty and was taken to Reading Audi. Whereupon it was completely stripped out. I spoke with Reading Audi on the phone, but I was out of the country. When I returned I went to view the car and took photos of it. I was told that it was a known problem of faulty capillaries within the roof of that model but, although they had seen the problem before, they had never seen it as bad as that.  They put a hosepipe on it for 24 hours and ascertained the entire roof was leaking. I suggested that they replace the soft top, which was greeted with derision. They have had the vehicle now since mid March. I have communicated with Reading Audi on numerous occasions and they have put into writing what has happened what they have done so far and what they propose to do, as I requested them to do. I have to point out that Reading Audi have been most helpful. It really has nothing to do with them other than it is an Audi vehicle. I then spoke with the general manager in Reading and asked if they would either buy the car from me or sell it on my behalf because I had lost confidence in it and, as they would not replace the roof I did not have confidence that the problem would not reoccur, by which time it would be out of warranty. I was told it was not up to them as I bought it from Leeds Audi. It is fair to say I was then passed from 'pillar to post' and finally ended up with Lucas at Customer Relations in Sheffield. Lucas had no knowledge of the problem, so I explained it to him and sent the photographs. We spoke again and he asked me if I would like to reject the car. I wasn't familiar with that term but now I am. I said yes. Lucas said he would come back to me with a proposal, but he didn't. I phoned him and in desperation I said that unless someone took this seriously and came up with a sensible offer for me to reject the vehicle I would instruct my solicitor to deal with it as it was now becoming ridiculous. I rang again after the May bank holiday as he had not come back to me as promised and he informed me that a letter was in the post to me explaining that he could not deal with me direct because I was taking legal advice and therefore I could only deal with Audi's legal department or the ombudsman. I feel I have been treated very badly. None of this is my fault, the car is not fit for purpose, and apparently was not of merchandisable quality. I have not instructed a solicitor as it will just cost thousands and I have done nothing wrong. I would be grateful for your advice. 
CS, via email 
Your legal dispute is with Leeds Audi from whom you bought the car, not Reading Audi that has merely carried out franchised dealer warranty work on it. It's possible that the top can be treated with a product such as Renovo that will re-waterproof it. An entirely new roof will be £4,000 - £5,000, so I think it is unlikely that Leeds Audi will opt for this. But probably best to insist on it, because then your case can go to Small Claims, which has a £10,000 limit and will not cost much in legal fees. If you reject the car and escalate to the full County Court then your legal and court fees could exceed £10,000 with no guarantee of a favourable ruling. So write to Leeds Audi stating that you demand a properly waterproof top, or you will commission a completely new soft top to be fitted and will sue for the cost of it using Small Claims. Send your letter by Post Office Special Delivery, keep a copy and staple the certificate of posting to it so it becomes a 'matter of record'. Good luck.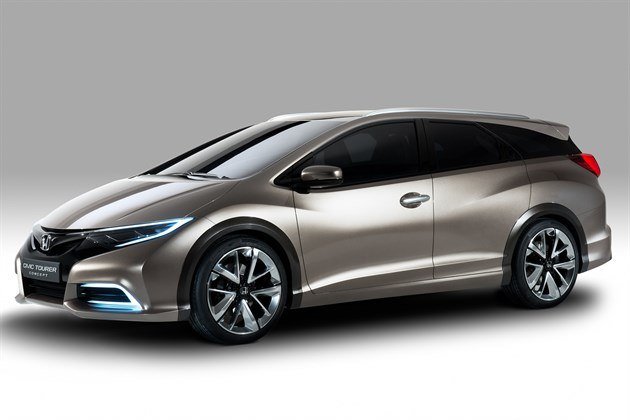 Droning on
In February 2017, we purchased a  2nd-hand 2014 Honda Civic Tourer 1.6 i-DTEC with 20k miles. While generally pleased with this well-designed estate, there is one issue that the supplying dealer and local main dealer have not been able to resolve. The problem is an engine 'drone' at a very specific rev range of 1,300/1,400 rpm. It was not apparent when we first bought the vehicle, became noticeable in warmer weather, and was not so noticeable over the winter period. It is apparent when coasting, lightly accelerating and particularly under engine braking. Sometimes the droning is so bad we need to change down a gear, which is frustrating when trying to drive economically. It disappears at 1,500 rpm and the engine is not labouring at 1,200 rpm. The drone is intermittent, doesn't occur on some journeys, and can come and go within a single journey. Whether the engine is cold or hot doesn't seem to make a difference. Could this be a fuel mixture issue influenced by external temperature? Your thoughts would be appreciated. The only other issue is a high-pitched turbine whine which is exceedingly annoying when cruising at 70/80 mph. Is this anything to be concerned about. Our local dealer advised it does occur in some Civics, is not likely to be warning of early failure and may be more noticeable in the Tourer.
JB, via email
I drove an HR-V with this engine for about 14,000 miles over 2016/2017 and never experienced any such problems. It's not great to try to run at 1,300 - 1,400rpm because that's likely to prevent the DPF from passively regenerating and clog the DPF with soot. Much more efficient to run at 1,500 - 2,000rpm. Some Honda diesels have had whistling turbos since the original 2.2iCDTI in the 2003 Accord, but most aren't noisy. Vital to idle the engine for a minute or so before switching off after a long ascent or after cruising on the motorway otherwise the oil in the turbo bearing oil feed and oil return pipes can carbonise from the heat of the turbo, restricting the flow of oil to the bearings and leading to turbo failure. If the previous owner didn't do this, then that could be the reason for the whine and it might be an idea to replace the turbo oil feed and oil return pipes. Also a good idea to run on Super diesel because the higher cetane gives more torque at low rpm as well as keeping the fuel system cleaner.
Click back to Honest John's Motoring Agonies 07-07-2018 Part 1

Comments
Author

Honest John
Latest