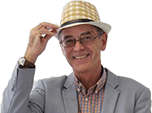 Honest John's Motoring Agony Column 07-07-2018 Part 1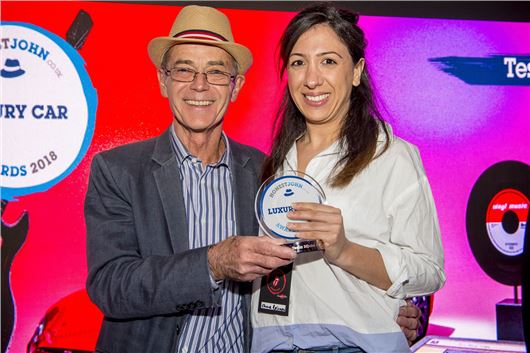 Published 06 July 2018
This week's external combustion covers warranty cover, changing a light bulb, raised expectations and, in Part 2, kit for your car, seats for seven, a question of leverage and more.
As usual, emails to Honest John should be addressed to: letters@honestjohn.co.uk  Please try to keep them as short as possible.
Easy way out 
I recently asked about warranties and we ended up taking out two policies out with https://honestjohn12.motoreasy.com/ – one for our Alfa and the other for my SAAB 9-3X. I was looked after extremely well by Tom and was also very pleasantly surprised by the other things that they do to help motorists: MoTs, repairs, services and GAP insurance, which I think will make motoring easier (hence the name I guess) and more cost effective for motorists and I wonder if we should also tell your other readers about it too?
MW, via email
That's an excellent endorsement of MotorEasy. Many thanks.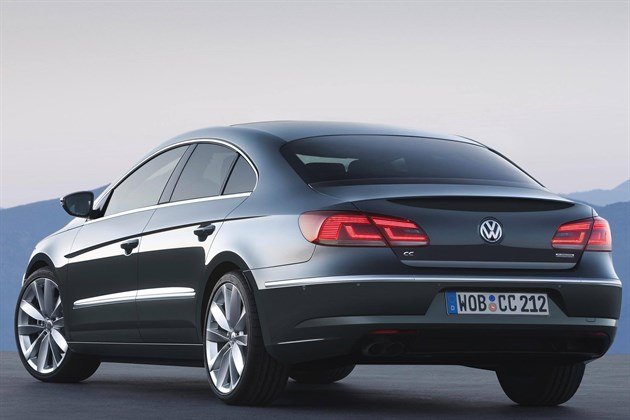 Reversal of misfortune
I have a 2012 VW CC. The reversing light on the LHS has started coming on with the tail-lights. Both reversing lights work normally when in reverse. The diagnosis by the VW dealer is a broken wire in the boot wiring harness. I have looked on You Tube and I see it is a design issue with the wiring being bent acutely each time the boot is opened. The cost of repair is quoted as £400 approx to replace the wiring harness. Does that seem reasonable? I suppose given the age of the car and this is the first repair, other than normal maintenance, I should be fairly sanguine. It still rides well, holds masses in the boot and is great on long journeys.
BM, Stratford upon Avon
Call in a local <car electrical specialist> (http://www.yell.com) and have him re-fabricate the wiring harness.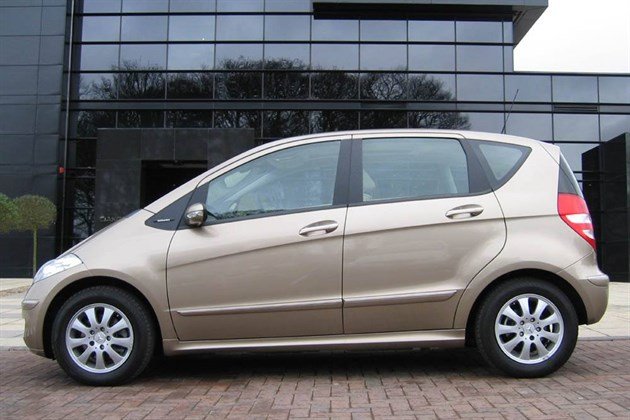 Tall story
We have a 2006 Mercedes A170 CVT with 66,000 miles. We particularly like its raised driving position, spaciousness inside and its small size for city driving and parking. It has been very dependable since we bought it in 2009, but recently we have been getting an intermittent transmission error warning. When it appears, the car goes into limp home mode. The fault has not been occurring on short trips, but on longer high-speed drives. Computer diagnostics report fault codes 0841 and 2732, re hydraulic pressure being wrong and "impermissible opening of hydraulic clutch forward gear has occurred in the CVT". All advice I am getting is that it is very likely a repair will be uneconomic and much more than a transmission oil change. (The car had a transmission oil change at 37,000 miles 4.5 years ago, and I have been told by my nearby Mercedes that no further oil changes are required.) Now we are looking for a replacement and would be grateful for your advice. Our preference is for a similarly raised driving position, automatic, petrol, good space inside, yet small dimensions, easy to park and with a 1 year used warranty. The Mercedes B-Class seems closest but it is a bit bigger than we need and we are finding it difficult to source a post-2012 model in good condition for around £10k. We like the size and space of the SEAT Arona but would rather not buy new for £16-£18k if we can find a good used alternative closer to £10k. We look forward to your valuable advice
M.Nab, via email
The standard suggestion is a Hyundai ix20 or KIA Venga (note this is an old test): /road-tests/kia/kia-venga-2010-road-test/ Or, smaller, the Suzuki Swift or Vauxhall Agila ) now out of production by about 3 years): /road-tests/suzuki/suzuki-splash-2009-road-test/ (You can get automatics of all of them.)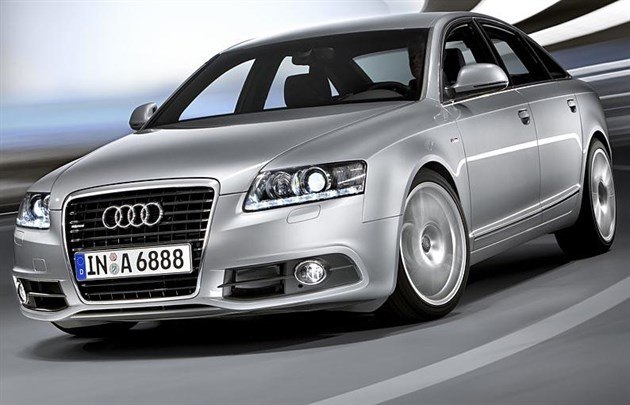 The undefeated 
I have owned an Audi A6 2.0 TDI since new and have done 145,000 miles without a problem with the DPF. I do a lot of motorway driving and regularly achieve around 55 mpg. I have been pressurised by Audi to have the emissions software change, but have not gone ahead because I believe this would affect the mpg negatively and, of course, recent reports regarding sudden power loss have reinforced my view. Am I being selfish regarding the environment and can Audi insist on making the change during my next service?
GZ, via email
Audi can't insist you make the change but if your system finally fails they won't then be sympathetic. They warrant the fix against consequential problems for 2 years and up to 160k miles, but you are already not far off that. In your case I'd leave it alone. That said, the DPF cannot be far from filling up with ash from the soot it has been regenerating. I daren't hazard a guess at how long the car has left.
Dashing white charger?
I do about 10k-12k per annum. Most of this is 20 - 30 mile round trips maybe twice a week; certainly no more frequently than that now I'm retired. This doesn't vary much whether we are in Fife or Wiltshire. In addition, we make a roughly 1,000 mile round trip between our two houses in these counties about once every month to six weeks. I have great respect for your fund of information and noted recently your views on pure hybrids v/s plug-in hybrids. So far, I am happy to keep my Lexus, but, if considering a hybrid for the pattern of driving I've described, which technology choice would be less risky to battery life/durability. The alternative, just for its walk-through facility alone, would be he Citroen C4 Space Tourer auto.
CS, Cellardyke
A hybrid probably makes more sense than a plug-in, but new hybrids from Toyota are due at the end of the year and probably best to wait for them. New Auris hybrid, new RAV-4 hybrid, new Lexus UX hybrid. Plus a new Honda C-RV hybrid.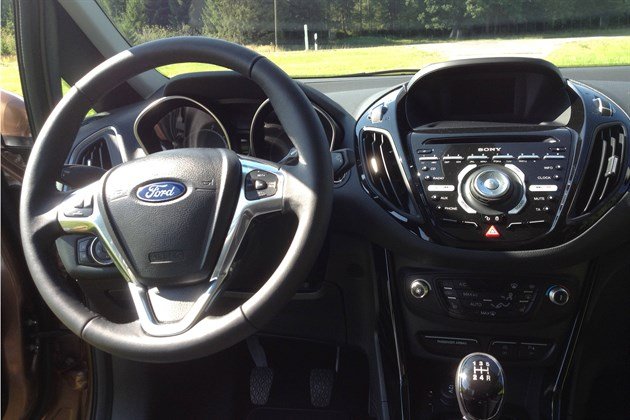 Pair shaped
I have owned a 2014 Ford B-Max from new. I am not a frequent mobile phone user. I decided to have my Samsung connected to the car's Bluetooth. Within 14 days the car battery went completely dead. The Ford dealer could not find a cause. The same happened again, and then Ford decided it was the connected mobile (he said they had this problem previously: must be phone problem). It was disconnected, and all went well until I changed my mobile months later to an Apple. I decided to reconnect the new mobile and once again within 14 days the battery became dead. What's the possible cause/answer?
DA, Leeds
It's because the system stays live and constantly seeks the paired phone when you leave the car. This will happen if you do not lock the car, but there has been trouble with the Ford 'Sync' system not switching off when the car is switched off and locked.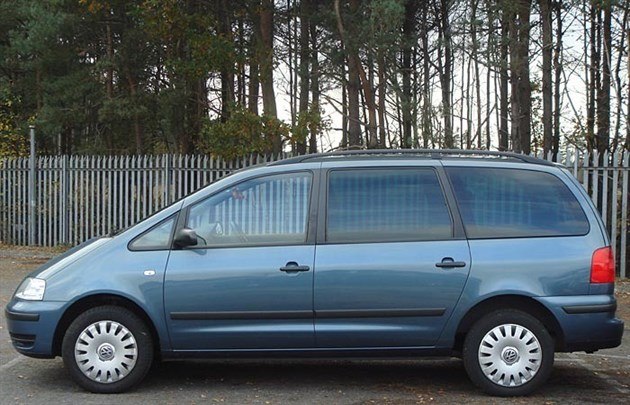 WAVs and lady friends
I am looking at buying a wheelchair accessible vehicle for a lady who is in a wheelchair. The vehicle is a 2002 VW Sharan diesel with 133k miles. I am sure I am not unique in having difficulty finding a company that can insure this as a second vehicle and allow accrued NCB and/or allow Carers to use it on an occasional basis. Can you recommend reliable insurance companies who offer these options?
PN, via email
It's a 'No Claims Discount', not a 'No Claims Bonus'. The only way insurance NCD works for multiple vehicles is if the insured has a multicar policy. Otherwise it only accrues for each individual vehicle. I can't recommend an insurer.  But if you Google <WAV insurers> you will get links to them: http://www.jubileemobility.co.uk/information/help-and-advice/wav-insurance/ and https://www.chartwellinsurance.co.uk/wav-insurance.php / and https://www.fishinsurance.co.uk/products/wav-insurance/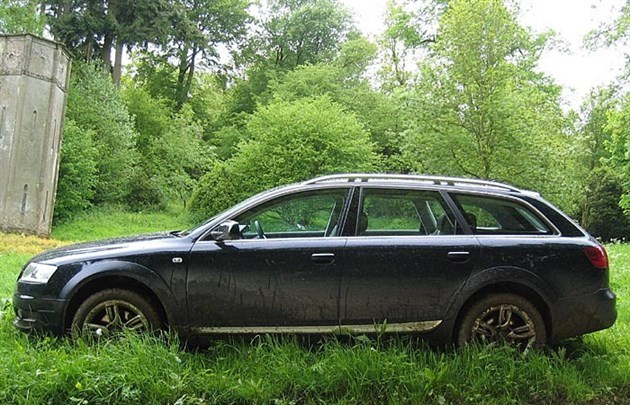 End of the road?
I have a 2006 Audi A6 Allroad that I love. It has the 2.7 V6 engine and has done 170,000 miles but is now developing faults with the MMI and air suspension that will cost at least £1,500 to sort at the local Audi dealer. I have tried our local garage but so far it is beyond them. Currently I am driving it with no radio and have to charge the battery between periods of no use; otherwise it runs fine. I want to buy an all electric car as I have solar PV and a small wind turbine but have been happy to "hyper mile" my Allroad as with almost no depreciation now it is cheap to run. It is worth circa £1,500. Is now the time to go electric or shall I spend the £1,500 and hope to get another 30,000 miles from my Allroad, by which time the Tesla Model 3 will have more competition and be cheaper to buy? 
GS, Holbeton, Devon
Emotionally, up to you. Rationally, I'm afraid I would not continue to pump money into your 170k mile, 12-year old Audi Allroad. 
With this ring…
My 2-year old Skoda Octavia broke down after I had been in heavy traffic (stopping & starting). The AA patrol bump-started it in reverse and I then drove after him to the nearest Skoda garage about 20 miles away. As instructed I did not stop the engine but changed gear easily several times. The AA patrol diagnosed a burned out starter motor. I have the AA report that states this and the dealer was told it should be repairable under warranty. Two days later the dealer informed me it was the clutch and flywheel that had failed, which would cost £1,200 and was not covered under warranty. I pointed out that that I had driven the car to the garage and changed gear, but they were adamant that the clutch had failed. I reported this to Skoda UK, but they accepted what the garage told them. As I was away from home I had to accept it. My local Skoda dealer now tells me that changing gear as described could not be a clutch failure. I would be grateful of your comments and how I should proceed? I asked for the clutch plates but they said I could not have then as I had contacted Skoda UK.
GS, Ampthill, Bedford
You haven't told me which engine this car has, but I guess it has a dual mass flywheel. The starter ring is on the dual mass flywheel. That will be what got damaged. But it is routine to replace a clutch when a dual mass flywheel is replaced, whether the clutch is faulty or not. (As you wrote, yours wasn't.) VAG only warrants clutches for 6 months. However, a dual mass flywheel should be covered for the full 3-year warranty. Go back to the dealer and to Skoda with this understanding and tell the dealer that if he does not refund the part of the £1,200 relating to the DMF, you will see him in the Small Claims Track of the County Court. https://www.gov.uk/make-court-claim-for-money.
Pinin it down
We drive a 2002 Mitsubushi Pinin petrol auto, 5-door Elegance. Never missed a beat. Sails through MoTs. 4x4 comes in handy and, as we are getting on in years, nice to get into a vehicle without slipping a disc. It's done 110,000 miles, driver's seat has seen better days, but other than that the car is pristine. Thing is, I'd like to get something a little better for not a lot of money. £5,000 tops. I had thought about Porsche Cayenne 3.2 (wife's favourite), BMW X5, Mercedes ML 320 or Mitsubishi Outlander. Any advice or should I stick with what I have?
GM, via email
Stick with what you have. Always remember the golden rule that the more expensive a car was in the first place the more expensive it will be to maintain and to repair. That's why cars that once cost £75,000 sell for £5,000 second-hand.
Height of fashion 
Regarding SUVs, I seems I have touched upon a sensitive area, as far as 'AS' is concerned. I am sorry. I never intended to upset anyone. I never intended to ruffle AS's feathers. That said, I do not  (regrettably) accept his analogy: motor-cars to houses. I am not sure people in the UK lived in pokey houses? I am not persuaded that people today live in larger houses: anything but. I still look at SUVs and similar and wonder why on earth do people buy these things? Honestly and truthfully, I perceive only downsides to owning, running, and, driving these behemoths. I see only disadvantages: many disadvantages. Have I got it all wrong? I accept  (presume and hope)  they are safer in collisions than conventional motor-cars that are lighter in weight. That said, does not the behemoth cause more damage and inflict more injury to conventional traffic?
PDG, Lyndhurst
I just had another wonderful 300 mile drive in my Renault Koleos. Superbly comfortable. Great steering and handling in AWD. Decently economical at around 43mpg. And with the best 'real time' satnav in any car at any price. Set a route and if there are any hold-ups on that route it will find a way round them. Remarkable.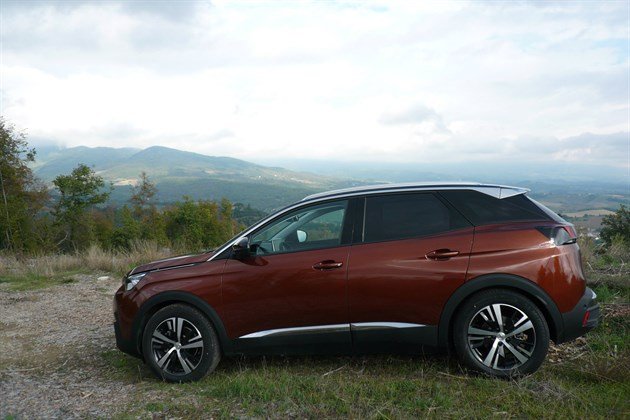 Circumstantial evident
Eleven months ago, I purchased a Peugeot 3008 1.2 PureTech GT line and very happy I am with it too. However, my circumstances have changed and I don't use it for commuting and rarely at weekends as my wife has a second car that we tend to use then. What are my options? Could we trade 2 in for 1 new car. Or could I sell it outside a trade-in arrangement? Oh, and what percentage of the original purchase price could I expect to loose?

IR, via email
Never ever trade 2 for 1. That's the way to lose twice as much money as trading 1 for 1. If you can't interest a local Peugeot dealer at sensible money, try webuyanycar.com or wewantanycar.com / You have a great car. But offloading it at 11 months old you can expect to lose 25% - 35% of what you paid for it.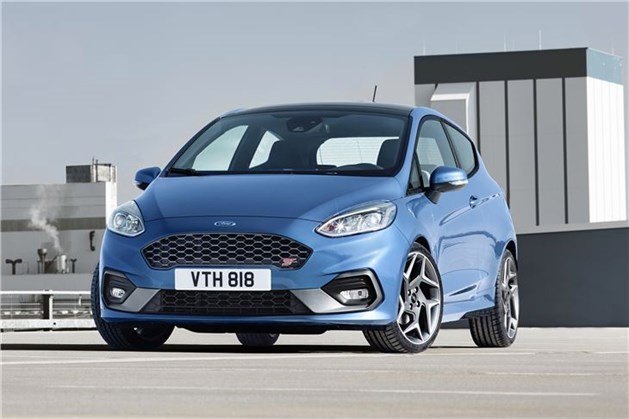 Thrill seeking
Were I in the market for a new car (I have 2 motor-cars - total mileage of the two added together does not reach 5,000 miles a year), would I buy new? Most the cars I would, initially consider are simply too big:  too long. BMW 3-Series (the obvious choice - or is it?) at 4,620mm is a very big motor-car (is it only me?). A current 8 Astra (the one that has been on a diet) is an interesting choice - especially second-hand (compare the price of a 2 year old Astra with a 2 year old Golf). The forthcoming Focus looks good - very good. A really nice BMW 130i  would appeal – but, if I had the money, bugger the 3-Series, the A4, et alia - it would be the Alfa Guilia, and never mind the size. The Playmate of the Year has a certain appeal (me being the innocent: I have no notion what is the appeal).
PDG, Lyndhurst
The new small car to stir your blood, for reasonable money, is the new Ford Fiesta ST: chain cam 3-cylinder 1.5  turbo engine, 200HP, 0-60 in 6.2, 144mpg and from £18,995: /road-tests/ford/ford-fiesta-st-2018-road-test/ For best discounts try http://www.drivethedeal.com /
Moulderhome
I have a problem with brake disc corrosion. My 2017 Peugeot Boxer motorhome is parked on a block-paved drive and has been left unused since February. I have noticed there is heavy corrosion on all four discs. My previous motorhome, on a 2008 Ducati chassis, parked on the same area did not suffer such corrosion. I have not used a disc cleaner because it will require removal of the wheels. I understand wheel covers may not solve this because condensation underneath will cause corrosion. I look forward to your comments.

MW, via email
You might be able to find someone who makes stainless steel brake discs, or brake discs of a material less susceptible to condensation corrosion. Otherwise there is nothing you can do apart from use the vehicle regularly. That's the problem with camper and motorcaravan conversions. They are built onto commercial chassis designed to do 250,000 miles in 5 years, then be scrapped. They are not designed to sit around on damp driveways for most of the year.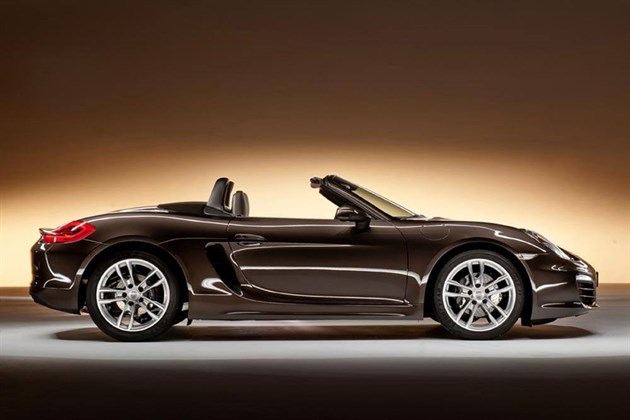 Boxsting match?
I have owned a Porsche Boxster S from new (now 4 years old, 55k miles). Due to a career change, my mileage will be going down and it is unlikely I could afford a new Boxster any time soon. So I am considering keeping the Porsche rather than p/x for a FIAT 124, Mazda MX-5 or Audi TT, for example, although the quattro would be very useful where I now live. Am I a fool? Are there expensive things likely to go wrong with a Boxster any time soon? What do you think are the Boxster's weak points on reliability and costs (and depreciation) if I am considering keeping for another few years? Should I sell or should I keep?
SS, York
This must be a 988 Boxster and we don't have any bad stuff on it yet: /carbycar/porsche/boxster-988-2012/?section=good / Still essential, however, to have a proper service and oil and filter change every year even if you only do a couple of thousand miles in the year. I think if you swap down to an Abarth 124 Spider or an MX-5, though the MX-5 is a great car, you'll regret it because neither of them is a Boxster.
Revolvoing parts 
In March 2017 I bought a Volvo V50 SE LUX 2.4 auto petrol with 41,114 miles that has been serviced regularly. When I asked a local Volvo specialist about replacing the timing belt, he said it would probably be o/k for the time being, but if it did fail would ruin the car engine and would be uneconomical to repair. I do less than 5,000 miles a year, so would you advise me to have it replaced along with a regular service.
RB, via email
Without any shadow of doubt. He's right. This engine is notorious for self-destructing if the belt or the waterpump fails. Replace the timing belt, tensioner, waterpump and also the aux belt.
Balanced view 
I'm interested in buying a new Polo and bought the recent Auto Express issue with its Driver Power Survey to find that the Polo isn't listed. I'm pretty sure it wasn't in last year or the year before either.
In What Car's car reliability issue (December 2017) the Polo was the third least reliable small car. It's inconceivable that Auto Express didn't get enough feedback for a best-selling car like the Polo. Can I assume therefore that it finished way down the list and is a deeply unloved car?
WL, via email
The 2009-2017 Polo was a big seller so you have to take numbers into consideration. But here are the complaints we received about it: /carbycar/volkswagen/polo-v-2009/?section=good / Actual complaints received are always a better measure than 'reader surveys'. It's proper qualitative research rather than quantitative based on people answering questions and simply failing to remember everything that went wrong with the cars. That's why, even though we do our own survey, we balance it with reports of faults received directly from readers.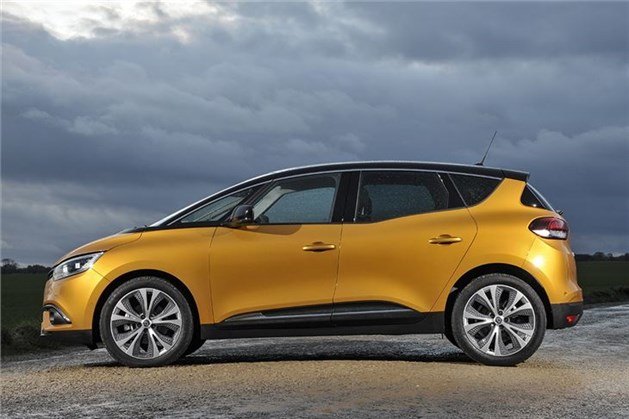 Scenic views
We would be grateful for your advice. We have been driving Scenics for many years and like the higher seating, overall size, digital display and overall MPV concept. However, we now need to replace our current car and wondered if there were other makes with similar characteristics that we should look at apart from the Ford C-Max, Citroen C4 Space Tourer and the Golf SV. Our driving is mostly local with occasional long journeys but overall annual mileage only 5-6,000.
GB, via email
You've pretty much listed all the alternatives The Toyota Verso 1.8i Valvematic Multidrive S is getting a bit old now. The Golf SV is very nice apart from the DQ200 automatic transmission. The Citroen C4 Space Tourer has the best (6-speed torque converter) automatic transmission. The C-Max is waiting to get a 6-speed torque converter instead of its Powershift. And of course there's the new Scenic. Petrol much better than diesel for 5k-6k miles a year.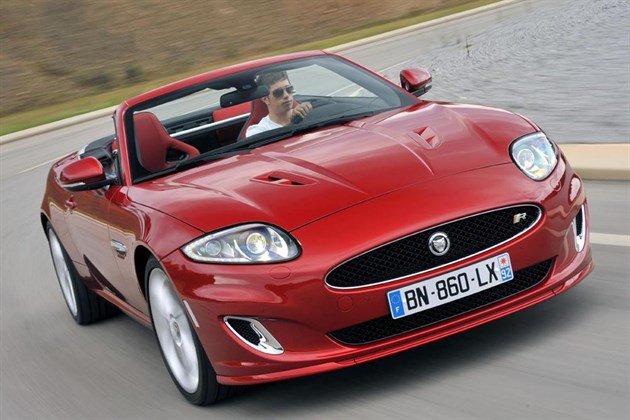 Parting is such sweet sorrow
My Jaguar XKR recently developed a cruise control fault but I could still drive the car. The local Jaguar dealership diagnosed the problem as a faulty adaptive cruise control module, part number LJD 1960 AA. However they could not fix the problem as Jaguar no longer sell nor stock this part. So I have been left to try and source this part on my own. Obviously Internet, eBay, etc. was my starting point. Eventually I found a company on eBay that was showing this item for sale. I bought it, took it to the same Jaguar dealership to fit but lo and behold the part showed the same fault codes as the original. I have been able to drive the car with "cruise unavailable" for some months, but recently the message "ASC unavailable" started coming up as well and then the car enters "engine fail safe" mode. Whenever I try to drive the car now I get the engine fail safe mode almost immediately and the car cannot be driven. The dealership claims these additional fault codes are a function of the faulty cruise control module. Trying to find LJD 1960 AA is proving a real problem. Together with the Internet I have tried 'breakers' but no luck. My last straw has to be Honest John. Please can you help get my cherished car back on the road. I would be really grateful for any ideas.
PJ, via email
I think the people best placed to sort this out for you are http://www.ecutesting.com /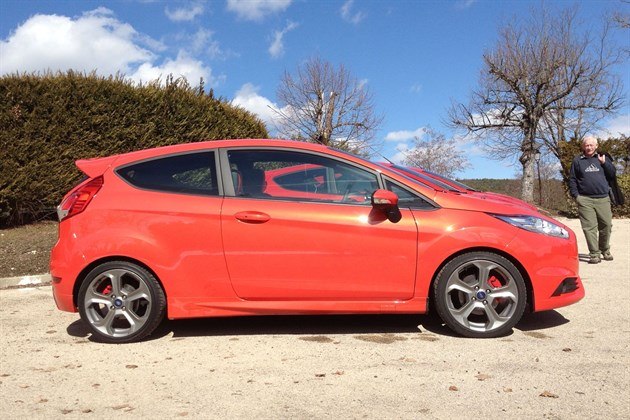 A Fordable fun 
I have a two year old Ford Fiesta ST3 in which I have now done 76k miles of utterly trouble-free, very low cost and highly enjoyable driving whilst delivering an average of over 54mpg.(It spends a significant  proportion of its life on motorways). It is Ford dealer serviced every 4 months, the brake fluid has just been changed (2 yearly) and it's run on Shell V Power petrol. I am hoping to keep the car for another 3-4 years so was planning at 100k miles i.e. mid-life, to change the gear box oil and the waterpump on top of further 2 yearly brake fluid changes and continued Ford dealer servicing (No doubt the clutch at some point might need changing). Any views as to anything else I should do/expect?
IH, via email
You've been doing the right things, but it needs a timing belt, tensioner, waterpump and a fresh aux belt. Always replace the waterpump because if it seizes it throws off the timing belt, and the aux belt because if it comes off it can wrap itself around the timing belt crankshaft pulley and take the timing belt off that way. No such problem with the new Fiesta ST because the 200HP 1.5 3-cylinder engine is timing chain.
Click to Honest John's Motoring Agony Column 07-07-2018 Part 2
Comments
Author

Honest John
Latest