Honest John's Motoring Agony Column 16-06-2018 Part 1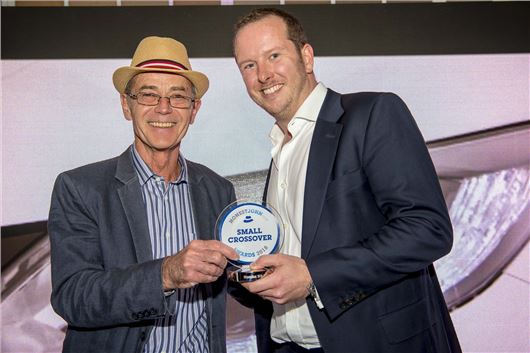 Published 15 June 2018
This week's transports of delight include supplementary pensions, unexpected inspections, converter talk, trinketry, and in Part 2 the sunny side, battlewagons, faults alarms and much more.
As usual, emails to Honest John should be addressed to: letters@honestjohn.co.uk  Please try to keep them as short as possible.
Pension err
I recently bought a car advertised on eBay. The vendor had got it as a trade-in from a franchised dealer and was just selling it on (the car was too old for the dealer). A check on eBay showed that he was selling another trade-in at the same time. Anyway, a driveshaft failed, which cost £390 to repair. As this fault occurred less than a month after purchase, I've asked the vendor to pay for it as I think this was a pre-existing fault. He says that this was a private sale as he's retired and 70 years old, but as far as I can tell, he's simply buying and selling cars for a profit. Does this make him a dealer, and am I covered by consumer legislation such as the Consumer Rights Act and the Sale of Goods Act? Is there a legal definition for a car dealer?
PM, Cambridge
The fact that he is regularly buying and selling cars makes him a Trader in the eyes of the law so he his bound by all of the legislation and case law of a dealer: /faq/consumer-rights/ If you buy a car from him he is liable for any significant faults that could have been present or developing on date of sale for 6 months from date of sale and he cannot legally wriggle out of it unless he can conclusively prove that you caused the problem.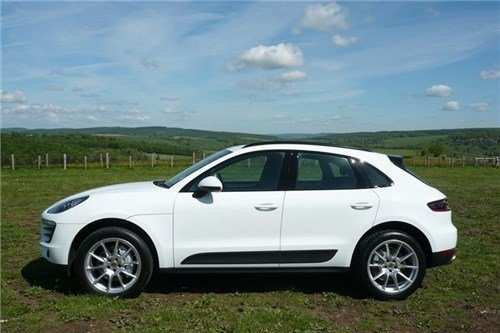 Car Macanics
My diesel Macan will be three years old on 27th of May and has only covered 14,000 miles. Porsche has written offering an extended warranty for two years at a cost of £1,440, but plus an inspection fee of £200 (or £90 if done at the time of the MoT). The inspection charge seems a bit rich as it's still under warranty. I would be most grateful if you could let me know if you are aware of any problems with this engine or the dual clutch transmission. I note from your articles one of the similar VW boxes suffers problems. Your assistance would be a help in my decision whether to take the warranty extension

RA, via email
The Macan and the Q5 on which it is based can have trouble with their longitudinal DL382/DL501 s-tronic wet clutch transmissions. The fee is standard Porsche policy before it issues any extended warranties because it is for interrogation of the ECU to find out if the engine has ever been abused or over-revved. This is obviously more relevant with 911s than with Macans but still part of Porsche policy.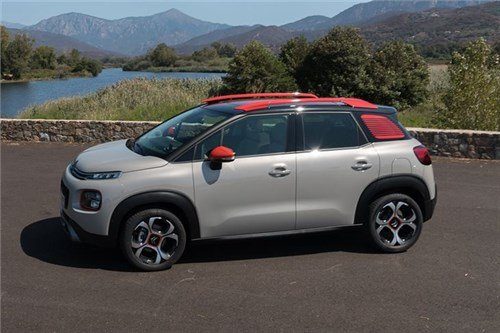 Six appeal 
You mention a Mazda as the best auto SUV in today's Telegraph. The new Citroen C3 Aircross auto is fantastic. The best automatic I have ever driven.
GF, Clitheroe
I still prefer Mazda's 6-speed torque converter auto in the CX-3. Our man Mark covered the Aircross here: /news/videos/video-citroen-c3-aircross-review/ Kyle did it here: /road-tests/citroen/citroen-c3-aircross-2017-road-test/ John tested the 2008 with exactly the same engine and transmission here: /road-tests/peugeot/peugeot-2008-puretech-110-eat6-2016-road-test/ And I did the C3 with the 1.2 Puretech 110 and EAT6 here: /road-tests/citroen/citroen-c3-2017-road-test/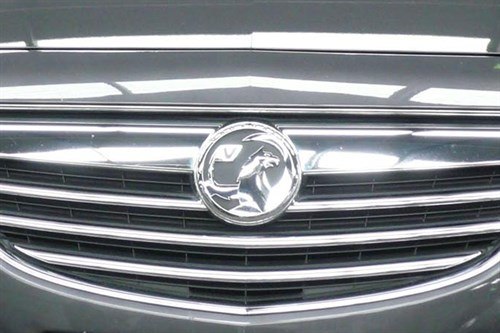 Missin' griffin
I have a 2010 Vauxhall Insignia and recently lost the front grill badge. I have noticed a significant number of Insignias with missing badges - not sure if they are being stolen or are simply falling off. Vauxhall charge nearly £70 for replacement badge unfitted. It must be embarrassing for Vauxhall as it makes their cars look shoddy but they are clearly cashing in - they should be charging a nominal amount given it is a clear design flaw and they can only cost pennies to make.
GP, via email
I wonder if the name of the car has something to do with it? Years ago in the 1980s there was a band called the 'Beastie Boys' who used to adorn their bodies with necklaces made from VW roundels, mainly from Mk II Golfs. So if you had a Mk II Golf and lost your badge it was best to keep the replacement in your glove locker until the time came to sell the car. In your case, super-gluing a replacement Vauxhall Griffin to the car might result in even greater damage as the vandals try to remove it, so best to adopt the same tactic.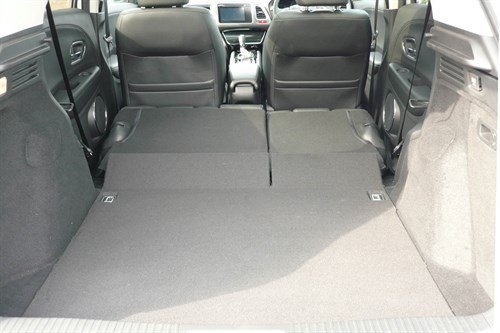 Buying a flat
My 2003 Skoda Octavia estate needs to be replaced with a similar sized reliable and economical load carrier sooner rather than later to avoid expensive repair costs. Another Octavia would do the job, but I would prefer a load floor that is completely flat with the seats folded or removed and a slightly higher driving position. I do around 10,000 miles a year of predominately motorway driving and am looking for a replacement either new or not more than 3 years old.  
GS, via email
Honda HR-V: /road-tests/honda/honda-hr-v-2015-range-road-test/ Or Peugeot 2008: /road-tests/peugeot/peugeot-2008-puretech-110-eat6-2016-road-test/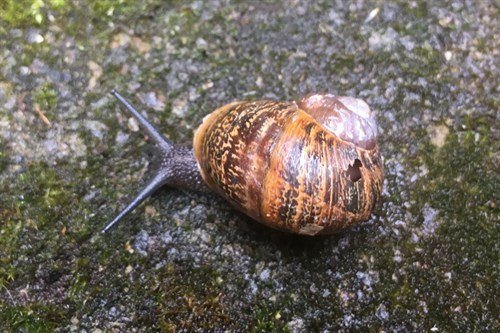 Es car go?
I have a 2012 Meriva B 1.7 CDTI that is sluggish when I first drive off and this is causing me alarm at junctions and roundabouts. I've changed the fuel filter, regularly dosed the diesel with extra Redex diesel system cleaner, cleaned the crud from the EGR, but the car still only creeps forward sluggishly when I start off. After about 10 minutes, when the car has been used a bit, the sluggishness on moving from junctions reduces. The problem seems to be before the turbo kicks in, as when revs are up to around 2k and the turbo kicks in everything is fine. Can you suggest potential remedies?
BM, via email
Add a bottle of 'Cataclean' or Wynns diesel injector cleaner to the tank and run solely on the same brand of Superdiesel. Never used cheap diesel ever again.
Aud of order 
I bought my Audi A1 Sportback Sport 1.4 TFSI brand new from an Audi dealer in October 2014. Since then, numerous things have gone wrong with it which have been fixed under the 3 year warranty, although that does not account for the inconvenience of losing the car for several days for repairs. In March 2018 the Turbo Charger Pressure Actuator had to be replaced. As this was 5 months out of warranty it cost me £431.12 and I am told that further investigation might be required. The mileage is low: just 20,811. Is this a known problem with the model and are they generally known for their unreliability? So far the dealership has offered me 50% off my next service in recompense.
SW, via email
The A1 and A1 Sportback are generally no more problematic than other VAG cars: /carbycar/audi/a1-2010/?section=good/ Your issue might be from using ordinary petrol rather than Super and using the car in traffic quite a lot. This can gum things up, so better to benefit from the improved performance and improved fuel system cleaning properties of Super.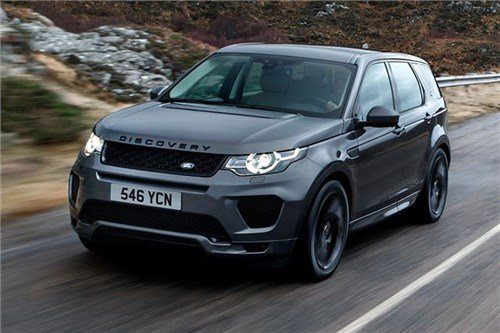 Must be choking
My Land Rover Discovery Sport is 18 months old with 8,500 miles covered. On purchase I declared the low mileage I do, mainly in short journeys and am disappointed that it will require a second oil change in the next 1,500 miles as it was supposed to have its first service at 2 years. My previous car was a Land Rover Freelander 2, which gave full satisfaction under the same conditions and which I had for 7 years. It seems my best option is to change the car for another 4x4 with a petrol engine as I live in the Pennine hills of Yorkshire. What should I buy? Add £10K + my car.
DC, Halifax
Your Freelander had a Ford 2.2 litre diesel engine and was not subject to such strict emissions controls as the Discovery Sport. Unfortunately, the Disco Sport was not available with the Ingenium Si4 petrol engine when you bought yours, but it is now. See what kind of deal you can do with the supplying dealer.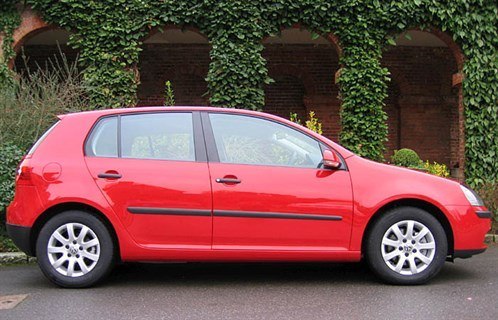 Grimcharger
In March 2017 I purchased a 2009 VW Golf Twincharger 160HP. It had done 32,000 miles and in the last 12 months I have added another 7,000 miles. MoT this March and a full VW service at the end of March. I am 67 years old and no boy racer but on the 5th April I noticed a metallic sound coming from the engine had suddenly got worse. For the majority of my ownership on start off from cold there would be a metallic sound which quickly disappeared and I understood this was not unusual as the engine needed a couple of seconds to pump the oil around. I took the car to the VW garage where I had it serviced (though I had not bought it there) and within 20 minutes leaving the garage I was called to be told that the engine appeared to have a piston failure. That diagnosis was later expanded to include a timing chain failure. Whatever the problem was, the engine would need to be stripped down at a cost of about £800. If the original diagnosis was correct, the car would need a new engine at a cost of about £7,000. The 12 month warranty that I had taken out when I purchased the car expired on 12 March 2018 and they are not prepared to assist financially even though I now maintain the noise that I had originally heard on starting the engine is more likely attributable to the beginning of the timing chain failure. I contacted VW headquarters, who declined to help on the basis the car was nine years old. I contacted a local VW specialist (not a VW dealer) and as soon as I mentioned I had a 'Twincharger' he told me the problems with this particular engine are legend and he is not prepared to be involved. Further investigation on Google brought similar tales of woe to light. Surely, VW should own up to this problem engine and help those who have suffered financially. The warranty company is sticking to its position that in order to be able to claim I would have had to notify them within the 12 months, despite me saying I believed the problem began during that 12 month period. I purchased the car for £7,250 in March 2017, current value without engine problem £5,250, value now? Car not driveable as all the warning lights come on, engine is misfiring badly and the engine noise suggests everything is about to seize up. Have you any suggestions as to what I can do?
JD, Bridgend
Though it was voted "engine of the year" (by the Germans, of course) the reality of the Twincharger did not match up to the promise and they were plagued with overfuelling problems that washed out the bores, as well as problems from the inconsistent quality of the timing chains. These problem has manifested itself the most prevalently in the Skoda Fabia vRS 1.4 Twincharger and Sometimes Skoda bought the cars back. Too late to expect such an offer from VAG for a 9 year old car. But you are a solicitor. You may be able to use Clegg v Olle Andersson (trading as Nordic Marine), House of Lords 2003 against the supplying dealer to assert that the car was fundamentally faulty from the day you bought it. Use the evidence that the engine was faulty from the many reports in the carbycar entry here: /carbycar/volkswagen/golf-vi-2009/?section=good / My understanding of the law here: /faq/consumer-rights/
Driver available
My wife (in her mid 80s) would like to sell/dispose of her 1992 VW Golf Driver, which she has owned since new. It has been serviced annually and holds a current MoT to January 2019. Mileage is 27,000. The car is in reasonable condition, a good runner and not been involved in any accident. It is red, with a 1.8 engine and 5-speed manual gearbox and has a steel sun-roof. It would seem a pity for it to go to a breaker. Is there any VW Golf club magazine for enthusiasts where it could be advertised and if so what price should she consider asking? 
NJA, North London
If this is a Golf Mk II 1.8 Driver (which I suspect it is) then it is now regarded as a sub GTI 'classic' and with its very low mileage could be worth a bit of money, perhaps £2,000 - £3,000. (The steel sunroof and red paint help.) Probably best to consign it to a classic car auction such as http://www.historics or http://www.brightwell.com or https://www.handh.co.uk/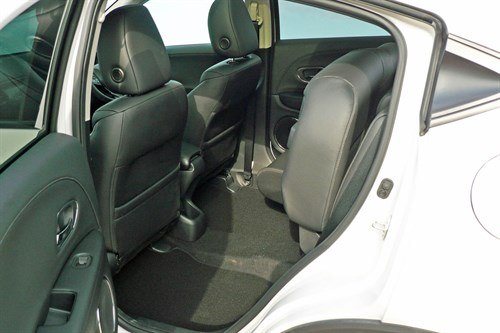 Cutting hedge technology
I have been driving an old Mercedes for the past 20 odd years. I am now looking for a car to replace it. I would like a solid and sturdy car.  I do not drive long distances often, and I do not need a fast car.  However, I do like to have enough boot space as I do flowering and often have buckets of flowers in the boot. I have seen a Toyota C-HR and Vauxhall Mokka. Do you think they fit my needs? If so, which one is best and more reliable in terms of all the modern gadgets, etc. 
IM, via email
A Toyota C-HR 1.2 petrol or hybrid is good to drive. A Vauxhall Mokka is more spacious. But a Honda HR-V is best for carting potted plants and buckets of flowers. There are two reasons for this. It has a very low flat load deck with the rear seats folded forward. But the rear seat squabs can also be folded upwards, allowing tall things like small trees and shrubs to be stowed vertically in the centre of the car. See: /road-tests/honda/honda-hr-v-2015-range-road-test/ A photo of how the centre 'Magic' seat folds is attached.
Mistaken identity
In mid 2017, the surgeries, Townlands Hospital and Chiltern Court in Henley contracted with Smart Parking for a system that allows bone fide patients and visitors to park (free) in their car parks. They have to enter their registration details on a keypad in reception. Cameras record vehicle entry and exit and a 20 minute exemption is allowed. There have been so many complaints about the fines being issued that the local MP is now involved (and the local paper, the Henley Standard). My wife has had 3 notices so far; the first 2 were rescinded and we are still waiting to hear from SP about the 3rd. The procedure for entering registrations is fairly straightforward, but one receives no receipt/ticket/printed evidence of same. My wife will not pay £60 under any circumstances – she says she will go to jail if necessary. We are quite used to ticket machines requiring registrations. The one at the Oxford Park and Ride issues a ticket – which does NOT have to be displayed – and the ticket shows the reg. no. of your vehicle. I have no doubt many folk have paid up for a quiet life. I would welcome your comments. (The Bell and Hart Surgeries withdrew their contract with SP in late 2017.)
DG, Henley-on-Thames
There was a Second Reading of Sir Greg Knight's bill to set up Government control of private parking operators in February. It was greeted with widespread cross-party support. This is needed because in November 2015, in Beavis v Parking Eye, the Supreme Court found for Parking Eye and basically asserted the right of private parking operators to impose and enforce their own rules with "reasonable" penalties. Parking operators use this to make registration for parking unnecessarily difficult and machines to register registrations that don't tell you if you have made a mistake are a prime example.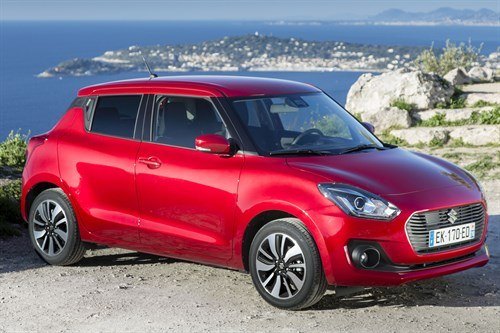 No automatic answer?
Back in 1997 my Dad wrote to you asking advice about what sort of car would be right for me as I am petite and needed a car with good seat height adjustment. You recommended I try the VW Polo and I loved it. I bought one new in 1997 and kept it until 2008 when I needed an automatic because of my arthritis. I traded it in for a 2006 1.4 4-door automatic petrol Polo. I love the car but think it is time to change again and I find that small cars have got bigger. The 2015 Polo automatic I have test-driven is wider than my existing Polo and the doors are wider too. It just about fitted in the garage but I could not open the car door wide enough to get out. I have had a similar problem with a Toyota Yaris, which I also liked. I tried a KIA Picanto automatic, but the accelerator pedal was too high up for me and made it uncomfortable to drive. I tried a Toyota Aygo, but I felt every gear change and thought the automatic gearbox was awful. I have just tried a VW Up, which was better than the Aygo, but I could not seem to get the seat position right for the accelerator pedal and the gearbox felt nowhere near as good as the one in my existing Polo. It is difficult to find small automatic cars to test-drive, so I could do with your help as to which ones I should be looking out for. The car needs to be the same size or smaller than my existing 2006 Polo (taking the doors into consideration), have good height seat adjustment, have a similar accelerator pedal position and a decent automatic gearbox. I only do about 4,000 miles a year now and I would expect to keep the car about 10 years, so it needs to be reliable. I hope you can help me just as you did in 1997.
AC, via email
The Aygo and the Up are automated manuals, not automatics. That's why they felt awful. I would have recommended the Picanto or the i10, but you don't like them. So what remains is the Suzuki Swift 1.0T 6-speed torque converter auto. I think you might like that. Test here: /road-tests/suzuki/suzuki-swift-10-boosterjet-automatic-2017-road-test/
Sportang hero
I currently drive a KIA Sportage 2.0CRDI bought new in 2015. I am now retired and will do far less than the 20,000 miles per year that I did. I am contemplating changing, but would still like a Sportage, not only for the quality, high ride, comfort and luggage space, but obviously for the 7 year warranty - we are a KIA family and this is my second Sportage. I would still like to retain the AWD/4x4 aspect and would value your advice on what model to go for given the anti diesel press? Although I could buy new, I leave it to you as far as used vehicles are concerned.  
DDT, via email
The one to go for is the 1.6T GDI GT Line 4WD. It's actually by far the best Sportage to drive. Handles brilliantly. 174PS. Test of it here: /road-tests/kia/kia-sportage-2016-range-road-test/
Out of Focus
I have a 2002 Ford Focus LX, which I've owned for the last 8 years. It's been a brilliant car and has not had many faults in that time. It now has 137,000 miles on the clock and over the past few months has developed several faults that have cost about £150 each time to fix. I realise soon it could cost more to fix than the car is worth, but I'm worried if I buy a second-hand car I could still end up paying the same to fix it without knowing the history as well as I do with my current car. If I buy a car I'm trying to choose between a Honda Civic or another Ford Focus. Would you keep the old or upgrade? And, if so, is a Honda or Ford the better option?
KR, via email
To get out of the problem of constantly having to fix a car you need to buy a lot newer. No point spending £3k. You'll need at least £5k to buy any kind of reliability, and stay well away from diesels with DPFs. A Honda Civic 1.8iVTEC is quite a good bet.
Sizeable Czech
My daughter and her husband may replace their troublesome elderly Ford S-Max with a Skoda Kodiaq. (General taxiing of 2 teenage daughters and friends, plus fairly regular longish trips to grandparents + camping etc - say, 15,000 miles p.a.) Which engine / transmission combo would you recommend and which should they avoid?
JG, Goring-on-Thames
No problem drivetrains in the Kodiaq so far. If they want auto, the Kodiaq 1.4TSI 150 comes with the stronger DQ250 6-speed wet clutch DSG. Otherwise, a 2.0TSI or 2.0TDI with the even stronger DQ500A 7-speed wet clutch DSG. The Kodiaq is the 2018 Honest John Car of the Year.
Click to Honest John's Motoring Agony Column 16-06-2018 Part 2
Comments
Author

Honest John
Latest