Honest John's Motoring Agony Column 09-06-2018 Part 1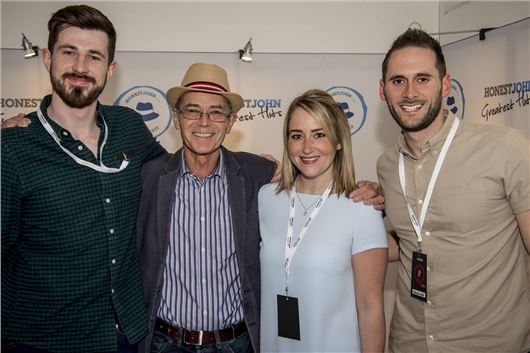 Published 08 June 2018
This weekend's paperless trail involves the second thing we can all be sure of, crash-safe cars and running rings, then in Part 2 we go off road with some war surplus, do some rock climbing then get back into automatic gearboxes. 
As usual, emails to Honest John should be addressed to: letters@honestjohn.co.uk  Please try to keep them as short as possible.
Anomalous
I find it quite extraordinary that I have to pay £830 for a first year VED for a diesel powered 2.0 Karoq when a Range Rover PHEV with 2.0 litre 286HP petrol engine and a small electrical unit that can only cover 31 miles, is awarded an emission a figure of 64g/km so only pays £15. As the engine in the RR is the same as the engine in the F-Pace, which emits 164g/km, after its first 31 miles the RR is way ahead of my vehicle. As the battery is not charged by the engine unless plugged into the mains, it must be producing around 150 g/km after the first 31 miles, so how does it qualify for a first year VED of £15? It seems absolutely farcical. It would appear that the new WLTP of only 23Km is so arranged that the battery part does not run out. The great Elvis song "Suspicious Minds" seems to fit.

JM, via email
The battery is intermittently recharged by the engine, or on overrun, when a PHEV is in motion. But the anomaly is due to the way the old NEDC 11 kilometre lab test is applied to PHEVs that can run a significant part of it on battery power. This all changes to the 'EU6d TEMP' over 23 kilometres from September 2018 and to 'Real Driving Emissions' over 48 kilometres from 2021. Anyway, anyone who buys a Range Rover PHEV pays £440 annual tax for five years before reverting to the £140 annual tax that you pay.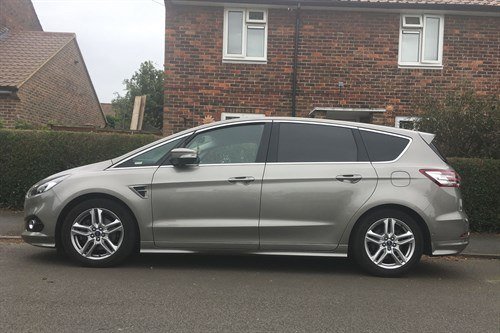 Brake fast
A family member has epilepsy and after a year of not being allowed to drive will shortly be able to drive again. Should the worst happen and they were to have a seizure whilst driving (and most likely with several children on board) could you advise which 7-seater cars out there have the best anti-collision aids that may help in this situation. I.e. That it would hopefully stop the car before crashing and keep the brake on after that point. I realise nothing out there will be failsafe but it is better than nothing. I have been advised that the latest model Volvo XC90 would best fit this bill but it is very expensive so I was just wondering if you agreed with this and/or whether there are other 7-seaters with similar anti collision features at a more reasonable price.
BS, via email
The latest Ford Galaxy and Ford S-Max have this sort of kit which Ford calls calls  'Advanced Intelligent Protection'. Altogether more sensible than a jacked-up 4x4 battlewagon: /carbycar/ford/galaxy-2015/?section=history That said, the latest XC90s are loaded with autonomous aids and Volvo proudly boasts that no one in the UK has ever been killed in an XC90. While Pro PILOT available in the latest Nissan Qashqai is the most driver-friendly level 3 autonomy I have experienced. After stopping you behind the car in front and switching of its engine, it will re-start and follow the car as soon as it moved off again.
Trimming costs
I noticed on Friday 13th April that the brushed aluminium ring that clips onto the front of the offside rear climate control unit in my Range Rover was missing. I searched the floor of the car and took all the mats out, but to no avail. In the end I nipped into my local LandRover dealer to get the little aluminium ring replaced. I have been told I cannot buy a replacement little ring and the whole unit needs replacing at a cost of £650. This ring has obviously fallen off somehow because we have no children or rear passengers. It's just dropped off, so it is not damage of any kind, I'm sure of that. I'm retired and I clean and polish this car to within an inch of its life regularly. Legally and in your view, is there any reason why this is not being treated as a warranty claim? Where do I stand?
PK, Ludlow
How old is the car? But basically I agree with you, if the car is still within warranty it is unacceptable for a trim part of an extremely expensive car such as this to simply drop off and disappear. But this is a matter between you and the supplying dealer, not the local dealer.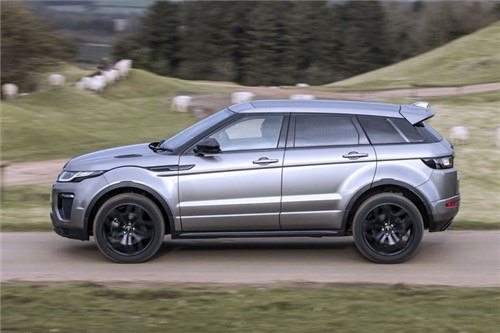 The forty limit
I refer to 'Extras Read All About It' in your column of 14th April. I too am purchasing a new car (a Land Rover Evoque), which, with extras, was coming to just £300 above the £40k threshold for higher VED. After omission of one extra so as not to be penalised, the order form showed £515 road fund license and £55 first registration fee. I then spoke with the DVLA to seek clarification whether these two items should be included or not in the build up to the magic £40k, only to be advised that both are to be included. This is contrary to what you state. I wonder if I have been advised incorrectly by the DVLA or not. Could you kindly clarify? I assume your reference to first year's showroom tax should read first year's road fund license?
RW, via email
No, they are definitely not included. Whoever told you they were got it wrong. Everything else is included, such as 'delivery', dealer preparation and all factory fitted extras. But first year 'showroom tax' and first year registration tax are not included in the £40,000 basis of luxury car tax, otherwise it would be a tax on a tax. They can add VAT as a tax on a tax. But they can't tax a subsequent year's VED on the basis of VED already paid. (VED does not become 'Road Fund Licence' until 2020.)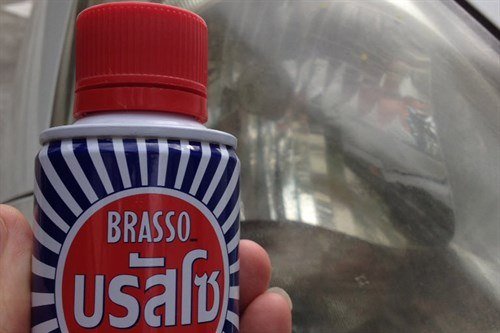 Making it perfectly clear
Following your advice and the successful acquisition of a Toyota Auris Hybrid for my son a couple of months ago, I would welcome your help in solving a subsequent car challenge. We have two cars: a 2003 Toyota Avensis estate (94,000mls) and a 1999 Toyota 1.0 CDX (70,000mls) purchased new and second-hand in 2003 and 2001 respectively. My 22-year old daughter has decided that she would like a car as she will be leaving university this year. We propose to let her use and insure the Yaris and obtain a "nearly-new" replacement vehicle for my wife. My wife would prefer a similar sized car. It will be used mainly for short journeys in and around Peterborough (circa 4,000 miles per annum), although, given the age of our Avensis and the fact that there will be no children to transport in future, it may be used for some longer journeys. The key features that we will be looking for are: low running, insurance and maintenance costs, value for money, comfort (we are both tall). Our preferred fuel is either petrol or hybrid and our budget is flexible for the right vehicle. Which vehicles would you recommend that we consider? I am also in the process of preparing the Yaris for my daughter and am aware that the plastic headlight 'glass' is starting to look a bit cloudy and yellow. I have seen various treatments/restorers: presumably some type of cutting paste. Do you know if they work and would you recommend any particular one?
ND, via email
What I use on clouded polycarbonate headlight lenses is Brasso. The result doesn't last for ever, but lasts long enough to get it through an MoT and can, of course, be repeated every year. For your car, if you want space and practicality, get a Honda Jazz. I think the new 1.5iVTEC is best: 6-speed or CVT-7, but you could go for the much slower and slightly more economical 1.3iVTEC 5-speed or CVT-7. A fun little car with excellent fuel economy is a Suzuki Swift 1.0T Boosterjet, which uses a mild hybrid system to achieve excellent fuel economy. You can get the same engine in the bigger Suzuki Baleno but without the mild hybrid. And both can be had as 6-speed torque converter autos, again without the mild hybrid.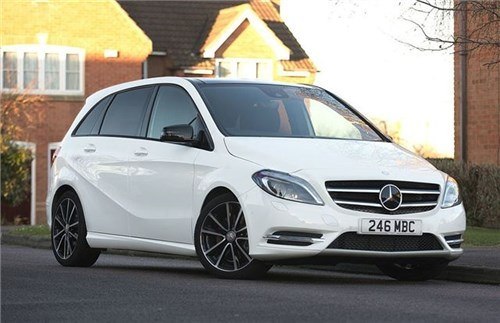 The Bs from the East
My wife can no longer easily get into my Skoda Fabia. My son has suggested that I replace the Skoda with a low mileage Mercedes B-Class, as they have a higher floor and door opening. I don't think I have seen one on he road and second-hand B-Class do not seem unduly expensive for a Mercedes. Are there any known problems? Or better alternatives for access for an 85-year old lady? Image, sporting handling and other 'petrolhead' concerns are irrelevant in this context.
WA, via email
B-Class are not very special and it's vital not to buy one on big wheels with unsuitably low profile tyres or the ride quality is awful. I don't find them up to the standard I expect from Mercedes Benz: /carbycar/mercedes-benz/b-class-2012/ and /carbycar/mercedes-benz/b-class-2005/ Better a VW Golf SV: /carbycar/volkswagen/golf-sv-2014/ Or a BMW 2-Series Active Tourer: /carbycar/bmw/2-series-active-tourer/
Trapped 
Yesterday, my daughter, on her Doctor's advice (driving herself because her husband is epileptic and cannot drive) went to her local hospital for examination, but was unexpectedly kept in and operated on under general anaesthetic last night. She may be discharged today but is not fit to drive, leaving her car in the hospital car park. She has been told by the Ward Staff that her permitted car park stay will only be honoured whilst she is an Inpatient (Ticket has time elapsed) if she contacts the Car Parking company. A friend of hers has offered to pick up my daughter's car but is only insured for her own vehicle. What advice can you give please for my daughter to avoiding Parking Fines being attracted once she is sent home without her car. And what correct insurance can be obtained to cover the one trip by her friend to pick up her car? We live 250 miles away and cannot assist her.

MH, Swansea
Ask the hospital what arrangements can be made. It could be that a local garage or a taxi company can be employed to get her car home for her. The car parking company is unlikely to penalise her for a few days parking because of the reason for it. (BBC Watchdog is back on air and it would make a damning story.) If the friend picks up the car she can obtain temporary cover from https://www.dayinsure.com/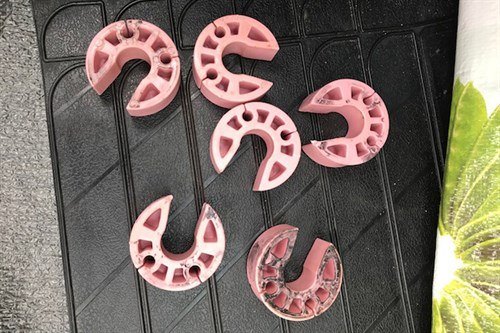 Rock and a hard place
In February 2018 I purchased a "pre-reg" VW Golf Match Bluemotion estate 1.0 litre manual in Scotland. Having read what a great car the Golf is with its compliant suspension, I did not test-drive the car as I live in Nottinghamshire. I drove it to Austria and back in March. I'm delighted with the car except for the extreme unsettled ride. It bangs and crashes over the smallest imperfections, constantly jostles and moves and this becomes tiresome if not dangerous. I've now driven 2500 miles and I'm ready to get rid of the car as it's impossible to live with. It feels as if it is fitted with the wrong suspension. In two weeks time the car is being checked by the local dealer in Nottingham. Are you aware of any issues with this model. Could I ask VW for replacement suspension or shock absorbers?
EH, via email
You don't say which wheels and tyres are fitted, but I'd have thought 16-inch with 205/55 R16 tyres. There should be no problem. It could be that the tyres are over-inflated to storage pressures. Try them at 30/30PSI front and back. It could also be that the transit coil spring blocks have been left in the springs. (And it turned out that's what the problem was. The negligent dealer had failed to remove them.)
Teenage car
My son has just passed his driving test (a few months ago). Should I include him in my insurance as a New Driver or should I insure him as an independent person? My other request is I have seen a 2001 VW Polo 1.4 automatic. The vendor is asking £500. But the car has only 2 months MOT. What should I offer him considering it's 17 years old?
SL, via email
If he will have his own car then it is illegal to 'front' yourself as the main driver of the car. The best way to handle this is to register the car to him, take out a transponder 'black box' insurance by which the insurer monitors his driving and charges its premiums accordingly and also nominate yourself and your wife as 'named drivers' on the policy, which spreads the insurers's risk. Then remember that if you ever drive the car, your driving will also be monitored. Some black box insurers at the foot of this list of links: /useful-websites/tax-insurance-warranties/ I would steer clear of this Polo. They weren't very good when new and suffered from rust and engine problems.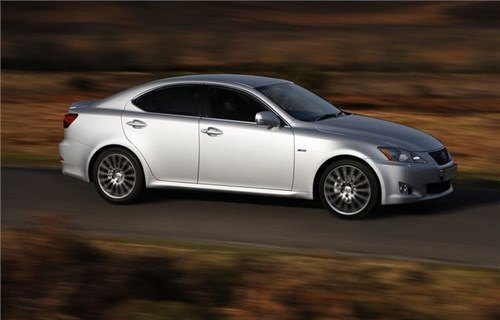 Sexus, Plexus and Lexus
May I add weight to the reliability and excellence of Lexus dealerships. With my two IS250s together clocking up 170k since 2007, all that has been required are 5 seized rear brake callipers and one water pump. Compare that to my experience with four VW/Audi cars and three BMWs where the repair and warranty bills approached £40k. Indeed, one BMW dealership) offered to buy the 325d SE admitting that they couldn't fix it. By the way, do you know what the hell is going on with the top end of the M5 and how much longer is it going to take?
CS, Fife
Many thanks. Yes, the original IS250 is one of the most reliable cars around with a couple of quirks: /carbycar/lexus/is-2005/?section=good / Regarding the M5 (motorway), a quick Google search found this: http://www.highways.gov.uk/our-road-network/our-network/key-roads/m5/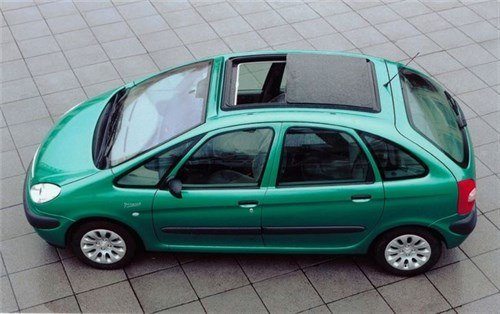 Many happy returns
Thanks for your guidance last year regarding a Yaris replacement.  We tried the Suzuki and enjoyed it but the dealer is too far away, so got the Jazz S model with reversing sensors which is fine for around town and shorter journeys, although less lovable than the Yaris.  Amazing MPG for a petrol engine. Our 2007 Picasso 1.6 HDi VTX has soldiered on to 155,000 miles. New clutch and front discs and pads at 103,000 and that's about it. Michelin Energy Savers have lasted over 40,000 miles on the front, and on the back seemed to go on for ever. It is an excellent car for the long runs, carrying everybody and everything everywhere. The Picasso has done brilliantly, but the time has come to replace it with something similar and newer, (despite the fact that car design for practicality has regressed). Would a Honda HR-V 1.6i DTEC S be a suitable replacement for easy cruising on the longer trips and the varying loads we carry? Thanks again for your earlier recommendations in 2007. Both the Yaris and Picasso proved to be excellent for what we needed.
CR, via email
I enjoyed a Honda HR-V 1.6iDTEC for a year and around 14,000 miles. Fitting a set of Michelin Cross Climates and lowering the tyre pressures made a significant difference to ride quality, steering feel and refinement. I averaged an excellent 59mpg on Shell V-Power: /our-cars/honda-hr-v/ The HR-V won its class in the 2018 Honest John Awards.
Negative camber
Please can you confirm why the 18-inch tyre is marked as negative in the Mercedes Benz SLK review?

MH, via email
Because fitting 18-inch wheels means very low 35 profile tyres on the rear of the car and a coccyx hammering, bone jarring ride, a susceptibility to pothole damage and even to triggering of airbags. See this old test of a 2006 SLK on 17-inch wheels with 40 profile rear tyres: /road-tests/mercedes-benz/mercedes-benz-slk280-2006-road-test/
Led into Temp-tation
I notice that you mention the new EU6d TEMP emissions test coming in September this year. As that will be under the new system WLTP and involves an extended distance of 23kms amongst some other changes, I assume it will mean that the same car previously tested under the NEDC system will produce more gm/km and possibly be hit with more expensive first year VED. On the subject of emissions, I find it quite extraordinary and quite unfair that a diesel car emitting 134gm/km pays £830 for the first year. But a Ford Ranger 3.2 TD 4x4 emitting about 240gm/km only pays £250. No wonder people are now buying pick-ups as the family car.
JM, Ruthin
Most people don't notice CO2 based first year Tax because sensible manufacturers include it in the OTR price. However, the price of many German cars is plus delivery, plus dealer prep, plus numberplates, plus a tank of fuel, plus first year VED, plus first registration fee. From 1st September every variation of every new car sold has to undergo the EU6d TEMP test, and this can't all be done in time, so up to 5% of production might be temporarily exempted.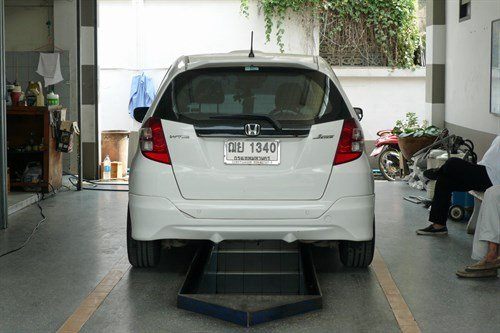 Sheer lubacy
I have an 18-month old BMW 440i, which has done 11,000 miles. I do long runs usually and would like to change the oil, as I am not happy leaving it for 24 months until the BMW service schedule says the oil should be changed. The BMW dealership wants £320 to change the oil and filter, which I can buy from them for £140. Will it affect the warranty if I change the oil myself, or get a VAT registered garage to change the oil using genuine BMW parts? Is there any way I can get a hesitation removed, which is apparent when I pull out of a junction or when I decelerate into a fast corner and accelerate out again?
It makes the car awful to drive. Thank you for your help.

GG, via email
£320 is so outrageous for an oil and filter change I would report this particular dealer to the Fraud Squad. BMW dealers are well known for this rip-off, but £320 is the worst I have heard of. A fully synthetic oil change to our Thai Jazz 1.5iVTEC, which it gets every 10,000 kilometres, costs £65 including a fresh air filter. Not surprisingly the car still runs beautifully at 141,000 kilometres. So yes, if the dealer sells you the oil and filter at an equally outrageous £140 I see no reason why you cannot DIY. Are you running on Super petrol? The engine needs it and that alone may clear the hesitation.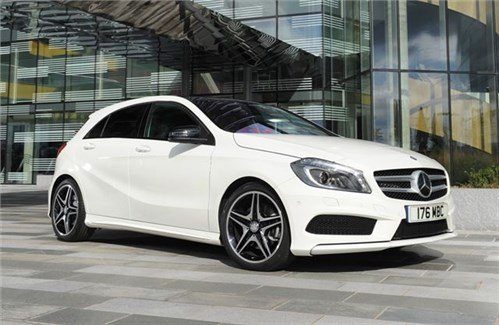 Non-starter
I have a 2013 Mercedes A220 AMG with 140,000 miles, which has had trouble starting. I took it to a local independent, from whom I have always had good service. He did some work (I suspect what the computer told him), replacing a small part at a huge labour cost, totalling over £700. He swore that he had road tested it, but it is clearly no better. So, when I took it back, he investigated further and said that it needed new injectors, at a cost of a further £700. These amounts of money are no joke, as you can imagine. So where do I stand, in respect of:- Paying for a "repair" which did not help - and he  should have found this out on a road test; And paying for further work to replace the injectors, when I have no idea if that will solve the problem. I dread going back after this, and being told it will be another £700 for something else. Is there any history of these vehicles having injector problems?

MW, via email
That's a new one. 2012-2018 A-Class haven't been much trouble: /carbycar/mercedes-benz/a-class-2012/?section=good / What fuel have you been using? If the injectors have got blocked, it could be due to using ordinary 95RON petrol instead of Super. Might be worth trying a bottle of fuel injector cleaner then switching to Shell V-Power (or another brand of Super). Or there might be an injector fault. I wouldn't blame the independent  because this is probably a fault he has never come across before.
Traffic harming measures
I have just taken my wife's Celica to Kwikfit as the steering wheel shook when I drove it 2 days ago. I assumed that the tyres needed realignment. They told me all the alloy wheels required refurbishment as they were all misshapen, and the tyres needed replacement as well as the shock absorbers. In their opinion the damage was caused by potholes over a period of time. My wife drives 95% of the time locally around Weybridge. Can I claim reimbursement from Surrey CC and if so how do I go about it?
MT, Weybridge
I drive regularly around Weybridge on 225/60 R18 tyres and have no trouble with potholes. You need to scrap your wheels and tyres and replace them with smaller wheels and deeper profile tyres that give at least 55 profile, preferably 60 profile. (For the wheels, try http://www.tyremen.co.uk ) I have been fighting the ridiculous mess of potholes and road humps in Weybridge for 10 years. The tremors caused by one hump on Thames Street even led to the road collapsing into an underground tunnel. But you have no chance of legal action against the council unless you can directly prove exactly which potholes caused the damage to the car.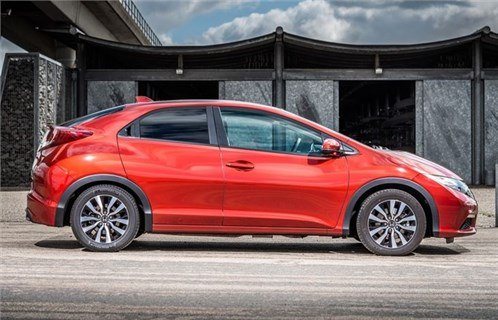 Getting an extension 
My Honda 2015 Civic 1.6iDTEC SE 3 year warranty ends shortly. I have been offered a 1, 2, or 3 year warranty extension costing £275, for one year £495 for two years or £649 for three years. This covers full UK and European roadside assistance; Protection against mechanical and electrical breakdown costs, central locking and factory fitted audio equipment only. Could you please define the word 'Breakdown'. I am told that any issues involving electrical, mechanical and audio found faulty during a normal service are covered. The wording 'breakdown' cost worries me as I am concerned cover will only apply to problems in the event of a breakdown and not found during a normal service. Could you also please advise whether the warranty is conditional on servicing and MoT being carried out by an approved Honda Dealership or can I service the car with genuine Honda Parts by using others. Can you please give me your opinion in general. Is it a good deal?

FM, via email
Sorry, we don't have a copy of the Honda extended warranty you have been offered to hand. We can tell you that normally a mechanical breakdown warranty applies only to mechanical breakdowns. It does not apply to service items such as brakes, tyres, belts, etc that would normally require replacement due to wear and tear. It would not cover an impending mechanical breakdown due to something wearing out because 'wear and tear' is normally excluded. If the warranty specifically states that it covers anything else such as failure of the radio or failure of the satnav, then that is in addition to the mechanical breakdown cover. £495 for two years cover is cheaper than the VAG extended warranty that is £595 for 2 years extended warranty on a Golf.
Click to Honest John's Motoring Agony Column 09-06-2018 Part 2
Comments
Author

Honest John
Latest