Honest John's Motoring Agony Column 09-06-2018 Part 2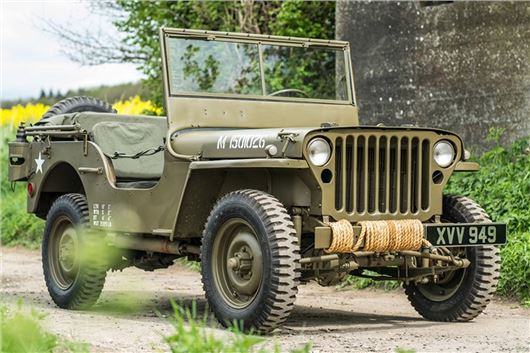 Published 08 June 2018
Click back to Honest John's Motoring Agonies 09-06-2018 Part 1
Jeep shot
Fess up John, why do you never mention Jeeps? I have a 2014 Cherokee and it's a cracker.
VFE, via email
I had a '42 Ford GPW in the '60s and drove another around the off road course at Millbrook about 10 years ago. Brilliant. More recently the 4WD Renegade was good around the same track. Tests of Jeeps here: /road-tests/jeep/ Carbycar entries here: /jeep/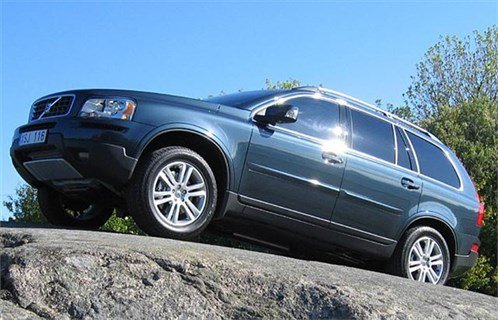 XCeeded expectations 
The time has come to part with our family faithful 2007 Volvo XC90 D5 manual, which has served us well, but after 130,000 miles it's showing its age a little. We have really enjoyed the car, are Volvo fans and would look to replace it with a new XC90. With the family now grown up, we don't really need 7 seats anymore and so are also thinking about an XC60. Ideally I'd want to go for the petrol/electric hybrid of either model, but wonder whether the significantly increased cost is worth it.  If we went for a diesel, would the anti-diesel sentiment effectively make it redundant within our expected ownership of more than 10 years. (The FIAT 500 convertible and BMW 535d, both bought on your advice, are still going strong by the way.)

PT, Manchester
I'd go for the XC60 hybrid (But I don't like the XC60 steering at all). Or an XC40 hybrid when it comes. Or even an XC40 turbo petrol. We tested XC90s virtually back to back and, even without plugging it in, the fuel economy of the T8 PHEV was about 15% better than the diesel: /road-tests/volvo/volvo-xc90-d5-2015-road-test/and /road-tests/volvo/volvo-xc90-t8-2016-road-test/ Can't write often enough that Volvo asserts no one in the UK has ever been killed in an XC90.
The DSG for me
My wife and I have been trying to decide, for a long time, on choosing a replacement car. Part of our hesitation is that we want the car to have an automatic gearbox but avoid the DQ200 seven-speed dry clutch DSG transmission due to the issues with it. With so many makes, models and various specifications on the market it has become a growing problem for us. We regularly read your columns and this helps, but when it comes to decisions we freeze. If you could give some guidance it would be most welcome. We have managed to list some criteria that are as follows: As we are in our mid 60s we would prefer the inside to be relatively quiet and comfortable, petrol engine (foreseeable annual mileage circa 10,000). The higher seating position of the 'Crossover / SUV' seems appealing. Pre-used with a budget circa £20k +/- 10%. Your expertise would be much appreciated to try and resolve this dilemma.
GR, via email
The only cars with DQ200 7-speed dry clutch DSGs are VWs, SEATs, Skodas and Audis with smaller engines below 2.0 litres. However, the Skoda Kodiaq 1.4TSI 150 sensibly, gets the stronger DQ250 6-speed wet clutch DSG. It's also best to avoid Getrag Powershifts on smaller engined Fords and CVTs in Nissans. I'd take a test drive of a Peugeot 2008 1.2 Puretech 110 EAT6 with grip control. That has reasonably supple suspension and a torque converter auto.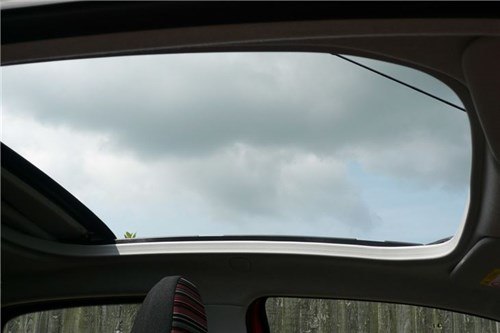 Roofless ambition
I want to buy a 2-year old 3-door hatchback with as big an opening roof as possible. I am considering Citroen C1/Peugeot 108/Aygo, Fiat 500C, VW Up High-Up, VW Polo. What are the sweet spots in these ranges? Top speed is not important but torque and acceleration are? I would also like as much tech as possible. I will drive this car for 9k miles a year with a mix of urban, rural and motorway motoring.

GM, via email 
The C1 trio are at the cheap end, but you can't get the 1.2 engine in the Aygo: /road-tests/citroen/citroen-c1-airscape-2014-road-test/ The 500C is best with the TwinAir engine: /road-tests/fiat/fiat-500c-multijet-2009-road-test/ and /road-tests/fiat/fiat-500-twinair-2010-road-test/  The DS3 comes with the most power and tech: /road-tests/citroen/citroen-ds3-thp-155-cabrio-2013-road-test/and /road-tests/ds/ds3-210-performance-black-2016-road-test/ Don't have anything on Up or Polo soft tops; only: /road-tests/volkswagen/volkswagen-up-10-tsi-2016-road-test/and /road-tests/volkswagen/volkswagen-polo-10-mpi-2014-road-test/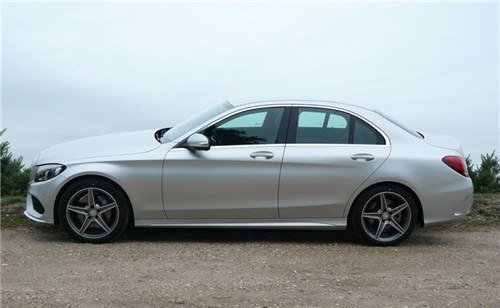 Roar nerves
Your correspondents often ask about the best tyres to use for quiet running. Our Mercedes C180 is the middle one of the range and so does not have bling wheels and is fitted with standard Continental tyres. What I notice is that the noise from the tyres depends on the road surface. On concrete, eg on some stretches of the M25, they are very noisy but, on many sections of the M4 and the M3, they are more or less silent. Perhaps your readers might be interested in a little more detail from your knowledge and experience.
GW, Bath
That is correct. Road noise from hard tyres is exaggerated by certain types of road surface. It can sometimes be mitigated slightly by running the tyres at lower pressures. Softer tyre compounds (as in Michelin Cross Climate tyres) are generally quieter. In the old days when I dealt in Mondeos a lot, Firestones always made the most noise on the stretch of A30 alongside Blackbushe aerodrome.
Tax grab
I sold my previous car at the end of October last year but the DVLA took a direct debit payment for tax on 1 November. This has not been refunded and when I enquired why I was told that the DVLA did not receive the V5 notifying them of the transfer of ownership until after that date, thus justifying the debit. Why should I be charged for a car which I didn't own on the date of the DD on the basis that the postal service cannot deliver the necessary document in the (instant) time frame which it seems is a requirement? It seems to me that the DVLA are using the delays of the postal system to increase their take by charging both the vendor and purchaser of each car, which bridges their deemed interim period. How is that fair or just? 
BK, Guildford
You could have done this online on the last day of the month and then you would have got your full refund. But because you did it by mail you ran over into the next month.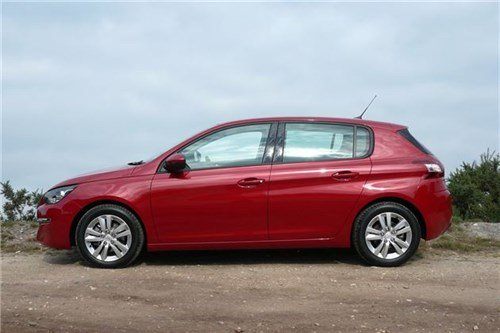 Balancing trick
I am looking for a four-door saloon/hatch which is economical, useful for shopping etc and comfortable on long runs. My driving pattern, mostly short trips and occasional long tours, dictates a petrol engine; and I would like something sporty enough to satisfy this ageing petrol-head. My current car is an 8-year old KIA and I have benefited well from their 7-year warranty. Unless there are really good deals to be had on new cars I would prefer not to lose out too much on depreciation, so something around 18 months old might fit the bill? I would really appreciate your advice.
RG, via email
Peugeot 308 1.2 Puretech 130. Has 230Nm torque so romps up hills and gets nearly 50mpg.
CX-3 for me
I have a VW Tiguan, having had Honda CR-Vs in the past. Which do you prefer between the Mazda CX-3 and the Tiguan?
CB, via email
The CX-3: /road-tests/mazda/mazda-cx-3-2018-road-test/ It has just had a minor facelift: /carbycar/mazda/cx-3-2015/?section=history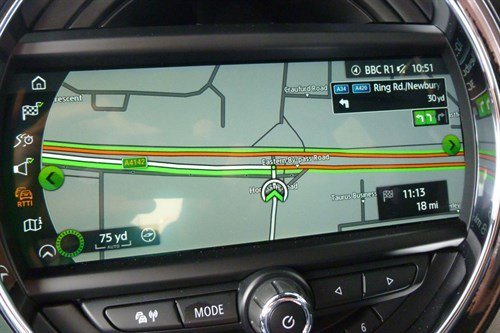 Mapnav 
Whilst away on a short break, the satnav in our 2014 Freelander (which I love) took us astray on more than a couple of occasions. I have since contacted our excellent regular repair/service company to have it updated. They don't do this, and advised taking it to a main dealer, warning that it would be costly: about £250. They also said that it might be worthwhile looking on line. I fear a minefield out there. Pease can you offer any advice.

AR, via email
It is a minefield, infested with piracy, which is why I will not 'recommend' anyone. You're probably better off buying a new, high end TomTom or Garmin from Halfords that will have features such as real time traffic jam warnings that cannot be incorporated into your old factory fit satnav.
Unwarranted checks
My Porsche Macan diesel is three years old on 27th of May and has only covered 14,000miles. Porsche has written offering an extended warranty for two years at a cost of £1,440, but plus an inspection fee of £200 or £90 if done at the time of the MoT. The latter seems a bit rich as it's still under warranty. I would be most grateful if you could let me know if you are aware of any problems with this engine or the dual clutch transmission I note from your articles one of the similar VW boxes suffers problems. Your assistance would be a help in my decision whether to take the warranty extension

RA, via email
The Macan and the Q5 on which it is based can have trouble with their DL382/DL501 s-tronic transmissions. The fee is standard Porsche policy before it issues any extended warranties because it is for interrogation of the ECU to find out if the engine has ever been abused or over-revved. This is obviously more relevant with 911s than with Macans but still part of Porsche policy.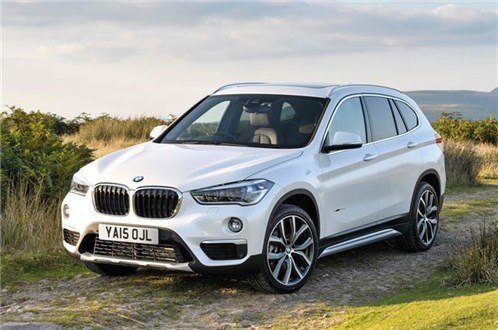 Inflexible
Last year we bought a new BMW X1 2-litre XLine. Other X1 models come on 17-inch wheels. So, not liking 18-inch wheels, we tried to order the XLine with 17-inch wheels. Unbelievably, BMW refused point-blank. With 18-inch wheels, even on standard non-runflat tyres, our X1 has too much road noise. Can anything be done?
WE, Lincoln
The reason for this is EU Type Approval. To offer the 2.0 XLine on 17-inch wheels it would have to be separately Type Approved on 17-inch wheels and this is currently proving a nightmare in advance of EU6d TEMP / WLTP for manufacturers with a proliferation of models. But there nothing to stop you retrofitting a set of 17-inch wheels and if BMW won't supply them, http://www.tyremen.co.uk will. Best with Michelin Cross Climate tyres.
On a wing and a prayer 
I bought a 12-month old Jaguar XF in September 2016, fully inspected with a full 3 year Jaguar warranty. On the 29th January 2018 a 'battery not charging' warning appeared on the screen. It was checked by Jaguar Assist who advised me there was water in the boot that had caused one of the batteries to fail. They arranged for the car to be looked at by a different, local Jaguar dealer who advised that the car had a non-factory fitter nearside rear wing that was the cause of the problem, allowing the water ingress and not covered by the warranty. I have not replaced any parts on this car apart from tyres since I bought it 18 months ago. The only previous owner of the car was Jaguar Landrover Limited. After much discussion with Jaguar customer services on 9th February they advised it was going to be recommended for warranty repair on the Monday. By Tuesday 13th they decided that it was not going to be covered by the warranty, that and it was not their problem and I should go back to the supplying Jaguar dealer. I emailed the dealer and advised of the problem that the car they had supplied was not fit for purpose and I was covered by the Consumer Act 2015. They agreed eventually to look at the car but did not carry out any investigation apart from a visual check taking less than 5 minutes. The customer services director was looking into the case. She advised that in 18 years in the job she had never come across a situation like this. By Wednesday 14th March I had a call from Jaguar head office customer services saying they were discussing with the dealer how between them they were going to pay for the repair (replacing the faulty battery and wing). By Friday 16th the Customer Serviced Director at the dealer advised me that they were talking to their lawyers. Lawyers letter duly received staying the dealer was not responsible, that repairs and maintenance are an inevitable part of vehicle ownership and that they had carried out their usual inspection procedures. (This does not address the issue because an inspection procedures should have identified the new wing and the associated problem. I would appreciate any advice you can give on my next course of action to resolve this issue.
DB, via email
They are trying to flannel you. Forget The Consumer Rights Act 2015 on which there is insufficient case law. You are protected by case law, which is Clegg v Olle Andersson (trading as Nordic Marine) House of Lords 2003. You were sold a car with a "fundamental fault" and were not informed of it, which is a further breach of The Consumer Protection from Unfair Trading Regulations May 2008 (CPRs) that incorporate The Sale and Supply of Goods to Consumers Regulations 2002 and contain a general prohibition against unfair commercial practices and, in particular prohibitions against misleading actions, misleading omissions and aggressive commercial practices. The Regulations are enforceable through the civil and criminal courts. See  These create an offence of misleading omissions which would not previously have been an offence if the consumer had not asked the right questions. So if a salesman knows a car has, for example, been badly damaged and repaired and does not tell the customer, he could later be held liable if the customer subsequently discovered that the car had been damaged and repaired. See: /faq/consumer-rights/ Tell the supplying dealer that if he does not sort the matter out to your complete satisfaction you will have the repair carried out and will use Small Claims to sue him for the full cost: https://www.gov.uk/make-court-claim-for-money / Also Keep Customer Relations at JLR informed of this.
Click back to Honest John's Motoring Agonies 09-06-2018 Part 1
Comments
Author

Honest John
Latest