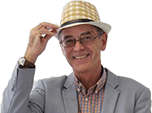 Honest John's Motoring Agony Column 26-05-2018 Part 1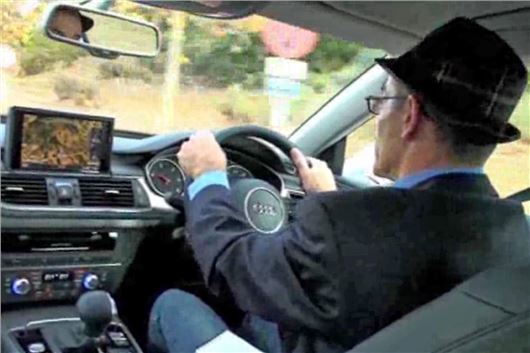 Published 25 May 2018
This weekend's carnagey haul covers what's covered, wails about wheels, get parking mad and in Part 2 puts the cart before the horses and ponders the merits of same again.
As usual, emails to Honest John should be addressed to: letters@honestjohn.co.uk  Please try to keep them as short as possible.
The claim game 
Can you clarify the warranty situation regarding used cars from dealers? I was looking at a specialist in Peterborough selling high-end expensive vehicles. It offers a six-month 6,000-mile warranty as standard, but a maximum claim limit of £500. Surely this can't be right? I'd like to know how far 500 quid would go to rebuilding the engine of the 2014 Audi R8 Spyder they're selling for £78k?
IB,via email
A dealer is liable by the various Sale of Goods Acts and Case Law up to a House of Lords civil ruling for any fault that could have been present on developing on a car the dealer supplies for 6 months from the date of supply. He cannot legally impose a limit on this. And to get out of it he would have to prove that the fault was not present or developing on date of sale, which is usually impossible for him to do. See: /faq/consumer-rights/ On top of that an insured warranty cannot cover any fault that could have been present or developing before the warranty was taken out because that would be insurance fraud.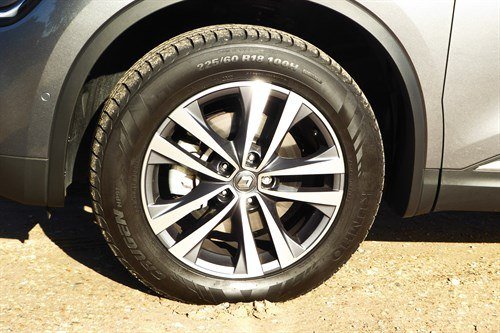 Tyre consequences
About to buy a new Skoda Karoq and I notice that the only one to have 17-inch wheels with 225/55 tyres is the SE version, the SEL has 18-inch with 225/50 tyres and the Edition version 19-inch with 225/45 tyres. It is noticeable that the wheel sizes are interchangeable to a degree, providing that you have the next size up. What I wanted was the SEL version with 17-inch wheels as the winter tyres on my current car are 17-inch. It appears that smaller wheels are not an option, but you can have larger ones. Why would that be?

JM, via email
Manufacturers are cutting tyre options because every model and option now has to be tested to ELTP / Euro 6d Temp emissions. 225/50 R18 aren't ideal but they aren't too bad. 225/45 R19 won't last long. They'll either wear out or get wrecked in a pothole. The answer is to save money and get the SE on 225/55 R17s. Renault doesn't play this annoying game. You can get 215/60 R17s in place of 225/45 R19s as a no cost option on top versions of the Kadjar and my Koleos is on 225/60 R18s that simply annihilate potholes.
Parking up the wrong tree
I feel parking charges at airports are generally excessive (especially at Birmingham) and should be looked into. I ended up paying £35 for a half an hour stay for my pick-up vehicle. In response to my complaint, NCP wrote: "At our Birmingham Airport car parks we offer multiple different car parks to suite the varying needs of airport customers. As each of the car parks are different, we have paid careful attention to the signage both approaching and entering each of the car parks to ensure that each of the car parks is clearly identifiable and that any customers arriving at the car parks are made aware of the tariffs prior to entering. Unfortunately, by taking a ticket to enter our 'Premium Set-Down' car park, the driver agreed to the tariffs displayed for the site, which has subsequently resulted in your payment of £35. We are confident that we have taken the necessary measures to ensure this information has been provided, which ultimately leaves the responsibility with the driver to ensure they have reviewed this information prior to using the car park." Contrary to what the parking authority claims in its defence, the signage is not clear, especially at night, so in my case my driver found himself in a premium parking spot. I can't be the only one to have been caught by these 'thieves' perhaps you and your contacts can do something to challenge these parking companies rights to being so greedy?
CL, via email
Happily, someone is doing something. Sir Greg Knight's bill to curb the excesses of private parking operators received its second reading to widespread cross-party support in the Commons in February. And this was welcomed by the representative of the British Parking Association who was called to task on BBC Watchdog on 18th April. The more Watchdog gets its teeth into the matter, the more likely the public is to wake up to this scandal. (This isn't a problem at Heathrow T5, where set down remains free and pick-up from the short-term carpark is sensibly priced.)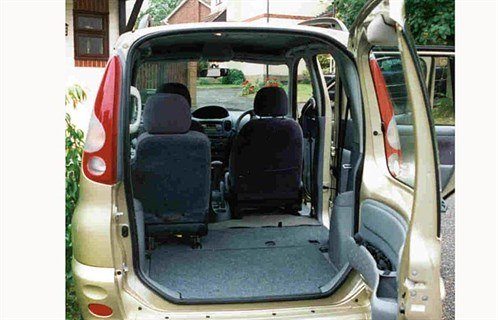 Estates of the nation
My daughter has been diagnosed with a crumbling spine, and has bought a disability scooter that unfortunately will not fit into her Fiesta, which is now being driven by her husband as she can no longer drive. It might be that an estate car would take the scooter. My question is to ask if there are any decent reliable makes of used estate cars you could mention.
EY, via email
I'd first look at a Honda Jazz because, seats folded, it has a completely flat floor and the sill height is only 600mm from the ground. There were useful small estates of both the previous model SEAT Ibiza, called the ST, and the current model Skoda Fabia. Cheapest new is the Dacia Logan MCV. Going back a long way the original Toyota Yaris Verso and the original Mazda 2 have low load sills, the Ford Fusion was a useful little estate and there were also estate versions of the Renault Clio and Peugeot 207.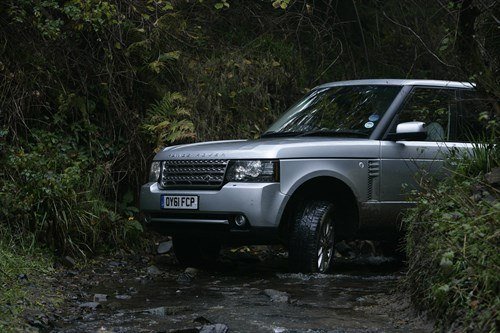 Homing on the Range
I am looking to buy a previous model Range Rover L322. Although I only do about 6,000 miles a year, I cannot stomach the fuel consumption of the large petrol engine and so the 3-litre diesel seems to make most sense. Instinct tells me that earlier models (2002-2005) with the BMW engine will probably be better put together/more reliable than the later Jaguar engines, but these cars will have done 120,000+ miles by now. Do you have a view? And, apart from the obvious bodywork and suspension issues, is there anything else I should be wary of or look out for? Budget up to £10k.
Many thanks.
MY, Newgate Brook, Kent
It's a belt cam Ford 3.0 litre diesel engine, not made by JLR and it's running into bearing problems. You might be better off with the 3.6TDV8 diesel, but that eventually (inevitably) runs into DPF problems. The straight six M57 BMW diesel engine was a bit slow. See: /carbycar/land-rover/range-rover-2002-l322/?section=good / and for reference (same 3.0 V6 diesel): /carbycar/land-rover/discovery-4-2009/?section=good /
Deadly sin
For some time I have lusted after the Jaguar XJ 3-litre V6 petrol, (especially the rear light clusters). Now that we hope to downsize our house this summer and replace what will be our 3-year old CR-V Diesel Auto, I wonder what you think, given the discounts being offered against new or dealer registered cars. Should I, at 82 (mentally 52) go with my heart or should I go with my head and buy say, a VW Golf SV, petrol auto that enjoys one of highest door opening heights for ease of entry and exit. I look forward to hearing from you at your earliest convenience

JH. via email
You and your wife won't enjoy the bending involved in getting in and out of the Jag (I speak from experience with my 94 year old mother). And you need to be wary of SUVs because some of them involve a long drop to the ground. So a Golf SV might suit you. I received a report that the DQ200 7-speed dry clutch DSG automatic transmission was improved from 2016. It needed to be. Another possibility is a BMW 2-Series Active Tourer, now also fitted with a dual clutch transmission, or a KIA Carens DCT or the slightly ageing Toyota Verso 1.8i Valvematic Multidrive S CVT that is really pleasant to drive and very reliable.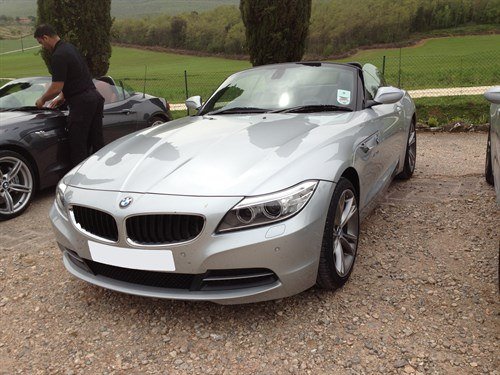 Faults information
The electric steering on my daughter's BMW Z4 developed a fault at 36,000 miles. At 4 years old it was out of warranty, but a check online confirms this is a common Z4 fault. There had been a related recall for VINs close to my daughter's car but conveniently not for hers and surely a BMW should be good for 36,000 miles? In the circumstances is her £1,500 bill fair?
DC, Tetbury
The DVSA site has switched from providing general details to providing details specific to a car's registration: https://www.gov.uk/check-vehicle-recall/ Happily, there is still a link to the main database: https://www.dft.gov.uk/vosa/apps/recalls/default.asp / . There was a recall: R/2012/081 dated 30/07/2012 involving 701 cars built 1-11-2011 to 31-12-2011: Due to a component in the integrated control module not being to specification it is possible power steering assistance may fail. If this happens the EPS warning lamp will illuminate and a check control message will appear on the dashboard display. Directional control will be maintained albeit with additional driver input. Fix: Recall vehicles likely to be affected to replace the steering box.VINS: WBAUY12020F210543 to WBAUY12070F210571 ; WBAKK32030E747495 to WBAKK32030E747674 ; WBAUR12070VR33453 to WBAUR12020VR34137 ; WBAUT32080F214901 to WBAUT320XOF214995 ; WBAKK320X0E651492 to WBAKK32090E651645 ; WBAUY12020F131275 to WBAUY12010F131509. You may or may not be able to use that. Good luck.
Halter ego
My Freelander had a full service with LandRover in January (including new brake fluid). Less than 400 miles later my husband was driving and got no resistance from the brakes. Fortunately he and my son got home safely. Not wishing to drive it any further I asked my local garage to look at it. They found that a brake screw had not been fastened properly and the brake fluid was draining out. I told them about the recent service and asked whether it could have worked its way loose, but I was told this was unlikely; more likely that it had not been done up after the service. I contacted LandRover who have assure me that they have spoken to the technician responsible and have offered me £300 worth of work as compensation (not cash back). Is this sufficient in what could have been a very serious accident?
ML, via email
The problem in pursuing a claim for non-damage is the lack of actual damage so, though a mistake was made here, I don't see how much further this can go.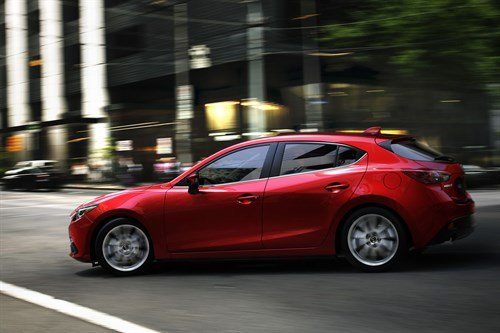 Getting a grip
I have owned a 2014 Mazda 3 Skyactiv Sport NAV (120ps) petrol manual from new and absolutely love it. I am considering a change to a higher seating position and possibly also AWD following 2 recent snow sessions when we were marooned at home for 4 days each time. After research of other makes, I know that I want to stay with Mazda and I am impressed with the CX-3 2.0 Skyactiv G Sport Nav (150ps), possibly with AWD. Again, manual and petrol engine. Since the AWD is quite pricey, I wonder whether I could compromise with the 2WD and fit it with all weather tyres instead of having AWD? I am recently retired, so do not need to worry about getting to work in adverse weather but, as we are on a hill, we are affected when conditions are not good. I would value your thoughts on this please and whether the Michelin All Weather should be the ones to choose, (or Pirelli Winter Sotto Zero 3s which were mentioned in a Telegraph article relating to the SEAT Ateca, not Mazda).
MH, Totnes, Devon
You can get a Mazda CX-3 2.0 120PS (same engine as your Mazda 3) on 16-inch wheels and fit them with 215/60R16 Michelin Cross Climates that will give you good ride quality and shrug off potholes. The sportier 150PS 4x4 normally comes on 18-inch wheels in the UK with 215/50 R18 tyres, which are more difficult to get all weather tyres for, though 16-inch wheels with 215/60 R16s can be fitted.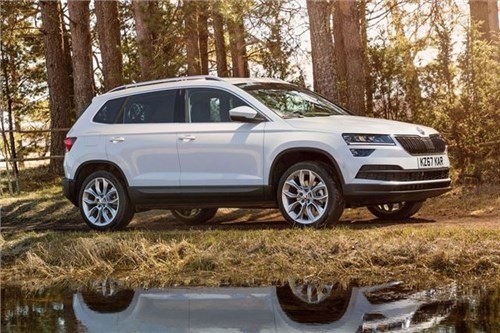 Minding your Ds and Qs
I am interested in placing an order for a Skoda Karoq Edition 1.5 TSI PS DSG.  I have been watching your warnings as to the 7-speed DQ200 dry clutch DSG and as a precaution was going to take out a 5 year Warranty, thinking that as my mileage is not likely to be much above 10,000pa (I am a  retired  and  careful driver) then although the clutch might not fail before 3 years it would likely go by 5 years. Is that a wise or wasted precaution? Also in your DT page of 24th March you mention that the VW Passat may soon get new wet 7-speed clutches, so I am wondering. Are you aware whether the Skoda  petrol 1.5 KAROQ may soon get a more reliable wet clutch which would be worth waiting for?
TR, via email
I actually checked the Skoda brochure and it describes the DSG for the Karoq 1.5TSI Evo as dry clutch' which means it can only be the DQ200 7-speed twin dry clutch DSG that has apparently been improved from late 2016 but has been a lot of trouble in the past. So wise to pay the £600 or so extra for an extra 2 years warranty (this is free in Russia, Australia, China, USA). 2.0 litre engines come with the DQ381 twin wet clutch 7 speed DSG, which is a much better bet. (The 1.4TSI 150 engine in the Kodiaq gets the stronger DQ250 6-speed wet clutch DSG.)
No guarantees?
Further to my earlier email about the Skoda Karoq automatic, I note that the Skoda warranty seems to have 'get-out' clauses:- "Items where the lifetime of the component is or can be influenced by driving style and external factors will only be considered under the terms of the warranty for a period of six months or 6,500 miles (whichever is soonest). Beyond that limit, the defects must be classified as wear and tear and will not be covered by the ŠKODA warranty. Components subject to wear and tear are as follows: Brake linings and disc pads; Clutch release bearings; Clutch pressure plates and centre plates." Your advice as to whether a Skoda Karoq automatic should be considered for purchase has taken on new importance.
IS, via email
That's the standard VAG manual clutch warranty. I've never heard of it applied to the clutch packs of a DSG/s-tronic and, in fact, the entire transmission is warranted for 5 years in the USA, Russia, China and Australia because, unlike the EU, those countries would not take any nonsense from VAG.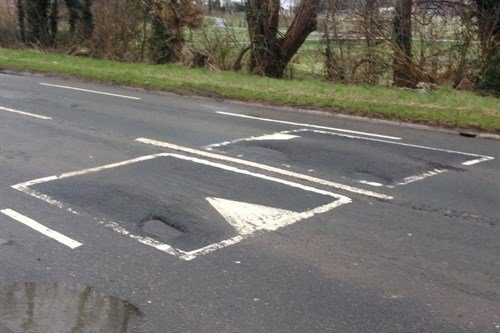 Broken premise
I thought you might be interested to see the attached photographs taken by a local councillor friend of mine of the supposed traffic control cushions that the County Council have lumbered Bicester with along Middleton Stoney Road. As I tried to say to the Oxfordshire Highways department before they were installed, they would have excessive wear on the slopes to each side as the traffic tries to straddle them. With all the recent cold and wet weather these fairly recent lumps in the road have indeed broken up. Unlike potholes that are able to be dodged, the breaking up of the side slopes leaving sharp edges will seriously damage the inner sidewalls of tyres. The owners of vehicles will not notice this but the damage to the sidewall carcass is likely to let go at speed, as you have often mentioned. Basically, every one of the road humps has damage to the side slopes over the full length of the Middleton Stoney Road. I dare not drive this route as my BMW i3 has very low profile tyres. I cannot believe the Highways department can leave these ragged edges for vehicle to be damaged. On a more amusing note, if it wasn't serious, i also noted in my objection to the installation of these things that if it snowed, it would prove impossible for a snow plough to be able to get down to the road at the sides and is likely to ram into the facing slope, damaging the snow plough or the road hump. These photos and all the dangers of these stupid things need to be raised to ministerial level to get them removed. The damaged side slopes are more apparent when viewed from a drivers eyeline and photographed at a lower angle.
JB, Bicester
The way to negotiate these is one wheel over the centre and one on the flat, which requires driving at less than 20mph, which is the intention. They are spaced the way they are so that emergency vehicles with wider tracks can negotiate them at higher speeds, but, of course, drivers soon find that if they straddle them they can take them at full speed with minimum bump without realising they are tearing the inner shoulders of their tyres to bits. Someone made big money out of installing them. Someone always does. They should be held liable for maintaining them and for any damage caused by them. Not as bad as the humps in my neck of the woods, the pounding over which created potholes around the humps and the seismic tremors caused the road to collapse into some ancient underground tunnels.
Gearfoxed
You recommend running a diesel engine from cold at 2,000 rpm, to help regenerate the diesel particulate filter. My 4-cylinder Mercedes CDI has an automatic gearbox, and 2,000 rpm in top gear gives over 85mph, so I rarely use more than 1,600 rpm. What ought I to do?
JF, via email
From cold you hold it in 2nd or 3rd gear to keep the revs up.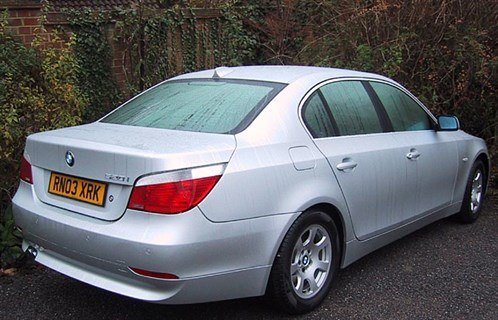 Nut cluster
I've been having random warning messages from the computer screen of my BMW E60 520D telling me that various rear bulbs were faulty, but on checking, found them all to be okay. It appears that my car has been another victim of the widespread and well reported bad earth connection into the rear left cluster, where the connections and wires get basically "fried" as the earth connection is inadequate to carry the load. Apparently, this resulted in a quality enhancement that VOSA enforced with BMW and they were told that in the interest of safety, this should be advised to all UK dealers and owners. I was totally unaware of this until I read the discussions on a BMW forum online and when I contacted my local BMW Dealer they then arranged for me to take the car in and have the rear light clusters replaced "free of charge"
JC, Kennington, Oxon
Now that's very good news and I'm very pleased to hear it. Thank you. Will record in carbycar in case anyone else missed the "quality enhancement". Was aware of the problems that can be caused by failed boot seals in the E60 due to the amount of wiring under the boot floor that then gets flooded.
Fearbox fixed?
Regarding the DQ200 7-speed dry clutch DSG fitted to the Skoda Karoq 1.5TSI 150 Evo, I have since found the following information on ECUtesting's website. It seems to indicate that VAG finally re-engineered the DQ200 DSG in 2016 and "solved" the problem:- "This DSG 7 control unit is a common failure for the following vehicles:  Audi A3 (2007 – 2016) SEAT Altea (2009 – 2016) SEAT Ibiza (2008 – 2015) SEAT Leon (2009 – 2013) Skoda Fabia (2010 - 2013) Skoda Octavia (2008 – 2013) Skoda Roomster (2010 – 2015) Skoda Yeti (2010 - 2013) VW Caddy (2010 - 2015) VW Golf (2003 – 2016) VW Passat (2007 - 2010) VW Polo (2009 – 2014) VW Scirocco (2008 - 2014) VW Touran (2010 – 2015)." It appears that the dry box is fitted to petrol models but the wet box is fitted to the diesels. I guess that your comment about the DQ200 is now out of date?
IS, via email
Many thanks. That's helpful and explains why we're still getting reports of failures of the DQ200 on Golf Mk VIIs. There is also the lesser problem of shuddering from the DQ200 dry clutch pack. I've since been informed by the Skoda club that the slightly bigger Kodiaq 1.4TSI 150 DSG comes with the DQ250 6-speed wet clutch DSG.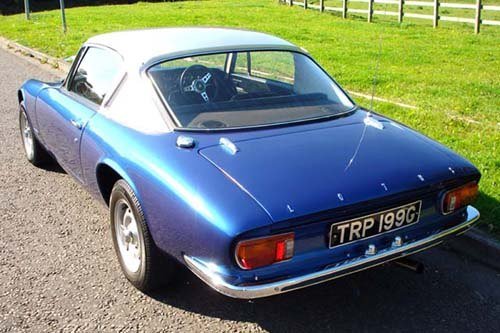 Lots Of Trouble, Usually Serious
I have acquired a January 1971 Lotus Elan +2S, 1,558 cc. The car is in a very good condition but has not been started for many years. Much work has to be done to inner sills and chassis before it can be considered roadworthy, but I was considering turning the engine over after changing all fluids, waterpump, plugs, belts and draining the fuel tank. Or would it be more prudent to send the clutch and engine over to a professional? Would the valves have to be changed to cater for unleaded fuel? Although I am used to Lotus cars I would really appreciate your advice.
RJ, via email
This car will almost certainly need a new chassis. The only way to restore an Elan is to take it completely to bits. Send the engine away to a specialist. They actually did one of 'Wheeler Dealers'. Bought a runner, then discovered it needed a new X frame chassis. The build was so light that any corrosion seriously weakens it. The 1,558cc Lotus twin-cam already had hardened valve seat inserts, but if it is being rebuilt then they should routinely be replaced. Run it on super with a lead replacement additive.
£100 in Nelsons
I have just received a Parking Charge Notice from 'National Parking Enforcement Ltd., Elstree', who, it appears, manage parking for the Premier Inn, Nelson, Norwich. There was no barrier or ticket machine at the entrance, so to all intents it was free, as is the norm at most hotels. I was meeting a colleague at the hotel so, once in the car park I called him (from my car) to see when he would arrive. It turned out he'd been and gone, so we arranged to meet elsewhere. I was in the carpark according to the notice for 13 minutes and have a demand for £100. I called the hotel to complain. They told me they use camera ID and there is a ticket machine in the foyer. I pointed out that is not the most obvious place. They suggested I appeal. Since there was no clear notice or indication on entering that this is a pay car park what is my best course of action please?
PM, Sheringham
Photograph the entry to the carpark and all around so you have clear evidence that there is no notice telling drivers to use the ticket machine in the hotel foyer, then, armed with this evidence, take your case to POPLA or whatever appeals service National Parking Enforcement Ltd subscribes to. However, if you re-visit the hotel and find out there were notices, all you can do is pay. A bill to outlaw this sort of sneaky and dubious private parking enforcement had its second reading in the Commons in February.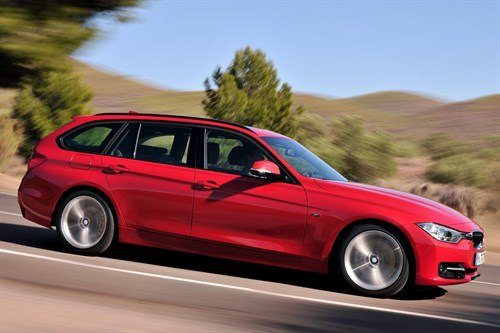 3-Serious
I recently purchased a 2017 BMW 335d xDrive M Touring. I am considering using it next winter to drive to Italy for a skiing holiday and am looking to source some winter tyres. I suspect it will be more sensible to change the wheels and tyres so that the wheels can be swapped again once I get back. Are you able to recommend the cheapest solution? Having looked online there seems to be many factors that I need to take into account (including the brakes). Also should I be using the higher-grade diesel fuel?
PM, Worcester
Unfortunately, a high performance car like this has big brakes that smaller wheels will not fit around and needs high performance winter tyres such as Pirelli Sotto Zeros or Michelin Pilot Alpins. These don't usually come as runflats and mean carrying a space saver spare or taking a chance with a spraycan repair kit. A good source for wheels is http://www.tyremen.co.uk /  Hopefully the tyres aren't staggered. If they aren't you can swap front to back (same side) to even out wear because any disparity in wear of more than 3mm can upset the xDrive. Yes, definitely run on Super and stick to the same super so you consistently feed your engine with the same package of additives.
Click to Honest John's Motoring Agony Column 26-05-2018 Part 2
Comments
Author

Honest John
Latest