Honest John's Motoring Agony Column 04-05-2018 Part 1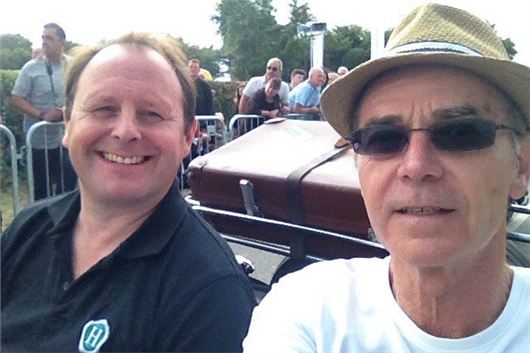 Published 04 May 2018
This weekend's automotive angst involves Volvos, oil changes, distant purchases, ins-and-outs, different DSGs and in part 2 takes us Stateside, talks tyres and makes the usual braking point.
As usual, emails to Honest John should be addressed to: letters@honestjohn.co.uk  Please try to keep them as short as possible.
Pulling power
I have been driving Volvo cars for over 20 years, and currently run an XC60 auto D5 Geartronic, an excellent tow car for our 1,500kg caravan. The car will be 3 years old in June and normally I would be thinking of changing it for new this year. However in the current climate regarding diesel emissions and the future of diesel engines, I am confused on which engine type to move to. Should I choose petrol, stay with diesel, or move to more expensive hybrid engines, bearing in mind I need torque for towing?

GS, via email
Toyota RAV-4 hybrids and Mitsubishi Outlander PHEVs can tug 1500kg, and a new RAV-4 and Lexus UX with new 2.0 litre engine, new CVT transmission and new AWD is on the way. Covered here: /carbycar/toyota/rav4-2013/?section=history/ The new Honda CR-V hybrid should also be able to pull more than 1,500kg.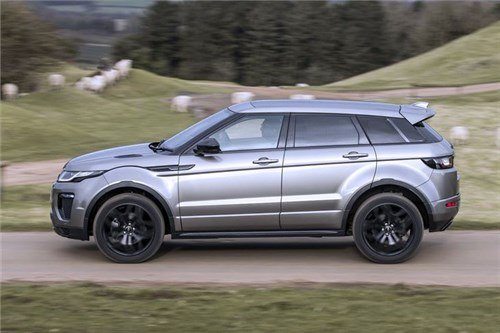 Evoqueswagon
I recently part-exchanged my 2013 Range Rover Evoque for a 2017
Evoque diesel coupe 2.0 TD4 Se Tech, this having been used from new by a Land Rover main dealer, from whom I purchased it. There is a five-year service plan in place for it. As my first Evoque needed servicing every 12 months, I enquired regarding the service needs as it was nearly one year from original registration and had covered 9,000 miles. I was informed that the estimated date for the first service would be around March 2019 and I would be informed by the display in the vehicle. I do not cover a great mileage, but this means that when the vehicle is first serviced it will have been with the same oil and filter since new. Being of the old school and still a sports car fan (I also own a 911/993), I just cannot grasp running so long without an oil change is good practice, it's usually 2,000 to 3,000 miles with my sports car. I have discussed my concerns with the service department at the Land Rover dealer from whom the vehicle was purchased and they have tried to assure me that "with today's technology" this is normal. I look forward to any comment from you to assure me or otherwise.
JH, via email
This policy is coming back to haunt LandRover. Your engine needs and has to have an oil and filter change at least every year or every 10k miles whichever comes first. Range Rover Evoque 2.0 Ingenium diesels used primarily for short runs have been suffering oil contamination in as little as 4,000 miles due to the engines being switched off in the middle of active DPF regenerations.
Away games
My husband bought a car from a dealer in Cheltenham, which is quite a drive from Fareham, Hants. He paid through a bank draft for an Audi. The dealer said he would send the log book and sort out the tax as my husband paid him for it. After numerous phone messages, texts and emails he has been fobbed off. Please can you help and advise us what we should do next?

JW, via email
If you have the car, get a form V62, fill it in, and register the car in his name: https://www.gov.uk/government/publications/application-for-a-vehicle-registration-certificate / and for the form itself: https://www.gov.uk/government/uploads/system/uploads/attachment_data/file/471730/V62_030815.pdf / (The visible VIN is through the bottom RH corner of the windscreen.) Then tax the car if the dealer has not done it and if payment of the tax was part of the deal sue him for the cost in Small Claims: https://www.gov.uk/make-court-claim-for-money /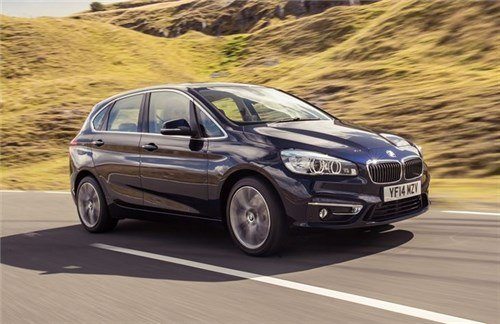 Transition period
Whilst I am very happy with my BMW 320d SE, at the age of 76 I am looking for a vehicle that is a little higher up, and have viewed a number of cars including small SUVs (BMW, Audi, VW and Nissan) and small MPVs. I have a short-list of either a BMW X1 xDrive 2.0 xline or a BMW 220i Luxury Active Tourer, both of which come standard with the 8-speed Steptronic auto gearbox as recommended by you in yesterday's Telegraph. I would very much appreciate your advice as to which one of the two you would favour, for over 90% of the time I am the only occupant of the car. I agree with your comments that in the current climate a petrol engine is the better option, even though a diesel has lower overall emissions. Unfortunately, these decisions are often made by folk with no technical background.
PB, via email
The 2 Series Active Tourer is fine (and just won the MPV category in the 2018 Honest John Awards). Easier to get in and out of than an X1. The 4WD won't help as much as fitting the 2WD with all weather tyres. But hurry because BMW is currently switching its FWD cars from the 8-speed Steptronic torque converter auto to dual clutch automatic transmissions.
Which DSG for me?
You frequently advise against VAG DSG gearboxes. We have a 2015 A3 1.8 TSI, a 2016 Skoda Fabia 1.2 petrol, a 2017 New Tiguan 2.0 TSI. All have 7-speed DSG gearboxes. How can I determine whether they have gearboxes against which you recommend? What are the problems associated with these gearboxes? How can these problems be avoided?
TH, via email
Smaller VAG engines below 2.0 litres all have the DQ200 7-speed dry clutch transmission that has caused all the trouble but which, apparently, was improved in 2016. New VAG models with 2.0 litre engines mostly have the DQ381 7-speed wet clutch transmission, which is okay. New VAG models with 2.5 engines, and the T6 Transporter have the high torque DQ 500 7-speed wet clutch transmission, which is okay. I have actually explained this at least 50 times, though, of course, not all of them get into print and the newspaper subs cut out essential information to make the copy shorter and my job harder.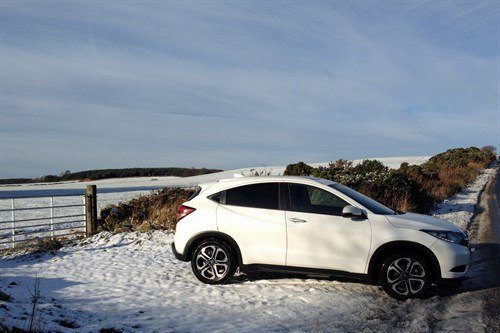 Farm favourite
I am a farm consultant and currently run a CR-V, as I need good ground clearance in a car. I am on my second and they have been brilliant: ultra-reliable. I am thinking, though, with the introduction of a batch of small SUVs, to switch to a smaller, cheaper and more economical car as I do 28,000 miles a year. I have narrowed my choice down to a Toyota C-HR hybrid, SEAT Arona 1.0 TSI or 1.6 TDi or Audi Q2 1.6 TDI. Which would you recommend, or suggest a better one? Also, as I intend to keep the car for six years, should I be choosing a petrol or diesel? Your help will be greatly appreciated.
JP, via email  
You don't mention 4WD. The C-HR isn't, except as an option on the 1.2 115PS petrol model. You might do better with a Honda HR-V 1.6iDTEC (another category winner in the 2018 Honest John Awards). I averaged 59mpg over 10,000 miles in one, on Michelin Cross Climate tyres that make it a better car and are very good in snow and mud.
Changing down
I am writing to you for advice on a change of car. I am currently driving a 2013 Audi Q3 TFSi, but, after separating from my husband, I am finding it a little expensive to run. I am looking for a replacement car that is more economical to run, but is still reasonably stylish to drive. I need room in the boot for a set of golf clubs. I tend to just drive short distances locally; maybe only once a year or so driving a longer distance for a short holiday break. The mileage on my current car is just over 27,500. I am not particularly set on a budget, but suppose I am looking at something between £12k to £20k. I appreciate that is a large difference but as I'm writing to you it would be great to get a choice at either end of my budget. I have absolutely no idea where to even start apart from choosing the colour.

PT, via email
Honda Jazz 1.5iVTEC Sport, Mazda CX-2, Honda HR-V, KIA Stonic. All tested at http://www.honestjohn.co.uk/road-tests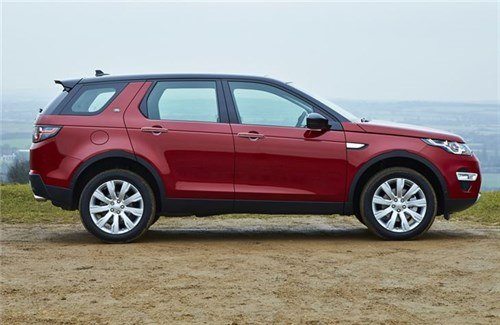 Ingenious solution
I have seen you make regular mention over the last 6 months or so of a design shortcoming with the Land Rover Discovery Sport due to the DPF being located too far from the engine for passive regeneration to occur without this being fuelled by post-injected diesel. When buying a £40k vehicle, it is surely not too much to expect that during the extensive development testing this issue would have become apparent and should have been addressed by JLR before release of the model to the public. Even if that was not the case, now that a problem has been identified, one would think JLR would be pulling out all the stops to find a retrospective fix or at least some form of palliative rather than leaving customers with a car that has such potential limitations on its utility. Is this too much to expect of a luxury car maker?
RB, Cornwall
The launch of the Ingenium diesel was delayed because of this (the Disco Sport started out with a Ford 2.2 litre diesel engine). But it can't be fixed in the Evoque or the Disco Sport or the E-Pace because the Freelander ll floor pan they are all on does not allow for a close coupled DPF. This is not a problem for high mileage drivers. But it is for low mileage drivers who use their cars for short runs in which the DPF does not get hot enough to passively regenerate. It then has to actively regenerate using post-injected diesel and if the engine is switched off mid active regen, that's when the real problems start. The answer is to buy an Evoque, a Discovery Sport or an E-Pace with the SI4 Ingenium petrol engine rather than the diesel.
Talkin 'bout my regeneration
I was interested in your letter regarding the Discovery Sports Achilles Heel in last Saturday's paper. The logical next question is: are they intending to fix what appears to be a design fault? I wondered if you had any information.
JG, via email
I don't think they can. The engine is designed to have a close-coupled diesel particulate filter, which it does in longitudinal installations such as the Jaguar XE, XF and F-Pace. But the Disco Sport, Evoque and forthcoming E-Pace are all based on the old Landrover Freelander platform, which is for a transverse engine and fitting the Ingenium diesel transversely in these cars does not allow enough space between the engine and the bulkhead for a close coupled DPF to be fitted. Honda had this problem with the CR-V, and suspended production for a year until they had redesigned the floorpan and bulkhead to accept a close-coupled DPF. JLR's engineering solution has been for the engine to actively regenerate more frequently. But if a driver switches off mid active regen, that dumps post-injected diesel straight into the sump, contaminating the oil and raising its level. The obvious answer is a warning light not to switch off while regeneration is taking place, but, of course, people would find that inconvenient.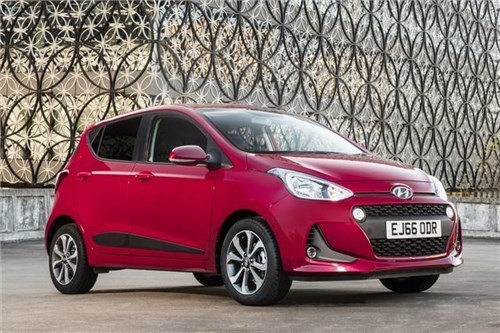 Tax evasion
I have a 2010 KIA Picanto 'Strike' 5-door hatchback, which I have had for over six years. I only do about 4,000 miles a year and it's been a great little car and very reliable. However, I want to replace it with something a bit newer and will be looking for a late 2016 or early 2017. For anything registered after 1 April 2017 I think there could be a substantial hike in the annual road tax. I don't particularly want to pay more than the £30 a year I am currently paying. I would still like a 5-door hatchback, but something with a bit more "go" as my Picanto only has a 1,086cc engine. I would also like something with MP3 and USB sockets. My budget will be between £8,000 - £9,000.
KC, Norwich
You have excluded yourself from the new KIA Picanto, which I rate as the best small car due to its fine combination of ride and handling and its long 7-year warranty. But that doesn't exclude its cousin, the Hyundai i10 with either quite a lively 1.0 3-cylinder engine or a smoother 1.25 4-cylinder engine, Band C £30 tax apart from the auto. (Owners Reviews winner in the 2018 Honest John Awards.)
Batteries not included
I am presently driving a 2013 petrol Golf and I would like to change to an electric vehicle of equal or higher specification. I understand that battery replacement is very expensive, so are there any vehicles that have batteries that will last the lifetime of the vehicle or are there any due on the market?  
TM, via email
No. Renault and Nissan get around this by leasing the battery to the car owner. But batteries for the Mitsubishi i-Miev, Peugeot iOn and Citroen C-Zeros are failing and owners are being asked €18,000 for replacements, which is writing off a lot of 6 - 8 year-old cars. You should try a Golf-e. But ask the dealer about battery life and cost of replacement.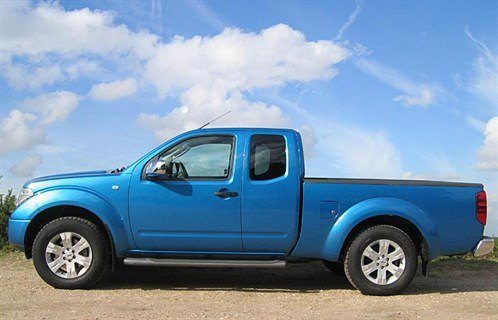 Total wiper out
For the last 4 years I have been driving two versions of the Nissan Navara Pickup, firstly the D40 and then two years ago changing to the NP300, both of which have been reliable, but both have had an annoying characteristic of shredding wiper blades on average every 6 months. Of all the other vehicles I drive and have driven, which are numerous and varied, usually keeping them 3-5 years, I have never had to change the wiper blades other than as a precaution at normal service intervals, but not because the rubber had become detached like the Navara's. The dealer is pleased to sell me replacement blades, but cannot give any explanation as to why the frequency of changes, or any recommendations as to how I might try to maintain the life of the wiper blades beyond six months. The Navara is kept outside all year but so are all my other vehicles, so can't believe it is purely weather related, but possibly linked to the quality of the rubber used for the blades. I will be interested in your thoughts and advice."
JL, via email
I received a weird explanation for this. It seems that if the car is parked near tall trees containing crow's nests, the crows attack the wiper blades of some (not all) cars because they feel threatened by them. Maybe crazy; maybe true. (JL later confirmed there were tall trees with crow's nests in the vicinity.)
One fluid over the cuckoo's nest
I own a November 2011, 2012MY, Skoda Superb Estate 1.8 Automatic 7-speed DSG dry-clutch with 30,000 miles. I have experienced no problems and indeed have found it to be smooth, creamy, with indiscernible changes up or down and very responsive, particularly uphill, so much so that I have never had to use the Sports setting when overtaking or climbing. My dealer says that it needs no automatic fluid change yet until about 90,000 miles, although I may ask for it earlier. Although I only do about 6,000 miles annually, I follow all your advice on car/engine/gearbox sympathy and care and have an annual service/oil change, etc. In many respects it has been the best car I have ever owned.
ML, Surbiton
That's interesting. The DQ200 is dry clutch and supposed to be sealed for life; no requirement for a fluid change. The DQ250, DQ381 and DQ500 are wet clutch and require a change of fluid and filter every 38,000 miles. VAG is in massive denial that the fluid in a DQ200 ever needs to be changed because it only lubricates the transmission and does not have to handle the clutch pack as well. So your dealer is contradicting VAG advice. That is, unless your car actually has a DQ250 6-speed or DQ381 7-speed wet clutch box.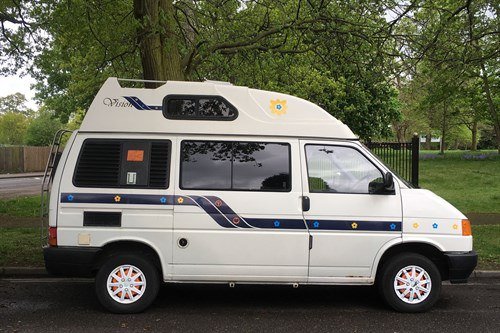 Numbers game
My daughter-in-law dropped our son off at Heathrow in January 2018. Today we (who own the VW camper she was driving) received a Penalty Charge Notice for contravening the London Low Emission Zone with a £250 fine. We are confused. Entering our vehicle type or number plate on the checker site indicates that it is not exempt. But the vehicle data for this year 2000X LWB VW Transporter reg KASL1 75KW TDI 5G shows the code ACV, which should indicate that it is Euro 3 compliant and thus exempt. Furthermore, it had a brand new original VW replacement engine in May 2012 after a cam belt failure.  Engines after 2002 had to be Euro 3 compliant I understand. We have not tried to argue this one with TfL yet, and advice would be greatly appreciated.
RL, Suckley, Worcester
The system works by ANPR, so by the vehicle reg and KASL1 comes up as meeting the require emissions standard, exempt from the scheme or subject to a 100% discount. See: https://tfl.gov.uk/modes/driving/lez-lez-vehicle-checker-35896  EU3 was applied from 1-1-2001; EU4 was applied from 1-1-2006 I wonder if the system is working to the original vehicle that the cherished registration KASL 1 originally came from?
Keeping up peerances
I am 152cm (5') and would like an automatic car that is suitable for my size as I find the seats in many cars are too low to see over the bonnet. Most journeys will be low mileage. My husband thinks hybrids are the sensible cars of the future. I just want something that will be comfortable and safe with filling it up easily and taking it for servicing my only concerns. I usually buy a new car and drive it until it is not worth repairing. My existing 22 year-old car is going to the fire brigade for their training programme.
PK, via email
Speaking from experience of a 5' wife and 5' mother, you should be fine with a Toyota Yaris hybrid: /road-tests/toyota/toyota-yaris-2017-range-road-test/ Honda Jazz no bad either, though currently no hybrids in the current version.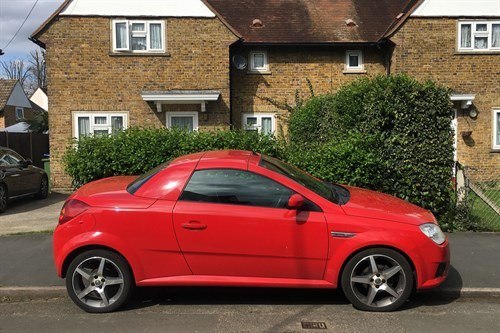 The Tigra that came to tea
My wife's X-reg Tigra is coming to the end of its days. What could you suggest as a replacement with a limit of £5000?  Her main requirement is that it should not be fitted with a lot of gizmos and gadgets that she will never use. It will mainly be used for travelling locally.
PM, via email
If she likes a bit of sun, what about the next generation 2004-2009 Tigra: /carbycar/vauxhall/tigra-2004/ All well within budget.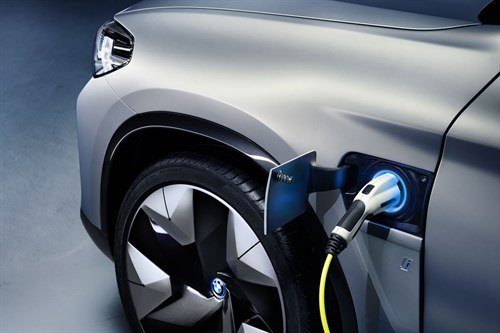 Socket to me
There are three types of 'electric' car: Petrol/Hybrid; Plug-in Petrol Hybrid; and All-Electric. I have a Petrol/Hybrid car, which constantly charges up the battery whilst I am driving, and I can use the electric only mode for short distances. The All Electric car needs the driver to keep the battery charged up in order to be able to drive it. The Plug-in Petrol Hybrid seems to be a mix of the above two and I do not really understand its use: The petrol engine does not charge up the battery; you have to keep stopping to charge it up? Can you drive it on petrol alone all the time and ignore the battery, or can you drive it on battery alone and ignore the petrol engine? I really do not see the reason for having a Plug-in Petrol Hybrid system.
JT, via email 
No. The plug-in petrol hybrid gives you an EV range of about 20-30 miles. Then basically the same thing happens as with a non plug-in hybrid, with the battery being charged by the engine and overrun and discharged in the same way. We got over 80mpg from a plug-in Prius on a single journey of just over 100 miles, 20-25 of which was as an EV.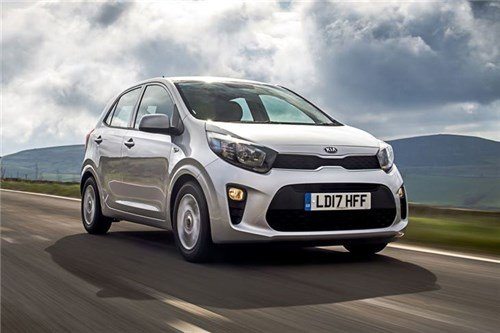 Piquancy
I am considering buying a new car and taking advantage of KIA's £2,000 scrappage scheme as I might buy a KIA Picanto. My priorities are that it must be automatic, have air conditioning, must not be too big and must be reliable. I only drive about 3,000 miles a year, mostly in urban traffic. The Picanto seems to fit the bill, but I would like to have your opinion on this car.
CW, via email 
The new Picanto is brilliant: /road-tests/kia/kia-picanto-2017-road-test/ Haven't driven the auto of the latest, but it is the same reliable 4-speed torque converter as before. 
Click to Honest John's Motoring Agony Column 05-05-2018 Part 2
Comments
Author

Honest John
Latest