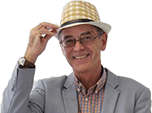 Honest John's Motoring Agony Column 17-03-2018 Part 2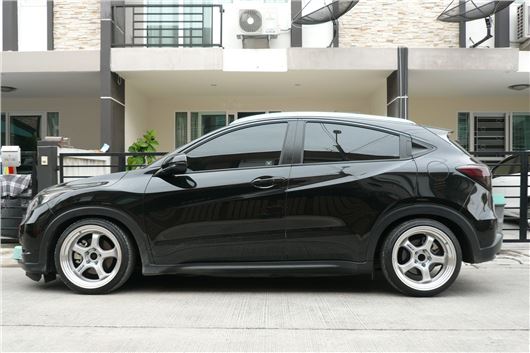 Published 13 March 2018
Click back to Honest John's Motoring Agonies 17-03-2018 Part 1
The right Hon 
I will be 70 in April, am due to retire and my current Qashqai Tekna Dig-T 1,197cc lease will terminate. I like the Qashqai, but prior to this I had a Honda HR-V for 12 years, which I loved, and was gutted when they stopped production. I have looked at the new Honda HR-V but have been told by several people that the 1,500 engine is too large for the automatic and lacks power, and that there is no turbo addition due. Do you know if this is true and if the car is sluggish? Having had a back operation, I need the higher driving position, automatic and also fairly large boot space for a black Labrador. Someone has also told me to look at the SEAT Arona. If you could give me some advice it would be really helpful as I do need to start planning for this and I am getting conflicting advice from every angle!
SI, Halifax
Test of the HR-V here: /road-tests/honda/honda-hr-v-2015-range-road-test/  I ran a diesel for a year and loved it: /our-cars/honda-hr-v/ And we have run a 2010 Jazz 1.5iVTEC 120 5-speed torque converter auto in Thailand for the past 3 years. The HR-V gets different powertrains in different markets. In Thailand it has the old 1.8iVTEC 150PS, which gives it a bit more grunt. And Honda is becoming a bit more open minded about engine options, having just started to offer the Jazz with the newer 1.5iVTEC 130 as in the HR-V in the UK: /road-tests/honda/honda-jazz-15ivtec-sport-2018-road-test/  SEAT Arona test here: /road-tests/seat/seat-arona-10-tsi-2018-road-test/
Careless torque costs lives
I can't be the only motorist who has found wheel nuts grossly over-tightened by tyre-bays or garages, and I think one of the reasons is confusion between Newton/Metres, and Pounds/-Feet. I recently had a number of tyres changed, and wheels swapped, and each time found I needed a torque setting of more than the maximum of 110 lbs/ft on my torque wrench to undo nuts meant to be no more than 66lbs/ft. On checking, I found that the correct setting for my car, for steel wheels, is indeed 110 Nm, (although, in fact my car has alloys, which should be 90). So I conclude that the wall-chart says 110 n/m, for a Citroen C5, but the pneumatic wrench is set in lbs/ft, and so when set to 110 it grossly over-tightens. (The fitter concerned denies that this could have occurred). Are tyre-fitters routinely checked for such possible errors? 
MC, Hurstpierpoint
Good tyre fitters initially tighten the wheel nuts with an air gun. Then go round them all with a torque wrench. They have to because of the potential for liability suits if wheels come off. My local place even advises a re-tighten after 500 miles. The best thing to do is to carry a four-socket spider wrench. There is not a single wheel nut or bolt I have been unable to remove with one of them.
Buzz boxed
My wife and I have been driving since around 1962. She had a new Peugeot 205 for about 6 years, which she loved, then bought a brand new Peugeot 306 diesel manual, which she owned for 21 years of utterly reliable motoring (never failed an MoT). Advancing years meant the low seat position made getting in and out difficult. If I rode with her, or took it for its MoT or tyre fitting, I also found the seating a problem. So, last November, we bought a brand new Peugeot 2008 SUV, 1.2 petrol 80hp, manual gearbox, for its higher seating and ride height, super access to the rear with no sill, ideal for shopping and our Labrador and folding down of the rear seats is easy. When we took a test-drive, a petrol version was not available; only the diesel, so we took that. Big mistake, the 3-cylinder engine is so lively that with the slightest touch of throttle it's like driving a chainsaw or an 'all or nothing' two-stroke motorcycle, My wife has only driven a few miles and is frightened of it. I avoid driving it if possible. Because of a problem with fitting the tow bar, I was loaned a service car: a Peugeot 108, and that was probably the worst 30 miles I have ever driven with its buzzy engine and awkward clutch. My wife has had another try with the 2008, but still wishes she had never set eyes on it. Last Saturday, you recommended a Honda HR-V as being suitable for an ageing dog, plus high ride height. Does this Honda have a screaming 3-cylinder petrol engine like so many different makes of cars have nowadays? All I could easily find on a web search is that the Honda is 1.5 litres. We need a petrol engine, as our mileage is low, so we are not too bothered about fuel economy. But how do we dispose of a brand new Peugeot with 105 miles on the clock without suffering disastrous losses as I cannot see another garage taking it in part exchange? You recommended the Honda. Are there any other suitable cars? We have spoken to friends who have bought new cars, all with 3 cylinders, in the last year and most found them not as easy to drive as previous cars. Do you think the Peugeot engine with its instant revvy take-off could be chipped to reduce performance rather than the usual chipping to improve performance? I wish throttles were still visible and bowden cable operated as, being an engineer, I could no doubt slow a mechanical throttle action. Sorry its a long message but I do not really know what to do.
NM, Alresford, Hants
The HR-V has a 150PS 1.5iVTEC petrol engine with no turbo: /road-tests/honda/honda-hr-v-2015-range-road-test/. You might also like a new Jazz: /road-tests/honda/honda-jazz-15ivtec-sport-2018-road-test/or: /road-tests/honda/honda-jazz-2015-road-test/  (the rear load sill is only 2 feet from the ground). But I'd persevere with the 2008. When the 208 was launched its accelerator, steering brakes, gearshift and clutch were hopelessly mismatched and they later fixed this. I think your 2008 can be fixed if you take it back to the dealer and complain of the problems you are having with it. Paradoxically, it could be that you might prefer a 2008 with the 130HP 1.2 Puretech engine because that has a lot more torque, so requires less revs to get moving and it generally more relaxed.
Passat pluperfect
I own a May 1998 VW Passat 1.8 petrol model and I am the only owner from new. It has been well kept, serviced and is in very good condition, and still offers plenty of trouble-free motoring for years to come. I enquired its trade-in value from two VW dealers against a new VW T-ROC 1.5 and have been offered just  £200. I am sure the car in this condition deserves a higher price. Could you kindly advise? The current mileage is 49,000.
OO, Romford
I'm surprised you are not being offered a scrappage discount of at least £2,000. But if you aren't, simply tell them you want a discount of at least £2,000. Your Passat has very little market value. Probably best sold locally by a photo ad in a newsagent's window. Try £500.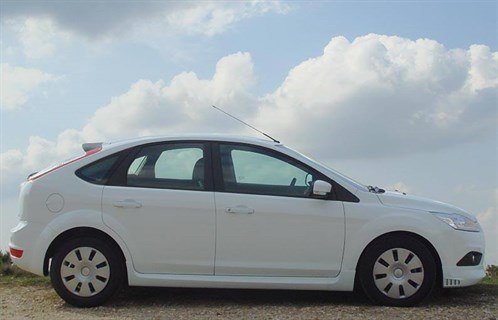 Big bang theory
My wife put her Ford Focus 1.0 Ecoboost into the garage today, as a warning light came on the dashboard. She has driven various Ford cars continuously for the past 31 years. This current car was bought new (from the same garage as all other cars), all services, etc. kept up to date (again done by the same garage). The car is just over four years old and is low mileage. When she went back to garage they told her the engine has gone (blown compressor) and that she would require a new engine costing £6,000 to £8,000. I am amazed that an engine can go faulty after four years of careful driving and cost so much. Just wondering if you have any thoughts / advise on this.
KD, via email
Failure of 1.0 EcoBoosts was common for a while because the degas pipe from the water cooled turbo to the expansion tank could fracture and the engine could lose its coolant. This is a known problem, so a Ford dealer servicing the car regularly should have replaced the pipe with a stronger one while the car was in for service. This describes all the problems suffered by the 2011 - 2014 Focus, with a photo of the degas pipe: /carbycar/ford/focus-2011/?section=good / If the car was always serviced by the same Ford dealer you bought it from then I think that dealer is liable for having failed to correct a fundamental defect and must therefore fund the cost of a replacement engine. See: /faq/consumer-rights/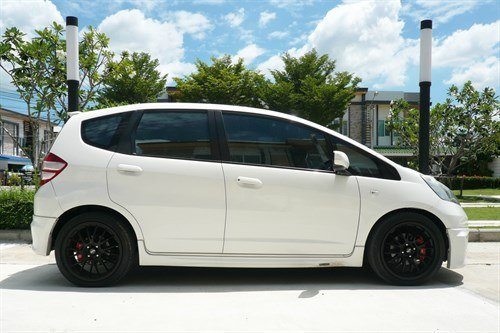 Superman 
I have owned a 2010 Honda Jazz 1.4iVTEC EX from new and I tend to use either BP Ultimate or Shell V-Power petrol in it. I often drive to Southsea from Leicestershire and back, about 160 miles, using the A43/A34. I have just done two very similar journeys, only me, very little luggage and very little traffic. The first journey was on either V Power or Ultimate, can't remember, and my computer display said average 58MPG. The second one, on normal BP petrol, 47MPG. Does this make sense?
RO, via email
Yes. That is a bigger difference than usual, maybe partly accounted for by different weather conditions each way. But, as long as you use the improved torque on Super to change up earlier (or your automatic transmissions senses this and changes up earlier), you will get better fuel economy.
Bottom gear
I'm looking to replace my car with a plug-in hybrid. The claimed range of the Audi A3 e-tron or Golf GTE on electric power would seem to have the potential to cover my daily commute, a 22 mile round trip, but I am wondering whether these models have the DQ200 gearbox.  Is there anything else to be aware of and are there any alternatives I could consider?
AH, via email
No. They have a different wet clutch DSG transmission called the DQ400 and we have not yet received any reports of problems with it.
I want it all
Our situation has changed, so we need a new car. We have thought about a Berlingo, but our requirements are:- Automatic (one driver now has rheumatoid arthritis) Easy to get into (higher off ground – SUV?) Large boot enough for 2 golf trolleys and 2 sets of golf clubs. Shelf boot so as to save lifting golf equipment over lip. Reverse and Forward sensors for parking. Air conditioning. Our annual mileage is approx. 5,000 miles per year. Included/optional extras: dash cam/inbuilt GPS/door mirrors to turn in when parked. Maybe this "miracle" vehicle doesn't exist, but anything that comes close would be good.
JH, Southampton
Probably a Peugeot 2008 1.3 PureTech 110 EAT6. Or a Honda HR-V 1.5iVTEC CVT-7. A new Berlingo has been announced, but the petrol models will not get an automatic transmission until 2019. The only cars with built in dashcam are certain versions of the new Citroen C3.
Forever Honda
My Honda Civic 1.6 Exec is now 13 years old with 120,000 miles. A few things are starting to go wrong: driveshaft packed up recently, windscreen motor needed replacing, general wear and tear. It's time for a new car. My wife and I are both 63 this year and looking to retire in the next 12 months. To do this, we are going to have to tighten our belts, so will be looking for a good, reliable car that is relatively inexpensive to run. Lowish road tax and insurance band, economical on fuel, inexpensive servicing, tyres, etc. We never do more than 10,000 miles a year. We don't have dependants to worry about to share the car with us, so don't need a big car with lots of seats, etc. However, 5 doors still suits us quite well, as occasionally we take the grandchildren out. Safety is very important. My wife is rubbish at car parking, so something that will park easily will be a big benefit. What new cars would you point us to have a look at?
AA, via email
The new Jazz 1.5iVTEC Sport: /road-tests/honda/honda-jazz-15ivtec-sport-2018-road-test/ Amazingly spacious and versatile. Comes very well equipped with satnav, etc for £17,155. It's actually what I'd have if I was retiring (which I'm not). We run a 2010 Jazz 1.5iVTEC 5-speed auto in Thailand (n/a UK). Gone from 75k to 136k kilometres with just a few standard replacement parts. The brake pads lasted at least 61k kilometres. All Jazz had a revamp from January, so you could, if you wanted, go for the 1.3.
Dissed-tributer
I have a 1964 Series 2 Land Rover and have several times been stranded on the roadside because yet another condenser has failed. I would value your advice on whether to convert to electronic ignition and, if so, you could recommend a maker / supplier.
PG, via email
If you Google <Land Rover Series II electronic ignition conversion> the necessary parts kits come up.
Battery yen
Back in 2012 I asked your opinion on some cars for a lady friend of ours. The Toyota Prius was favoured by you and she bought one.  She was very lucky as it was a little above her budget and when we tried to negotiate they offered her a low mileage, 2011 ex-demo car in immaculate condition, which was just great. She has been very pleased with the car but now it is coming into it's seventh year with about 65,000 miles on the clock, she is worried about the batteries. Should she trade it in and get something else; maybe another Prius, or is she worrying unnecessarily about the batteries? Also she has noticed, not unreasonably, the car does a few fewer miles per gallon in the winter, but this year the difference is much more noticeable.  Could this be because of a savage winter or is the car getting old and this is to be expected. Your thoughts would be much appreciated,
AM, via email
The fall in mpg will be because the battery is losing its capacity so more of her running is on the petrol engine. She may be able to correct this by taking it on a long run of a few hundred miles, but if it doesn't work, then she's probably coming to the right conclusion. She could downsize to an Auris or Yaris hybrid, or go for the interesting looking, fine-handling C-HR.
Click back to Honest John's Motoring Agonies 17-03-2018 Part 1
Comments
Author

Honest John
Latest