Honest John's Motoring Agony Column 03-02-2018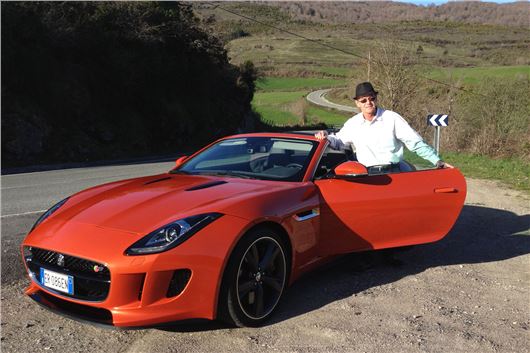 Published 01 February 2018
This week's motoring malfunctions concern national grids, driver-less cars, the emissionary position, queue tips, remote control and enough to keep you occupied while the other half watches 'Saturday Kitchen'.
As usual, emails to Honest John should be addressed to: letters@honestjohn.co.uk  Please try to keep them as short as possible. 
Blackout
I'm concerned about the seeming push towards electric vehicles in the near future. As an owner of three petrol cars, one a classic, what is the future for all of us whose vehicles are fossil fuel? I'm not expecting you to own a crystal ball but I thought you might have access to any government logic?
AM, via email
Under current EU plans embraced by Michael Gove in the UK, all NEW cars registered for the first time from 2040 will have to be electric or electric hybrid. Existing internal combustion engined vehicles simply carry on with increasing restrictions as to where they can be driven. That said, coal-fired electricity power stations are to be phased out by 2025, wind turbines produce only 8% of our current electricity requirements, and the return on private investment in nuclear power stations is extremely slow, so planning of electricity supply for 2040 lags well behind the wishful thinking.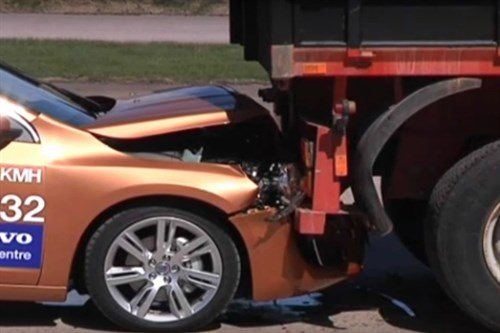 Sensor occasion
I took delivery of a Skoda Kodiaq 4WD in September 2017. The car performs well and I am getting used to adding AdBlue. However I have had warning messages that my 'Front Sensor is impaired'. The common scenario is the weather conditions being wet, foggy and lately having snow and ice. This sensor is behind a cover in the grille, whereas my previous car, a VW Golf, had the sensor open to the elements and below the front bumper. In 3 years the VW did not show any such warning messages. Is this a common fault?
SB, via email
This is quite common on VAG vehicles. I've also had it in heavy rain in a BMW and suffered the same thing briefly in freezing conditions in my Renault Koleos. It's intermittent. And I have to admit that, despite autonomous braking being switched on in my car, I've never actually experience it working. Of course even assuming the sensor was working, autonomous braking would not necessarily work in snow and ice anyway. It might apply the brakes, but that does not always mean the vehicle would stop moving forwards.
A mender NOx 
I have a 2011 VW Golf 1.6 TDI with 70,000 miles and in March 2017 had the recommended NOx emissions update. I have this week had the EGR fail and would like to know if this is linked to the update and if there may be any recourse to VW?
MS, via email
This is almost inevitably consequential of the fix and VW is committed to pay for replacement. So back to the dealer that did the fix.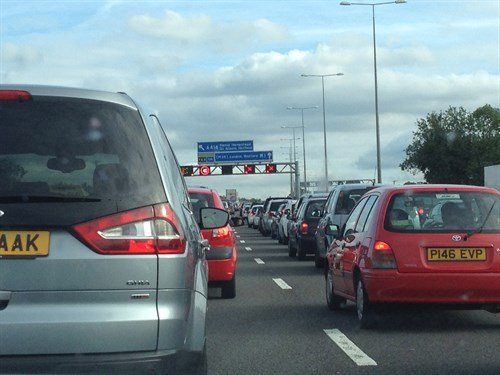 Gearfoxed?
I note your comments on avoiding the 7-speed dry-clutch DSG gearbox. I am sure some people have had problems, but I am on my third Skoda: one Octavia and two Yetis with the 7-speed DQ200 without any problems. The Octavia did 65,000 miles, and the first Yeti 50,000 miles trouble-free. My latest Yeti has done nearly 8,000 miles so far. Is there any indication that the way people drive a DSG could have an influence on longevity? It is not a full slush auto and you have to be aware that it has clutches, so drive it accordingly and not let it 'creep' too much (which does strain the clutch packs). The benefit is that mpg is better than a manual, which is not the case with power sapping torque converter boxes.

WT, via email
You're right. When stationary, dry clutch DCT drivers should put the box in Neutral to prevent clutch drag. If a significant problem is reported to us over the years, it usually represents only 3% - 10% of owners. But I'm still receiving complaints about the DQ200 on a daily basis: clutch packs, Mechatronics, well over 1,000 compared to none at all for Mazda, Suzuki and BMW torque converter automatics. As well as that there is the problem of intermittent hesitation when exiting side roads or entering roundabouts. Modern BMW torque converter automatics are actually certified as slightly more economical than the equivalent manuals. Mazda torque converter autos are not.
Cognoscenti 
Have you had any feedback from Peugeot 3008 owners regarding a gearbox issue? My new company car is a 2017 Peugeot 3008 GT Line 2.0 litre Diesel Blue (150PS) with a manual six-speed. Frequently, I'll select first gear, move off, and the car will spit out the gear. Not only is this annoying (and noisy), it's also pretty dangerous. Holding the gear against the selector doesn't work either, as it's strong enough to push against your hand. For example, I was turning right across oncoming traffic this morning and it happened, so rather than completing the manoeuvre, I was just left stranded in neutral with traffic hurtling towards me. I drove a 3008 manual in the summer and it did exactly the same thing.
KM, via email
No other reports. But that's a classic sign of the gears inside the box having moved along the shaft. I had it with a Mini 1000 in the mid 1970s. It could be an external linkage fault, but more likely to be an internal one.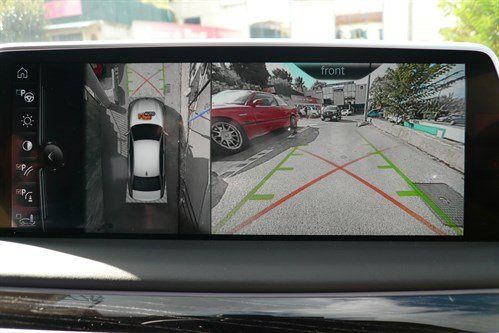 Government parking ban
I have a Mercedes A180 with Park Assist and was somewhat alarmed to read that the government is only now considering making remotely controlled parking legal. I hope this does not include the Parking Pack offered by most manufacturers at the moment. I bought mine with a view to helping me to reverse up my narrow drive, which has a stone wall on one side and a slatted garden fence on the other. It doesn't, unfortunately, do that, but when I asked the local dealer to show me how to use it conventionally for parallel and perpendicular 'hands off' parking as described in the handbook, I was greeted by comments along the lines of 'Oh I've never used it, you'll have to ask someone else'. Why I am concerned is that at no point in the supply chain did anyone mention that it might be illegal.
CW, Cirencester
What you describe is not "remote parking" because you are inside the car capable of taking over at any time. "Remote parking" is where you stand outside the car and control the parking from a special key. Current BMW 5-Series and 7-Series have this as an option. (On the other matter of controlling private parking operators, MP Sir Greg Knight's Parking Code of Practice Bill received its 2nd reading yesterday.)
Entry model
I'm looking to buy a 2008 Volvo S60 and it appears to come with only one key. The local Volvo dealer has just quoted £200/£300 for a new key. Do you know of any alternative sources?
JW, via email
Sometimes Timpsons can clone the keys (in Tesco carparks and foyers); sometimes not. Otherwise look under Keys and Locksmiths in this directory: /useful-websites/specialists/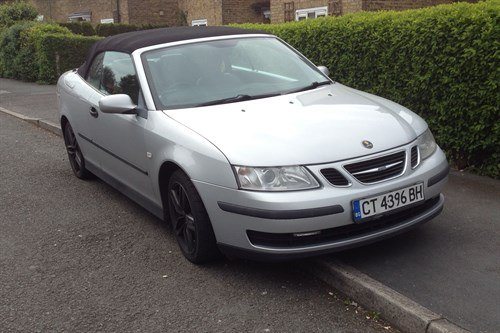 Maurice Traveller
On Saturday 2nd December, you responded to a person who keeps a UK registered car at an address in Italy, returning the vehicle every 12 months for MoT. You stated it was an offence to keep the vehicle out of the UK for more than 6 months. I have a boat now in Holland and a motor home. My intention is to live on the boat in summer using the motor home to reach places the boat cannot go. In winter we will use the motor home to travel in and around Spain. Given this plan the motor home will spend 8 to 10 months out of the UK.  Our insurance covers our extended use out of the UK and the vehicle is UK taxed and MoT'd. I have searched the Internet and all references are to 12 months.  We have a UK address and do not own property elsewhere. Would you be kind enough to clarify the position?
GB, via email
You have misread what I wrote. It's not how long your vehicle is out of the UK; it's how long it remains in another single EU state. But you will get around this because your motorhome will not be in a single EU state for more than 6 months at a time because, as you say, you will be moving around. The rule is an attempt to stop people moving from one EU State to another and keeping a car in an EU State where it is not registered (or taxed) for more then six months.
Returned unsealed
I would be obliged if you could give me some advice about a problem with my 2014 XS Freelander 2. I bought the car on 22nd October 2017. It had done about 21,000 miles. On 23rd November I discovered an extensive water leak in the o/s front footwell. It had not rained between these two dates. I phoned the garage and returned it to them for repair on the 26th November. On 5th December they called me to say that the car was repaired and I went to collect it. On 7th December I contacted the garage again as the door seal had been fitted in the wrong position (joint at the bottom) but worse than that it had been fitted inside out. This time they collected the car at my house on 11th December and returned it to me on 14th December claiming that it was OK now but I see that they just re-used the old door seal. What I would like to know is do I have any chance of recompense for this as I would really like to give them the car back and get my money refunded.
PG, via email
If the car is now fixed I don't think a Small Claims judge would regard the issue as being sufficiently serious for you to reject the car. If it isn't fixed, then you may have a case.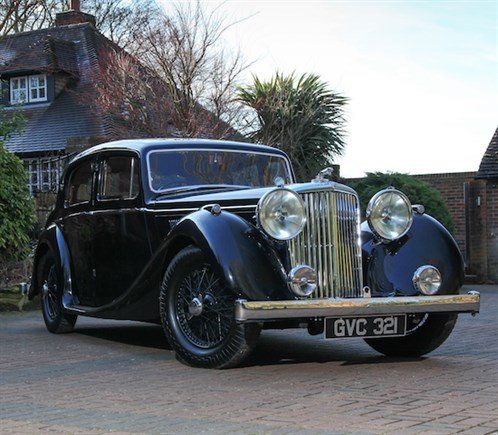 Two in one
A couple of queries: You recently advised a correspondent to avoid buying a replacement vehicle if, amongst other things, it had a push button starter. I'm sure you had good reason to say this but it escapes me given that my 1949 Jaguar has one and has never given me trouble in the 50 years I've owned the car. Secondly, whilst driving along a very long, non-stop, stretch of the M4 into Cardiff I got to think "what is the optimum cruising speed for best MPG?" I have a 1.0 litre petrol Nissan Micra. Is this something one can calculate, find in the vehicle's handbook or simply learn from experience?
PA, via email
I was referring to current generation remote keys and push button starters where the system senses the presence of the remote key and allows the car to be started. Signals from these remote keys can be boosted via tablet computer devices and used to start cars even when the keys are locked inside the car owner's house. The way to stop this is to keep the remote key in a signal blocking Faraday bag. Optimum cruising speed depends on the size of the car, the size of the car engine, the gearing and whether it is manual or automatic. But for most ordinary cars it tends to be between 50 and 60 mph. 50mph is anti-social on a motorway because it holds up HGVs that have to drive at their maximum governed speed in order to deliver the goods on time. So 60mph is the minimum sensible speed.
Emergency brexit
After Brexit, what will happen about number plates? Will EU ones have to be changed to just plain reflective ones and the old GB sticker attached to the rear of the vehicle?
AT, via email
Wait and see, and stop reading 'The Daily Wail'. Brexit might not actually happen as the mood of the country changes. We have all already lost 10-15% of our wealth as a result of it so far. Inflation will increase to 5% over 2018. Wages will not increase to match.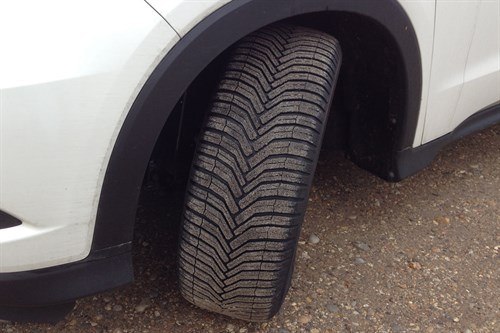 Climate change
On 2 April 2016 you praised Michelin Cross Climate all weather tyres for giving a softer, quieter ride, as well as all-weather benefits. I am thinking of fitting them to my Subaru Outback and would be grateful to know if there might be any disadvantages.
JS, via email
Wheel and tyres sizes for all models of car vary, so first check that you can get Cross Climates in the correct size here: https://www.michelin.co.uk/tyres/car-tyres#type=type_2&brand=subaru&range=legacy%20outback&model=legacy%20outback&selectedFilter=summer / (you'll need to fill in the missing details). I ran them for 10 months and about 10,000 miles on a Honda HR-V. Run at lowest recommended cold pressures they improved the ride and steering and reduced road noise. There were no downsides in terms of fuel economy and longevity. But some sizes are quite expensive.
Engine-newity
I bought a brand new Range Rover Evoque convertible in December 2016 and have been very happy with it. I needed a reliable car for my daily commute between my two clinical practices. In October a problem occurred with the coolant and it went into Land Rover in Southampton, having done 11,000 miles. 8 weeks later it is still there and has just had a new engine fitted. I have been given a loan car and offered £300 in compensation, but I am worried that when I get my car back it will essentially be prone to problems. I took out a PCP contract. Can I reject the car or seek further compensation from Land Rover? Thank you for your advice.
NB, Winchester
Presumably Ingenium diesel? Not heard of a cooling system problem with Evoques before. I wonder if the EGR Cooler could have fractured. If they fix it, there are no grounds for rejection and in any case, after 11,000 miles, all you could do would be force a buy-back at current market value that could lose you £15,000 - £20,000. So best be patient. After all, a new engine is better than one with 11,000 miles on it.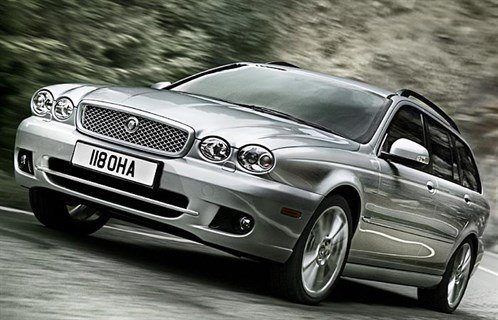 Scrap value
I have a 102,000 mile 2005 Jaguar X-Type 2.0d FWD estate, which I intended to trade in via a scrappage scheme. However, the deal I finished with via Drivethedeal (brilliant) meant I kept the car. It is due its MoT end of the month (+service and VED) and has an undiagnosed noise from the rear wheel (suspected bearing but intermittent and never shows itself when with garage) and recently the rear door will not open. I have had the car from new with complete Jaguar service history, but it does not owe me anything. As these seem to sell for £1,000 - £1,500 on the Internet it does not seem sensible to carry out this work (especially if it's not a bearing), but would it be worth getting it MoT'd (sure it will pass if rear door is not a failure item) or just sell to a 'buy any car' company as it is?
LT, via email
You'll probably get a derisory offer from one of the carbuying companies because there simply isn't enough quick profit in a car like this. Always better to sell with an MoT. A squirt of WD40 on the lock servo and mechanism might drive out any moisture that is jamming the rear door.
Total wiper out
I drive a 2009 Nissan Qashqai 1.5dCi. This has given me excellent service for the last five years. Sadly, the windscreen wiper motor and linkages failed recently. My local garage, which uses Europarts, could not obtain these parts and was not given any date when they would be available. Contact with three Nissan dealers in Merseyside proved negative. None of them had the part or could give me a date when they would be in. Faced with the prospect of not being able to use my car for three to four weeks I have been forced to part-exchange it for a KIA. I have complained to Nissan Customer Services. They said they would log my complaint. Is there any further action I can take on this appalling situation? It should also be pointed out that my garage had a number of other Nissans brought in with the same fault over the last few weeks. It is likely to be a common fault and all the more reason why Nissan should have a better supply of parts.
GB, via email
Noted in the carbycar entry. The Qashqai has not been particularly reliable and because the first generation is now an obsolete model, the spare parts inventory must have been used up. When that happens a manufacturer will only commission a run of replacements when sufficient orders are received. Meanwhile every working wiper motor in the country gets used, including those on scrapped Qashqais. A manufacturer only has to supply parts for a model for 10 years, but yours did not go out of production until 2013, so Nissan still has that obligation until 2023.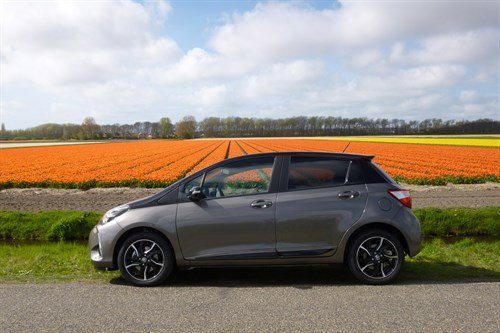 Gearlessly into the future 
I need to purchase a new car for my wife and I to drive: an automatic with a 1,000cc engine would be sufficient, perhaps a Toyota Yaris Hybrid. Before purchasing the car I am seeking your advice since the last two cars you have recommended have given us excellent service.
LA via email
A Toyota Yaris Hybrid is 1.8 litres, like most Toyota hybrids. But it's still very economical: /road-tests/toyota/toyota-yaris-2017-range-road-test/ The best 1.0 litre automatic is the Suzuki Swift 1.0T Boosterjet 6-speed auto: /road-tests/suzuki/suzuki-swift-10-boosterjet-automatic-2017-road-test/ They also do a slightly bigger Baleno 1.0T Boosterjet 6-speed automatic: /road-tests/suzuki/suzuki-baleno-2016-road-test/ Avoid small 'dual clutch' automatics and Nissan CVTs.
Blinded by the light
A reader complained about being constantly dazzled at night by modern car headlights. From personal experience it may be that they have a type of cataract where a ring of material around the circumference of the lens develops a different refractive index. This results in loss of visual acuity, despite you feeling that your eyesight is perfectly good. The ring of material likewise results in headlights "flaring" and blinding you at night. I had this surgically fixed with replacement lenses, as otherwise I was going to lose my pilot's license. It is different from the common cataract where the whole lens becomes fogged up. A friend had the same problem/solution some years before me. I was diagnosed by a properly qualified optician (Masters Degree standard), carrying out the Civil Aviation Authority examination for a pilot's Class II medical, followed up by a consultation with a specialist Consultant Eye Surgeon.  A very different situation from a "Specsavers" check up.

AMV, via email
Very useful information. Thank you. However I am reluctant to refer readers to high street opticians outfits such as 'Specsavers' who have caused numerous readers to be inconveniently banned from driving for up to a year due to dodgy diagnoses.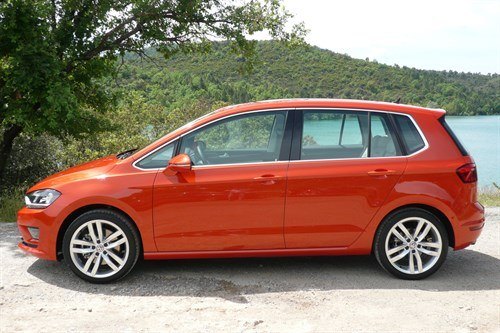 Hesitant 
My 2016 VW Golf SV SE 1.4TSI DSG, bought new in November 2016, has, a seven speed dry clutch transmission, which gives major problems, especially on hills when attempting to either reverse or move forwards. My local VW dealer's response is simply to press further on the accelerator when it then almost "jumps" giving my wife, as passenger, enormous back pain. Apart from this we love most things about the car, especially the size (dimensions), comfort, extras, etc. As I suspect VW is aware of this problem, do you know whether they have either corrected it or have been willing to replace the transmission? What would you recommend I do, if anything, including selling it and buying another car? (and if so, what?) We previously owned a Mercedes B180SE Blue Efficiency auto (1595cc) with which we experienced no problems whatsoever.
RK, Dorchester
The otherwise excellent Golf SV is tested here with precisely that cricicism: /road-tests/volkswagen/volkswagen-golf-sv-2014-road-test/ In answer to your question, DQ200 7-speed dry clutch DSGs and s-tronics continue to fail. They occasionally hesitate while exiting side roads and entering roundabout. The obvious alternative is a BMW 2-Series Active Tourer, which currently has 6-speed, or 8-speed torque converter autos. But BMW has just switched MINIs over to dual clutch autos so I guess intends to do this to Active Tourers as well.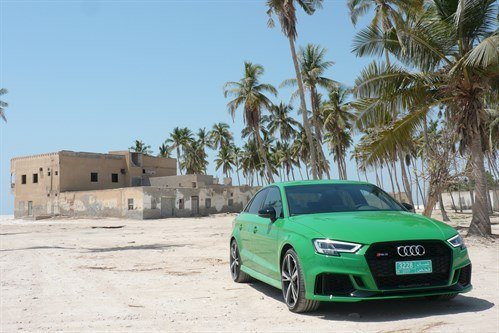 Just deserts
I have, maybe naively, booked a holiday planning to hire a car to drive from Abu Dhabi to Oman. Now that the flights and hotels are booked I discover this might not be as simple as I'd thought: tales of being refused access over the border or huge rental costs and even some companies refusing to permit the hire. Help. Is this possible and how do I do it? I've already had to cancel a dream holiday to Sicily earlier this year because I fell off my road bike and sustained too many injuries to travel; I can't tell my wife this trip too is doomed.

GS, via email
That should be okay. They did it on 'Top Gear'. Chris Harris and Matt le Blanc both did that run, actually from Dubai via Abu Dhabi. Last year we drove the Audi RS3 400 on mostly 'deserted' roads in Oman, where the greatest hazards were feral camels: /road-tests/audi/audi-rs3-400-saloon-2017-road-test/ Just be polite. And if officials start getting officious, be even more apologetic and polite.
Click to Honest John's Motoring Agony Column 03-02-2018 Part 2
Comments
Author

Honest John
Latest