Honest John's Motoring Agony Column 27-01-2018 Part 2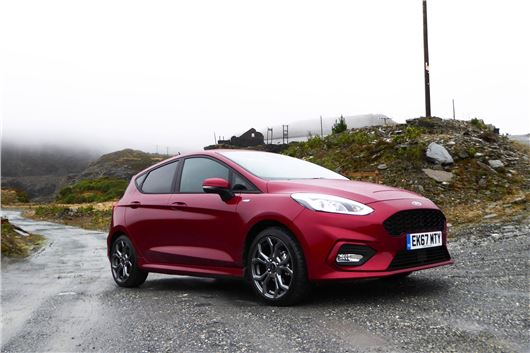 Published 26 January 2018
Click back to Honest John's Motoring Agonies 27-01-2018 Part 1
Fiestinog
After two previous Fiestas, which were very comfortable I bought the new model. It seems that the tech guys have effectively reduced the rear suspension springs by at least half which gives a rather uncomfortable ride more akin to driving the old ST version. It does handle much better, but taken on the country roads its like riding a pogo. A nice car  but far to firm. Not sure who Ford are aiming this car at, but its not boy racer and not for mature drivers that want a bit of comfort.
DB, via email
I only drove an ST Line diesel and a 1.0 Vignale. I actually liked the ST Line diesel. Thought it had a good compromise between ride and handling on filthy, twisting North Wales Winter roads: /road-tests/ford/ford-fiesta-15tdci-st-line-2017-road-test / Please could you add your Owner's Review here: /owner-reviews / It's good to have a database of information from people who actually live with the cars when we often only get half a day to 'test' them.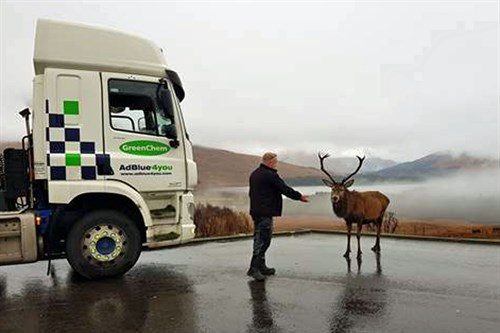 Out of the Blue
Good to see the Emissions Impossible query and answer. The reason I'm writing is (as I'm sure you're already aware) that so many motorists don't even know they've got an AdBlue tank to top up, let alone where it is, etc. Franchised dealers will top up but also charge for labour too. For your information we have a range of informative 'YouTube' 2-3 min information videos available; https://www.youtube.com/watch?v=y2mD-yYgiJs&list=PLvDKSJWP86VkABFA8L44McrBVEIRlbdH6 / Feel free to view all 10.
RC, via email
Having answered more than a million letters and emails from the great British motoring public, nothing surprises me any more. I asked a reader yesterday why he was taking his Discovery Sport to the dealer every 4,000 miles for an AdBlue fill. His answer was that the dealer was doing that (and contaminated oil changes) FoC. (JLR has a problem with the Evoque and Disco Sport: See 'Location, location, location in Part 1).)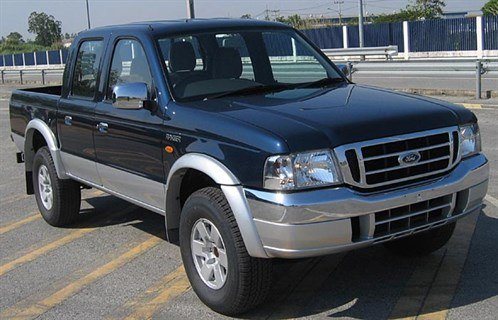 Cold comfort 
I recently bought 2010/60 Ford Ranger from a small trader. The heater is not functioning, so my questions are: What could the fault be? I have topped up the coolant. The invoice merely says "3 Months Warranty" so is it likely I could claim for the repair under the warranty?
CM, Goring By Sea
It is the responsibility of the trader himself that the heater does not work, so he is legally liable to fix it. Nothing to do with any insured warranty he may have purchased because the fault obviously preceded the purchase of the warranty. It could be that this is an independent import from the factory in Thailand and Thai Rangers do not have heaters, which are not needed in Thailand.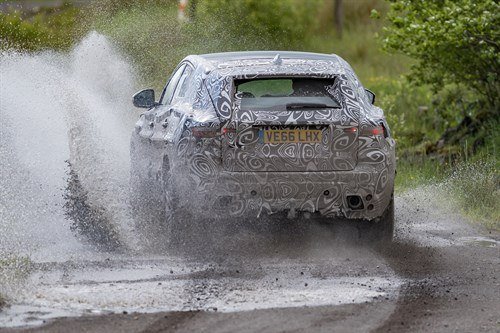 Pace setter
I was interested to read your comments about the transverse location of the engine in the Evoque and Discovery as opposed to longitudinal in the XE. I have a diesel XE that has done 14,000 miles of mixed driving with no problems from the DPF, but am thinking about getting the new E-Pace. Is the engine also transverse in this model? 
DB. via email
Yes it is transverse. The E-Pace is also very heavy: 100kg heavier than the F-Pace. Possibly a case of style over substance. But you will avoid DPF problems entirely by opting for one of the petrol models.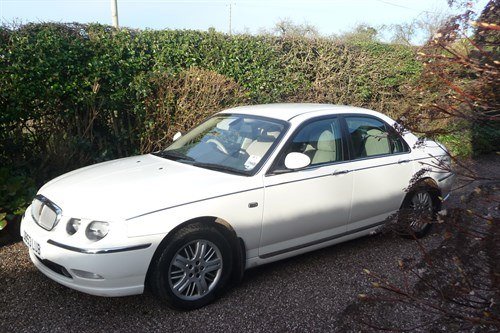 Roving report
I have owned my 1999 Rover 75 Club almost since new. The car is in good condition and has served me well over the years. It has many of the features often quoted as extras in more modern cars and is a delight to drive. Its performance is more than adequate where it counts, particularly in acceleration in the 40 - 60 range. I don't do a large mileage so its fuel consumption, around low thirties, is not a critical factor. I recently turned my thoughts to replacing the Rover with a new motor, but its current market value versus its value to me has made think again. What gain is there in scrapping a very good car to spend £20,000 or so on something new? The letter published in the 16th December has encouraged me to keep my old friend for a while longer; thank you.
JM, via email
I'm very pleased about that. Long may you continue to enjoy it.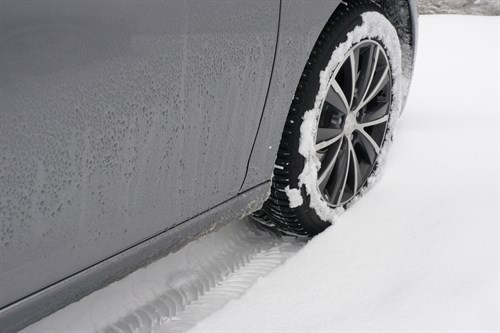 Pressures moments
Having read your favourable comments of Michelin CrossClimate  tyres I have had a set of four fitted to my 2011 Vauxhall Corsa SE 1.4 petrol automatic. The tyres are 195/55 R16 91HXL and the tyre fitting company say the pressures should be 39psi front and 36psi rear.  These seem far too high to me and maybe are meant for ENERGY tyres. Looking on the Internet, another tyre company give a general figure of 32psi and 29psi but do not specify what type of tyre these are for. Can you please let me know what are the correct pressures for these CrossClimate tyres for a comfortable ride, with two people aboard.
BM, via email
For a light car like this I'd go cold pressures of 30 front 30 rear, realising that, as soon as you've driven 50 miles, heat in the tyres will increase pressures by 2-3PSI.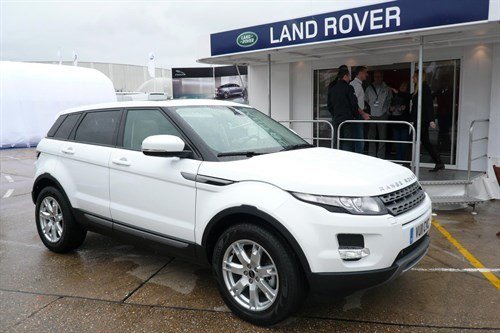 Where Ingenuity ends
You gave advice about the Ingenium engine in an Evoque. We have an Evoque with the same engine. I see from your advice that the engine is mounted transversely with implications for the DPF, etc., etc. We bought our Evoque about 9 months ago from a LR dealer when it had done about 10k miles. It was an ex demonstrator. Since then we have done about 7.5k miles. At intervals there is a distinct smell of exhaust-like fumes in the car when we come to a halt. For example, at traffic lights or when parking. Not every time. And sometimes there is a similar smell around the car when you park and get out. Not too bothered about the latter but the former does concern me, not least because I understand that exhaust fumes are toxic. The LR dealer has had a look at it and cannot find a fault. We suggested that the tailgate might not be fitting properly, but apparently that is OK. They say they have spoken to LR's technical centre in case there is any record of similar problems: apparently not. They commented that the DPF "gets very hot and is mounted somewhere underneath the front seats".  That is as maybe but does not particularly set my mind at rest. I have looked at Internet forums with no obvious similar experience posted. It is difficult for the dealer because it is an intermittent event and we have to assume they did not experience (or notice) this whilst they were running the car. I would really welcome your comments.  
DD, Hereford
If your Evoque with Ingenium diesel engine is not regularly used for long runs it will have to actively regenerate its DPF and the way to prevent problems is to always open the driver's door before you switch off the engine. If you can then sense heat under the car (the "smell" you are experiencing) you need to drive the car for another 5 - 10 miles to ensure active regeneration is complete, otherwise the extra diesel fed into the engine to actively regenerate the DPF will sink into the sump. Inconvenient? Of course. One of the penalties of driving a diesel these days, and not merely this particular diesel. If you don't ensure that the active regeneration is complete then, in JLR's words, "As part of the regen process, diesel is injected into the combustion chamber (post burn) so that it burns later in the exhaust - thereby regenerating the DPF. If the engine is switched off before the regen cycle is complete, any diesel fuel left in the combustion chamber will leak past the piston rings/seals into the engine sump, diluting the oil. When the dilution reaches a predetermined level, the warning light is displayed, indicating that an engine oil and filter change is required (the frequency of this is very much dependant on customer drive cycle)." A new Service Action bulletin SSM73697 was issued on 2nd January: "A quality concern has been identified with the Selective Catalyst Reduction (SCR) catalytic converter and it does not align to the calibration management software for this system and therefore does not manage the soot levels as required."
What's in the box?
You have recently regularly mentioned in your answers to readers enquiries various types of automatic transmissions, e.g. DSG, s-tronic, torque converters, i-shift, automated manuals, etc, whilst indicating some to avoid. I suspect that most readers like myself do not understand the differences and would value a brief description of them and the advantages/disadvantages of each system. I may also ask how do we establish which system is in the car we are considering buying.
RJ, via email
I already had a FAQ answer to this. At your prompting, I've just tidied it up: /faq/automatic-transmissions /
Take these chains from my car and set me free
My son has a BMW MINI and the timing chain failed causing over £3,500 worth of damage to the engine. I see from the Internet that there have been a large number of similar failures, to the extent that a class case in America was settled out of court by BMW. The case seems to be that the timing chain in the MINI is a non serviceable part as evidenced by its position in the engine and omission from the service book. In your opinion, is this a manufacturing defect and as such have his rights under SOGA been infringed? Should the dealer have warned him and subsequently refund the bill, or at least support him with a claim against BMW. 

PS, via email 
Presumably this is an R56 MINI (2007-2013) that used a Peugeot 1.6 engine that can have timing chain problems if the engine oil is not changed sufficiently regularly. There is no Class Action or legal case precedent in the UK, but you may have grounds for a case under SoGA and Clegg v Olle Andersson 2003 if you can prove that the car was fundamentally faulty. See: /carbycar/mini/cooper-and-s-r56-2007/?section=good / and /faq/consumer-rights /
Small tanks to Mercedes
At the beginning of March 2017 I ordered a Mercedes C200 Sport, petrol. At the time, the advertised size of the fuel tank for the UK market was 66 litres. A couple of weeks after placing the order, I was told that my order had missed the March build so would be part of the June build. I was assured there was no change to the standard spec. The car eventually arrived in the UK in early August and after further delay while the dealership and MBUK "re-arranged" the by then out of date finance package, I took delivery on 1st September. It was immediately obvious to me that there was a problem with fuel; in my ignorance I thought there was a faulty fuel gauge. After much discussion and testing at the dealership, a few weeks later, following my own research I realised that the car delivered to me had a 41-litre tank. I had not been advised of the change and given the opportunity to purchase the larger (now optional) fuel tank. I have been in discussion with the dealer and MBUK since mid October to try to agree a solution. The small size tank in a petrol version is so outrageously inadequate it beggars belief that I was not advised of the change to the spec and given the opportunity to purchase the "optional" larger size tank when the spec was changed. So far I am being told that both the dealer and MBUK want an agreeable solution "as a matter of priority" but neither is willing to deal with the fundamental problem of a fuel tank that is a) far too small for a petrol car and b) a car that does not match my original order. I have now received a further suggestion from the dealership that they order a new car, to my original spec and order but with the (now optional) larger fuel tank. The problem with this "offer" is that it requires me to increase my monthly payments as well as increasing the period of the debt from 36 months to 48 months, thus increasing my debt load for a mistake not of my making. Do I have any recourse to return this car as not complying with a) the March 2017 described specification of the 66 litre tank and b) with the order I placed over six months ago in good faith in accordance with that standard advertised spec? I feel that I am being given the run around

IS, via email
There is County Court case law on this, which doesn't set a very strong precedent, but is the only precedent until a case goes to the High Court. it's Johnson v HWM, Kingston County Court, 1997. It concerned an Aston Martin the design of which changed between order and delivery (and the market for which collapsed in the meantime). Johnson tries to get out of his order on the grounds the car had changed from the one he ordered. But the ruling was that a dealer cannot be held responsible for any change in production between order and delivery. So unless you take your case to the High Court, civil law (as I understand it) is not in your favour. To succeed you would need to make a different case: you would need to prove that the car was not "suitable" for general use because the 9.2 gallon fuel tank only gave it a real range of 355 miles rather than the 560 miles you were expecting (based on the Real mpg of 38.6). /realmpg/mercedes-benz/c-class-w205-2014 /
Click back to Honest John's Motoring Agonies 27-01-2018 Part 1 
Comments
Author

Honest John
Latest