Honest John's Motoring Agony Column 16-12-2017 Part 1
Published 15 December 2017
This week's automotive agonising involves involuntary manslaughter, infotainment out of 'Sync', missed opportunities, chains of liability, colour prejudice and very nearly a whole score more.
As usual, emails to Honest John should be addressed to: letters@honestjohn.co.uk  Please try to keep them as short as possible.
Pedal to the muddle
A 90-year old driver has just been spared jail after tragically running over and killing two people with his Ford Focus automatic after visiting his wife in hospital. He admitted pressing the accelerator instead of the brake: http://www.bbc.co.uk/news/uk-england-manchester-41900744 / Yet another two deaths caused by a driver pressing the wrong pedal. If you learn to drive in an automatic transmission car, they restrict your licence and if you want to drive a manual, you have to pass another test. Surely, they have this the wrong way round? Manuals are far safer than automatics. And of course, with the popularity of hybrids and electric vehicles, it can only get worse. I heard that the new Nissan Leaf can tell if you press the wrong pedal and stop. Not sure how it knows?
RO, via email
Sad case. The 90-year old driver won't live much longer and the rest of his life will be hell for him. But it wasn't his fault. The utter stupidity is that automatic drivers are taught to drive 'one footed'. Yet the only way to remain in full control of an automatic, especially while manoeuvring, is to left foot brake. Society is ridiculous. 82 year old Ann Diggles got off after killing a pedestrian because she said the car had "unintentionally accelerated", a contention supported by two witnesses who had also been taught to drive automatics 'one footed'. That convinced a jury to find her "not guilty" and to blame the car.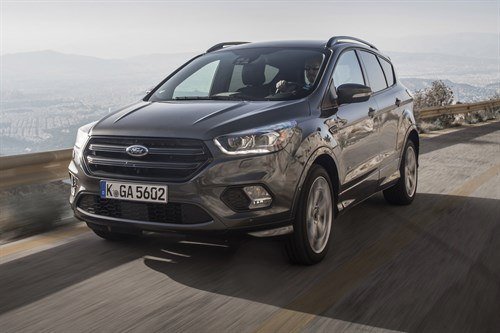 Kuga rant
I have a Ford Kuga Titanium X AWD 2.0 180PS model, purchased 6 months ago. I purchased it new. It is fitted with the Ford 'Sync' infotainment system, which includes a valet mode setting. I have had trouble with that, as it is not always possible to undo the setting. The dashboard screen then goes blank and the system needs to be re-booted in order to use it. Not very convenient, to say the least. The car has been returned to the Ford dealer and the system software has been updated. That has not cured the fault. Ford then agreed to replace the APIM module, which I understand is part of the system. However, the problem I have encountered has now been replicated on other Ford Kuga models, which has resulted in Ford not replacing the APIM module. I am wondering if you have come across this problem and, if so, how common it is and what the cure is. At the present time Ford Motor Company does not appear to be aware of the way forward and it is quite content to leave things as they are. That is far from satisfactory.
DH, via email
Not this specific problem, but numerous others reported with the infotainment system in Kugas: /carbycar/ford/kuga-2013/?section=good / I'm afraid we don't have an answer other than a general one of inserting a separate switch into the radio power supply so that you can be certain of switching it off rather than leaving it 'live' in valet mode.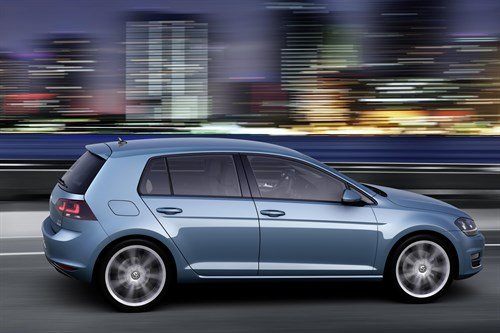 Bolt from the blue
About five weeks ago my 18-year old daughter's 37,000 mile, three and a half year old Golf 1.2TSI was towed to a VW dealership just outside Harrogate in Yorkshire. It was 5 months out of warranty. The reason was catastrophic breakdown of the engine caused by a bolt coming out of the camshaft. This particular bolt should never move in any engine for the life of the car and it would not have been picked up at a routine service. It was a manufacturing fault and there was a 'manufacturing' recall 15/E7 in July 2015. This would have been flagged up by a diagnostic tool called the Erwin System if I had taken the car to a VW dealership for service. But both dealerships are 45 minutes away from us and I have a trusted local garage that I have used for years. He always uses VW parts should anything go wrong (we have three VWs). The problem is that he did not have the Erwin System that the dealerships have to alert them to any TSBs.   We have been in touch with VW repeatedly. VW will not take any responsibility. They say that it was a mechanical recall and therefore not a safety issue. Well, I would say that it is very much a safety issue. I would guess that the majority of people do not have their cars serviced at dealerships and therefore would have no way of knowing. Besides which, as I understand it, Block Exemption instituted some years ago was designed for precisely this scenario. As I am sure you know, the DVSA website lists all safety recalls but not manufacturer TSBs. I wonder whether we the public, should be encouraged to look on the site regularly to see if there is anything wrong with our cars. I have learned a lot throughout this process. I believe VW has a duty to keep customers better informed to avoid this horrible and expensive situation occurring. We have taken it up with the Motor Ombudsman.
JB, via email
I'm very sorry, but in this case I have to support VW. The simple fact is that if you had taken the car in to VW dealers for servicing (which is something I unrelentingly advise readers to do while the car is under warranty), then this would not have happened because the fault would have been picked up by the TSB. TSBs are entirely different from DVSA vehicle safety recalls. TSB work is only done on cars when they are taken for service by franchised dealers. If they are not, then manufacturers cannot trace the vehicle keepers to warn them because it does not know who actually owns the cars.
Bad ending 
I own a Renault Grand Scenic. In July of this year its cylinder head gasket went wrong and I took it to a local garage that I had used for some time - a big job I know. He said he would do the job. Unbeknown to me, the proprietor of the garage (call it Garage 1) then went on holiday and passed my car on to another garage to fix (Garage 2). I received the car "repaired" ten days later and a bill for over £1,000 and collected the car from Garage 2. No problem with the cost, but the car had a serious oil leak en route to a holiday the day after it had been returned to me (the car also began to sound like a diesel when it's a petrol car). I rang Garage 2 and was informed that I should take it to Garage 3 to check it. Garage 3 informed us that he couldn't do any work on the car and that I should take it back to Garage 2. Garage 3 also told me that I could drive the car so long as I kept it topped up with oil (this I did). On return from holiday, I took the car back to Garage 1 and asked what was going on. He then fixed the oil leak, but not the diesel noises. I then contacted Garage 2, who claimed that the diesel noise - diagnosed as a "big end gone" was my fault for continuing to drive the car. Garage 2 then "offered" to fix the big end for a further £175 (Garage 2 claimed that it would normally be £350). I refused, and contacted my credit card company back in August to pursue Garage 2 under Section 75 of the Consumer Credit Act. Now, Garage 2 is offering me £200, which I think is considerably less than fair, given the fact that Garage 2 released the car to me with a serious fault having "repaired it". Needless to say, I have had to buy another car, and have the considerable inconvenience of chasing up the credit card company, and now writing to you. What steps can I take to obtain a fair settlement as this has dragged on for a while now? Do I pursue Garage 1 or Garage 2 (who I actually paid, and have the credit card company "working to recover payment"), or both?
AT, via email
You would have to use Small Claims to pursue Garage 2 because that is the garage you paid and therefore the garage you had the contract with. But I don't think you have a case. A problem with the big end could be entirely unrelated to the work on the cylinder head gasket and Garage 2 cannot be held responsible for unpaid advice from Garage 3. Here is how to make a Small Claim: https://www.gov.uk/make-court-claim-for-money / If I use the link I can't find any negative reviews.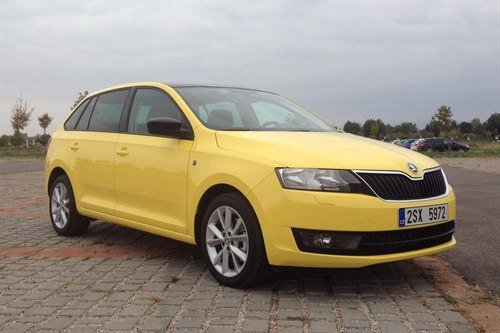 Mellow Yellow 
I keep looking for a car that matches my AA Yellow Campervan. When I think back to all the cars I have ever had, the best looking ones were yellow. I had a Renault Floride in Maize Yellow and Black.  It was a Ford colour and someone had resprayed it. Totally unreliable, but still one of my favourites. Then a Daytona Yellow Mark one Escort. Then a Mark One Cavalier in Colorado Beige, which was almost yellow. Lots of other coloured cars in amongst these but then, nearly 3 years ago, I bought the Volkswagen T4 campervan in AA Yellow. So, which manufacturers offer a nice shade of yellow? Well Vauxhall Corsa, Ford EcoSport, but most prestigious brands, like BMW, etc. don't offer yellow. Honda did a green type of yellow. VW does a sort of goldy yellow. I suppose, at nearly 65 years of age and recently retired, I shouldn't be wanting a yellow vehicle, but I love my yellow van. I park it along with other VW campervans much more expensive than mine and I always think mine looks the best.It has always been AA Yellow as when it was new, it was an AA van. 
RO, via email
You can get SEATs and Skodas in yellow. That yellow, in fact: /road-tests/skoda/skoda-fabia-12-tsi-2015-road-test/ and /road-tests/skoda/skoda-rapid-spaceback-2013-road-test/ Lots of others, including the new KIA Stonic, and Porsche also favours yellow, but off the top of my head I simply can't remember all of them.
Unused car
My 77-year old mum has a 2013 diesel KIA Sportage. The car was used daily until my dad sadly passed away last year and although my mum drives, she doesn't go far. She tends to walk to most places as this keeps her fit and amenities are close by. The car has just come up for its annual service and in the last year mum has clocked up just 400 miles. The KIA dealer is telling her that this is not good for the car and the diesel filter. It will get clogged and it will cost up to £3,000 to renew. The KIA dealer has also offered her a part-exchange deal for a Hybrid KIA Niro.  Neither mum nor I know much about cars so any advice would be fab. Mum likes her independence and therefore wants to keep a car. I am happy to go on the insurance and use it for short journeys to run the kids around at weekends (if this will help with the diesel filter), but I work in London and she won't want to be without her car all day if I take it into London. Any advice would be really appreciated.

GC, via email
For 400 miles a year, a diesel is definitely inappropriate. But unless it's a plug-in KIA Niro hybrid, that doesn't make much sense either. (Even a standard hybrid is not great for just 400 miles a year.) Really she needs wither a minimum car such as a new KIA Picanto 1.0, or an electric car, such as a Renault Zoe.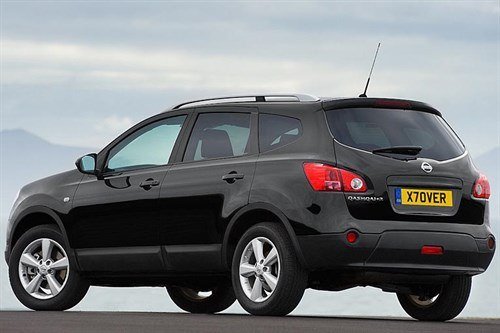 Qashing defeat
To my horror and following much-run around that I have been given by Customer Services at Nissan, I have to accept that my Qashqai +2 DCI has died; engine and turbo failed after only 70,000 miles and no redress. I can bore you with the details if you are interested. I do know a little bit about cars "for a woman", as they say. This is because my other car is a 1965 Morris Minor Traveller, which, of course, is still going well. Thank goodness, otherwise, in a semi rural position, I'd be in real trouble getting about. Please can you advise me which small SUV to buy now? I can't afford new, but can raise (if I have to) £14,000 from savings as a down payment or whatever? I like the look of the Nissan Juke but I have 2 dogs, one very elderly at 15 yrs and the Juke's boot is not dog friendly. Also, I have made myself a bit of a nuisance with Nissan and Motorline who sold me the car, so might avoid a Nissan. The thing is, I do like "all the bells and whistles" so the Juke (I was contemplating trading my car in for, before it died) was the top of the range a Tekna with heated front seats, cameras, beeps, retractable mirrors, etc. A tall order, I know, BUT what would you recommend for me?
VBA, via email
Your best bet is a Dacia. Lots of options: a Duster with 2WD or with 4WD, and with a good 1.2TCe 125 petrol engine or a Renault 1.5 DCI 90 (which your Qashqai might have had). Or the high-riding Dacia Logan MCV Stepway, that isn't 4WD but is high enough for some rough tracks and can be had with a 90PS turbo petrol engine that same 90PS 1.5 diesel. Consider fitting with Michelin Cross Climate tyres for better ride quality and cold weather benefits.
To be sure
Now that we are all being hounded for "speeding" and "pollution", it would be nice to know how fast a car is really travelling, since speedos are always OTT.  I'd also like to know what my car engine itself is spewing out abaft, that is alleged to be polluting, in real life. I say "alleged," because speed-bumps were long ago shown both to increase emissions by 25% (Austria), and wreck front end alignment increasing tyre wear and fuel consumption (and hence more emissions). Pot-holes unfilled merely serve to exacerbate the already appalling. I have a GPS that even on cruise control on a level empty auotroute wobbles around a number. Does the real speed really vary that often by a bit of an mph/kph, or is it something to do with too many satellites expressing an opinion?
HG, via email
The reason that GPS true speed across the surface of the planet varies is that it depends on locking onto several different satellites to triangulate and if it can't it has to compute your speed. Generally, speedometer over-read is about 3mph, so 73 on the speedo is a true 70. Real-life scientific emissions testing is coming. But for Real-life fuel economy, look no further than the 135,000 submissions at http://www.honestjohn.co.uk/realmpg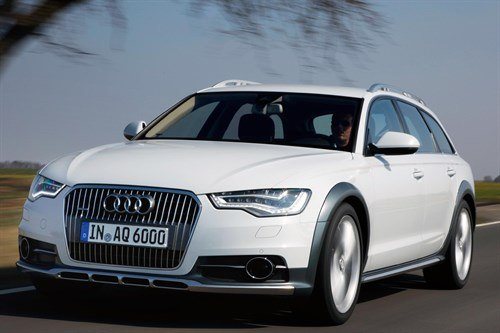 It shouldn't happen…
I am a farm vet and do 35,000 miles a year. I need a large vehicle that is durable and reliable. For this reason I lease over three years an Audi A6 Allroad. At 37,000 miles, an engine noise developed which was diagnosed as a faulty camshaft. The engine was stripped and repaired under warranty and the bill was £2,000. At 77,000 miles the same noise returned and the garage has decided the timing chain tensioners need replacing. The car is now out of warranty, because of the mileage, and the repair bill for stripping the engine again is  £5,000. After much complaining on my part they have offered 70% off the cost of parts, which comes to a few hundred pounds. In addition, the Adblue injector needs replacing (£570) and the fuel cap release flap is faulty. In my opinion, I have a sub-standard car but the local Audi dealer is not interested to the point of being antagonistic towards me. What can I do about this?
JC, Derby
If you lease it, then why is the cost of repairing the engine your responsibility? Doesn't the lease cover you for your 105,000 miles in 3 years? If not, I can't work out why replacing the timing chain and tensioners is a £5,000 job. A lot more must need replacing and if it does you have a strong argument that the car was "not suitable for the purpose for which you leased it", which the Audi dealer must have known about. So, after forking out the money under protest and getting the car back. I feel a Small Claim coming on against the dealer. He can't argue that the value of the car exceeds the Small Claims limit because you don't own it; you lease it and all you are claiming is the cost of a repair that should not have been necessary. Small Claims: https://www.gov.uk/make-court-claim-for-money/ My interpretation of the law: /faq/consumer-rights/ Next time, consider the new Ssangyong Rexton G4 that comes with a 5 year unlimited mileage warranty: /road-tests/ssangyong/ssangyong-rexton-g4-2017-road-test/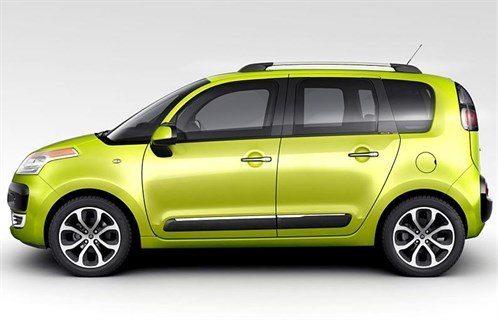 Pure and simple
My 2015/65 Citroen C3 Picasso diesel is Euro 6, so cleaner than many cars on the road right now. But I read that I may be further punished by increased tax on diesel fuel and other possible taxes. I like my diesel and visit France a lot where petrol is much more expensive. I really don't know what to do when purchasing my next new car. I am considering the re-vamped Cactus. I like high equipment levels, so the Flair model appeals. What else should I consider? The new car needs to come with a good discount. Is PCP a good idea in the current climate?
GW, via email 
Unless you will be doing 20,000 miles a year or more, do not buy a diesel car of this size, principally because of the cost of maintaining its complex emissions reducing equipment. Go for a 1.0 litre to 1.5 litre turbo petrol. In fact, the new C3 Aircross comes with the 1.2 Puretech 110; the forthcoming new C4 Cactus comes the long awaited Citroen Advanced Suspension and 1.2 Puretech 110, or 130; the Peugeot 2008 comes with either of these engines; and the C4 Picasso is available with the 1.2 Puretech 130, which works remarkably well in the car. Expect 40-50mpg, depending on the body size of the model you choose.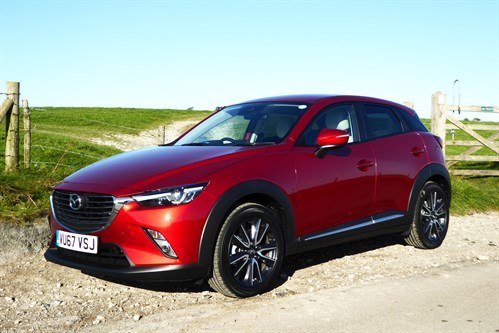 Dorsal fin
At present I am driving a 2013 Audi A3 2.0TDI hatchback. For my next car I am unsure whether to opt for petrol or stick with diesel and would be grateful for suggestions of make and model to replace the Audi. I drive about 12,000 miles a year. I live in the middle of Dorset, so mostly country driving, but am still keen to have a drive with a bit of a kick. My husband is a non-driver and my sons have come up with unrealistic choices, so I would be grateful for your advice.
MD, Dorset
Switch to petrol. Unfortunately there aren't any hybrids that are 'fun' to drive. Loads of decent small petrol turbos: Peugeot 308 1.2 Puretech 130; Peugeot 2008 1.2 Puretech 130; Suzuki Swift 1.0T Boosterjet or Swift 1.4T Sport; forthcoming new Fiesta ST; non-turbo Mazda 2 1.5GT; non turbo Mazda CX-3; the list goes on and on.
Click to Honest John's Motoring Agony Column 16-12-2017 Part 2
Comments
Author

Honest John
Latest