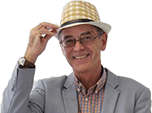 Honest John's Motoring Agony Column 28-10-2017 Part 1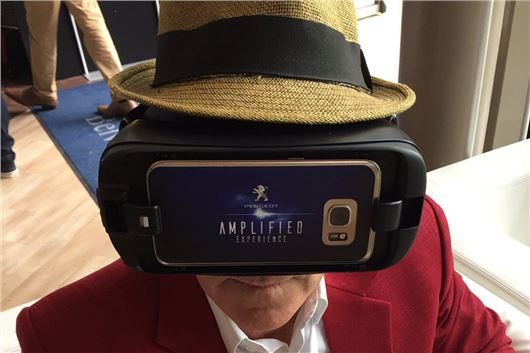 Published 27 October 2017
This week's road to ruin takes us from breaker's yards, through an expensive neighbourhood then, via trailer trashing, across the Channel and into areas such as tyres and batteries before wandering off into the distant past.
As usual, emails to Honest John should be addressed to: letters@honestjohn.co.uk  Please try to keep them as short as possible.
Scrap bookings
What new car would you recommend? It must be a 5 door, petrol automatic and the net price after scrappage is a maximum of £12,000.
KB, Fareham
Ford is offering £3,500 off now discontinued B-Maxes, but the Powershift clutch packs have has a few problems; Hyundai is offering £2,000 off a new ix20, but that might not be enough to get an auto for £12k; Some big offers on Nissans worth up to £5,000 off; Skoda is offering £3,000 off a Rapid or Rapid Spaceback; Suzuki is offering £1,000 of an Ignis but that might not be enough to get an auto for £12k; Toyota is offering £2,500 of a Yaris and Yaris hybrid (if you can get a Yaris hybrid for £12,500, well worth going for); Vauxhall is offering £2,000 against Merivas. See all at: /news/buying-and-selling/2017-09/your-guide-to-buying-a-new-car-through-a-scrappage-scheme/ I think a Yaris CVT or a Yaris Hybrid are your best bets.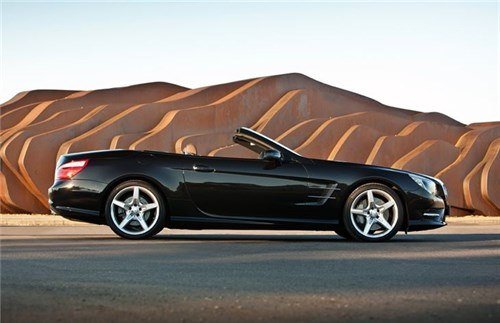 A bit previous 
I have asked for your advice previously and have always appreciated and followed it. So I thought I would ask again. My husband has a budget of about £60,000 plus a part-exchange on his 2011 Mercedes E350 Sport Blue 265 CDI Estate (hopefully £10,000). He would like a 2-seater sports car and is looking at the Mercedes SL400 or SL500, a Jaguar F-Type, or an older Jaguar XK, a Porsche Cayman or 911 or a Lexus LC 500, or any other car similar that you would recommend. It doesn't have to be new, up to 18 months or 2 years old. Would you have any advice regarding these choices as to which one would be the best, particularly in terms of depreciation and running/maintenance costs? The car would be used for a daily commute of about 50 miles for another 6-9 months before he retires and would kept on the drive.
MC, via email
In theory, the SL400 or SL500 makes the most sense because it combines a hard-top and a soft-top in one car (electric folding roof). And part-exchanging at a Mercedes dealer might net you a better deal than for the other cars. The oddball is the spectacular looking Lexus LC. Worth a look, but I'd go for the SL.
Clog dancing
We sold our six-year old KIA Sorento 2.2 diesel last March. We never had any problem with the particulate filter clogging up. We only do about 8,000 miles a year. We caravan from May to September, then have 7 months where we do mainly short runs of around 3-4 miles with the occasional longer trip. Having sold the KIA we bought a Honda CR-V 1.6 diesel and the particulate filter light came on after 1,800 miles. We had done two 50-mile each-way caravan trips during this period. We rang the Honda garage and they told us to drive it reasonably hard for 30 minutes and the light should go out. We did this on a fast dual carriageway, but the light remained on. The next day an extra light came on to say that we should now take it to the garage. This we did and Honda cleared it out free of charge, but mentioned that we would have to pay if it happened again. We are thinking of changing to the 2.0 litre petrol Honda CR-V. We know this would be a costly exercise, but are fed up with the prospect of repeated trips to the dealer. How well would the 2.0 litre petrol tow a medium sized caravan? Any advice on which way to jump? We are aware that there is no perfect answer – we read the DT regularly and are aware of your advice on diesels and short trips. Does the soot have to build up to a certain level before the burn off mechanism is triggered, or does it burn off even small amounts of accumulated soot if the filter gets up to the required heat level?
MP, via email
Yours is not the first report of this with the CR-V 1.6iDTEC twin turbo. Doesn't seem to be a problem with the HR-V 1.6iDTEC single turbo. I ran one of these for a year with no trouble at all and a phenomenal near 60mpg average fuel economy. Unfortunately, the CR-V 2.0iVTEC doesn't make much of a show of itself (no turbo), and the 5-speed auto is worse still, constantly hunting up and down the gearbox. Honda (and LandRover too) must have a solution for the DPF clogging. They can't simply blame their customers all the time. Maybe you need to look at one of LandRover's new petrol engined Discovery Sports, or a Skoda Kodiak or VW Tiguan 2.0TSI.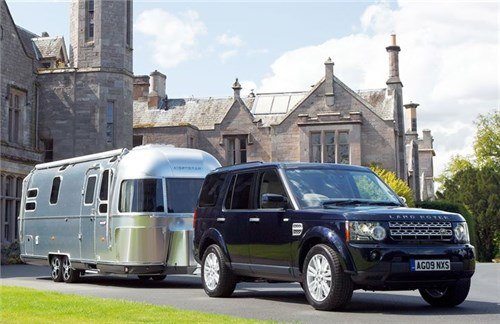 Unpleasant Discovery
I am having issues with LandRover over my Discovery 4 engine failure. The poor service we experienced from LandRover France created one of the most stressful weeks we have had in a long time, followed by a complete engine failure a month later led us to lose all confidence in the car. The replacement engine has been fitted at a cost of £16,587.91 and we are up and running at the moment. Yes we used a Local LandRover Garage (Not a LandRover dealer) mainly for convenience (distance). The last service was done just 3 months prior to the engine failure using Withams fully synthetic 5W-30 Oil. LandRover agents use Shell Helix Ultra 5W 30 and suggested not using the Shell oil could be a problem. I would suggest that as long as a good quality oil is used a crankshaft should not fail. Other than that, how do you maintain a crankshaft? It was telling to note that as we picked up our repaired car we were told that Hunters had another car in with the same problem. So it would be interesting to know how many people have had the same issue. How about a straw poll in your column? I look forward to reading your comments.
CR, via email
That's shocking, and yet friends of mine have the same engine in an XF and in a new Discovery 5, while another friend runs a Range Rover with the 4.4 V8 diesel with no trouble apart from the DPFs and has just bought a new Range Rover 3.0 V6 diesel for his wife. I have just been recording a new problem with these vehicles in the carbycar entry today. It seems that the emissions systems are overfuelling the engine to passively regenerate (burn the soot) in the DPF and oil contamination means they can require fresh oil every 7,000 miles or so JLR is paying for this.
Punctureproof 
Please could you advise me on the best runflat tyres for my BMW X3 X line 20d, which I need to replace soon.

MH, via email
Maybe Bridgestone's new Driveguard. If I were you I'd check the latest reports in http://www.tyrereviews.co.uk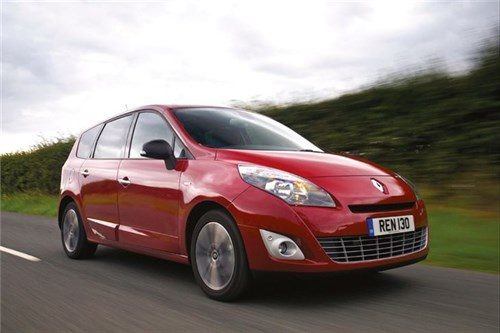 Flat broke
On 14th August I purchased a 10,015 mile Renault Scenic CF15KTL, 3 years manufacturers warranty outstanding. On September 14 the car wouldn't start, the Renault Breakdown (RAC) diagnosed a faulty battery and replaced it at a cost of £199.99. Renault is refusing to help with the cost, saying the garage from which I purchased it is liable. Do I have any redress? Why if the battery supplied by RAC has 5-year warranty why not the battery supplied on the car?
DF, via email 
As you know, Renaults now come with a 4-year warranty. But because it is possible to abuse a battery (just as it is to abuse a clutch), these are not covered for four years. However, you can assume that, for it to fail so soon, the battery must have been abused by the previous user of the car and therefore your remedy is against the dealer that sold you the car. £199.99 is a huge price for a battery, but not if the car has a stop/start system. 
Finders keepers
I was wondering if anyone knows where my old Austin 7 is, reg no FV1399.  I had to sell it due to ill health 
EG, via email
Go here: https://www.gov.uk/get-vehicle-information-from-dvla/ It comes up as first registered November 1930, 748cc engine, colour black, untaxed, but still in existence. Your best bet to find the keeper is http://austinsevenownersclub.co.uk/ But they will have to ask its owner if they can divulge his name to you.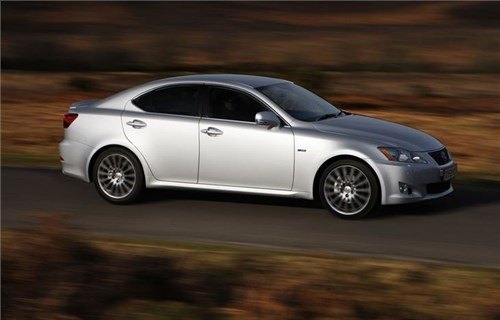 Luxus?
I am replacing my aging Audi A6 and want a luxurious car. I have 4 cars in mind all from dealers (Lexus main dealer and Mercedes specialist): 2010 Lexus IS250 auto 51k miles £9,450; 2010 Lexus IS250 auto 17k miles £11,000; 2008 Mercedes C320CDI auto 62k miles £9,450; 2007 Mercedes C180K auto 28k miles £8,650. I rather fancy a Lexus but what are the pros and cons please??  
RB, via email
The IS250 automatic is outstandingly smooth and the cars are very reliable. But fuel economy isn't brilliant. And if it's on 18-inch or 19-inch wheels with low profile tyres the low speed ride can be poor. Check all the cars out at http:/www.honestjohn.co.uk/carbycar/
Off his trolley
Batteries of electric cars have improved a great deal over the past few years, but there still remains the problem of range, particularly if the heating, lighting, etc. are all on together. Also the time to recharge the batteries can be a huge problem in a holdup. This can put off buyers who do not want to be stranded. My idea is to take a leaf out of the past when we had trolley buses with overhead wires. Perhaps cars could be fitted with extendable poles to connect with such wires on long distance journeys. The vehicle could cruise under its own power until it could move under a wire, and then draw down current for as far as is required. It can then disconnect the pole automatically, let it shorten again automatically to be stowed, and continue the journey under its own power, without having drained its own battery. Of course there would have to be a national network on all main roads, and this just an idea. The difficulties need to be ironed out. What do you think?
MS, Worthing
They have actually thought of this. Inductive rechargers. All the car has to do is sit over them and its batteries can be recharged by induction. I've seen the induction charging being demonstrated. Not only that, the cars was robotised to autonamously find the induction pads in a multi story car park. That part of automation seemed to work. Trolley bus cables could handle up to 30mph, but had to cope with the vehicles frequently changing direction. This would also be true of cars, even on a motorway. To work, like a high-speed train, the cars would have to be on rails.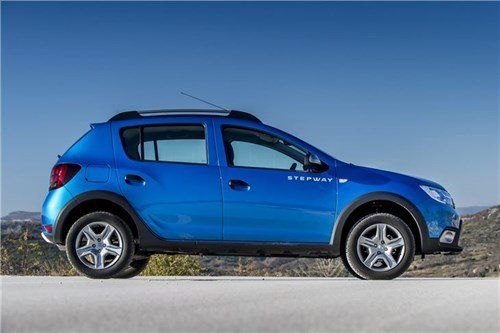 Stepway in the right direction?
I am thinking of changing my VW Up for a Dacia Stepway 90TCe petrol, as I need a larger car. Would the extra size/weight be a problem? Also, is build quality, etc. OK? What are your comments?
KW, via email
Test here: /road-tests/dacia/dacia-sandero-stepway-90tce-2017-road-test/ A spare wheel is £100 extra. The cars are a bit old-fashioned (based on a previous generation Renault Clio) and aren't as much fun to drive as an Up, but you can't argue about the price.
E-numbers
I read your correspondence regarding fuel economy of the Mercedes Benz C350e plug-in hybrid on 16th September. I purchased a C350e new in June 2016, since when I have covered just over 10,000 miles of sensibly driven mixed motoring. I log all petrol purchased using the 'brimming' technique and charge the car nightly with off-peak electricity via a 13A socket, time-switch and kWh meter. I never charge the battery using the car's internal combustion engine, as that is obviously inefficient. I chose this particular car as I wanted to move away from diesel and I also wanted to be able to achieve all local, town driving by purely electric propulsion. I also wanted a car with decent power and performance, which it is capable of delivering. Since acquiring the car, my own calculations, based on petrol purchased, indicate an overall petrol consumption of 53.5mpg, which corresponds almost exactly with the figure of 54.5mpg indicated by the car's instrumentation. It has also consumed 1,216kWh of mains electricity, virtually all off-peak. If the cost of the electricity is factored in to the overall fuel cost, it results in an 'effective' petrol consumption of 49.8mpg. Interestingly, the instrumentation also tells me that the car has travelled 48% of its total mileage by purely electric propulsion. I am fairly pleased with these figures, but I am extremely disappointed with the purely electrical range of the car which, in practice, does not approach the 31km figure quoted in MB publicity and advertising. More typically, I find I achieve a figure nearer to 16km and much less in extremely cold conditions, despite being driven extremely considerately. The bottom line is that, if you wish to take advantage of the climate control or heating, the official figures are a fiction. I have pursued this with MB who just hide behind the 'official figures' excuse and don't want to know. I then pursued the matter with the Advertising Standards Authority who told me it was outside their remit. It has left me annoyed and disillusioned because, despite being in most respects a fine car, it does not do what it 'says on the tin'. Any prospective purchaser should understand exactly what they want and expect from the car and whether its capabilities would fulfil their requirements. Keep up the good work.

JB, via email
Many thanks. The Real MPG average is 43.5mpg. Please could you log yours here: /realmpg/mercedes-benz/c-class-w205-2014/ and that will then improve the average. Manufacturers quote a 31 mile range for PHEVs to qualify for a private hire regulation in London. I don't know of any PHEV that will actually do 31 miles on an overnight charge. Letting the car recharge itself (admittedly at low speeds on the flat roads of Holland) we saw some remarkable results in the VW Passat GTE: /road-tests/volkswagen/volkswagen-passat-gte-2015-road-test/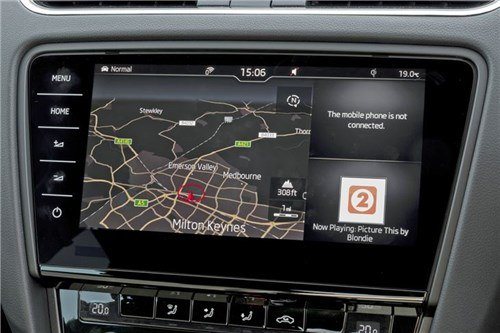 Navigational error
I have a 2015 Skoda Octavia estate 4x4 L&K. On two occasions the integral Columbus satnav map display has frozen and become unresponsive and continued to be throughout my journey. It only seemed to correct itself when the car had been left for a while and then re-started. After its last service, the radio died and I immediately returned to the dealer, having reported the fault on my mobile phone, without switching off the engine. When I did switch off the engine and lock the car to seek a fitter in the dealership, on return and checking the radio with him, it worked normally, leaving me feeling very foolish. Today, once again the radio display came on when I set off on a journey but I could get no audio output and the visual audio volume display bar behaving erratically, at first increasing as I turned up the volume and then dropping to zero as I continued to increase the volume. Having left the car while I did a bike ride, it operated normally on the way home. The last time I reported problems, the only reaction was 'That's strange'. With only five months to run on the warranty, I am concerned I will be facing a large bill when that warranty has expired. Do you have any suggestions?
JF, via email
The Columbus system is infamous for this sort of thing. But a lot of infotainment systems on current generation cars can be a bit erratic; losing DAB signals for an entire journey, failing to pair to a phone, etc. Usually switching the engine off and then back on again boots them up and they work okay. Sorry, if you can't prove the fault to the dealer then the dealer won't offer a permanent fix.
Smoke signal
We recently bought a Skoda Octavia 1.6 TDI CR SE that was first registered in March 2014. It has 46,550 miles. Our concern is that when the dipstick is removed a considerable volume of "smoke" comes out as it does when the oil filler cap is removed. Local folk lore indicates that this is a fairly common problem. Can you please give any information about this engine and indicate the way forward.
AS, via email
This is the history of problems with the current MQB based Octavia: /carbycar/skoda/octavia-2013/?section=good/ Despite quite a heavy list for a 4-year old model, no problems reported with the EA288 1.6TDI.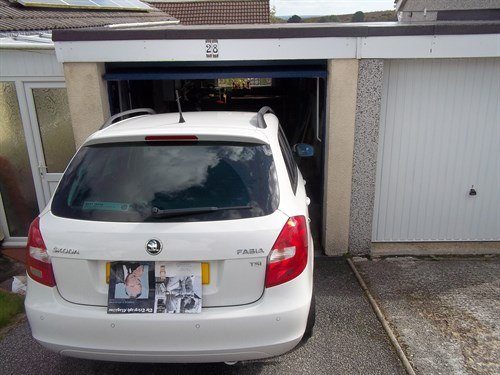 Skinny dipping
Something your readers may overlook when buying a new smaller car is the width to fit into older type garages. My Skoda Fabia Estate 1.2 TS Elegance March 2013 is a snug but manageable fit into my garage. I was invited to view a new same model car I noticed that it was about 3inches wider making for a difficult entry due to the door side frames. My neighbour across the way bought a new Renault similar to his previous but did not notice that the width has increased such that he needs his wife to guide him into the garage, gloom all round and an unhappy wife. Be warned obese cars can be damaging to your health.
PS, St Austell
It's been a problem for the past 20 years or so. Developers build garages to the minimum width and cars get fatter. It's even a problem in some car parks where a few cars are actually wider than the parking spaces. Another reason why house owners convert their garages into extra rooms. Many thanks for the illustrative photo.
Vauxhall Coarser
I bought a new pre reg Corsa for my son in June 2017. Within a week he started getting vibration noises coming from one of the doors the dashboard and the boot door. It has been in for repair on 3 occasions where the doors have been packed then both doors replaced and the dash taken off. The dealer stated they would replace the car if he wasn't happy with it. These vibrations were still there after the works carried out. We are now being told it's a characteristic. I received an email from the dealership stating that they would not replace the car under rejection and neither would Vauxhall support it. Help. We were told that this would be sorted. However these vibration noises are driving my son insane. We were told that it's due to the flexing of the plastic trims. Your help and advice would be greatly appreciated.
HC, via email
Assuming the car was less than £10,000 (Corsas almost always are discounted to less than £10,000) you can take your case to Small Claims in the County Court at minimum cost. This is the link to Small Claims: https://www.gov.uk/make-court-claim-for-money/ This is my interpretation of the law: /faq/consumer-rights/ You need an expert witness to support your claim with a written report. You could try: http://www.scotiavehicleinspection.com/ If this is all a bit much for you, try Citizen's Advice.
Getting leathered
I am looking to change my 6-year old Volvo V60 for another estate. I have seen a couple of Mondeo estates with the Vignale spec but they look expensive. Is the Vignale spec worth the money and should I take a punt on one?

CB, via email
You get a whole herd of leather inside. Tested here: /road-tests/ford/ford-mondeo-vignale-2015-road-test/ You can probably get a very significant discount, especially if it's a diesel.
Click to Honest John's Motoring Agony Column 28-10-2017 Part 2
Comments
Author

Honest John
Latest