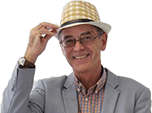 Honest John's Motoring Agony Column 07-10-2017 Part 1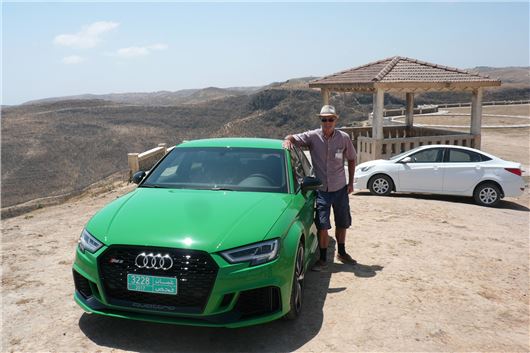 Published 06 October 2017
This week's antagonisms concern global warnings, getting one's bearings, balloon payments, 'buying British', preaching to the comfortable and son some that go on at great length.
As usual, emails to Honest John should be addressed to: letters@honestjohn.co.uk  Please try to keep them as short as possible.
In a fix
I purchased an Audi A3 1.6 TDI 99g/km 105 PS 5-speed in 2010. In line with government advice I saved and purchased at extra expense a diesel for the first time, rather than my usual petrol vehicle, in order to be as environmentally conscious as possible. Since that time I am now told that diesel is more polluting and I'm also caught in the VW emissions debacle. I was due to have the EA189 service action carried out by Audi but have recently read and heard on the radio some concerning reports of problems with cars that have had the work carried out: poor performance, less mpg and EGR failure. Can you please advise me what would happen if I do not have this work carried out as I do not wish to end up with major repair bills? I spoke with VW and they advised me that the NOx emissions test is one that is not carried out in the UK and is not likely to be in the future. I look forward to receiving your advice
JB, via email
You're reading too many middle class tabloids. "In line with government advice." What government advice? The only encouragement to buy diesel was EC-wide CO2 taxation against global warming that favoured diesels. "diesel is more polluting" because generally more NOx is emitted by diesel engines. There were and are EC limits on NOx and it's the "cheating" of tests for NOx emissions in which VAG was caught out. You should by now have received a letter from Audi informing you that if any problems occur with your car after the NOx emissions fix over the next 2 years and up to 160,000 miles they will be treated sympathetically. If the fix causes a problem, they have to fix it.
Some bearing on the matter
When I got my 1998 Honda Accord back from the garage after a cam belt renewal there was a lot of noise from the engine and a wailing from the steering. Everything seemed fine before the work was done on the timing belt. Now I'm told it needs a reconditioned power steering pump, at great expense, before it can safely be driven again. Could this problem be related to the cam belt work or is that technically unlikely? To the mechanically ignorant it seems a bit of a coincidence so I'd be grateful for your views.
LW, via email
Yes. It's run by a different belt but that has to come off to get at the timing belt. When it was put back it will have been retensioned a bit too much. But for it to have failed its bearings would have been on the way out anyway.
Bag lady
You wrote in an answer that the problem of an SRS warning light was fixed by airbagman.co.uk/ Can you recall what they did to fix it?
AA, Sydney, Australia
Could have been that the wiring connector for the passenger seat sensor or the driver seat sensor under the seat came adrift. That's a fairly usual reason.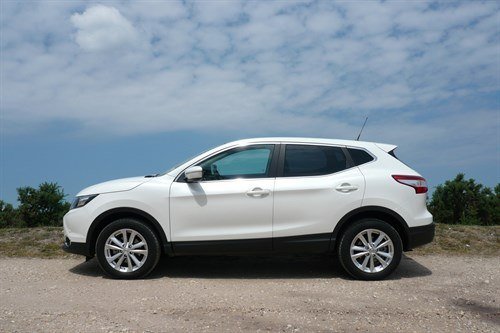 Estately roam
We have had a Vauxhall Zafira 5-door petrol car for some 9 years. We would now like to upgrade to a more comfortable 5-door car for putting a dog in the back and taking our children and luggage to and from university in a much quieter sound insulated interior, while being as reliable and economical to run as the Zafira has been. We would also like this car to be manufactured in this country, and still petrol powered. We are wary of buying a BMW/Audi/Mercedes as we are not really interested in cars, nor do we see one as a status symbol. Based on some brief web research, a Nissan Qashqai seems to be the type of car we would like. Are we right or is there a better option? Whatever the model, should we buy a new one or a second hand for cash, or via a 3 year PCP? Please specify a model that would give more interior comfort.

RR, via email
"UK built" restricts you to a Qashqai, an Infiniti Q30, an Avensis Touring Sport, an Auris Touring Sport, an Astra estate or a Honda Civic estate. Qashqais are popular, but have not been brilliantly reliable: /carbycar/nissan/qashqai-2014/ Auris and Avensis come with a 5 year warranty: /carbycar/toyota/auris-touring-sports-2013/ Astras seem to be more reliable than Focus: /carbycar/vauxhall/astra-k-sports-tourer-2016/ I think you best bet is probably a Honda Civic 1.8iVTEC Tourer: /carbycar/honda/civic-tourer-2014/
Seating plan
I have a Mk IV Mondeo Titanium X with leather seats, etc. My wife and I love the car with the exception of one thing: We find the front seats uncomfortable and after a short time we get backache. Now that we are retired we are considering long journeys in France but the thought of the discomfort is putting us off. Ironically we also have a 17 year-old Focus whose front seats are more basic but are extremely comfortable. We have tried the lumbar support in every position and have bought a couple of wire-framed mesh lumbar supports but it doesn't make any difference.  I have seen many so-called 'back-relief' products for car seats advertised, one of the best-known being the one made from knobbly beads but I don't know how effective they are. Do you know if any of your readers have had a similar problem and have found an effective product? I remember you saying a few years ago to avoid driving with a wallet in your back pocket so that is not the cause of the problem here.   

PH, via email
I've driven Mondeo IVs significant distances across Europe with no problem, so maybe it's the angle at which you are setting the seat. It should be slightly reclined so you spread the weight of your torso partially into the backrest instead of all of it into the base of your spine. If the seats have lumbar support, best to extend the support. I've tried 'Backfriend', etc, but there is actually no substitute for a properly adjusted seat.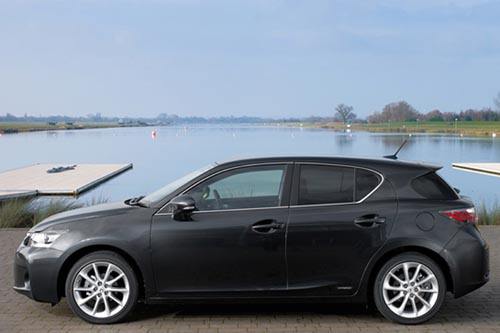 Flat battery gets you nowhere
On a Lexus CT200h (the engine start battery, not the drive system, was totally flat). It was replaced around 8 months ago, but the car has been sitting in a garage. Lexus said I could jump it, but that doesn't work. I have found all sorts of crazy things online and it seems to come down to there being no volts as well as no amps. I bought a new charger and the paperwork on that indicates that you need some charge in the battery before that can even work. Any thoughts? Or do I fork out for another new battery. 
AL, via email
There is a specific way to start a Toyota/Lexus hybrid. Have the engine of the starter car running. Open the bonnet of the hybrid. Take the plastic cover off a square topped box on the right hand side. Underneath that you will find a red contact. Connect that to the positive terminal of the starter battery. Connect the negative terminal of the starter battery to the chassis (positive earth) or car body. Then with the engine of the starter car running, give it at least a minute before trying to start the Toyota/Lexus.
"Things break"
In April 2013 I purchased an Audi A1 (first registered in January 2013) from an Audi dealer. Problems with the car began in September 2014 when there was an issue with the power steering pump. This was followed in April 2015 by a fault with the fuel actuator; March 2016 a calliper sticking; April 2016, broken spring; and January 2017, another broken spring. I have owned and driven cars for more than 40 years and have never experienced any of these problems before. Audi's response to my dissatisfaction was to point out that mechanical things can break and that there were no problems with the engine. In your opinion has this car's performance been satisfactory?
MP, via email
Average for a VAG car. People buy them for status and the illusion of quality gained from the paint, fit and finish, then expect higher mechanical quality than the vehicles actually deliver. All reports received on the A1 so far here:  /carbycar/audi/a1-2010/?section=good/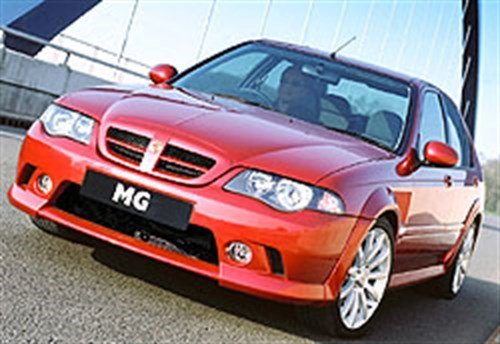 Suitable 'K's for treatment?
My 2004 MG ZS has done 65k miles. Is this an appropriate mileage for a timing belt change? I notice you frequently advise that the tensioner, water pump and alternator belt should also be considered for replacement. Will this apply to my MG and how could I verify that this has been done as I assume there will be no change in the engines performance.
MH, Wirral
The 1.1, 1.4, 1.6 and 1.8 K-Series need timing belt, tensioner, waterpump and alternator belt in case this snaps and wraps itself round the lower exposed timing belt pulley. If you have the 2.5KV6 you'll also need the job done, but it's a nit more complicated. Find an honest garage that guarantees its work.
German enginerring
I've noticed there are a disproportionate number of queries in your Telegraph column concerning cars of German manufacture and which your carbycar stats appear to confirm. I've also noticed kerbside broken-down cars tend to be German. Recently, on the M25 between junctions 10 and 19, three cars on the hard shoulder with bonnets up and hazards were on all German. With this, together with the emissions scandal, I'm curious to know why the British have a love affair with German cars
MT, Watford 
Because they swallow the myth and, having invested in it they don't want to be proven wrong. No one wants to admit to themselves they made the wrong choice. VAG (VW/Audi/SEAT/Skoda/Porsche/Bentley) is by far the single biggest manufacturer in terms of sales in the UK. They are also either the most complained-about marques, or close to that. Don't try to understand the British. After being nursed into comparative prosperity by the EC, they want out because they think they can do better themselves. Just like they did with the British car industry. (Yes, I know the reason why a lot of people including myself voted for Brexit was because we don't want to be told what to do by a bunch of undemocratically elected Eurocrats like Jean Claude Juncker.)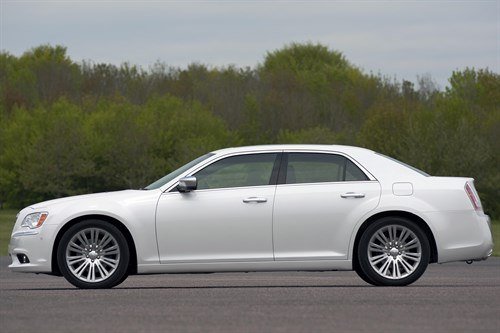 Cloned stranger
On returning home after a fortnight abroad, my mail included three Parking Charge Notices for alleged failure to purchase and display a ticket at Travelodge Heathrow Central. Whilst I was in the UK on the dates, and the registration is on a vehicle registered to me, it should not be difficult to prove my innocence as the photos show my plate fitted to a Chrysler 300C and my car is a Ford Tourneo. What should I do?
PD, Potters Bar
Tell APCOA that your car plates had been cloned onto a completely different vehicle so you will not be paying any of the penalties because your car did not commit the parking 'offence'. Tell the police that your plates have been cloned onto a Chrysler 300C. Use: https://www.speedyreg.co.uk/ to obtain a cheap set of non-dating Northern Irish plates for your car. The service is endorsed by readers as very cheap and very quick: from around £40.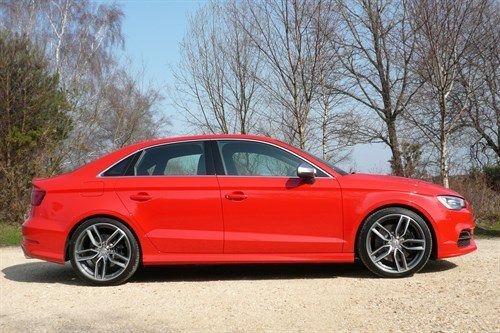 Smaller, but perfectly firmed
I am looking at either an Audi A3 Saloon or A4 Saloon that both have just a couple of thousand miles on the clock. The prices are fairly similar, but the spec on the A4 looks better. I do not need the size of the A4 particularly, but they appear to be a better value. I was looking at the 1.4 TFSI, does that work ok in the bigger car? I know that new A3s get the 1.5 engine. Would I be better waiting for one of those if I go down the A3 route? Is the A4 due to get that engine also?
JR, Bradford
The 1.4TFSI 150 ACT works fine in the A4. It's a bigger car, of course. Nicest with the 4-door saloon body. If buying an A3, better to wait for the 1.5TSI EVO engine. This will eventually find its way into the A4, but I can't give you a date. Best to avoid smaller VAG engines with the DQ200 7-speed try clutch DSG/s-tronic that continues to give trouble.
Roughing it
Some cars are fitted with 3-cylinder petrol engines, for example Peugeot, Citroen, Vauxhall. Are they all as rough and noisy as the petrol 3-cylinder I tried in a MINI?
NT, via email
The MINI One actually uses Peugeot's 1.2 litre PureTech engine, which is brilliant. I ran one for a year in a 308 and it gave excellent performance: 130PS and 230Nm torque, with nearly 50mpg. But BMW had trouble with the crankshaft bearings of its first 1.5 litre 3-cylinder engines in the MINI Cooper and that might be what you found rough.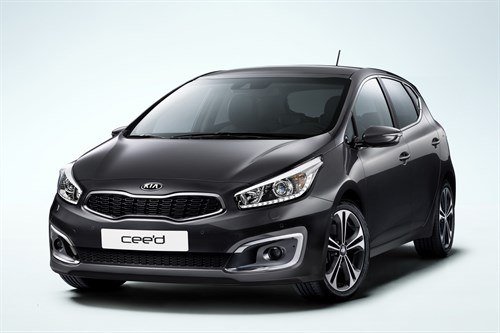 Best or cheapest?
I have owned a 2011 VW Golf 1.4TSI from new and it has proved perfectly satisfactory. I am, however thinking of changing it. Of similar vehicles what would you consider to be the best car, and the best value car?
DB, Liverpool  
On all the evidence received, the KIA cee'd seems to be the most reliable car in its class and comes with a 7-year warranty (no other make of car does). The equivalent Hyundai i30 is as good, but has a shorter 5-year warranty. VW has just improved the Golf with a new, more efficient 1.5TSI EVO engine, so, if sticking with VWs, that's the one to go for: /road-tests/volkswagen/volkswagen-golf-15-tsi-evo-2017-road-test/ But the best value car remains a Dacia, from £5,995.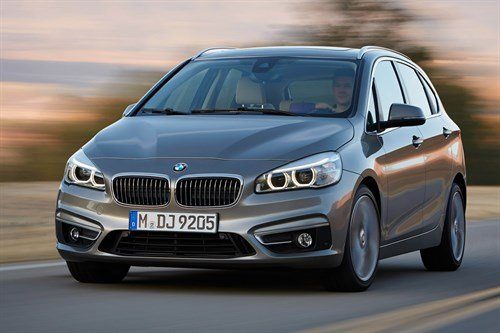 Trouble ahead?
I saw an item regarding the BMW 2-Series Active Tourer 1.5  automatic, which we have. You state that the three-cylinder engine has had some crankshaft bearing problems. Will you please elaborate? Is there going to be a recall from BMW? Would the problem be due to the extended oil changes and having the sump oil sucked out rather than drained?

GR, via email
There was a problem and there was a TSB recall: 24-11-2016: BMW TSB to replace crankshaft bearings on 1.5 litre 3-cylinder engines. 3 day job. BMW seems to have finally learned its lesson about the lunacy of extended oil change intervals and brought them down to a sensible 12 months or 10,000 miles whichever comes first. Unless the engine is in a boat, do not ever have an oil change where the old oil is siphoned out instead of drained from the sump plug, because siphoning leaves contaminants and sludge in the bottom of the sump. (In a boat, you can't get underneath to drain it.)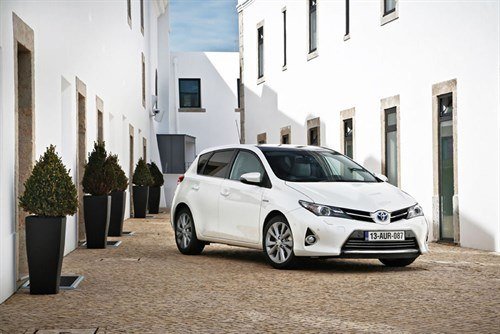 Toyota voter
Looking through the cars makes in the various pages, I saw no mention of Toyota. Probably one of the largest carmakers in the world. This I found surprising. I drive an Auris hybrid, which I reckon one of the best cars I've ever had. This is my second Auris. The latest model. I met an AA man who was just retiring, and he told me that in his 55 years on the road, he had only been out to for Toyotas. This must mean something, don't you think?
WM, Doncaster 
I don't know what you mean. We cover and recommend Toyotas frequently at http://www.honestjohn.co.uk/ They come with a 5 year warranty and Toyota is very good about recalls. Until recently my mother and father both drove Toyotas: my mother a 2001 Yaris and my father a 2010 Auris hybrid. My father had to give up driving, so the Auris was sold.
Click to Honest John's Motoring Agony Column 07-10-2017 Part 2
Comments
Author

Honest John
Latest