Honest John's Motoring Agony Column 12-08-2017 Part 2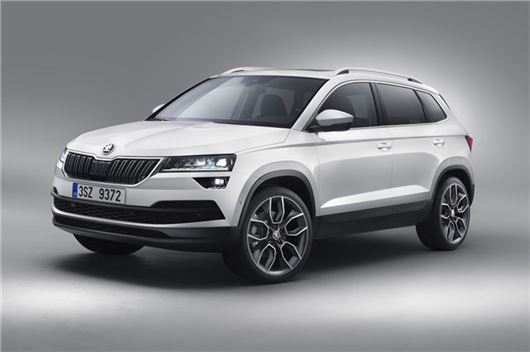 Published 11 August 2017
Click back to Honest John's Motoring Agonies 12-08-2017 Part 1
Yet again?
I have a 5-year old Yeti. I am thinking of changing it for a newer model. I would like a bit more room in the back for 2/3 teenage grandchildren and a bit more power. Would you advise waiting for its replacement due later this year, or what other similar model would you recommend with similar layout (which I think is great)?

JJ, via email
The Skoda Yeti's immediate replacement is the SEAT Ateca, which is actually made by Skoda in the Czech Republic and shares Skoda (and Tiguan) lines. Its Skoda badged replacement will be the 'Karoq', due later this year that looks similar to the Ateca, but will have unique Skoda features such as fully removable rear seats to make it more versatile. Both share a range of engines, from a remarkable 115PS 1.0 litre 3-cylinder petrol via 1.4/1.5 TSI petrol engines with 125/130/150PS, 1.6 diesels and 2.0 diesels. See: /carbycar/seat/ateca-2016/
Something in the Air
I have recently been a passenger in a Honda Jazz. A friend has a new Ford Focus. Neither seem to have aircon that is satisfactory.  Not as good as my 2008 Mazda 6. What have you heard?
NS, via email
The EC has Directed that new cars have to use a new refrigerant that is apparently more environmentally friendly than the R134a refrigerant formerly used. The new R1234YF refrigerant is proving to be prone to leaking, is causing a/c condenser, evaporator and compressor failures, is highly flammable, and costs five times as much. It could be that it simply doesn't work in systems designed for R134a. Or it could be that the EC has been 'lobbied' into making a big mistake.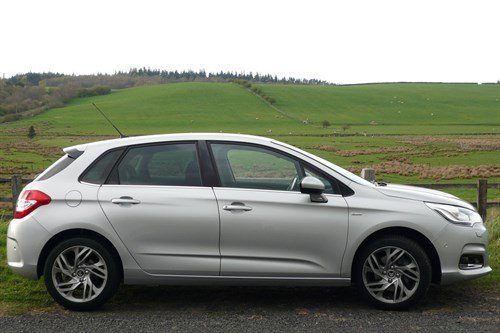 5 litre engine
Our 21-year old friend took her 62 plate C4 1.6HDI to a local high street retailer as the oil level was at minimum. As she is not familiar with cars, they sold her the correct oil, 5 litres of it. One if the staff then showed her how to top up the oil, but insisted she do it herself. He told her to stop when most of the bottle had been added. She set off home and as she turned into the East Lancs Road and put her foot down the car misfired, lost power and threw out clouds of thick white smoke. She pulled over straight away and phoned my wife. I went to see the car and found the oil level more than 100mm above max. I told her not to start it as I didn't want a runaway engine. I got it to my house and drained 4 litres of oil to get it to max. I took it for a test run and, whilst it had lots of power, it still chucked out white smoke. Leaving it running at 2,000rpm it eventually stopped this but had chucked out lots of oil from the exhaust. Do you think that that's the end of the issue and what problems could it have caused and should be kept an eye out for?
DC, via email
It will have put a lot of oil into the exhaust. The problem is the extent to which that has damaged the DPF. What a stupid thing to have happened. The retailer absolved itself from responsibility by making your daughter fill the engine, but he should have had her check the level at every half-litre she poured in.
Hertz me more than you
In yesterday's Expert Advice headed "much ado about nothing" you say that ex-hire cars are to be recommended as good buys. Where would I look to buy such a vehicle for my daughter? She needs a 7 seater SEAT Alhambra or similar.
JE, via email
Actually I was writing that ex-rentals should not be shunned. The simple fact is that any vehicle offered for sale at 3 - 15 months old is more likely to have been ex-rental than not. You can buy them directly from Hertz: https://www.hertzcarsales.co.uk/ But most car supersites such as CarGiant, Motorpoint and Fords of Winsford also offer such cars.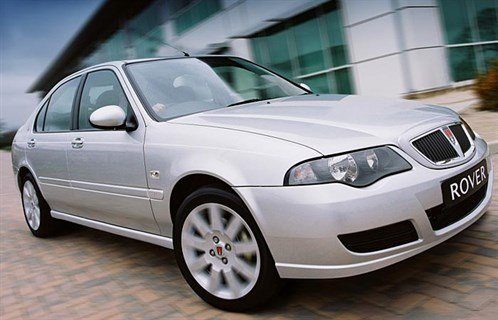 Rover returned
I have a 2003 Rover 45 5-door hatchback. I am looking for a similar car, almost new. I would like your advice on what to look for.
AB, Abingdon
I'd take a look at a Mazda 2. Lovely small car. Very nice to drive: /road-tests/mazda/mazda-2-2015-15-automatic-road-test/ (They had an a/c condenser problem but that has now been resolved with new condensers fitted to every Mazda 2.)
Polor opposite
After my E-Class Mercedes went for scrap I bough a VW Polo auto, but find the following problems: The car fits my garage fine but head room is poor and it's difficult for me with arthritis to get in and out of the car. I find the turning circle very poor compared to the Mercedes.
The ride is very hard, even for a German car. So is an Audi A3 that would also fit in my garage better on all these factors? Or could you suggest any small/medium sized automatic car that would provide better comfort and ride?
JB, Prestbury
You'll get the best turning circle in a Smart ForFour or a Renault Twingo, but not the ride quality. A lot of this anyway depends on wheels and tyres. The more cushion between the wheel rims and the road, then the fewer shocks will be fed through to the car's occupants. So go for a car with 55 - 65 profile tyres. No lower than 55. You can get these wheels and tyres on an Audi A3. But I would consider a Mazda 2, which is a very smart small car and has the best (6-speed torque converter) automatic transmission.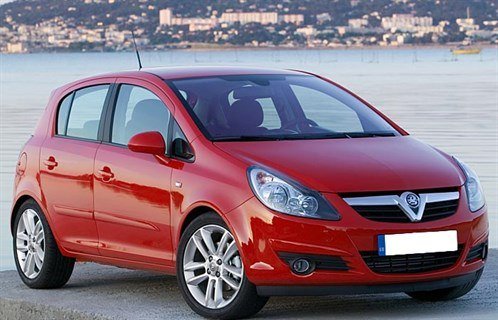 Sticks and stones
I have a 2012 Vauxhall Corsa 1.4 automatic that I bought last year. I had little choice as I live in the sticks and my Honda had basically died and I needed a car pronto. Few autos were available on my limited budget, and it seemed a good buy. But, I do have a big quibble. I generally use it for urban driving and it doesn't seem to do more than 28 miles to the gallon. I have worked out it is costing me about £25 a week to run, which I am not happy about. It also doesn't like hills very much. Otherwise it is a reasonable little motor. But I have noticed that when people ask you for suggestions for a small auto a Corsa has never appeared on your list. I have tried speaking to Vauxhall about the appalling mileage problem and e-mailed them, but they have not been forthcoming. Can you help at all here?
MD, Trowbridge
I don't recommend it because it's nothing special and other small automatics are better, so they get the nod. Average mpg for a Corsa D 1.4 16v auto is 32.3mpg:  /realmpg/vauxhall/corsa-d-2006/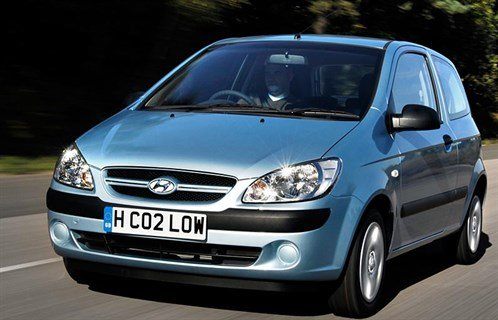 Not Getzing the mpg
My wife has a 2004 model Hyundai Getz, 4-doors, top of the range, aircon, plus, plus. Car has done 52,000 miles and runs very well, but, it only returns 25 miles per gallon. Any advice on what I should look at to get nearer the brochure 40 miles per gallon? I realise that the heavier car will use more petrol.
AS, Ponteland
Depending on which engine, Real MPG for a Hyundai Getz is 38.4mpg to 53.1mpg (/realmpg/hyundai/getz-2002). So, even if your car does a lot of short runs from cold, 25mpg is not normal. The first thing to try is decent fuel, such as Shell V-Power Nitro Plus because that might clean up the engine's fuel system and lead to an improvement.
Rising dank
Our W169 A-Class 180CDI Avantegarde SE seems to have a problem. The display shows too much oil in the engine after a run and the oil level is above the max mark on the dipstick. This happened before a couple of years ago. The Mercedes dealer removed some oil and said no problem. I put it down to over enthusiastic filling. But now it's happened again. How worried should I be? There's no sign of gunge under the filler cap, so I guess it's not water in there and can only assume fuel is getting past the pistons. The oil feels ok. The car runs fine and has done about 45k miles. What action do you recommend, and should I be concerned?.
DB, Bristol
What will be happening is that diesel supposed to filter through to the DPF to actively regenerate the DPF is not getting there and is instead sinking into your engine oil sump, contaminating the lube oil in there. If this continues, the engine can start to run uncontrollably on its sump oil. You urgently need to have the contaminated oil drained off and replaced with the correct amount of fresh oil and the DPF active regeneration checked.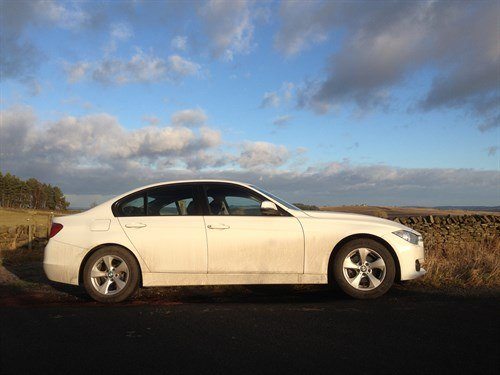 Start/stopped
The starter motor on my 2014 BMW 320d xDrive recently failed while stuck in a lengthy queue of stop/start traffic on the A3. The car has only done 25,000 miles and the warranty ran out in March this year. I contacted BMW to see what their response to the failure would be and they suggested that I take it to my local BMW service centre to get it checked out. As the nearest BMW service centre is some distance away and I had already used my AA membership to get the car home (it was late on a Friday night), I arranged with a local independent garage to collect the car and repair it. The bill is around £850; the cost of the starter motor taking care of £560 of that. In addition, I had to have a new battery fitted as the starter motor failure had fried it. Do you think I have a case for asking BMW to cover the cost of the replacement starter motor as it definitely shouldn't have failed after just over 3 years and 25,000 miles?

JH, via email
Readers ask about starter motor failure with stop start, but this is the first case I've heard of it actually happening. If you had been able to get your car to a BMW dealer then I think you would have received sympathetic treatment. But in the circumstances BMW is under no obligation. Worth trying, but no guarantee.
Lumber-jacked
I live in South Africa. Last week, while travelling in my BMW F20 118i on the highway, a log fell off a truck and I drove over it at quite a speed. Immediately my car lost all power and went into "limp mode". I initially thought a tyre had burst. I took it into the nearest BMW Service Centre. I agreed to pay R1100 to diagnose the car and they came back with a R47000 quote, stating that I needed to replace my turbo as well as my coolant due to wear and tear. I have not experienced any issues with my car since the log incident. It is sitting at 110,000km and I had my last service at 100,000km - when there was no warning that my turbo would need replacing soon. To note, I bought this car second hand from an approved BMW at 62,000km. I lost my Motorplan warranty after 100,000km, so am not covered. I need some advice on how to go about this. Is it normal for a turbo to need replacing so young into its use? BMW raves about its new turbo and wonder why I am now sitting in this position.?
TW, South Africa
If the log incident caused you to lose coolant, the part of the engine that needs it most is the watercooled turbo and I guess that lack of coolant is what caused the turbo to overheat.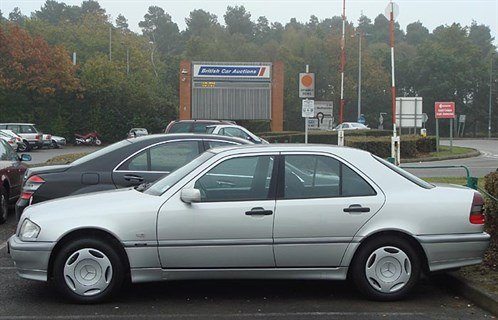 The price of Elegance
I have an August 1997 Mercedes C180 Elegance automatic that is in very good condition and has done only 52,000 miles and has 12 months MoT. What is it worth and would it be advisable to sell it now or will it become more valuable?
SC, via email
The specialist in these is http://www.mtsv.co.uk/ Better he gives you a price than we do. More at: https://classics.honestjohn.co.uk/reviews/mercedes-benz/c-class-w202/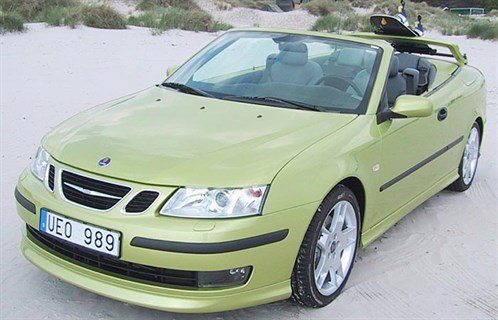 Pedals to the metal
We are travelling to Holland in a few weeks and would like to take bikes on the back of our SAAB cabriolet. Please can you recommend a carrier for 2 bikes?
DM, via email
You don't say which age of SAAB cabrio, but I guess a company like Thule is most likely to have what you want: https://www.thule.com/en-gb/gb/bike-rack The recommended type is a towbar fit, but that means fitting a very expensive towbar. There is a section of the site covering boot-mounted racks: https://www.thule.com/en-gb/gb/bike-rack/trunk-bike-racks/ Or simply have a look in Halfords.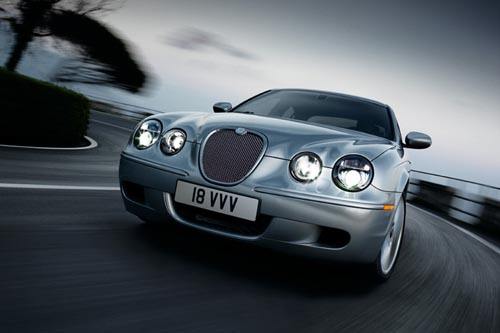 Two Jags

Until last October I owned a 2012 3-litre S-Type, but had to sell it because of an auto gear box/torque converter problem. I am now considering buying a 2007 2.7 DV6 S-Type XS auto with 50,000+ miles. Is this later model version also plagued with auto gearbox problems, or is it more reliable?

RF, via email

It has a different autobox: 6-speed rather then the original 5-speed. But the 2.7 V6 diesel is belt-cam and that will need replacing together with tensioners and waterpump as a cost usually around £1,000. The engine also has two DPFs and when they fill up with ash they're £1,000 a side to replace or £300 a side to clean out.

 
Delayed reaction
On 13 April we ordered a new Suzuki Vitara on the understanding it would be delivered on 30 June. I think we had some later notice that car would only be available in July. Hearing nothing further from the dealer, I followed up in early July to be told the car was now due late July. On 10 July the dealer told me in e-mail that Suzuki was prepared to offer me different car, Galactic Grey with black roof, to which I replied, "why would I want a car I didn't order? What's the delivery date on the car I ordered?" Same day I received a second e-mail saying delivery was now first week of September. I should like someone to explain these delays, the poor communication from the dealer (this information only arose from my follow up) and who is going to pay the road tax on my existing Grand Vitara for 3 lost months (July, August and September) as the DLVA only re-imburses for full months, not part months.
DP, via email
The dealer already did explain. Demand for the car has exceeded supply. Imagine that you ran a pie shop and that your delicious pies proved extremely popular. Word got around about the tastiness of your pies and orders poured in from far and wide. Before long you were working 16 hours a day to produce as many pies as your bakers and pie ovens and your flour, fat and meat suppliers could supply. But you still could not meet the demand for your pies. That is pretty much what has happened with the Suzuki Vitara. It's also the case with the Ferrari F458, the Porsche Macan, the Porsche 911GTS, the Jaguar F-Pace and will be for the Jaguar E-Pace. The penalty of success.
Click back to Honest John's Motoring Agonies 12-08-2017 Part 1
Comments
Author

Honest John
Latest