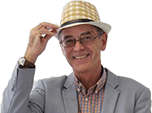 Honest John's Motoring Agony Column 22-07-2017 Part 2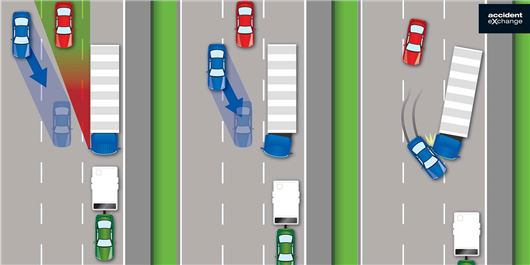 Published 21 July 2017
Click back to Honest John's Motoring Agonies 22-07-2017 Part 1
Mirror images
David Warren (Telegraph Letters, 28 June) raised his misfortunes of being side-swiped by LHD trucks to draw attention to the fact that their number-plates differed front to rear. I understood that truckers were legally bound to keep a spare of their cab plate to put on the trailer during their stints. But, more importantly, may I recommend that your readers never, ever travel alongside a continental lorry at between 50 and 60 mph. All heavy goods vehicles are restricted to 90kmh (56 mph). LHD trucks have an offside blindspot just alongside the RHS of the cab. This is the root cause of many incidents. Try to get past all trucks quickly or stay completely behind LHD trucks until there's space to fully pass. If they are free, take two lanes. This is seldom easy due to over-occupancy by members of the Centre Lane Owners Group, but that's another matter.
PO, Claygate, Surrey
Completely correct. It's something I've written many times and even campaigned with Stephen Ladyman for blindspot eliminating mirrors on all trucks, but car drivers do need to be constantly reminded. Continental HGVs have separate registrations for the cab units and the trailers for the simple reason that trailers get switched from cab to cab. Matching the cab and trailer plates is only a UK requirement.
Uninformed
A long story but I inadvertently failed to pay my car tax in February 2017, mostly due to me only renewing for 6 months instead of 12. Also as a result of moving house I had not changed my address on my V5C (I had no idea I needed to). The first I knew I had no tax was receiving a letter from Advantis asking me to call them, which I did. I then paid my tax online as soon as I was aware. I subsequently received a letter from Advantis saying that I owed an £80 fine to DVLA. I recognise I am responsible for not paying my tax on time but disappointed by the fine. Is it worth appealing the fine as I understand you should have a period of time from receipt of notification of the fine, in which period the fine is reduced? Some points disturb me about all this though: How are people meant to know about having to change address on V5C? nowhere on the V5C does it state you need to change your address on moving (it says "if you want to change your name and address".) DVLA knew that I had moved as my driving licence address was changed when I moved, yet didn't send me a car tax reminder to my new address. DVLA had my email address from my online renewals but still did nothing to try to contact me. Advantis when I called them very persistently tried to make me pay the fine there and then, almost in my view acting like they were judge and jury on this. As a debt collection agency, why should they be telling me that my appeal had no chance of success? Especially when I have no paperwork from DVLA? The DVLA website referenced on the V5c does not state that you have to renew your V5c when you change address, www.directgov.uk/vehiclereg
AT, via email
It's obvious that you need to change your registered keeper address
when you move house otherwise how can ANPR tickets reach you? There is no immediate connection between driving licence records at the DVLA and vehicle keeper records at the DVLA. Eventually they can be cross-referenced in a search, as happened in your case, but this is not an automatic process.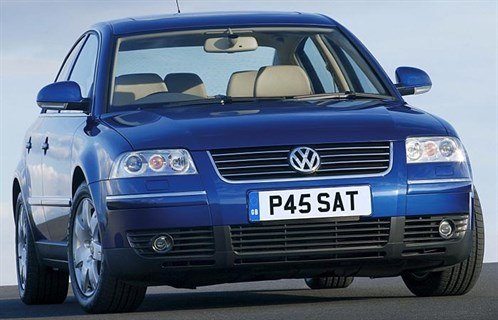 Time for a change
My 2004 VW Passat TDI had its timing belt done at 96,000 miles in September 2011. It's only done 13k miles since then. Does it need changing after 6 years?
JG, via email
I'd be starting to worry, especially if the waterpump, was not done as well in 2011. If keeping the car, spend the £500 on new belt, waterpump, ternsioner and also new aux (alternator) belt. Bear in mind that the car isn't worth much more than that.
Cable guy
I have a cheap £400 Micra. All good, but the blower doesn't work. Heating fine. I've reached under the steering column and fiddled and got it working. It usually fails after speed bumps. Garages are quoting half the cars worth for diagnosis. Super car for me and easy self repair as long as I knew what to repair.
JO, via email
If it's a bad connection to the heater blower then relatively simple if you can get to it. If you can't, try http://www.yell.com for a local <car electrical specialist>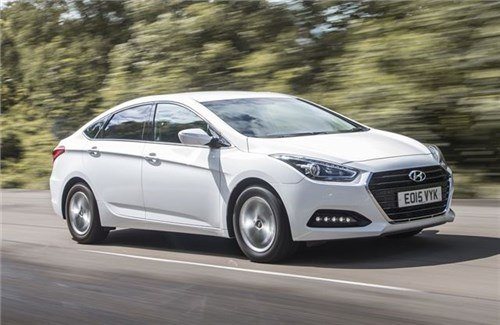 No D for me
I m attracted to the Hyundai i40, but not to the diesel engine yet I am told that this is the only engine. With my low mileage and the decline in popularity of diesel engines I would guess that Hyundai is busy trying to engineer an alternative petrol engine into this model. Is this a reasonable assumption, and do you have any knowledge of when this might be available? 
RG, Stratford-upon-Avon
No, neither the i40 nor the equivalent KIA Optima are available with petrol engines unless you go for the Optima hybrid. The equivalent Hyundai hybrid is the Ioniq that is available as a petrol hybrid, petrol plug-in hybrid or pure electric. VW has just announced a full range of 1.4, 1.8 and 2.0 litre petrol engines for its Passat and Passat estate.
Tightening one's belt
My garage, who serviced and MoTd my car in April, came and picked it up and brought it back in 30 minutes. It needed the alternator belt tightened. After 15 years I am not surprised. They never charged me anything (tipped the lad who brought it back). I have been asking you questions since 2009. If I ever change as an old lady, is the automatic gearbox easy on the Jimmy? I only drive locally, furthest about 7 miles. Respect your views always
GC, via email
The auto on a Jimny is a simple 4-speed torque converter auto. Easy enough to drive, though a bit bumpy and vague on the road. But I'm uneasy about changing from manual to automatic late in life because unless you can learn to left foot brake, an automatic can "run away" on you.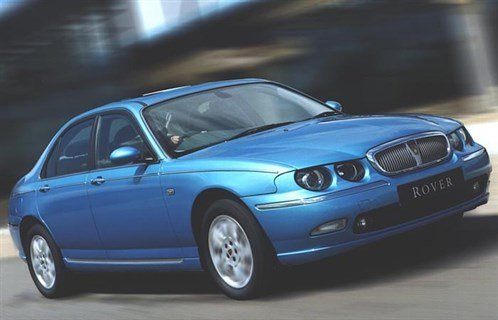 Roving report
Travelling to a hospital appointment this week I passed a used car lot that had a 2002 Rover 75 auto saloon, Connoisseur model. All leather. I enquired, as I owned one years ago. It has 64,000 miles but a dented nearside sill and an obvious scrape along both nearside doors. Is it worth the £950 the trader is asking? The interior is immaculate, but I am very aware of your warnings about old low mileage vehicles. It just appealed to me for nostalgic reasons
DS, via email
Which engine? 1.8 Turbo and 2.0 V6 best avoided; 2.5 V6, 2.0CDI, 2.0CTDI all okay. If the rest of it is in really good nick it might be worth fixing up and keeping as a future classic. You'll be able to work the price down. Take with you £800 in cash. Pitch in with an offer of £500. He'll say he'll come down a bit to £900. Take out £600 in notes. After a bit more negotiation you might get it for £700 - £750.
Chain gang
I have owned a 2011 manual Jazz 1.4iVTEC since new. It has now done 18,000 miles, regularly serviced and is in nice order. Mainly used for local driving; rarely gets on a motorway. I would like to keep the car for another 2 -3 years, but wonder if I should replace the cam belt soon, or if the original is likely to last another 10,000 miles.

JL, via email
Happily, all Jazz have timing chain engines and always have. As long as the oil is kept clean there should never be any need to change it.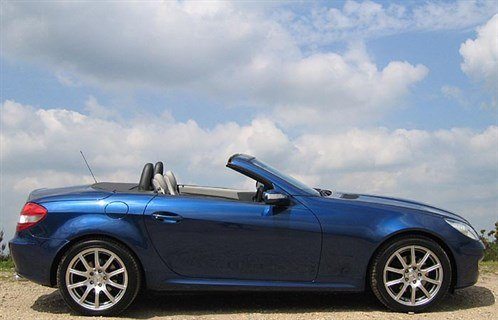 Unvarnished truth
The lacquer is coming away from the paint on my wife's R171 SLK. Mercedes UK rejected my claim for assistance due to the fact that the car has not been serviced at a Mercedes dealership but at my local garage (where all our cars have been excellently serviced for over 20 years). Mercedes Leeds bodyshop informed me that a different red paint had been the subject of a recall. I'd be grateful for your thoughts. 
SP, Green Hammerton, York 
There is a known problem with 'Fire Opal Red' paint on later model Mercedes SLKs. First I've heard of it on an R171. But you're outside any liability under Sale of Goods and subsequent case law, which ends after 6 years. MB's paint warranty is only for 3 years if and only of the car is inspected annually by an MB dealer. So, unfortunately, I don't think you'll get anywhere, but I still wish you good luck in case you encounter a change of heart.
Cloned stranger
I accidentally fitted incorrect number plates (bought on the Internet - my fault) to my car (one number wrong: a P instead of a T). The number was actually correct for another car, which was taxed and insured. To cut a long story short the police let me off with a verbal warning, having spent a good deal of time tracking the car's movements via ANPR cameras. What I didn't think to ask was what inspired them to do so, given that I hadn't been detected speeding, etc and the number plates were to all intentions legitimate.  What do you think it might have been? I  worry about State spying on citizens.
RH, via email
You committed several offences here. One was having plates made up from an Internet supplier without supplying him with the V5C of your car. The other was running with incorrect plates. The ANPR cameras or cameras in police cars will have picked up that your car was not the correct make for the plates, but I can't tell you how they managed to trace you, unless you were stopped in the street or they followed you home.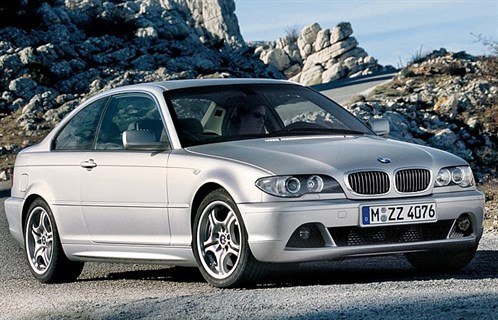 Should I or shouldn't I?
Having lost my husband two months ago and having been his carer for the last five years I have been the person doing the driving. I have been driving for 55 years now. We bought a BMW E46 325Ci SE Coupe M Automatic second hand in 2008 and is a dream to drive. It now has 82,000 miles on the clock and has been well looked after. But everyone is telling me I should get something smaller. My question is, what would you recommend/suggest I should look at if and when the time comes? I'm not up to date with all the latest car technology/miles per gallon, insurance, etc. I'm now only doing about 3,000 miles a year. I would want a new, solid and reliable car, two door, petrol, sensors and automatic if at all possible. Any guidance or suggestions you could offer would be greatly appreciated.
JJ, via email
First thing, if you like the car, why spend £10,000 - £20,000 replacing it? Any small automatic hatchback may be more manoeuvrable but may also be a disappointment. And even if you go to something like a BMW 1 Series automatic you might not like it as much as your excellent E46 325iCI.
Doesn't add up
I got my car serviced by a chain service garage. The quote for a full service and MoT was £124 with the "60% offer" they do. I am currently in the Falkland Islands with the army, so my friend handed them my keys upon collection. Instead of the £124, they had quoted to my friend over the phone I needed 4 things done to my car to pass the MoT, which I was confused about as my car is only 2.5 years old and wasn't even due an MoT for another 5 months. They said I would have to pay £345 for my car to be returned. They never once asked me if they could carry out any work. As my friend took my car back, I got him to send me the paperwork and I was amazed to see the sheet that detailed what I needed fixed to pass the MoT. On this document, the car registration, make and model was not my car at all, which I believe is fraud. Also, on my bill there were no details of any work carried out, but to make that price up they had charged me (inc VAT): £78 for brake fluid; £66 for anti freeze; £48 for fuel treatment. I had never asked once for these to be replaced and the full service is supposed to include all of them being topped up. I've emailed stating I've paid under protest and will take further action, but the company is completely ignoring me. Do you have any advice on what to do next?
DM, via email
All you can do is take the matter to Small Claims. You can actually start the procedure via the Internet from where you are: https://www.gov.uk/make-court-claim-for-money/overview/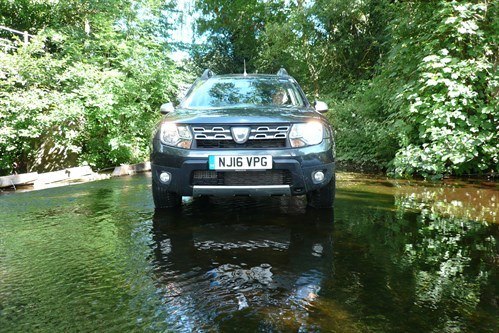 Caught soliciting
You are a big fan of the 1.2TCe 125 Dacia Duster. I am thinking of buying one. Diesels cause me so much asthma (being an ex smoker did not help) that I had to leave London for the country. But is the same engine also the basis for the Nissan 1.2 DIG-T, an apparently troublesome unit. Could it be just as big a dud as my C3 Picasso with its oil drinking PSA/BMW engine that needed new piston rings, valve seals and cam chain at 75k despite 10k oil changes. A very regular problem with many cars that have this engine. I think you blame motorists too much for failing to change their oil. I have County Court judgements to prove it. Buyers are entitled to rely on manufacturers guidance. I had one who had "intermediate" oil and filter changes at a local garage. The Audi dealer claimed that his turbo failed because he had been changing the oil too often, thus breaching the warranty conditions. They saw sense in the end, but not sooner. I like cheap and cheerful. Cars are like fridges and other lawyers to me. I don't think much of them but try doing without. I haul stuff about and a have couple of litter trained giant rabbits who sometimes visit friends with us in order to eat our host's soft furnishings. All the kit for the bunnies (travel carriers, folding runs, litter trays, hay, bedding etc.) needs plenty of space. Sorry it was not shorter. All the best. It was about the Renault 1.2 Turbo engine. PS. I am pleased you have now recovered from the little trip you were so kindly given by some suits from Wolfsburg. You had me worried there. I once had a letter published in Private Eye defending you. I told them I thought that you had been "captured" by VAG and have since written to say that you are OK again. I also do work for a first rate independent garage here. They do a lot of EA189 EGR units. VAG won't know about those so the numbers they quoted you are unlikely to be valid. The parts maybe OEM or third party and come from a third party supplier.
AK, via email
The meeting with the VAG engineers and lawyers was in a Heathrow hotel 10 miles away. You will get the most about this on my website, particularly the Golf VI carbycar entry. The Alliance 1.2TCe/DIG-T was troublesome in some 2014/2015 Meganes, Qashqais and Jukes. Have not heard of any trouble with later engines.
Climate change
I just read that you advised fitting Michelin Cross Climate tyres to a 2008 Mercedes A Class. We did that three months ago and the ride and handling is transformed. I see more and more vehicles fitted with them; they're amazing.
DG, via email
Many thanks for your endorsement of the advice.
Spaced out
Fined £100 for parking outside white lines in a supermarket carpark. Your comments please
LB, via email
Legal penalty until someone takes their case to the Supreme Court and it rules in their favour so all lesser courts then have to follow.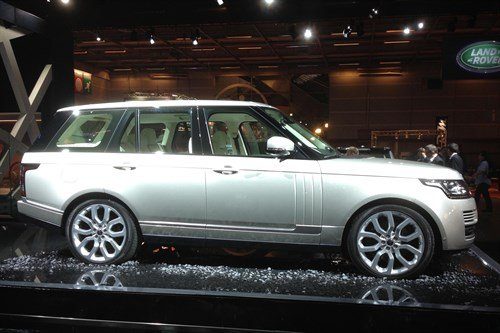 Range Rover Vague
I purchased a new 2017 facelift RR Vogue SE TDV6 late last year, which I took delivery of in December. Ours was one of the first off the production line and literally one of the worst decisions of my life (from a purchasing perspective). During our annual ski trip to the Alps in February of this year, on our way home through France, we stopped for fuel at a motorway services. Getting back in to the car to restart, there was nothing, nada, zilch. No ignition, no engine, nothing. After phoning LR assistance, they advised nothing apart from as it was on a French Autoroute, they were unable to assist in any way until I had the car recovered off the Autoroute (I understand French law and know that this is the case). When the French recovery services arrived, they were unable to load the car because the gear selector is electric and, as the car was effectively dead, was it not attainable, meaning the car was locked in four-wheel drive 'Park' unable to be moved. Eventually the recovery driver managed to hack in to the car through the transmission tunnel underneath the cup holders that somehow unlocked the issue with the car starting and functioning normally. I never heard anything further from LR UK to check if the problem was sorted. Then in May I was once again in France, this time in Bordeaux, where it was nice and warm and I required the use of the air conditioning, only to discover that the car did not have functioning air conditioning, only warm air. This is a problem when it is 27 degrees and you have four adults and a 20 month old baby in the car. On top of this, the infotainment system didn't work, nor did the reversing camera, parking sensors (which resulted in contact with a brick wall damaging the rear quarter bumper) or satnav operate correctly, the combination of which resulted in me cutting my holiday trip short and returning home to cooler climes and my other, correctly functioning vehicle (a Tesla). I contacted the supplying dealer who duly booked my car in for assessment. Two weeks later, after much frustration, arguing, complaints to LR UK and a general abominable level of customer service for someone who has just bought a £100k car, they returned my car to me saying that they had 're-gassed', updated the software on the infotainment system and valeted the car for me. Wonderful, we got 1.5 miles down the road from the dealer only to find out that all sound through the system (radio, TV, phone etc.) had now disappeared. We phoned them back and they said 'Oh this is a regular problem, we will book it in for a replacement system as this has happened on a number of other occasions'. Truly unbelievable don't you think? They offered us a Discovery Sport as a replacement vehicle, which, considering the farcical nature and series of events, we politely refused, requesting a replacement Vogue be found, which they refused and apparently closed the matter. After 3 weeks of hearing nothing from the supplying dealer or LR UK Customer Services, we contacted LR UK and requested a case escalation, and finally, after another 10 days, were delivered a LR UK Vogue SE and our car was collected by the supplier. That was on Monday 18th June. It is now Friday 30th June and we have had no contact whatsoever from the dealer, nor have LR UK, I spoke with the Assistant Manager of the dealer at 11.30 today, after having called no less than 5 times this week (with no call back whatsoever), only for him to inform me that actually they had no update, as nothing whatsoever had been done to the car apart from an assessment that the 'system required a software update.' So in two weeks, they have effectively done nothing, have no information as to what is wrong with the car, have replaced nothing, updated nothing, not fixed anything and expect me to be totally happy with that. In fact, when you consider the previous visit, that is now four weeks, having done absolutely nothing to fix my £100,000 car. Now, I am sure that you can appreciate, this is quite simply one of the finest examples of complete, total and utter gross incompetence not to mention incomprehensible disdain for customer service that I have ever had the misfortune of experiencing. What do you think?!
JC, via email
Solicitor's letter rejecting the car and demanding a full refund of the original purchase price with the threat of County Court action if the dealer fails to comply. (You may have to settle for a deduction for the use you actually made of the car.)
Click back to Honest John's Motoring Agonies 22-07-2017 Part 1
Comments
Author

Honest John
Latest