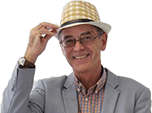 Honest John's Motoring Agony Column 03-06-2017 Part 1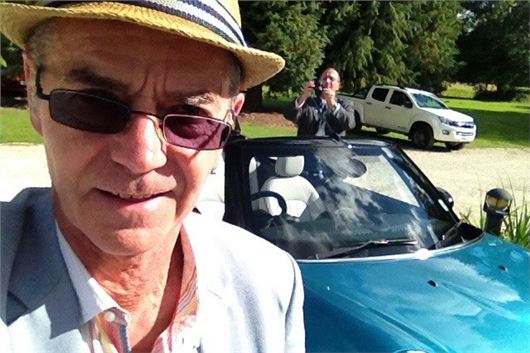 Published 02 June 2017
This week's motor notings involve fuel for thought, a jerky Juke, a hesitant BMW, dropped tops, delaying tactics and an unavailable Audi.
As usual, emails to Honest John should be addressed to: letters@honestjohn.co.uk  Please try to keep them as short as possible.
Estately honed 
I am sure you are getting this question regularly. I am looking to buy a Mercedes C-Class estate (new or nearly new). I would normally go for diesel, but should I now be going for petrol? Trouble is nearly new ones are just not available.

PC, via email
Choice of two diesel engines. A quite advanced 1.6 Renault engine shared with the Megane, Kadjar, Qashqai, X-Trail, Astra, Zafira and Insignia. Or Mercedes own old 2.1, now gradually being replaced by Mercedes own new 2.0 litre diesel. Because of the height of the 1.6 engine, a sound damper cannot be fitted over it in the C-Class so it is quite noisy. All the engines are EU6, so no worries about where you can drive the cars. But if you only go short distances you will eventually run into DPF problems. There is a general shortage of nearly new to 5 year old petrol-engined cars because demand over the past 5 years has been strongest for diesels. Now the situation is reversed, used prices of petrol-engined cars are rising and prices of diesels are falling.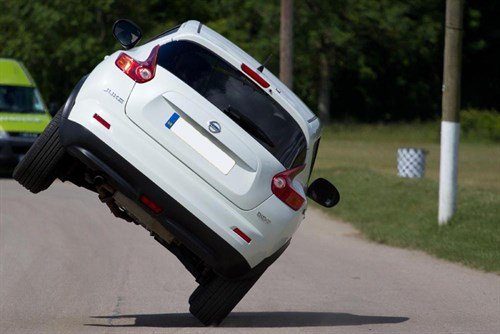 Bad juke
I purchased a Nissan Juke Automatic for my wife in October 2012. Since then the car has been fully serviced and clocked up 12,500 miles. Over the last few weeks my wife had suspected there may be a problem with the car as some strange noises were heard from the engine. Rather timely we received a communication from the Nissan dealership suggesting the car be brought in for a 'health check'. Following this we were advised that the car required a new automatic gearbox costing £5,000. Following our taking the issue up with Nissan Customer Services, to their credit they have now replaced the gearbox, free of charge. What would you suggest we do now as there is no warranty on the replacement part and the car might be worth maybe £7,000 currently? Another similar issue would render the car worthless whilst at the same time the car is otherwise in great condition. Should we cut or losses, sell and replace now or take the chance?
GT, Swindon
Sensible thinking. Get rid of it while the going is good and point out to any prospective purchaser (or webuyanycar or wewantanycar) that it has been fitted with a new CVT transmission.
In diesel exposure
My BMW 218i recently started shuddering and misfiring badly with a drivetrain warning to the dash. The diagnostic charger at my local BMW dealer found the fault to be due to diesel contaminating the fuel mixture. A full tank drain, flushing of fuel system and fuel replenishment cost £375. I have had the car from new and refuel it personally with regular Shell petrol at my local station so I know there has never been a misfuelling. I reported the matter to Shell Customer Services in Manchester who carried out an investigation with the Shell station based on details I supplied on fuelling dates, pump numbers, etc. The outcome was that no evidence of diesel contaminating the petrol could be found and no similar complaints had been received. Unfortunately, this is not covered by my car insurance. I am at a loss to understand how this happened and wonder if you are able to offer any advice please?
CB, via email
Do you have all your fuel receipts? (I keep all mine.) They should tell you if you accidentally put some diesel in your car.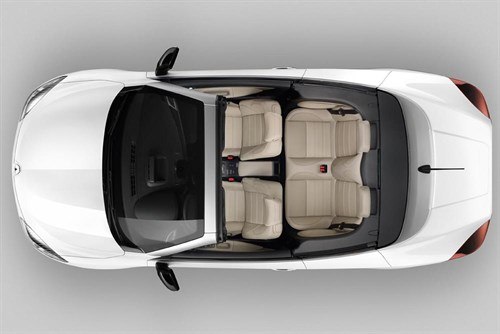 Car Meganics
We are contemplating trading in our 10-year old and very reliable Renault Megane diesel 1.5 cabriolet. We would like another cabriolet as we are travelling across Spain to France next month but we would appreciate your advice. We have a budget of about £8,000 and although we would love an automatic diesel Audi, Mercedes or BMW or something of that calibre, we are concerned that with all the anti diesel rhetoric we wouldn't be following government guidelines, and could be penalised in the near future. We are both retired and therefore the cost of long distance travel is important to us but we are unsure as to the most sensible way to proceed. Is petrol the answer? Also is there any particular cabriolet (and it really needs to have 2 small back seats) that you could recommend for economy, comfort and performance.
NC, via email
Yes. Diesel is a two-edged sword. Old ones without the latest emissions kit face being banned or penalised for entering cities. New ones to EU6 (which is out of your budget anyway) have complex emissions reduction systems that are expensive to maintain and have a limited life. So you need to go petrol. A newer Megane with a petrol engine or maybe a FIAT 500C TwinAir. You might have enough for a used Citroen C1 1.2 Airscape or a Renault Twingo Colour Run (both of which have full length soft sunroofs). Older choices include Golf convertible, Audi A3 convertible, BMW 1-Series convertible.
Knowing where to start 
I recently got my first car with auto stop/start and I am not sure how best to use it. It worries me that the car stops at the entry to a roundabout or road junction when I really need instant power to slip into any free space, okay the engine starts as soon as I take my foot off the brake pedal but inevitable there must be some delay before there is full power available. The car is a Skoda with the DSG box, I am used to driving DSG boxes and have got used to instant power - left foot on brake, right foot on accelerator so as soon as there is a space to enter a road or roundabout both feet move in unison and power is instant. I get the feeling that power is not so quickly available with stop/start - which I guess is inevitable as the starter has to start the car before power can be applied. So I have started switching the stop/start off when approaching road junctions or roundabouts. Is it just me or do other people do the same? Also does it not harm the engine to be constantly switched off and on - just doesn't seem right to someone with 50+ years of driving, or I might be being an old codger. And does it really save much fuel in normal day-to-day driving?

RT, via email
VAG cars have a separate delay on top of the stop start. The brake pedal switch can be slow to send its signal to the ECU that the brake has been released and stops the ECU applying power. Doesn't always happen. Haven't seen any stats of people being killed as a result. A good stop stat system only functions when the battery is healthy and when the engine/turbo are not too hot.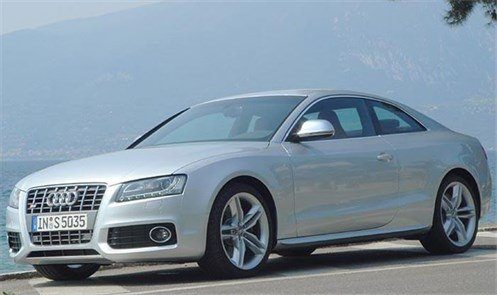 Pre-payment panned
On 15th April an Audi dealer agreed to sell me an Audi A5 Coupe in part-exchange for my Audi A4 for £30,000. I paid a deposit of £2,000 and signed their contract for me to collect the car on Thursday 27th April. Under the terms of the contract the balance of £28,000 had to be in their account 48 hours before collection. Therefore I transferred this amount to their account on Tuesday 25th April. On Thursday 27th I was told that I could not collect the car until Saturday 29th because the car was still with their dealer in York. This was not ideal because I do not live in the dealer's location. At 6 o'clock on Friday 28th I was contacted by the Audi dealer to be told that I could not collect the car the next day because it does not exist. The manager told me that the chassis number for that car is on a white diesel A5 Coupe. My requirements are for a petrol engine and not white or red. I am now in the unenviable position of no car and no money. They have assured me that £30,000 will be in my account on Wednesday 3rd May, which means that they will have had my money for over a week. I am very upset with what has happened. I have bought many cars in the past and never experienced anything like this. Surely the Audi dealer should have checked the car existed before they took my deposit. I would be interested to have your thoughts?
JH, via email
Strangely, you have the same name as the former MD of Audi GB. This Audi dealer has behaved disgracefully and if I were you I would demand of them the cost of hiring an Audi A5 for the week they have deprived you of any car at all. If they refuse, take the matter to Small Claims. If, contrary to what you wrote which was "I am now in the unenviable position of no car and no money" you still have your A4 then there's not really much you can do because the interest on £30,000 for a week is only buttons.
Grim discovery
My son has a Land Rover Discovery the diesel engine of which had a catastrophic failure whilst cruising on motorway and requires a new engine. This was a really worrying experience as all the family including children were onboard in the middle of the night. No real information forthcoming from Land Rover and car is only two and a half years old. Can you tell us of any history of failure with this vehicle range?
TE, via email
See: /carbycar/land-rover/discovery-4-2009/?section=good/ Another was reported at the beginning of this month, but it might be the same one.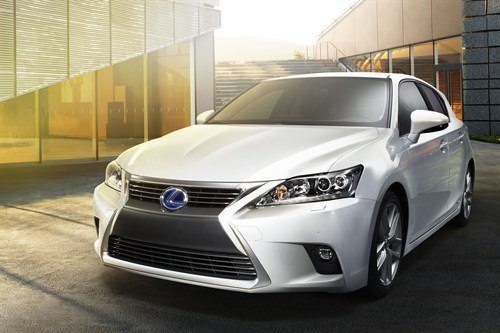 Fishing for a catch
A year ago I bought my first hybrid car: a Lexus CT200h automatic and have enjoyed the driving experience, not least the reduced petrol bills from the average consumption of 57mpg with largely local urban driving. The zero road tax is a significant factor too, although there are reports from time to time that this may not last. There must be a downside from this excellent situation, so I write to tap into your knowledge of the workings and ultimate reliability of a hybrid engine. My experience has been that on flat land once the engine has warmed up, the car will run almost entirely on its batteries at a steady maximum speed of 30mph - presumably by design - and this prompts me to ask how the batteries can maintain their effectiveness over a long journey with apparently so little input by way of charging. For instance, as an extreme example, on a long journey in the slow lane of a motorway at a speed limit of 30mph, once the engine had warmed up, the petrol engine would have very little to do, and I am interested in how long the batteries could cope with all the work to do and little help by way of extra charging. Presumably in this situation, the car would have to rely finally on the petrol engine. One wonders too how durable the batteries would be in such a situation, and what would be the cost of their replacement should this become necessary. I am sure that I am not the only hybrid driver who would benefit from anything you can explain.
WH, Cheadle Hulme 
The battery is charged from retardation as well as from the engine. You can see this on the diagram in the dashboard display. Toyota is getting reports of Previas (with the same drivetrain) knocking up 400,000 - 500,000 miles used as taxis with very little extra work. (That's why you see so many Prius and Auris STs used as taxis.) They have a simple, low stress drivetrain, fewer moving parts than a conventional drivetrain, epicyclic gears. The one thing that can eventually fail is the waterpump, and it's buried so deep in the timing chain case that it's expensive to replace.
Preselection process
I am looking at a new Skoda Octavia 1.4 TSI 150 SEL. There is a DSG auto 7-speed version that would suit me in my old age. Have you heard of any problems with this particular transmission?
PR, Eastbourne
Good car. But the 7-speed dry clutch DSG has had massive problems and, though I'm now getting fewer complaints, I still don't recommend it. Give me a proper 6-speed torque converter auto any day. All the latest Octavias tested here: /road-tests/skoda/skoda-octavia-2017-range-road-test/ The SEAT Leon is the same thing, but better looking and a bit more expensive: /road-tests/seat/seat-leon-14-ecotsi-150-2017-road-test/ and /road-tests/seat/seat-leon-20tdi-150-st-2017-road-test/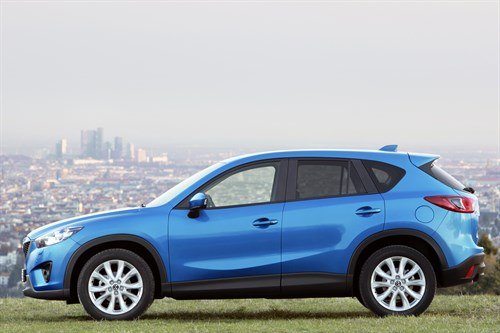 Horses power
I am looking to purchase a car for my job as an equine vet. I am likely to do 40,000miles a year so it needs to be reliable and relatively nice to drive. Economical, large boot and 4x4 would also be boxes to tick! Budget around £15k, no preference on automatic v/s manual. Wondered if a hybrid such as a Mitsubishi Outlander would be worth considering? Any and all advice would be hugely appreciated. Previously I drove a brand new X-Trail owned by former employer, which was very nice, but a bit out of my budget.
CH, Gillingham, Kent
I don't think you'll get an Outlander PHEV for £15k: /used-prices/Mitsubishi/Outlander/?q=PHEV/ And anyway its benefit depends on it being plugged in that doesn't suit sudden call-outs. A 60mpg Honda HR-V is out of the picture on money grounds too: /used-prices/Honda/HR-V/?q=i-DTEC/ Qashqais are not very reliable. A Mazda CX-5 2.2 Skyactiv diesel is a possibility: /used-prices/Mazda/CX-5/?q=2.2/ A slightly older Honda CR-V 2.2iDTEC is also within the picture: /used-prices/Honda/CR-V/?q=2.2+i-DTEC+Manual/
Re-membership fees
Congratulations on your excellent site and please keep up the great work. I thought I would write in the hope that you might highlight the pitfalls of allowing certain types of policies to auto renew. Today I received my annual auto renewal for my RAC breakdown cover. Upon opening it I was shocked to see my basic cover's premium was quoted at £72.99, £15 of which was for admin and arrangement fee. On checking RAC's website I noted that the cost of the same basic cover on there is £34.99, which is less than half the price of my auto renewal quote. I admit this is a discounted price, but the normal price for this cover is only £39.99, still a big difference to my quote of £72.99. After a lengthy wait calling RAC members service team I was told that this £72.99 quote was indeed correct and it's high because it's generated by computer. So that's where the £15 admin fee goes I guess, computers obviously don't work for nothing, but members services still failed to explain why I, as a loyal customer was expected to pay  £23 more than anyone else. It's not like I've repeated called them out for breakdowns, I think I've had on call in 10 years for some keys locked in a car. I presume you would know of these auto renewal ploys, but I feel like they have abused my trust as a member of 13 years and would like to warn others of these practices. Perhaps you can recommend to your readers they too check their auto renewals from the RAC, As an avid reader of yours I don't normally see letters to you on this subject. Needless to say, I cannot do business with a company with such dubious practices that financially abuse loyal customers and cancelled my renewal.
IB, via email
This is entirely normal from any outfit funded by private equity investors, and has been for as long as 20 years. You live in a country run by crooks and nowhere more so than in financial services and insurance. As long as you challenge the rip-off they will normally relent rather than lose a customer entirely. They operate on the basis that 30% - 50% of customers, especially the elderly, will simply let it go. The UK economy is dysfunctional. The entire basis of the wealth in the UK is ridiculously high property prices. The country doesn't earn its keep. It simply jacks up the price of property and borrows on that basis.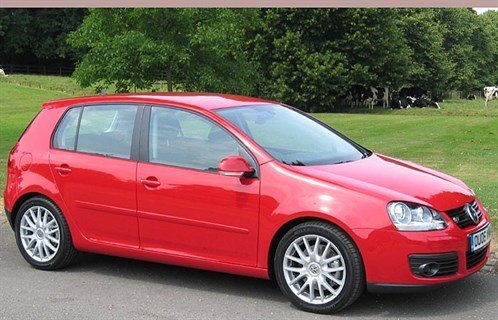 Golf handicaps
The article by Ed Wiseman in Saturday's Motor section about the rise and rise of the Golf GTI made for very satisfying reading. I am not a GTI owner, but do possess what I consider to be, overall, one of the best Golfs ever produced. I am referring to a Mk5 GT TSI (170PS). Mine is a 2006/56 with just 52,000 on the clock. I am over 80 and see no good reason to want to change it. I love it. The 1.4 TSI engine is a technological masterpiece incorporating both supercharging and turbocharging to ensure the best performance whether at low or high revs. The old cliché that this is a small capacity engine that drinks like one but drives like a bigger unit is bang on the money. VW's TSI technology led to it being awarded International Engine of the year in 2006/07. VW stopped producing the 170 version some time in late 2006/early 2007 and the rumour circulating was that this particular model was impacting on sales of the GTI, you will know if this storyline had any substance. I don't know what the insurance would be for a Mk5 GTI but my fully comprehensive premium of £397 for a minimally lower BHP is very acceptable.
RP, via email
A word of warning. You seem to have a good one. But the history of this engine in Golfs, Fabias, Polos, Ibizas and Alhambras has been catastrophic and VAG has had to buy some cars back as a result. That is why it was dropped in favour of the 1.4TSI 150 COD and the 1.8TSI 180, according to application. See the relevant entries in /carbycar, such as this one: /carbycar/skoda/fabia-vrs-2010/?section=good/ Complaints quite high about the Golf Mk V too: /carbycar/volkswagen/golf-v-2004/
Osmosis
I have owned a 1979 Scimitar GTE SE6a for four years. Having serviced the top ends and cooling system on the Ford Dagenham 3 litre V6 and had the gearbox and overdrive rebuilt, together with the purchase cost, it owes me about £3,500. She's a pleasure to drive and is a true Grand Tourer. Cruising at 70mph it purrs at 2400rpm giving 30mpg. What lets her down are micro blisters in the paintwork on the glassfibre body. The chassis is sound. A paint shop has quoted £4,000 to strip, prime, re-glass and repaint her. Would you consider this money well spent? I just love driving it but not looking for rosettes. Why are GTEs such a poor relation to other sports cars of this era when it is so much car, and should have a "Royal Warrant"? I would appreciate your view.
NS, Emsworth, Hants
It's cooler to run a tatty looking classic that's in perfect mechanical condition than to drive a super shiny one, and always be worried about getting it scratched. I'd put off a paint job for another 10 years.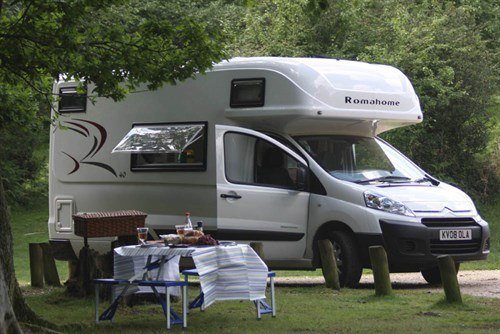 Clean easy
We are considering the purchase of a small motorhome based on the Citroen Despatch, FIAT Ducato model. Would a recent (2015 on) version of this range be significantly cleaner than an older one, and is access to cities likely to be compromised in the future with impending low emission zones? I may be wrong, but I cannot remember seeing petrol powered versions of these. Are they available? The Citroen website lists only diesels. I realise that petrol engines in these probably wouldn't offer the torque required.
TE, via email
EU6 applied from September 2016 and many vehicles qualified well in advance of that. So as long as the engine is EU6, then it should be okay.
Crunchy on the outside
If you take a test drive in a new model at a car showroom and you should be unfortunate enough to scratch the demonstration vehicle while in the driving seat you will be charged by them. I took a test drive in a newish plug-in Toyota hybrid at my local Toyota showroom and regrettably scratched an alloy wheel on the kerbside whilst taking a sharp left hand turn and was charged £50 for the refurbishment of this damage. I mistakenly assumed that all demonstration cars would be fully insured for such an eventuality.
IB, via email
Fair warning but should not be necessary. If you damage someone's property you should be prepared to pay for the damage to be rectified. A garage will be insured, but it would never put in a claim for anything as trifling as £50 because making claims puts up premiums by thousands. Think of it the same as a rental car. If you damage one of them you have to pay for the damage, unless you take out a damage waiver at enormous cost.
Off his trolley
I currently keep a KIA Picanto 1.0 litre in France. It has only been used as a shopping trolley for the last 8 years from new (20,000 km). It's been very reliable and has worked out cheaper than hiring each time we go. I also tow a small trailer for garden rubbish. We are starting to make longer trips, so we need something a little larger and I would also prefer something with a larger towing weight. Do I go for a second-hand 1.5 litre KIA or a new Dacia? The second-hand price of cars in France is high compared to the UK. I will probably get a better deal with KIA and a longer guarantee. Economy and all the bells and whistles of KIA are not important to me.

DH, Rainford
Nothing much wrong with Dacias if you don't want to pay for unnecessary luxuries. You can always buy an extended warranty with them. Remember on the cheapest versions you don't get a standard spare wheel or a radio or electric windows. That's back to basics. There is a simple 1.0 3-cylinder chain cam engine (that came from the Smart). /road-tests/dacia/dacia-logan-mcv-2017-road-test/ No ball of fire, but you're not after a ball of fire are you?
Non starter
I have a problem. I assembled a car that overheated due to a radiator problem. I shaved the cylinder head all I could. The car usually starts normally, but sometimes I have to pour a little bit of petrol into the intake and then it starts. What could be the problem? This car has Automatic Transmission.
SN, via email
That now reads like a fuel pump problem. Probably the low-pressure lifter pump inside the fuel tank. Check its earth. Also check the relay to the fuel tank lifter pump and its earth.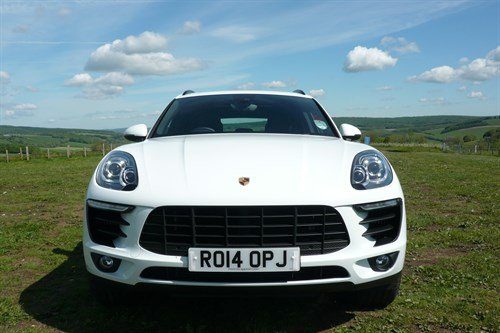 Dirty thoughts
I recently sold a Lexus 400h hybrid and am looking for a replacement. My shortlist is a nearly new Lexus NX300h, RX450h, Audi Q5 or 3-year old Porsche Macan 3-litre diesel. You responded to a query where someone had written off a diesel Macan and you suggested they should look into a petrol Macan replacement rather than a diesel. Is that due to personal environmental opinion or financial if the depreciation on a diesel is likely to be excessive in the near future?  
GF, via email
After being the one to get when the Macan was launched, interest in Macan diesels has cooled and demand is now for the petrol models. All part of the general demise of diesels. Of course it means that anyone who paid a premium to get a Macan diesel is taking quite a deep bath.
Click to Honest John's Motoring Agony Column Part 2
Comments
Author

Honest John
Latest