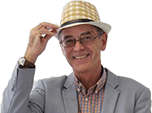 Honest John's Motoring Agony Column 25-02-2017 Part 2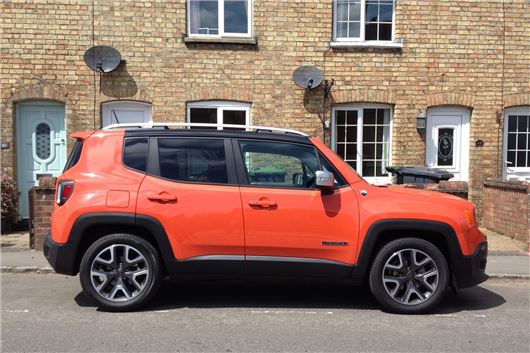 Published 24 February 2017
Click back to Honest John's Motoring Agony Column 25-02-2017 Part 1
Dancing Jeep to cheap
I would be glad of your opinion of the new Jeep Renegade, please? I am thinking of the petrol version. I would be trading in my 3-year old LandRover Freelander as it can no longer be exchanged like-for-like.
JH, via email
Cute, and I like those back lights. But the Renegade is best as an all-out 4WD 2.0 diesel. It's not great with 2WD and a 1.6 engine. Better choices same size with petrol engines are the Suzuki Vitara S 1.4T Boosterjet 4WD or the Peugeot 2008 1.2 Puretech 130 6-speed with Grip Control, or the bargain Dacia Duster 1.2TCe 125 4WD.
Iced screen
I purchased an approved used MINI, almost new with 7,000 miles in December. It was transported from Tonbridge to Scotland. It arrived with a chipped windscreen, chips just above eye level on the driver's side and another on the passenger's side. The dealer suggested that I claim on my insurance and that they would pay the excess. Or a fill-in repair. A fill-in repair will not make the screen as new. They refuse to replace the windscreen. I have been pretty poorly treated. The first reason for not tending to it was because they shipped it up at their cost. (That was part of their agreement.) Also it was meant to be with me before Christmas and they said that the only way to get it to me was drive it up. (This would have added to the mileage so I declined and waited until the following week). I had already made insurance transfer arrangements, so I was without a car for the duration. I love the car, but I am still driving with a chipped windscreen waiting for responses. I have taken it to MINI Customers services and they seem to fob me off as well. The MINI dealer near me has looked at the screen and thinks it should be replaced and will go ahead and do it but is waiting for confirmation from Tonbridge. I am very tempted to withhold the deposit from my credit card. It was a cash sale. Can you please advise me?

SF, via email
Quite simply, whatever he says, the dealer is liable to replace the screen and if he refuses you can have it replaced and use Small Claims to sue him for the cost.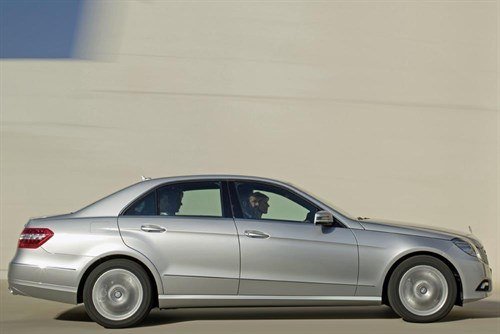 No guarantee
I'm buying a used 2010 Mercedes E250 petrol model with 70k miles. The dealer is based in Kings Lynn, 120 miles from my home. He offers a 6-month warranty, extendable to 2 years. The dealer advises that this Warranty is valid to be used with any local garage that is VAT Registered. The dealers summary of the benefits of this Warranty, as shown on the Internet, is comforting. The Warranty is an insurance policy and is from a company called 'AutoProtect'. The cover provided by the wording of the warranty is wrapped in 'legalese', which seems to have several 'get-out' clauses, but appears to say that if the car is well maintained and serviced then I am covered by the warranty. It also cautions that no matter what the dealer who sold the policy says, the terms of the warranty apply. I am concerned that the cover may not be as full in practice as it appears. I need peace of mind on this matter. I understand that under the 'Consumer Protection Act', if I am not satisfied with the car, I am entitled to return the car within 30 days of purchase and get a full refund. Is that correct?
AA, Wakefield 
The dealer is liable for any fault that could have been present or developing on the date of sale for 6 months from the date of sale anyway. I think you'll be better off covering it with a self-insured warranty by WarrantyWise (with whom we have no connection) or with MotorEasy (with whom we do have a connection), but no warranty will cover you fully for the first 3 months anyway because the fault could have pre-existed the warranty. I'd get quotes from WarrantyWise and MotorEasy and deduct the cost from the price of the car. Yes, in theory, the Consumer Rights Act of November 2015 allows you to reject the car for a significant fault within 30 days, but has yet to be properly tested in court. I have not yet heard of any cases going beyond the County Court so there is no High Court or Supreme Court precedent. Your rights are here: /faq/consumer-rights/
Dank outsider
For many years I have declared to my Insurers that my car is kept in a garage at night when not in use. However, a short while ago, out of sheer curiosity, I contacted the Insurers to clarify cover if not put in garage, quoting examples of car soaking wet, something being done in garage, driveway repair, etc. and was told the car would not be covered for anything: Vandalism Theft Damage etc. They then made me pay £28 to amend my policy. I stupidly thought I was helping them by being a reduced risk. I just wanted to warn other readers.
RP, Cornwall
Risk is risk. Leaving it out increases the risk.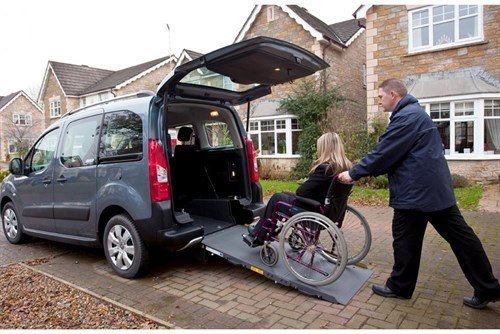 Drive-in car
I have elderly friends who are desperately seeking a second-hand car that will take a ramp and a Motability electric scooter that will afford easy access for loading and unloading. It needs to be an automatic car, as compact as possible and easy enough to be managed by a frail woman. I look forward to hearing from you with advice that will help them to know where to start looking in the NE Cheshire/South Manchester area.
MG, Wilmslow
Needs to be something with a low rear sill such as a Ford Tourneo Connect, VW Caddy Maxi, FIAT Doblo, Mercedes Citan, Renault Kangoo, Citroen Berlingo Multispace, Peugeot Partner Teepee. Links to mobility aids here: /useful-websites/specialists/ BCA holds auctions of ex Motability vehicles that often include Wheelchair Accessible Vehicles: http://www.british-car-auctions.co.uk/buy/Useful-information/Types-of-auction/Motability/ (I put MG in touch with another reader who was seeking to sell a Renault Kangoo Combi with a suitable hoist at the back.)
Running on empty
We recently bought a Mercedes A180 Sport, which is fitted with runflat tyres. We have no spare tyre in the boot, and no puncture repair kit has been provided. Our supplier says we do not need a repair kit. If we have a flat tyre, the Mercedes agent says that with runflats we should be able to reach the nearest garage for a repair. However, we live in the country and much of our motoring takes place miles from the nearest garage, so this is a worrying situation for us. We have purchased a kit of our own but in these circumstances we feel that Mercedes should have provided us with one. What is your view on this matter?
CH, via email
Runflats are only guaranteed to run for 50 miles or so with no air in them. But I know people who have driven back to the UK from Spain with no air in a runflat. They are the best solution. Nothing to worry about. Particularly no reason to stop, which is how a surprisingly high percentage of road deaths occur.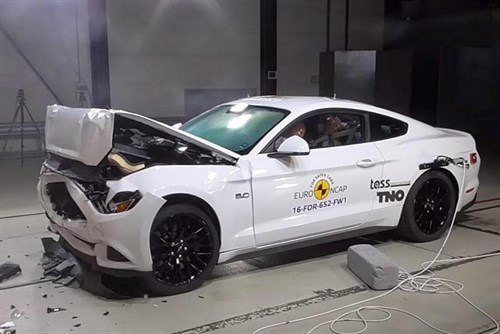 Price crash?
I have been thinking of getting a 2.3 auto Mustang convertible but having read recent poor safety ratings on your website and more recently in the national press feel this may not prove to be a prudent choice. However I do like the appearance of the Mustang and wonder in view of the poor safety ratings whether a considerable discount could be negotiated? I very much welcome your comments.  
PI, via email
I don't envisage Mustangs being discounted for this reason. If UK sales drop off then Ford GB simply won't bother to import them. Put it this way, the new Mustang has got to be safer than the previous Mustang, and ten times safer than a 1964 Mustang.
Discordant Jazz
My 2007 Honda Jazz 1.4iDSI CVT-7 has done 44,000 miles. It has started to misfire or jerk when accelerating and the local Honda dealer after examination stated that the ignition coils were corroded and needed replacing at a cost of £850, and if that did not cure the problem then the EGR valve needed replacing (presumably at additional cost) . That seems an awful lot of money to me. Is there a cheaper way to deal with the problem? 
GA, via email
The Jazz 1.4iDSI has a complicated engine with 8 spark plugs, four coil packs and yes, an EGR that could have become clogged up. The EGR alone could be £600. First thing to try is filling it up with decent fuel (Shell V-Power Nitro Plus). If the problem is fuel system related rather than ignition, that might cure it.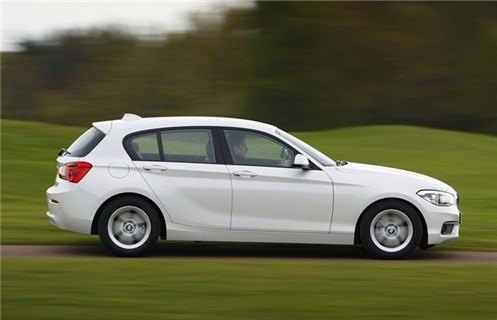 It's draining in my heart
I recently bought an F20 BMW 118iSE automatic, which, every time on starting, shows a message 'excessive battery discharge.' The battery was replaced, but the message continues to appear every time the car is started. The dealer says that the problem must be that I am not driving the car for a sufficient mileage (I just drive locally). I am naturally anxious that one morning the battery will be entirely flat and the car will not start. Is the garage correct in just putting the problem down to insufficient use.
BC, via email
BMW Efficient Dynamics that achieve better economy involve a regenerating alternator that charges on the engine over-run rather then as the engine is increasing revs. So if you don't drive the car far enough you need to get yourself a 'battery conditioning float charger' and hook the battery up to that from time to time.
Omissions defeat
In 2014 I purchased a Skoda Fabia from a small dealer in London. I am now trading this car in to a local Skoda dealer who has flagged up the fact that the car I am trading in has two Insurance category D notifications against it. This was never declared to me by the dealer I bought the car from. It means that the trade-in price has now been dropped to half what I would have got for the car without the category D notifications. The dealer also states that any dealer I took it to would find the same information. With hindsight, is there any way I could have made myself aware of this information before I bought the car? 
TT, via email
The dealer who sold you the car remains liable. The Consumer Protection from Unfair Trading Regulations May 2008 (CPRs) contains a general prohibition against unfair commercial practices and, in particular prohibitions against misleading actions, misleading omissions and aggressive commercial practices. The Regulations are enforceable through the civil and criminal courts.  More: /faq/consumer-rights/  But you could have checked up on the car using any of the regular history checks from Experian. MyCarCheck, HPI, etc.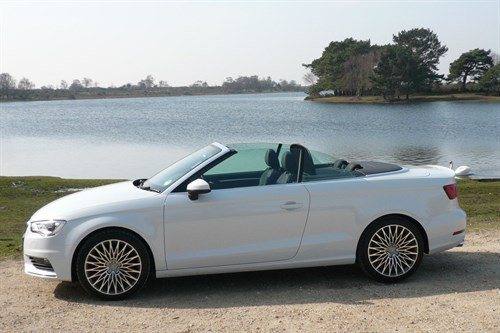 Undercharging
My Audi A3 S-line 1.4T cabriolet is almost 2 years old. A few weeks ago I took it back to the dealer after the engine warning light came on and there was a noticeable lack of power on acceleration. It turned out that the turbo had seized due to it not having been lubricated. Why? The lubricant hadn't been put into the turbo when it was built. Since the turbo has been replaced (under warranty) there has been a considerable improvement in performance. It had never performed as it does now and I feel that the problem with the turbo has been adversely affecting performance since I bought it from new in March 2015. My son also thinks that there is a considerable difference since the new turbo has been fitted compared to how it had driven before the turbo finally seized. I'm miffed but what to do? My instinct is to write to Audi but to what end? What do you think? I'd be very grateful of your advice.
CB, via email
You have not understood this correctly. Turbo bearings are continuously lubricated by oil flow from the engine. The only way they stop being lubricated is if the oil feed pipe to the turbo and oil return pipe from it become blocked with carbon due to switching the engine off when it is too hot, or due to some other blockage, or due to the pipes not being connected in the first place.
Great expectations
I have two cars: a 2002 Citroen C5 2.2HDI, which, on a 50-mile journey, does 40mpg. I also have a new Mercedes E220 diesel, which, on the same journey, returns 45mpg. (The Mercedes has done less than 1,000 miles.) However, the Mercedes manual says the car does urban 65.7, extra urban 78.5, combined 72.4 mpg. Given German cars are in trouble over claims is Mercedes also guilty of over claiming mpg for the new e class?

KB, via email
No. You have misinterpreted the NEDC comparative figures, which the manufacturer is obliged to supply you with. For the truth, go to: /realmpg/mercedes-benz/ If you check Real mpg you will see that manufacturer figures used to be a lot closer to reality before the EC started turning the CO2 screws and forcing manufacturers to come up with ever lower CO2, all of which eventually proved to be a bad joke.
Free air
I have recently changed my Citroen C5 for a new Citroen C4 as they no longer make the type of suspension I had on the C5. The C4 has a good engine and gearbox but the ride is very hard and the car is continually banging up and  down and swinging about. As we both have bad backs we find the ride unacceptable and it looks as though we will have to change the car. My local garage tells me all the new cars are the same and the problem is the roads. Do you know of a similar size car that gives a soft, smooth ride?
DS, via email
Oh, dear. I wish you'd asked me first. Citroen is developing new suspension with a unique new type of damper for the next C4 that should appear this year. The current C4 has no more than a twist beam rear suspension axle that is inferior to the Ford Focus, KIA cee'd, Hyundai i30, and higher spec versions of the VW Golf, SEAT Leon, Audi A3, etc. However, depending on the size of wheels and tyres fitted to your C4, you may find salvation by replacing the tyres with Michelin Cross Climates. Assuming your current tyres are 205/55 R16, replacing them with the same size Cross Climates and running the tyres at 30PSI cold temperatures will being a remarkable improvement to ride comfort, road noise and steering feel. Alternatively, completely free, assuming the tyres are 205/55 R16, reducing the cold pressures to 30PSI all round should bring an improvement.
Click back to Honest John's Motoring Agony Column 25-02-2017 Part 1 
Comments
Author

Honest John
Latest