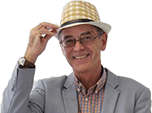 Honest John's Motoring Agony Column 25-02-2017 Part 1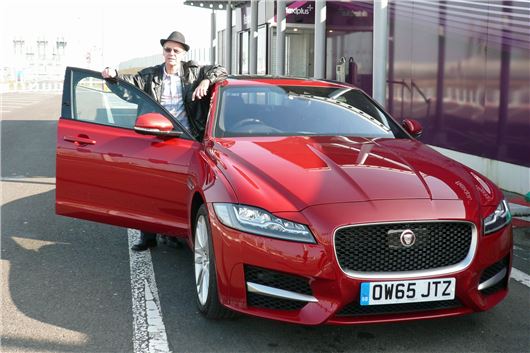 Published 24 February 2017
This week's motoring machinations covers oiling the cogs, struggle steering, drivestrain, cable cars, the return of the Yeti and enough to keep you out of the garage for the rest of the day.
As usual, emails to Honest John should be addressed to: letters@honestjohn.co.uk  Please try to keep them as short as possible.
Con-sealed
I recently purchased a 2006 Jaguar XK convertible with 95k miles. I believe Jaguar maintains that the gearbox is sealed for life, but I wonder if it is sensible to have the oil changed? My local dealer (not franchised) says he is able to do this. I plan to take the car to Europe in the summer?
RC, St Albans
With a 6-speed torque converter auto it's a good idea to refresh the fluid. But the only 2 ways way to do this are by dialysis: pumping the old fluid out and the fresh fluid in and this has to be done at precisely the right temperature and pressure. Or by dropping the sump of the autobox and draining the torque converter that way (very messy). Might be better to go to a member of http://www.fedauto.co.uk/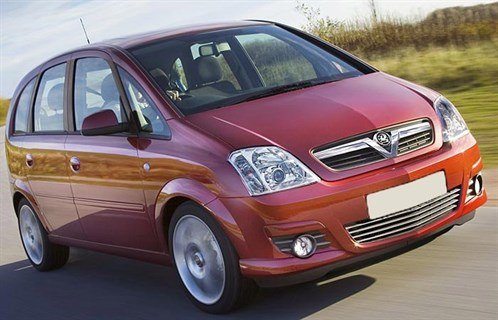 Sense of direction
I own a 2007 Vauxhall Meriva in which the power steering failed. I contacted the maker's Customer Service Department and they arranged for me to take the car to a dealer. After diagnostics it was agreed that, although the car had not been specifically recalled, the steering column was replaced free of charge. I consider this to be excellent service.
MS, New Romney, Kent
That's amazing, because for a 10-year old Meriva it doesn't usually happen.
Clonk in the night
My BMW X3 2.0 litre xDrive bought recently makes a clonking noise, which is also felt on reversing on full lock. The garage can find no fault or worn parts. Any ideas on cause?
BW, via email
Probably caused by a disparity in the type of tyres and/or the tread depth front to back. This upsets the xDrive centre differential. All tyres have to be as close as possible to the same.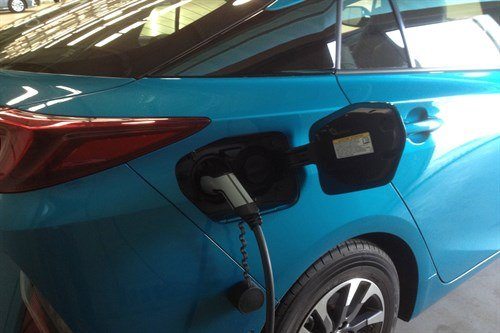 Socket and see
I am considering buying a hybrid car and I can get free electricity from BG on Saturdays. It seems Toyota doesn't have the facility to charge the battery but I wonder which hybrid cars do?
AM, Loughborough
Toyota has just introduced a plug-in version of the 4th generation Prius: /road-tests/toyota/toyota-prius-plug-in-2017-road-test/ Others include BMW i3 Range extender, Mitsubishi Outlander PHEV, Volvo XC90 T8, VW Golf GTE, VW Passat GTE, KIA Optima PHEV, Hyundai Ioniq PHEV.
Creature comforts 
How safe is it buying a new car through carwow or drivethedeal? If it is safe, which company would you recommend? Incidentally, how do they make their money on a purchase? When is the new Skoda Yeti model due? Can I expect a good deal for a current Yeti at the moment from carwow or a Skoda dealer as a new model is due?
RC, Urchfont, Wilts
Either is fine because though you buy through them you don't buy from them. You buy from the franchised dealer supplying the car. The reason why prices are lower is that carwow and drive the deal channel large numbers of orders through individual dealers allowing the dealers to get bulk discounts from the manufacturer. The downside is that the dealer the car comes from might be some distance from where you live, which poses problems if the car develops faults. Word on the new Yeti is that it will look like a cross between the Skoda Kodiak and the SEAT Ateca, which Skoda builds for SEAT in the Czech Republic.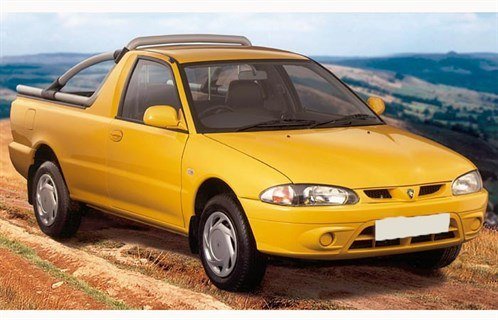 Pick me up
My faithful Proton Jumbuck pick-up, which I bought new, has finally made its last journey and that leaves me with the problem of what to replace it with. I have contemplated selling my car and buying a newish extended cab Isuzu, Toyota, etc., which would have a reasonable length load bed and be usable for social use, but I am not a fan of any pumped up on steroid vehicles. My ideal is a FIAT Strada or Dacia Logan pick-up, which are available in the rest of Europe in LHD. Would it be possible to get one of these and would there be significant problems in registering and insuring one.
NB, Wellingborough
I've often suggested the Strada or Logan pick-up for people in this dilemma. Of course the trucks would be LHD and there may not be any RHD headlights, etc., for them and that might be why I haven't heard of any being imported. You can't get a low rise RHD base model of one of the new pick-ups in Thailand, import it to the UK, because Thai pick-ups are Euro 4 emissions, not Euro 6.
Winding back the clock
Looking for some advice on a parking ticket issue. We parked in a private car park in Sheffield in October 2015. We paid for 4 hours and noted the exit time on the ticket, which was 4.34pm. (We still have the original ticket.) We left the car park at 4.11pm. We were surprised to receive a parking fine from ParkingEye a few days later. Only having looked into this further did we realise that the time on the parking ticket machine had not been changed to account for the clocks going back earlier that morning, so it transpires that we did overstay the time that we paid for by 42 minutes. We had 2 children with us on the morning and were in a rush and didn't realise that the time on the machine was incorrect. Clearly, the time on the cameras that check your car at the entrance and exit was correct. We feel that the car park company is at fault for not changing the clock on the machine. We appealed to both the car park company and POPLA, who rejected our claim. We have been sent numerous threatening letters asking for £160 and the threat of court action. We feel we are in the right and that the company is at fault, but we are wondering whether to fight this at court or pay up. Any advice you can offer would be appreciated.
MR, via email
You are in the right but a Small Claims judge might not see it that way and the law he has to apply in such cases is the Supreme Court ruling in Beavis v Parking Eye in November 2015: /faq/private-parking-penalties/ Forget any mention of the children. Your only basis of appeal is that the time on the ticket machine and on the ticket was and that misled you into believing you had more time than you did.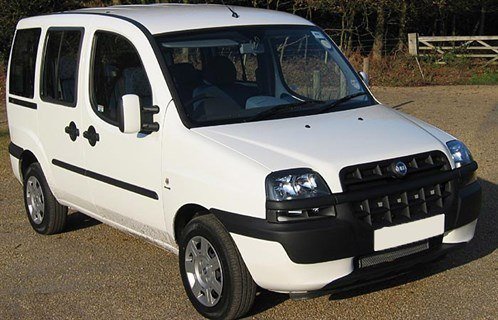 WAVs and girlfriends
After 40 years of company car motoring my imminent semi retirement means I lose my excellent Skoda Octavia 1.6 diesel. My wife is wheelchair bound and we own a FIAT Doblo 1.4. petrol WAV, which has been ultra-reliable for the 3 years we have had it (2010 registered and now with 27k miles). Most of the journeys we do in it are short and some only a mile or so, but some are longer and we do about 3k a year. I will need now to use our own vehicle for longer journeys on my own for work and pleasure, and don't feel the Doblo is up to the job. It is underpowered, noisy at speed, has poor handling with the wheelchair in at roundabouts, etc, and, worst of all, I find the brakes ineffective compared to the Skoda. I intend to up-grade to a newer WAV and anticipate the mileage will increase to between 7- 8k a year using one vehicle. I am looking at conversions on the VW Caddy, Peugeot Partner, Citroen Berlingo, FIAT Doblo and perhaps Ford Connect. You have often warned against buying used diesels due to the cost of replacing DPFs and belts etc. Are these failures related to age or mileage? The reason  I ask is that many of the used WAVs on the market may be 3 years old (from Motability contracts) but they often have low mileages. Given that I assume you will say avoid them anyway, that rules out the VW, as it only has diesel engines, so do you have any suggestions on the best of the others I mentioned? Lastly, any specific information you have on the WAV versions above would be very welcome, as I want to get this purchase right as a long-term one.
LK, via email
Don't buy a used diesel WAV because it is highly likely to suffer from all the problems of diesels that have been subjected to low mileage use such as clogged EGRs and sooted up DPFs. The Connect was available with a 1.6 litre EcoBoost petrol engine and 6-speed torque converter automatic transmission. The latest Caddy is also available with petrol engines. And there is a new Berlingo on the way that should be available with Peugeot/Citroen's excellent 1.2 Puretech petrol engines.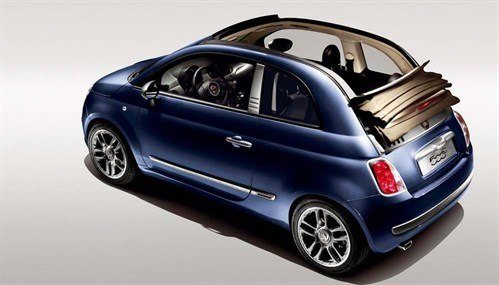 Mid wife crisis
My mum is looking to replace her 2012 Vauxhall Meriva with something a lot more fun. She bought the Meriva for purely practical reasons, and can now replace it with something indulgent. The car of her dreams is a drop top Mercedes and she loved a BMW Z4 she tried recently, but thought this was too low for her to get in and out of and she would prefer four seats. She will be looking to spend around £15,000.

SW, via email
FIAT 500C Twin-Air (but not the dreadful Dualogic auto); a used Citroen DS3 1.2 THP 130 Cabrio; I can't find a Smart ForFour convertible, but you can get a Renault Twingo with full-length canvas top. Smaller, a Citroen C1 1.2 Airscape or Peugeot 108 1.2 Airscape.
Ticked off
Your reader's item about a parking ticket, where 2 separate visits were recorded as one, is interesting. The same thing happened to me recently in a car park near Bristol, which I visited for less than half an hour on 2 occasions within 24 hours. The cameras clocked me leaving on the first visit as if I was entering and, as I entered on the second visit, thought I was leaving, concluding I had been there for 22 hours. I quoted the times of my shopping receipts to demonstrate that they'd got it wrong and cited 2 people who could vouch for the fact that my car had been elsewhere for most of the relevant time. I also suggested that they had obtained my details from DVLA without reasonable cause. The penalty was quickly cancelled. I think this is a widespread problem with parking companies that needs to be addressed. As you wrote, if people don't have proof, they will end up with little choice but to pay.
CA, via email

Well done. But all I can do is report these on a case by case basis and try to wake people up. I can't do any more than that. I tried 5 years ago before the Protection of Freedoms Act was passed but was comprehensively ignored by the public and by all of the papers.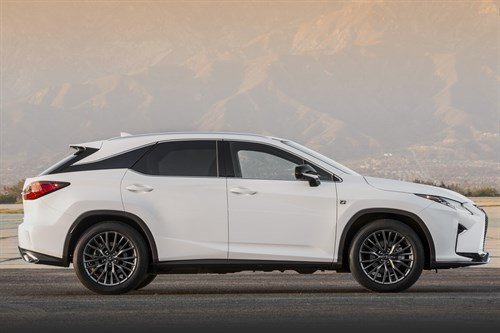 Drawing vroom
I have a 4-year old Hyundai ix35 2.0 diesel automatic, which I use to tow a caravan. Should I change it now for a petrol/hybrid vehicle in view of the coming emission restrictions on diesel vehicles? At present it has some value, whereas after the restrictions it will be valueless. It has done 40,000 miles.
DD, via email
There aren't many petrol hybrids that can tow significant weights. The 4WD RAV-4 hybrid and the Lexus NX hybrid can tow 1,650kg (but the 2WD can only tow 800kg). The Mitsubishi Outlander PHEV can tow 1,500kg. The Lexus RX450h can tow 2,000kg.
Footloose
Clearly, the pensioner driver of the 'runaway automatic' in this Daily Mail account didn't follow your advice of left foot braking, and killed a pedestrian. I am sure it was not a car failure. http://www.dailymail.co.uk/news/article-4181796/Pensioner-says-helpless-hit-pedestrian.html
GJ, Newbury
This was a jury trial and the pensioner had a very good defence that at the last minute brought in two people who swore on oath that the same thing had happened to them. This bamboozled the jury who believed the defence and found the woman not guilty. The facts were that she had driven her Nissan Qashqai to a parking space on the opposite side of the road, failed to stop and continued onto the footway where she struck the unfortunate pedestrian. Had she been taught to left-foot brake, this could never have happened because every automatic car can always be stopped from low speeds almost instantly by left-foot braking. 'Runaway automatics' is a myth successfully propagated by drivers seeking an excuse for the fact that they pressed the accelerator with their right foot instead of the brake.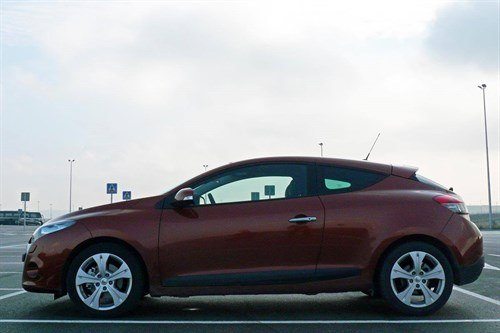 Fuelled….
I was wondering if you could help? On Saturday evening I accidentally put 8 litres of petrol into my Renault Megane 2.0DCi coupe. I was told if I brimmed the car with diesel it would be OK. I've topped it up since with more diesel. It's had roughly 60 litres of diesel in the tank. It has a stop start button and has struggled to start for the last couple of days but generally it's been fine to drive. In your experience would you suggest a drain?  
GR, via email
I've put more petrol than that in a 60-litre tank and got away with it. From now on you need to increase the lubricity of the diesel in your tank. Add a diesel fuel additive (check the bottle that it includes a lubricity enhancer) and run exclusively on Shell V-Power Nitro Plus (which has high lubricity). Never ever let the tank get lower than 1/4 full. What happens is that the petrol tends to float on top of the diesel until it gradually gets absorbed into the diesel. The fuel pick-up is at the bottom of the tank so, as long as you don't let the tank get low, petrol will not be getting through to the high pressure fuel pump and damaging it.
….and fuelled again
My daughter has just put £15 of petrol into her 2010 Toyota RAV-4 and drove it. What kind of damage will she have done and is it solvable please? It now will not start so I have told her to call the AA out. Any help much appreciated please?

MN, via email
Very sorry, but if she did not immediately fill the tank up with diesel, the lack of lubricity of the petrol has probably destroyed the high-pressure diesel injection pump and the injectors. You can usually get away with a concentration of 1 in 6 petrol to diesel as long as the tank is kept topped up with high lubricity diesel until the petrol that floats on top is dispersed. But if the tank was low on fuel and the petrol was pumped through to the high-pressure pump then serious damage is likely.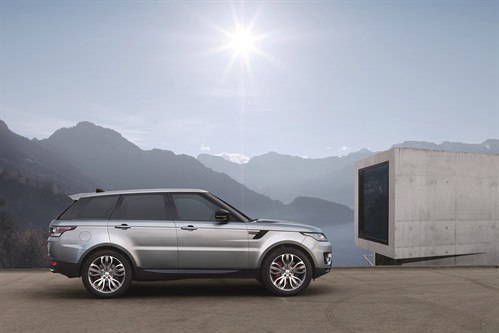 Riding on air
Are you able to say whether, when considering a Range Rover Sport SDV6, it is worth paying extra for the 'Dynamic' version? It seems the Dynamic has air suspension and the basic HSE coil springs.
BB, via email
Worth getting the air-ride, but, of course, suspension airbags have a limited life so be prepared for the maintenance cost of replacing them every few years.
DERVla kerbing
In view of the rapidly increasing momentum of the anti-diesel campaign, who is going to buy a new diesel car now? And surely there must be a dramatic fall in trade-in offers. So is there a future for diesel to petrol, or LPG, conversions, or will they still be financially unviable?
MC, Hurstpierpoint
Audi just introduced a brand new diesel variant of the TT. So diesels aren't dead yet. But I envisage a massive drop-off of residual values after 3 years. Not enough to make diesel to petrol conversions viable, though. And anyway they would have to go through such regulatory hurdles that alone would make them a non-starter. Diesel to CNG conversions for trucks are a different matter and can be worthwhile.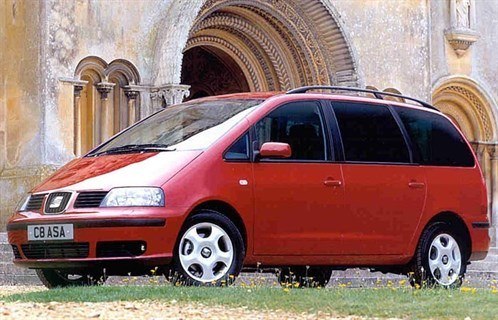 My cupping runneth over
I hope you can shed some light on an issue I have with my car that I believe is fairly common and confusing according to forums I have visited. My 2006 SEAT Alhambra wears the inside edges off the front tyres. I noticed this trait on the tyres when I bought the car. I changed the bushes in the front control arms and had the front wheels aligned. I also changed from the original 17-inch rims to Alhambra 16-inch rims with new Dunlop Response tyres in the appropriate size and load rating. However, my replacement tyres are wearing in a similar manner. My mileage is mixed and very gentle as I drive for economy achieving an overall fuel consumption of over 65mpg according to the computer. I believe there are no camber or caster adjustments on my car so a fully computerised alignment would be on little benefit. The MOT station say there is no noticeable play in the suspension or steering components. I run the tyres at the recommended pressure of 45 psi that seems high despite it being a relatively weighty car. Could the wear be an unavoidable trait of the car? I've done a little research and this type of wear was described as cupping. I also noticed that when looking at the contact patch from the front of the car it appeared the inside 10mm was not touching the concrete, i.e the edge that was 'cupped'. This worn edge feels slightly concave and is consistent over the full diameter of the tyre. The wear appears suddenly approx. 20mm from the inside edge rather than gradually across the whole width of the tyre as I might have expected if it was purely due to camber. (Out of interest I have just bought a 2003 BMW 530i touring and have noticed the front and rear tyres all have a similar problem although I suspect the tyres have been swapped around, so I am keen to get to the cause of this initially on the SEAT at least.) I would welcome any light you could shine on the cause of 'cupping' in my case.
PB, via email
Might be from straddling speed cushions. Might be from the ridiculously high pressures at which the tyres are being run. I'd have thought 35max, and I run everything at 30-31 cold pressures (which rise to 33-34 once heat gets into the tyres). If your tyres are 45 cold pressure they will be running at around 50 once heat gets into them.
Going spare
I do not wish to rely any longer on my space-saver as supplied with my 2015 Mitsubishi ASX. Neither do I wish to spend c £800 on an alloy wheel from Mitsubishi, who offer nothing else. I am prepared to accept the slight loss of space in the boot that having a full size spare would entail. Can you please give me a source of steel wheels for this car? It would only be used as a spare for limited times. Tyre size 215/60H17
IB, via email
I immediately found this: https://www.google.co.uk/webhp?sourceid=chrome-instant&ion=1&espv=2&ie=UTF-8#q=Spare+wheel+for+Mitsubishi+ASX/ £125 for a space saver; £159.50 - £179.50 for a full size steel spare and tyre.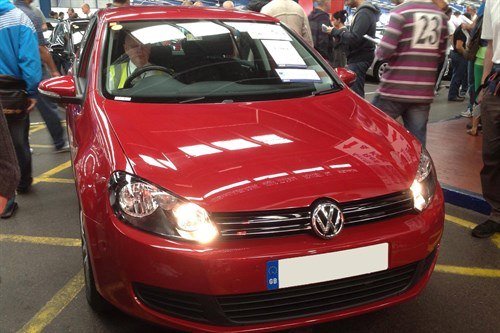 Of Noxious
I have a 2009/59 VW Golf 1.6TDI 105 S. I received notification via the Driver & Vehicle Standards Agency that "It's time for your vehicle to have its EA189 NOx emissions service action applied." The vehicle was booked in at the local VW dealer and the work done this Tuesday. Using the car on Wednesday it broke down 4 to 5 miles into the journey, with a failed injector and is now back with the dealer in Bury, North Manchester. The dealer maintains that the two events are unconnected, but it seems a strange coincidence and I would appreciate your expert opinion? The dealer has emailed Germany for 'goodwill', but I understand that the injectors are pretty expensive pieces of kit working out at £500. The car is used in the main for longer journeys, has received an annual service (initially with the dealer and then with a very competent local motor engineer) and has a comparatively low mileage. I imagine that feedback from other readers will indicate whether my suspicions about a link between the emissions update and an injector failure are valid. It may be that, as the update is voluntary, it may be better for owners to ignore the update advice. Perhaps the British Government should follow the actions of the US Government in dealing with rogue companies.
FA, via email
This is consistent with reports from other owners. Last year's EA189 recall of 2.0TDI Tiguans went particularly badly. The recall of EA189 1.6TDIs only started this year and already we are recording a lot of problems in Golfs and Leons. Yours will be added to the list by the time you read this: /carbycar/volkswagen/golf-vi-2009/?section=good/ Happily VAG has scheduled a meeting for me with engineers from Germany next week so all the ramifications can be explained and understood.
Home strewths
Several months ago, while I was out at work, a van reversed onto my driveway and collided with and damaged my house. The van drove off in a hurry but fortunately a passer-by saw what happened and noted the vehicle registration and left me a note. I reported the matter to the police, both I and the witness gave statements as it was classed as a road traffic collision that should have been reported by the driver to the police. After several months the police have told me they are unable to prosecute the driver of the vehicle as they believe he is a foreign worker who has left the country so they are unable to trace him. My plan is to get the keeper details off the police (they have said they will provide them) and take the keeper to small claims court to recover the cost of repair (hundreds rather than thousands) – does this make sense or would it have to be the driver I take to court – in which case am I wasting my time? My understanding is that the van was a business vehicle, the driver being an employee of the owner / keeper.
MA, via email
If the police won't supply you with keeper details you can get them from the DVLA because the damage to your house is grounds for this. See: https://www.gov.uk/request-information-from-dvla/ The employer of the worker is liable for any damage caused by the worker during his employment while carrying out the duties he was employed to do. You'll get him in the end, even if he ignores a CCJ and you have to use High Court enforcement officers to get the money.
Click to Honest John's Motoring Agony Column 25-02-2017 Part 2
Comments
Author

Honest John
Latest