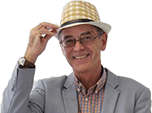 Honest John's Motoring Agony Column 11-02-2017 Part 1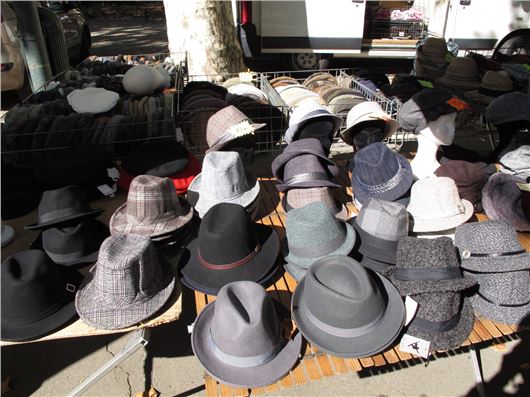 Published 10 February 2017
This week's motoring mishaps concern hospital waiting, raising one's profile, return journeys, feeling Blue, starship enterprises and a lot more automotive angst.
As usual, emails to Honest John should be addressed to: letters@honestjohn.co.uk  Please try to keep them as short as possible.
Inhospitable treatment
I parked my car in a hospital car park, while attending an appointment with my husband. When I tried to get a ticket the machine kept spitting my money out. There was a man waiting behind me and he tried, same thing happened and we thought the machine was faulty; also the barriers were in upright position. I then received parking fine, which I disputed for the reasons given. However my appeal has been turned down on the grounds that they said there was nothing wrong with machine. Is there anything that I can do?
EH, Hartlepool
Let your case go to Small Claims to which they will have to take it to get their money, then plead your case there. See: /faq/private-parking-penalties/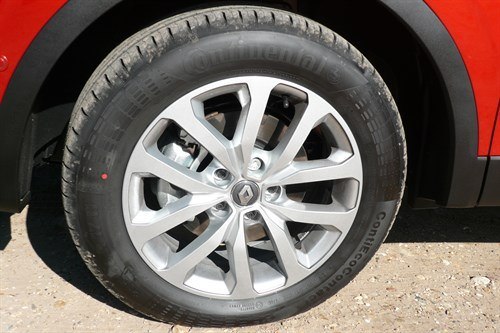 Absorbing topic
Given the state of British roads, with their pock marked, pot holed condition, which of the current crop of small SUV vehicles provides the best ride quality to deal with these conditions. A smooth ride and a quiet cabin are my priorities. Budget is £20k-£30k.
DC, via email
When I cadged my current long-term test Renault Kadjar 1.6dCI I specifically asked for 17-inch wheels with 215/60 R16 tyres rather than 19-inch wheels with 45 profile tyres. (They became a 'no cost option' on top Signature versions of the Kadjar.) And on the broken surfaces of Northumberland B roads they work brilliantly with the four-wheel drive system set to 'AWD' (which means you get four-wheel drive when the system thinks you need it). With four-wheel drive you also get fully independent suspension instead of a rear twist-beam and that in itself improves ride quality. So that's a recommendation based on 5,000 miles of actual use, some of it on very rough roads. (The driver's seat lumbar support is good, too.)
Non-stop action
On December 7 last year my elderly mother drove a friend into a car park in the centre of Melton Mowbray (which is notorious for its private parking enforcers ripping off the public), dropped off her friend and, without getting out of the car, left to continue her business elsewhere in the town. She has never parked there and, since new machines were introduced whereby one has to enter one's vehicle's registration number, is never likely to do so. Approximately an hour and a half later she returned to collect the friend, again without parking (although 5 minutes are allowed free of charge). A week later she was astounded to receive a penalty notice for allegedly failing to pay for an hour and a half's parking. The photos that accompanied the notice show my mother's car entering the car park on the first occasion and leaving after her second visit. By cynically disregarding the first exit and second entry, the criminals have concocted "evidence" of an alleged parking offence, even though my mother never actually parked. We have challenged the penalty notice but Smart Parking of Birmingham have simply ignored everything we wrote and have come back with threats of further 'action', which presumably means bailiffs.  Needless to say, they cannot come up with any proof of parking, such as a photo of my mother's unoccupied vehicle in a marked parking space. My mother has been deeply distressed by all this; I have contacted the local Police on the matter, which I consider extortion, but they are completely disinterested. What can we do to stop these wretched people from harassing my mother? Also, can we take any action against the DVLA for releasing her car's registration details to a bunch of scammers?
AR, Church Crookham, Hants
This is a very common ruse by parking enforcers. They seem to adopt a condition similar to parking meters that do not allow a return to the same area the same day. They have even penalised readers for returning to a supermarket later the same day to purchase fuel from the supermarket's on-site fuel outlet. All she can do is let the case go to Small Claims and challenger it there. What really needs to happen is for some brave soul to take such a case directly to the full County Court and then on to the High Court, but that would only happen if a County Court judge ruled that it needed to go to the High Court. We might then see it go all the way to the Supreme Court, but probably not because the parking enforcers are on much shakier ground here than they were when the Supreme Court made its ruling on the Beavis case in November 2015. Until this happens these enforcers will run roughshod over the public, legally enforcing their own rules simply to make money. More here: /faq/private-parking-penalties/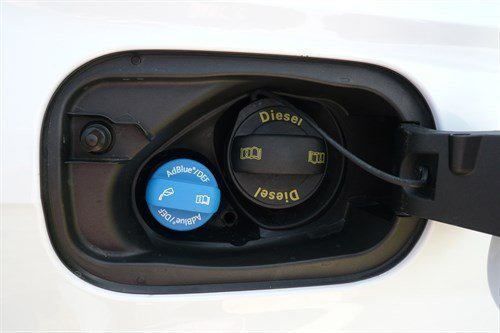 The chores of defeat
We have a VW Sharan 2.0TDI DSG with the EA189 engine that has an SCR system requiring AdBlue. I have been wondering for a long time just how VW were going to reduce nitrogen oxides with their electronics update. All the usual methods: retard injection, reduce turbocharger boost, increase exhaust recirculation would reduce power and increase fuel consumption. Now I think I know the answer. The car is going to use a lot more AdBlue, because I have been given six vouchers for free top-ups. I guess that VW originally optimised the engine for power, fuel economy and carbon dioxide, leaving the resulting high nitrogen oxide emissions to be dealt with by the catalytic convertor and AdBlue SCR system. However, they feared customer reaction to the frequency of AdBlue top-ups that would be required, so they only switched the system on during the test. In case you wonder, I worked in the diesel combustion and emissions research area at one time, but it was many years ago now.
DY, via email
You are correct about the NOx fix. That is pretty much what they are doing and it is ruining the performance of the cars. The reason all this came about is that the Jetta 1.6TDI was sold as a stripped down basic car for students in the USA. The price did not allow for an SCR system to be fitted to meet US NOx limits for diesels, so VW cheated with an electronic programme designed specifically to pass the tests. Bigger models could not be made to pass the test without SCR. A further problem with the EA189 Sharan is that the AdBlue heater seems to need replacing every 50,000 miles. The European 'fix' should involve fitting all of the affected cars, whether 1.6TDI or 2.0TDI, with an SCR system, but VW won't pay for that and this is why, as you say, "all the usual methods – retard injection, reduce turbocharger boost, increase exhaust recirculation – would reduce power and increase fuel consumption." They do.
Miled and better?
I'm interested in buying a used, high mileage but relatively new Mercedes E Class estate (e.g. 100k + miles, 2013 or later). Please could you suggest the best place to look for cars like this? I guess that fleet sales might be possible but are these cars usually sold through auction now?
ML, via email
Probably http://www.cargiant.co.uk because Mercedes dealers don't like to stock high milers and going to Cargiant saves time trawling auctions. You also get dealer liability for anything that might be wrong with the car for 6 months, so that's well worth paying Cargiant's margin for.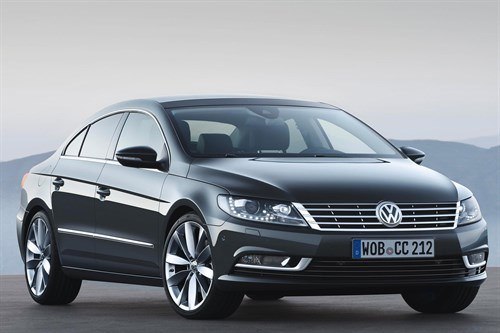 Missing inaction 
My VW CC was 3 years old on November 24th. The car was due to go in to my main dealer for a brake fluid change and a scheduled aircon service. The car has always been main dealer serviced and would have been in the workshop before the warranty expired. However, due to a sudden emergency visit to hospital, the car went in to the dealer a short time later on December 14th. I was advised that the air con compressor had a missing bolt and would fail in due course, leading to a replacement at a cost in excess of £800. Despite talking to a technician who explained that the bolt was part of the clutch mechanism for the air con, a reason for it being missing was not offered. The car has covered under 38,000 miles at this point and in my view this is a quality issue and if found when under warranty the whole cost and repair would be met by VW. I wrote to VW who have today offered me half the cost of the repair, which I feel is unreasonable and this component should last many years. In your opinion, is this a fair offer or is it worth fighting for a better offer? The dealer did not charge me for the brake fluid and air con service as a goodwill gesture to the value of £99 which I will deduct from the full compressor cost leaving me wanting £700 from VW. Your thoughts welcome as a regular reader, thanks.

AR, via email
If you took this to Small Claims the judge might rule that VW's offer of half of the cost of the a/c compressor was actually "reasonable" and you'd not only lose that but your costs. In this case, I'd take the offer.
Connective issue
Whilst I thought I roughly grasped the differences between AWD/4WD: 'Permanent' or 'On-Demand', I'm getting a little confused with terminologies and systems used by different manufacturers. My wife and I are looking at a few options of a main vehicle that will be suitable for local use, plus occasional trips to South West France and the occasional winter trip to Scotland - with space for the two of us plus plenty space for golf clubs and equipment, cases of wine, etc. We fancy the appeal of the stability offered by four driven wheels, especially for the winter trip to Scotland (plus winters locally, though on the north west coast of England, these are not harsh and we live in a flat locale.) We have owned different Mercedes for the last 16 years, (saloons and sports), so wonder about the GLC, but also consider the Audi Q5 (just revamped) and especially the Volvo XC60 (about to be revamped). The Volvo in particular for longevity, as we may intend to keep it some years. Maybe mistakenly, I had considered permanent four-wheel drive would be heavy on emissions (for VED) and tyre wear. But if I have understood correctly my reading, the Mercedes, Audi and Volvo are AWD simply varying the torque between the wheels according to need. I also seem to vaguely recall a VW of a few years ago, having something called 4-Motion, which I think was a 2-wheel drive until demand required more, then feeding power to the second set of wheels. Any recommendations/clarification of my understanding, please? (I am aware the VED system is due to change)

MP, via email
You've understood that correctly. The systems are usually either fully automatic and only employ drive to the normally non-driven axle when slippage is detected by the ABS wheel sensors. Some cars (such as my current Renault Kadjar AWD) are 2WD all the time unless you select AWD in which case you automatically get it when you need it, which includes on corners where the car might otherwise run wide under power. It also has a centre diff lock to ensure drive to both axles that should only be used at low speeds in very slippery conditions. Crucial with any AWD system that runs all the time is maintaining all the tyres with the same level of tread. Any significant disparity will be read as slippage and this will confuse the AWD system, increasing wear on it. And AWD centre clutches need fresh fluid and filter every 3-4 years. Everything on your list is £35k +, so you need to remember that any new car over £40k bought from April 2017 onwards will be subject to heavier first year CO2 based tax and from the 2nd year also a luxury tax of £310pa, bringing the total annual VED to £450. Lastly, RHD GLCs are having front wheel 'crabbing' problems which MB is so far refusing to fix and which is infuriating owners, some of whom have paid more than £60k for their cars.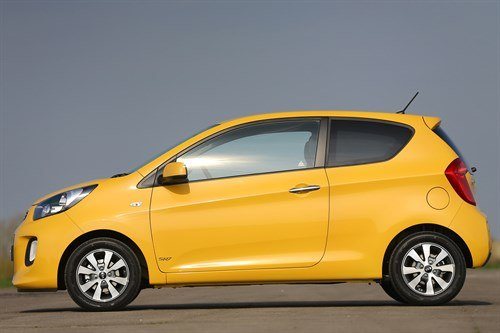 Up the creak
My new KIA Picanto Chilli automatic has a creaking problem, which I thought may be joints needing greasing. After taking to 2 KIA dealers I have been advised that this is a brake issue. After stripping down and re-fitting, the noise is still there on starting off and after braking plus grinding noise when brake pedal applies. This did not happen on the demo car I tried before buying however dealers advise that this is an issue with the system on this car and will always be there. I am not happy, feel I have been fobbed off and that this will also affect my re-sale value. What is you advice, as I think in this day and age that there should be no noises or creaking when starting off.
LW, via email
I think its something to do with the lever and cable parking brake. They often creak. Quite common generally, but there has been a problem with the rear brake callipers on Picantos and i10s and there was even a recall over this issue: 3-12-2012: R/2012/138 Kia Picanto Corrosion may affect handbrake performance. VIN KNABX312ACT024229 to KNABX311ACT169876 (As a result of water ingress and attendant corrosion in the rear calipers, the parking brake may not hold the vehicle on a hill when normal force has been applied to the parking brake lever.)
Inexcusable absence 
Late on 28th October I returned from a holiday in South Africa following a long journey involving 3 flights and 4 airports. As usual when I have been away there was a large amount of mail amongst which was a PCN from Civil Enforcement Ltd stating that on 21-09-16 I had been parked in a Car Park in Bury for 16 minutes longer than allowed. The small Car Park is adjacent to 3 or 4 shopping units and convenient for the Town Centre shops and thriving Market. It is free for up to two hours and after this time one is required to pay or leave. I park here at least once per week and this is the first time that this has happened. I did not realise that I had been there so long - although I may have been looking at furniture and beds on that day which takes time. The penalty for exceeding the time is £100 and was due in 28 days. A reduced amount could be paid within 14 days - i.e. by 28th. Unfortunately, the 14 days coincided with my holiday and had expired by the time I returned. I contacted the company on 30th October to explain this and have been in dispute with them since. I have responded to their communications. They issued a Final Reminder before legal action on 15-11-16 They have also sent seemingly standard letters dated 25-11-16 & 06-12-16 stating that in the event payment is not received they make further action including instructing a debt recovery company and/or solicitors to recover the monies due. They have now sent an unsigned Letter Before Action dated 09-01-17 threatening to issue proceedings unless they receive payment in full within 14 days. They have also escalated the sum owed to £140 and refer to a Supreme Court Judgement in the case of Parking Eye Limited v Beavis. I am a 70-year old OAP and this sum represents a week's Pension. They don't seem to care about this. I am worried sick and frightened that they might send Bailiffs. My son-in-law who is a DI in Greater Manchester Police believes that I have a strong case as I couldn't do anything about this whilst I was away and believes that I should let them take me to the Small Claims Court where I can put my case forward. I have already expressed willingness to pay the lower sum of £60. What should I do?
RH, Bury
They don't care. They have the law in their favour in the form of the Supreme Court judgement. You have to pay the £140. If your case went to court you would then be liable for your and their costs as well because the penalty is cut and dried and a Judge will not be sympathetic to someone who has enough money for a flight to and from South Africa but claims not to have enough to pay a legal penalty. I warned the public that this moneygrabbing was going to happen 5 years ago before the relevant legislation (Protection of Freedoms Act Clause 56) was passed by Parliament. I tried to get The Telegraph involved and when they showed no interest I also tried The Daily Mail. I knew it was gong to hurt people and I knew I would receive the complaints. But I was completely ignored. This is the consequence.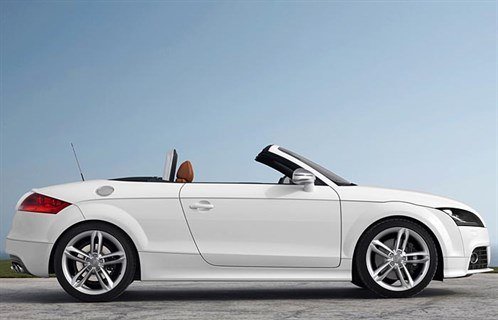 Return to spender
I have an Audi TTS, registered in January 2012; mileage 31,500; oil & filter changed annually; brake fluid and Haldex coupling oil at 18,500 miles/3 years; s-tronic gearbox oil & filter changed at 23,600 miles/4 years; brake fluid changed; toothed belt, water pump and tensioner changed at 31,500 miles/5 years. You will see that my car has been regularly serviced, by an Audi dealer. Recently when the toothed belt etc. were being changed the following points were raised: A 'pressure converter valve' on the turbo intake was broken and must be replaced – the garage quick to point out that it did not break it. So could I have been driving the car while this was broken and not known it? Would replacing the toothed belt etc have involved removing or dismantling the turbo? How would they have found it? Two further faults were logged for v181 Haldex pump and j500 power steering control unit. The garage said it would need to investigate these faults at £100 per hour for labour. The garage acknowledged that neither is obvious while driving the car. So should I pay to have either/both these faults investigated or take my chances and wait for them to show in driving? Sorry for the length of this but they are all connected.

CR, via email
Like you, I am suspicious that this Audi dealer is taking you for a ride. What he may not realise is that by making the maintenance of your car so expensive it is damaging Audi's reputation. Over 5 years and 31,500 miles your car has cost at least £1,700 in maintenance alone. Replacing the toothed belt, etc. would not have involved removing or dismantling the turbo. They have found this by electronic diagnosis. When they say "2 faults were logged for v181 Haldex pump and j500 power steering control unit." and that they "would need to investigate these faults at £100 per hour for labour," the garage means it has electronically diagnosed these faults already and is retrospectively attempting to charge you for this electronic diagnosis. You should get the car to an independent VAG specialist for a 2nd opinion to check the findings and possibly never ever darken the doors of this particular Audi dealership ever again.
Making it snappy
I would appreciate if you could assist me with some advice regarding issues I have with Eden Vauxhall in Oxford. My car broke down on 23rd Dec 2016. The RAC suspected a broken camshaft. Car towed to Eden Vauxhall from whom I bought it less than a year ago. The car has only done 30,000 miles. I contacted Vauxhall to ask for a goodwill gesture to assist with the cost of the repair (currently at £1,723) as the car is only 5 years old and such low mileage. I would not have expected this to happen and feel that it is likely a manufacture fault. Full service history. Vauxhall then refused to help saying the car was too old and according to its records the car's service history was not complete. I read on your forums that they have assisted people with cars that are five years old and with more mileage than my car has done so I do not understand the logic of them telling me the car is too old. Customer Care did not respond to my emails to take this matter further. I called them and was told someone dealing with my email and I have had no more communication from them until I emailed their head office and MD. That was over a week ago and I have still not had any further communication since a response to confirm someone would look into the matter. I feel they are over charging me on cost of repairs saying that it will take 4 hours to check if the camshaft is broken. I have been advised that this should only take 45 minutes. I really am getting to my wits end and trying all I can to take this matter further, which I am determined to do. And would really, appreciate some help with this.
HG, via email
There is a limited right to expect a high cost consumer durable such as a motorcar to last for 6 years without a major fault. This right is against the 'supplier' of the car, which is the dealer who sold it to you, not the manufacturer. But if the camshaft snapped within 12 months of buying the car, and if you did everything else correctly, I think you stand a good chance of a ruling in your favour in Small Claims. Not as strong as if it had failed within 6 months because now the burden is on you to prove that the car must have been developing the fault when you bought it. Once the dealer is made to realise you are serious, he might capitulate. Rather than send him the letter yourself it would probably be more effective to employ a solicitor to do it. See: /faq/consumer-rights/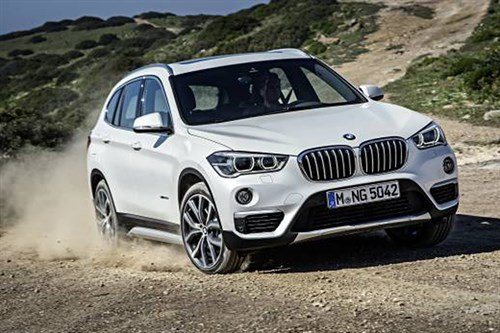 Sweet 17
I test-drove a petrol version of the BMW X1 that had 18-inch wheels with runflat tyres. I found the ride firm and a bit noisy. 17-inch wheels are available in Germany, but are currently not available in the UK on that model but the dealer suggested 18-inch wheels with standard tyres would be less firm and less noisy.  Your view would be appreciated.
RR, via email
That's weird, because 17-inch wheels and tyres are available for the X3. But the dealer's suggestion will not help much at all, so tell him you won't buy one unless he can fit it with 17-inch wheels and tyres (preferably Michelin Cross Climates) for the standard X1 price. These are the X1 wheel and tyre sizes: 225/50 R17; 225/45 R18. 225/45 R18 front + 255/40 R18 rear; 225/40 R19 front + 255/35 R19 rear.
Changing Ghias
I have a Ford Mondeo Mk III Ghia X 2.2TDCI that is now 10 years old and has done just over 79,000 miles. The car goes extremely well and has only had one expensive problem (with the exhaust gas recirculation valve). I would normally not consider replacing the car due to its minimal resale value but most years I drive to Italy and will be doing so again in September. Am I pushing my luck and statistically should I be due for major problems, e.g. with the dual mass flywheel?  If I do replace it, the replacement would probably be a one-year old petrol Focus that would be capable of towing my smallish caravan. When would be the best time to buy, either from a dealer or a "car supermarket"?
CS, via email
This is a famously reliable duplex chain cam engine, but also a notoriously 'dirty' one. You write that you tow, so that will inevitably shorten the life of the DMF and clutch, but, on the other hand, I have heard of these components lasting 200,000 miles on this model of car (several times). So, while it is still a chance, I'd chance it. But obviously give the car a proper service first, paying particular attention to the aux belt and the cooling system. (Hertz has been selling year old ex-rental Focus 1.0 EcoBoosts for £10,000, though probably best not to tow with one.)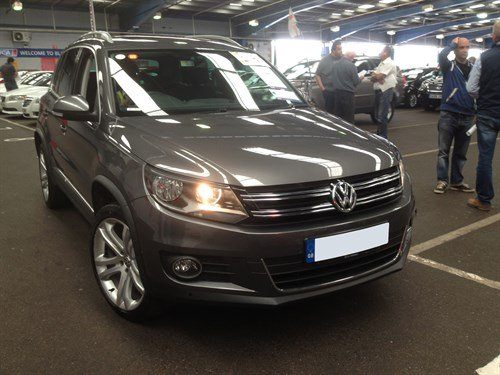 'Fixed' and Furious
Last September I asked you about the emissions fix for my Tiguan and you replied that it was causing so many problems that best not to have it done. It has just gone in for a minor repair and they have emission 'fixed' it without my permission. I am furious. They say it is irreversible and I wonder if you can tell me please if this is correct or can they reverse it?
AB, via email
This 3rd September news item resulted in a huge number of postings from disgruntled owners: /news/volkswagen-emissions-scandal/8-reports-of-volkswagen-tiguans-losing-power-after-ea189-emissions-fix/ More here: /carbycar/volkswagen/tiguan-2008/?section=good/ Your VW dealer has to follow the company line, but is still legally liable to you for ruining the performance of your car if this is indeed the case. Check the performance and fuel economy. The person to give you best advice about what can be done now is Ian Sandford at http://www.superchips.co.uk/ VW is unlikely to provide a new/old stock Tiguan ECU that has not been modified, but Superships might be able to untangle any mess the dealer has made of yours.
No membraner
Regarding the issue of water is getting into the rear of Honda Jazz models, I had an issue with my now departed 2009 Accord where water was getting onto the sills of three doors. When water was poured down the window you could see it coming out between door and door card. My Honda dealer wanted to replace door membranes for a ridiculous price so I went to an independent where an ex Honda master technician works. He said this was common with Jazz but in the Jazz the water gets into the car. He removed Accord door cards and found the membranes in the doors had locally creased and separated from the non-setting sealant fixing which allowed water through. The membranes were smoothed back into position and an additional layer of sealant that sets added underneath. However, for a rear door I had to return and a water test showed that water was actually getting through round two of the plastic card fittings so sealant was put round these and all water pooling on the sills ceased. Much cheaper than paying a franchised dealer several hundred pounds for new membranes and installing them. Cost about £100 all in.
TW, via email 
Many thanks. This was an extremely common problem with VAG cars a few years ago. I used to replace them with builder's blue DPC, cut to shape, that was much more robust. I kept a roll of it in the garage. But these days membranes have largely been replaced by two-part steel sheet doors where the inner panel on which the window workings are hung is glued directly to the outer part of the frame.
Click to Honest John's Motoring Agony Column 11-02-2017 Part 2
Comments
Author

Honest John
Latest