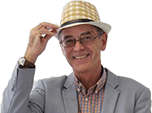 Honest John's Motoring Agony Column 27-01-2017 Part 1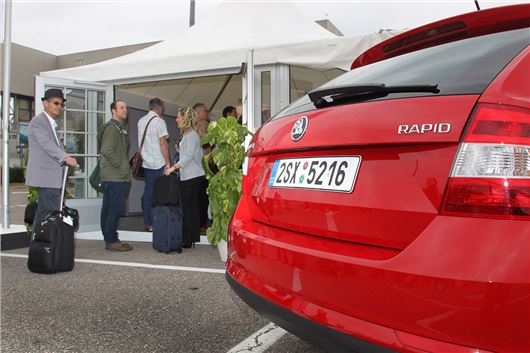 Published 27 January 2017
This week's motoring mishaps involve the space race, a fuelish mistake, de-feet vices, an imperfection, an exchange of views and much more to infuriate, incite and delight.
As usual, emails to Honest John should be addressed to: letters@honestjohn.co.uk  Please try to keep them as short as possible.
Community spirit
I came across a situation where my son who lives on a crowded back street, came home to find he couldn't park near his home, so he parked further up the street.  The neighbour who lived there couldn't park either, but instead of find a space further away, chose to park on my son's drive.  This is a shared drive and allows access to a number of other properties. The neighbour refused to move his car and to avoid conflict my son chose to involve the Police. The Police did eventually arrive and could do nothing to rectify the situation, referring to it as a "civil" matter. They did however ask my son if he could park on another street so the owner of the car blocking the drive could be coaxed into moving his vehicle. Although this wasn't a particularly acceptable solution, it was done and the "drive blocker" moved his car. My question is, to avoid this happening again, what should be done to provide some form of legal protection from this type of lawlessness? Thankfully a situation that could have become quite nasty was avoided on this occasion. 
MC, Barnsley, South Yorkshire
I'm in the same situation. Arrived back tonight to find all the communal spaces near to my rented house filled up, mostly with non resident's cars and also two scrap cars (one on a SORN; the other foreign registered). So I parked in a different communal space and expect to find a sodden notice 'don't park here' under my wiper blade tomorrow. (Happily I didn't, and moved the car today.)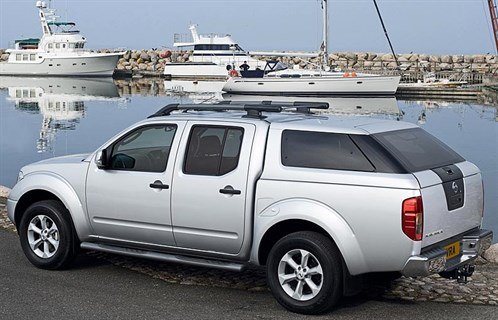 Double Jeopardy
My grandson has a Nissan Navara Double Cab Aventura 2,488cc. He had one of those moments when, on his way to work, he put in petrol instead of diesel. He had a company out to drain the system but since then he has difficulties when starting the vehicle from cold. Once warmed up it generally runs OK. What might the cause be and I would appreciate your advice regarding solving the problem.
JL, Hemel Hempstead
Depends on how much he put in and if he actually ran the truck with the petrol in the tank. Petrol lacks the lubricity of diesel so a high concentration of petrol in diesel could have damaged the diesel injection pump. But it might be no more than a small airleak into the fuel system left after the petrol was drained.
Feet and inching
You wrote, "An engine may surge at any time, either due to a fault, due the engine ECU protecting the catalytic converter from unburned fuel, or due to driver error or muscular spasm." Recently I mentioned I'd had a serious surge (informally at a social event) to a senior manager at a car manufacturing plant. His response was "That was a fault with the car. I drive an electric car." I went on to describe the tight manoeuvre, that extensive diagnostic tests and repetition of the tight manoeuvre had shown no fault with the car and that now I always slowed by using the brake, not by taking my foot off the accelerator. "Yes, always use the brake," was his reply. I have learned that today driving Instructors teach different driving skills from those earlier taught, presumably related to changes in gear synchronisation, etc. (I double de-clutched at one time.) There will be many drivers taught differently, who as I did, tend to slow or stop by reducing acceleration rather than applying the foot brake. It is possible that some other surge accidents are caused by this driving style leading to the serious accidents, deaths and injuries described. A simple instruction, in Car Owner's Manuals, to always apply the footbrake to slow the car and to bring it to a stop under the section on Automatic Gears might save many lives and reduce Insurance Claims. It could also appear in The Police Driver's Handbook, and Roadcraft, The Official DVSA Guide to Driving If this is a sensible suggestion it might be something you could use your influence to suggest or pursue with the appropriate authorities.
DB, Durham
You are absolutely right. Years ago the son of a retired driving instructor send me a sad letter describing how his father had killed himself driving a Mini automatic in the same one footed manner he had been teaching his pupils. Right through the 1990s I used to argue the case for left foot braking with the Institute of Advanced Motorists who profoundly disagreed with me because it did not fit with the Hendon police 'Roadcraft' manual dogma. Happily, IAM RoadSmart is now coming round to the common sense point of view. But driving test examiners are still failing automatic drivers for left foot braking. Saving lives is a very uphill struggle.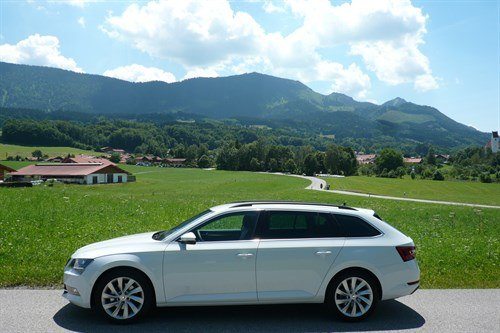 Superb, apart from one thing…
I have a Skoda Superb 2.0TDI CR 140 Elegance DSG estate. In 3 years, I have done 34,000 miles. I'm thinking of going to petrol this time, to a 1.4 TSI 150 ACT DSG. It has a 7-speed DSG dry clutch. I seem to recall you saying they can be a problem. Your advice would be most welcome; whether to stay with a 6-speed DSG diesel or a 7 -speed DSG petrol.
RS, via email
Whatever you do, do not buy a dry-clutch 7-speed DSG. Another reader bought a new Superb 1.4TSI 150ACT with one and has already had trouble. VAG is in the process of switching to 7-speed wet-clutch DSGs. Do not buy one until the dealer will guarantee in writing that you will get a wet-clutch 7-speed DSG. Must be wet clutch.
Stick or bust?
I have a 2011 3.0 litre diesel Jaguar XF, that has done 26,000 miles and which I have just had serviced by the Jaguar dealer with no faults found. Would you recommend selling it at this juncture or holding on longer? If the advice is to sell, what would you recommend as a nice looking, high quality, reliable vehicle. I would seek to buy one that is a year or two old to get a competitive price.

JE, East Sussex
We were talking about this at the weekend. A friend has one and one of his friends switched from an XF to the new XE but doesn't like it because the 2.0 Ingenium diesel is not as smooth as the 3.0V6. Of all the XEs I prefer the 2.0i petrol 8-speed auto anyway, on sensible wheels with a bit of profile to the tyres. The latest XF 3.0V6 diesel has 300HP and 700Nm torque and consequently the performance is phenomenal, but it's £50k. I had a couple of reports of timing belt failure at around 100k miles on the 3.0V6 diesel, so the advice is to change the belt by 6 years or 60k miles whichever comes first.
Maybe it's because I'm a Londoner
My son in law, a 'car nut' and petrolhead, lives in London and currently drives a Toyota Auris hybrid, which he hates with a passion. They need to change it due to an increase in their family (2 young boys). My daughter, however, insists it has to be green/hybrid, etc. She has no interest in cars whatsoever. The Mitsibishi Outlander PHEV would fit the bill, but my son in law hates it. He doesn't like the 'green' Skoda Yeti either. They can buy new, but not on an unlimited budget. Can you help them out at all please?
TT, Abingdon 
They could get a Toyota C-HR hybrid that looks interesting and handles better than any other SUV/crossover, but the drivetrain is the same as the Auris: /road-tests/toyota/toyota-c-hr-2016-road-test/ Or go for the KIA Niro hybrid that has a DCT transmission so holds gears and feels more responsive: /road-tests/kia/kia-niro-2016-road-test/ There isn't a "green' Skoda Yeti, whatever it pretends to be. It's still a diesel with the NOxious EA189 1.6 TDI engine that VAG is yet to fix. Petrol makes the most sense. And if it were me, I'd go for a Peugeot 2008 1.2 PureTech 130 6-speed GT with Grip Control. That goes, rides and handles very well, will carry a family with all its stuff, and, on a run should return 45-50mpg: /road-tests/peugeot/peugeot-2008-puretech-110-eat6-2016-road-test/
Trickle treat
As its winter and I'm not using my 8-year old Mercedes A Class diesel much at present I have connected a trickle charger to the battery. But I've noticed that the longer it remains attached the greater is a strange grey slightly slimy deposit around the battery terminals and beyond. Should I be concerned with this? It's still the original battery, but on recent checking, in good shape and holding charge well.
DW, London SW17
Is this a (very small) 'battery conditioning float charger', or is it something else? The only type that can safely be left permanently connected is a 'battery conditioning float charger'. At 8 years old on a car that hasn't been used much, the capacity of the original battery to hold a full 13.5volt charge will be reduced, so I think you need a new battery anyway.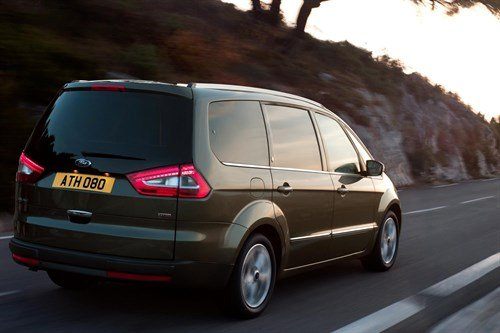 Starship enterprise
With four rapidly growing kids and a dog, we're looking to replace our 2007 Touran 2.0TDi with a 2010-11 Titanium-spec Ford Galaxy. Will be mostly for short local trips, with the occasional longer motorway jaunt, but will be six up with luggage and towing a caravan two or three times a year. Which of the 2.0 Ecoboost and the 2.0 TDCi would be better suited? For similar age/mileage, the former seems to be priced 10-15% cheaper, but would it be suited to towing?
MS, via email
For short local trips forget diesel. Needs to be the 2.0 EcoBoost 200HP or 240HP. They will tow fine. No adverse reports so far, though obviously towing puts more strain on the Powershift transmission and the clutches. Reckon on needing a new wet clutch pack at around 100,000 miles.
Biodiverse
I'm living in Chiang Mai again and have bought a 2.0i Ford Focus 2012 for 420,000 baht (£10,000). It was a complete change of tack, but an English teacher was selling it and it had only done 12,000 miles. Anyway, I'm slightly confused. I went to the local Ford dealer to ask if I should be filling it up with E20 every time and got a contradictory answer. The previous owner said he put something else in every 5 or so fills. Do you think I should put 91 or 95 in at all? A Thai in a brand new Toyota truck still with red plates tried to run us off the road on purpose over New Year. My wife got some of it on video. Still a very scary place on the roads. Fortunately there was a police road block a few hundred metres away and we jumped out and told the police to stop him. It turned out he was drunk.
SL, via email
The 2.0 litre petrol engine should put up with E20 but, despite running a Vios on E20 for about 80,000 kilometres we were warned off it for our Jazz 1.5 and we use Thai 95 MON in that. Yes, the fact that some new pick-ups can do 120mph and are driven by unlicensed drivers is very scary. You need eyes everywhere. Well done in getting the cops to act.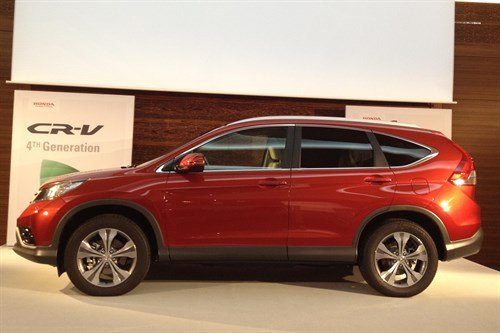 He must be choking
I have a Honda CR-V 1.6 litre diesel. Further to the email I sent you in December concerning my rejected claim for costs under the 3 year warranty and further appeals to Honda I now end up with their "final word", see below, telling me they have no responsibility for failure of the DPF as I have not averaged about 25 mph.  Included below this response I include my last email to them to which they responded as copied below. Honda wrote, "Due to the new EU laws all of Euro 6 engines have to comply with these laws. To comply we have had to fit a DPF filter to our vehicles. A car fitted with a DPF filter allows a certain amount of build-up of carbon within the filter before a regeneration is needed to clear this carbon. In order for a vehicle to regenerate automatically a certain driving style is required whilst this regeneration is carried out. If an automatic regeneration cannot be carried out, a light will appear on the dashboard to make the customer aware that this driving style needs to be adhered to in order to carry out this procedure. If this is not done, a second red light will appear asking you to take your vehicle to a Honda dealership for a forced regeneration procedure to be carried out by the technician. If a certain amount of carbon is collected within this filter and it then becomes blocked beyond a manual regeneration, then a new DPF filter is required." My point is that no manufacturer can sell a car to any address let alone with a Postcode of London SW without making it clear in writing that the car is sold with this as a condition. It is not up to the dealer to engage in a discussion of the prospective buyers driving habits.  It has to be Honda who states this limitation in their documentation.  Consequently the car has in some manner failed to meet its conditions of sale. I previously asked you whether you would recommend the Motor Ombudsman or the County Court fast track route and hope you can give me some advice.
DL, Wimbledon
DPF problems are not common with Honda's extremely fuel-efficient 1.6iDTEC. It is actually more tolerant of repeated short runs from cold than most diesels with DPFs. I ran one for a year and 12,000 miles in an HR-V with no hint of any trouble. However, if you have not heeded my repeated warnings over the past ten years that diesel engines with DPFs are not suitable for repeated short runs from cold, then you simply went out and bought the wrong car for your requirements. You could take your case to the SMMT's Motor Ombudaman or Small Claims, but I can't help you because you seem to have acted contrary to my much-repeated advice.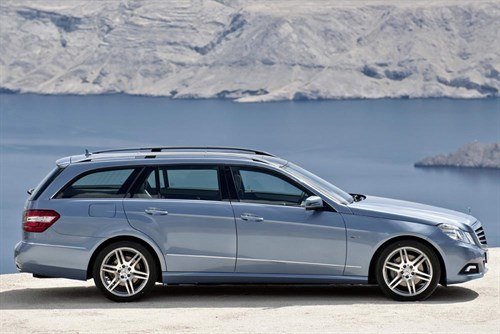 Mercing time 
I have a 6-year old Mercedes E250 CDI estate that has now done 85,000 miles. I've owned it for the past 4.5 years and maintenance and servicing costs have amounted to nearly £4,000, including a new waterpump and EGR valve seal in 2016 (both well known faults to C and E-Class owners with this engine, but denied by M-B). It's now being used mainly for short distance runs and is doing about 6,000 miles a year. Should I get rid before the DPF and other issues you mention kick in? I had my eye on a RR Vogue SE as being my next car, but I expect you would advise against on the basis of diesels and my annual mileage (and new VED changes from April)? Or a 4x4 hybrid, or even thought about keeping the car until Tesla batteries have a range of 500+ miles and buy one of them. Realistic? Any idea how much my Merc should fetch?  Have received or researched varying figures from little more than £6k from the 'we'll buy any car' sorts, to £8k as a trade in for new/eBay estimate, to £9.5k using the 'sell my car' function on Autotrader. It's a 2010/60 E250 CDI manual estate in very good condition, with 4 new Conti Contact tyres, full service history (small A service next due in 6 months time), MoT until end Nov-17  and 1 previous owner. Plus, based on past experience, the best part of £1k probably to be spent again this year on maintenance and further repairs!
BM, via email
Yes. Wrong car for mainly short runs. Get a petrol or one of the much maligned petrol hybrids. My dad can't drive his Auris hybrid for the time being so every time I visit the folks I have to take it for a run and it always runs perfectly. This is our valuation page: /used-prices/Mercedes-Benz/E-Class/2010/?q=E250/ But you'll do better simply by keying in your reg and mileage here: /used-prices/ Several different petrol engines available in RR Sports: V6s and V8s. The hybrid choice is a Toyota RAV-4 hybrid, Lexus NX hybrid, Mitsubishi PHEV.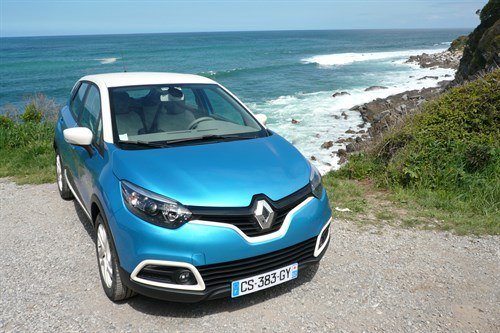 Well seasoned
We are looking to buy a small/medium hatchback in the not too distant future (Fiesta/Focus, Polo/Golf, Rio/C'eed, i20/i30, Ibiza/Leon, Fabia, etc, or possibly an ix20/Venga). Is it possible to place a factory order for any of these or any other makes and similar models specifying all-season tyres, preferably of one's own choice, e.g. Michelin CrossClimates?
JW, Stamford Bridge
No. You can specify 'all season' tyres on a Renault Captur, and they come as standard on Peugeot 2008s and 3008s with Grip Control, and FIAT Panda and 500 Trekking models, but Peugeot and FIAT usually fit Goodyear Vector 4 Seasons Gen II. Dacia Dusters come on 215/65 R16 Cross Continental tyres.
Whole in one
My husband is due to retire shortly and will need to replace his company car (a BMW 320D auto) with a new or used car. He is looking for a car that will have a boot large enough to take a set of clubs and a trolley, good fuel consumption figures, a low VED and reasonable servicing costs and has test driven the Honda Civic 1.8 petrol auto and the 1.4 petrol manual but found both of these to be underwhelming to drive. He has still got to test drive the Honda Civic 1.6i-DTEC manual. We do not anticipate mileage to exceed 10,000 a year but are not sure as this will be his first year of retirement. What alternatives could you recommend? An automatic is preferable but not essential.

YH, via email
For repeated short runs from cold starts a diesel is not suitable. The new Civic is about to arrive with petrol engines up to a 180PS 1.5iVTEC Turbo. Could be good. But I keep coming back to the Peugeot 2008 1.2 Puretech 130 6-speed with Grip Control, which is a really nice small car with great ride and handling and plenty of power and torque is a (you can also get a 110 with the EAT6 torque converter auto box). Worth a test drive.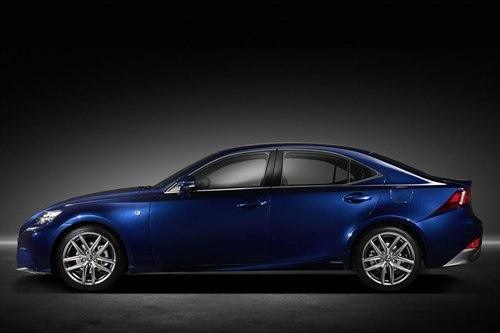 Mile-eater
I wish to change my 2011/61 BMW 5 Series SE. I do 25,000 miles a year, all motorway. My criteria are comfort and safety. What should I be test-driving?
LM, via email
To buy, or to lease? The new 5-Series is about to arrive. Alternatively the new E-Class. Possibly a Lexus IS300h. Or maybe a Jaguar XE 2.0d 180 8-speed auto.
Sub standard
I've not noticed many recent references to Subaru in your column recently so I'll write. I have a 2 year old petrol Forester and an Impreza. Both are CVT, warranted 5 years, smooth and quiet, an impressive transmission. Does Subaru have plans for a 1.2 turbo?

RC, Bushey, Herts
I'm unaware of future plans. I do know that Isuzu lost a chunk of market share in Switzerland by substituting its own small AWD Justy with a rebadged FWD Toyota Yaris, so I would guess that any 1.2T motor they use would come from Toyota.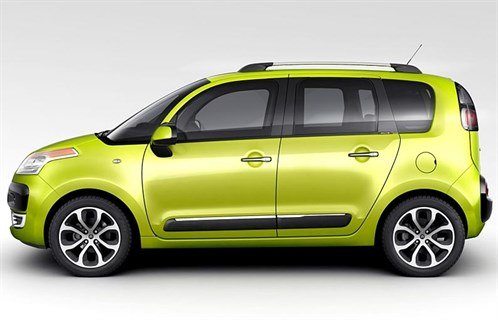 Furnished accommodation
My 76-year old husband scrapped his beloved 1999 Vauxhall Astra estate car in August as he felt it was no longer worth repairing. Since then he bought a 2013 Vauxhall Astra estate at auction, but he is not happy with it due to visibility issues due to a small rear window and tinted glass. Please can you recommend a suitable alternative? We have a budget of £7,000 to £8,0000. He needs a large boot for moving furniture, etc., as he is a landlord.
LN, Lincoln
Probably a Citroen C3 Picasso. That's very spacious on a small footprint. Next up, MPVs based on the small PSA van such as the Citroen Nemo, Peugeot Bipper and FIAT Qubo. Next up from that, a Citroen Berlingo Multispace or Peugeot Partner Teepee. 
Click to Honest John's Motoring Agony Column 27-01-2017 Part 2
Comments
Author

Honest John
Latest